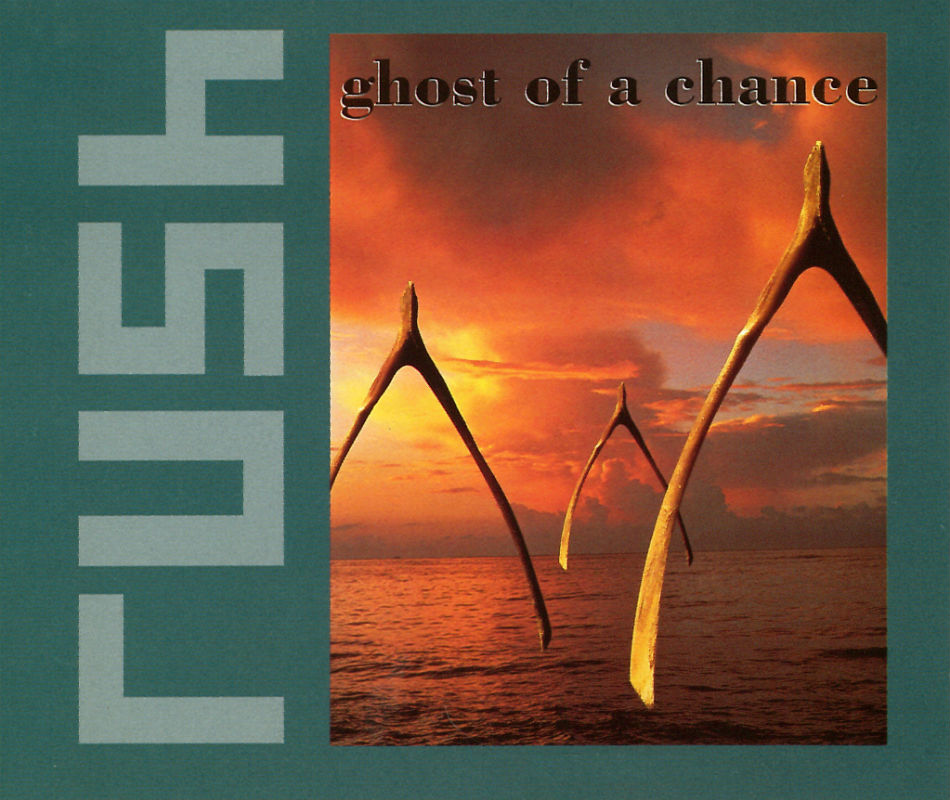 There are 21 active users currently online.
---
---
ghost of a chance


off the album


ROLL THE BONES


Released: September 1991

---
|

| --- |Lyrics| --- |Liner Notes| --- |Artwork| --- |Back To Discography| --- |

|
---
LINER NOTES



G H O S T O F A C H A N C E




(Music by Lee and Lifeson. Lyrics by Peart; Core Music Publishing, SOCAN)

Produced by Rupert Hine and Rush
Executive Production by Anthem Records: Liam Birt

LICENSED FOR PROMOTION ONLY. SALE IS PROHIBITED.

Ownership and right to possession reserved by Atlantic Recording Corporation From the Atlantic album Roll The Bones
---
ATLANTIC RECORDING CORPORATION, 75 ROCKEFELLER PLAZA, NEW YORK, NEW YORK 10019. A Time Warner Company.
© 1991 Atlantic Recording Corporation and Anthem Entertainment. All Rights Reserver.
Printed in U.S.A.


---
Track Listing

(click on any track for the lyrics)

1. Ghost of a Chance - Radio Edit (4:25)
2. Ghost of a Chance - LP Version (5:19)


---

ghost of a chance

Like a million little doorways
All the choices we made
All the stages we passed through
All the roles we played

For so many different directions
Our separate paths might have turned
With every door that we opened
Every bridge that we burned

Somehow we find each other
Through all that masquerade
Somehow we found each other
Somehow we have stayed
In a state of grace

I DON'T BELIEVE IN DESTINY
OR THE GUIDING HAND OF FATE
I DON'T BELIEVE IN FOREVER
OR LOVE AS A MYSTICAL STATE

I DON'T BELIEVE IN THE STARS OR THE PLANETS
OR ANGELS WATCHING FROM ABOVE
BUT I BELIEVE THERE'S A GHOST OF A CHANCE
WE CAN FIND SOMEONE TO LOVE
AND MAKE IT LAST

Like a million little crossroads
Through the backstreets of youth
Each time we turn a new corner
A tiny moment of truth

[For] so many different connections
Our separate paths might have made
With every door that we opened
Every game we played


---
Artwork
Click to Enlarge Any Image

---
Cover / CD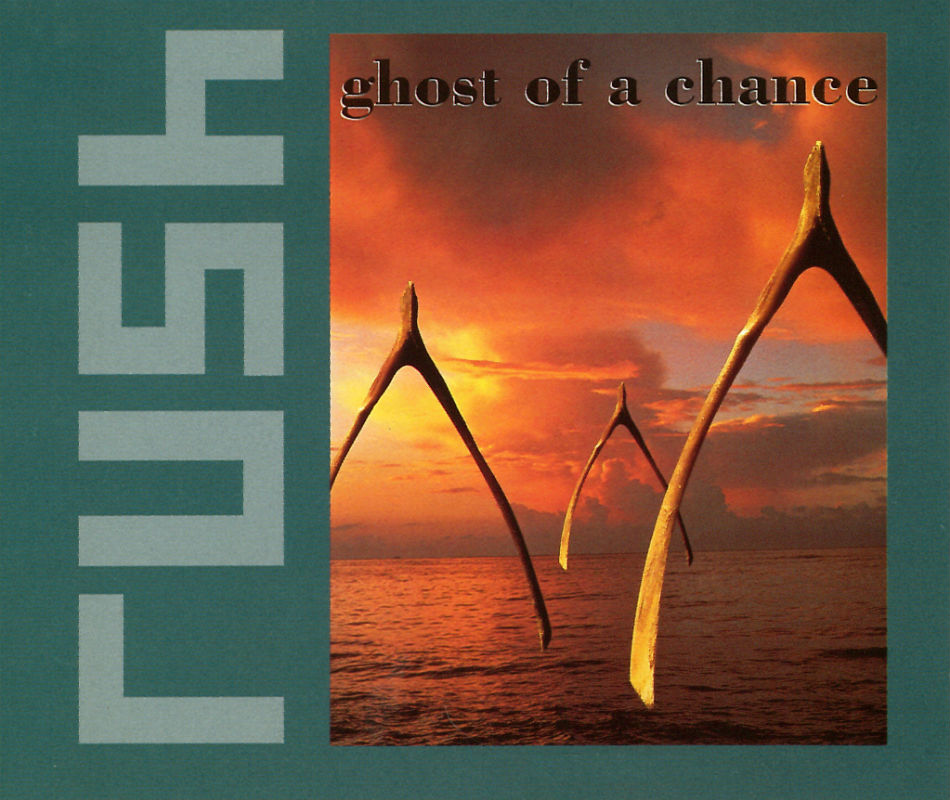 ---
Back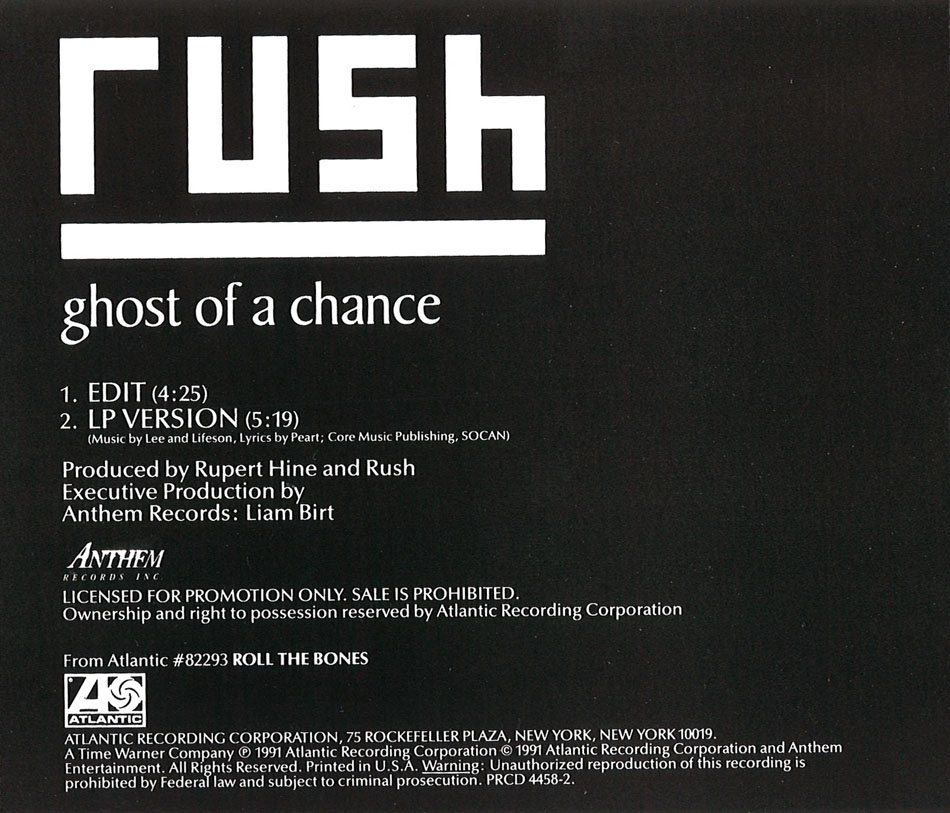 ---