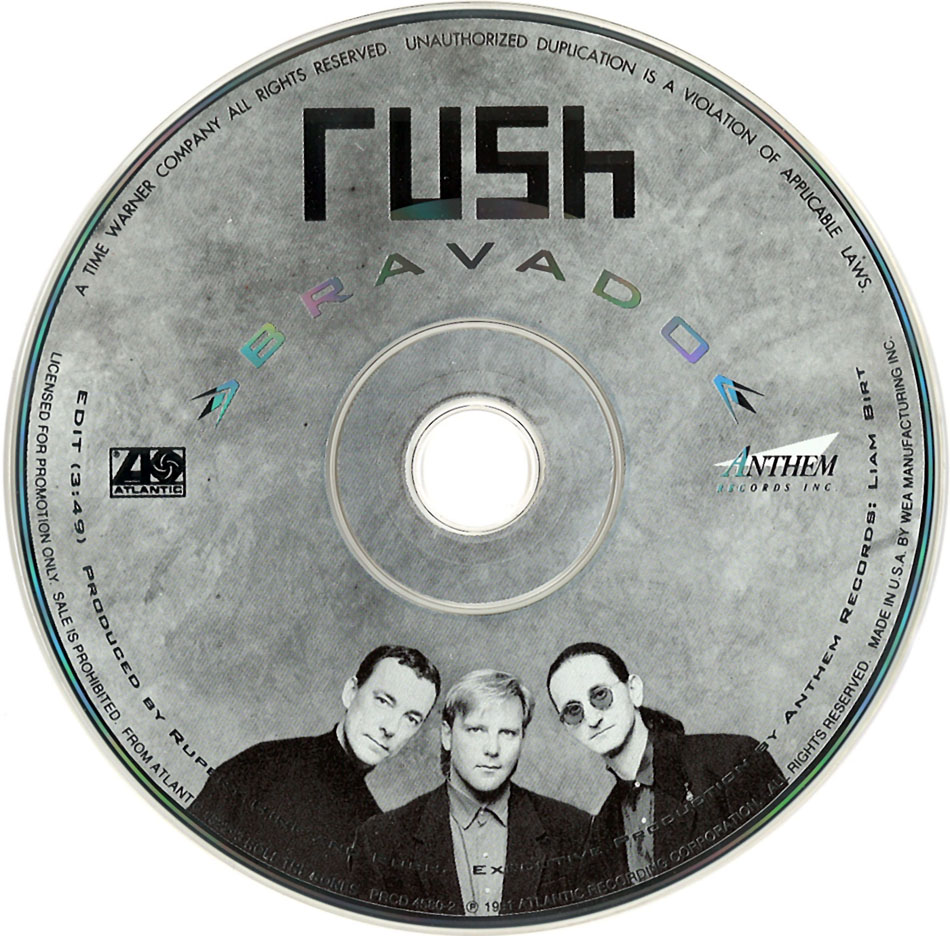 There are 11 active users currently online.
---
---
BRAVADO


off the album


ROLL THE BONES


Released: September 1991

---
|

| --- |Lyrics| --- |Liner Notes| --- |Artwork| --- |Back To Discography| --- |

|
---
LINER NOTES



B R A V A D O




(Music by Lee and Lifeson. Lyrics by Peart; Core Music Publishing, SOCAN)

Produced by Rupert Hine and Rush
Executive Production by Anthem Records: Liam Birt

LICENSED FOR PROMOTION ONLY. SALE IS PROHIBITED.

Ownership and right to possession reserved by Atlantic Recording Corporation From the Atlantic album Roll The Bones
---
ATLANTIC RECORDING CORPORATION, 75 ROCKEFELLER PLAZA, NEW YORK, NEW YORK 10019. A Time Warner Company.
© 1991 Atlantic Recording Corporation and Anthem Entertainment. All Rights Reserver.
Printed in U.S.A.


---
Track Listing

(click on any track for the lyrics)

1. Bravado - Radio Edit (3:49)


---

BRAVADO

If we burn our wings
Flying too close to the sun
If the moment of glory
Is over before it's begun
If the dream is won --
Though everything is lost
We will pay the price,
But we will not count the cost

When the dust has cleared
And victory denied
A summit too lofty
River a little too wide
If we keep our pride --
Though paradise is lost
We will pay the price,
But we will not count the cost

And if the music stops
There's only the sound of the rain
All the hope and glory
All the sacrifice in vain
[And] if love remains
Though everything is lost
We will pay the price,
But we will not count the cost


---
Artwork
Click to Enlarge Any Image

---
Cover / CD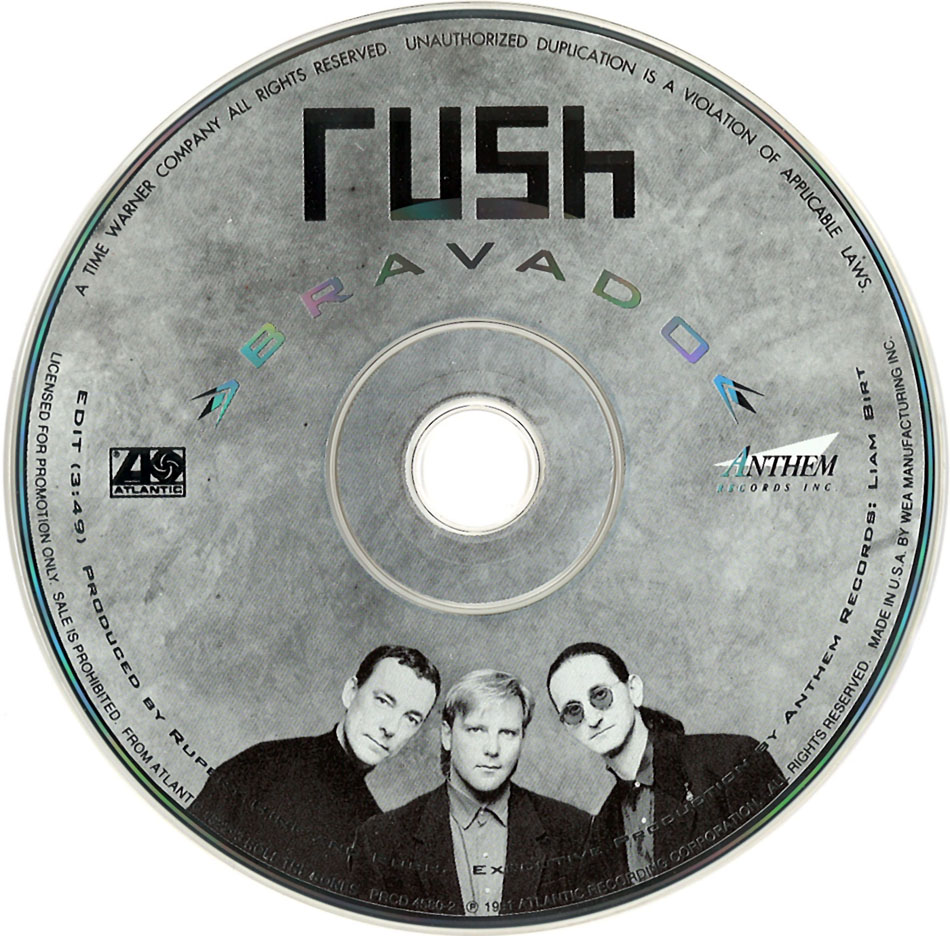 ---
Back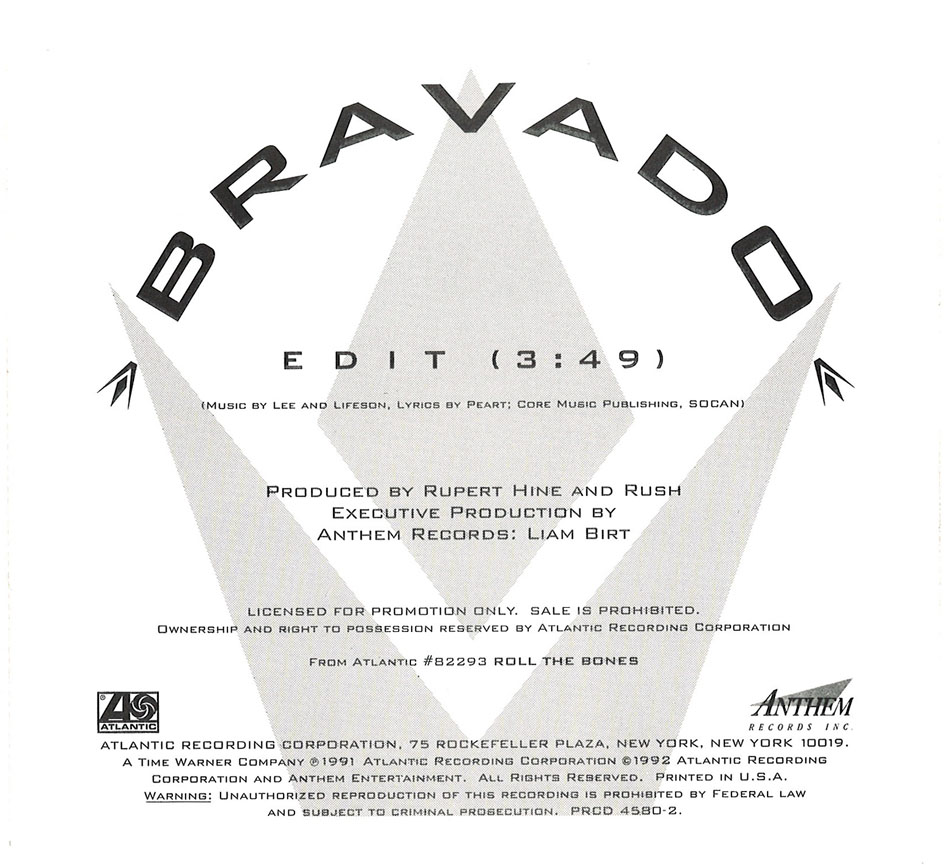 ---