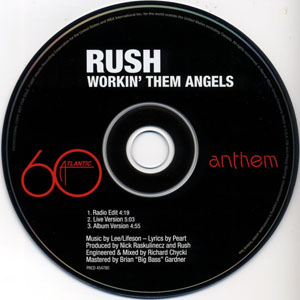 There are 11 active users currently online.
---
---
WORKIN' THEM ANGELS - LIVE


off the album


SNAKES & ARROWS LIVE


Released: March 3rd, 2008

---
|

| --- |Lyrics| --- |Liner Notes| --- |Artwork| --- |Review| --- |Tour Dates| --- |Back To Discography| --- |

|
---
LINER NOTES



W O R K I N' T H E M A N G E L S
(Lee/Lifeson/Peart) Core Music Publishing (SOCAN/SESAC)



Produced by Nick Raskulinecz and Rush
Engineered & Mixed by Richard Chycki

* From the album Snakes & Arrows Live
Available April 8th, 2008

www.rush.com www.atlanticrecords.com


Atlantic Recording Corporation, 1290 Avenue of the Americas, New York, NY 10104
A Warner Music Group Company

(c) 2007 Atlantic Recording Corporation for the United States and WEA International Inc.
For the world outside of the United States excluding Canada. Lyrics reprinted by permission.


---
Track Listing

(click on any track for the lyrics)

1. Workin' Them Angels (Radio Edit) (4:19)
2. Workin' Them Angels (Live Version*) (5:03)
3. Workin' Them Angels (Album Version) (4:55)


---

Workin' Them Angels

Driving away to the east, and into the past
History recedes in my rear-view mirror
Carried away on a wave of music down a desert road
Memory humming at the heart of a factory town

All my life
I've been workin' them angels overtime
Riding and driving and living
So close to the edge
Workin' them angels - Overtime

Riding through the Range of Light to the wounded city
Filling my spirit with the wildest wish to fly
Taking the high road to the wounded city
Memory strumming at the heart of a moving picture

All this time
I've been working them angels overtime
Riding and driving and flying
Just over the edge
Workin' them angels - Overtime

Driving down the razor's edge between the past and the future
Turn up the music and smile
Get carried away on the songs and stories of vanished times
Memory drumming at the heart of an English winter
Memories beating at the heart of an African village


---
Artwork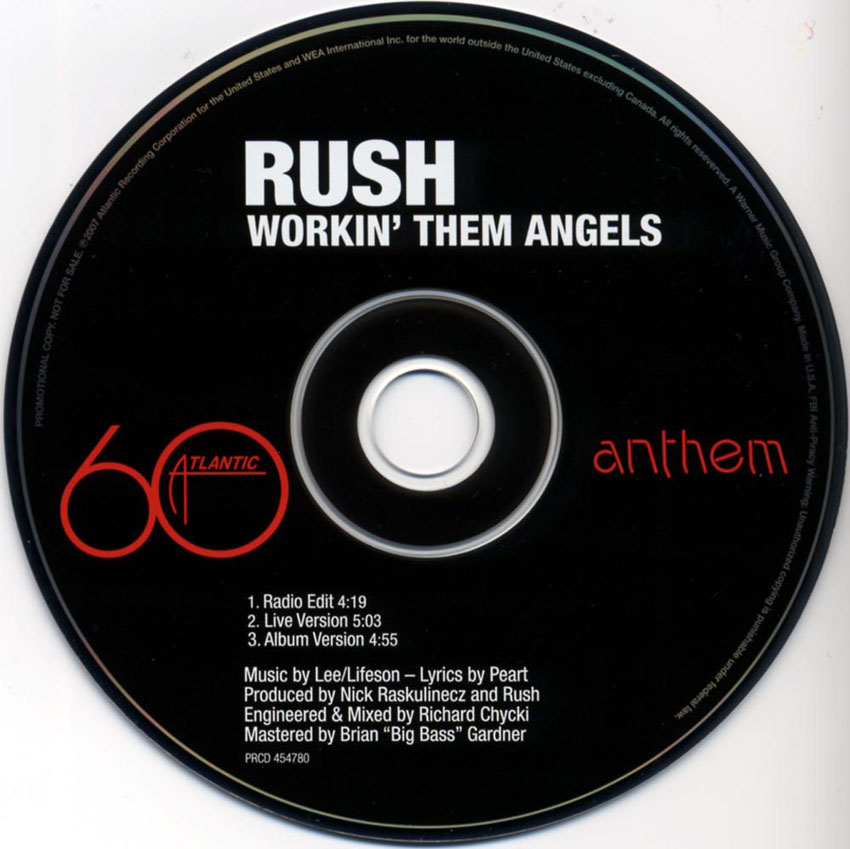 ---
---