There are 24 active users currently online.
---
---
Where's My Thing?


off the album


ROLL THE BONES


Released: September 1991

---
|

| --- |Lyrics| --- |Liner Notes| --- |Artwork| --- |Back To Discography| --- |

|
---
LINER NOTES



W H E R E ' S M Y T H I N G ?
(Part IV, "Gangster Of Boats" Trilogy)



(Music by Lee and Lifeson, Lyrics by Peart; Core Music Publishing, SOCAN)

PRODUCED BY RUPERT HINE AND RUSH

ENGINEERED BY STEPHEN W. TAYLER

ARRANGEMENTS BY RUSH AND RUPERT HINE

LICENSED FOR PROMOTION ONLY. SALE IS PROHIBITED. From the Atlantic album Roll The Bones
---
"We're only immortal for a limited time."
---
ATLANTIC RECORDING CORPORATION, 75 ROCKEFELLER PLAZA, NEW YORK, NEW YORK 10019. A Time Warner Company.
© 1991 Atlantic Recording Corporation and Anthem Entertainment. All Rights Reserver.
Printed in U.S.A.


---
Track Listing

(click on any track for the lyrics)

1. Where's My Thing? (3:49)


---

Where's My Thing?
(Part IV, "Gangster Of Boats" Trilogy)

Instrumental


---
Artwork
Click to Enlarge Any Image

---
Conceptualized Cover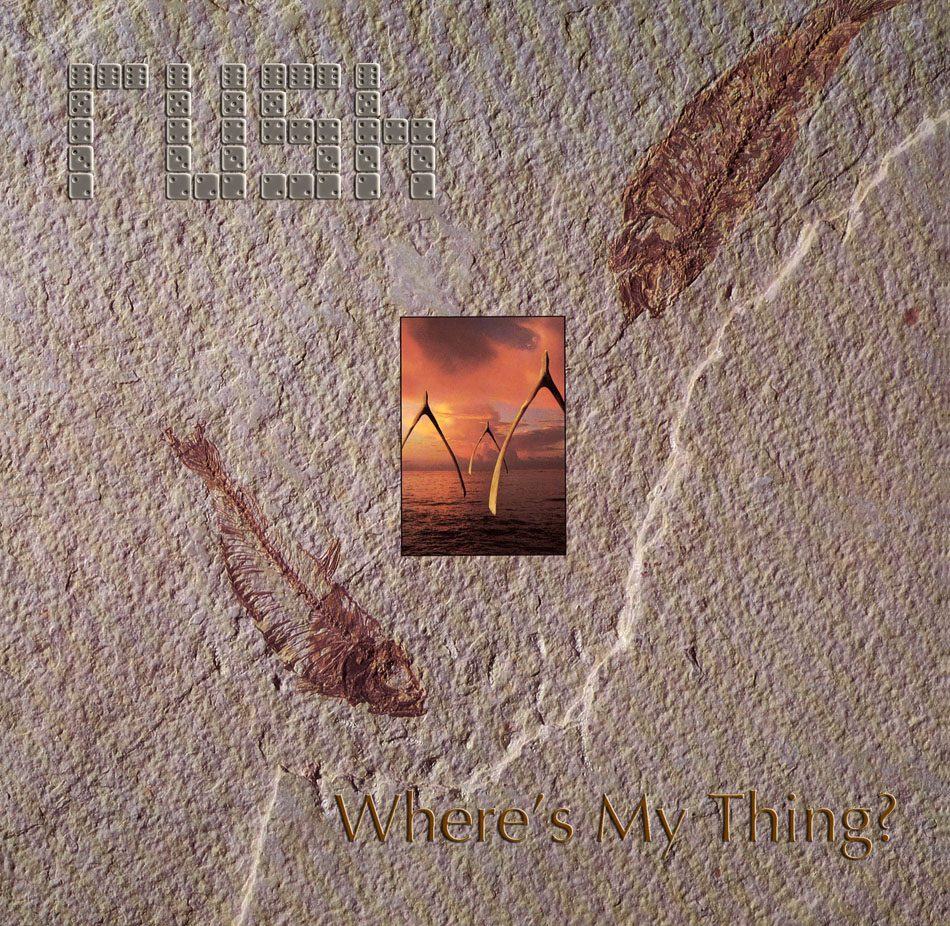 ---
Back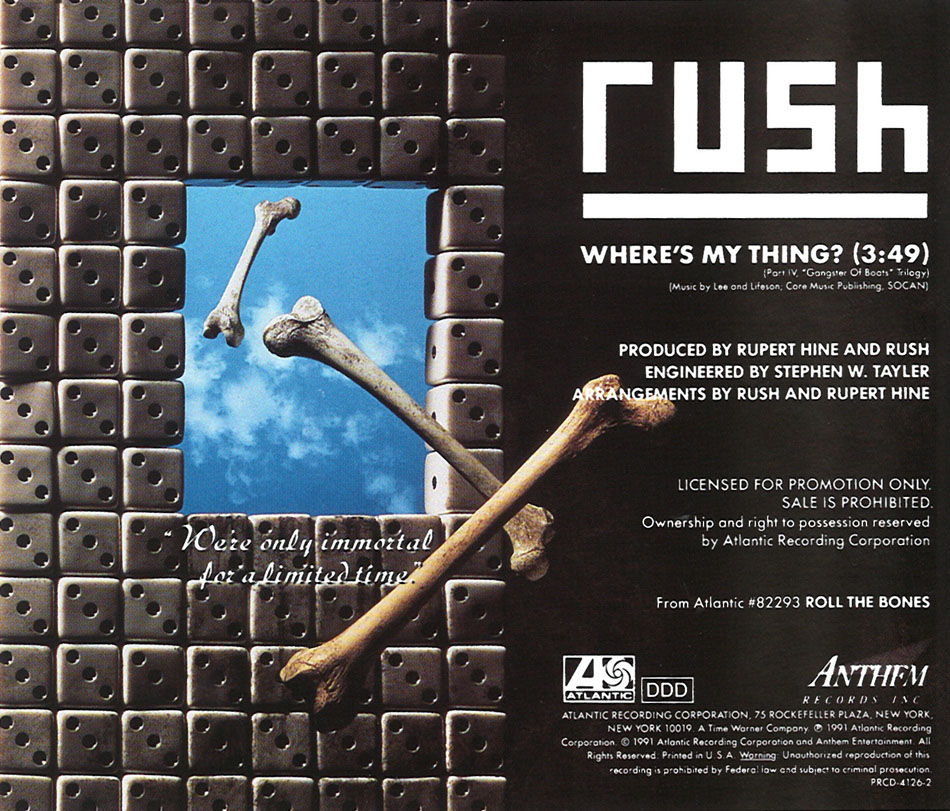 ---
CD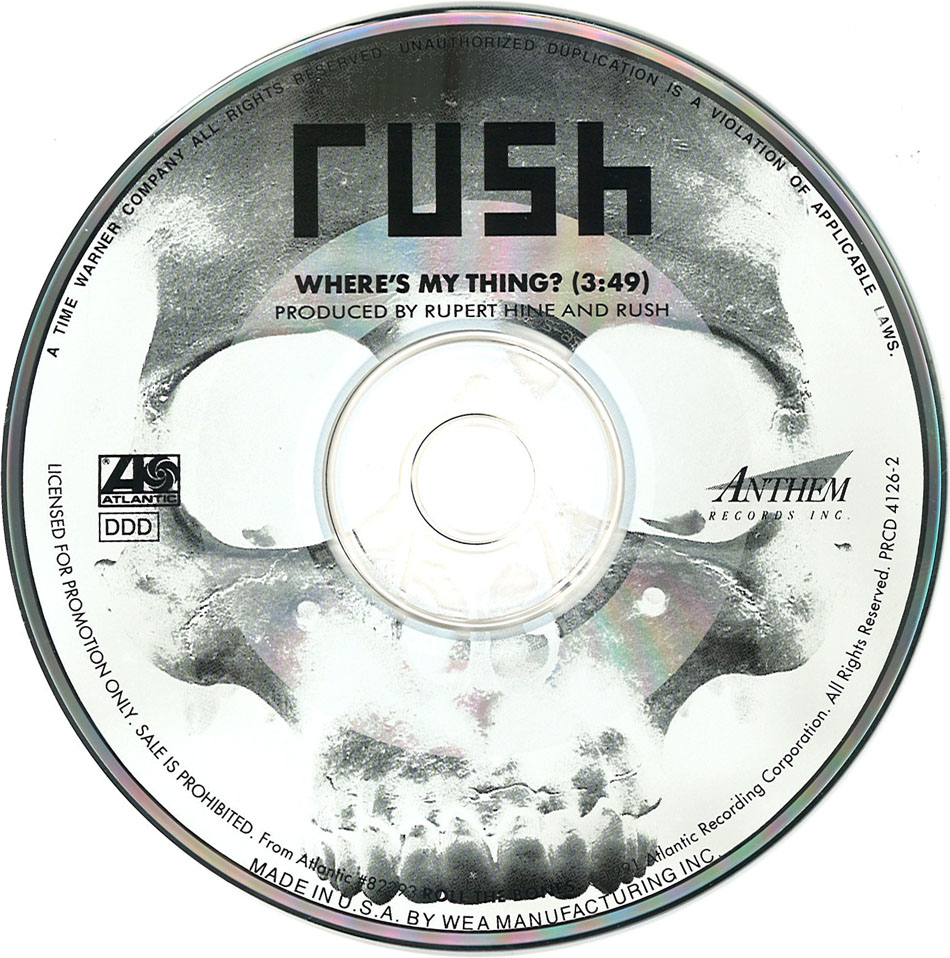 ---