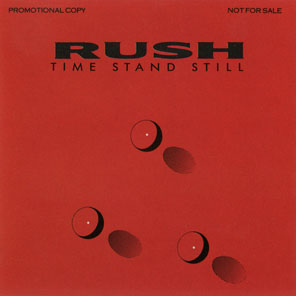 There are 15 active users currently online.
---
---
Time Stand Still


off the album


HOLD YOUR FIRE


Released: September 1987

---
|

| --- |Lyrics| --- |Liner Notes| --- |Artwork| --- |Review| --- |Tour Dates| --- |Back To Discography| --- |

|
---
LINER NOTES



T I M E S T A N D S T I L L






Lyrics by Peart
Music by Lee, Lifeson


All Songs Published By CORE Music Publishing (CAPAC)
Produced by Peter Collins and RUSH
Taken from the Mercury Album Hold Your Fire

® 1987 PolyGram Records, Inc. © 1987 PolyGram Records, Inc.
ALL RIGHTS OF THE PRODUCER AND THE OWNER OF THE WORK REPRODUCED RESERVED. UNAUTHORIZED COPYING, HIRING, LENDING, PUBLIC PERFORMANCE AND BROADCASTING OF THIS RECORD PROHIBITED. PRINTED IN THE U.S.A.


---
Track Listing

(click on any track for the lyrics)

1. Time Stand Still (5:07)
2. Time Stand Still (Edit) (4:42)


---

Time Stand Still

I turn my back to the wind
To catch my breath,
Before I start off again.
Driven on without a moment to spend
To pass an evening with a drink and a friend

I let my skin get too thin
I'd like to pause.
No matter what I pretend
Like some pilgrim --
Who learns to transcend --
Learns to live
As if each step was the end

Time stand still -- I'm not looking back
But I want to look around me now
See more of the people and the places that surround me now

Freeze this moment a little bit longer
Make each sensation a little bit stronger
Experience slips away...

I turn my face to the sun
Close my eyes.
Let my defences down --
All those wounds that I can't get unwound

I let my past go too fast
No time to pause --
If I could slow it all down
Like some captain, whose ship runs aground --
I can wait until the tide comes around

Make each impression a little bit stronger
Freeze this motion a little bit longer
The innocence slips away...

Summer's going fast, nights growing colder
Children growing up -- old friends growing older
Experience slips away...
---
---
Artwork
Click to Enlarge Any Image

---
Cover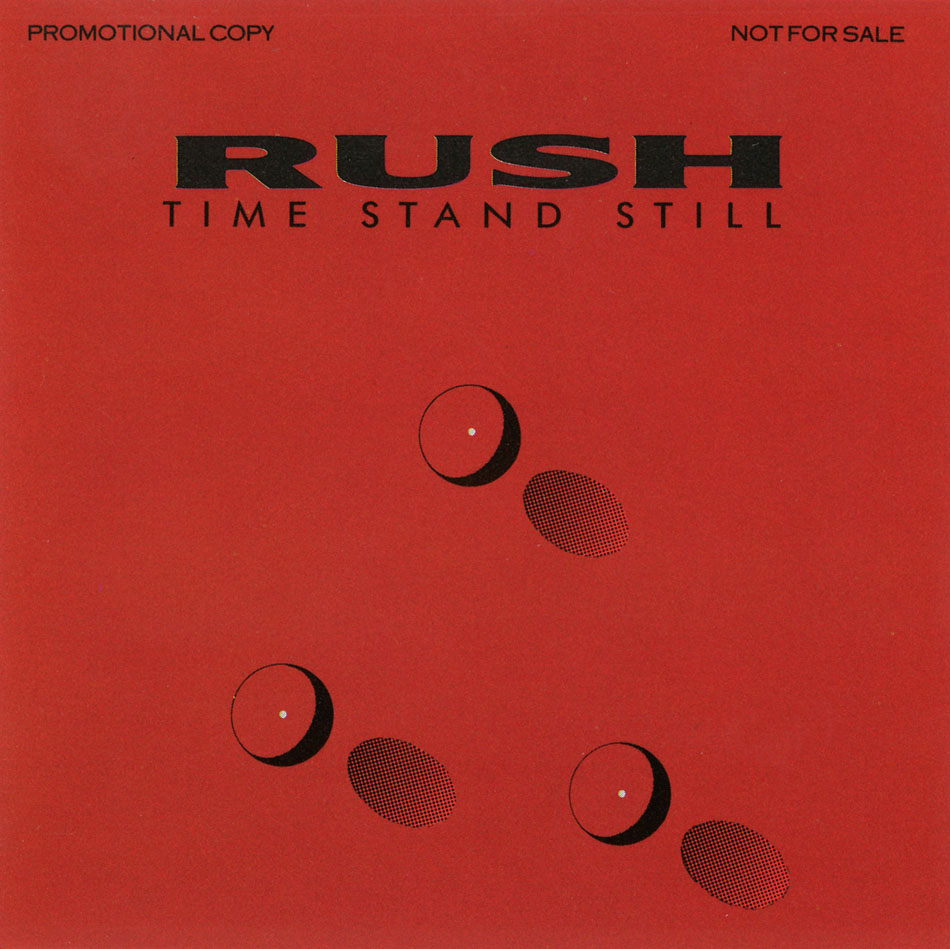 ---
Back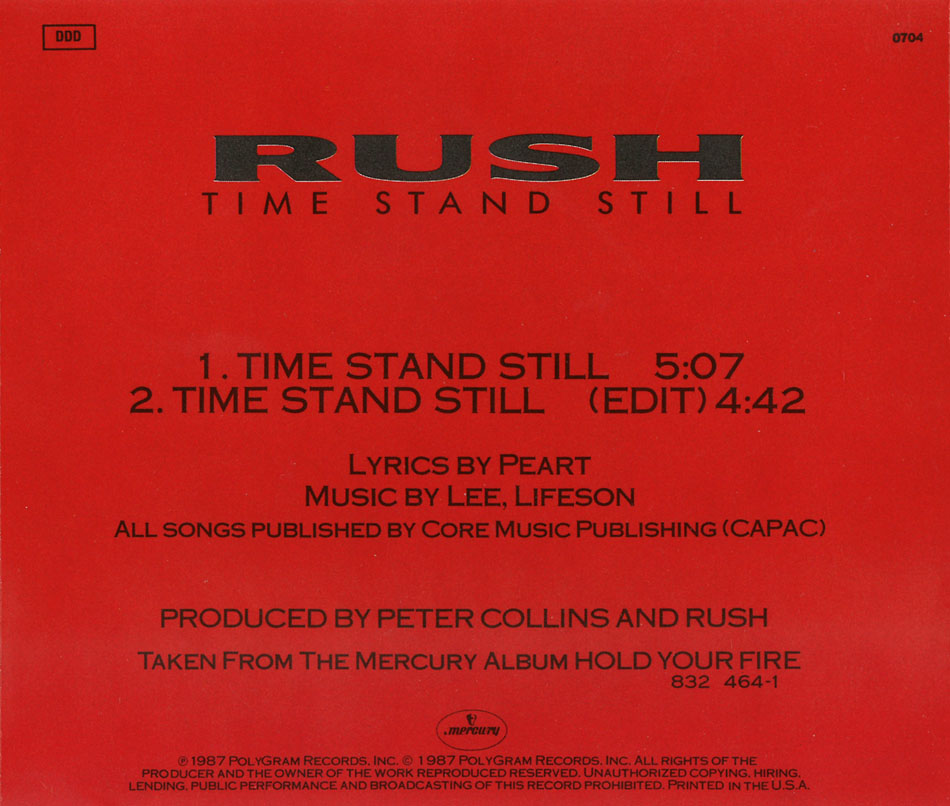 ---
CD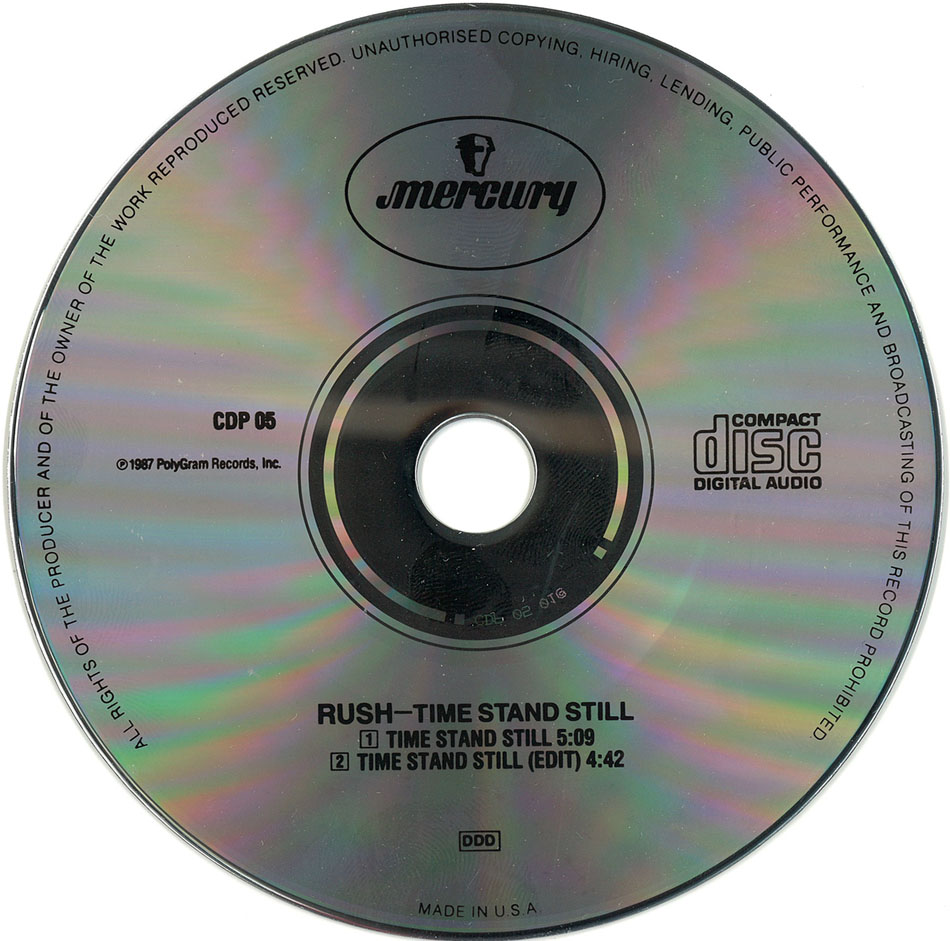 ---