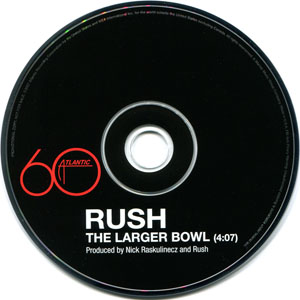 There are 17 active users currently online.
---
---
THE LARGER BOWL


off the album


SNAKES & ARROWS


Released: July 25th, 2007

---
|

| --- |Lyrics| --- |Liner Notes| --- |Artwork| --- |Review| --- |Tour Dates| --- |Back To Discography| --- |

|
---
LINER NOTES



T H E L A R G E R B O W L
(Lee/Lifeson/Peart) Core Music Publishing (SOCAN/SESAC)



Produced by Nick Raskulinecz and Rush
Engineered & Mixed by Richard Chycki

www.rush.com www.atlanticrecords.com


Atlantic Recording Corporation, 1290 Avenue of the Americas, New York, NY 10104
A Warner Music Group Company

(c) 2007 Atlantic Recording Corporation for the United States and WEA International Inc.
For the world outside of the United States excluding Canada. Lyrics reprinted by permission.


---
Track Listing

(click on any track for the lyrics)

1. The Larger Bowl (Album Version) (4:07)


---
The Larger Bowl

(a pantoum)

if we're so much the same, like I always hear
why such different fortunes and fates?
some of us live in a cloud of fear
some live behind iron gates

why such different fortunes and fates?
some are blessed and some are cursed
some live behind iron gates
while others see only the worst

some are blessed and some are cursed
the golden one or scarred from birth
while others only see the worst
such a lot of pain on the earth

the golden one or scarred from birth
some things can never be changed
such a lot of pain on this earth
it's somehow so badly arranged

some things can never be changed
some reasons will never come clear
it's somehow so badly arranged
if we're so much the same, like I always hear


---
Artwork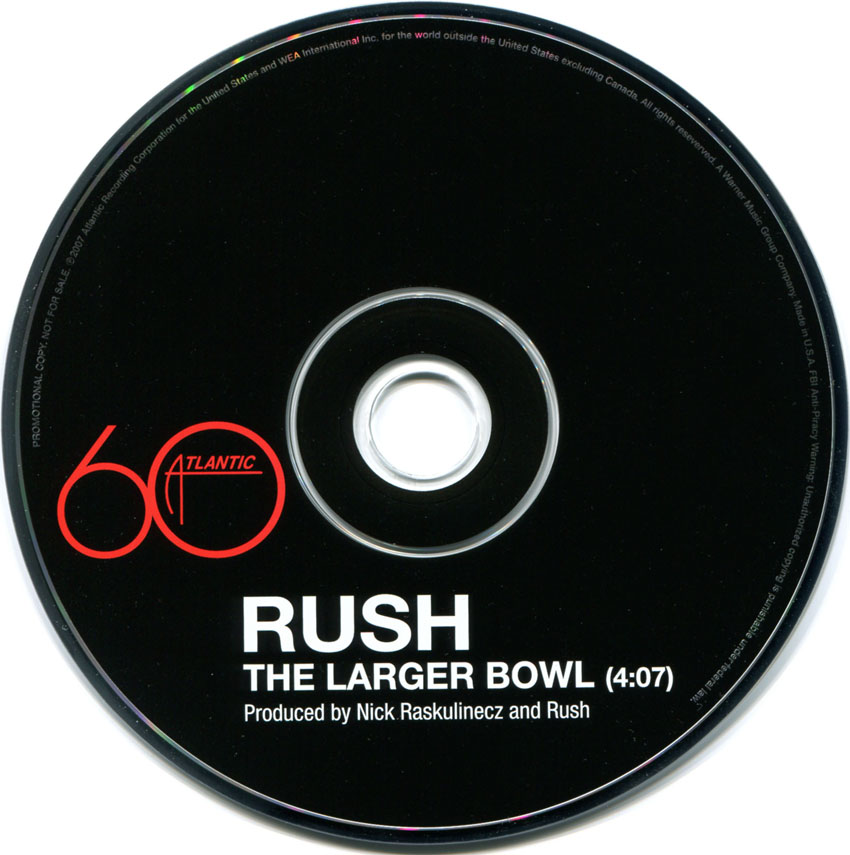 ---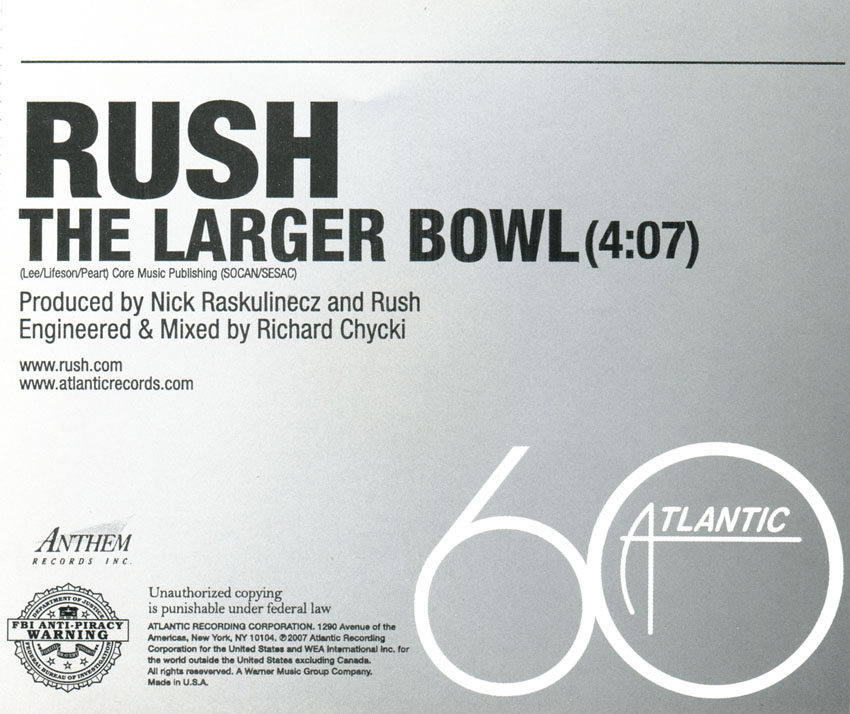 ---