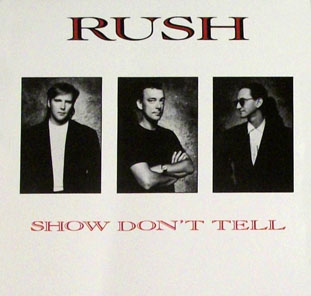 There are 12 active users currently online.
---
---
SHOW DON'T TELL


off the album


PRESTO


Released: November 1989

---
|

| --- |Lyrics| --- |Liner Notes| --- |Artwork| --- |Back To Discography| --- |

|
---
LINER NOTES



S H O W D O N ' T T E L L




(Music by Lee and Lifeson. Lyrics by Peart; Core Music Publishing, CAPAC)

Produced by Rupert Hine and Rush

From the Atlantic album "Presto" #82040-1/2/4

LICENSED FOR PROMOTION ONLY. SALE IS PROHIBITED.

Ownership and right to possession reserved by Atlantic Recording Corporation ATLANTIC RECORDING CORPORATION, 75 ROCKEFELLER PLAZA, NEW YORK, NEW YORK 10019. A Time Warner Company.
© 1989 Atlantic Recording Corporation and Anthem Entertainment. All Rights Reserver.
Printed in U.S.A.


---
Track Listing

(click on any track for the lyrics)

1. Show Don't Tell (5:01)


---

Show Don't Tell

How many times do you hear it?
It goes on all day long
Everyone knows everything
And no one's ever wrong
Until later

Who can you believe?
It's hard to play it safe
But apart from a few good friends
We don't take anything on faith
Until later

Show Don't Tell

SHOW ME DON'T TELL ME
You've figured out the score
SHOW ME DON'T TELL ME
I've heard it all before
SHOW ME DON'T TELL ME
I don't care what you say
SHOW ME DON'T TELL ME

You can twist perceptions
Reality won't budge
You can raise objections
I will be the judge
And the jury

I'll give it due reflection
Watching from the fence
Give the jury direction
Based on the evidence
I, the jury

SHOW ME DON'T TELL ME
Hey - order in the court
SHOW ME DON'T TELL ME
Let's try to keep it short
SHOW ME DON'T TELL ME
Enough of your demands
SHOW ME DON'T TELL ME
Witness take the stand
SHOW ME DON'T TELL ME

SHOW ME DON'T TELL ME
Hey - order in the court
SHOW ME DON'T TELL ME
Let's try to keep it short
SHOW ME DON'T TELL ME
I don't care what you say
SHOW ME DON'T TELL ME
Let's see exhibit A


---
Artwork
Click to Enlarge Any Image

---
Cover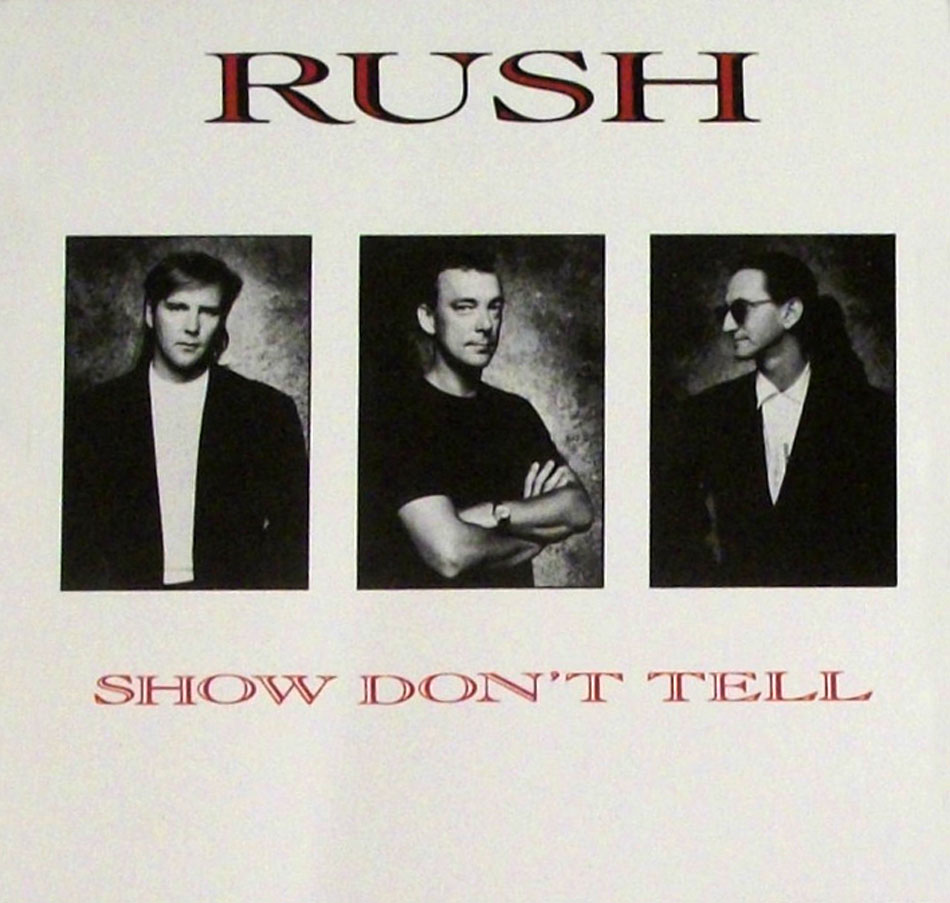 ---
Back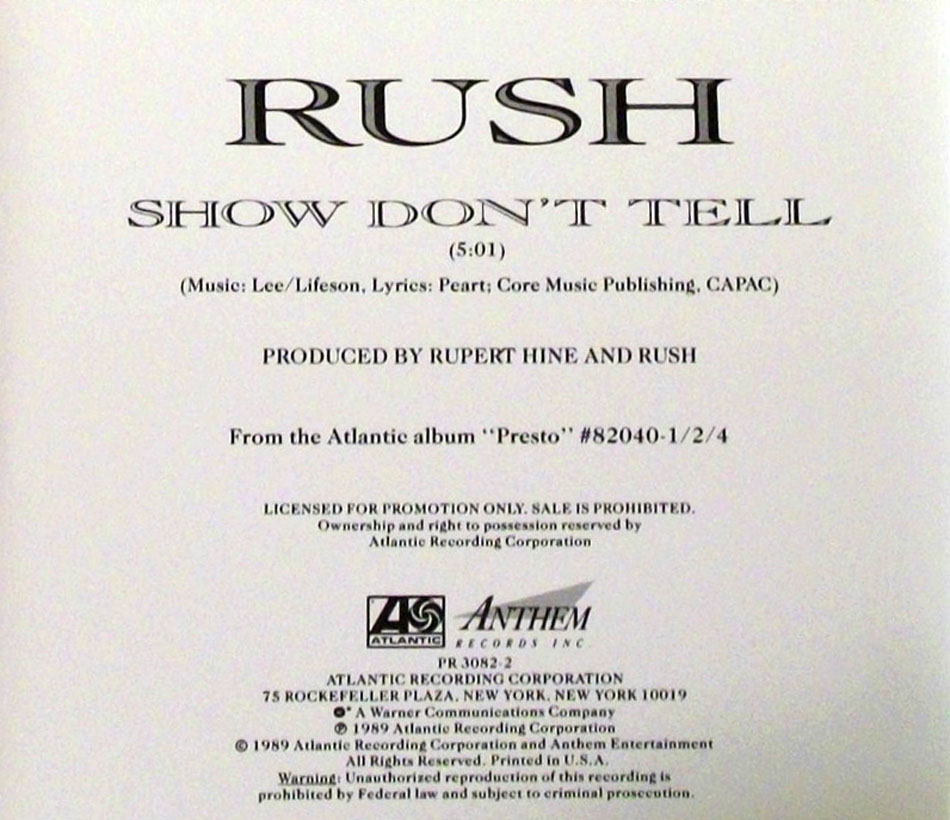 ---
CD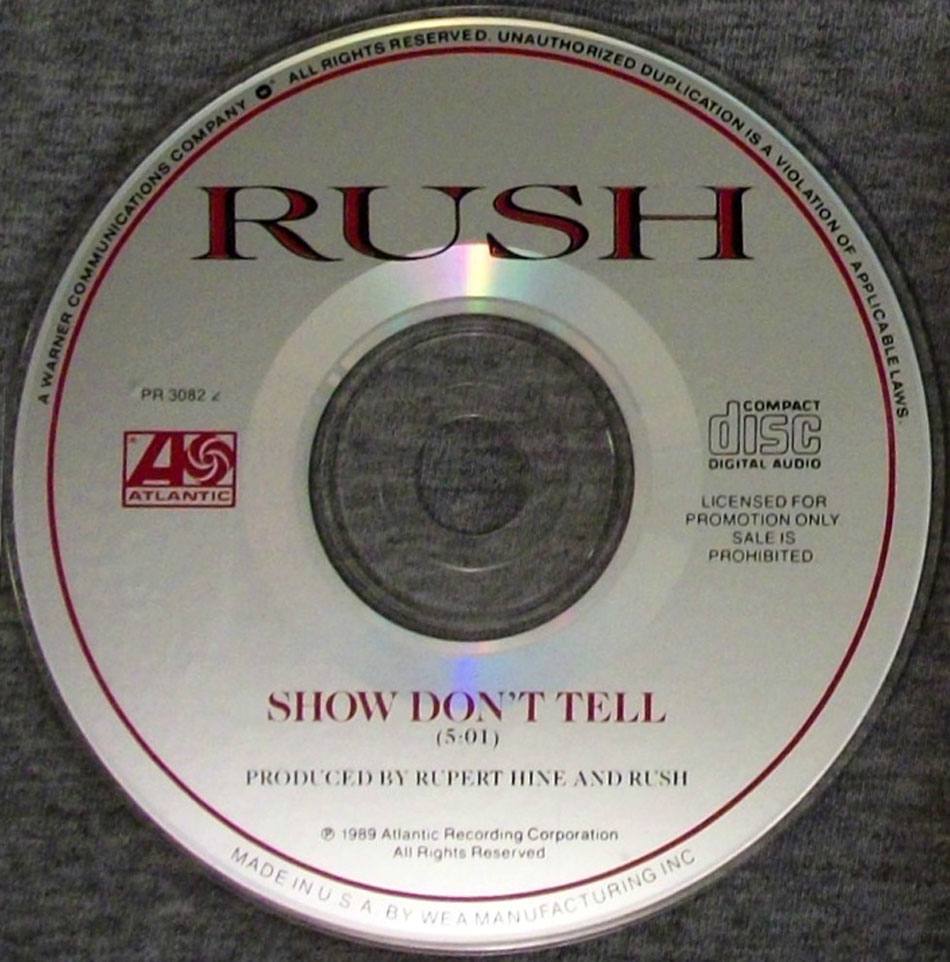 ---