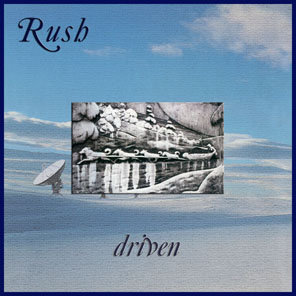 There are 21 active users currently online.
---
---
Driven


off the album
test for echo
Released: September 1996

---
|

| --- |Lyrics| --- |Liner Notes| --- |Artwork| --- |Review| --- |Tour Dates| --- |Back To Discography| --- |

|
---
Liner Notes



D R I V E N




(Lee, Lifeson & Peart; Core Music Publishing, SOCAN)

Produced by Peter Collins and Rush

"Driven" is the new single from Rush's "TEST FOR ECHO," their 16th studio album and 21st gold-certified release. Produced by Peter Collins and the group, and mixed by Andy Wallace (Rage Against The Machine, Nirvana, White Zombie), the album debuted late last year at #5 on the Billboard 200 and has already yielded a #1 rock hit with the album's title track and a top 5 rock track with "Half The World." Rush are slated to kick off the eagerly awaited second leg of their headlining North American arena tour this spring.

PRCD #8009 From the Atlantic album #82925.
TEST FOR ECHO available on cassette and CD.

© 1996 Atlantic Recording Corporation and Anthem Entertainment.


---
Track Listing

(click on any track for the lyrics)

1. Driven (4:27)


---

Driven

Driven up and down in circles
Skidding down a road of black ice
Staring in and out storm windows
Driven to a fool's paradise

BUT IT'S MY TURN TO DRIVE

Driven to the margin of error
Driven to the edge of control
Driven to the margin of terror
Driven to the edge of a deep, dark hole

Driven day and night in circles
Spinning like a whirlwind of leaves
Stealing in and out back alleys
Driven to another den of thieves

BUT IT'S MY TURN TO DRIVE

Driven in -- Driven to the edge
Driven out -- On the thin end of the wedge
Driven off -- By things I've never seen
Driven on -- By the road to somewhere I've never been

IT'S MY TURN TO DRIVE

The road unwinds towards me
What was there is gone
The road unwinds before me
And I go riding on


---
Artwork
Click to Enlarge Any Image

---
Conceptualized Cover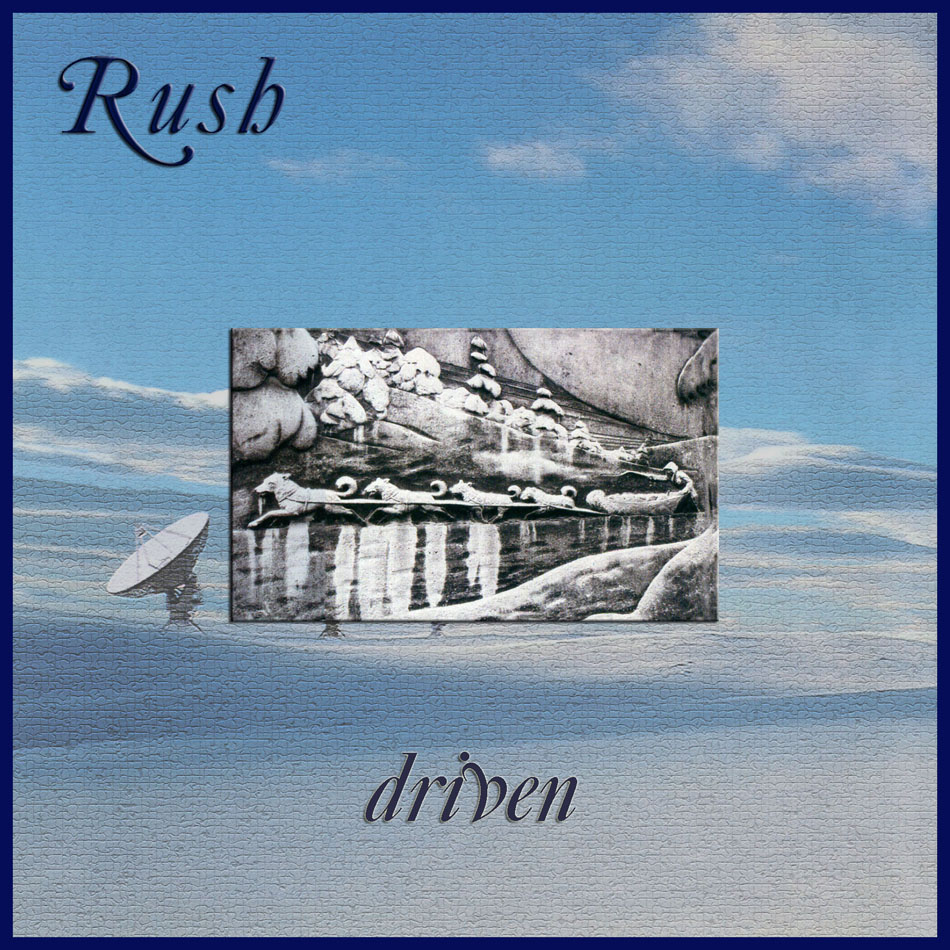 ---
Back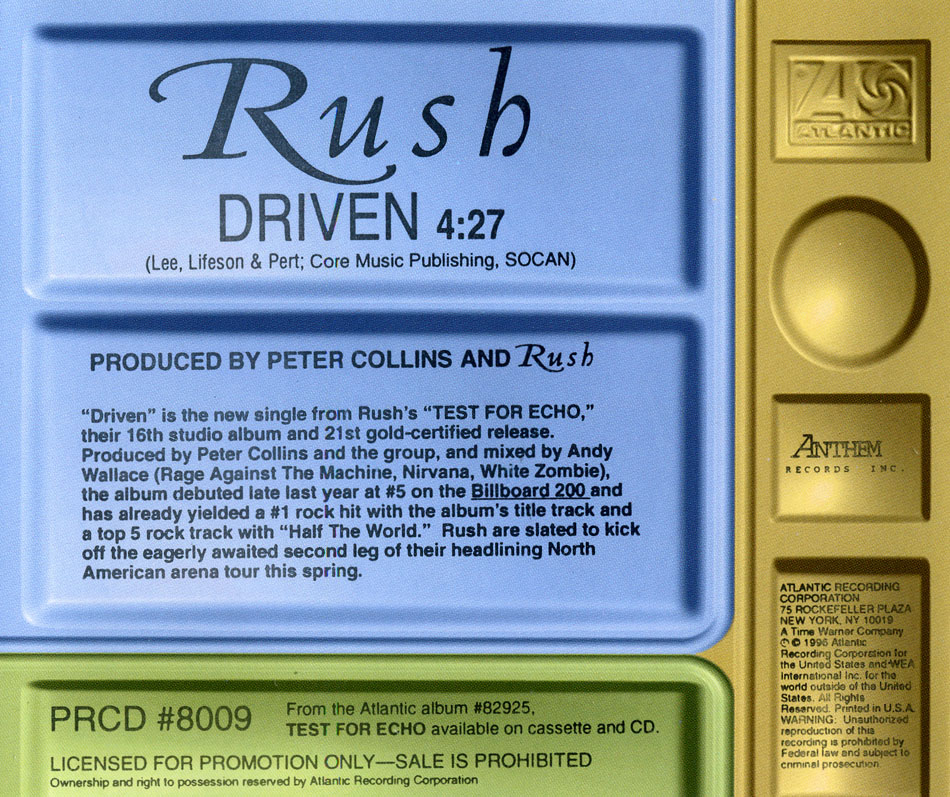 ---
CD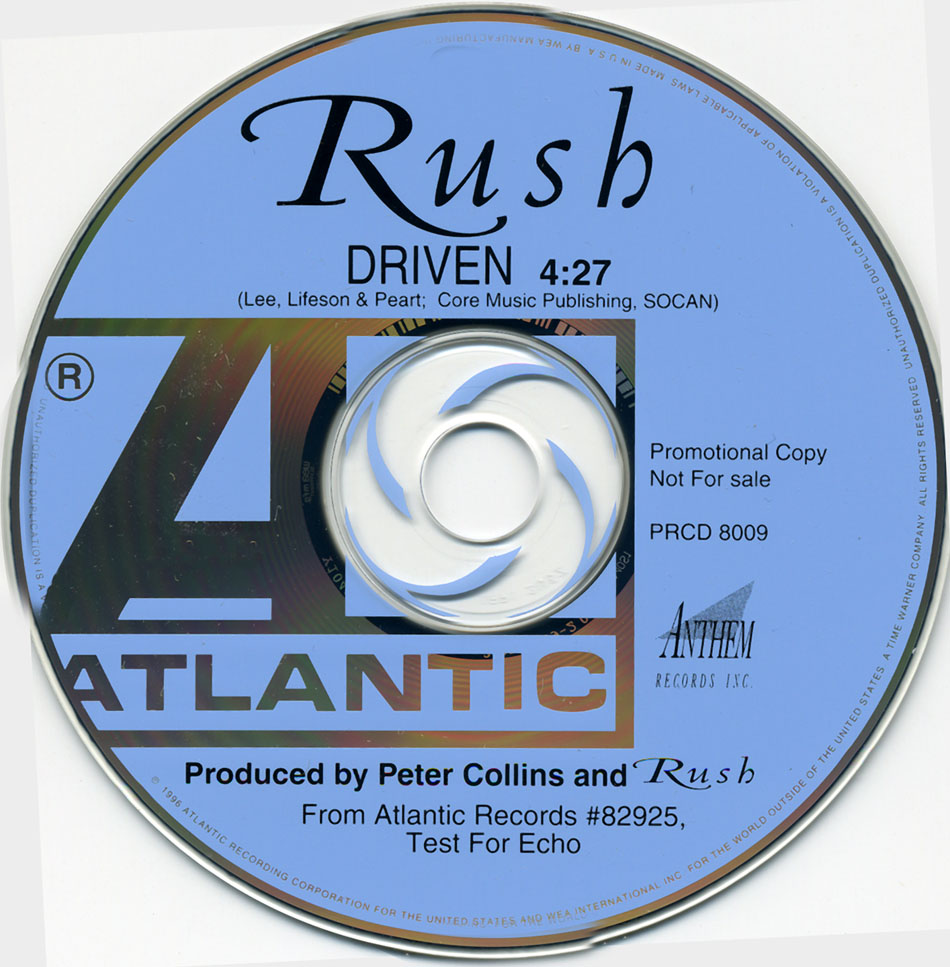 ---