There are 8 active users currently online.
---
- Latest News on Rush -
Rush Lyric Randomizer - Refresh page for a new lyric or Click to see the song

---

---
Follow the Latest Rush News via Facebook, Twitter and RSS Feed



---
April 4th, 2011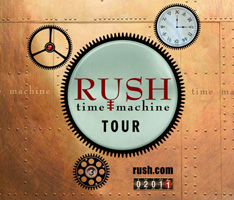 Rush 2011 Time Machine Tour Update
Rush's 2011 Leg of their Time Machine Tour has completed three stops thus far - at Ft. Lauderdale, Florida, Greensboro, North Carolina and last night in Nashville, Tennessee. The band will be moving on to Louisville, Kentucky tomorrow night to play the KFC Yum! Center. This marks Rush's first return to Louisville since 1988.

The Courier Journal posted a nice article ahead of the show titled What a Rush! Unique Band Headed to Louisville for Concert where, among others, Ed Stenger of RushIsABand was quoted in several spots.

Rush's official tour photographer John Arrowsmith has posted pictures from the first three dates on his website. Check them out via the links below:

Ft. Lauderdale, Florida
Greensboro, North Carolina
Nashville, Tennessee

Yours truly will be heading to Hershey Park this Friday for the show at the Giant Center so expect to see some pictures from the show posted online shortly thereafter.

We'll have more news on the tour as it progresses.
||
---
Click HERE for all the latest Rush News Stories
---
- Cygnus-X1.Net Rush News Archives -

|January-March 2011 Rush News Archive|
|October-December 2010 Rush News Archive|
|July-September 2010 Rush News Archive|
|April-June 2010 Rush News Archive|
|January-March 2010 Rush News Archive|
|October-December 2009 Rush News Archive|
|July-September 2009 Rush News Archive|
|April-June 2009 Rush News Archive|
|January-March 2009 Rush News Archive|
|October-December 2008 Rush News Archive|
|July-September 2008 Rush News Archive|
|April-June 2008 Rush News Archive|
|January-March 2008 Rush News Archive|
|September-December 2007 Rush News Archive|
|June-August 2007 Rush News Archive|
|April-May 2007 Rush News Archive|
|January-March 2007 Rush News Archive|
|2006 Rush News Archive|
|2004-2005 Rush News Archive|
---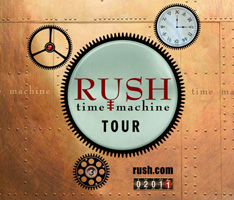 ---