There are 8 active users currently online.
---
- Latest News on Rush -
Rush Lyric Randomizer - Refresh page for a new lyric or Click to see the song

---

---
Follow the Latest Rush News via Facebook, Twitter and RSS Feed



---
March 19th, 2011
Neil Peart to Appear on CBC's Strombo This Monday
Neil Peart and Canadian folk/rock guitarist and singer-songwriter Bruce Cockburn are scheduled to appear on the CBC's Strombo (formerly The Hour with George Stroumboulopoulos) this coming Monday, March 21st.

While the appearance has yet to be officially listed on the show's website, several members from the Counterparts Forum including Superconductor and RUSHGIRL have confirmed the appearance. They also learned that there are no tickets currently available and the current waiting list includes 90 people already.

Geddy Lee and Alex Lifeson have been guests on the show multiple times in the past however this will mark Neil Peart's first appearance.

Thanks to Ed from RushIsABand for the headsup!
||
---
Click HERE for all the latest Rush News Stories
---
- Cygnus-X1.Net Rush News Archives -

|January-March 2011 Rush News Archive|
|October-December 2010 Rush News Archive|
|July-September 2010 Rush News Archive|
|April-June 2010 Rush News Archive|
|January-March 2010 Rush News Archive|
|October-December 2009 Rush News Archive|
|July-September 2009 Rush News Archive|
|April-June 2009 Rush News Archive|
|January-March 2009 Rush News Archive|
|October-December 2008 Rush News Archive|
|July-September 2008 Rush News Archive|
|April-June 2008 Rush News Archive|
|January-March 2008 Rush News Archive|
|September-December 2007 Rush News Archive|
|June-August 2007 Rush News Archive|
|April-May 2007 Rush News Archive|
|January-March 2007 Rush News Archive|
|2006 Rush News Archive|
|2004-2005 Rush News Archive|
---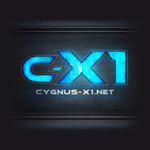 ---