There are 16 active users currently online.
---
- Latest News on Rush -
Rush Lyric Randomizer - Refresh page for a new lyric or Click to see the song

---

---
Follow the Latest Rush News via Facebook, Twitter and RSS Feed





---
February 21st, 2011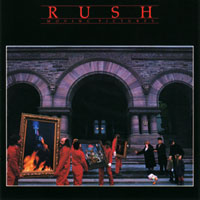 New Information on Moving Pictures 5.1
There are some new details surrounding the release of the 5.1 remastered version of Moving Pictures, which is due out on April 5th. Both the DVD and BD package will include two discs. The first disc is the standard version of Moving Pictures while the second disc includes the 5.1 remastered version of each track, plus three bonus tracks.

According to some details available at Amazon, the bonus tracks will be remastered videos of:

Tom Sawyer (Music Video - 5.1 & Stereo)
Limelight (Music Video - 5.1 & Stereo)
Vital Signs (Music Video - 5.1 & Stereo - Previously Unreleased)

Pre-ordering of either package is still not available in the United States, but for those of you in either Canada or the United Kingdom, you can now pre-order either set. Here are the links:

MP 5.1 DVD (Canada)
MP 5.1 BD (Canada)

MP 5.1 DVD (United Kingdom)
MP 5.1 BD (United Kingdom)



There are some addition details straight from Richard Chycki available in the comments section of this new piece. Thanks Rich! Also thanks to Ed from RushIsABand for sending me the track info.
||
---
Click HERE for all the latest Rush News Stories
---
- Cygnus-X1.Net Rush News Archives -

|January-March 2011 Rush News Archive|
|October-December 2010 Rush News Archive|
|July-September 2010 Rush News Archive|
|April-June 2010 Rush News Archive|
|January-March 2010 Rush News Archive|
|October-December 2009 Rush News Archive|
|July-September 2009 Rush News Archive|
|April-June 2009 Rush News Archive|
|January-March 2009 Rush News Archive|
|October-December 2008 Rush News Archive|
|July-September 2008 Rush News Archive|
|April-June 2008 Rush News Archive|
|January-March 2008 Rush News Archive|
|September-December 2007 Rush News Archive|
|June-August 2007 Rush News Archive|
|April-May 2007 Rush News Archive|
|January-March 2007 Rush News Archive|
|2006 Rush News Archive|
|2004-2005 Rush News Archive|
---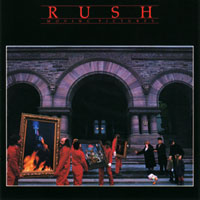 ---