There are 19 active users currently online.
---
- Latest News on Rush -
Rush Lyric Randomizer - Refresh page for a new lyric or Click to see the song

---

---
Follow the Latest Rush News via Facebook, Twitter and RSS Feed





---
February 15th, 2011
Neil Peart Ranked Third Best Drummer of All Time by Rolling Stone Magazine Readers
Rolling Stone Magazine may not have much love for Rush, but the magazine's readers apparently do. In a recent poll, Rolling Stone asked its readers to select the best drummers of all time. Neil was ranked #3, coming in behind John Bonham and Keith Moon.

Neil Peart: To Rush's army of fans any name at the top of this list other than Neil Peart is surely sacrilegious, though it's likely that Peart himself would be more than happy to see his name at Number Three - right beneath Bonham and Moon. Of course, no Rush concert is complete without a Peart drum solo. Here's one from Frankfurt Germany in 2004.

---

Click HERE to view the rest of the drummers selected.

Thanks (again) to Eric from Power Windows for passing along the news.
||
---
Click HERE for all the latest Rush News Stories
---
- Cygnus-X1.Net Rush News Archives -

|January-March 2011 Rush News Archive|
|October-December 2010 Rush News Archive|
|July-September 2010 Rush News Archive|
|April-June 2010 Rush News Archive|
|January-March 2010 Rush News Archive|
|October-December 2009 Rush News Archive|
|July-September 2009 Rush News Archive|
|April-June 2009 Rush News Archive|
|January-March 2009 Rush News Archive|
|October-December 2008 Rush News Archive|
|July-September 2008 Rush News Archive|
|April-June 2008 Rush News Archive|
|January-March 2008 Rush News Archive|
|September-December 2007 Rush News Archive|
|June-August 2007 Rush News Archive|
|April-May 2007 Rush News Archive|
|January-March 2007 Rush News Archive|
|2006 Rush News Archive|
|2004-2005 Rush News Archive|
---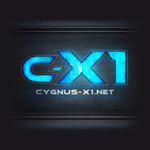 ---