There are 15 active users currently online.
---
- Latest News on Rush -
Rush Lyric Randomizer - Refresh page for a new lyric or Click to see the song

---

---
Follow the Latest Rush News via Facebook, Twitter and RSS Feed





---
February 15th, 2011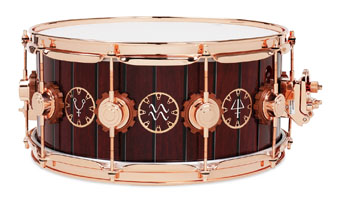 Neil Peart's "Time Machine" Collectible Snare Now Available
DW Drums has just released an exact replica of Neil Peart's "Time Machine Tour" Snare Drum. From the site:

Created to commemorate Neil Peart's latest drum set creation, "The Time Machine", each snare is an exact recreation of the drum Neil plays on tour. It's not a signature snare drum, but rather a collectable reproduction. The 6.5x14" Collector's series North American Maple shell with VLT (Vertical Low Timbre) technology provides optimal crack, warmth, bottom end and sensitivity. The drum is painstakingly finished with copper leaf-applied graphics and hand airbrush work. Custom copper hardware completes the look. Also standard is a MAG throw-off system with 3P butt plate, 3.0 True Hoops, True Tone snare wires and DW Heads by Remo USA. Available for a limited time only.

Click HERE for more information and a high-resolution image of the snare.

Thanks to Eric from Power Windows for passing along the news.
||
---
Click HERE for all the latest Rush News Stories
---
- Cygnus-X1.Net Rush News Archives -

|January-March 2011 Rush News Archive|
|October-December 2010 Rush News Archive|
|July-September 2010 Rush News Archive|
|April-June 2010 Rush News Archive|
|January-March 2010 Rush News Archive|
|October-December 2009 Rush News Archive|
|July-September 2009 Rush News Archive|
|April-June 2009 Rush News Archive|
|January-March 2009 Rush News Archive|
|October-December 2008 Rush News Archive|
|July-September 2008 Rush News Archive|
|April-June 2008 Rush News Archive|
|January-March 2008 Rush News Archive|
|September-December 2007 Rush News Archive|
|June-August 2007 Rush News Archive|
|April-May 2007 Rush News Archive|
|January-March 2007 Rush News Archive|
|2006 Rush News Archive|
|2004-2005 Rush News Archive|
---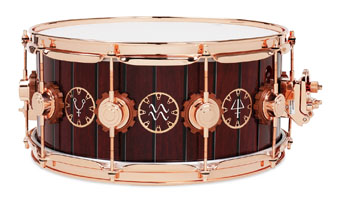 ---