There are 8 active users currently online.
---
- Latest News on Rush -
Rush Lyric Randomizer - Refresh page for a new lyric or Click to see the song

---

---
Follow the Latest Rush News via Facebook, Twitter and RSS Feed





---
February 15th, 2011
Designer of Neil Peart's Steampunk Cymbals Discusses Project
Wendy Cosman Parlee has designed thousands of signs, logos, banners, and murals. She started her custom graphics company Creative Advertising 24 years ago.

But a recent project for Sabian endorser and Neil Peart has to be one of the most unique.

Parlee designed Peart's steampunk-style cymbals for Rush's 2010/2011 Time Machine tour.

"This is probably a once in a lifetime kind of deal," Parlee admitted. "I do my magic here, Sabian does their magic in the vault, then Neal does his magic on stage."

Read more about Wendy's creative process in the article Project Promises to be One of the Most Unique.
||
---
Click HERE for all the latest Rush News Stories
---
- Cygnus-X1.Net Rush News Archives -

|January-March 2011 Rush News Archive|
|October-December 2010 Rush News Archive|
|July-September 2010 Rush News Archive|
|April-June 2010 Rush News Archive|
|January-March 2010 Rush News Archive|
|October-December 2009 Rush News Archive|
|July-September 2009 Rush News Archive|
|April-June 2009 Rush News Archive|
|January-March 2009 Rush News Archive|
|October-December 2008 Rush News Archive|
|July-September 2008 Rush News Archive|
|April-June 2008 Rush News Archive|
|January-March 2008 Rush News Archive|
|September-December 2007 Rush News Archive|
|June-August 2007 Rush News Archive|
|April-May 2007 Rush News Archive|
|January-March 2007 Rush News Archive|
|2006 Rush News Archive|
|2004-2005 Rush News Archive|
---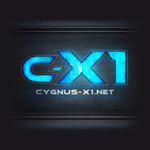 ---