There are 7 active users currently online.
---
- Rush News Archive - January through March 2009 -
Rush Lyric Randomizer - Refresh page for a new lyric or Click to see the song

---
Order Snakes & Arrows today!


---
---


---
March 31st, 2009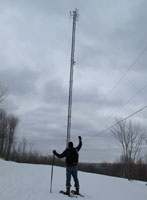 Neil Peart's News, Weather, and Sports Update
Neil Peart has provided another interesting update to the News, Weather, and Sports section on his website. Titled The Quest for the Phantom Tower, Neil discusses his continued adventures in the Laurentian mountains of Quebec and how technology is now spoiling this wilderness.

Out of nowhere, it appeared in the night sky last summer. Since time immemorial, nights in the Laurentian Mountains of Quebec had been utterly dark, speckled with stars, planets, and occasional meteor showers, while the moon in its shifting phases ruled over all. Then suddenly, literally overnight, there was a bright red beacon hanging above the wooded hills to the north, across the lake, all night, every night, unnatural, unblinking, and . . . unignorable.

Click HERE to read the entire story...I'm sure you'll enjoy it.
||
---
March 30th, 2009
Why the Rock Hall says: No Rush for you!
It's that time of the year again when the powers that be, and I use that term very lightly, decide who will be inducted, or at least nominated, into the Rock & Roll Hall of Fame. And while those nominations have not been revealed yet, it seems relatively certain that, once again, Rush will not be included.

Tony Sclafani of MSNBC.Com published an article discussing the clear ommission of not only Rush but other Prog Rock bands from the hall.

The Rock Hall's very first choices for inductees sent the message that they wanted to set the record straight about rock 'n' roll; specifically, that it was a genre shaped and founded by African-American artists. But now the Hall is creating its own misconceptions about what rock evolved into, suggests Scott Rowley, the editor of the U.K.-based magazine Classic Rock.

"Rush and Yes and ELO are as good and as loved and as worthy as most of the acts in the Hall," noted Rowley via e-mail. "I think it's very damaging to the Hall of Fame's credibility to continually ignore bands that they perceive to be on 'the fringes,' whether they're prog, punk or metal acts. It makes you wonder if the selection committee is actually run by music fans.

You can read the entire article via this LINK.
||
---
March 27th, 2009
Rush News Bullets
The Rush-filled movie "I Love You, Man" continues to garner mostly positive reviews and favorable nods for the band's "influence" on the movie. It'll be interesting to see what kind of legs this movie has as it enter's its second weekend. We'll have box office results on Monday. In the mean time, here are some other notable Rush stories...

- Rock Band Classic Rock Edition to Include Two Rush Tracks: The next version of the hugely popular "Rock Band" Video game which is being called the Classic Rock Edition will include Closer to the Heart and Red Barchetta.

Harmonix packs twenty classic tunes from the likes of The Who, Rush, Steve Miller Band, and The Police into the Classic Rock Track Pack, a standalone disk hitting store shelves in May.

The Classic Rock edition of Rock Band should hit store shelves on May 19th, at a price of $29.99.

- Alex Lifeson "Solo" Article appears in CANADIAN MUSICIAN Magazine: The 30th anniversary issue of Canadian Musician magazine contains a one-page feature on Alex Lifeson. The piece, titled "Solos," focuses on how Alex goes about developing and playing his guitar solos.

I suppose I have as much room as I want to take, but I like the challenge of being consistent from night to night and staying within the context of what the true nature of the song is. It's especially true in a song like "Freewill" or "Limelight," for example, because fans would be disappointed to hear something else there when you fully expect that part to be there. And Rush fans are pretty ... you know.

You can read the entire article, which appears on page 24, at this LINK.

- VH1 Classic Retrospective 3 Special Now Online: Last weekend, VH1 Classic began airing a 1-hour special featuring the Rush: Retrospective 3 Box Set. The show included a number of Rush music videos from the Retrospective 3 DVD as well as many videos which were not on the DVD. There were also interview segments during the special where Geddy Lee spoke about the songs and their videos. The special is now available online with longer, uncut interview segments with Geddy as well as all of the music videos. You can check it out via this LINK. Many thanks to RushIsABand.Com for the news.

Have a great weekend, everyone...
||
---
March 23rd, 2009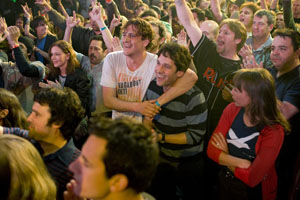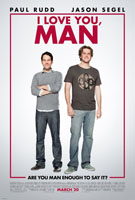 I Love You, Man Pulls in $18M in its Opening Weekend
According to Box Office Mojo, the 'bromantic comedy' I Love You, Man which features a cameo by all three members of Rush, pulled in over $18M during its opening weekend, putting it just behind the #1 movie for the weekend 'Knowing' with Nicolas Cage.

The reviews for I Love You, Man have been fairly positive and the Rush references throughout the film will certainly put a smile on any fan.

For me, the most enjoyable scene outside of the Rush concert itself was afterwards when the two lead characters were discussing the set list during a phone conversation. "We're just going over the set list..." utters "Pistol" Pete to his fiance as she tried to comprehend his behavior during the concert. For those of you who have yet to see the movie, make sure you don't leave during the closing credits. Trust me.

The ticket sales of over $18M for the opening weekend equates to about 1.5 million people - perhaps the largest concentrated 'audience' that has ever been exposed to Rush.
||
---
March 19th, 2009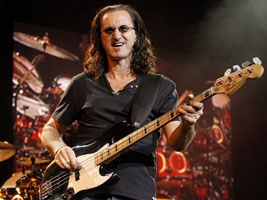 Complete Entertainment Weekly Interview With Geddy Lee Now Online
As we reported earlier this week, the March 20th edition of Entertainment Weekly Magazine contained a one page article titled "Three Rounds With Geddy Lee". EW.Com now has the complete article online which contains additional information which was not provided in the print article.

Rush may be on a "deep holiday" these days, but the legendary rock trio sure seems busy. Their third Retrospective set -- a CD and DVD covering the last 19 years -- recently hit stores, and they show up to perform "Limelight" in the highly anticipated upcoming Paul Rudd/Jason Segel comedy I Love You, Man. Frontman Geddy Lee fills us in on what the band has been up to.

Click HERE to read the entire article. Thanks to Power Windows for the link.
||
---
March 18th, 2009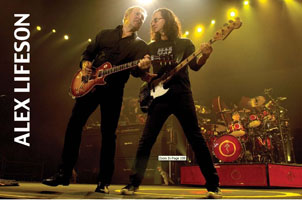 Alex Lifeson Interview in Premiere Guitar Magazine
A new interview with Alex Lifeson appears in the April issue of Premiere Guitar Magazine. The interview, which is available in its entirety online beginning on page 107, touches upon several subjects, from the various guitars Alex used during the Snakes & Arrows tour, to the renovation of his home studio.

Alex also discusses his working relationship with Rich Chycki and that "we're planning on doing a lot of things. I'd like to do a little bit more producing, working with some other artists, and I've thought about doing another solo project."

Alex also indicates that he and Geddy would likely be getting together in the fall to begin writing the next Rush album.
||
---
March 18th, 2009
Dear Superstar: Geddy Lee
A while back, Blender Magazine was taking questions from Rush fans for Geddy Lee to answer. The magazine has now posted those answers online.

Today's high temperature in Toronto is -5 Celsius, and snow falls relentlessly. As Lee's teenage daughter heads out to rehearse for her high school's production of Fiddler on the Roof, her dad limps around a well-appointed modern living room, passing a piano and a shelf of empty wine bottles with the kind of faded printing not found on Two Buck Chuck. Rush fans have submitted some very wacky questions for Lee to answer. "And you picked out the wackiest ones," Geddy quickly realizes.

Unfortunately, Geddy confirms that the band will not play The Fountain of Lamneth live. Rats.
||
---
March 16th, 2009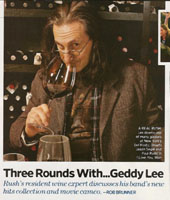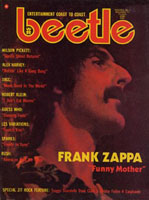 Rush News Bullets
With the release of I Love You, Man just days away now, plenty of articles are popping up across the web discussing the film and Rush's cameo appearance in it. Yet while Rush continues to gain new-found popularity, it's interesting to see how things were when they were just getting started. Read on for more...

- Act III, Scene 12: Rush Plays Limelight, Take 40 and Action!: As indicated above, we're now beginning to see plenty of articles being writting on the movie I Love You, Man and Rush's involvement in it. Some of the latest articles are listed below:

- What a Rush for Director Hamburg
- A 'Love' fest with stars Rudd and Segel
- 'Bromance' blooms in 'Love You, Man'

- Beetle Magazine Article on Rush: From new articles to a very old one. I just transcribed and scanned all the images from a December 1974 article on Rush that appeared in Beetle Magazine. It's an interesting, if not a little cheesy, read about the band at the onset of their popularity in the U.S. You can check out the article in the Biographies & Articles section of the website or by just clicking HERE.

- Future MFSL Rush Remasters Canceled: Back in 2008, Mobile Fidelity Sound Labs released the Ultradisc II? 24 KT Gold CD remaster of Permanent Waves. At the time, MFSL fully expected to remaster other Rush albums however those plans appear to have been canceled. From a post at the Steve Hoffman Music Forums:

"After literally months of examination and discussions with the artists, due to the age and fragility of most of original first-generation analog masters to classic Rush titles, we've had to cancel plans to release the titles we had planned. They have deemed that the original masters should not be used for any future re-mastering, and we have to respect that decision. We apparently lucked out big-time with Permanent Waves as it was in pristine condition. Sorry for the bad news but we're not feeling so hot about it ourselves. I believe another indie label is now looking into releasing some Rush titles in the future but mastered from copy tapes." - Best regards, Michael Grantham

Thanks to Eric from Power Windows for the news.

- Three Rounds With ... Geddy Lee: Geddy Lee was featured in a one-page article in the March 20th, 2009 edition of Entertainment Weekly. The article, which was sub-titled Rush's resident wine expert discusses his band's new hits collection and movie cameo. was written by Rob Brunner and can be read via this LINK.

Thanks to RIAB for the article scan.

I'll be posting reviews of I Love You, Man (including my own) as they become available throughout the week. Have a good one, all...
||
---
March 12th, 2009
Geddy Lee and Alex Lifeson to Appear on "The Hour" Friday Night
According to a posting at Power Windows (Thanks Eric), both Geddy Lee and Alex Lifeson will make an appearance on CBC's "The Hour with George Stroumboulopoulos" Friday Mar. 13 at 11pm. For those of us outside of Canada, the show should eventually be available via "The Hour's" website.

Jason Segel and Paul Rudd, who star in the upcoming film I Love You, Man appeared on "The Hour" earlier this week where they discuss the movie and how Rush is a big part of their lives. You can view that video via this LINK.
||
---
March 12th, 2009
Update on The Roadshow Illustrated Companion from Neil Peart
Well, it looks like bad news for those of us patiently waiting for the release of Neil Peart's Illustrated Companion to his 2006 book Roadshow: Landscape With Drums: A Concert Tour by Motorcycle . According to an update from Neil himself, the book just really hasn't come together and will probably not come to pass.

Neil is thinking about creating a paperback book from all of his "News, Weather, and Sports" updates which sounds like an interesting project.
||
---
March 11th, 2009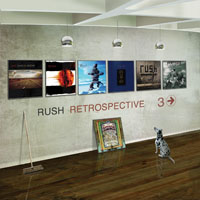 Retrospective 3 Debuts at #47
In its first week since being released, Rush's Retrospective III has entered the Billboard Top Albums Chart at position #47. First week sales were about 10,800 for both the CD and CD/DVD combo package.

This is also the highest charting position for any Rush compilation album. The two previous "Retrospective" offerings as well as Gold did not break into Billboard's Top Album chart. Archives peaked at #121, The Spirit of Radio: Greatest Hits 1974-1987 came in at #62 and Chronicles topped out at #51.

Thanks to GeddyWannaBe for the head's up on this news story.

||
---
March 11th, 2009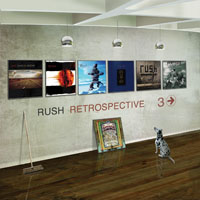 Retrospective 3 Interviews & Images
Below is a list of the most recent Rush / Geddy Lee interviews in connection with the release of Retrospective III.

Buffalo's 97 Rock
Detroit's WCSX
Los Angeles' KLOS
20 Year Retrospective Rush special

Also, keep in mind that all three members of Rush will appear on Toronto's Classic Rock station Q107 this Thursday, March 12th at 9PM EST.

In addition to the interviews, I've now posted the the official Album Page as well as the Image Database page for this CD/DVD combo package.
||
---
March 10th, 2009
Rush Manager Ray Danniels to Receive Award
Long time Rush Manager Ray Danniels will receive an award from the Music Managers Forum during Canadian Music Week.

Ray Danniels isn't used to standing in the spotlight.

The longtime Rush manager will receive an award from the Music Managers Forum during Canadian Music Week on Wednesday, and he said he's not quite sure how to handle the attention.

"I never called my company after myself, I never wanted to be a public figure, so it's hard for me to talk about myself," Danniels said in a telephone interview. "But I look at the recognition on this, and I say this is the recognition for what Rush has done in the last 20 years."

That's only half the time that Danniels, 56, has spent with the band. He began managing Rush when he was just 16 and was growing up alongside them in Toronto.

Click HERE to read the entire article.
||
---
March 9th, 2009
Rush to Appear on Toronto's Q107
According to BW&BK, all three members of Rush will appear on Toronto's Classic Rock station Q107 this Thursday, March 12th at 9PM EST. The trio will be discussing their 35th anniversary, playing rare tracks and promoting Retrospective III.

We'll have more details and links to the interview once they become available.

||
---
March 8th, 2009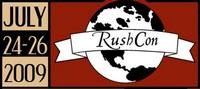 Rush News Bullets
There has been a lot of Rush activity since the release of Retrospective III last week. Here's some of the latest happenings...

- Geddy Lee Interview Now Online: Geddy Lee was the in-studio guest on Jim Kerr Rock and Roll Morning Show on New York's Q104.3FM last week. Geddy spent time promoting R3. The complete video interview is now available online in three parts.

Part I -- Part II -- Part III

- Alex Lifeson Interview from the Andy Kim Christmas Show: Alex Lifeson took part in the annual Andy Kim Christmas show back on December 10, 2008 at Toronto's Mod Club. ChartAttack.com interviewed Alex at the concert about his involvement with the event, RUSH's "Snakes & Arrows" tour, his favorite RUSH songs, and RUSH's plans for their next album. You can watch the four-minute video interview at this LINK.

- Details for RushCon9 Announced: The ninth annual RushCon9 convention, which will take place during the weekend of July 24-26 in Torontom, will include the following special guests. The head of Rush's security Michael Mosbach will be on hand. Apart from Michael's security duties for the band, he's also one of Neil Peart's riding partners. Also on hand will be Martin Popoff who is the author of Contents Under Pressure. Please visit the RushCon9 website for more information.

- Rush's Limelight Conspiracy: Here's an interesting article which discusses the recent popularity of Rush and their upcoming "appearance" in two Hollywood Movies.

One final note -- all of the images and liner notes for Retrospective III should be uploaded to the site on Monday night. Enjoy!
||
---
February 27th, 2009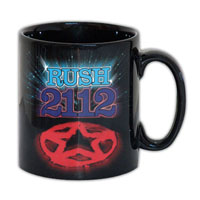 Rush News Bullets
Next Tuesday marks the release of Retrospective III which, as many fans know, includes two remixed/remastered tracks from Vapor Trails.

I've listened to both tracks, One Little Victory and Earthshine, in their entirety and I'm fairly certain most fans will like the results. Keep in mind that these tracks were not just remastered, but remixed so their are subtle (and not-so-subtle) differences from the original versions.

Here are a few other notable Rush new stories...

- Signed Neil Peart Drumhead to Benefit LA County Deputy Sherriff: From the Ebay auction:

You are bidding on an autographed Drum Workshop drum head that was donated and signed by Neil Pear of Rush. Neil donated the 14" drum head to help raise money for Southern California Deputy Sheriff Robert "Bobby" Corrales who has been battling leukemia for the last nine months. Bobby is of Chinese-Mexican ancestry and finding a bone marrow match has been a serious challenge. As of today, they still have not located a donor.

Bobby is a very giving person to his community and the job he serves. In recognizing this, Neil donated this signed drum head to help raise money for Bobby and his family. Great for any Rush fan or collector or someone wanting to help out a person in a crisis who would be there to help you out in a time of crisis.

You can bid on this drum head via this LINK.

- A Response from the Rock & Roll Hall of Fame: Reader Scott Goldman reached out to the Rock & Roll Hall of Fame inquiring why Rush was, once again, excluded from the final ballot. Interestingly enough, Scott received a response from Terry Stewart, the President of the RRHOF Museum. Here's what Terry had to say on the subject:

Thanks for your comments about Rush. They are certainly a good choice. Here's how the process works.

Nomination and induction into the Hall of Fame is not about popularity, records sales, which label the group is on, or anything other than the process below. The love for, the evaluation of, and the impact of any artist are subjective questions to be answered by the nominators and the voters. Unlike baseball, football, basketball or hockey, statistics are not relevant.

The entire nomination and induction process is coordinated by the Rock and Roll Hall of Fame Foundation in New York City. Artists can be inducted in four categories: Performer, Early Influence, Non-Performer and Side-Men. The latter three categories are evaluated and decided by separate committees.

The selection of Performers is a two-step process. The only formal criteria for the performance category is that an artist has to have had their first recording 25 years ago. That said, candidates are reviewed and discussed relative to their impact on this music that we broadly define as rock and roll. The innovation and influence of these artists is also critical. Gold records, number one hits, and million sellers are really not appropriate standards for evaluation.

The formal selection of Performers begins with an extensive panel of living inductees, journalists, historians, noted musicians, industry heads, etc. In turn, those nominated are sent to a committee of about 600 people around the world (living inductees, journalists, historians, music industry management, musicians, etc.) who vote. Those receiving the highest number of votes and more than 50% of the votes cast are inducted into the Hall. Usually, this means five to seven new performing members each year.

Everyone personalizes everything about rock and roll when they are brought into the circle of discussion. This is another way of saying that many fans believe that their opinion is uniquely compelling and definitive. Without metrics, e.g., sales, gold records, etc., the definition of "rock and roll," who is or was important, and who should be inducted is incredibly subjective.

As a result, our Nominating and Voting Committees are replete with Inductees (in fact, they are the largest block of voters). Someone has to decide so we went with the most qualified group possible. Thus, folks like Bruce, Ozzy, Prince and the others are the difference makers. You may disagree, but being an Inductee makes a pretty good case for being the ones who choose.

Having said all this, I believe that all worthy candidates will be inducted, just not always when they or their fans deem timely. This phenomenon is not unique to us. The sports halls of fame have had many great stars that do not get inducted in their early years of eligibility or for many years to come.

Peace & Soul, Rock & Roll!

Terry Stewart, President - Rock and Roll Hall of Fame and Museum

P. S. Unfortunately, Rush continues to not get enough votes to make the final ballot.

Many thanks to Scott for sharing this letter.

- Finally - A Mug for Rush Fans: I've been waiting for this for quite some time. The Rush Backstage Club is now offering up an official Rush 2112 Coffee Mug for just $9.99. Perhaps this will be the first in a full line of Rush-album Cofee Mugs :)

- "Animate" Instrumental Medley Mix: Eric from Power Windows recently wrote about a very interesting instrumental medley/mix created by Rush fan "tugger80". The mix, which clocks in at 3 minutes 11 seconds takes instrumental snipets from a number of Rush songs and seemlessly links them together -- all against the beat of "Animate". This one is definitely worth a listen. Click HERE to check it out.



Enjoy the weekend, everyone-
||
---
February 26th, 2009
Double Update from Neil Peart
Neil Peart has posted a new update to the News, Weather, and Sports section of his website. In this entry, titled A Winter's Tale of Summers Past , Neil discusses a recent vacation to the winter-covered woods of Quebec as well as more chronicles about his motorcycle adventures during the Snakes & Arrows tour. Unfortunately, Neil doesn't provide any Rush-specific news but, as usual, this is another interesting read from the Professor.

Neil also updated the Bubba's Book Club section of his site with Issue #12. In this issue, Neil discusses A Fine Balance by Rohinton Mistry, Late Nights on Air by Elizabeth Hay and The Man Talking Series by Mike Heppner.

||
---
February 18th, 2009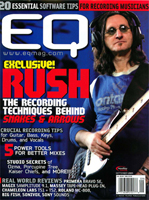 EQ Magazine's The Making of Snakes & Arrows
Back in September 2007, EQ magazine had a 10-page article entitled "Rush and Producer Nick Raskulinecz Reveal How They Recorded Snakes & Arrows" which discussed many of the details behind the making of the band's latest studio album. The complete transcript of that article is now available on Snakes & Arrows engineer Richard Chycki's website (Click HERE).

Here's one particularly interesting excerpt from the article:

"It is real easy to love a band, and then be disappointed in their material when you are working on an album," the producer says. "But I wasn't disappointed at all. I was the just honest. The first time I heard some of the tracks, I told them exactly what could be better about them. I thought we were missing an up-tempo tune with some weird off-time bits, and a big, kick-ass sing-along chorus - which is 'Far Cry'. I felt we were missing an acoustic-based, modern-day 'Closer to the Heart' with a really catchy chorus - which turned out to be 'The Larger Bowl'. And I challenged them to write the most screwed-up, complicated instrumental that they had ever written, and they came back with 'The Main Monkey Business' - which they wound up recording live."
This is definitely a great read that gives you an interesting insight into the entire production process behind the making of Snakes & Arrows. ||
---
February 17th, 2009
Alex Lifeson Comments On Rush's Next Album
musicradar.com recently spoke with Alex Lifeson regarding the next Rush album:

Alex Lifeson told MusicRadar that the band has no plans to make a 'concept' album, even though producer Nick Raskulinecz, who helmed the group's last studio effort, Snakes & Arrows, is urging them to do so.

"It's a very funny thing," Lifeson says. "We're in this mode of not working now, kind of enjoying being bums. And Nick is calling us with all of these heavy conceptual ideas. I think he thinks we have to make our grand statement - like it's now or never."

According to Lifeson, Rush haven't discussed concrete plans for recording their next album, but "we're thinking fall. After the summer I think we'll be ready to work again."

Recording a new album in the fall? That would be great news but I suspect that fall will turn to winter and then spring before the band really gets moving on the next album.

Click HERE to read the entire article.
||
---
February 15th, 2009
Alex Lifeson Interview in Guitar Player Magazine
The March 2009 edition of Guitar Player Magazine contains a short, but interesting, article/interview with Alex Lifeson:

Rush's Alex Lifeson knows how to keep the customer satisfied. He continues to deliver the music that has thrilled Rush fans for 35 years - onstage, on record, on Rush's new DVD Snakes & Arrows Live, and in a series of lessons on ivideosongs. -- Matt Blackett

You mixed this DVD with Rich Chycki. What are the challenges to that?

The challenges are small things, like the perspective of where the guitar sits, because the drums take up a great deal of space. I have to say, the mixes on this DVD were probablay the easiest way to get a great foucus on the instruments. There's a lot of air around all the instruments, but it's still really cohesive. I'm really happy with the tonality of this DVD. To get my guitar tones, we used a combination of Palmer speaker simulators and mics on my Hughes & Kettners. Rich did the majority of the work on it. He has a great understandinng of how we sound in our heads, and he translates that well.

Which guitar of yours gets the biggest reaction?

Most definitely my white Gibson ES-355. I'm playing the Inspired By reissue version for "The Trees", but at the end of the night, for the encore, I'm using my original 355. I do worry about it disappearing or having some horrible thing happen to it. There's so much history in that guitar. But I wanted to bring it because it sounds so good and it's so much fun to play.

How did you get involved with ivideosongs, where you demonstrate "Tom Sawyer" and other tunes?

To be honest, I'm not really comfortable doing those things and I was reluctant. When I saw what they were doing, and a couple of the other artists on their site, I warmed up to the idea. We did it at my studio, so I was comfortable. After we got started, I realized that it wasn't such a difficult thing to do. Be yourself, goof around, talk about which parts are hard to play, and so on. It seemed to flow very naturally and it was a lot of fun.

What would you have though as a kid if you could have watched Jimmy Page or Pete Townshend demonstrate their songs?

It would have saved me a lot of time [laughs]. It would have been amazing. It would still be amazing.

You guys played some tunes on this DVD, like "Circumstances" and "Entre Nous", that haven't been in the set in a while and really make fans go crazy.

We try to work in older songs like those. We bring in a list and try them out in rehearsal, and if we get fired up,we go with them. One tune we tried was "A Farewell to Kings", and it just didn't get us going. We ran it a couple of times and moved on. "Circumstances" had something we really liked. "Entre Nous" is one we had never played live. Those sonngs really do make people happy, and it's rewarding to look out and see so many smiling faces.

How amazing would it have been to hear A Farewell to Kings live? Ah well, maybe next time. Thanks to Counterparts member RedSectorA for the scans of the article and RushIsABand.Com for the transcription.
||
---
February 14th, 2009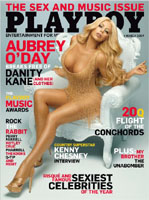 Rush Inducted into the Playboy Hall of Fame
Update (02/15/2009): I just obtained the complete write-up that appeared in Playboy as well as the photo of the band that accompanied the write-up:

Given how many write-in votes Rush got from readers for best live act of the year, it's clear the innovative Toronto band's star has never burned brighter than right now. The definitive version of the trio was solidified in 1974, and from then on bassist Geddy Lee, guitartist Alex Lifeson and drummer Neil Peart have followed a relentless experimental path while maintaining one consistent quality: mind-bending virtuosity. Together they've created arena-ready hard rock such as "Fly By Night", established the blueprint for prog rock with the song suites and fantasy-literature imagery of LPs such as 2112 and Hemispheres, and successfully guided their legion of fans into synth territory with albums like Power Windows. Along the way, they've also written some of the most enduring and best-loved tunes of classic-rock radio, including "Tom Sawyer", "Closer to the Heart" and "Freewill". Unlike so many acts whose work populates classic-rock radio, however, Rush still matters.

The band's most recent album, Snakes and Arrows, was the second-highest-charting LP of its career, and the resultant tour has run for two years now, drawing arena-size audiences in 2008 to the tune of $18 million. Further proof of Rush's staying power--both as musicians and as a concert draw--can be heard and seen on the 27-track Snakes and Arrows Live double album and DVD, both released this year. Though Rush's dozens of gold and platinum albums and performances before as many as 60,000 fans apparently don't warrant its inclusion in Cleveland's Rock and Roll Hame of Fame, we're proud to welcome the band, on behalf of our millions of readers, to ours."

The image to the right (click for a larger view) is nearly identical to the one that appears in Playboy. The main difference is that Geddy is crossing his arms in the Playboy version. Thanks again to David Daron for the complete transcription and band photo and to RushIsABand.Com for the Playboy cover picture.

...

I was just informed by reader David Daron of Londonderry, NH that the March 2009 edition of Playboy Magazine has indicated that Rush has been nominated into their reader's choice Hall of Fame. I'm attempting to get some additional details behind this story but it's been further confirmed via this news blurb (LINK).

According to David, there's a picture of the band in the magazine along with a short write up. If anyone else has additional information, please pass it along. Thanks again to David for informing me of this news.
||
---
February 13th, 2009
Rush News Bullets
Lights...Camera...Rush?, the original lead singer of the band and the next Rush concept album are all topics touched upon in this week's (drum roll, please) Cygnus-X1.Net's Rush News Bullets. Yes, I need a vacation :)

- Rush in Hollywood: Not sure what to do for that special someone in your life for Valentine's Day this year? Why not bring him/her to the new movie Fanboys which, set in the year 1998, follows a group of friends who, eager for the premiere of Star Wars Episode I: The Phantom Menace - and because one of them is suffering from cancer and wishes to see the film before his death - decide to break into Skywalker Ranch and steal an early print of the film. Actor Dan Fogler is seen wearing a retro-style Rush t-shirt through most of the film. Further, his character's number one rule for people riding in his van is that they have to listen to, of course, Rush.

Continuing with the Rush in Hollywood theme, the upcoming movie I Love You, Man, which gets released on March 20th and features cameos by all three members of Rush, has some additional Rush references laced throughout the movie. According to Power Windows, "...in the film "Limelight" is played on Paul Rudd's iTunes and "Tom Sawyer" is Jason Segal's ringtone. Both actors are huge Rush fans...the band plays "Limelight" during the concert scene...". Definitely sounds like a good film to catch, regardless of the plot :)

- Geddy Lee Denies Rumor of Concept Album: A short interview with Geddy Lee that appeared in Classic Rock Magazine has put to rest the rumor that the next Rush album would be another concept piece in the vein of 2112 or Hemispheres.

"We haven't even discussed our next work yet," Lee told Classic Rock in response to the concept album speculation.

"Right now we're all taking a well-needed break," he added. "We're pooped and we're not spring chickens anymore, so we do need that break."

This was the first I ever heard of the concept-album rumor, though they do seem to pop up every time Rush is confirmed to be in the studio.

- Backstage Secrets Now Online: Part I of the Rush Road Crew documentary Backstage Secrets, which originally appeared on RUSH HD in Canada last May, is now available on YouTube in 6 parts.

Backstage Secrets, episode 1 - part 1
Backstage Secrets, episode 1 - part 2
Backstage Secrets, episode 1 - part 3
Backstage Secrets, episode 1 - part 4
Backstage Secrets, episode 1 - part 5
Backstage Secrets, episode 1 - part 6

Thanks to RushIsABand.Com for the links.

- Article on Jeff Jones - The original lead singer for Rush: I stumbled across this article in a local newspaper which discusses the career of Jeff Jones who, as many Rush fans know, was the original lead singer and bassist for Rush before Geddy Lee joined the band. The article, titled Obscurity Can Pave the Path to Popularity and written by Rush fan Jay Jefferson Cooke, sheds some interesting light into Jones' career.

More on Jeff Jones can be read in the Rush biographies Visions and Success Under Pressure.

That's all for now. Have a great weekend, everyone.
||
---
February 9th, 2009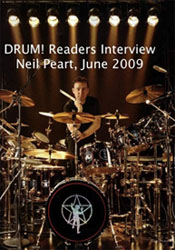 DRUM! Magazine: "Be The First To Interview Neil Peart"
DRUM! Magazine is sponsoring an exciting event for Rush fans. If you've ever had a burning question for Neil Peart, here's your chance to get an answer directly from the Professor himself.

"Ever wanted to sit down for an interview with Neil Peart? Well now, you can. Neil has agreed to answer DRUM! readers' questions in our June 2009 issue. Instead of us asking the questions, it's your turn.

All you have to do is email your question to NeilPeart@drumlink.com. Editor Andy Doerschuk will forward all the questions to Neil. He'll sift through them and answer as many as possible in a marathon interview.

If your question is chosen, we'll include your name (and a photo if possible) in the issue. The deadline for questions is March 16, so act today. Just email your questions to NeilPeart@drumlink.com"
If anyone does have one of their questions answered by Neil, be sure to let us know! ||
---
February 8th, 2009
Sixth Time is Not the Charm - Grammy Award Escapes Rush Again
Nominated for a sixth time in their career, all in the category of Best Rock Instrumental, Rush failed to take home the Grammy once again. Many thought that the rendition of "Hope", which appeared on the Songs For Tibet - The Art Of Peace benefit album had a chance to take home the prize, but it was not to be. The Grammy went to Dweezil Zappa's "Peaches En Regalia" from Zappa Plays Zappa

Still, as the members of Rush have echoed, it's an honor just to be nominated.

Better luck next time, Guys. In our book, you're all winners.
||
---
February 8th, 2009
Geddy Lee Discusses Grammy Nomination
With the 51st Annual Grammy Awards set to take place later today, Rush has certainly been in the limelight of sorts with their sixth nomination this year (the previous five all came without a win). The London Free Press had a short interview with Geddy Lee discussing the band's unfortunate Grammy results from year's past:

Always a bridesmaid, never a bride.

That's been the track record for Toronto prog-rock veterans Rush, who have been nominated for a best rock instrumental Grammy five times previously and never won.

Rush will compete in the same category again at tonight's Grammy Awards. Their nominated song this time is Hope (Live for the Art of Peace), from Songs for Tibet: The Art of Peace.

Singer-bassist-keyboardist Geddy Lee isn't holding his breath that the trio, rounded out by guitarist Alex Lifeson and drummer Neil Peart, will actually win this time.

"I think this is our sixth nomination -- we're, like, the Susan Luccis of rock 'n' roll," Lee quipped during a recent chat. "Usually, we get beat by the most unlikely person -- last year, Bruce Springsteen beat us."

The full article, titled There's Always Hope can be read via this HERE.

We'll post the results of Rush's bid for their first Grammy Award later today. Best of luck, Guys!
||
---
February 5th, 2009
Alex Lifeson: "My 3 Best Solos"
musicradar.com has a new interview/article online where Alex discusses his three best solos. Interestingly enough, Alex selects the solos from:

Limelight: "I love the elasticity of the solo. It's a very emotional piece of music for me to play. The song is about loneliness and isolation, and I think the solo reflects that. "I love the elasticity of the solo. It's a very emotional piece of music for me to play. The song is about loneliness and isolation, and I think the solo reflects that."

Kid Gloves: "That song is from our Grace Under Pressure album. What I like about the solo is, it's the opposite of Limelight: it's got a hip, kind of slinky attitude, a little goofy humor."

Freewill: "It's a really hard solo to play. I think I feel a certain amount of pride in that fact alone. Every time I play it, I'm amazed I got through it. It's so frenetic and exciting."

You can read the entire article via this LINK.
||
---
February 4th, 2009
Images from Snakes & Arrows Live DVD Now Online.
Images from the Snakes & Arrows Live DVD/Blu-Ray concert movie are now online. You can access the images via the Image Database section of the site -- or directly via this LINK.

I'm also working on transcribing all of the liner-notes from this package which will be online soon.

Enjoy.
||
---
January 30th, 2009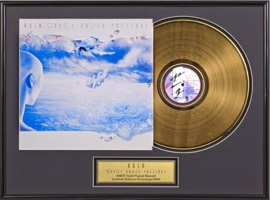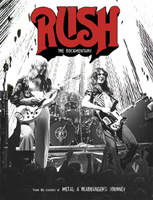 Rush News Bullets
Apologies for the lack of news updates over the past week or so, all. I was away on business in the land that Neil calls home. And though I didn't run into the Professor himself on the streets of L.A., I did bump into several fellow Rush fans in some of the local watering holes. In any case, here are some of the Rush news highlights of the past week.

- Grammy for Rush? There's Always Hope: With the Grammy Awards Ceremony fast approaching (February 8th in fact) and Rush having garnered their sixth nomination with 'Hope' (See: 'Hope' Nominated for a Grammy Award), USA Today posted an article about Rush and the elusive Grammy Award as well as their exclusion from the Rock & Roll Hall of Fame.

Let's be honest. When you write 20-minute songs that spin futuristic tales of cruel priests ruling from the mythical Temples of Syrinx - cue up Rush's seminal 1976 album 2112 - you're not going to threaten Madonna's pop culture reign.

But after 19 studio albums, 35 million in record sales and a fan base that could outflank the Deadhead army, the question remains legit: How is it that the Canadian power trio has yet to nab either a Grammy or a spot in the Rock and Roll Hall of Fame?

The article, which can be read in its entirety HERE, is not exactly flattering of the band or its fans, but nor is that surprising coming from a mainstream source like USAToday.

- Four New Officially Licensed Framed Gold Records: Chuck Earling, whose company Photo File originally brought us the Limited Edition 2112 Gold Record recently contacted me to let me know that his company now has four more albums for sale through Amazon.com. Joining the 2112 Gold record are the officially licensed copies of:

Moving Pictures
Signals
Grace Under Pressure
Power Windows

Each is available for $239.99. Thanks again to Chuck for passing on the news.

- Alex Lifeson Interview in Modern Guitars Magazine: A recent interview with Alex Lifeson appeared in Modern Guitar Magazine this past week. In it, Alex discusses topics ranging from the the tour to the release of the Snakes & Arrows LIVE DVD as well as Retrospective III which will include two remastered/remixed tracks from Vapor Trails:

You know, Rich Chycki just remixed a couple of the songs for the retrospective that's coming out [Retrospective III], and he did such a great job that we're so tempted to just remix that album, because we've never been pleased with the mix, and particularly the mastering on it.

Clearly, there is still hope that a fully remastered/remixed version of Vapor Trails will be released in the future. Thanks to reader Rolf Hawkins for the head's up on this article.

- RUSH: The Documentary Update: A poster for (and possibly cover art of) the upcoming Rush: The Documentary, which is tentatively scheduled for release in November of this year, was recently uncovered. The artwork came alongside a description of the upcoming documentary and can be read HERE.

- Ask Geddy Lee: Blender magazine recently published the following opportunity for Rush fans:

"Is there something about Rush you've always wanted to know? Like how Geddy Lee is able to play bass, synthesizer, foot pedals and sing all in the same song? What the inspiration was behind By-Tor and the Snow Dog? What their thoughts are on the Rock and Roll Hall of Fame (and why the heck they haven't been nominated yet?!)?

"Now's your chance to pick Geddy Lee's brain. All you have to do is submit your question, and you may see the answer in a future issue of Blender."

To submit your question to Geddy, click HERE.

That's all for now, everyone. Have a great weekend.
||
---
January 15th, 2009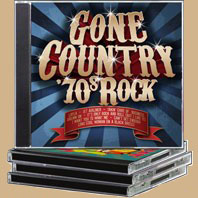 Bo Bice Covers Closer to the Heart for new Country Compilation Album
A new Country Music compilation album called Gone Country: 70s Rock, which was released by Time Life Music, contains a cover of Rush's Closer to the Heart. The song is performed by American Idol Season 4 runner-up Bo Bice.

Time Life presents a special introductory offer that features some of the greatest voices in country music performing everyone's favorite classic rock hits. Gone Country: 70s Rock features the songs you grew up with performed by legendary country stars! Includes Aerosmith's Dream On performed by Deanna Carter, Neil Young's Heart of Gold performed by Vince Gill, Bad Company's Can't Get Enough performed by Lorrie Morgan, Fleetwood Mac's Say You Love Me by Pam Tillis, and many more. 15 songs in all!

To listen to a sample of each song and/or order the CD, click this LINK.
||
---
January 14th, 2009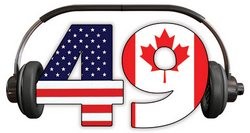 49 Songs from North of the 49th Parallel
CBC Radio is currently running a poll to determine the 49 best songs that define Canada to the incoming U.S. President Barack Obama. Among the 49 songs visitors can vote on is Rush's Closer to the Heart from 1977's A Farewell to Kings.

Canadians choose 49 songs from North of the 49th parallel that define Canada to the new President.

Beginning Monday, January 5, CBC Radio 2 invites Canadians to help select the top "49 songs from north of the 49th parallel" that would best define our country to the incoming U.S. President Barack Obama.

His playlist could definitely benefit from some Canadian content, especially given the depth of our musical offerings - spanning a wide variety of genres and representing our culture from coast to coast.

"One of the best way to know Canada is through the depth and breadth of our artistic expression," says Denise Donlon, Executive Director, CBC Radio. "We're excited about the new President and we want him to be excited about us, so we're asking our audience to help compile the list of our most definitive Canadian songs!"

Thank you for all your nominations, we have tallied them down to 100 songs. You have until Friday, January 16 at 11 p.m. ET. to vote for your favourites.

So, what do you think are the most definitive 49 songs from North of the 49th parallel?


You can place your vote via this LINK. Voting will end at 8:00 pm ET Friday Jan 16. The final 49 will be unveiled on Jan 20, 2009.

Thanks to Ed from RushIsABand.Com for the news update.
||
---
January 13th, 2009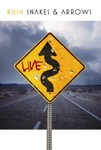 Snakes & Arrows Live DVD Charting Update
After six weeks on Billboard's Top Music Video Chart, Rush's critically acclaimed Snakes & Arrows Live has moved back up into the #2 position after dropping down to position #6 last week. The DVD debuted at #1 back in early December when it was released.

The RIAA has yet to certify Snakes & Arrows with a Gold or Platinum rating though that's expected to happen soon, especially considering the strong charting it has received.
||
---
January 12th, 2009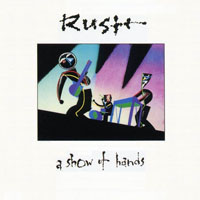 A Show of Hands Turns 20
Rush's third live album, A Show of Hands was released 20 years ago this past Saturday (January 10th). The double-vinyl / single-CD album debuted at #21 on the Billboard Top 200 Albums list and was certified 'Gold' on March 9th, 1989 (less than 2 months after being released).

The album was recorded during the Hold Your Fire Tour of 1988 at Birmingham UK, New Orleans, Phoenix, and San Diego; and the Power Windows Tour of 1986 at the Meadowlands in New Jersey - a concert yours truly attended.


||
---
January 11th, 2009
Acoustic Cover of Subdivisions
Solo Artist Jacob Moon released a live album back in late 2007 which contained a fantastic, acoustis cover of Rush's Subdivisions off of their Signals album.

"Yes, Rush! I do a cover of 'Subdivisions', their seminal classic of suburban fear and loathing. While it is a beautiful lyric, the intricate music presented quite a challenge to this solo performer, who found himself tripping over the many foot-pedal cues, and meter changes. It was a relief to finally nail it on the last night."

You can watch Jacob perform Subdivisions on YouTube via this LINK.

Thanks to Eric from Power Windows for unearthing this cover song.
||
---
January 6th, 2009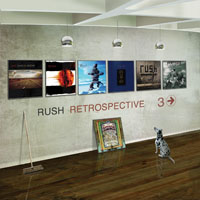 Release Date for Retrospective 3 Pushed to March 3rd
The latest compilation album Rush - Retrospective 3 has been delayed once again. The CD and CD/DVD combination package is now scheduled to be released on March 3rd of this year. This marks the third release delay since we learned about the album late last year.

Many thanks to Eric from Power Windows for passing along the latest update.




||
---
January 1st, 2009
Rush & 2008: A Year In Review
Happy New Years, Everyone! Welcome to 2009! As 2008 was yet another fantastic year for Rush, and their fans, I thought it would be fitting to have a 'Year in Review' entry on this news page. There was, obviously, plenty of Rush related news happening throughout the year...here are some of the highlights...

January: 2008 began with the release of the tour dates for the 2008 leg of the Snakes & Arrows (Live) World tour. And though Rush would not venture outside of North America, as previously expected, they did venture to new locations and old ones that they haven't visited in many years. January also saw the passing of long-time friend and band liaison/publicist Shelley Nott who lost her long battle with cancer. Suddenly, you were gone. From all the lives you left your mark upon...

February: The 50th Annual Grammy Awards were held in February and Rush was nominated for their 5th award for Malignant Narcissism in the category of Best Rock Instrumental (the same category that they had been nominated in the past 4 times). And like the past 4 nominations, Rush went home without the award. C'est La Vie.

March: The band spent most of March preparing for the upcoming tour but on one memorable night at the Air Canada Centre in Toronto, both Geddy Lee and Alex Lifeson made a surprise appearance at the Foo Fighter's Concert, playing 'YYZ' with Foo's drummer Taylor Hawkins.

April: April was a busy month both for Rush and this site. Of course, the second leg of the Snakes & Arrows (Live) World Tour launched in sunny Puerto Rico on the 12th while a few short days later, the Snakes & Arrows Live CD was released and charted as position #18 in its opening week. April also had its low moments (for this site, not the band) as a vicious attack on Cygnus-X1.Net nearly brought the site down permanently. But thanks to the help and encouragement from all of you, the site returned to full strength a few days later and hasn't looked back since.

May: Of course, May 2008 will be a month that Rush fans will always remember as one of the founding members of the band, ex-drummer John Rutsey passed away at the young age of 55. Though he hasn't been involved with the band since 1974, few question his impact on early Rush. You will be missed, John.

June: Geddy Lee made headlines across the country for his generous donation of over 200 rare baseballs to the Negro Leagues Baseball Museum in Kansas City. We also learned that Rush would be honored with a star on the Hollywood Walk of Fame thanks to an effort by Rush fans from across the country - and world. Finally, in perhaps the biggest news for the month, Rush was featured in a 4-page extensive article in Rolling Stones. The article, Rush Never Sleeps was both applauded and maligned by fans the world over. Regardless of your take on the article, it did seem to spawn new-found interest in the band.

July: Neil Peart was selected as Drum! Magazine's Drummer of the Year in July as Rush celebrated the 4th of July by playing their first ever show in Atlantic City, New Jersey; a show I personally attended. Also, thanks in part to the aforementioned Rush Never Sleeps article, Rush made their first appearance in over 30 years on American television with a performance on Comedy Central's Colbert Report. July also saw the re-release of 'Working Man' with an alternate guitar solo. Finally, on the 24th, Rush closed out their Snakes & Arrows Live Tour of 2008 with a show at the Verizon Amphitheatre in Indianapolis, IN. It was later announced that the 2008 leg of the tour was ranked #8 among all tours that summer.

August: With the tour behind them, news surfaced that Rush may sever ties with their long-time record company Atlantic Records and head over to the independent label Rounder Records. We're still waiting on more updates on this story. August also saw the release of Songs for Tibet - The Art of Peace benefit album. This album would include a new live version of Hope which, as we would learn in December, would be nominated for a Grammy. Finally, this site uncovered an old Spanish-language comic based on Rush's 2112. The comic, called Cuerdas or 'Strings' was also translated to English with the assistance of several site readers/contributors.

September: Rush was featured on VH-1 Classic in September as part of the 'Rush Hashanah' celebration of the Jewish New Year. We also learned that Rush: Retrospective III would be released in December - though that was later pushed into 2009. Of course, September also witnessed yet another snubbing of the band by the Rock & Roll Hall of Fame committee. Finally, the official press release and details behind the Snakes & Arrows Live Concert Video (DVD/Blu Ray) were finally announced. >

October: Neil Peart joined other legendary drummers for the 2008 Buddy Rich Memorial Concert in New York City in October as Alex Lifeson donated his third original painting for the "A Brush for Hope" charity auction.

November: The eleventh month finally saw the release of the much-anticipated Snakes & Arrows Live Concert Film (DVD/Blu Ray) which debuted at #1 on the Billboard Top 100 list and was heralded by critics and fans alike. November also witnessed the 2nd Annual Holiday Rush Contest at Cygnus-X1.Net which was won by Mike Ricci of Canada.

December: The end of 2008 included the official announcement that Rush's Hope from the Songs for Tibet - The Art of Peace benefit album would be nominated for a Grammy in the category of Best Rock Instrumental. Geddy & Alex also made a recent appearance on VH-1 Classic's That Metal Show as Neil gave us an update on his site titled December in Death Valley

And there you have it. Another successful and Rush-packed year. And what is yet to come in 2009. Time will tell. Once again, Happy New Years, Everyone. May you all have a happy and prosperous 2009 -- and beyond.

-John
||
---
- Cygnus-X1.Net Rush News Archives -

|January-March 2011 Rush News Archive|
|October-December 2010 Rush News Archive|
|July-September 2010 Rush News Archive|
|April-June 2010 Rush News Archive|
|January-March 2010 Rush News Archive|
|October-December 2009 Rush News Archive|
|July-September 2009 Rush News Archive|
|April-June 2009 Rush News Archive|
|January-March 2009 Rush News Archive|
|October-December 2008 Rush News Archive|
|July-September 2008 Rush News Archive|
|April-June 2008 Rush News Archive|
|January-March 2008 Rush News Archive|
|September-December 2007 Rush News Archive|
|June-August 2007 Rush News Archive|
|April-May 2007 Rush News Archive|
|January-March 2007 Rush News Archive|
|2006 Rush News Archive|
|2004-2005 Rush News Archive|
---