There are 11 active users currently online.
---
- Rush News Archive - October through December 2008 -
Rush Lyric Randomizer - Refresh page for a new lyric or Click to see the song

---
Order Snakes & Arrows today!


---
---


---
December 27th, 2008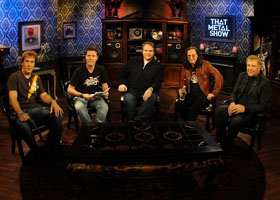 Geddy Lee & Alex Lifeson to Appear on That Metal Show Tonight
Those of you who receive the cable channel VH-1 Classic are in for a treat tonight as both Geddy Lee and Alex Lifeson make an appearance on the new Metal/Rock themed talk show That Metal Show which is hosted by Eddie Trunk.

The episode featuring Geddy & Alex will air tonight, December 27th. Be sure to check your local listings for the exact time (which is expected to be around 11pm).

You can see a sneak-peak of the episode at this LINK.

Many thanks to reader GeddyWannaBe for the reminder about this show.
||
---
December 24th, 2008
And The Winner Is...
The Second Annual Holiday Rush Contest is over and, once again, it was a great success. We received nearly 1,000 entries this year and I'm happy to announce that Mike Ricci of Bracebridge, Ontario Canada is this year's winner.

Mike will receive a Snakes & Arrows Live themed prize package which I'm sure will help make his holidays that much more enjoyable. Congratulations, Mike -- and thanks to everyone else who entered.

Finally, from all of us here at Cygnus-X1.Net, we'd like to wish all of our visitors and their family and friends a very Merry Christmas, Happy Hanukkah and Happy Kwanzaa. Or, as Virgin Mobile USA once put it - Happy Christmahanukwanzaakah, Everyone!
||
---
December 19th, 2008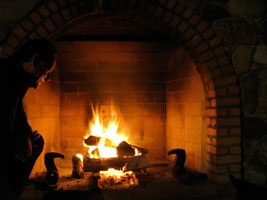 Rush News Bullets
Apologies for the lack of news updates over the past week, everyone. Getting prepared for the upcoming holidays and working on other sections of the site limited my time more than I thought.

But Rush News doesn't stop even if I do. With that in mind, here are some of the top Rush News stories of the past week.

Have a great weekend, everyone!

- Neil Peart's Weather, News & Sports Update - 12/2008: It's great to see another update from Neil as the year draws to a close. In this edition titled December In Death Valley, Neil discusses a recent motorcycle trip he took through the California desert back in early December. Neil touches upon the inspiration for the Snakes & Arrows desert road image which exists in the ghost town of Amboy. in addition to touching upon abandoned song titles and segments of songs that later made it into 'Ghost Rider', Neil ends his December excerpt with a fitting discussion of sitting by an outdoor fireplace on a cold December night.

The Furnace Creek Inn has a pair of outdoor fireplaces beside its spring-fed swimming pool, and they are lighted every evening at sunset. After dinner, on a cold December night, it was a treat to go down there and throw a few logs on one of those fires. I sat and basked in the radiance and warmth, the smell of the pinyon pine logs like incense. Above, a gray plume of smoke streamed from the stone chimney and traced across the starry black sky. While looking through the day's photos on my camera, I started messing with the self-timer, and set up a self-portrait beside the fire?laughing at the very idea.

A Christmas card from Death Valley.

- Snakes & Arrows Live Blu-Ray Among the 10 Great Gifts for the Holidays: Reader Rolf Hawkins alerted me to the fact that the S&A Live Blu-Ray edition made CE Pro's list of the 10 Great Gifts for the Holidays.

Rush seems to better grasp the potential of the home video market and the technologies that fuel its popularity with the release of each DVD.

The Snakes and Arrows Live Blu-ray disc looks fantastic. With its optional DTS Master Audio soundtrack, it delivers the full dynamic impact of three of the best musicians in rock music.

Compared to older Rush DVDs, Neil Peart's drums sound more defined, Geddy Lee's bass is punchier and Alex Lifeson's array of Gibson guitars sound more vibrant.

- "I Love You, Man" - Trailer Now Available : The trailer for the upcoming Paul Rudd/Jason Segel film "I Love You, Man", which is scheduled for release on March 20th, 2009 is now ONLINE. A Rush 2112 poster can be seen in the background at approximately 1:57 in the trailer. And, of course, all three members of Rush make a cameo appearance on this film. The boys filmed their scene amidst a break in Los Angeles during the second leg of the Snakes & Arrows tour.

- UGO Interview with Alex Lifeson : A new interview with Alex Lifeson and the UGO Gaming Blog has been posted online. Alex discusses topics ranging from the new DVD, filming in Rotterdam, the inclusion of some rare songs during the first leg of the Snakes & Arrows tour, touring with KISS back in 1975 and more. Read the complete interview at this LINK.
||
---
December 11th, 2008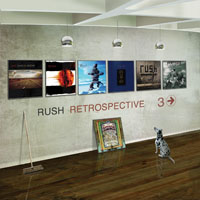 Rush News Bullets
- Rush "Starman" Rock Iconz Limited Edition Statue: Still wondering what holiday gift to get that special Rush fan in your life? Look no further than this exciting new Rush Starman Sculpture from Rock Iconz. This amazing sculpture beautifully captures the iconic Rush Man symbol in 3 dimensions. You can order the sculpture from Amazon.com via this LINK.

- Rush Retrospective III Delayed Again: The upcoming compilation 'Retrospective 3' has been delayed once again. The CD and CD/DVD combo is now expected to be released on February 27th.

- Neil Peart Featured In Cut To The Drummer Art Show: A portrait of Neil Peart will be featured along with 50 other drummers in the Cut To The Drummer Art Show and Drumming Event which is is being held in Toronto.

Cut To The Drummer features 50 portraits of 50 drummers by 50 artists in an Art Show and Drumming Event in support of F.U.M.S. for the MS Society of Canada's Scholarship Program.

The month long exhibition of Cut To The Drummer at the Steam Whistle Gallery is being launched with this one night only celebratory reception and Drum-O-Rama, hosted by two drummers - Darrin Pfeiffer of 102.1 The Edge and GOLDFINGER, along with Aaron Solowoniuk of BILLY TALENT.

The special VIP Preview from 7pm ? 9pm will offer art and music fans first crack at the 50 unique and often startling portraits on display with a Silent Auction and exclusive reception. The portraits are expected to fetch between $300 - $2500 each. The beat picks up at 9:00pm, with Darrin and Aaron spinning the tunes, cash bar, and a one night only Drum-O-Rama. Some of Toronto's best drummers - from Monster Metal to BeBop Jazz, from Latin to Gospel, from newcomers to masters - will move to center stage for some explosive and competitive drumming where stamina and 'chops' will rule.

For more information on the event, click HERE or HERE.

- Alex Lifeson Interview with Modern Guitar: Skip Daly recently held a phone interview with Alex Lifeson for Modern Guitar. Skip was kind enough to post some interesting excerpts from that interview on a thread at the Counterparts Message Board. Skip touches upon a lot of issues and questions that Rush fans have been pondering for quite some time so I'm sure you'll enjoy some of Alex's responses.
||
---
December 7th, 2008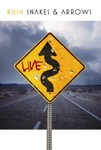 Snakes & Arrows Live DVD Debuts at #1
Rush's latest DVD offering Snakes & Arrows Live debuted at #1 on Billboard's Top Music Video Chart. In addition to the news, we now have the instructions for accessing the only known Snakes & Arrows Live Easter Egg. Here are the instructions:

1. On the DVD, let the main menu site idle for approximately 2 minutes.
2. Jerry Stiller's head will then appear, replacing Alex's head. Jerry will give you further instructions on accessing the special content.

For those of you (us) with the Blu-Ray version of the concert film, access the bonus feature menu. Scroll down to the end until nothing is highlighted then hit 'Enter'

The bonus content consists of a five and a half minute collection of interviews with the characters from "What's That Smell?".

Finally, here's a link to another positive review of Snakes & Arrows Live: Rush Goes Dutch: Live Legends Deliver the Goods.
||
---
December 6th, 2008
'Hope' Nominated for a Grammy Award
The version of "Hope" that appears on the Songs For Tibet - The Art Of Peace benefit album has been nominated for a Grammy Award in the category of 'Best Rock Instrumental Performance'. This marks Rush's sixth Grammy nomination, all of which have been in this category. Unfortunately, Rush has yet to bring a Grammy home. Hope's competition for the award this year are:

"Castellorizon" by David Gilmour on Live In Gdansk
"Suicide & Redemption" by Metallica on Death Magnetic
"34 Ghosts I-IV" by Nine Inch Nails on Ghosts I-IV
"Peaches En Regalia" by Dweezil Zappa on Zappa Plays Zappa

Some pretty tough competition. Congratulations to the band and Alex in particular! The Grammys will be handed out February 8th in a ceremony aired on CBS.
||
---
December 1st, 2008
Rush Is Back: Pop Culture Proclaims The Formerly Dorky Band Cool
In connection with the release of the Snakes & Arrows Live video, The Toledo Blade recently conducted an extensive interview with Alex Lifeson where he discussed the changing status of the band and what the future may hold for Rush.

Suddenly, Rush is everywhere: performing its biggest hit, 'Tom Sawyer,' on The Colbert Report; appearing on VH-1 Classic in a 24-hour marathon of the band's concerts and videos titled 'Rush Hashanah' during the Jewish New Year, and having its bestselling album, 'Moving Pictures,' available as a complete download in the game Rock Band (one of only a handful of records available so far).

Regarding the band's future plans, Lifeson said, "Right now we just want rest. We've been working really hard for the last seven or eight years on numerous records, tours, and DVDs; it's been pretty constant through that whole period. We really feel like we need to step back and recharge our batteries and just not think about the band and what we're going to do. You never know, Geddy [Lee; bass/vocals] and I might do some casual writing in the spring, but I'm guessing we probably won't do anything until the fall of next year. At that time ... we'll set out what we're doing.

"There are a number of options open to us. I think the most likely is that we'll record another record and tour off that. Working with ['Snakes & Arrows' producer] Nick Raskulinecz, he's pushing us to think about doing another sort of concept record ... instead of just a thematically conceptual album like the most current records are. Whether we're up for that kind of thing, I'm not so sure. We'll have to wait and see."

Click HERE to read the entire article.
||
---
November 28th, 2008
Rush News Bullets
Update (11/29/2008): Below is the interview segment of Geddy Lee and Alex Lifeson's appearance on 'The Hour', courtesy of YouTube.

---

---




The release of the Snakes & Arrows Live DVD was certainly the lead Rush news story this week as excited fans the world over relived the S&A tour once again. In addition to the release, there were some other notable Rush stories.

- Geddy Lee & Alex Lifeson Interview on 'The Hour' Now Online: Earlier this week we reported that both Geddy Lee and Alex Lifeson would be making an appearance on the CBC show 'The Hour'. That show is now available online via this link. Note, however, that while the link is active, the video itself only seems to be available intermittently. I suspect the site may be having bandwidth issues as fans attempt to view the video. Hopefully they'll have the issues resolved soon.

- Signed 15 Below Jacket fetches $1,425: The auction for the 15 Below Jacket that was signed by all 3 members of Rush brought in a total of $1,425 for the 15 Below Project. Congratulations to the winner.

- Red Barchetta Makes Top 10 List of Best Songs About Cars: There are probably as many songs about cars as there are about love...or it's at least a close second. And considering all of those song choices, it was nice to see Rush's Red Barchetta get selected as one of the Top 10 songs about cars in the recent article Cars and Guitars - Autopia's 10 Best Songs About Cars. Here's what they said about the Rush classic which came in at #9:

9. Rush - Red Barchetta. Lyricist and drummer extraordinaire Neil Peart is a hardcore motorcycle fanatic, but he's clearly spent some time behind the wheel. This track from 1981's Moving Pictures perfectly captures the imagery of tearing up the countryside in a vintage Ferrari.

- New Academic Articles Focuses on the songs of Rush: The songs of Rush are examined in a new article found in the academic journal 'Popular Music & Society' which is available in most university libraries and can be ordered via this link. Below is a summary of the article:

'This article examines how the songs of the progressive rock group Rush can be understood as a manifestation of North American middle-class identity, and considers how individualism and escapism play integral roles in the formation of a largely male, middle-class, suburban world view. The article contextualizes and critiques the individualistic nature of middle-class identity, as it is presented by Rush in songs such as "Subdivisions" and "Tom Sawyer."'
Thanks to Eric from Power Windows for sharing the news.

- 4-Star Review of Snakes & Arrows Live: KNAC.Com - Pure Rock recently posted an extremely positive review of Snakes & Arrows Live.
The Rotterdam stage visuals are surrealistically colorful, with the Snakes & Arrows motif abounding, complete with the fried chicken contraption behind Geddy Lee. The camera work is extraordinary, catching unbelievable angles of the action, with up close views of Lifeson's soloing and Lee's bass playing. The overhead footage of Peart's drumming is spectacular.
The reviewer, Charlie Steffens, aka Gnarly Charlie, indicated that he would have given the S&A Live a 5-star rating if the songs 'In the End' and 'Something for Nothing' were included. That would have been a good trick considering those songs weren't played on the tour :)

- New Movie Adventureland features Limelight: The new movie Adventureland, from director Greg Mottola who also directed the 2007 comedy Superbad will apparently contain some humorous Rush references. The full-length trailer, which includes Limelight, is now available at YouTube. Thanks to Ed from RIAB.Com for sharing the news.

That's all for now. I hope everyone in the United States had a happy and filling Thanksgiving holiday. Enjoy the weekend, everyone- ||
---
November 26th, 2008
The 2nd Annual Holiday Rush Contest is On!
With the 2008 Holiday season upon us, it's time once again for the annual (Second Annual to be exact) Cygnus-X1 Holiday Rush Contest! As we did at the end of 2007, we're giving away another great Rush-themed prize package to one lucky winner.

The contest is open to any and everyone the world over (even if you're not a - gasp - Rush fan).

For more information on the contest including a complete listing of the prize package, simply click HERE. The drawing for the prize package will be held on or about December 20th, 2008.

Good luck, everyone, and happy holidays!
||
---
November 24th, 2008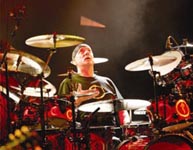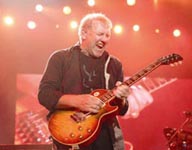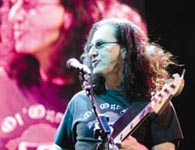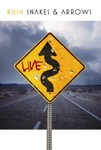 Snakes & Arrows Live DVD Released Today
The wait is finally over. Rush's Snakes & Arrows Live DVD and Blu Ray are now available.

The Snakes & Arrows Live DVD (full track listing below) was filmed with 21 High Definition cameras in 16x9 widescreen format, over two nights in October 2007 at the Netherlands? Ahoy Rotterdam arena during the renowned rock trio's lengthy world tour. Additional SD footage was filmed in Atlanta this past July. The five month trek supporting Rush's critically acclaimed 2007 studio release, Snakes & Arrows, which includes the Grammy® Award-nominated track, "Malignant Narcissism," topped Pollstar's Top 100 2007 Tours list at #12.

While previous DVD releases showcase different sides of the band , this DVD offers fans a rare and close up look at the prodigious musicianship for which the band is renown. Cameras follow bassist and vocalist Geddy Lee, guitarist Alex Lifeson and drummer Neil Peart, closely, capturing not only their playing, note for note, but also the intimacy they share on stage. The diverse track list includes many new songs from Snakes & Arrows as well as old favorites like "Tom Sawyer" and "Freewill" plus an explosive rendition of "Between the Wheels."" Among the hidden gems and numerous special tour moments included as extras is the fan coveted "What's That Smell" vignette and outtakes, a skit used to intro the second set, which capitalizes on the still emerging comedic talents of both Alex and Geddy who excel (and revel) in their roles as wild characters. Featuring collector's quality packaging and a choice of Dolby Digital 5.1 Surround Sound or PCM Stereo for a superior audio experience, the DVD was mixed by frequent collaborator Richard Chycki (Aerosmith, Mick Jagger). Total running time is 221 minutes.

You can also download a PDF copy of the booklet at this LINK.

To view additional information as well as the tracklist, see this news post.
||
---
November 23rd, 2008
Geddy Lee and Alex Lifeson to Appear on CBC's 'The Hour'
A bit of exciting news for our Canadian readers. This Wednesday, November 26th, both Geddy Lee and Alex Lifeson will be making an appearance on the Canadian television show 'The Hour' which airs on CBC at 11pm local (in all time zones).

The Hour is a part talk show, part interview show that's geared toward a progressive and hip audience and is hosted by ex-Much Music VJ George Stroumboulopoulos. Clips of past shows regularly appear on the show's website, so I'll be sure to post a link for the Rush segment once is becomes available.

Special thanks to reader Peter Ivakitsch for passing along the news. Good luck getting seats to the taping, Pete!
||
---
November 21st, 2008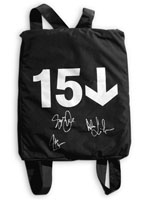 Rush Provides Signed Jacket to 15 Below Project
Each member of Rush have signed a special 15 Below jacket which is currently being auctioned off at Ebay along with some other Rush goodies.

Hey huge Rush fan. This is better than the concert T you got. Bid on the jacket signed by the members of the band at the final stop on the 2008 Snakes & Arrows Tour, and you'll also get a signed tour book, a local crew pass, and a souvenir VIP backstage pass for the 2008 tour (it won't get you backstage anymore, but it will sure look cool hanging next to your beer fridge).

There are fifteen 15 Below jackets, each one signed by a socially-aware personality, plus donated memorabilia that are being auctioned off on eBay. All proceeds from the auction will be donated to the Salvation Army, our partner in distribution. The more money we raise, the more we can help people living on the streets survive the cold.

The 15 Below project is an initiative to develop low-cost, lightweight cold weather jackets for the homeless. For more on the 15 Below Project, click HERE.
||
---
November 20th, 2008
Instrumental Interplay At Heart Of Rush DVD
In a recent interview with Billboard Magazine, Geddy Lee discussed the upcoming Snakes & Arrows Live DVD and how the emphasis of this concert movie was on the band's performance and playing.

"With this one we wanted to focus on the playing, so a lot of the camera work features the interaction between Neil (Peart), Alex (Lifeson) and myself, a lot of the details that you don't normally cover in a DVD performance. So for fans of the music who love to see what everybody's fingers are doing and how we interact back and forth with each other, that became the overriding focus on this one."

Geddy also comments on the future of Rush which seems to indicate that 2009 will be a light year for the band prompting rumors that the next album and tour may very well be the final one for Rush.

"I think we're gonna stay quiet for awhile and then start writing -- when we're going to start writing I can't say just yet," Lee notes. "It may be in the fall, maybe the spring, maybe the following spring. But eventually we'll start writing some songs and recording them, and hopefully that will be followed up by another tour down the road a couple years from now."

You can read the entire interview at this link.
||
---
November 19th, 2008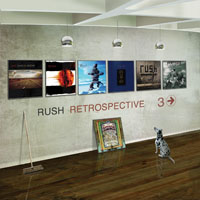 Cover Artwork for Retrospective 3 Revealed
The cover artwork for the upcoming Rush - Retrospective 3 has finally been revealed. As you can see from the thumbnail image to the right or the full-size image available here, the artwork follows along the style of the previous two 'Retrospective' releases (See: R1 and R2).

As indicated by Amazon.Com, the release date for both the CD and CD/DVD combo versions is still slated for January 27th, 2009.

Click the following links to pre-order your copy today! (CD and DVD).

Many thanks to Eric from Power Windows for passing along the high-resolution cover image.
||
---
November 14th, 2008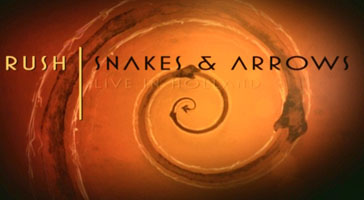 Rush News Bullets
With the release of the highly anticipated Snakes & Arrows Live DVD just days away, we have some sneak peaks at screen captures from the movie, more news on the never-ending debate about Rush and the R&R Hall of Fame and more.

- Snakes & Arrows DVD Screen Captures: Eric from Power Windows received a bunch of screen captures from the upcoming Snakes & Arrows DVD. You can check them all out via this LINK.

Remeber, Snakes & Arrows Live will be released on November 25th. If you haven't pre-ordered your copy yet, what are you waiting for? Click the following links to place your order today: |DVD| --- |Blu-Ray|

- Rock & Roll Hall of Fame Debate Continues: Earlier this year when Rush was, once again, snubbed for induction into the Rock & Roll Hall of Fame, the Listening Post pondered this same question and asked its readers to comment on the snubbing. They also got an agreement from the powers that be over at the Hall to respond to some of the questions posed by fans. After sifting through hundreds of fan responses, they came up with the following 3 questions:

- According to Wikipedia, Rush possesses 24 gold records and 14 platinum records, placing fifth behind The Beatles, The Rolling Stones, Kiss and Aerosmith for most consecutive gold and platinum rock albums, moving an estimated total 40 million units worldwide. And although the Hall of Fame argues that sales don't count, given that Geddy Lee, Alex Lifeson and Neil Peart are consistently recognized and decorated as some of the most skilled performers on their given instruments, hasn't Rush made the commercial and professional case that it belongs in the Hall?

- Rush is still together, while other bands, including those already in the Hall of Fame, have fragmented and ceased production. As a result, the power trio has amassed a diehard core following of early adopters, including several accomplished musicians, as well as a significant audience of latecomers. Doesn't this longevity and influence demand the band's inclusion?

- Does Jann Wenner dislike Rush, and is his alleged dislike of the band responsible for its controversial exclusion from the Hall of Fame?

And now we wait for a response...assuming one is forthcoming. You can read the entire article at this HERE.

- Win a signed Snakes & Arrows Tourbook!: The online retailer FYE is currently holding a promotion where someone could win a signed copy of the Snakes & Arrow Live Tourbook. Click HERE to enter the contest.

- Alex Raises $1,225 for Charity: The painting that Alex Lifeson donated (and created) for the 'A Brush for Hope' charity sold for a healthy $1,225. This was the third time Alex donated one of his paintings for the Kidney Foundation of Canada. You can see the auction of the painting via this LINK.



That's all for now, folks. As always, enjoy your weekend.
||
---
November 7th, 2008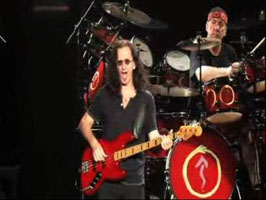 Rush News Bullets
This week in the world of Rush we have Book reviews, Video Previews and Art Shows...oh my.

- Bubba's Book Club: Issue 11: Neil Peart has posted the 11th edition of his on-going "Bubba's Book Club" series where he reviews and comments on some of his recent readings. This time around, Neil reviews the following books:

- The Deptford Trilogy: Fifth Business / World of Wonders / The Manticore by Robertson Davies.
- Barney's Version by Mordecai Richler.
- Greasy Rider by Greg Melville.
- Deer Hunting with Jesus by Joe Bageant.

Regarding 'Deer Hunting With Jesus', long-time reader Dave Patten of Attleboro, MA was thrilled to see Neil review this book as Dave himself 'suggested' it to Neil -- indirectly. Here's a little background story from Dave:

For the show in Manchester, NH, I arrived several hours early, partly to visit some friends in town but also to see about dropping off a book for Neil. As luck had it, one of the truck drivers was headed into the venue and I convinced him to take it inside. It was a signed, hardcover copy of "Deer Hunting With Jesus," written by my friend Joe Bageant. Politically, it might not be his sorta thing, but it's a bracing cultural journey that would address his fascination with religiously-forceful signs seen during his travels across the US.

Well done, Dave!

- 2112 Video from Snakes & Arrow Live Now Online: Amazon.Com has just posted the full video of 2112 from the upcoming Snakes & Arrows Live DVD/Blu-Ray. You can get a great taste of the quality of this DVD concert from the clip. To view 2112, click HERE.

Rounder Recorders also posted a preview of YYZ which can be viewed HERE.

Click HERE to pre-order the DVD version for $16.99 (Price as of this writing)
Click HERE to pre-order the Blu-Ray version for $21.95 (Price as of this writing)

- Reminder: Rush Photo Exhibition Taking Place on Saturday: And finally, another quick reminder that the John Kane Rush Photography Exhibit in Salem, MA is being held tomorrow (Saturday the 8th). Here's a preview of the show from the Salem News. You can also read more about the show at this post.

Enjoy your weekend, everyone...
||
---
November 4th, 2008
News, Weather, and Sports Update from Neil Peart
There is a new update from Neil Peart in the News, Weather, and Sports section of his website which focuses entirely on his recent participation in the 2008 Buddy Rich Memorial Concert.

"In my time, I have climbed some serious mountains, from hiking to the top of Mount Kilimanjaro and bicycling over the Simplon Pass in the Alps, to facing down the uphill battles that life throws up in all our paths. However, one of the hardest climbs I ever had to make was just four steps-up to the stage of the Hammerstein Ballroom in New York City, on the night of October 18, 2008. "

This is one of Neil's most interesting updates. You can read the entire entry by clicking HERE.
||
---
October 31st, 2008
Alex Lifeson Donates Painting for Charity
The third annual "A Brush for Hope" auction of celebrity paintings is underway and, as he has done for the past two years, Alex Lifeson has donated one of his own original works of art. This year, Alex's painting, which is called "Muskoka Dusk", uses some very interesting contrasting colors to create a very ominous look and feel. Quite a different painting than we've seen from Alex in the past.



Alex Lifeson has done another original painting that you can bid on on eBay. His painting has been done for A Brush of Hope - Celebrity Paintings for Kidney Research. Alex has been a supporter of The Kidney Foundation of Canada through this project for the past three years. As always, this is a RARE opportunity for RUSH fans to own an ORIGINAL painting by Alex Lifeson, and support a great cause at the same time.

To bid on Alex's painting via ebay, click HERE.

To see a list of other celebrity donations for the auction, click HERE.

Many thanks to Tim Fox of the Kidney Foundation of Canada for forwarding this news to me.
||
---
October 29th, 2008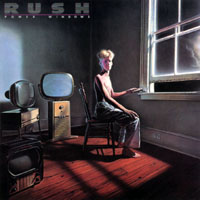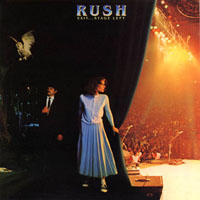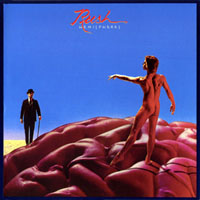 This Day in Rush History
Get ready to feel old. October 29th marks the triple anniversary of three Rush classic albums. First up is Hemispheres which turns 30 years young today.

Up next is the quintessential Rush Live album Exit...Stage Left which was released 27 years ago.

And the baby of the lot, Power Windows turns 23 today.
||
---
October 27th, 2008
Officially Licensed Limited Edition Framed Gold Record Commemorating Rush's 2112 Album
Just in time for the holidays, Photo File has just offered up an officially licensed limited edition framed gold record commemorating Rush's 2112 album.

Limited to an edition of only 2,500, this framed and matted depiction of the 2112 album includes a 24KT gold-plated record and an image of the album cover along with an individually numbered text plate. Framed dimensions are 18 x 24 inches. Manufacturer's suggested retail price is $239.

.You can order yours by clicking through to this LINK.
||
---
October 27th, 2008
Reminder: Rush Photo Exhibition Taking Place November 8th
Professional photographer and fellow Rush fan John Kane will be holding an exhibit in Salem, MA at the Front Street Coffee House on November 8th. The exhibit, which John dubs Workin' Them Angels: Rush through the Camera Eye, will contain photos John snapped off during several shows the band performed in the Boston area during the Snakes & Arrows tour.

Donna Halper, the women credited with discovering Rush, is also expected to stop by and speak at the exhibit.

After the exhibit, Rush Tribute Band Lotus Land will be performing across the street at the Dodge Street Bar & Grill.

If you are interested in attending the exhibit, send your RSVP to rushexhibit@gmail.com.

To learn more about John, you can read several recent articles (article | article) on him or check out some of his other photos at Flickr.

Finally, click the new promotional poster to the right for a full-size version.
||
---
October 25th, 2008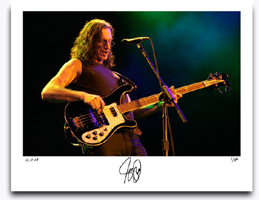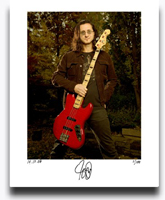 New Prints Available from Andrew MacNaughtan
Famed Rush photographer Andrew MacNaughtan has a couple of new exciting limited-edition signed prints of Geddy Lee now available. From an email I received from Andrew:

Hello John,

As promised I'm writing you and the members of my mailing list exclusively before announcing to anyone else the release of a brand new series of prints. And just in time for the holiday season!

Geddy has graciously agreed to sign this new series and a portion of the proceeds will go to the Canadian Museum for Human Rights campaign.

There are 3 different images, one of which is a portrait of Geddy with his red bass guitar he uses when performing 2112.

Only a handful of these prints were created and hand signed by Geddy and they won't last long. I also have two additional limited editions of Geddy live in concert from the Snakes & Arrows tour. I know you're going to love him playing his classic 1975 Rickenbacker bass during A Passage To Bangkok.

So hurry to www.andrewmacnaughtan.net and get yours while they last!

Cheers
Andrew MacNaughtan

You can check out all of Andrew's prints at his website. As the owner of several of his previous prints, I can tell you that the quality of these images is outstanding. You won't be disapppointed. Now where did I put my credit card...
||
---
October 24th, 2008
Rush News Bullets
- Chuck vs. Tom Sawyer: The NBC comedy Chuck will be airing an episode called Chuck vs. Tom Sawyer on Monday, October 27th at 8pm (EST).

"The fate of the world rests on Chuck's mad videogame skills. Plus: Big Mike brings a new sheriff to the Buy More (Tony Hale guest stars)"

According to several sources including the show's premiere fansite, the episode will be laced with Rush references.

- Neil Peart's Drum Kit on Display: The drum kit that Neil Peart played during the Buddy Rich Memorial Concert in New York City last week is now on display at Dale's Drum Shop in Harrisburg, PA.

Neil Peart's kit from the concert arrived at Dale's Drum Shop in Harrisburg, PA earlier this week. Reader Scott G got the following email from the Dale's email list:

It's here and set up fresh from the show - played heads and all!

Stop in and see it when you can.

We plan on having this great piece of drumming history on display for a long time. We want everybody to be able to check it out up-close, but eventually it's going to have to be packed up and stored for safekeeping.

Cymbals from the show were not an option for us so we're working with Sabian on getting some accurate replicas to keep this as historically correct as possible.

If you didn't make the show and can't get here before we pack it up you'll still be able to see and hear the kit on the next Buddy Rich Memorial Concert DVD.

Enjoy!

With thanks to RushIsABand.Com for the news.

- New Alex Lifeson Interview with Crawdaddy.Com: Crawdaddy.Com, the online Magazine of Rock has posted a new interview with Alex Lifeson.

When I know I am going to meet someone I admire, I approach the moment with caution. I'd rather keep it short than shatter any myths. So when I learned I was going to interview Rush guitarist Alex Lifeson, my guitar hero for as long as I've been a guitar player, I just knew I was going to come across like a geek at a Star Trek convention, and at some point Mr. Lifeson would feel obliged to recommend I get a life.

Read the complete interview at this LINK.
||
---
October 21st, 2008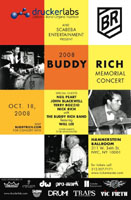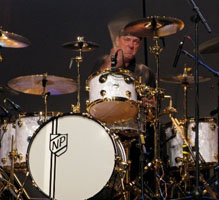 News from the 2008 Buddy Rich Memorial Concert
The 2008 Buddy Rich Memorial Concert took place this past Saturday in New York City at the famed Hammerstein Ballroom. As he did during the 1991 Buddy Rich Memorial Concert, Neil Peart joined other drumming legends to celebrate the career and inspiration of Buddy Rich.

The official program for the event is now available in PDF format and can be download at this LINK.

Some images from the show are available from and courtesy of Michael of www.neilpeartdrumsticks.

During the concert, Neil performed the classic Rush tune YYZ along with the Buddy Rich Orchestra. See below for some YouTube links of Neil's performance.

Video of YYZ with the Buddy Rich Orchestra

Video of Neil Peart performing "Cottontail/Solo/One O'Clock Jump"

With thanks to Power Windows for the video links.
||
---
October 20th, 2008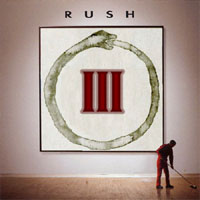 Release Date for Retrospective III Pushed Into 2009
According to Amazon.Com, the release date for the upcoming Greatest Hits album Retrospective III has been pushed to January 27th, 2009.

Both the CD and DVD versions, which are available for pre-order at Amazon, reflect this new release date.

For more information on this greatest hits offering, see the news story directly below this one.

Thanks to reader Bigbeek for passing along the news.

||
---
October 10th, 2008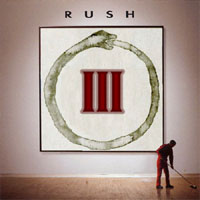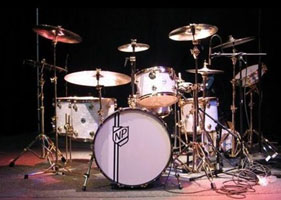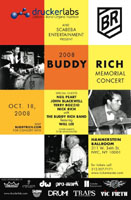 Rush News Bullets
Plenty of goings on in the world of Rush so let's get right to it.

- Retrospective III Track List Revealed: The track lists for the upcoming CD and DVD versions of Retrospective 3, which are due out on December 9th, have now been revealed.

CD
1. One Little Victory (remix)
2. Dreamline
3. Workin' Them Angels
4. Presto
5. Bravado
6. Driven
7. The Pass
8. Animate
9. Roll the Bones
10. Ghost of a Chance (live)
11. Nobody's Hero
12. Leave That Thing Alone
13. Earthshine (remix)
14. Far Cry

DVD
1. Stick it Out
2. Nobody's Hero
3. Half the World
4. Driven
5. Roll the Bones
6. Show Don't Tell
7. The Pass
8. Superconductor
9. Far Cry
10. Malignant Narcissism
11. The Seeker (live)
12. Secret Touch (live)
13. Resist (live)

Pre-order either version today!

- Buddy Rich Memorial Concert News: As reported earlier, Neil Peart is scheduled to participate in the upcoming 2008 Buddy Rich Memorial Concert which is to be held at the Hammerstein Ballroom in New York City on October 18th. Michael of NeilPeartDrumsticks.com obtained a photo of the drumkit Neil will be using for the event. The photo was taken by Lorne Wheaton; Neil's drum tech.

For ticket information to the event, please call 212-307-7171 or visit www.ticketmaster.com.

- VH1 Classic's That Metal Show: Premiering November 15th on VH-1 Classic is That Metal Show which will be co-hosted by NY-based DJ Eddie Trunk. According to a recent post in Eddie's blog both Geddy Lee and Alex Lifeson will appear as guests on an upcoming episode of the show.

"...I just scored two HUGE guests for the final two shows of season 1. I am so proud to say that we will be doing a show with my good friend Ace Frehley, and I am honored to say that Geddy Lee and Alex Lifeson of Rush will be coming in from Canada just to do the show! I've had the privledge of working with the Rush guys several times, and I can not thank them enough for making the effort to do the show. Needless to say this will be a HUGE one. Sorry to say that the slots for the in studio audience are SOLD OUT, but you will see all the action when the shows air...."

Thanks to RushIsABand.com for the news.

- Neil Peart Guarding Police Headquarters: Well, not exactly. As indicated in a recent news story coming out of the St. Catharines Standard, more than 100 banners featuring famous St. Cathariners will line [the] downtown streets of the Canadian town. A banner of none other than Neil Peart, who grew up in Port Dalhousie, Ontario, Canada, which is now part of St. Catharines, will be guarding the Police Headquarters. If anyone is in the area and has the means, we'd all love to see a picture of that banner.

That's all for now, folks. Have a great weekend-
||
---
October 1st, 2008
Pre-Ordering for Snakes & Arrows Live DVD Now Available
Amazon.Com is now taking pre-orders for both versions of the up-coming Snakes & Arrows Live DVD.

Click HERE to pre-order the DVD version for $24.98 (Price as of this writing)

Click HERE to pre-order the Blu-Ray version for $20.98 (Price as of this writing)

Both versions of the concert are still scheduled for release on Tuesday, November 25th.

For more information including on Snakes & Arrows live including a track listing, click this LINK.
||
---
- Cygnus-X1.Net Rush News Archives -

|January-March 2011 Rush News Archive|
|October-December 2010 Rush News Archive|
|July-September 2010 Rush News Archive|
|April-June 2010 Rush News Archive|
|January-March 2010 Rush News Archive|
|October-December 2009 Rush News Archive|
|July-September 2009 Rush News Archive|
|April-June 2009 Rush News Archive|
|January-March 2009 Rush News Archive|
|October-December 2008 Rush News Archive|
|July-September 2008 Rush News Archive|
|April-June 2008 Rush News Archive|
|January-March 2008 Rush News Archive|
|September-December 2007 Rush News Archive|
|June-August 2007 Rush News Archive|
|April-May 2007 Rush News Archive|
|January-March 2007 Rush News Archive|
|2006 Rush News Archive|
|2004-2005 Rush News Archive|
---