There are 17 active users currently online.
---
- Rush News Archive - April through June 2008 -
Rush Lyric Randomizer - Refresh page for a new lyric or Click to see the song

---
Order Snakes & Arrows today!


---


---
June 30th, 2008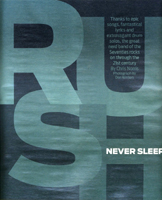 Rush News Bullets
Rush is heading into the final month of the Snakes & Arrows Live World Tour of 2008. Having started the tour back in April with their first date ever in Puerto Rico, Rush has made their way across the U.S. and Canada playing to legions of fans. Now, with but 14 shows left in the tour, Rush will make their way to the Eastern Seaboard of the U.S. before calling it quits. In the mean time, there's been some interesting news of late.

- Pigs Must Be Flying - Rush in Rolling Stone: Well, the rumors earlier this year have turned out to be true. The latest edition of Rolling Stone Magazine (which has Barack Obama on the cover) contains a 4-page article on Rush called 'Rush Never Sleeps'. I plan on creating high-resolution scans of the article and pictures in the very near future. In the mean time, you can check out other scans of the complete article at this location. With thanks to RedSector A. The complete transcription of the article can be read HERE.

- The Latest Reviews: Having just played shows in Milwaukee and St. Louis, and now heading to Cincinnati and Pittsburgh, the band has been met with very positive - mostly - reviews, as well as a nice preview of the Pittsburgh show:

Rush More Interested With Future Than Past

Most bands that have endured for three or more decades feel compelled to essentially play a greatest-hits set in their concerts. Be it Aerosmith, the Rolling Stones, Bon Jovi, Def Leppard or Journey, these groups will sprinkle in perhaps three or four new songs into a live set at best.

Rush is the prime exception to that rule, and at no time has that been more apparent than on the group's tour in support of its 2007 studio CD, "Snakes & Arrows."

Rush Proves Everything People Say About It
Rush Delivers a Knockout Show at Summerfest
St. Louis Today - Rush
Rush Broadens Fan Base - Concert Preview

- Updates at Rush.Com: Rush.Com has added more content to the Multimedia section of their site. In the 'Rush on the Road' section, pictures from the latest shows including Red Rocks (Colorado), Milwaukee and St. Louis shows. The Red Rock pictures are particularly stunning. In addition to the pictures, a new video has been added called "CB on Border Crossings". In it, Rush's Tour Production Manager Craig Blaizer (CB) discusses such topics as border crossings (obviously) and illegal contraband.
||
---
June 23rd, 2008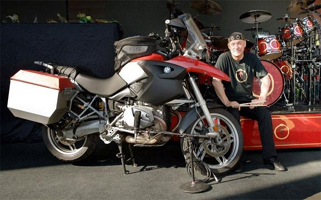 Neil Peart Loans His Bike & Drums to the Motorcycle Hall Of Fame Museum
The Motorcycle Hall of Fame, which is located in Pickerington, Ohio, is launching a new exhibit later this month called MotoStars: Celebrities + Motorcycles. Among the numerous celebrity motorcycles in the exhibit will be Neil's BMW GS, along with one of his drum kits and other memorabilia.

The Motorcycle Hall of Fame Museum will spotlight over a hundred of the world's most recognizable enthusiasts in its new exhibit, "MotoStars: Celebrities + Motorcycles."

Scheduled to open in spring 2008, the 8,000-square-foot exhibit will feature many priceless machines, exclusive memorabilia and tales from celebrities' favorite two-wheel adventures.
Click HERE for more information on the museum and this exhibit. Many thanks to Eric from Power Windows for passing along the news. ||
---
June 20th, 2008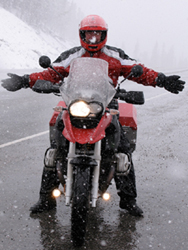 Rush News Bullets
Rush is in the middle of their final extended tour break this week. Only 17 shows remain before they officially wrap up the Snakes & Arrows Live tour. I'll be attending the Atlantic City show on the 4th of July and I'm considering seeing the boys play at the PNC Arts Center in Holmdel NJ on the 12th. Drop me a line if you're attending any of those shows. In the mean time, here are a couple of worthy news stories.

- Neil Peart "News, Weather & Sports" Update As expected, Neil Peart has updated his website with another edition of his News, Weather & Sports column. This entry, titled "When The Road Ends" touches upon several topics including Neil's riding "experiences" during this leg of the tour. Weather and other natural road blocks certainly made his journey an interesting one. Neil also touched upon the highly anticipated Snakes & Arrows Live DVD that is expected out later this year.

During that day I watched the finished edit for our live DVD from last October in Rotterdam. It looked really good, and we had played well, so it was enjoyable to view, but I could not get over how composed I looked. Such a contrast to how it feels, mentally and physically-brain frantically trying to keep everything "under control," and body pounding away at full strength all the time. It doesn't seem fair that it should look so easy. But as I learned a long time ago, "Ain't no why, ain't no fair."

Neil also discusses, in a round-about way, the immediate future of the band:

For fifteen years people have been saying to me, "I hear this is your last tour" (I've been saying it myself since 1989), but subjects like that don't even get raised among the three of us. Certainly after the last two summers of heavy touring, which will eventually add up to well over a hundred shows, there will be no more of that for a while.

- Rock Band: Moving Pictures Download Coming Soon The highly touted video game "Rock Band", which came pre-loaded with a cover of Tom Sawyer and later had covers of Working Man and Limelight made available, will shortly have access to the entire Moving Pictures album (via download). At this point, its unclear if the entire album will also be covered for the video game, which is likely, or if the actual studio album version will makes its way onto the game. We'll have more as it's made available.

- With a Little Help From My Friends Donna Halper, who was credited with discovering Rush back in 1974, recently posted an article about several topics including her long-standing relationship with the band.

As I said, when I first discovered the band, I had no expectations of getting anything in return. So, when they dedicated their first two albums to me, and when I was given the opportunity to be the MC at one of their live shows in Cleveland, that was more recognition than I had usually received; as a music director for more than 13 years, I had helped a number of bands, and had seldom gotten so much as a thank you. I didn't take it personally. I understood that's how things often went in the music industry, and when Rush and their management acknowledged my efforts on their behalf, it was a pleasant surprise. But I certainly never expected that more than three decades later, the band would continue to remember what I did for them during those first few years.

You can read the entire article via this link.



And finally, I recently came across this interesting article/review of the Philadelphia show. Rock Fans, Update Your Bucket Lists discusses the obsession we fans have with the band.

Have you ever gotten into a debate about music with a hardcore Rush (MySpace) fan? If not, here's what you need to do. Next time you feel compelled to take your life in your hands, try to convince a Rush fan that Rush is not the greatest band ever. The loyalty they engender in their fans is something unmatched by, well, anyone. We'd always looked on Rush fans' fervor with a grain of salt, no more or less justified than any other person's love of their favorite band. We're just going to come out and say it: we were dead wrong.

An interesting read throughout.
||
---
June 19th, 2008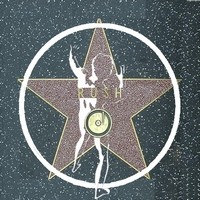 Rush to Receive Star on the Hollywood Walk of Fame
Last month, I wrote about a project that was underway to get Rush a coveted Star on the Hollywood Walk of Fame. The project, which was coordinated by Donna Halper and Rush fans Keith and Kevin Purdy, reached out to fans across the world for support. Today, we received word that Rush will, indeed, be honored with their own Star on the famous stretch of Hollywood real estate.

According to this AP News release, Rush will receive their star next year along with 25 other celebrities including (gasp) The Village People and Tinkerbell.

No word yet from the band on having this honor bestowed on them, but they were in support of the initiative to begin with so I can only guess that they are thrilled with the results. We'll have more news including the date of the ceremony and who, if any, of the band members will attend as it becomes available.

Pat yourself on the back for this one, fellow Rush fans. We can make a difference. Thanks to Ed from RushIsABand.Com for the head's up on this exciting news.
||
---
June 16th, 2008
Rush Break After Boston Show
Rush have embarked on their final extended break of the 2008 Snakes & Arrows Live tour after playing the Tweeter Center in Boston, MA last night. The band will resume the tour on June 25th by returning to Colorado to play the rescheduled date at the Red Rocks Amphitheatre. After the Colorado make-up date, Rush will play three dates in Wisconsin, St. Louis and Cincinnati before finishing up the tour on the Eastern Seaboard of the U.S. (for the most part).

If history repeats itself, we should get another update from Neil Peart posted to his website within the next few days. We'll let you know once that update is online.

And speaking of Neil, IBM has provided air-drummers the world over the ability to channel Mr. Peart while driving down the highway. Check out the Drumming Car for more information.

What will they think of next? :-)
||
---
June 14th, 2008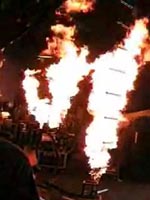 The Great Spider Cook-Off
Rush.Com has posted a new video in the Multimedia Section of the site called "The Great Spider Cook-Off". With all that could go wrong during a concert tour (weather, equipment malfunctions, NBA Playoff games) this is one problem that has to take the cake.

I don't want to spoil the surprise, so check out the video for yourself...just keep your drink covered unless you like crunchy bits of protein floating around in it. :-)

Oh, and hats off to the road crew for keeping the band spider-free.



||
---
June 12th, 2008
Rush Rolls Through the Mid-West
Rush has been progressing eastward over the past week, playing shows in Kansas City, Chicago and Detroit. Tonight, they return to their homeland to play a show in Montreal before heading to the Eastern US to perform in Philadelphia and Boston before taking their final 10-day break.

More favorable reviews of the recent shows have been posted as well as a preview article from The Phoenix (of Boston). That article delves into the stigma surrounding Progressive rock.

...the Canadian trio's rabid fan base and enduring legacy continue to frustrate those who'd like to pretend that '70s prog never existed. (And who but Rush would do something like follow up last year's Snakes & Arrows with this year's Snakes & Arrows Live?) Of course, Geddy thinks that the whole "prog is a four-letter word" stigma is all smoke and mirrors. "Look at a band like Radiohead: they are a big-themed band, and they're kind of the leader in the current prog-rock parade, in my opinion. They are probably loved by a lot of people who don't like 'prog rock,' because they have an image that makes them acceptable, a grooviness that supersedes their music. And I think that's part and parcel with acceptance of certain bands: if they have a groovy buzz, then it almost makes what they are doing musically acceptable by association. I think it's a lot about a time and a place, more than the actual music that they're playing."

Rush Survive 40 Years on Rock's Very Edge
Rush Rocks Out at the United Center
Concert Review: Rush at Starlight
Rush Rocks In Repeat Visit To Metro Area

Also keep in mind that the band's official site (www.rush.com) has been posting pictures from most of the dates they played thus far. You'll find them in the multimedia section under the Rush On The Road heading.
||
---
June 6th, 2008
Red Rocks and Indianapolis Shows Rescheduled
Here's the latest information directly from the band regarding the rescheduling of the Red Rocks (Colorado) show:

DENVER SHOW RESCHEDULED:
As previously announced, due to the severe weather conditions earlier this week, the sold out Rush Red Rocks performance previously scheduled for Thursday, June 5th was postponed. The rescheduled concert date is now confirmed for WEDNESDAY JUNE 25TH and all tickets purchased for the June 5th Denver show will be honored at the door. Fans unable to attend the rescheduled event may obtain a refund at point of purchase.

INDIANAPOLIS SHOW RESCHEDULED:
Due to scheduling changes, the RUSH Indianapolis performance previously scheduled for WEDNESDAY, JUNE 25 at Verizon Wireless Music Center, will now move to THURSDAY, JULY 24. All tickets purchased for the JUNE 25 Indianapolis date will be honored at the JULY 24 show. If you are unable to attend the rescheduled date, please contact your point of purchase directly regarding refund.

We'll have more news if any additional developments are announced.
||
---
June 5th, 2008
Red Rocks Show Postponed
Update: The band has just confirmed the postponement on Rush.Com. No word yet on the new date though it may occur later in June when the band was scheduled to take a 10-day break. More as it becomes available...

Tonight's show at the Red Rocks Amphitheatre in Denver, Colorado has been postponed due to "Severe Weather". This announcement comes from the Red Rocks Website as well as Live Nation. It has not been confirmed by the band at this point, but that announcement is likely to be made very soon.

A rescheduled date should be announced shortly. Fans should hold onto their tickets, which will be honored pending confirmation of the rescheduled date. More to come as it is announced.

Thanks to reader James for the head's up and RushIsABand.Com and Power Windows for the additional information.
||
---
June 5th, 2008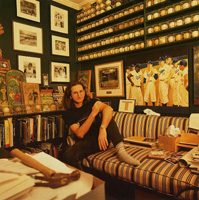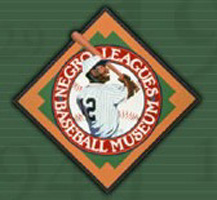 Geddy Lee Donates to the Negro Leagues Baseball Museum
As most Rush fans know, Geddy Lee is a tremendous fan of the game of Baseball. He's often been spotted in the stands at Blue Jays games as well as stadiums across the nation while the band is on tour. Now, Geddy's appreciation for the game has been taken to the next level. According to an article posted at KansasCity.Com, Geddy recently donated close to 200 baseballs to the Negro League Baseball Museum of Kansas City.

Close to 200 baseballs, all autographed by former Negro Leagues baseball players or backers, have been donated to the Negro Leagues Baseball Museum by a somewhat surprising fan ... Rush singer/bassist Geddy Lee.

It's among the largest single donations the museum has had, according to director of marketing Bob Kendrick. It also represents some history the museum didn't previously have.

The museum is still determining the best way to display these baseballs for all to appreciate. Well done, Geddy. Well done!
||
---
June 4th, 2008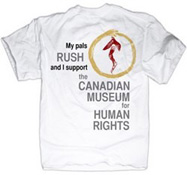 Rush News Bullets
- The Tour Continues: Rush just completed playing a couple of dates in Washington State, as well as a show in Boise, ID. Their next stop will be in the famed Red Rocks Amphitheatre in Denver, Colorado on the 5th. A couple of new reviews have been posted, including a relatively short but entertaining one from the wife (super cool one at that) of a fan:

Greatness, Thy Name is Neil Peart
Rush Defies Age with Vitality and Verve

- Now That's What I Call Classic Rock: Classic Rock is eternal and it is now! The 2008 Now Classic Rock features 20 of the best Classic cuts of the century. From Queen to Heart, from Boston to Kansas, from Kiss to Cheap Trick, the greats of rock bounce through this CD digging way back with 'Fire' from the Jimi Hendrix Experience to 'My Generation' with the Who. An album so valuable you'll need several copies for the future ones which will go missing and borrowed!

Rush's The Spirit of Radio (labeled as Spirit of the Radio on Amazon) is track #4 on this collection. You can purchase this collection via this LINK.

- Rush for Human Rights T-Shirt: As reported earlier, Rush recently donated $100,000 to the development of a Canadian Museum for Human Rights. Special T-shirts were made up and sold at the recent Canadian dates wherein the proceeds of those sales were donated to the cause. Fans can now purchases these t-shirts from the Rush Backstage Club where, once again, all proceeds will be donated to the cause.
||
---
June 1st, 2008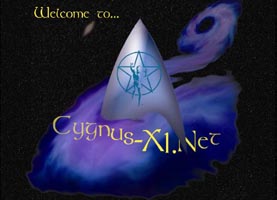 On to Year #5
Today marks the 4th anniversary of the Cygnus-X1.Net site. It's somewhat hard to believe at how quickly these past four years have gone by and how much the site has evolved over that period. It went from a small site which housed some pictures of my family and a mini-personal blog and grew into an enormous resource for Star Trek and Rush fans alike. So, here we are: 4 years, 1.5 million visitors and 7 million page views later and still going strong.

As many of you know, this past year was among the most difficult for the site as well. It suffered not one, but two massive attacks back in April which infected each and every page of the site with MalWare. Subsequently, many visitors to the site during that period were also attacked with the MalWare infection. I spent days restoring the site and plugging the hole which caused the security breach in the first place. During that time, I seriously considered shutting down the site permanently. The attack was that discouraging to me.

But through the kindness and encouragement of many visitors and fellow webmasters, I stayed the course, got the site up and running and now I'm happy that we're entering our 5th year of service. There's still some fall-out from the attack, most notably the lack of family pictures on the site. But I am working that issue and hope to have it resolved shortly.

In the mean time, I want to thank each and every one of you for your support over the past 4 years. I'm glad you've all found something worthwhile in this little corner of the internet. Thank you all and on to Year #5

-John
||
---
May 30th, 2008
Rush Wrap Up Canadian Leg of Tour
Rush played the GM Place in Vancouver, BC last night which marked the completion of the Western Canadian leg of the Snakes & Arrows Live World Tour. The band will return to Canada on June 12th to play the Bell Center in Montreal and July 9th for a Toronto show but aside from those quick stops up north, the remainder of the tour will be situated within the United States.

Over the next two weeks, the band will work their way from Washington State, across Idaho and Colorado before moving east towards Illinois and Michigan. After the Montreal show on the 12th of June, Rush will play in Philadelphia and Boston before taking a 10-day break.

The tour continues to be met with critical acclaim as witnessed in some of the following reviews:

Rush Still Close to the Heart - www.canada.com
Rush Not Clinging to the Past - The Columbian
Rush Returns to Rock Regina - www.canada.com
Concert review: Rush - www.canada.com

The Rush Not Clinging to the Past review includes some comments made by Alex about the new album and how producer Nick Raskulinecz helped to shape it and remind Rush of who - and what - they are.

...with "Snakes & Arrows," Lifeson feels the group hit a new peak. He credited producer Nick Raskulinecz with helping the group to stay in touch with its musical strengths.

"He pointed out to us that we have to be careful about the sorts of things we try to run away from," Lifeson said. "He said there are things about Rush that are so Rush-ian, you know, and you have to continue to incorporate them. They're what makes you special. It sort of opened our eyes to what our character is as a band. And that made things a lot more exciting."
||
---
May 28th, 2008
Rush Donates $100,000 to Canadian Museum
According to several articles which were just published, the members of Rush have just donated $100,000 to the campaign to build the Canadian Museum for Human Rights in the city of Winnipeg.

The members of Canadian rock band Rush have donated $100,000 from the sale of tickets to last weekend's Winnipeg concert to the Canadian Museum for Human Rights.

The three band mates -- Geddy Lee, Alex Lifeson and Neil Peart -- also announced today they will be selling museum T-shirts at all of the remaining Canadian stops on their Snakes and Arrows Live concert tour, and donating all of the proceeds from those sales to the museum's $105-million private sector fund-raising campaign.

"My band mates and I are proud to be associated with the creation of a Canadian Museum of Human Rights in Winnipeg," Lee said in a written statement.

"Canadians are uniquely positioned to be leaders in championing such causes, and we applaud the efforts of the Asper family in making this museum a reality. We hope that Canadians across the country will join us in lending their support."

Earlier this year, Rush donated $100,000 to the Katrina Relief Effort when they played in New Orleans. More information on this latest charitable effort by the band can be read HERE and HERE.
||
---
May 28th, 2008
Rush Documentary Delayed
Last year, I reported that Scot McFadyen and Sam Dunn, the creative minds behind award-winning documentary Metal: A Headbanger's Journey, were working on a documentary on Rush. (See: Headbanger Duo Feels Rush). Scot and Sam have been collecting material on the band, gathering rare footage and even enlisting the assistance of the fans. Originally, the documentary was expected to be released some time this year but now, according to a recent interview with the producers, the documentary probably won't be released until sometime in 2009.

... Well it's in the early stages yet. It's not a film that's going to be based around a particular tour like the [Iron] Maiden doc. It's going to be more of a history of the band and a chronicle or testament to their influence over the years. Because you guys know how influential Rush is on musicians and we just feel that nobody's ever really told their story. You know, it's funny - we've been listening to Rush for decades and I really don't feel like I know who they are still. They're quite private and I don't really have a sense of what makes them tick or the struggles that they've been through. So what we're aiming for is to try and pull that out and make it kind of a human story about how they've changed over the years - some of the struggles and experiences they've been through. And then - at the same time - show how influential they are. They're Canada's biggest rock band and they're one of the biggest rock bands in the world. So it's high time someone did something. ...

You can listen to the entire interview at this link.

We'll have more news on this documentary as it's made available. Many thanks to RushIsABand.Com for the interview extract.
||
---
May 27th, 2008
Rush Returns to Winnipeg and Regina
This past weekend marked the return of Rush to Canada where they played in cities they haven't visited in over 20 years. Fortunately, despite the dry-spell of Rush concerts in Winnipeg (Manitoba) and Regina (Saskatchewan), the band was met with appreciative fans - and critics alike.

It took Rush 30 years to return to Regina but it certainly was worth the wait.

Geddy Lee, Neil Peart and Alex Lifeson made their first Queen City stop since 1978 on Sunday, bringing their Snakes & Arrows tour to the Brandt Centre, much to the delight of a sold-out crowd. Lee apologized for the absence, telling the crowd, "This was long overdue and we've got a gazillion songs, way too many songs, for you." - www.canada.com

Below are a few of the reviews that appeared from both of the shows:

What a Rush! - Rockers Finally Return to Winnipeg - Winnipeg Free Press
Fans Felt an Amazing Rush - www.canada.com
Can't Rush Perfection - Winnipeg Sun
Fans Forgive Rush's Long Absence - Whats On Winnipeg
||
---
May 21st, 2008
Rush Resumes Tour in Moline, IL
Rush resumed the Snakes & Arrows LIVE tour last night at the iWireless Center in Moline, IL and, by all accounts, the show was electric. Unfortunately, the set list remains unchanged and, according to some reports, no mention was made of John Rutsey's passing.

A couple of favorable reviews of last night's show have been posted:

In Rush Crafts Top-Notch Show at iWireless, the reviewer seemed to be utterly impressed with the show and the band:

Tuesday's Rush concert at the i wireless Center with roughly 5,500 fans was my first experience seeing the Canadian trio.

Shame on me. Rush is one of the best bands I've seen, giving off more energy than bands with twice the membership (and more than half their age). I'm not going to go as far as to say it was the best show that I've seen, but those guys are probably the most talented rock musicians to grace a Q-C stage.

It's simply master craftsmanship. Guitarist Alex Lifeson is extremely gifted. He has to be to stay out in front of a rhythm section with Geddy Lee on bass and arguably the best rock drummer ever, Neil Peart.

Similar comments were made in Rock Concert Fans Get Their Rush which was posted in the Quad City Times.

Rush now moves on to St. Paul before performing a number of dates back in Canada.
||
---
May 19th, 2008
Rush Set to Resume Tour - But Will the Set List Change?
After a well deserved 9-day rest, Rush is set to resume the 2008 leg of the Snakes & Arrows LIVE tour in Moline, IL at the iWireless Center tomorrow night (May 20th). There's been speculation that the band would shake up the set list but a recent article/interview with Alex Lifeson would suggest otherwise:

Does the band check September's set list to avoid too much repetition? Heck, no.

"Once we've established what the set is for the tour, it stays that way," Rush guitarist Alex Lifeson said recently during tour rehearsals in Puerto Rico.

The article, titled Rush Redux which appeared in the Minneapolis/St. Paul Star Tribune also touched upon some recent interest in Rush from none other than Rolling Stone Magazine.

Perceptions of rock's most enduring cult band, however, may be changing. Apparently, Rolling Stone magazine has taken an unexpected interest in Rush recently, dispatching a reporter to spend a whopping four days with the trio in Canada.

"They've never been much in the way of fans of ours -- in fact, totally the opposite of that for the longest time," Lifeson said. "There's been quite a bit of friction between them and us. It was odd to us to get this request to do this big interview with them. I've yet to see how it turns out. If they want to do a cover story on Rush, then something's changing somewhere."
Echoing what others have said regarding this interest in Rush from RS magazine: I'll believe it when I see (read) it. ||
---
May 16th, 2008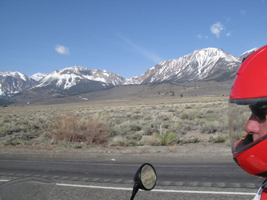 Neil Peart Update: News, Weather & Sports May 2008
Neil Peart has updated his website with another addition in his News, Weather & Sports section. This time around, in an entry he titles South by Southwest, Neil discusses the 7,000 mile motorcycle journey he has undertaken thus far in the 2008 leg of the Snakes & Arrows Tour:

From San Juan, Puerto Rico, to Los Angeles, California, April and early May carried me through seventeen shows and more than 7,000 miles of motorcycling. That journey quite literally stretched from the farthest Southeast to the farthest Southwest of the United States...

Neil also touches upon his and his bandmates performance thus far in the tour:

I have to say that I think the band is playing at its absolute peak. (And I guess that's not bragging-I'm only talking about our peak, not anybody else's!)

But each show takes so much out of us that we live in a world of hurt, especially towards the end of a long run like this one. But-it's a good hurt. It is well earned, and well rewarded. (Some of the pain comes from those 7,000 miles in the saddle, too.)

Finally, Neil has added a bunch of "Fun Facts" to his write-up many of which highlight his sense of humor:

Fun Fact: the fuel bill for our tour buses alone these days is a whopping $6500 per week.

Fun Fact: The drumming-induced calluses on my fingers sometimes split open, which lets the sweat into the tender flesh beneath. That causes a kind of nerves-on-edge torture, but I can't use a bandage, because I need the sensitivity in that "cradle" of the stick. In desperation, I tried filling the split with a drop of Krazy Glue. It really works!

Fun Fact: Ghost Rider still outsells my other books by more than double, despite its dark mood. As they used to say, go figure.

I knew drumming had to be painful for Neil, but his "Krazy Glue" fun-fact puts that into a new perspective! You can read the entire article on Neil's website via this link.
||
---
May 15th, 2008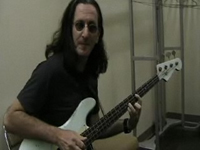 New Geddy Lee Interview Video on Rush.Com
The Multimedia section of Rush.Com now contains a short interview video with Geddy Lee. The video was shot prior to the Austin, TX show back on April 23rd. In it, Geddy discusses his warm-up routine prior to any show and how he makes "non-sensical noise" on his bass. He also discusses how Alex prefers to warm up on an acoustic guitar which gives him "more of a work-out".

Geddy then discusses how the band is enjoying the tour thus far, how they're spending some of their time between shows (golf and beer in Austin for example) and how taken he was with the city of San Juan, PR where the band opened up the 2008 leg of the S&A tour.

Thanks to GeddyWannaBe and MarkO for the heads up on the video.
||
---
May 13th, 2008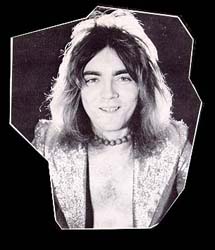 Rush's Founding Drummer John Rutsey Passes Away at Age 55
Update: Geddy & Alex have commented on John's passing on the Rush.Com site. Here's what they had to say:

Our memories of the early years of Rush when John was in the band are very fond to us. Those years spent in our teens dreaming of one day doing what we continue to do decades later are special. Although our paths diverged many years ago, we smile today, thinking back on those exciting times and remembering John's wonderful sense of humour and impeccable timing. He will be deeply missed by all he touched.

Alex & Geddy

Update: Reports now indicate that John passed away peacefully in his sleep from an apparent heart-attack which was brought on due to the complications of diabetes. RIP John.

Some very sad news to report this morning. This past Sunday, one of Rush's founding members and original drummer John Rutsey passed away at the age of 55 according to Rush management company Anthem Entertainment.

Rutsey was the band's drummer from the summer of 1968 through July 1974. Rutsey played on the "lost" Rush singles "Not Fade Away" and "You Can't Fight It" as well as the band's debut, self-titled album. Soon after the release of "Rush", Rutsey quit the band, citing creative differences and health concerns related to his diabetes that may have posed potential problems with extended tours.

In a 1989 Rockline interview, Alex Lifeson remarked, "John's still around. I see John quite often. He gave up playing shortly after he left the band and went into bodybuilding. He competed on an amateur level for a while, doing that for a few years, and has sort of been in and out of that, but he still works out, and I work out with him a few times a week at a local gym - at a Gold's, here in Toronto." In a recent interview on the VH1 Classic show "Hangin' With," Alex revealed that he had quit seeing John around 1990.

As of now, there has been no official statement released citing the cause of death, nor any plans announced for a memorial service. We'll have more news on John's passing as it becomes available.
||
---
May 12th, 2008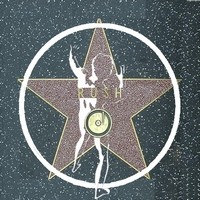 Rush Star in the Hollywood Walk of Fame Project
Ed over at RushIsABand.Com just posted some interesting news about a project to get Rush a star on the Hollywood Walk of Fame. Here's what Ed had to say about the project:

I wanted to take a few moments to alert everyone to a campaign that's currently underway to get Rush a star on the Hollywood Walk of Fame. If you are a Rush fan, it's very likely you have heard the name Donna Halper. Donna is credited with discovering Rush while working at WMMS-FM in my hometown of Cleveland back in 1974. She was also pivotal in getting them signed to a record contract, and they dedicated their first two albums to her. Donna along with Rush fans extraordinaire Keith and Kevin Purdy are spearheading this project and have already received the blessing of the band and their management. They could also use some help from us - the fans. Since the nominations are reviewed in June each year, they are soliciting testimonials from Rush fans across the world about how the band and their music has played a positive and meaningful role in their lives. There is no format per se - emails, letters, etc. are fine. They simply need to be well-written and come from the heart. If possible, please send your testimonials to kdpurdy@hotmail.com by Friday, May 23rd so they can be packaged up and sent to the Hollywood Walk of Fame Committee.

As part of the nomination effort, an account will be set up at some point to collect the $25,000 needed to fund the Hollywood Walk of Fame star. The money is not due until 30 days prior to an eventual induction ceremony, the date of which would be the band's choosing if (when hopefully) they are chosen. That date realistically would be no sooner than mid-year 2009. They hope to have the account set up later this summer and will keep everyone posted.

Donna, Keith and Kevin want to thank everyone in advance for their assistance in this effort. The image above of the Hollywood Walk of Fame Rush Starman is courtesy (of RIAB) reader Matt R.

This is a great cause and one that I hope you all take a moment to participate in. Remember, send your testimonials to kdpurdy@hotmail.com on or before Friday May 23rd.
||
---
May 12th, 2008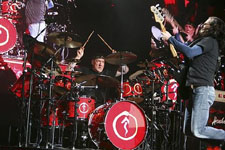 Rush Close Out First Leg of the Snakes & Arrows LIVE Tour
Rush played the Verizon Wireless Amphitheatre in Irvine, California last night thus closing out the first leg of their 2008 Snakes & Arrows LIVE Tour. The band will now break for a little more than a week before resuming the tour on the 20th in Moline, IL at the iWireless Center.

The tour has been very well received - and very well reviewed - thus far. Case in point: Mark Ziemke, the editor of the online music periodical Ground Control Magazine sent me a link to that publication's review of the Concord, CA show at the Sleep Train Pavilion.

I'll be the first to admit that I had always kind of taken Rush for granted. When a band has been around over 35 years, it's easy to say, "Oh, Rush will be touring again, I'll catch them next time." Well, after saying that to myself year after year, I finally went and saw Rush live and from the opening power chords of "Limelight," I realized that I had been missing something truly spectacular all these years.

You can read the entire review via this link. Also included with the review are a number of great photos from the concert. Thanks again to Mark for passing me the link for the review and pictures.

Another favorable review called Rush Makes Time Stand Still at Mandalay Bay was just published in the Las Vegas Sun for the show that took place at the Mandalay Bay Events Center.
||
---
May 10th, 2008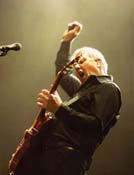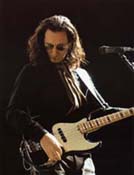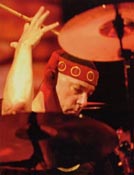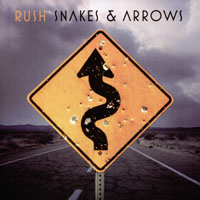 Snakes & Arrows Live Tour Book
As reported earlier, Rush made some changes to the Snakes & Arrows tour book from last year's version. Aside from changing the front and back cover images, they added 16 pages of additional photos that were taken during the European Leg of their tour last year by Ross Halfin.

Over 70 new photos in all captured the excitement of last year's tour and are a very welcomed addition to an already spectacular tour book. Best of all, the band kept the price of the new tour book constant at $20. Trust me, this tour book would be a bargain at 3 times that price.

For those of you who can't wait to get your own copy of the tour book, you can now read - and view - all of the contents right here at Cygnus-X1.Net

Click HERE to read the contents of the tour book (which hasn't changed much from last year's version)
Click HERE to view all of the images.

Enjoy!
||
---
May 9th, 2008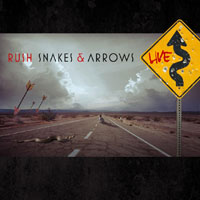 Snakes & Arrows Live Charting News: Week 3
Snakes & Arrows Live, which debuted in the Billboard Top 200 Albums chart at position #18 has now dropped down 68 spots to position #178 in its third week of charting. That's not as dramatic a drop as the album experienced in week #2 where it landed at position #110; a change of 92 spots. This data, which isn't official yet, was derived the latest SoundScan numbers which were posted at this site.

Unless sales pick up significantly, the album isn't expected to land in the Top 200 during its 4th week. So, if you haven't already, purchase your copy today!
||
---
May 9th, 2008
Rush in L.A.
Rush just finished playing two nights in the Nokia Theater in Los Angeles and are now headed to Las Vegas to play the Mandalay Bay Events center. A very positive and well-written article called Rush Still Fierce in a Smaller Setting appeared in the OC Register which discussed the first of the two L.A. shows.

You might feel the energy a little differently in a place like (Nokia), but you're sort of locked into things," [Lifeson] says. "And the stage is the stage - provided it's the same size, it really doesn't matter if you're in a 2,000-seat hall or a 20,000-seat amphitheater, generally speaking. You can't see very far out into the house, anyway.

Ross Halfin, who photographed the band while they toured Europe last year, was on-hand at one of the L.A. shows. He wrote about the experience in the May 6th posting of his blog. It's an interesting read to say the least.

And speaking of Mr. Halfin, the 16 additional pages of the Snakes & Arrows Live tour book which include Ross' European pictures of the band will be online here at Cygnus-X1 soon. I received my copy of the latest tour book and the new pictures are spectacular. If you're attending a future show, trust me, the tour book is well worth the $20 price tag. For those of you who haven't seen the original S&A tour book, click HERE.
||
---
May 5th, 2008
Rush News Bullets
A quick summary of the Rush News highlights from the past week:

- Snakes & Arrows Live Charting News: Week #2: After entering the Billboard Charts at position #18, Snakes & Arrows Live, Rush's 7th Live album, fell dramatically in week #2 to position #110 on the Billboard charts and position #59 on the Canadian charts (down from position #8 in its debut week).

- Rush on Rockline - Interview Now Online: As previously reported, Rush appeared on the nationally syndicated radio show Rockline last Wednesday. Rockline's website has posted the entire interview / Q&A with the band online. You can listen to the 5-part interview at this link.

- Rush in LA and beyond: Rush will be playing two dates in Los Angeles at the Nokia Theatre over the next couple of days. There's a preview article about Rush hitting L.A. available from The Press Enterprise - see Rush Highlights New Material. There's also a spiritually-themed look at Rush that came out of Sunday's Concord, CA called The Rock of Ages. Finally, I inadvertently forgot to post this review of the Jacksonville, FL show called Rush Still Rocks Hard, Has Fun which was passed to me from reader John Kelly. Thanks John!

After the two L.A. shows, Rush will play Las Vegas and Irvine, CA before taking a well-deserved 9-day break before resuming the tour in Moline, IL. To date, the setlist has remained constant since the opening night show in Puerto Rico but rumor has it that a change or two will appear after the break.
||
---
May 4th, 2008
The Great RUSH Fan Challenge
Reader Stephen (aka ReGorLaTroy) recently contacted me about a charity-related challenge for Rush fans that he is organizing. Here are the details:

THE GREAT RUSH FAN CHALLENGE

Greetings to all of my fellow RUSH fans out there. As most of you know by now, on 17 April 08, Alex, Geddy and Neil donated $100,000 to further help the people affected by Hurricane Katrina in the New Orleans region. Please check this link for the official press release.

I was so impressed and moved by what our favourite band's "random act of kindness," and thought, "Wouldn't be great if we RUSH Fans could follow their example and do something likewise"?

Enter, "The Great RUSH Fan Challenge."

My challenge is simply this, I want to encourage a minimum of 1000 RUSH fans to donate $10.00 each to The New Orleans Area Habitat For Humanity. No calculator needed here, that would be $10,000 donated to this most worthy of causes. To do so, check out the New Orleans Area Habitat For Humanity's website and follow directions to donate.

http://www.habitat-nola.org/index.php

To kick this challenge off, my wife and I have started the challenge by donating $100. So, what do you say Net Boys and Net Girls, you up for the challenge and ready to follow RUSH's "random act of kindness"?

~Peace and Grace, ReGorLaTroy

A great idea for a great cause. Hope everyone takes up this challenge.
||
---
April 27th, 2008

Rush Rocks the South
Over the past week, Rush has been playing dates within the deep south of the United States, hitting such cities as New Orleans, Houston, Austin, Dallas and Oklahoma City. As previously reported, the New Orleans and Houston show were flip-flopped due to an NBA playoff game conflict. Because of the inconvenience to the Houston fans, Rush handed out 4,000 free tourbooks.

Along the way, a number of very positive - and outright hilarious - reviews of the concerts have been published. Here are but a few, with a special nod to the New Orleans review which I promptly sent over to my wife.

Diary of a Rush Concert - New Orleans
Concert Review: Rush - Dallas
Natural Science - Austin
Rush Presents Rousing Show at Ford Center - Oklahoma City

To date, the setlist has been exactly the same as the one performed in Puerto Rico which opened up the 2008 Leg of the Snakes & Arrows tour. Over the next two weeks, Rush will play along New Mexico, Arizona, Nevada and California before returning to Canada and making their way east.
||
---
April 26th, 2008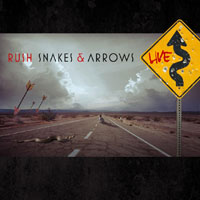 Snakes & Arrows Live Debuts at #18
According to a recent article from Billboard Magazine, Rush's 7th Live Album Snakes & Arrows Live broke in the Billboard Top 200 charts at position #18 on 21,000 unit sales in the U.S. This marks the second-highest Billboard position a Rush live album has ever achieved (Exit...Stage Left peaked at #10.

The album did even better on the Canadian charts as it debuted at position #8 according to this article from the Toronto Sun.
||
---
April 21st, 2008
Attack on Cygnus-X1.Net
Greetings everyone. I wanted to take a moment out to inform you of a situation which arose last week. On or about April 13th, this site was viciously attacked with MalWare. Every HTML and PHP page on Cygnus-X1.Net was infected. After the infection occurred, many visitors to the site were also infected with this MalWare. Shortly thereafter, Google blacklisted Cygnus-X1.Net which effectively cut off over half of the visitors to the site. Over the next day, I feverishly worked to restore the site, cleaning every page and file of the infection - no small task I assure you. I then spent time identifying how this attack occurred in the first place to insure it wouldn't happen again. As it turns out, a security flaw in my installation of Coppermine Photo Gallery allowed the attackers to perform this act. I updated my copy of Coppermine to the latest version available and, shortly thereafter, the site was attacked again, albeit not as successfully as the first time. That attack was also permitted by continued security flaws in Coppermine which has now led me to remove that script altogether.

I want to apologize to any visitors who were impacted by this attack. It pained me to think that some of you may have contracted a virus or trojan as a direct result of browsing my site. Because of that, I seriously considered throwing in the towel and taking down the site permanently. I would rather throw away 4 years of work then provide an outlet for infecting other computers. Fortunately, with the assistance of my service provider, the help of Geek Squad, and the support of many visitors, most notably David Bradley, I've decided to keep Cygnus-X1.Net going. The site is absolutely clean of any viruses, trojans and/or MalWares and I will no longer install any scripts that may allow for such an attack in the future.

Again, my sincerest apologies to all of you who were impacted by this unfortunate event. Look for updates, news and other additions to the site to resume immediately.

Thanks for your support, everyone.

-John
||
---
April 17th, 2008
Rush Concert in New Orleans Moved to April 20th
As reported early, due to a scheduling conflict in connection with the NBA playoffs, the Rush Concert in New Orleans which was originally scheduled for Saturday, April 19th has been moved to Sunday, April 20th. Rush will now be playing Houston on Saturday, April 19th. All tickets from both shows will be honored on the new dates.
||
---
April 16th, 2008

Geddy Lee Interviews, Concert Reviews and News
With the second leg of the Snakes & Arrows tour now well underway, a series of reviews and interviews have begun to pop up. But before we get to those, it should be noted for those fans attending the New Orleans show later this week that the concert may get bumped in favor of a Hornets playoff game. Read more about this situation at this link.

"We'll find out at midnight Wednesday, when the regular NBA season ends," said arena spokesman Bill Curl. "We'll make an announcement Thursday morning."

When concert promoter Live Nation booked Rush at the New Orleans Arena, they were aware of this potential April 19 conflict, Curl said. "The first option on that date was always a playoff game for the Hornets," Curl said. "The NBA is aware of our situation, but they have first call on the date if they want it. Rush would have to move."

More than 10,000 tickets have been sold for the Rush show, Curl said. He was unsure when the concert might be rescheduled if it moves. The band is slated to perform in Houston on Sunday, April 20, then in Austin on Wednesday, April 23.

A recent interview with Geddy Lee appeared in the Toronto Sun which was titled Lee Still Gets a Rush - After All These Years Lead Singer Gets Butterflies When Performing. In it, Geddy hints at some interesting new Rush projects:

Rush have a few things in the planning stages, including a new studio album they see somewhere on the horizon. A possible Feedback II covers album of '50s and '60s rock songs is also something Lee doesn't close the door on.

"It would be fun," he says. "I think my manager goes to sleep having dreams that we'll do that. It was really a lot of fun to do and pretty easy. You never know, maybe when we're on the verge of our 50th anniversary."

A Rush documentary is also in the works, but Lee is a bit miffed why anyone would want to film the trio.

"A filmmaker thinks that we're interesting," he says. "We're doing our best to disappoint."

Finally, here's a link to a review of the recent Orlando Concert (Rush Does It Big at Amway Arena) plus a couple of more interview/articles centering around Geddy Lee from Canada's National Post

Rush Bring Brainier Brand of Rock Back on the Road -- From the Cutting Room Floor: Geddy Lee Pines for Halifax
||
---
April 15th, 2008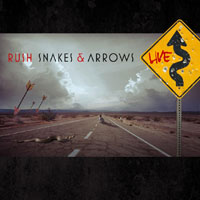 Snakes & Arrows Live Released Today
Rush's seventh live album, Snakes & Arrows Live was officially released today. The 2-disc, 27-track set was recorded live on October 16 and 17, 2007 at the Ahoy Arena in Rotterdam, Holland.

An early and fairly favorable review of the album is available at this LINK.

Additional album information/liner notes can be viewed at this link while all of the images from the CD-set are available at this link.

If you haven't ordered your copy yet, what ARE you waiting for? Place your order today!
||
---
April 12th, 2008
Rush Rock Puerto Rico
Update (10:30pm): Rush.Com has just posted a number of pictures from the San Juan show. Included are some behind-the-scenes images during rehearsal as well as shots from the concert itself. All of the images are located in the Multimedia section of the band's site under the "Rush on the Road" heading. Many thanks to reader Tom T. for the head's up.

Update (12:00pm): I neglected to mention that prior to the Puerto Rico show, Rush held a Press Conference, excerpts of which are available at YouTube. In addition, a bootleg video of the opening video sequence and first song from the Puerto Rico show is also available at YouTube via this LINK.

Last night marked the kick-off of the 2008 Leg of the Snakes & Arrows World tour which is in support of the band's new double-live CD "Snakes & Arrows Live". Last night's show was the first time Rush ever played in Puerto Rico so the fans were understandably pumped for the show. For those who can't wait to hear the setlist, it has finally been confirmed and is now online in the Set List section of the site. As you'll see, there are some changes to the setlist from the 2007 leg.

Rush will be moving on to Florida and the southern United States over the next two weeks hitting such cities as New Orleans, Dallas, Albuquerque, and Phoenix. For a complete list of the tour dates, click HERE.

I'll been scanning the net for official reviews and images of the show, which will be posted here as I come across them. If anyone else comes across information on this, or any future show, please drop me a line. On to Ft. Lauderdale!
||
---
April 11th, 2008
Inside Rush: Snakes & Arrows Live Radio Special Now Online
The radio special Inside Rush: Snakes & Arrows Live, which begins broadcasting across the country today can also be heard online. With thanks to reader JPO, I've been provided links to each of the 4 segments of the show.

Inside Snakes & Arrows Live - Segment 1

Inside Snakes & Arrows Live - Segment 2

Inside Snakes & Arrows Live - Segment 3

Inside Snakes & Arrows Live - Segment 4

Each file (Mp3) is rather large so make sure you have a decent connection speed before attempting to download them. To view the cue sheet of the show, click HERE.
||
---
April 11th, 2008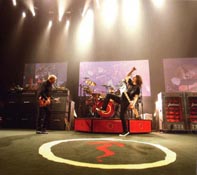 Snakes & Arrows Live Images Online
I received a preview copy of Snakes & Arrows Live and, as I've done with all previous albums, I've posted the liner notes, track lists and other data on the main Album page.

In addition to that, I've scanned all of the images of the double-CD set. Those can be viewed HERE.

I've also had a chance to listen to most of the album. The sound quality is crisp, the performance is pretty energetic, but the crowd is a bit subdued from time to time. Still, another excellent live addition to the Rush catalogue. Remember, Snakes & Arrows live is released next Tuesday, April 15th. You can pre-order your copy today via Amazon.Com.
||
---
April 10th, 2008

Set Lists and Radio Interviews and Commercials, Oh My!
We're now a day away from the launch of the 2008 leg of the Snakes & Arrows tour in Puerto Rico and the boys have been busy rehearsing the new setlist (Spoiler Alert) as well as conducting several radio interviews.

Regarding the setlist, it has been revised significantly from my last "preview". To view what may very well be the actual setlist, click HERE. Thanks to RushIsABand.Com for the sneak peak.

There are several radio interview specials online which can be accessed via the following links:

Alex Lifeson on Denver's 103.5 The Fox - April 8th
Alex Lifeson on San Jose's 107.7 The Bone - April 8th
Alex Lifeson on Albuquerque's 94 The Rock - April 8th
Alex Lifeson on Houston's 93.7 The Arrow - April 8th

Thanks to Power Windows for the links.

Also keep in mind that the Inside Rush: Snakes & Arrows Live Radio Special will be airing between April 11th and the 15th.

"FMQB Productions will release a one-hour radio special titled Inside Rush: Snakes & Arrows Live featuring an interview with RUSH bassist/vocalist Geddy Lee and guitarist Alex Lifeson. It is due to air on select stations between April 11 and April 15. Hosted by Lou Brutus, Inside Rush: Snakes & Arrows Live will also feature the music of RUSH in concert from the upcoming Snakes & Arrows Live release. Included in the program are the RUSH classics 'Tom Sawyer', 'Limelight', 'Subdivisions', 'Witch Hunt' and 'A Passage To Bangkok', as well as the newest RUSH creations 'Far Cry' and 'Workin' Them Angels'.

To view the cue sheet for the radio special, click HERE. Thanks to Firefighter Sal for the Cue Sheet.

Finally, check out this commercial for the Puerto Rico show. Pretty sweet!


||
---
April 8th, 2008
Rush News Bullets
We're now mere days away from the launch of the 2008 leg of the Snakes & Arrows tour in Puerto Rico. The official set list will be revealed here during the night of the first show, though rumors and interviews have hinted at some possible surprises. We'll know soon enough. In the mean time, here are some additional worthy news stories.

- The Masters Arrive: An article on the arrival of Rush in Puerto Rick was posted on El Nuevo Dia earlier this week. It hints at some of the setlist information provide by Alex. A translated version of the article (it appears in Spanish) can be viewed HERE.

- Geddy Lee to Appear on a Children's Album: Yes, you read that correctly. Geddy Lee, along with other celebrities, will be making a guest appearance on the new Bare Naked Ladies Children Album called Snack Time. The 24-track album is set for release on May 6th. For more information on the album, click HERE. Thanks to Power Windows for the news.

- Preview Clips of Snakes & Arrows Live Now Online: Amazon.Com now has preview clips from each track of Snakes & Arrows Live. The Live Double-CD is still scheduled for release next Tuesday, April 15th.

- Neil Peart: The Video Game: Here's an interesting bit of news. David Fillion of 2008 DXF Games has written a PC-based game called Neil Peart- Mission: The Camera Eye.



New Year's Eve, 2111. The members of RUSH have defied natural science and through some milk of paradise and honeydew have willed themselves to live upwards of 160 years old, in anticipation of the year that their stellar "2112" album was named for. Everyone expects them to play 2112 in its entirety for Dick Clark's Rockin' Eve, but virtuoso drummer Neil Peart has a different plan...

You can download the game for free via this LINK.
||
---
April 3rd, 2008
Pictures of Rush and the Foo Fighters Now Online
Update: Rush.Com recently posted a collection of pictures that were taken before, during and after Geddy & Alex's surprise visit at the Foo Fighter's Concert in Toronto back on March 22nd.

As reported earlier, Geddy & Alex played "YYZ" along with Foo's drummer Taylor Hawkins.

The images posted at Rush.Com are available in the Gallery section of the site.

Many thanks to GeddyWannaBe and RayM for sharing the news.


||
---
April 2nd, 2008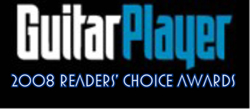 Rush and Alex Lifeson among the 2008 Guitar Player Readers' Choice Awards
Guitar Player Magazine has just released a web-only preview of their 2008 Readers' Choice Awards. Rush and Alex Lifeson took the honors in 3 of the nearly 3 dozen categories.

Best Article in 2007
Different Strings - Alex Lifeson - Click here to read.

Best Rock Guitarist
Alex Lifeson

2007's Most Ferociously Brilliant Guitar Album
Rush: Snakes & Arrows


Click HERE for a complete list of categories and winners.
||
---
April 1st, 2008
Alex Lifeson Interview with Billboard Magazine
The interview is titled Rush Promises Surprises On Summer Tour and from the looks of it, I'd say they are about to deliver. Billboard magazine recently sat down with Alex Lifeson to discuss the 2008 leg of the Snakes & Arrows Tour, the new live CD and DVD as well as the next studio album.

"...we thought we should maybe revisit some older songs we're not playing currently or haven't been in the last little while. So we changed out a few songs in the set. We're gonna keep it loose and maybe kind of bounce back and forth."

Lifeson says the group frequently gets fan requests for specific material. "We see 'Camera Eye' come up quite often, 'Jacob's Ladder' and some of the longer songs like that from our mid-period," he says.

Alex goes on to indicate that the new DVD, which was shot in HD, should be out in the late summer or early fall. And as for a new studio album, Alex reveals:

"I'm guessing that we're probably going to take a little bit of the break at the end of this tour," says Lifeson, who's been updating his Web site with a number of new features he hopes to roll out soon. "I don't see us really doing much in the way of any new material probably until the spring of next year, and then we'll see where we go.

Some pretty exciting news - and on April Fool's no less (but worry not - this isn't a joke).
||
---
April 1st, 2008

Snakes & Arrows Set List News
With under two weeks to go before the launch of the Snakes & Arrows World Tour - 2008, set list rumors have begun to pick up steam. Rush has been in rehearsals over the past couple of weeks in an undisclosed location in Toronto. They are expected to head to Puerto Rico within the next couple of days where they will spend upwards of a week preparing - and relaxing - before opening up the tour at the Coliseo de Puerto Rico in San Juan - the first time the band has played in Puerto Rico.

Based on some inside sources, speculation and first-hand accounts of the rehearsals, I've posted some insight into potential set list songs. So as not to spoil the fun for those who prefer to be surprised, I've posted the partial set list at this location.

Once the tour does launch, I'll post the verified and complete set list in the Tour Section of the site. Enjoy!
||
---
- Cygnus-X1.Net Rush News Archives -

|January-March 2011 Rush News Archive|
|October-December 2010 Rush News Archive|
|July-September 2010 Rush News Archive|
|April-June 2010 Rush News Archive|
|January-March 2010 Rush News Archive|
|October-December 2009 Rush News Archive|
|July-September 2009 Rush News Archive|
|April-June 2009 Rush News Archive|
|January-March 2009 Rush News Archive|
|October-December 2008 Rush News Archive|
|July-September 2008 Rush News Archive|
|April-June 2008 Rush News Archive|
|January-March 2008 Rush News Archive|
|September-December 2007 Rush News Archive|
|June-August 2007 Rush News Archive|
|April-May 2007 Rush News Archive|
|January-March 2007 Rush News Archive|
|2006 Rush News Archive|
|2004-2005 Rush News Archive|
---