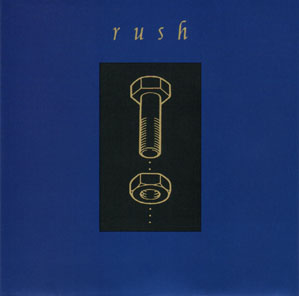 There are 11 active users currently online.
---
---
Counterparts
Album Review



All reviews are (c) Patuto Enterprises and originally appeared at Epinions.Com
---



Rush Sticks it out with Counterparts in a return to basics...



Pros: Back to basic, hard edge rock sound from Rush. Typical stellar lyrics and musical performances.

Cons: Don't be swayed by some negative reviews - this one's a winner.

The Bottom Line: Soundly in the 90's, Rush continues to exploit their talents and song-writing abilities to bring more fans into their camp...
---
How do you improve on your own success?

Re-invent yourself? Perhaps.

Explore new boundaries? Maybe.

Well, the answer for Rush was a simple return to basics, and it shows with their early 90's release of Counterparts - a collection of 11 tracks that has the Canadian Power trio looking back over their career as well as looking forward to their future. Hard and concise guitar riffs, powerful bass lines, heart-pounding percussions and extremely tight production and performance values - all of these mark each and every song within this radiant album release.

Perhaps inspired by the increasing popularity of Seattle-based grunge music at the time, perhaps inspired by a need to play strong, loud, and energetic tunes, Rush put out an album that could and would spread their continuing gospel of music to fans and non-fans alike.

And despite some early negative reviews by critics and fans, citing Counterparts as one of the band's worst efforts - ever, it only takes a listen or two to know that this simply isn't the case. Is it different than other Rush albums? Of course it is. EVERY Rush album is different - that's what keeps this band so fresh and alive.

In my somewhat impartial view, I've found Counterparts to be one of my favorite Rush albums of all time. And with good reason...

The 11 tracks on this album are:

1. Animate
The opening track immediately hits you with some excellent percussions followed by strong guitar & bass-line riffs. Rush gets into some interesting time changes immediately, as only they seem to be able to pull off, as the vocals cut in. Part ballad, with lyrics such as:

"My counterpart, my foolish heart
A man must learn to rule his tender part
A warming trend, a gentle friend
A man must build a fortress to defend "

and part hard-rock song, Animate nicely captures many different sides that make up solid Rush songs.

2. Stick It Out
Starting off a little slower and then building more and more powerful as it progresses, Stick It Out is a good match to Animate with its great lyrics crafted by Neil Peart, sonic vocals by Geddy Lee and time-bending guitar riffs by Alex Lifeson. The message behind this song is as it's title - stick it out, no matter what life throw's at you, no matter what lies you're forced to deal with, just stick it out...

"Each time we bathe our reactions
In artificial light
Each time we alter the focus
To make the wrong move seem right

You get so used to deception
You make yourself a nervous wreck
You get so used to surrender
Running back to cover your neck

Stick it out "


3. Cut to the Chase
Fantastic vocals, rising and plummeting time changes, and some catchy, jazzy tunes makes this one of the finest tracks on the album. Unlike any other Rush song, Cut to the Chase must be heard, and read, to be appreciated. A beautiful segue to the lyrics and message of Stick It Out.

"Young enough not to care too much
About the way things used to be
I'm young enough to remember the future
The past has no claim on me

I'm old enough not to care too much
About what you think of me
But I'm young enough to remember the future
And the way things ought to be "


4. Nobody's Hero
Time for a complete about-face as Rush puts on the brakes and sings a softer, more melodic and moving piece called Nobody's Hero. It's all about the lyrics here as Neil Peart explores the realm of AIDS, alternate life-styles and losing touch with those people who touch our lives. Powerful and thought-provoking stuff. More classic Rush at its finest.

5. Between Sun & Moon
I just love this track. Great guitar work, a very catchy and fun tune, with some odd, yet oddly inspiring lyrics, Between Sun & Moon isn't a track Rush wrote to become famous or garner a lot of air play (it didn't), it's a track they wrote to have fun with, explore new sounds and ultimately to see if music can be put against some odd lyrics. They succeeded - very much so. A great song.

"This is a fine place
Shining face to face
Those bonfire lights in the mirror of sky
The space between wonder and why "


6. Alien Shore
Akin to Red Tide from an early album, Neil Peart further explores the nature between man and woman in a love and sex-filled world. Slower paced, yet not ballad like, Alien Shore relaxes the music a little bit, but allows Geddy Lee's vocals to carry the song. With lyrics such as:

"You and I, we reject these narrow attitudes
We add to each other, like a coral reef
Building bridges on the ocean floor
Reaching for the alien shore "

it's hard not to successfully carry a song.

7. The Speed of Love
Rush comes out with another love song - Rush style. And they're getting pretty good at this. Again, not a ballad, but a solid sounding rock song, the lyrics are what capture the listener's attention and holds onto it. Beautifully produced and sung, The Speed of Love is a song that deserved far more recognition than it received.

"Love is born with solar flares
From two magnetic poles
It moves toward a higher plane
Where two halves make two wholes

Like a force of nature
Love shines in many forms
One night we are bathed in light
One day carried away in storms
At the speed of love
Nothing changes faster
Than the speed of love
My heart goes out to you "


8. Double Agent
Aptly named, Double Agent is more like a double song - a tale of two songs if you will. Time changes that fly all over the place, spoken lyrics intertwined with sung lyrics, Double Agent is a track that needs to be listened to several times to capture all of the nuances. Not the best track on the album, it does show the continuing versatility that Rush has.

9. Leave That Thing Alone
As a follow-up to their last instrumental called Where's My Thing? on the Roll The Bones, Rush comes out with only their fourth instrumental song throughout their entire collection of work. Another indulgent display of their inhuman musical abilities, Leave That Thing Alone is a great showcase of how rock music should sound - how rock music should be played. With heart, with fire, with passion...with drive.

10. Cold Fire
What happens when you take a country song and add a dash of Rush? Cold Fire. Of course, the lyrics are perhaps a little more educated than some typical country offerings (no flames please), but this track certainly feels like it could be sung by any number of country starts. The difference here is that Rush sings it - with power and precision, which made it the most radio-played track on the album. Another catchy tune about the pleasures and pains of a loving relationship, Cold Fire shows that Rush can put out a mainstream song and still remain true to their musical stylings.

11. Everyday Glory
The final track on this album offers some more interesting and thought-provoking lyrics behind some subdued yet intricate musical composition. Initially a depressing song about the struggles we all go through in life, the final segment energizes the song with a ray of hope that's instilled in all of us. Great music once again, and a great way to lyrically and musically end a collectively powerful album.

"If the future's looking dark
We're the ones who have to shine
If there's no one in control
We're the ones who draw the line

Though we live in trying times
We're the ones who have to try
Though we know that time has wings
We're the ones who have to fly "

11 tracks - separate, they work nicely as single pieces of music. But collectively, working together as seamless Counterparts they come together and shine as a whole. Perhaps that's the perfect definition of Rush - working together as counterparts to one another to craft incredible music.

Well done, boys. Well done.

Enjoy and, as always, thanks for reading.


---
|Back to Counterparts Album Info|
---
|Read More Reviews on Counterparts|
---