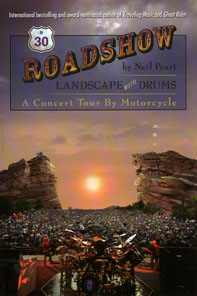 There are 5 active users currently online.
---
---
ROADSHOW
Landscape With Drums: A Concert Tour by Motorcycle
(Preview)

by Neil Peart

© 2006
---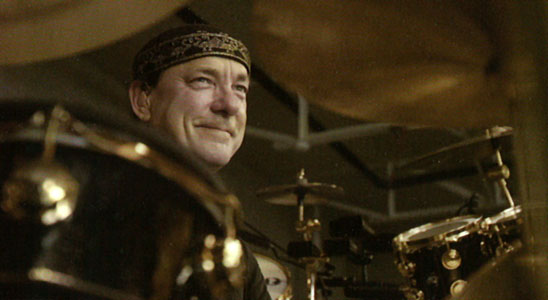 Click Any of the Following Images to Enlarge
---
Synopsis:

For thirty years, drummer, author, and songwriter Neil Peart had wanted to write a book about "the biggest jour­ney of all in my restless existence: the life of a touring musician." Finally, the right time, and the right tour ...

In the summer of 2004, after three decades, twenty gold albums, and thousands of performances spanning four continents, the band Rush embarked on a celebratory 30th Anniversary World Tour. The "R30" tour traveled to nine countries, where the band performed fifty-seven shows in front of more than half a million fans. Uniquely, Peart chose to do his between-show traveling by motorcycle, riding 21,000 miles of back roads and highways in North America and Europe - from Appalachian hamlets and Western deserts to Scottish castles and Alpine passes.

Roadshow illuminates the daunting rigors of a major international concert tour, as well as Peart's exploration of the scenic byways and country towns along the way. His evocative and entertaining prose carries the reader through every performance and every journey, sharing the bitter-­sweet reflections triggered by the endlessly unfolding landscape. Observations and reflections range from the poignantly, achingly personal to the wickedly irreverent.

Part behind-the-scenes memoir, part existential travelogue, Roadshow winds through nineteen countries on both sides of the Atlantic, in search of the perfect show, the perfect meal, the perfect road, and an elusive inner satisfaction that comes only with the recognition that the journey itself is the ultimate destination.

The inner workings of the tour, the people Peart works with and the people, he meets, the roads and stages and ever-changing scenery - all flow into an irresistible story.

---
Dedication:



To my band mates and brothers,
Alex and Geddy,
for thirty years of collaboration and laughter,
and to my loyal, entertaining,
and crashworthy riding partners,
Michael and Brutus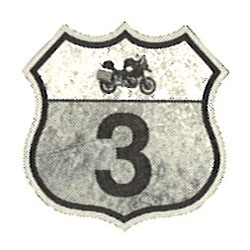 ---
Table of Contents
prologue: The Story So Far

Chapter 1: The Mother Road
Chapter 2: A Stage is All the World
Chapter 3: Midwest State of Mind
Chapter 4: Magic Shows and Golden Roads
Chapter 5: East Coast Spirit Quest
Chapter 6: Eurotrash Rides Again

epilogue: On With The Story
---

"The music business is a cruel and shallow money trench,
a long plastic hallway where thieves and pimps run free,
and good men die like dogs.
There's also a negative side."

Attributed to Hunter S. Thompson (1937-2005)

-=><=-

"Mommy, when I grow up I want to be a musician!"
"Now honey, you know you can't do both."

Anonymous

---
prologue: The Story So Far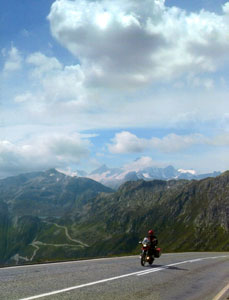 By 1976, I was twenty-four, and had been playing drums for eleven years. During the previous two years, I had actually been making a living at it (most of the time), touring and recording with my bandmates in Rush, Alex and Geddy. During that brief, frenetic time, we had played hun­dreds of concerts across the United States and Canada, and recorded three albums together. More or less by default, I had ended up writing nearly all of the lyrics, an unexpected sideline growing out of a youthful obsession with reading.

The band's first, self-titled album had been recorded just before I joined, and when it sold 125,000 copies in the United States, the record company pronounced it "a promising debut." When the next one, Fly By Night, sold 125,000 copies, it was "a solid follow-up." But when the third album, Caress of Steel, sold 125,000 copies, they called it "a dog."

We were urged to be "more commercial," write some "Singles." So, in our contrarian fashion, we recorded an ambitious and impassioned Side-long piece about a futuristic dystopia, along with a few other weird songs, and released our fourth album, 2112, early in 1976. It was consid­ered by the bean-counters to be our last chance, and without any promo­tion from them, it was something of a snowball's chance.

However, constant touring and word-of-mouth began to build our reputation. When 2112 surprised everyone (including us) and sold 500,000 copies in the United States, a Gold Record, and attained the same relative status in Canada (50,000 copies), we were free to choose our own directions. From then on, almost no one thought they had the right to tell us what to do, and we went our own way. Miraculously, our audience went that way, too.

With a little success, life began to grow bigger, even as it became so much busier. Emerging from the tunnel of my music-obsessed adoles­cence and teenage years, I was starting to think about "life beyond the cymbals," to use Bill Bruford's perfect phrase.

But at first it was hard to get much beyond the cymbals. Traveling most of the time, from arena to club to college gymnasium, crammed into a small camper-van (misnamed by its makers the "Funcraft") while each of us drove three-hour shifts through the night, it was hard enough just to stay entertained. In the old analog days, we had no video games, satel­lite TV or movies, no CDs, DVDs, or iPods. Usually there was only the radio on the dashboard, crackling out '70s pop hits and Bible-Belt evan­gelists. Even reading was difficult in the dark, bouncing van, a crowded dressing room, or a shared room at the Holiday Inn.

Our popularity increased slowly, more or less gradually, but still eventually brought strange changes in the way people around us behaved. One afternoon, before a show at a small arena in the Midwest around the spring of 1976, three or four of us from the band and crew were on a lawn outside the venue, throwing a frisbee around. Young long­haired males began gathering, just staring at us, apparently fascinated by our frisbee-playing. We exchanged looks, but kept throwing and catching. Then some of the watchers started yelling out our names, and calling oth­ers over, until there were dozens of people around us. That kind of appre­ciation was what we were out on the road working for, of course, but not so much for our frisbee-playing, and as the crowd grew bigger, the fun seemed to go out of the game.

Similarly, in those early days, I sometimes liked to walk from the hotel to the venue, exploring the streets of San Antonio or San Francisco, but suddenly (it seemed) the "reception committees" outside the stage door became too large, too clamorous. Again, naturally you want people to admire your work, but not so much your walking around. I was Simply not easy with that sort of attention; I felt embarrassed and uncomfortable.

Typically, that is the point in one's career when it is customary to lose your way, feel alienated, and start drinking too much, or taking a lot of drugs. Mostly that kind of behavior just made me throw up, so I hid out and read books. Devouring everything from the great novels to overviews of history and philosophy, I read in a fever of distraction and the drive of a high school dropout's pride-to make up for lost time and learn some­thing, preferably everything. Many of the old paperbacks in my library still have stick-on stage passes in their inside covers, from bands we opened for like Aerosmith, Kiss, Ted Nugent, Blue Oyster Cult-and most of my library still consists of paperbacks, carried around on various journeys.

As our modest success continued, we stepped up to larger modes of touring transportation, from a small RV (the infamous "Barth") to a series of Silver Eagle tour buses. Eventually, we even had our own rooms at the Holiday Inn. Along the way I tried various other pastimes that were portable, like a model-car-building workshop in a small road case, with a surgical array of miniature tools and an aerosol-driven airbrush. I would set it all up in my room on a day off in Jumer's Castle Lodge in Davenport, Iowa (or similar), and build intricately detailed model kits. I spent weeks on one replicating Alex's 1977 Jaguar XJS, white with red interior, with full engine plumbing, working suspension and steering, and even articulated seats that folded forward and slid on little rails.

Brief fads sparked and faded among band and crew, like roller-skat­ing around backstage corridors, racing radio-control cars on courses marked with gaffer tape, and even playing ice hockey in rented arenas after concerts. In the early '80s, I started carrying a bicycle with me on the tour bus, and that not only gave me a welcome outlet of freedom and independence, it made my world much bigger. I spent my days off roaming the country roads of South Carolina or Utah, and show days visiting art museums in Worcester, Massachusetts, Kansas City, or Seattle.

Over the years, my "mental map" of American cities was a changing network of not just hotels and arenas, but local hobby shops, book­stores, bicycle shops, art museums, and more recently, BMW motorcy­cle dealers.

During our Roll the Bones tour in 1992, I formed a backstage lounge act, the Murphtones, with one of our crew members, Skip. We would meet in a tuning room before the show and play jazz standards, Skip on guitar, and me with wire brushes on my little warm-up drums. On a later tour, Counterparts, in 1994, Skip and I published a semi-regular tour newsletter, The Vortex , lampooning touring life with humorous contribu­tions from crew members and drivers.

The title came from a conversation in my hotel room in Pensacola, Florida, during rehearsals before that tour. Sitting around after work with Alex and a couple of the crew guys, I mentioned that I was already start­ing to feel that on-the-road mentality, of the world closing in on the nar­row reality of performing, traveling, and just surviving.

Alex said, "I know what you mean. It's like a .. . vortex."

I nodded, "Yeah, it sucks you in."

Tour manager Liam said, "No-it just sucks."

When Skip and I put together the newsletter, that became our mast­head and our motto: The Vortex, "It Sucks."

Under that, it said, "Price: Being There."

For a couple of tours in the early '80s, Geddy and Alex and I studied French before every show, our office arranging with the local Berlitz school to have teachers sent to the arena.

During a couple of long tours with Primus in the early '90s, both bands would gather in the tuning room before the show and stage tumul­tuous jam sessions. Everybody played unfamiliar instruments, banged out incidental percussion on lockers and bicycle frames, and guitar players Alex and Ler brought in pawnshop accordions, violins, and flutes. It was not always terribly musical, but it was a lot of fun.

Back in 1976, though, I decided my on-the-road hobby was going to be writing prose. In the same way that loving music had made me want to play it, it seemed that because I loved to read, I wanted to write. In a pawnshop in Little Rock, I bought a clunky old portable typewriter, and on rare days off, huddled in a hotel room in Duluth or Dallas and tapped away at my first experiment: adapting the story from our most recent album, 2112, into narrative form. That ambition died peacefully in its sleep by about page fifty.

Typically, in the narrative arc of a would-be writer, an abandoned first novel is accompanied by attempts at short stories. That pawnshop typewriter made me think of its previous owners and what they might have written on it, and that suggested other pawnshop tales. I envisioned a chain of stories I was going to call "Pawnshop Guitar." But that didn't fire my imagination either.

So, I followed another well-worn trail and dug some skeletons out of the family closet. "Green Pastures" was a Thomas Hardy-like bucolic melodrama of rural atmospheres, repressed passions, and births out of wedlock. However, I was uncomfortable with the idea of trying to pub­lish that kind of story, because even though the main characters had passed on, there were others who were alive and would recognize them­selves, and be embarrassed or wounded. And what would my mother say?

So, the next thing you try is fictionalizing the adventures of your own youth, and for the next few years I worked on a series of stories about a character named Wesley Emerson (after my paternal grandfather, who died when I was a baby-I always liked his name). In a typical exercise of "write what you know," my Wes was a musician in a rock band touring the United States (though a singer, tellingly), and not surprisingly, his adven­tures were based on experiences I had known or heard about.

Wes flew with his bandmates in a chartered jet to watch the first launch of the space shuttle Columbia, and Wes and his friend from the band's road crew carried a passed-out stripper from his room back to hers (a story I only heard about, I hasten to clarify). In any case, that conceit also died of natural causes: lack of will, or "heart failure," you might say.

Recently I read an interview with a veteran photojournalist, witness to many battles and horrible atrocities, who said that as a young man, he had been certain that if he could just "get the right picture," it would change things. He would make people see how wrong war and genocide were, and they would stop.

I recognized the same secret ideal that had driven me as a lyricist: early on, I had truly believed that if I could just express things well enough - ­injustice, narrow-mindedness, destructive and thoughtless behavior-peo­ple would recognize their own folly, and change. Perhaps that naïveté is necessary to a youthful sense of mission; perhaps you have to believe that a song, a story, a painting, or a photograph can change the world.

But eventually you learn to moderate your goals. In 1987, I wrote the lyrics for a song called "Second Nature" which included the realiza­tion that even if I could not accept compromise, I would have to accept limitations. "I know perfect's not for real! I thought we might get closer/ But I'm ready to make a deal."

My prose-writing goals were finding their limitations as well, and around that same time, I tried writing about my first experience of "adventure travel," a bicycle trip through China. Although the result was unskilled and unfocused, right away I knew I had found my niche: travel writing. I wanted to try to describe the people and places of the world as I found them, rather than inventing imaginary ones.

It seemed that as I experienced landscapes, cultures, wildlife, and weather, and my own thoughts and feelings, I was always thinking, "How would I describe this in words?" Experimenting with both traveling and writing, I tried to find an authentic way of expressing myself, that elusive "voice," and worked through several experiments along those lines. Between tours and albums, I was traveling the world, often by bicycle, and trying to translate those journeys into narratives.

Many attempts later, from magazine-size stories to self-published books, and fully twenty years after buying that pawnshop typewriter, I began to publish a few books: The Masked Rider: Cycling in West Africa, in 1996, then Ghost Rider: Travels on the Healing Road, in 2002, and Traveling Music: The Soundtrack to My Life and Times, in 2004.

Still, there was one travel story that continued to elude me, the one that represented the biggest journey of all in my restless existence: the life of a touring musician. I had tried to capture that paradigm from the beginning with the Wes Emerson stories, and time after time since then, even in songs like "Limelight," but I had never been satisfied. I kept thinking that if I could just make people see what it was really like, they would understand everything. And, like everybody, I wanted so badly to be understood.

During our Test for Echo tour in 1996 and 1997, I traveled between shows by motorcycle for the first time, with my own bus and a trailer for the bikes. I would sleep on the bus after the shows, in a truck stop or rest area, then unload the bike in the morning and ride. My riding compan­ion and navigator was my best friend, Brutus, whose nickname, inciden­tally, came from him telling me one day that he was going to call his pow­erful, heavy BMW K1100RS "Brutus." Not being one for naming machines, I said, "Oh yeah? Well . .. I think I'll call mine .. . Timmy!'"

He frowned and shook his head, "You can't call it that."

So I said, "Well, how about 'Skipper?' "

That didn't stick either, but Brutus did.

Pausing at roadside diners, on the bus, backstage, and in motel rooms, I kept a daily journal of the seventy-six shows and, the 40,000 miles of motorcycling between them, and at the end of that tour, in the summer of 1997, I began working on a book I was calling American Echoes: Landscape with Drums. Unfortunately, a series of terrible tragedies in my life interrupted that project, and I set it aside.

In fact, I set life aside for a few years there, lost in grief and wander­ing, and when I returned to touring with the band in 2002, after our Vapor Trails album, I was content just to do it - endure it, survive it, experience it, surrender to the Vortex-and didn't even try to document that tour.

However, early in 2004, when Rush was preparing to launch our Thirtieth Anniversary Tour, I decided once again to by to tell the story of a traveling roadshow, a concert tour by motorcycle.


---
Chapter 1: The Mother Road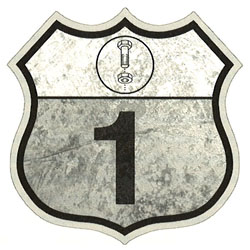 The open road is a beckoning, a strangeness,
a place where a man can lose himself.

William Least Heat Moon



Sunset Boulevard. The name alone resonates like few street names in the world, and few streets in the world were ever as beautiful as Sunset Boulevard at 5:30 in the morning, May 14, 2004, seen from the saddle of my motorcycle. Winding through the predawn twilight, framed by luxu­riant foliage, cool, fragrant air, and the solitude of the road, I felt the quiet thrill of beginning a long journey.

From the western end of Sunset, above the Pacific Ocean, my red BMW R1l50GS carried me past dark stores and shops, overarching trees and tall hedges of cypress, California fan palms and royal palms, all streaming by under a pearly gray sky. For once, the sinuous dark pave­ment was almost empty of other traffic, and my motorcycle hummed along, its characteristic "boxer" sound like the purring of a big cat. The wind whooshed past my helmet, filling it with occasional waves of jas­mine, and that subtle perfume seemed almost intoxicating, like the lilacs of my childhood in Southern Ontario. The gentle wafts of scent alternat­ed with an aromatherapy yin-yang, the spicier note from the tall columns of eucalyptus.

I leaned the bike into the curves, down through the wooded valley of Will Rogers State Park, glancing briefly over at the house Dennis Wilson had rented in the '60s, where the Manson "family" had moved in on him. I always wondered what ghosts that perpetually shaded house might har­bor, and this time I noticed the walls and roof had been removed-it was being gutted, renovated, maybe exorcised.

Sunset Boulevard snaked its way through Brentwood, trees and hedges obscuring large '50s-style bungalows and ranch houses (the kind realtors were now calling "midcentury classic") with carpets of lawn framed in perfect gardens and asphalt driveways. The pale sky opened wide as the bridge crossed the San Diego Freeway, where headlights and taillights swam rapidly in both directions, early enough to avoid the two­way parking lot that ten-lane highway would soon become.

Back into the tunnel of greenery, around the UCLA campus at Westwood, the gated mansions of Bel Air and Beverly Hills, then into the tall office buildings of West Hollywood, and the shuttered stores and restaurants of the Sunset Strip.

Since my first visit to Los Angeles ("Shakeytown," in the CB parlance of the day, for its occasional seismic events), on tour with Rush in 1974, Sunset Boulevard had seemed like the avenue of dreams. In those early days, touring around the United States and trying to make a name for ourselves, we would play week-long stands at West Hollywood clubs like the Whiskey-a-Go-Go and the Starwood. To save money, band and crew members shared rooms at the Sunset Marquis apartment-hotel, often buying groceries at Ralphs and cooking for ourselves (everyone wanting to room with Alex, the best cook among us ), and watching the fabulous wasteland of Los Angeles television. We were thrilled to see old black­-and-white shows like "The Twilight Zone" and "The Untouchables" at two o'clock in the morning, in the years when Canadian television at that hour would have been showing test patterns.

One afternoon, that first time in the City of Angels, a few of us drove our rental car out along Sunset, that fabled boulevard, from West Hollywood to the beach. I pulled off my shoes and socks and ran to put my bare feet in the Pacific, then ran right out again. It was so cold. Not surprising, seeing it was November, but I guess I thought Southern California would be like a Beach Boys song, "Endless Summer."

That was just the beginning of all I would come to learn about Los Angeles, and about California, as I returned again and again with the band for the next thirty years, always staying at the same old Sunset Marquis. In a rare opportunity for the luxury of independence, we began renting our own convertibles to drive ourselves to shows in the area, at San Bernardino and San Diego. Each time I would drive out on Sunset to the ocean, sometimes in the daytime, sometimes at night, but always with the top down. It was a ritual that never lost its enchantment.

And it still hasn't - though of course I never imagined that one day I would be living near the far end of Sunset Boulevard, in a house over­looking the Pacific Ocean, the beaches of Santa Monica and Venice, and at night, the glittering lights from Century City to Palos Verdes, "the Queen's Necklace," framing the multicolored ferris wheel on Santa Monica Pier. I would never tire of that view.

But now I was leaving that view, and that home, as I had left so many other homes before, to begin a concert tour that would keep me away from it for the next five months. I would be home for a week here and there, but for the most part, I was saying goodbye to my home, my wife, Carrie, our five-month-old golden retriever, Winston, and to the pleas­ant rhythm of everyday life, as seen from one set of rooms, one set of windows.

The traffic lights seemed to be in synchrony with me that morning, and the motorcycle hummed steadily along the empty Strip. I cruised between the rows of expensive shops and restaurants, Tower Records, Book Soup, the little street of Alta Lorna that led to the Sunset Marquis, then the rusty metal walls of the House of Blues, and the medieval tow­ers of the Chateau Marmont. Turning up Laurel Canyon, then east along Hollywood Boulevard, I pulled up outside the apartment building where Michael lived, and parked beside his gunmetal gray BMW GS. Michael had agreed to be my riding partner once again for this tour, as he had for the Vapor Trails tour in 2002, and although I had stressed to him that this beginning cross-country blitz was optional-just something I wanted to do to reacquaint myself with the country I would be traveling in for the next five months-Michael had insisted on riding it, with me.

"I'm down," he said, in the terse hipster lingo of his generation.

In his early thirties, tall and thickly built, Michael was a private inves­tigator by profession, though he laughed and said he only wished his life was as exciting as it sounded when he said he was a "Hollywood private eye." Far from any Raymond Chandler or "77 Sunset Strip" fantasy, he spent most of his time behind a desk piled high with computer gear. Michael specialized in computer forensics, for individuals and law enforcement agencies, and personal security for celebrities and their homes. That was how he and I had met, in early 2000, when I first moved to Los Angeles. Michael had helped me to set up an "anonymous" exis­tence there, as I began my new life with Carrie. Later that year, he han­dled security at our wedding, in a villa near Santa Barbara, and by then he and I had become friends.

A couple of years later, when the Vapor Trails tour was being planned, I was looking for a riding partner to replace Brutus (no longer welcome in the United States after certain legal difficulties, as described in Ghost Rider and Traveling Music), and with a minimum of arm-twisting, I convinced Michael to buy a motorcycle and join me for that adventure. We had got along well, traveling together like that, and Michael had enjoyed himself. Now, once again he was passing his case­load to trusted colleagues and taking a sabbatical to be my riding partner and the band's security director, for our Thirtieth Anniversary Tour (already abbreviated to the logo icon of "R30").

As I stood by the bikes, Michael emerged from the building with his silver helmet in hand and tankbag under his arm, dressed for the road in his new Alpinestars armored suit, bulky in gray, black, and white. In our usual sophomoric "girl talk," I teased him: "I like your new outfit-it looks cute on you."

He did a slow pirouette, "You don't think it makes my butt look big?"

I shook my head, "Ain't nothin' gonna help that, honey!"

He pouted and whimpered, "Why do you always have to hurt me?"

"Because it makes me feel good," I said, then offered him my pack­age of Red Apples. Our nickname for cigarettes came from the fictional brand in some of Quentin Tarantino's movies-the kind of trivial detail only Michael would pick up on. He could recite whole scenes from his favorite obscure movies with frightening accuracy, making you want to back away from him carefully, wondering, "Jeez-how many times has he watched that?"

Though it must be admitted that my bandmates and I could also repeat plenty of dialogue from movies we had watched so many times on the tour bus over the years-Mel Brooks's Blazing Saddles, High Anxiety, and Young Frankenstein; Steve Martin's The Jerk; David Lynch's Eraserhead and Blue Velvet; Moon Over Parador, and any episode of the Canadian comedy series, "SCTV" Lines from those became a kind of shorthand among us, sometimes to convey our feelings about a situation; sometimes just to get a laugh.

In what passed for his "normal life," Michael tried not to smoke, and I pretended not to, but when we were traveling together, we both liked to play bad boys. And in truth, there was something about being on the road that encouraged, or at least allowed, arrested development. The shaky reality of being rootless and unsupervised, maybe. One time, Michael's girlfriend, Jae, was visiting him at a show, and as they walked through the backstage area he pointed at our motorcycles in the trailer: "That's the one we call 'Bitch,' that one's 'Ho,' and mine is 'Pimp Daddy.' "

She looked up at him, her canted face twisted with mild disdain, "What are you guys-in high school?"

I must admit, sometimes it felt that way.

Michael had grown up in the Midwest (on a day off during the Vapor Trails tour, I was treated to a motorcycle pilgrimage to his boyhood home in Verona, Kentucky) and in Hawaii, where he went to college. Early jobs had included crewing on charter boats, playing drums in lounge bands, and-surprising to anyone who knows him now-a stint of modeling, which took him to Europe and Asia. (I tell him, "Oh yeah, your big butch act, with your guns, your motorcycle, your Corvette-you're fooling no one.")

After finding his vocation as a private investigator, Michael contin­ued his education in philosophy at Loyola, and music studies with sum­mer courses at the Berklee School of Music. Our conversations, in restaurants and while riding on the bus, sometimes elevated to pseudo­intellectual flights of philosophy and literature. But in the on-the-road state of mind, much of the time we were just a couple of boys "lighting out for the territory," like Huckleberry Finn.

Michael's apartment, his "Hollywood bachelor pad," was in a shabby, neglected building, in a '70s collectivist style (and indeed, most of the present-day tenants were Russian). Its falsely elegant name, The Martinique, was spelled out across a cheaply built plaster-and-plywood facade. Behind the wrought-iron security doors, in the barren concrete courtyard, a stern wooden sign stated the obvious: NO CHILDREN PLAYING. Behind a rattling aluminum screen door, Michael's small front room was furnished only with his desk and computers, a full set of left-handed drums (covered with pads to muffle them), and a wall unit with TV and stereo.

Maybe not high school, but definitely college.

Another interesting thing about our friendship was that the only rea­son we had ever met was because Michael's gay friend knew my gay friend. That said something about each of us, I'm not sure what. We thought of ourselves as "manly" guys, more interested in motorcycles, cars, computers, drums, and side arms than in hair products and exfolia­tion, but our banter was, to paraphrase the old song, "gayer than spring­time." I didn't talk like that with any of my other friends, even the gay ones, but somehow it just worked for Michael and me. And we could be alarmingly good at it.

If I was cranky and scolding Michael for some navigational error, he would look at me with doe eyes and say, "There's no love in your voice anymore."

I could only laugh and shake my head, disarmed.

If Michael had forgotten something I had asked him to take care of, I could vent with a harmless hissy fit, hands on hips and a heavy sigh, "I don't know why I even bother trying to communicate with you. You never listen to a word I say. You're so distant and cold, I might as well be alone. You never give a single thought to my feelings ."

He would look at me and shudder, "Okay-now I'm frightened." Then, a beat later, he would open his arms and whimper, "Just hold me."

As Michael and I stood by the bikes smoking and making last-minute adjustments to bungee cords and cargo nets, he proudly showed me the new electronic device mounted on his handlebar.

"Check it out - GPS."

The Global Positioning System unit was a dark gray metal case, the size of a pound of butter, with a lighted, full-color screen. It combined map information in its onboard memory with links to geosynchronous satellites, and Michael was all excited as he toggled through its functions. He showed me how the screen could show us where we were, and even give us directions-guide our routes, find us hotels, restaurants, and gas stations. He had already programmed it with the locations of every venue on the North American part of the tour, and it was going to "know" where they all were. Michael assured me there would be no more flailing around strange cities while we looked for the job every day, or stopping to call the production office and waiting at the roadside while they found someone who could give us clear directions.

I was a little skeptical, not just because of my native distrust of tech­nology, but because years ago I had owned a primitive hand-held CPS unit and tried to use it for orienteering in the Quebec woods. Given the
U.S. military-prescribed "margin of error," I eventually decided that, like an Ouija board, it should have been labeled, "For Entertainment Purposes Only."

Apparently the technology had progressed since then, and in any case, Michael was a technophile by temperament and profession, and possessed a kind of faith in technology. If a technological device claimed to be able to do something, he just believed it was going to work And because he believed the CPS unit was going to work so well, he didn't even bother to bring a map, which seemed shockingly hubristic to me. Not that I was a full-blown technophobe: for many years I had used elec­tronic drums as part of my setup, and on the back of my motorcycle that very morning I carried my Powerbook, so I could have it with me in rehearsals and on tour for writing work and e-mails. However, based on years of bad experiences, I remained cautious about really trusting these machines. Acoustic drums always worked when you hit them, pen and paper always displayed their memory, and I had reliably navigated through many parts of the world with regular paper maps. I would have to be convinced by this CPS unit; it would be a while before I would learn to trust my place in the world to an electronic device.

In any case, this first ride didn't require much navigating. Under the clear plastic cover of the tankbag on my bike, instead of the state maps or even regional maps I would usually navigate by, I had placed a map of the entire United States. I remarked to Michael that all his CPS unit was going to tell him for the next 2100 miles was "Follow Interstate 40 East." (Like an L.A. bumper sticker I had seen, "IF YOU ❤ NY, TAKE I-40 EAST." Which somehow reminds me of the Waylon Jennings song, "Too Dumb for New York City, Too Ugly for L.A.")

Michael and I were setting out from Hollywood on a 2100-mile jour­ney to that other entertainment capital, Nashville, where the final pre­tour rehearsals would be held with the band and crew, and our full pro­duction of lights and staging. I wasn't sure how long this first ride­another kind of pre-tour rehearsal-might take, given variables like weather and traffic, not to mention unexpected obstacles like flat tires or mechanical problems. I figured if we could average at least 500 miles a day, we could still do it in four days, arriving on Monday in time for rehearsals. Of course, I wanted to do better than that.

By six a.m., Michael and I were merging onto Highway 101, the Friday morning traffic already heavy, and riding toward the towers of downtown Los Angeles. Following the overhead signs onto Interstate 10, we headed east into the hazy gray morning, the orange sun beginning to burn through as it crept upward before us. As I described that stretch of highway in Traveling Music, "through the endless suburbs of East L.A., everything blended into a flow of malls, car dealers, warehouse stores, insta-home subdivisions, and fast-food outlets."

Picking up I-15 at San Bernardino, we turned north and climbed through the first Joshua trees and rounded rock formations to the Cajon Pass, then down through Victorville. We passed the former Roy Rogers and Dale Evans museum, a low, dark building beside the freeway designed like an Old West fort, and famous for displaying Roy's horse, Trigger, "mounted." Apparently the museum had been moved to the country-western theme park of Branson, Missouri, making more room for the ever-spreading tract developments even that far away from Los Angeles.

Across the high desert to Barstow, we picked up I-40 and continued eastward on the highway that would be our home for the next few days. In most of my travels around the United States, or anywhere, I tended to avoid the major highways in favor of the more interesting and entertain­ing secondary roads, but for this journey, we would use the interstate for its proper function, as a "mileage disposal unit."

After every fuel stop we alternated the lead, one of us riding ahead in the front-left lane position, the other back and to the right. The leader set the pace, balancing the road, traffic, and weather conditions, posted limits, and what we thought we could get away with (radar detectors would soon be employed in that equation). As we crossed the creosote-dotted brown of the Mojave Desert, the sun was bright in a clear blue sky, traffic was light, state troopers were few, and we were riding a steady 90 miles-per-hour. The leader also generally kept an eye on the time and distance, planning and choosing gas station stops, rest areas, and Red Apple breaks. Usually the leader would also pay atten­tion to the upcoming route, but that was not an issue that day; it was one road all the way now.

Around ten we rode over the Colorado River into Arizona, the land­scape changing to ocotillo, saguaro, and prickly pear cactus, with jagged brown hills in the distance. As we passed that first state line, Michael waved his arm at the "Welcome to Arizona" sign, and from then on, we would often wave at them, hamming it up like excited kids.

Through junipers and ponderosa pines, we climbed to Flagstaff, cool and fresh at 5000 feet, and by two o'clock we were riding through the red rocks of New Mexico, across the Continental Divide (behind us every drop of water flowed to the Pacific; ahead of us, into the Atlantic), and into the Mountain Time Zone, losing a precious hour.

I had traveled long stretches of I-40 before, but always in the other direction, somehow, from east to west. Brutus and I had crossed the country that way twice on the Test for Echo tour, in '96 and '97. During the early part of that tour, in November of 1996, after the first three-week leg had ended with a show in Hartford, Connecticut, Dave (my estimable bus driver for three tours now) had driven south through the night. At daylight, after a few hours' sleep on the world's roughest bed­ - I-95 (Dave had joked, "better put on your Velcro pajamas") - Brutus and I got off at a rest stop in Roanoke, Virginia, unloaded our bikes from the trailer, and headed west. We were riding to meet our families in San Francisco and spend a few days with them in that great city, before the next leg of the tour began ten days later, in San Jose.

My journal note described the landscape across Tennessee that morning. "A dusting of snow, a sprinkling of snow, then a coating of snow on surrounding hills and houses. Interstate mostly dry though-and cold!" Brutus and I worked our way west on I-40, driving our tired bod­ies on through bitter cold and rain, wearing all our foul-weather gear and even tucking our feet under the exhaust pipes to try to pick up a little warmth.

Around Oklahoma, we began to encounter references to Route 66 on billboards and road signs. That road no longer existed, officially, replaced from Oklahoma to California by Interstate 40, but all the tourist attrac­tions, restaurants, and gas stations seemed to be filled with Route 66 T­shirts, ashtrays, shot glasses, signs, books, salt and pepper shakers, lighters, postcards, and every kind of merchandising and memorabilia on which they could stick a black-and-white "Route 66" crest. At first I was dismissive about this nostalgia. All I knew about Route 66 was an old song and a '60s television series-what was the big deal?

Just west of Albuquerque, where Brutus and I had paused at a BMW dealer for a quick oil change and a new headlight bulb for my 1l00GS, we followed I-40 up the Seven-Mile Grade of the West Mesa into the dwindling twilight. We stopped for gas at a lonely exit called Rio Puerco, where one old gas station made a pool of light in the gathering dark If we followed our usual habit of getting off the road before dark, it was time to be stopping for the night, but because we had lost a couple of hours in Albuquerque, we wanted to press on a little further.

As I stood by the gas pumps filling my tank, road-weary after two long days of relentless riding, I looked west toward an abandoned girder bridge and old-time Aermotor windpump, with its metal vanes silhouet­ted against the vivid sunset colors. There had been few opportunities to take photographs on that tour, but on principle, I tried to take at least one every day to add to the documentation of my written journals. As I closed the flap on the gas tank, I pulled my camera out of the tankbag to take a photograph of that poetic scene.

It was then I realized that this dead-end service road was the old pavement of Route 66, and another picture came together in my mind's eye. The ancient gas station, the abandoned girder bridge, and the metal blades of the Aermotor were a kind of memorial, a shrine to the romance and history of the American road. In The Grapes of Wrath, John Steinbeck had called Route 66 the "Mother Road," carrying the dust­bowl refugees westward to the promised land of California. Then came the postwar America of finned station wagons and tepee motels, cheese­burgers and carhops, and truckers rolling through the night in big round­ed tractor-trailers like my childhood Dinky Toys. As the modern-day T­shirts had it, Route 66 really had been "America's Main Street."

At that moment, and from then on, I got it, and began seeing the ves­tiges of Route 66 through different eyes. I bought many books on its his­tory, full of evocative stories and photographs, the maps, the stickers, and even sought out and traveled long-abandoned alignments of the old high­way in Arizona, California, and New Mexico. Thus I joined the thousands of people around the world who were fans of Route 66.

"If you ever plan to motor west/Travel my way, take the highway that's the best! Get your kicks, on Route 66." All my life, I had heard everybody from Nat King Cole to the Rolling Stones to Brian Setzer do that song. It was written by Bobby Troup, fresh out of the marines in 1946, and traveling west on that Mother Road to California. Not only was his song a success, but he also became an actor in television and movies.

In 2004, as Michael and I rode east through the empty splendor of western New Mexico in late afternoon, with the sunset behind us this time, I looked for that little set piece of gas station, bridge, and wind­pump at Rio Puerco, only to see that it was gone-swallowed up by a huge, overlit parking lot surrounding a huge, overlit Indian casino span­ning both sides of the interstate. It was one of many casinos that had sprung up along Interstate 40 in the previous eight years, nominally on Native lands, and sometimes combined with massive truck stops that seemed to form a kind of garish, outlandish city in the desert, like an out­post on the moon.

Interstate 40 still had a few surviving relics from Old 66, like Jackrabbit's Trading Post, Clines Corners, and such, but they were dwindling even as their legend was growing. Ironically, even as more "Historic Route 66" signs went up along the interstate, the real signs of the past were disappearing, or relegated to bypassed stretches of lonely two-lane.

Approaching Albuquerque ("Duke City" in Edward Abbey's novels, because it had been named by Spanish settlers after the Duke of Albuquerque), Michael and I had a decision to make. We had disposed of 850 miles on that first day, which was already the farthest I had ever rid­den in a Single day, and well ahead of the 500-mile average of my worst­case scenario for that ride. But, I was starting to consider another goal: a motorcyclist's milestone called a "Thousand-in-One," meaning to ride a thousand miles in one twenty-four-hour period. We were so close, just a couple of hours from making that distance, and although I was tired and certainly ready to enjoy a cocktail and dinner, I was powerfully tempted to press on for another 150 miles, and bag that Thousand-in-One.

However, when I went to suggest it to Michael at a gas stop, one look at his saggy face told me he wouldn't be up for it. He'd had a late night celebrating his "farewell" with his circle of West Hollywood friends (mostly Asian lesbians-don't ask why), and he was beat. Against my own wishes, and abandoning a goal that was so temptingly close, I took pity on him and suggested we stop in Albuquerque.

Descending the West Mesa, with the russet Sandia Mountains ahead of us catching the lowering sun, we crossed the Rio Grande (a threaded stream under the I-40 bridge), and saw a sign for a Best Western motel. Our frequent choice, they were predictably of a tolerable quality, and always had a restaurant attached (once we had arrived, we wanted to have a large whisky and walk to dinner). So we took the exit and pulled under the portico.

While I waited for Michael to check us in, I looked up at the 10,378 ­foot Sandia Peak, and the terminus for "the world's longest aerial tram." Michael and I had ridden our motorcycles up there during the previous tour, Vapor Trails, on our way from a night off in Taos to the next show in Albuquerque. From the far side of the mountain, we had followed the winding road to the summit and its spectacular view. I was disappointed we wouldn't be playing in Albuquerque this tour, but our manager, Ray, had told me there were two cities we would usually play that he hadn't been able to squeeze into this itinerary, Cincinnati and Albuquerque. A shame, as I liked both cities, their venues, and the "commute" to get to them. But there was always somewhere we didn't get to.

An older American sedan pulled up in front of me, and a man stepped out of the passenger side and approached me. He was slender and stooped, fortyish, and his hair and clothing looked ragged, ill­groomed, somehow impoverished. His severely sunburned face was twisted into a pleading smile as he told me a rapid, heated story about how his car was stranded with a broken water pump on I-25, and waved toward the interstate that ran north-south from Santa Fe to EI Paso. He said his wife and two children were waiting in the car while he went for help, but now he didn't have enough money for the parts he needed. I asked him why if he was "stranded," he had just gotten out of a car, and he told me the driver was just a stranger trying to help him.

I wasn't sure what to make of that, and hated to be played for a suck­er, but I decided to err on the side of generosity, and gave him twenty dollars. He thanked me effusively, then darted into the lobby of the hotel, then across the street to a gas station, presumably continuing to take up his collection. Whatever his real story was, I felt sorry for him. him. Maybe he was just down on his luck, as they used to say.

When Michael came out with our room keys, we parked the bikes and hauled our gear inside. Then we followed our long-established ritu­al from the Vapor Trails tour: Michael dropped off his bags and searched out an ice machine, then came to my room with a bucket of ice, and I poured us a generous measure of The Macallan. We toasted the first day of a new journey, smoked a Red Apple, then showered and changed and headed for dinner.

At the end of a long day on the road, I felt the mixed buzz of all-day vibration, overstimulation, and weariness-the underlying awareness of having gone the distance, enjoyed it, and survived it. I had once come up with a refrain that often played in my head: "When I'm riding my motor­cycle, I'm glad to be alive. When I stop riding my motorcycle, I'm glad to be alive."

The attached bar and restaurant, the Albuquerque Grill, was a nondescript, square, windowless space decorated in Early American Rec Room. George Thorogood-style rocking blues blasted out of a portable stereo sitting on a barstool in the corner, and the flashing images of a box­ing match blared on a television overhead. Thoroughly road-blasted, tired all over from the wind, the vibration, and the hours of concentra­tion, we slouched in our chairs and ordered what our exhaustive surveys had revealed to be the most likely meal to be palatable in a humble American restaurant-steaks-and devoured them sleepily.

Determined to get in another long day, I knocked on Michael's door at 5:30 a.m. with a Single bang on the door (a useful code long known among Rush people as the "crew knock"), and we were back on the road by six. In the cool morning, with little traffic, we settled into our steady rhythm from the previous day, cruising by the rolling grasslands at what my Canadian speedometer showed as 150 kilometers-per-hour: translat­ing in these metric-resistant United States to 93 miles-per-hour. The sun rose in a cloudless sky, and arced up and over us through the long day as the miles went by.

Back in the Route 66 days, especially the halcyon boom-times of the 1950s, when so many Americans took to the roads to "See America First," the town of Tucumcari, New Mexico, had campaigned a billboard war to hypnotize travelers into staying there. Billboards were placed for hun­dreds of miles east and west along the highway, as they still are on I-40, urging the driver and passengers to press on and stop in "Tucumcari Tonite," listing the number of motel rooms and restaurants the town could offer.

While riding the previous day, considering the possibility of going for that Thousand-in-One, the idea of "Tucumcari Tonite" had made me smile, as it was just about the right distance to make it a thousand miles from Los Angeles. Although our fate had turned out to be "Albuquerque Tonite," I decided Tucumcari would still make a good breakfast stop, and I led Michael off the interstate onto the business loop-old 66-in search of breakfast. It was only a little after eight, and we already had 180 miles behind us.

As we cruised the main drag looking for something suitable-an old­time diner, or a mom-and-pop family restaurant-Michael was eager to show off the capabilities of his CPS unit, and at a red light he pointed to it and said, "there's a diner a couple of blocks away."

Suspending my disbelief, I followed him around a couple of corners to the place, but it turned out to be shuttered and abandoned. I led us back to 66, and we parked in front of an old-time family restaurant. As we settled inside, "Johnny Angel," "Monterey," and other oldies serenad­ed us while we filled up on pancakes and eggs, then filled up our bikes with gasoline and headed back on the highway.

Soon we crossed another state line, into Texas, losing another hour as we passed into the Central Time Zone. The northern square of Texas is called the Panhandle, but it is really more of a top hat, or perhaps a Stetson. Pale brown scrubland had given way to a semi-desert of red soil and rocks, and now a sweep of green rangeland stretched away to distant horizons. The locals say it's so flat you can see for two days . They also say that if the wind ever drops, all the chickens fall over.

I thought I was seeing occasional traces of snow in the low-lying areas and rimming the small ponds, but the pink water was a clue that these were soda lakes. Minerals leached from the soil and tinted the water, which then evaporated to leave the snowy-white residue.

As we approached Amarillo, we passed the reeking feedlots where cattle were fattened on chemicals and hormones for the last few weeks of their doomed lives (we had probably eaten one of those the previous night). Other familiar billboards for an Amarillo restaurant offered an old Route 66 tradition, a "free 72-ounce steak" to anyone who could eat it in one hour.

Another billboard for a Mexican restaurant editorialized in huge black letters, "THERE'S NO MEXICAN FOOD IN FRANCE/ SO WHY GO THERE?"

Some travelers disparage billboards as a blight on the landscape, but in the wide-open stretches of highway in the American West, I was always glad to see them. Approaching every ten or twenty miles, they were entertaining and informative, and many times on previous journeys I had chosen where I was going to stop and stay from a billboard along the highway. And, thanks to the anti-billboard movement championed by Lady Bird Johnson in the '60s, there were seldom enough of them to blight the landscape. All things in moderation.

Bumper stickers could be entertaining, too, and I smiled at one read­ing, "PRACTICE RANDOM ACTS OF COOLNESS." Or an oldie-but-goodie, "I BRAKE FOR HALLUCINATIONS." And one of those proud alumnus stick­ers across a car's rear window, in Gothic lettering: "YOUR COLLEGE SUCKS."

Long days on the "superslab" were not much of an adventure, per­haps, save for the not-to-be-underrated pleasure of just moving across the American landscape. But they did have a certain "zone" about them, an almost hypnotic rhythm of constant speed and passing scenery punc­tuated by trucks, billboards, and the longer intervals of fuel stops. Sometimes, the miles seem to pass painfully slowly, especially late in the day, as I counted down the distance signs to the next town: 97 miles, then 53 miles, 27, 14, and then it's replaced by another town, and you count it down again, the odometer numbers clicking around in their own steady rhythm. The world centers on the motorcycle and what you can see from it, and later that day, I made a journal note:

A world so circumscribed. Framed, limited, contained, complete unto itself. "The Things They Carried." Only the bike, the riding clothes, the luggage. Nothing else matters except the phone call home.
For me, that long ride was a kind of blessed retreat, a welcome step away from an intense period of rehearsing and recording in Toronto, the preparation of our Feedback album, and my own writing and editing work on the final draft of Traveling Music. For those few days on the highway, I would take a break from all the work that had come before, and all the work that was ahead of me-the tour that had been so long in the making.

Plans had begun almost a year earlier, with manager Ray juggling dates and cities and fees, tour manager Liam coordinating budgets and crew members and subcontractors for lighting, sound, rigging, trucks, buses, airplanes, lasers, rear-screen projections, pyrotechnics, staging, "soft goods" (curtains and scrims), and the many other individuals and companies working on their separate strands of the flying carpet that made up a twenty-first century rock tour.

Before heading to Nashville for the final ten days of full production rehearsals-and the all-important first show-the three of us and our personal crew of technicians had already rehearsed for several weeks in a warehouse in Toronto. The musical side of the concert was fairly well prepared, but our live show, as always, would be an elaborate production, filling seven tractor-trailers and requiring about fifty people on our trav­eling crew. Behind the spotlights on the three of us, a lot of other people were performing too-from those very spotlight operators (hired locally), to truck drivers, bus drivers, pilots, riggers, lighting crew, sound crew, laser operators, pyrotechnicians, and merchandisers. We would also have a massive lighted projection screen behind us showing conceptual, atmospheric, or humorous film footage for many of the songs, combined with live camera close-ups of us at work. Many of the visual effects, and even sound mixing, would eventually be computerized, but it all had to be programmed manually and synchronized to the music, and that could­n't start until it was all set up in Nashville.

The development of my drum setup alone was a good example of the attention to detail that had gone into preparing for this tour. The previ­ous September, I had ridden my motorcycle from my other home in Quebec to the Sabian cymbal factory in Meductic, New Brunswick. The purpose of that rainy, 600-mile journey was to spend some time at the factory and meet with the technicians, especially alchemist Mark Love, to develop some ideas for my own line of cymbals.

Our experiments eventually produced an array of original and satis­fying cymbals, from ride and crashes to high-hats and effects models, which I named Paragon. The sales people at Sabian wanted to unveil the new line at the big musical instrument makers' trade show, NAMM, in Anaheim, California, in January. They understood that I would be too shy to attend such an event personally, but asked if they might display my drumset as a showcase for the Paragon cymbals. That sounded fine, but I realized right away I didn't want them to use my old drums, the battle­scarred red-sparkle set that had survived two long tours already - Test for Echo and Vapor Trails - set up and torn down, in and out of cases, and trucked around for about 140 shows. They still sounded good, and I had­n't been thinking about replacing them, but cosmetically, the shells and hardware were a little road-weary. I started thinking about a new set, something worthy of being featured at a trade show like that, and to use on the upcoming Thirtieth Anniversary tour.

Thus inspired, when I traveled back to California, I called my friend at Drum Workshop, John Good, the "maestro of wood," and told him I was thinking about trying to create something really spectacular. I described a theme like the "dream cars" auto companies used to make in the '50s for the annual new-car introductions, to show off their visionary ideas and craftsmanship. At exhibitions like GM's Motorama, those gleaming, futuristic one-offs would be displayed on rotating stages with lights and pretty girls and music and dry ice (so very rock!), and the con­cept of "dream drums" was born.

John was excited and inspired, and immediately started talking about the shells-the wood-and how he might combine subtleties like the direction of the grain in the laminates to achieve maximum tonality and accentuate high or low overtones. When I visited John in his office, among the clutter of wood samples and scattered drum shells, he showed me a drum with twenty-four carat gold plating on the hardware. We agreed that would be nicer, more special, than the brass plating I had been using for many years, just to be different from the usual chrome.

It was October by then, and the NAMM show was in late January, so there was time, but not too much. Fortunately, the Drum Workshop factory was only a 45-minute drive from my house (and a nice drive, too, up the Pacific Coast Highway), so I started making regular visits as we experimented with different special finishes, with input from master painter Louie and transfer-maker, Javier.

Louie, a big man with a small boy's face, turned out a series of pro­totype finishes on Single shells, starting with a flip-flop purple "Chameleon" and moving through various pearl whites. Quiet, precise Javier worked on a series of laser-cut logos from several different Rush albums, which could be inset like mother-of-pearl: the man and star from 2112, the skull from Roll the Bones, the bolt and nut from Counterparts, the Inuit inukshuk from Test for Echo, the "p-over-g" from Grace Under Pressure, and the bunny and top hat from Presto.

Ideas were coming together, but I still wasn't satisfied. Driving home from the DW factory one day, I glanced at the dashboard of my "dream car," the Z8's black lacquer and red leather, and thought, "Well yeah!" My favorite color combination, after all, and of the eleven or so drumsets I had owned over the years, I had never had one in black. After a few more experiments from Louie and refinements from Javier, we arrived at the final combination of black lacquer with red pinstripes (the same shade of red from my previous set, which had echoed the red-sparkle finish of my first-ever set of drums), framing oblong panels (a deliberate nod to Keith Moon's "Pictures of Lily" set from the mid-'60s, my teenage "dream drums") between the gold tension casings.

The panels featured a sparkly, prismatic "Mira" finish behind the pearlescent logos, and with all those steps to be performed, and twenty or so drums to make, paint, and assemble, the boys were hard pressed to get them done in time for the NAMM show. One January afternoon I stood in the factory showroom as they worked on the final assembly. It was virtually on the eve of the show, but at least we could now see how they looked: like a dream.

A drumset is such a pleasing arrangement of shapes to look at-the circle of the bass drum head facing you, nicely proportioned cylinders of different volumes, and shiny metallic discs suspended on glittering metal stands. Perhaps only a grand piano has the same sort of stage presence as a drumset, but of course, drum setups are much more personal, varying widely from one drummer to another.

Around that same time, early in 2004, bandmates Alex, Geddy, and I started exchanging e-mails on what songs we might like to play for this tour. It was intended to be a thirtieth-anniversary celebration, so we con­sidered the musical content a little differently than usual. On previous tours we were always presenting a new album, a new body of work, and wanted to concentrate on that, but this time we wanted the setlist to reflect some kind of retrospective overview. Even with a three-hour show, any such overview could hardly be comprehensive-drawing on seventeen albums of material, we had scores of potential choices-but we wanted to be open to any possibilities. Medleys had always been a good tool for squeezing more songs into the time available, and I suggest­ed we might arrange a kind of "overture," in which instrumental themes from many songs could be woven together into a powerful opening piece.

Early in 2004, the three of us were also exchanging ideas for old songs by other people, ones we might want to record for the Feedback project. We were looking back, or listening back, to the songs we had loved as teenagers, the first ones we had learned guitar parts, drum parts, and lyrics for. We bought reissued CDs by The Who, Blue Cheer, Cream, Jimi Hendrix, Love, Buffalo Springfield, and many more, searching for gems that might work for us in that context.

In late March, I flew to Toronto and moved into a downtown apart­ment-hotel, ready to start work (or more work-since January I had also been working daily with my editor, Paul McCarthy, on the ever-increas­ing revisions for Traveling Music). My usual approach to preparing for a tour was to spend two weeks rehearsing on my own, playing along with the CDs and building up my smoothness, accuracy, and stamina, so I would have a good foundation when I started working with Alex and Geddy. (Geddy once joked, "You're the only guy I know who rehearses to rehearse!")

In the first days in Toronto, I worked out a schedule that would allow me to give time and attention to everything. Over the years, I had learned it was possible to get a lot of work done in a day, but not all at the same time. That was the critical distinction. For me, the day had to be divided into discrete blocks, in which one activity would be paramount. That avoided the ruinous effects of stress, along with any guilt about not work­ing on something I wanted to get done, and allowed me to approach the writing and the drumming with full concentration and commitment.

Up at six a.m. to start revising the book, I would open the latest e­mail updates from Paul, who worked through the night (and often around the clock). At eight I would pause for breakfast and watch an episode of "Family Guy" on DVD (a present from my friend Matt Scannell, whose band, Vertical Horizon, had a ritual of gathering to watch an episode together before each of their shows). Watching one of those clever, goofy, subversive cartoons was an important leavening interlude in my day. After that, it was write and revise some more until noon, when I would print out what I had done, send the revised chapter to Paul, and leave for the rehearsal hall. During that thirty-or forty-minute drive, I would lis­ten to various Rush songs as I worked on them, refreshing my memory on fills and transitions.

My drum technician, Lorne (called "Gump," after a hockey goalie from the early '60s, Lorne "Gump" Worsley) would already be there, cof­fee on. He had spent a few days getting the new drumset sorted out, espe­cially the electronics, which were giving us some grief. Since the early '80s, the band's musical technology had been guided by a Class-A technophile, Jim Burgess, who called his company Saved By Technology (though we and our crew had other names for it). Jim had also introduced me to personal computers in 1983, with the little Radio Shack unit that had almost enough memory (with the maximum "optional" RAM chips totaling about 32K) to hold my address book. As a computer, it was rela­tively useless, but it did allow me to become comfortable with the way the things worked, and a few years later, Jim would talk me into the Mac plus. That became a more useful tool for writing lyrics and letters, and eventu­ally replaced that pawnshop typewriter for my prose-writing efforts.

In the same way, electronic drums had progressed from the primitive Simmons noises to sophisticated digital sampling and midi, and I had learned to program and control each new unit as they came along. But of course, like computers, they didn't stop changing. Even back in 2002, during rehearsals for the Vapor Trails tour, Jim had shaken his head with disapproval over my antiquated setup of Akai digital samplers running off floppy disks Gump had to keep inserting throughout the show. However, I had been reluctant to change-those old units were reliable and straightforward, and even if we didn't have the latest in high sampling rates and hard-drive memory storage, at least Gump and I could program and control them ourselves. But this time, in 2004, Jim had finally con­vinced me to update to the "latest and greatest." With that irrepressible technophile faith, he had assured me the transition would be simple and painless, and it would all be better. Jim's faith was unshaken by my skep­tical smile.

Not that I wanted to be right, but unfortunately, while I played through the old songs all day and struggled with the drum parts, building up my finger calluses and my stamina, Gump was struggling with the new electronics, building up brain calluses and bad words.

After four or five hours of bashing through the songs, I would leave Gump to battle on, and drive back to the apartment through the dense afternoon traffic of downtown Toronto. After parking in the basement garage, I would ride the elevator up to the seventh floor, have a shower, and relax with a Macallan on ice, reading over my work from the morn­ing, red pen in hand for any further thoughts or corrections. That was always a peaceful and satisfying part of the day, one of my favorite states of mind-a combined sense of accomplishment and meditative absorp­tion. (Unfortunately, it was necessary to do all that work in a day to cre­ate the conditions for that wonderful interlude; you couldn't just wake up and feel that way-more's the pity-it had to be earned.)

Occasionally I might have dinner and catch up with an old Toronto friend, but mostly I tried to keep the work going. I really wanted to fin­ish that book before the tour started, and the days were ticking away.

For that commute to the rehearsal hall and back, I was driving the old 1996 Audi S-6 I kept at my Quebec house, which my property man­ager there, Keith, had delivered to Toronto. Although the car was eight years old, given my migratory life, it had few miles for its age, and it had a good Bose stereo. One sunny April day, though, I was stopped at a light, and a shiny yellow BMW R1200GS motorcycle crossed in front of me. It was a brand new model, the first one I had seen, but the motorcycle mag­azines had been full of reports about it (improved in every way, sixty pounds lighter, fifteen more horsepower).

More than anything, that Sight made me want to be on a motorcycle, but it also made me want to be on that motorcycle. I hadn't been think­ing about getting a new bike, as I had bought an 1150GS for the Vapor Trails tour in 2002, and it only had about 25,000 miles on it. My plan once again was to bring out the old 1l00GS, the Ghost Rider bike, from its semiretirement (well-deserved, at over 100,000 miles) as a back-up for when my or Michael's bike needed service or new tires.

However, the band was planning a run of European dates at the end of the R30 tour, and I had asked our tour manager, Liam, to check into the possibility of renting a bus and trailer over there. I didn't know yet if the idea was even possible, but it had already occurred to me that maybe Brutus could be my riding partner once again. He may have been unwelcome in the United States, but European countries were not so fastidious. After all Brutus had been through in recent years-two years in prison and two years of hard manual work pursuing the "straight life"-I thought he would really appreciate the opportunity. Brutus didn't have a motorcycle at present, though, so I would have to provide two bikes. I didn't like the idea of us having to rely on the two older ones, with no backup.

So (I rationalized feverishly), obviously I needed a new motorcycle. The following Monday, I called John McBride at McBride Cycle, and told him I had seen a new 1200GS on the street.

"Let me guess," he said. "You want a red one."

I laughed. "You know me too well." (I had previously owned four red BMWs, and a red Ducati, so the color was perhaps an easy guess.)

Once I got the new bike, the daily commute to the rehearsal hall and back by motorcycle was much more enjoyable, not only for the pleasure of motorcycling, which was important enough, but because on the narrow streets of Toronto, I was able to weave around stopped cars and squeeze between lanes of turning traffic.

After a week of rehearsal on my own, Gump and I had to pause and move the drums and ourselves to a recording studio on the other side of Toronto. In juggling the schedules of studio time and the availability of co-producer David Leonard, I was breaking up my rehearsal time to start recording the cover songs for our Feedback project. As I drove out to Scarborough, I felt the apprehension of a big challenge ahead-record­ing a whole bunch of songs I didn't know very well, and wanting to do a good job-mixed with the anticipation of seeing "the guys at work"

We laughed when we talked about each other that way, remember­ing how our fathers or our friends with more "normal" jobs would quote news, gossip, wisdom, or humor that came from "the guys at work" When we were growing up and hearing what "they say," very often we were hearing it from the guys at work

We could all do the stereotypical Canadian accent, familiar carica­tures like Ronnie, Dougie, Kenny, or Gordie, saying, "Oh jeez-I was talkin' to the guys at work, eh, and they were sayin'... "

At that time, Brutus had a job in Toronto building photographic sets for catalogs (snow boots, chainsaws, curtains), and he would do imitations for me of the craftsmen, set decorators, and photographers on the crew. I especially liked his impression of the know-it-all who would come up behind him, watch what he was doing, and say, "Oh, you're doing it that way, are you? Hmm. Well, I wouldn't do it like that ... But hey - you're the expert!"

I told Brutus he should put together a one-man play called The Guys at Work. It would have been huge. Everybody knows those guys.

After thirty years together, the three of us guys at work had evolved a working relationship that was complicated and multileveled. It includ­ed being the best of friends, but was complicated by also being both cre­ative collaborators and business partners. Of course, we didn't always agree on what we wanted to do, or how we wanted to do it, but as indi­viduals devoted to the higher entity of "the band," we had learned to pur­sue our own goals respectfully-to listen to everybody's opinions, consid­er them, and try to find a consensus that might satisfy everybody. We had also learned to have fun together whenever we could, and to try to keep things light, so even the dumbest jokes were always welcome.

Inevitably, we had our differences and disagreements-even con­flicts and rivalries in the early years. But we had learned to choose our battles, to take a breath and ask ourselves, "Is that worth arguing about?" before we pressed a point that might lead to something more serious ­ the clichés of "creative differences" that so many bands blamed for their breakups.

Also, we had learned that too much familial closeness could create problems, and domestic dramas could affect the working relationship. So we had learned to balance our closeness with a certain necessary dis­tance, and tended to keep a separation of home and work-of church and state, as it were.

After thirty years of being as close as Alex and Geddy and I have nec­essarily been, it is still daunting to try to describe the two of them. Not that I don't know them well enough, but perhaps too well, like a long­married spouse asked to describe his life partner. Over the passing decades, our association had grown to be somewhere between a partner­ship and a marriage, a family and a fraternity, and our bonds had been forged in the crucibles of both joy and grief. I can't claim to have been such a great friend to either of them-I am too solitary, independent, and self-involved-but I certainly know what wonderful friends they have been to me. (In good times and bad, I have been blessed with so many really good friends. I don't know why, but I do appreciate it.)

In tenth-grade English, I learned how to judge characters in books by what they did, what they said, and what others said about them. In the documentary part of the Rush in Rio DVD, Geddy talked about Alex, and tried to express some of the texture of their thirty-five year friendship.

Lerxst is my oldest and dearest friend. He's the funniest man I've ever met in my life, and I don't expect to meet a funnier person, ever.

He's an incredibly emotional guy, so he can be rational one sec­ond, and the next minute he can be completely irrational. He's very sharp, in a very scientific way. As a player, he's not a kind of method­ical player, he's a very instinctive player. He can write things without thinking about them.
In turn, when I was asked to talk about Geddy, I gave it my best shot.
Well, Geddy, like all of us, is a loveable mass of contradictions. We can all be as goofy as can be, and we can be serious and get down to it. Geddy, particularly, when he's constructing arrangements or work­ing on vocal parts, he enters that narrow zone of concentration, but at the same time he's crazy for sports, for baseball, but we share so many interests in art, and literature. Even birdwatching, the two of us can talk about from time to time. All of us have these broad-rang­ing interests and facets to our personalities, that in the case of the three of us, at least, just happened to mesh so well. We entertain each other, we stimulate each other, and more than that, the work actually gets done, by the combination of methods that we all have.
Geddy and I always shared the traditional bonds of bass player and drummer-the "rhythm section"-and so worked tightly in that inter­locking part of the music. But we also shared the intimate relation of lyri­cist and vocalist, with Geddy having to be comfortable singing words that I wrote. So there was a lot of give and take in our relationship, on a lot of levels, and whatever differences might have temporarily divided us, there was so much that tied us together.

Alex and Geddy's "brotherhood" could be more volatile sometimes. In the early years, I would be alarmed when they flared up at each other in brief rages that made me back away, but they could forget about them just as quickly. We were all counterpoints to each other in different ways (one intended meaning of our 1994 album title, Counterparts). Alex was the perfect balance to Geddy and me, musically and personally. So spon­taneous, so ingenious, and so hilarious.

In that same Rush in Rio documentary, The Boys in Brazil, Geddy offered some thoughts on our collective character:
The nature of Rush has always been musicianship first. It just has. We always tried to be the best musicians we could, and tried to chal­lenge each other, and I don't think that's really changed. I mean, a lot has changed-obviously we've become much better songwriters and song arrangers and producers, and all those things have taken a more and more important role through the years. So that shows your growth, and your expanding. But at the core of it, we love to play, and we love to play well.

I expect myself to play well, and I expect myself to play better, and to do something better than I did last time. And that is a natural part of Rush. It's a natural thing that Alex, Neil, and I share. We want to do things better-that's what drives us. That's what's always driv­en us.
That was a good characterization of us and our group progression, and for the way each of us felt about our profession, of being dedicated without being too solipsistic. Geddy summed that up pretty well, too.
Listen, we're musicians. It's not really that noble of a pursuit. So if you can do something that touches someone like that, it's pretty mind-boggling to me.
The guys at work gathered in the studio once again, joking and laughing and fooling around, but as always, the work went ahead, too. The basic tracks and drum parts for the Feedback songs were finished in a few days, and while the guys and co-producer David Leonard continued working on overdubs, Gump and I moved back across town to the rehearsal hall and continued my pre-rehearsal rehearsals.

I stayed away on the Monday Alex and Geddy moved in, knowing they would need time to get their gear sorted out. Tuesday, we got down to business, but we eased into it, sitting on the carpet in front of Alex's pedal board with coffee and donuts, pens and paper and song lists, and tried to narrow down the songs we would work on.

The previous tour's setlist was a starting point, though we immediate­ly turned it upside down. If we had opened a set with a song last time, it went to the end; if we had closed with a song, it went to the beginning. We wanted to playas many songs as we could that were not in the previ­ous tour's setlist, and to bring back some unusual tracks from our past. We also wanted to play some of the songs from the new Feedback CD, as we had enjoyed revisiting the songs we had played in our first bands, from "Summertime Blues," combining arrangement ideas from The Who and Blue Cheer, to lighter ones like "For What It's Worth" and "Heart Full of Soul." (With only eight fairly short cover songs, it wasn't quite an "album" to us. We thought of it more like what used to be called an EP, an "extended play" single.)

We worked the same sort of hours that I had on my own, so my mornings were still free for book work. We came in at noon and rehearsed for a couple of hours, then stopped for lunch. That always-wel­come interlude was especially delicious this time, as Limn had brought in Frenchie, our chef from the Vapor Trails tour, to work in a makeshift kitchen in the warehouse. When Liam had been working out the rehears­al budget (wearing his Scottish "Thrifty McBirt" tam, as always), he had figured that having Frenchie there would be just as "economical" (said with Scottish accent) as sending someone out for a pile of take-out food every day, and a lot better. Credited in our tourbooks as our "nutritionist," Frenchie had worked with touring artists from Frank Sinatra to Pearl Jam, and his "nutrition" was always delicious and imaginative. His show­day afternoon soups were especially renowned among the three of us, the source of our jokes in the Rush in Rio DVD about the most important element of the tour being the soup. (My brother Danny sent me some good soup quotes for Frenchie: "Only the pure in heart can make a good soup," from Ludwig van Beethoven, and "Soup is such a comfort," from Georgia O'Keeffe.)

After five weeks of hard work, good lunches, and lots of soup, the two long sets had come together, and we could more-or-Iess play them all the way through, most days. It was a marathon performance for all of us, well over three hours of music, and as the drummer, it was particularly demanding, even athletic, for me. The show was 10~1ger than we had intended, and certainly longer than I wanted, but despite some creative medleying, we hadn't been able to bear cutting it. We would not give up the standards from our usual live shows, like "Tom Sawyer" and "The Spirit of Radio," or the older treasures we had resurrected, like "Mystic Rhythms" and "Between the Wheels," or the cover tunes like "The Seeker," "Summertime Blues," and a nice acoustic version of "Heart Full of Soul." That song was strategically timed so that after my drum solo, I could take a breather while Alex and Geddy performed "Resist" acousti­cally, as they had on the Vapor Trails tour, then started into "Heart Full of Soul." I would join in on the second verse.

I had also spent a bit of time working after hours to put my drum solo together. I always preferred to arrange my drum solo, to compose a struc­ture that would be consistent for each night's performance, but still allow room for improvisation and inspiration. Often I would listen to the previ­ous tour's solo and think, "I'm not really finished with that structure-I could keep working on that." But as a matter of principle, I forced myself to change it all around, or at least put the parts I liked in a different order.

My drumset was divided into two: the main setup of acoustic drums and cymbals at the front, and a "satellite" kit, the electronic setup, at the rear. To switch between them, I stood up and turned around, while the riser rotated 180 degrees to face the audience. On previous tours I had always started my solo on the front kit, then played a middle section on the back, before returning to the front setup for the ending. This time it happened that the solo came after the song "Red Sector A," which I played on the back kit, so I decided to start from there-that would be different. With much sweat and brainwork, I worked out a musical framework to build the solo on, and figured out the technology with Gump, who would have to switch the electronic programs and do "the spin" of the riser following agreed-upon cues.

In the same way, the song order was subject to so many considera­tions, from Alex not liking to have two songs in a row in the same key ­ or with the same guitar, it seemed, as he was always changing guitars for different sounds or tunings-to me not liking two songs in a row with the same tempo, to Geddy not wanting to be stuck at the keyboards too much. We also needed to consider the rear-screen visual effects for par­ticular songs, wanting the more vivid films to come later in the show, when it would be dark in the outdoor amphitheaters.

By the time we finished in Toronto, and the crew packed the gear into the cases and loaded the trucks bound for Nashville, the three of us felt pretty confident about our part of the performance. And in any case, we would be playing the whole show at least another ten times in Nashville, smoothing out our own parts while the sound, lighting, and video crews worked on their programming.

Now, on May 15th, Michael and I rode eastward on the Mother Road-or its bland and obese daughter, Interstate 40-carrying us through Amarillo, Groom, McLean, and Shamrock, Texas. Long-distance riding days were tiring, and late in the day I would feel stiff and weary, but again, even on the interstate, a motorcycle ride was never tedious. The billboards, the licence plates, the bumper stickers, the ever-chang­ing scenery, the white-noise jukebox playing in my head ("By the time I make Oklahoma" a constantly repeating line that day), the scurrying crea­tures and bloody roadkill, the ever-changing sky, the smells in the air (from the perfume of newly-mown hay to the stench of the feedlots), the passing towns, hills, farms, trees and shrubs and birds and clouds.

The thoughts, the ideas, the notions, the questions, the memories, all the whirling music that filled the moving brain. So much I would try to remember, then forget when I got off the bike at the end of the day. I began to wish for some kind of voice-activated tape recorder so I could capture all that I was seeing and thinking. But then I thought about tran­scribing hours of tapes full of thoughts and observations that no one, not even me, would ever care about again.

And anyway, the more significant points seemed to get written down eventually, and if they occurred to me again a day or two later, they were probably the ones worth noting. Still, one of the most frequent journal notes I would make during that tour was, "I miss so much!" referring to all that passed before my eyes and through my mind that didn't get writ­ten down.

Traveling through that narrow crown of the Texas Panhandle set off a far-reaching train of thought. I traced through the kind of aimless mem­ories dredged up by the droning miles and the white noise of cutting through the wind at 90 mph. Reading the signs to other cities and towns, I was thinking of all the smaller cities Rush used to play in Texas-not just Houston and Dallas and San Antonio, but Amarillo, Lubbock, Odessa (where I remember going off with some of the crew guys in search of a laundromat on a rare day off in the late '70s), Midland, Abilene, Beaumont, Austin (playing at a '70s rock club called Armadillo World Headquarters), Galveston, and El Paso. Corpus Christi's Gulf Coast warmth and palm trees had seemed so exotic to us Canadians on our first winter visit. We had played several times in that old theater with the Pearl beer signs, opening for Rory Gallagher once, and later, headlin­ing a couple of times.

When Brutus and I were riding through Texas on the Test for Echo tour, we had noted some graffiti in a truck-stop rest room, "BILLY RAY CAN'T ROPE WORTH SHIT." A phrase like that had a delightful sense of place, and later that summer, in Quebec, Brutus would scrawl with his finger on the oxidized hull of my rowboat, "NEIL CAN'T Row WORTH SHIT."

I thought of a band from Texas I liked when I was a teenager, Fever Tree. Their first album had been my favorite for a while, and I still remembered many of the songs. Their minor hit from the summer of 1967, "San Francisco Girls (Return of the Native)," played in my mental jukebox, and I heard snatches of other songs from their self-titled album, like "Filigree and Shadow," and "The Sun Also Rises." It occurred to me what an influence that album had been on my youthful ideals of rock music-literary titles, from Thomas Hardy and Ernest Hemingway, clas­sically influenced arrangements and orchestrations, songs ranging from the R&B standard "Ninety-Nine and One Half' to Neil Young's poignant "Nowadays Clancy Can't Even Sing."

In the mid-'70s, we were touring with the band Mott (formerly "Mott the Hoople"), and I learned the keyboard player shared my enthusiasm for that Fever Tree album. During a break I made him a cassette tape from my old LP. What ever happened to them? (Mott and Fever Tree. And LPs and cassettes!)

I made a mental note to look up Fever Tree on the Internet when I got a chance, and it turned out to be a familiar story: rise from oblivion to modest success, then personality problems, drug and alcohol prob­lems, creative problems, and eventually, career problems. A couple of Fever Tree's members had died by 2004, and the rest had long since dis­persed, but judging by all I was able to find out about them so easily, I wasn't the only one who remembered the band. Too bad about all those
problems .

A journalist once told me it seemed to him that not only had Rush stayed together so long, but we had also avoided the usual problems with personalities, alcohol, and drugs that brought down so many of our peers.

I told him, "Well, it's not like over the years we haven't been every­where like that-we just didn't stay there!" Like the Winston Churchill quote, "When you're going through hell, keep going." Or the T-shirt a friend brought me from a bar in the Bahamas, "REHAB IS FOR QUITTERS."

Michael and I crossed into Oklahoma, pointing at the sign, waving our hands and shaking our helmets like demented kids, in a moment of telepathically shared humor. The first deciduous trees appeared at the roadside, yellow flowers dotted the median, and the landscape began to undulate into rolling, wooded hills. I realized how different it was to be making that journey from west to east-traveling from the open, dry country of the Southwest into the land of rain and trees, from arid brown and red to dense greenery, tall, leafy, and shady. This resembled the familiar landscape of my childhood in Southern Ontario, and I realized that living in Southern California for the past four years had made the desert Southwest, and especially the arid chaparral, look natural to me. Now the lush vegetation of the East seemed overwhelmingly green and profuse, almost prodigal.

As we rode through Oklahoma City, weaving through four or five lanes of busy Saturday afternoon traffic, my scan of the road ahead fixed on something moving, a gray and solid-looking object flying high into the air in front of me. Time slowed down as I identified the flying object as a wheelbarrow, fallen off a landscaping truck a couple of lanes over. I tensed-up immediately, ready to dodge in any direction if it came near me, or to avoid other cars that might have to swerve around it. The wheelbarrow hit the road heavily, then bounced high into the air a cou­ple of times, before finally crashing down, upright, in the middle of the lane beside us.

The danger was already past when the adrenaline began to rise, and I shook my helmet angrily over what so easily might have happened there-the difference of a few feet or a few seconds either way might have been fatal for us. Even if another vehicle had veered into our lane to avoid it, we might easily have been killed. I thought about that for miles afterward, angry and outraged, imagining excruciating punish­ments for the kind of careless person who could let such a thing happen, and so threaten others' lives through simple laziness.

Another motorcycling musician, Mark Knopfler from Dire Straits, had been forced to cancel a tour in 2003 after he was cut off by a car in London and crashed his bike, breaking some ribs and his collarbone. At a rehearsal hall in Toronto, I once met Richie Hayward, the great drum­mer from Little Feat. He was looking over my BMW GS, and told me a story about how one time, he had been traveling by motorcycle on a tour in Texas, and had been run off the road by a pickup. Two guys jumped out of the truck, loaded up his Harley, and left him there in the ditch with two broken legs.

So things could happen-in London, Texas, or Oklahoma-and I was always aware of that. Again, "When I'm riding my motorcycle, I'm glad to be alive. When I stop riding my motorcycle, I'm glad to be alive."

Passing a sign for a turnoff to Muskogee, Oklahoma, I thought of Merle Haggard's '60s redneck anthem, "Okie from Muskogee," and made an involuntary scowl, as if at a bad memory. Haggard had sung about how proud he was to be an Okie from Muskogee, where people liked "livin' right, and bein' free." "We don't smoke marijuana in Muskogee/ We don't take no trips on LSD," and, "We don't let our hair grow long and shaggy/ Like those hippies out in San Francisco do."

In later years, Haggard's reputation seemed to make him almost "cool" (he was even pardoned by then-governor of California, Ronald Reagan, in 1972 for a late '50s stretch in San Quentin for armed robbery), but to me, having been the kind of longhair he was disparaging in that song, and in those times, it was a bad memory. It's hard to imagine now, but in those days, "hippies" and "freaks" were persecuted and ridiculed on the street, even violently.

In small-town Ontario in the late '60s, I was bullied and jeered at, threatened in the schoolyard, and refused service in restaurants for hav­ing long hair (barely covering my ears). A friend of mine was held down in shop class while two greasy-haired jocks hacked at his hair with tin snips. So in later years, I could never look kindly on characters like the Fonz from "Happy Days" (however decent they portrayed him), or the goons from Grease, because they were exactly the type of greasy-haired thugs who made my teenage years miserable. Likewise, Merle Haggard's "Okie From Muskogee" had been the voice of the enemy.

One time, in the mid-'70s, the three of us and our first road manag­er, Howard, were checking into a hotel in Wichita, and a bunch of good old boys in suits and ties passed us in the parking lot. Snickering at our long hair and colorful clothes, one of them was moved to comment, "There's somethin' you don't see every day-horseshit on legs!"

Like every outrageous statement we heard in those days, it became a laughable catchphrase with us, but still, that's no way to talk to other human beings, just because you don't like their getups. And I'm sure Merle Haggard was soon to discover that people did smoke marijuana in Muskogee, and would even let their hair grow long and shaggy.

The Saturday traffic had been heavy through Amarillo, and worse around Oklahoma City. From the "Route 66" song: "Now you go through St. Louis, and Joplin, Missouri, Oklahoma City is might pretty." Well, we hadn't been so impressed with Oklahoma City this time-with that flying wheelbarrow and all-and we were saying goodbye to the Mother Road for now. Old 66 angled northeast toward Tulsa, and eventually, up to Chicago, "more than two thousand miles, all the way."

Strange to think that all the place names in that song seemed so exot­ic when I was a kid, yet are all so familiar now: "You'll see Amarillo, Gallup, New Mexico/ Flagstaff Arizona, don't forget Winona, Kingman, Barstow, San Bernardino."

The last verse was pretty snappy too, especially for 1946: "Won't you get hip to this timely tip/ When you make that California trip/ Get your kicks on Route 66."

We were still getting our kicks on Interstate 40, but even on the open highway through Oklahoma and into Arkansas, there were some long, one-lane construction zones that slowed us way down. For a while we seemed to thread our way through a corridor of solid semi trucks, includ­ing a lot of those Covenant trailers from Chattanooga, each with a large sign on the back, "IT IS NOT A CHOICE, IT IS A CHILD." Other trailers offered quotes from scripture, and once I passed a truck with a big stick­er on the back showing a waving U.S. flag with a golden Christian cross superimposed over it. In big letters, the caption read, "WE WANT IT BACK." A little shocked at this blatant mixture of symbols-American equals Christian-I made a wry face and shook my helmet sadly, "You already have it."

For several miles I entertained myself with dark fantasies about other religions being so bold and presumptuous. I pictured semi-trailers on American interstates bearing slogans like "THERE IS NO GOD BUT ALLAH AND MOHAMMED IS HIS PROPHET," or a big blue Star of David with, "THAT JEWISH CARPENTER WASN'T OUR MESSIAH."

Traveling the United States by motorcycle, I always noticed the dif­ference between riding on a weekday, when drivers had places to go and knew how to get there, and weekends-when the "amateurs" were out. Minivans and SUVs choked the outside lanes, then dove across lanes of traffic for last-minute exits, talked on their cell phones, shouted at their children, and obliviously carried the banner of the Anti-Destination League. Statistically, Saturday actually was the most dangerous day of the week on American roads, and the afternoon was the worst time of day (July 4 was the deadliest day, August the deadliest month).

So, Michael and I weren't making the same fast, easy progress we had on the first day. Once we crossed into Arkansas (waving madly), finally the highway opened up, leading us through a leafy corridor and across a bridge arching over the wide Arkansas River. Michael was feel­ing stronger that day, and during a roadside Red Apple break he said he was willing to go for the Thousand-in-One if I wanted. But I was feel­ing pretty fatigued by then, after riding almost 1600 miles in two days, and suggested we stop at Fort Smith, another hour or two on. That would make about 750 miles for the day. (Later I made a journal note: "Yesterday an easy 850; today a hard 750. Tough traveling, really, but I'm loving it.")

Along the interstate I saw a billboard for the Holiday Inn Civic Center ("The Pride of Fort Smith"), but I allowed Michael to lead us to a Best Western, guided by the CPS unit. Like the diner in Tucumcari, however, that Best Western was closed, boarded up, and abandoned, so we headed for the Holiday Inn. It seemed that clever machine had a few things to learn.

"The Pride of Fort Smith" was buzzing with activity on that Saturday evening. Cars and pedestrians swarmed in for a "Freshman Formal" and the Miss Preteen Arkansas Pageant, and no doubt everything else that was happening that night in Fort Smith. While I sat astride my motorcy­cle and waited to see if Michael would be able to get us rooms, the scene around me was like a Life magazine photo-essay. Parents were dropping off their teenagers for the formal, the boys pimply and self-conscious in rented, ill-fitting tuxedos, but the girls positively radiant in their ill-fit­ting, homemade-looking gowns, elaborate hairdos and makeup, running up to each other and gushing as they embraced.

At the Civic Center Arena next door, I noticed the lighted sign out front announced, "Willie Nelson Concert Postponed." I wondered about a performer of Willie's stature (and age) still playing a small town like Fort Smith, Arkansas. Was he still so hard up after the IRS took every­thing away from him that he had to play anywhere that would have him? I hoped not-I hoped he still "just couldn't wait to get on the road again." (Another kind of Mother Road.)

That sign also flashed advertisements for an upcoming Beatlemania performance, with ticket prices of $22.50 plus $3.75 service charge. That seemed pretty expensive for an imitation show, but for Beatlemaniacs, it was as close as they were going to get, and no doubt they would be entertained. It was ironic to think that the imitation would probably look and sound better than the real Beatles ever had, given the limitations of technology in their day, not to mention the con­stant screaming-one big reason they stopped touring. (That, and being pelted with jelly beans every night, after making the innocent mistake of saying they liked them.)

When Michael came out with our room keys, I went to move my bike down along the front of the hotel to park it, and I was struck, literally, by how fatigued I really was. I had to ride up a sidewalk ramp, and as I steered my front wheel along the curb and onto the ramp, I half-realized that the back wheel was going to catch on that curb. But even as my brain began to process the likely outcome, it seemed I was too tired to think it through, or do anything about it. Sure enough, over I went, the bike and me falling Sideways onto the pavement. Michael and one of the bellmen helped me raise the 500-pound bike - no damage done (I was too tired even to be embarrassed), and hopefully a lesson learned. Fatigue makes you stupid.

Over dinner in the Holiday Inn restaurant, I talked to Michael about the European leg of the tour that would come in September. I needed to tell him I was thinking of traveling by motorcycle over there as well, but that I wanted to bring Brutus along to be my riding. partner. Liam had located an Austrian company that could provide a bus and trailer, but he suggested we should still bring Michael to Europe to look after security there. At least I wouldn't have to tell Michael he wasn't going-just that he wouldn't be riding. I wanted to tell him about this plan as soon as pos­sible, so he wouldn't hear it from someone else. I was hoping he would understand that it wasn't personal - it was something I wanted to do for Brutus, not against Michael. It was a rare opportunity for Brutus and me to travel together. To Michael's credit, he accepted the situation graceful­ly. He was disappointed, of course, but graciously sympathized with how great the experience would be for Brutus, and also saw how it would be better for himself, professionally, allowing him to cover the security end of things more efficiently.

Those two long, tiring days on the road, plus the two time changes we had already crossed, had me asleep by ten, and wide awake at five, eager to get going on the last' press to Nashville. Unlike me, Michael was not a breakfast person, save for a caffeine jolt from Red Bull or Mountain Dew, so I let him sleep while I went down to the atrium restaurant, empty so early on a Sunday morning, except for another couple of older guys on their own.

Michael and I had just over 500 miles to go now, so we were already a full day ahead of my worst-case plan. Setting off from Fort Smith, in and out of light rain, we made pretty good time across Arkansas. As we crossed the Mississippi to Memphis, the sky was clearing and the midday sun was hot. While we peeled off our rain gear at a roadside pull-out, I made a phone call to our bus driver, Dave, in Nashville. He had offered to ride out and meet us on his Harley Heritage, and guide us to the hotel. (Or as he would say it, "ho-tel.")

Just outside Memphis, I passed a sign on a bridge naming the Wolf River, and recognized it as the river where Jeff Buckley had so tragically drowned, in May, 1997. Inevitably, his songs started playing in my head; "Lover, You Should've Come Over," "Last Goodbye," and especially his haunting version of Leonard Cohen's "Hallelujah." I worked on remem­bering all the verses, and singing them into my helmet with heartfelt tunelessness, the joyful mediocrity of the talentless singer. "Well I heard there was a secret chord, that David played and it pleased the Lord, but you don't really care for music, do ya?"

Farther along, weaving our way through the dense Sunday afternoon traffic across Tennessee, I saw an exit with a sign advertising the "Patsy Cline Crash Site." This ghoulish attraction for the morbidly curious was the site of her fatal plane crash in March, 1963. Now Patsy's songs start­ed playing in my head, and singing in my helmet-both Cline and Buckley were artists I had written about in the book I was trying to fin­ish, Traveling Music.

Apart from the tour rehearsals, which were certainly my profession­al and personal priority at the time, I had a few other jobs awaiting me in Nashville. During the ten days of rehearsal there, I needed to finalize the last chapter of Traveling Music and go through the galleys of the rest of the book, hoping to catch any errors, make corrections, and send it off to the printers before the first show. The long tour was sure to demand all of my time and energy, so I knew if I didn't have the book completed and submitted before the first show, I wouldn't be able to get back to it until sometime much later, like October. That would mean at least another six months before the book could be published, and I was way too impatient for that.

Also, I hated to miss the opportunity to find more readers among all those concertgoers, as a modest number of books were sold at every show. But at least, I thought, we would have The Masked Rider and Ghost Rider on sale for the tour. If I was able to finish my part of the work on Traveling Music, it could come out sometime during the tour, and that would be fine.

My publisher was planning a new edition of my first book, The Masked Rider, but I had known I wouldn't have time to be involved in that. Earlier in the year, I had bought back the rights from the original publisher, Pottersfield Press, a small company owned by my friend, the author Lesley Choyce. I wanted to have all three of my books in more­or-less uniform editions, published and distributed by the same compa­ny, with distribution to American bookstores. Back in February, I had dug through my files in Quebec to find the original photographs, and brought them to Toronto along with the bronze cyclist for the cover, then told the publisher I would have to trust him to put the rest of it together. That turned out to be a very bad decision, but at the time, I felt I had no choice.

Michael and I turned off at the exit where Dave had said he would meet us, and there he was, standing by his blue and white Harley, its masses of chrome glittering in the sun. Medium height, 'mid-forties, wire­rimmed glasses, neatly trimmed hair and goatee, Dave wore jeans and a sleeveless T-shirt, and a "beany" helmet covered with rude stickers like, "IF I'D SHOT YOU WHEN I WANTED TO, I'D BE OUT BY NOW."

Dave had been my driver since Test for Echo, the first time I traveled with my own bus and motorcycles. Early on that tour, in October 1996, Brutus and I invited Dave to meet us at a Holiday Inn in Alpena, Michigan, at the end of a day off, and join us for dinner. To justify charg­ing our meals to the tour expense account, I declared the occasion the first official meeting of the Scooter Trash party.

Raising his Captain Morgan and Coke, Dave said in his deep south­ern drawl, "Ah guess we better discuss some business, then."

"Okay, we're playing in Auburn Hills tomorrow, right?"

"Yep."

"Motion to adjourn for refreshments."

"Seconded."

"Carried."

Brutus asked Dave where he was from originally, and when he replied, "Cincinnati," I said that his accent seemed unusually deep for that part of the country. Dave chuckled, "Ah worked real hard for that accent." He said that in his twenties, he had played bass in a gospel group out of Nashville, and had found that "the little girls really liked that accent." So he had practiced it day and night with a dedication born of pure lust, and twenty years later, it had become his own.

Not that there was anything artificial about ol' Dave. He was as real as they come, a bus-driving, Harley-riding, straight-talking Southern boy, occasionally game for a bit of gambling and drinking, a scrap if necessary. I definitely considered Dave to be one of my circle of brothers, on the road or off, just as I did Michael, Brutus, Geddy, Alex, Ray, Liam, and Gump. Dave was fiercely loyal - fearlessly loyal - to me and to everyone on the tour, and though he was not a big man, he didn't back down from anyone.

Later in that Test for Echo tour, in the early summer of '97, we were playing at an outdoor amphitheater called the Gorge in Washington state, and during the show, Dave stepped off our bus and saw little Richie ("Itchy"), the lighting crew chief, being threatened by a beefy security guard. Without even knowing what the disagreement was about, Dave put himself between them and said to the security guard, "You better just back away right now, or you're gonna get a whole lotta somethin' you're not gonna like."

The security guard was sent home, hopefully to savor that phrase, as I always have-"A whole lotta somethin' you're not gonna like."

On another tour with a country act in Galveston, Dave had been pulling the bus out of the venue after the show, when some yahoo up in a parking garage started dumping bins full of empty beer bottles down on the buses. Without saying anything to the people he was driving, Dave got out and ran up the stairs to take the guy on - only to learn there were three of them. One of them came up behind Dave and broke a bottle over his head, and he went down, knocked cold. He came to with a bloody cut on his head and a concussion, and as he described it, "Ah had a bad headache-and ah decided right then that next time, ah'd have a gun."

One day, Dave was stopped at a light while driving the bus through a city, and he watched a wild-eyed panhandler walk purposefully in front of the bus, then yank open the door and step right on board. (Oh, you don't do that!) The guy found himself looking into the business end of Dave's handgun, and hearing Dave say, "You just got on the wrong fuckin' bus."

The man threw his hands up, "No shit!" and backed right out of there.

All through that Test for Echo tour in '96 and '97, Brutus and I had heard Dave talk about how he was going to buy a Harley, and Michael and I had heard about it all through the Vapor Trails tour in 2002. But finally, at the end of that tour, he had bought one. For the next two years, he had e-mailed me photographs of the bike as he made improvements (more chrome). Then, just a couple of weeks previously, he had called me in Toronto to ask if I thought maybe we could squeeze four bikes into the trailer-Michael's and my 1150 GSes, the new 1200 GS, and, of course, Dave's Heritage. That way, when the bus was parked, he could get out and ride around, too. I told him if he could make them all fit in that lit­tle trailer, it was all right with me.

Dave fired up the unmuffled Harley, then rumbled back onto the interstate, leading Michael and me to an Embassy Suites in the suburbs of Nashville. Geddy and Alex were staying at a more luxurious hotel downtown, but over the years I had learned that I could best enjoy my privacy by staying away from "the band" -overzealous fans could often find a larger group of people, even under false names, but one or two guys traveling anonymously could usually maintain a lower profile. Dave had also recommended the suburban location of the Embassy Suites as a good gateway to nice motorcycling roads in the area.

For many years, we had all been obliged to stay in hotels under aliases, to prevent interruptions from usually well-meaning, but mis­guided fans. We'd had a lot of fun with those names, especially the irre­pressible joker, Alex, who had adopted such aliases as Dr. Karl Zborg, Hugh Jas, Hy Hytlor ("No, no, no-that's 'Hite-lor' "), and, for the R30 tour, Red Meat.

For myself, I always tried to pick a name that was easy for hotel staff to spell and pronounce, but with a tongue-in-cheek reference (nothing too silly; I had once tried being Joe Rockhead, from "The Flintstones," but after having to say that name to room service people first thing in the morning a couple of times, I changed it). I preferred obscure characters from old TV shows, like Hank Kimball from "Green Acres," Larry Tate from "Bewitched," or (one of my favorites) Johnny Gilbert, the unseen announcer on "Jeopardy." On recent tours I had been Waylon Smithers, the sycophantic assistant to the nuclear power plant owner, Montgomery Burns, on "The Simpsons."

The nom d'hotel I had chosen for the R30 tour was Paul Drake, Perry Mason's hapless investigator, so dashing in his ascots and tweeds, and always trying to hit on Della Street, who was so transparently in love with Peny. (It had been a close contest against the evil infant, Stewie Griffin, from "Family Guy," a recent hero, but Paul had won out. When I first showed an episode of "Family Guy" to Michael, and told him Stewie was my hero, Michael made a face of alarmed disbelief, "You are Stewie!")

It was also necessary for better-known employees (those often men­tioned in album or tourbook credits, like Liam) to use aliases for the same reasons-they would be awakened in the middle of the night by fans looking for us. Michael had chosen Joshua Falcon, a super-geek charac­ter he felt akin to from the 1983 "hacker" movie, War Games.

One change in our touring personnel this time was Donovan, who Was stepping into the position of "road manager." Limn had lobbied for this new combination of an assistant for him, as tour manager, who could help with logistics like ground transportation for Geddy and Alex every day, as well as being the band's personal assistant, taking care of laundry and other glamorous duties. Donovan was in his mid-twenties, from Minnesota, but now lived in Nashville. He had some tour managing expe­rience on smaller tours, and while working with us up in Toronto for sev­eral weeks, he had seemed agreeable, willing, and capable. But he won big points with me when I checked into my room at the Embassy Suites and opened a big cardboard box from him containing a carton of Canadian cigarettes ("Red Apples"), a bottle of The Macallan, some bound copies of the Traveling Music typescript I had asked him to have made (though the final chapter remained open to revision), a map of the Nashville area, directions on how to get to the rehearsal hall, and all kinds of local information. I was impressed.

I was also impressed, in a different, less welcome way, when I turned on my laptop and logged onto the hotel's broadband link. To my dismay, after three days of being off the grid, I had no fewer than twenty-eight e­mails waiting for me, so I had some work to do. Many of them were ques­tions about the details of book publishing, and there were a bunch about the artwork of Feedback. As usual, I had been coordinating the artwork, credits, and liner notes for the cover, working with my longtime collabo­rator on album covers, Hugh Syme, even as Geddy and Alex had been working on their overdubs and supervising the mixing with our co-producer, Dave Leonard.

Over the years we had established a fine division of labor, in which each of us guys at work looked after different areas of band business, especially those suited to our abilities and tastes. Before a tour, Geddy would work for months with the film companies on developing animation and mood-pieces for the big screen behind our stage, to complement a number of songs in the show. The previous year, Alex had spent weeks of long days in a Toronto recording studio with engineer Jimbo, working on the audio mixes for our Rush in Rio DVD. Likewise, apart from drum­ming and lyric-writing, I would oversee the graphic arts side of things: album covers, tourbooks, and written pieces to accompany album releas­es and such.

Strange that the drummer ended up being perceived as the literary one in the band, given the usual reputation, especially among other musi­cians, of those of us who "hit things with sticks." Drummers may be the subject of more jokes than any ethnic group, or even traveling salesmen, priests, rabbis, and blondes. And like the ever-popular blonde jokes, most drummer jokes imply very unkind things about our intelligence.

But they are funny:


Q: What did the drummer get on his IQ test?
A: Drool.

Q: How can you tell if the stage is level?
A: The drool comes out of both sides of the drummer's mouth.
---
Chapter 2: A Stage is All the World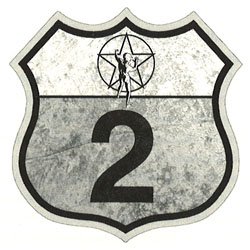 To awaken quite alone in a strange town
is one of the pleasantest sensations in the world.

Freya Stark




On a hot Tennessee afternoon, the sky a hazy bluish-white and the tem­perature nudging 90 degrees, Michael and I rode twenty minutes up the interstate to downtown Nashville, then a few blocks through the city to the rehearsal hall. Other than playing in Nashville every tour, and bicy­cling or motorcycling around a bit, I had never spent much time there, so I was looking forward to these ten days. The beginning of a tour was a rare opportunity to spend longer than the usual few hours in a city, and on previous tours we had enjoyed staying a week to ten days in Pensacola, Florida, Greenville, South Carolina, St. John's, Newfoundland, New Haven, Connecticut, and Hamilton, Ontario (a slightly more familiar set­ting, between my home town of St. Catharines and Toronto, and, in fact, the City where I was born, the nearest hospital to our family farm in Hagersville).

For the two previous tours, Vapor Trails and Test for Echo, we had held the full production rehearsals in a small arena in Glens Falls, New York, on the edge of the Adirondacks. The crew stayed at a nearby hotel so they could go back and forth to the arena easily, and the band stayed about twenty miles north, at the Sagamore resort on the shore of Lake
George. I had especially loved the motorcycle ride back from the arena at night, cool in the spring or fall, woodsmoke in the air, as the dark two­lane road curved along the shoreline of Lake George. I seldom ride at night, for reasons of safety and lack of scenery, but those late-night returns were so enjoyable, cruising along through the chilly darkness and feeling warm under my leathers from the exertion of having just played through the three-hour show.

This time we were trying Nashville, or as it was sometimes called, Nash Angeles, Nash Vegas, and-by the guys at work-"Naishville," in the manner of a longtime bus driver, Whitey, from Michigan. It hap­pened that tour manager Liam had been making a lot of visits to Nashville in the past couple of years, though his dimwitted friends and employers hadn't yet put together the reason (cherchez la femme). I didn't even make the connection when Ray told me "we" were thinking of trying a new rehearsal place in Nashville that Liam was suggesting. Apparently it was a purpose-built facility adjacent to the downtown arena, and the management there was eager to develop new business, particularly from the non-Nashville, non-Country world, so they were offering a very favorable deal. I had thought at the time it was a classic "Thrifty McBirt" rationale, but it was the opposite of rationale; it was love.

Liam had been going through an unpleasant divorce (is there any other kind?), but he was a very private and discreet man, and it would be months before the guys at work would start whispering about a possible secret relationship between Liam and the crew bus driver, Lashawn. Now on her second tour with us, Lashawn was a blonde, Nordic girl from Minnesota who lived in Nashville, and her younger brother was ... Donovan. (And we still didn't figure it out! )

On that first rehearsal day, Michael and I followed Donovan's writ­ten directions into downtown Nashville (though Michael pretended we were following his GPS), then turned onto a side street. Dave was wait­ing there, astride his Harley, cigarette dangling from his mouth, and he led us down the ramp and into the cavernous load-in area where we parked the bikes. George, the tour carpenter and a longtime friend who came from the same small town I did (Port Dalhousie), was working with Dave on installing new tie-downs in our trailer, helping to make it possible to carry Dave's Harley as well as our three BMWs.

I walked past Frenchie's improvised kitchen, the usual Tibetan prayer flags looping across it, and he gave me a big smile as I paused to greet him. Frenchie had a surfer's style of straight, fair hair slanting across his forehead, a big warm grin, and an ever-cheerful, earnest demeanor. He lived in Telluride, Colorado, at one time living year-round in a wigwam-though using his girlfriend's nearby house for some ameni­ties, he admitted, as a true modern-day Thoreau (during Thoreau's stay at Walden Pond, his self-proclaimed "simple life," he was said to have often visited his neighbor, Ralph Waldo Emerson, for meals, laundry, and even dalliances with Mrs. Emerson).

From our early conversations on the previous tour, and from reading my books, Frenchie knew of my love for the American West, and one time he gave me a wand of sage as a gift. He said that when he was in a hotel room or unfamiliar place, he would light the sage and wave the smoke around the room.

Geddy once said of Frenchie, "He has great energy." I thought that was the kind of observation only Californians made, but it was apt.

I walked on into a huge concrete soundstage, on the stage-left side of a raised stage that dominated one end of the vast cubical room. Our drums and amps and keyboards were dwarfed by lighting trusses and banks of speaker cabinets hung from the overhead gridwork. The video crew ran through tests of bright grids and skateboarding videos flashing on the rear screen, and on the narrow screens of diminishing length, called "icicles," that framed it. Sequences of colored lights blinked spo­radically from the elaborate array above the stage, and occasional exper­imental noises whooshed, banged, squealed, and thundered through the
P.A. system.

In front of the stage, the floor was littered with rows of empty road cases, leading back to the front-of-house mixing area assembled in the middle. Technicians huddled around the sound boards and lighting con­soles, supervised by our front-of-house sound engineer, Brad, and long­time lighting director, Howard, who had joined the band as our first road manager, exactly when I did. So this was his thirtieth anniversary, too.

I said hello to a few of the guys at stage left, the friendly monitor engineer Brent, the quiet young sound technician Beau (both with their short, spiky hairdos), and Geddy's bass guitar tech, Russ, older, heavier, with a kind face and a neat haircut he called his "love sculpture." Jack Secret came wandering by, long hair and droopy, basset-hound face. Jack was Geddy's keyboard tech, one of our old-time crew members going back almost thirty years.

A corridor at the far end of the soundstage led to the production offices, a kingdom presided over by production manager, C.B., and his production assistant and spouse, Karen. The band had a long history with C.B., going back to our first tour in 1974. We were opening quite a few shows for Kiss back then, and C.B. worked for their sound company, Fanfare Sound, out of Michigan. He still had the same warm, beaming smile, though framed by a few wrinkles these days, and his long ponytail showed streaks of gray as it fell neatly down his back. After stints with such Midwest artists as Bob Seger and Chicago, C.B. had come back into our lives on the Test for Echo tour, and again for Vapor Trails in 2002. As production assistant, his wife Karen looked after the assignment of dress­ing rooms; the daily guest-list requests from the local record company people, our Toronto office, press, band, and crew; the phones, fax, and e­mail; and the local "runners," who spent the show-days driving around the city on various errands. Karen also supervised the crew catering and deliveries of drinks and snacks to the buses, and dealt with many a trifling request from crew or band members. Karen and C.B. arrived with the first trucks on the morning of a show, and didn't leave until the last truck was loaded, so their days were long.

C.B. also acted as stage manager, dealing with the local crews of loaders, stagehands, and riggers; and with local building management; problems or complaints from our crew and drivers; as well as getting the show started on time and the band on and off stage. Thus, to many of the people who worked around us, C.B . was the face of the band, and his cheerful and unflappable demeanor was a perfect lightning rod to defuse tensions and maintain a calm working day for everyone. C.B. had "good energy" too. Every afternoon when I arrived at the show and checked in at the production office, Karen welcomed me with a smile. Music played quietly from C. B.'s computer, and incense wafted through the air. It was a friendly place.

The always-harassed Liam had a connecting office, and when I gave him a wave and hello, he looked up through his thick glasses from his incessant work on computer, telephone, and piles of paper. Liam's histo­ry with the band was even longer than mine, for h~ had been part of the two-man crew when I joined (his nose still had a kink in it from a long­ago accident in an equipment truck). Through the '70s and early '80s, as the crew grew larger and more specialized, Limn had looked after Alex's guitars, amplifiers, and effects (which explained his premature gray hair, more salt than pepper these days). Then he moved up to stage manager, and finally to the top spot, tour manager. Along with Geddy, Alex, and Ray, Liam was part of the tight inner circle of the organization, and one of my "brothers."

Ray, for his part, usually worked from his Toronto office and left the traveling to us . He would come out for the first show, and other "selected" appearances during the tour, but if Liam's theater of operations was logistics, then Ray's was strategy. Most of his time was spent dealing with other "generals," mostly by telephone, with occasional meetings in New York with our American record company and booking agency. Ray had been Rush's manager since before I joined, back when we were all ambitious young men. Even as a teenager amid the excitement of the Toronto music scene in the 1960s, Ray had gravitated straight to the more practical-not to say more lucrative-side. In our early twenties, while the rest of us were still struggling musicians, Ray ran a successful booking agency, managed several bands, promoted concerts, and had started his own record label to release Rush's first album-when no one else in Canada would.

In the later '70s, once Ray had sloughed off a couple of unwanted partners, he set up Anthem Records to be our Canadian label, giving us complete freedom and isolation from the big corporations. Even our American recording contracts were so-called production deals, where we agreed to deliver a finished piece of work, music and artwork, and the record company would distribute and promote it. This arrangement kept the wolves from our doors, in both senses, and in terms of the music busi­ness, maintained the healthy separation I always liked to see between the words music and business.

Ray and I had sometimes clashed in the early years, each of us see­ing our side of things too narrowly, but we eventually developed a friend­ly respect for each other. Both of us learned to be more generous, in a way that might be useful for other people to consider: "Even if you don't respect the opinion, respect the person who holds it." For my part, I learned to value Ray's abilities in business-his imagination, his thor­oughness, his loyalty, his acumen.

I used to joke that while Ray might not be able to spell Tucson or Albuquerque, you could bet that when we played in those cities, our deals would be maximized to every decimal point. There's a joke about why most popular songs are in 4/4-because that's as high as the drum­mers can count-and it's true that a page of numbers makes my eyes glaze over. I once told Ray, "I don't have to count, because I can spell. You don't have to spell, because you can count."
Q: What is the difference between a drummer and a savings bond?
A: One will mature and make money.
My friendship with Ray went deeper, too. When I was reeling from the losses of my daughter and my wife, no one was more supportive and helpful than Ray. In recent years, when I lived in California and Ray in Toronto, he and I spoke on the phone from time to time, friends catch­ing up on each other's lives, with business being just part of it.

Likewise, the separation of music and business remained strong. Ray rarely visited us in the recording studio, for example (music territory), and it had been many years since I had visited Ray's office (business ter­ritory). I liked the people who worked there, though, and Ray's small staff included two other people who had been with us for more than thirty years. Pegi, jovial and gregarious, was a kind of vice president of the whole enterprise, running Anthem Records, supervising new releases and packaging, dealing with other record companies outside Canada, music publishing, and an amazing variety of day-to-day issues from TV and film rights to instrument endorsements. The other rock of the organ­ization was Sheila, working quietly in the background as the nominal "bookkeeper," but her power and influence far transcended that. Sheila had held together the practical side of my life for many years, and everyone, including Ray, was careful to stay on Sheila's good side. There was nobody better to have on your side.

But there was something about offices, like banks and hospitals, that made me uncomfortable. So I avoided them-offices, banks, and hospi­tals. I was much more at ease in my "office" behind the drums, or on a motorcycle, or even just hanging around in a rehearsal hall in Nashville with my fellow gypsies of the traveling roadshow, the guys at work.

Geddy and Alex arrived in the loading area in a rental van driven by Donovan. Once they had greeted all the crew members, old and new, we began the slow process of checking out our equipment and playing through a few songs. There was the inevitable wait while Alex fussed with amps and effects, his technician Rick standing by to carry out his wishes to change this, that, and the other, then change it all back again. We heard again the familiar loud gronk-gronk of Alex playing chopped chords to test the echoes, choruses, and reverbs. If it went on too long, Geddy and I would look at each other and quote the Monty Python movie: "Run away!"

Another important consideration for Geddy was his "amp line." Alex always had a huge stack of amplifiers and speaker cabinets on his side of the stage, but Geddy's bass guitar setup went through direct feeds and electronic effects, as did the keyboards, so he didn't need any stacks of amplification. He was always looking for amusing ways to balance the stage setup, and on the Test for Echo tour, he had put up an old refriger­ator (perfect for the fridge magnets Brutus and I collected on our trav­els) and a selection of vintage kitchen appliances.

On Vapor Trails, Geddy had been inspired to have a row of three old Maytag dryers up there, spinning throughout the show with T-shirts he and Alex handed out later to the crowd before the encore-"I GOT THIS T-SHIRT FROM DRYER NUMBER 3." Those dryers had caused consider­able wonder from stagehands and fans, and the crew had fun inventing reasons for their use, "This one's for a 'warm' sound, this one's for a 'dry' sound," and the sound crew even set up dummy microphones in front of them.

For this tour, Geddy didn't want to give up those dryers, but at the same time, he wanted something new. Eventually he settled on having only two Maytags, but added an old-fashioned Automat dispenser (anoth­er part of Limn's job was locating these relics) with rotating shelves that eventually collected all kinds of interesting items, from presidential bob­ble-heads to superhero dolls. Some days, soundcheck was held up while he found places to display his latest treasures.

Whenever we began that last stretch of pre-tour rehearsals, we always tried to adapt right away to "show hours." We would arrive in the late afternoon and rehearse a few songs as a pro-forma soundcheck, then eat a light meal from Frenchie's kitchen together in the dressing room, and take a suitable interval for digestion-we often quoted a room-service waiter who once advised us, in a Southern ebonic accent, "Don't let the food digest your stomach."

In a college gymnasium dressing room, I once found the following advice taped up on a locker:
How To Stay Young

1/ Avoid fried meats which angry up the blood.
2/ If your stomach disputes you, lie down and pacify it with cool thoughts.
3/ Keep the juices flowing by jangling around gently as you move.
4/ Go very light on the vices, such as carrying on in society. The social ramble ain't restful.
5/ Avoid running at all times.
6/ Don't look back. Something might be gaining on you.

-Leroy Satchel Paige
Some useful wisdom there, from a legendary baseball player (veter­an of the Negro Leagues), especially "the social ramble ain't restful" and "avoid running at all times." However, I have never figured out how to jangle around gently as I move. Must be a baseball thing.

When the three of us finally decided to face the inevitable and go to work, we gathered onstage and launched into the first set. We always tried to play it straight through, then take a break for the "intermission," before beginning the second set, which was even longer and harder (especially for me, as it included the workout of my drum solo), and fin­ishing with the extended medley of the encore.

Throughout our career as headliners, beginning in the mid-'70s, we had always played a single, long encore. That policy was partly based on advice given to us back then by the incomparable Mendelson Joe, musi­cian, painter, activist, and all-around artist and gadfly. In Joe's usual stern manner, he had said, "Play one encore, and only play another one if the police ask you to."

In modern-day concerts, the encore is simply an obligatory part of the show, expected and delivered. In our early days as an opening act, we had often seen headliners work the audience for as many encores as they could, playing one song and leaving the stage each time, with the house­lights still down. They judged their shows by how many encores they had milked from the crowd. We preferred to construct a tour-de-force encore of fifteen or twenty minutes, then leave the stage and put up the house­lights. After more than three hours of us, most people ought to have had about enough.

As we worked through the show in those later rehearsals, we would only stop playing if we had a train wreck and needed to pause to sort out an arrangement problem, or if we encountered a technical calamity that was too ... discouraging.

For our band, technology had mostly been a blessing, though it was sometimes disguised as a curse. By the time of our third record together, back in 1976, we were already feeling a bit cramped by the limitations of guitar, bass, and drums. We talked about adding a keyboard player to give us more dynamics and more textures, but we also realized that the chem­istry among the three of us was a rare and precious alloy, so we were apprehensive about adding another element. Instead, we decided to do it ourselves.

Geddy acquired a primeval synthesizer, the Minimoog, and organ­like Taurus pedals, and soon he and Alex combined those with double­neck and acoustic guitars while I was bringing in orchestra bells, glock­enspiel, bell tree, cowbells, wind chimes, gong, tympani, timbales, tem­ple blocks, triangle . . . the lot.

We experimented and explored, and sometimes, like any ambitious young band, we used things just because we could, whether a new musi­cal accomplishment or a new toy. Like us, the machines continued to develop and mutate, and soon there were digital synthesizers, sequencers, midi (Musical Instrument Digital Interface) pedals, elec­tronic drums, and masses of keyboards. This became a conflict, especial­ly for Geddy, who found himself shouldering a heavy double-neck guitar while he played keyboards with his hands, pedals with his right foot ­ leaving all his weight on his left-while singing the lead vocals. It was an ergonomic nightmare, a mental tapdance, and it didn't leave him much room for jumping around and having fun.

In the '80s, we again discussed bringing in a fourth member, a key­board player, at least for live shows. But we were still apprehensive about the chemistry thing and, certainly, proud of what we could do with just the three of us. So we decided to carry on ourselves. And once again, technology came to our rescue. Since Geddy's keyboards could now be triggered by Alex's foot pedals (through the magic of midi), or even by one of my drum pads, Alex took on more of the keyboard triggering when he could, and though my hands and feet were usually busy with my own part, sometimes I could spare a beat to trigger a sound or an "event."

Sampling had been a major influence in music during the '80s and '90s, and we had certainly made use of it in our music, especially in live performance. But rather than sampling old James Brown records or orchestral flourishes, we tended to sample ourselves. This was a fine line to walk, and on one extreme, some bands started performing to prere­corded tapes, while others made a big deal about not using synthesizers or samplers at all. Over the years, we had seen bands with guitarists, key­board players, and background Singers hidden under the stage or behind the curtain, like the Wizard of Oz ("Do not look behind the curtain! Do not look behind the curtain!"), and others who sounded bare and thin without all the studio trimmings. Being keen young Aristotelians, we chose the middle route, the Golden Mean.

Even as a drummer, I couldn't resist the benefits of triggers and pads, of having literally any sound I wanted under my sticks or my feet ­ marimba, church bells, West African djembes, a self-made recording of a plastic water bottle struck by a toothbrush (used in "Tai Shan"), an omi­nous rumble of thunder to open my solo, a perky ensemble of congas and tribal drums to spice it up, and wailing big-band horns for the climax.

As a band, we used whatever we needed-keyboard samples, back­ground vocal effects, string parts, whatever. The line we drew was that they were all samples of us, and every note, or every "event," had to be triggered manually (or pedally, as the case might be) by one of us. It became a matter of choreography, ultimately, and early rehearsals often ground to a halt while Geddy and Alex worked out who was going to hit which pedal, while the programmer assigned the appropriate sample to each different trigger.

One steamy morning in Nashville, I joined Dave for a motorcycle ride in the Tennessee countryside with one of our longtime truck drivers, Mac, who had rented a Harley-Davidson V-Rod for a few days. He had been parking it in the loading bay at work, and I had been admiring that sleek, modern power cruiser, especially pretty in its dark red paint. That afternoon I was riding my new 1200GS, working through the 600 miles of the factory-recommended break-in, and reluctantly keeping the engine RPMs low. I followed Dave and Mac as they rumbled along the country lanes, through a green world of farms and fields, woods and small settlements. Dave and Mac had excellent group-riding manners, the leader in the left wheel-track of the lane, and the others in staggered for­mation with at least a second between us. I enjoyed the relaxed pace of having no destination and lots of time to get there.

As we wound south along the Natchez Trace, giving due regard to its sternly enforced 45 mph speed limit, we had plenty of leisure to appre­ciate its pristine beauty. A true "parkway," with nothing around it but dark green woodlands, trimmed grass verges, and occasional time-hon­ored pastures and hay barns, it more-or-Iess followed the route of the path (trace, in French) blazed by the farmers returning from the Mississippi. Floating downriver with their produce, they would sell their goods and their flatboats, then walk back to their homes in the Tennessee and Ohio River valleys. That perfect road winding through such groomed, painterly scenery had me wishing I could cruise like that all day, or at least down to Tupelo and back.

Brutus and I had ridden that next stretch of the Natchez Trace back in '97, on a ramble through the Deep South on a route we had whimsi­cally dedicated to the song "Ode to Billie Joe." Bobbie Gentry's Southern Gothic ballad from 1967, with its cryptic lyrics, hypnotically repetitive guitar, and eerie string arrangement, opened with "It was the third of June, another sweet and dusty Delta day." For Brutus and me, it was the sixth of June, and it was raining.

After a show in Nashville, we had slept on the bus in Muscle Shoals, Alabama (famous for its recording studio and rhythm section, who played on Aretha Franklin's "Respect," Wilson Pickett's "Mustang Sally," and Bob Seger's "Old Time Rock and Roll," among many others), and woke up in the rain. We put on our rainsuits, unloaded the bikes, and splashed down the Natchez Trace through Tupelo, where the "Ode to Billie Joe" narrator's brother and his new wife Becky Thompson ended up buying a store. Then across central Mississippi to Carrollton, the seat of Carroll County, where "my brother recollected when he and Tom and Billie Joel Put a frog down my back at the Carroll County picture show."

No one was chopping cotton or baling hay on that rainy morning, but the sky began to lighten as we crossed the Tallahatchie River (must have been the wrong bridge-if Billie Joe had jumped off that one, he would only have stubbed his toe). We traversed the flat farmlands of the Mississippi Delta, then crossed the wide river itself, the Father of Waters, which always felt like a great American Divide.

After a fine and funky barbecue lunch in Forrest City, Arkansas, the rain cleared away, and we had a fast, fabulous ride up through the Ozarks to a motel in Jefferson, in easy reach of the next day's show in St. Louis.

After that long day, during which we had covered over 600 miles of mostly back roads, and spent fourteen hours on the bikes, traveling through so much southern Americana, I made a journal note.
And about those who bewail the loss of "regionalism" in America. Whether or not it's worth regretting, it's definitely still there-if those armchair anthropologists would get off the interstate! Away from the cities and beltways, away from the suits and logos and trail­er-trash TV talk shows, there are still a million pockets of "Americana" out there, small town gas stations and diners where you will meet hillbillies, aristocratic southerners, weathered ranchers, overalled farmers, solitary fishermen, burly loggers, apple-cheeked grandmothers, and friendly, decent folks. And a million landscapes, from snowy mountains and starkly majestic deserts, to white picket fences and maple trees on Main Street.

Consider Roy's Motel on Route 66 in Amboy, California, the Queen's Kitchen in Fairview, Oklahoma, the Wheatleigh Inn in Lenox, Massachusetts, the Hammond Family Restaurant in Madison, Indiana, the Cowboy Cafe in Tilden, Texas, and "La Maison de Saucisse de Lac Artur," in Louisiana's Cajun country. All part of the Great American Theme Park.
But Dave and Mac and I had no time to visit Elvis's hometown, Tupelo, that day. It was a work day, and I had to get to the rehearsal hall later that afternoon. After about 100 miles of relaxed cruising along the Natchez Trace, we stopped at a roadside picnic ground and agreed to loop back from there.

An unmarked ranger car pulled in behind us, and I was worried for a second, but it turned out the ranger was a motorcycle enthusiast, and perhaps lonely. In a deep southern accent (for example, he said the busiest month of the year around there, and the hottest, was 'jew-lye"), the ranger talked about motorcycles for a while, and he knew all about my new 1200GS. He told us how he kept hinting to his superiors that he would like to be transferred to motorcycle patrol, but so far, no luck

Heading back toward Nashville, Mac and I traded bikes for a while. Again I fell in behind the two of them, and sometimes lagged well back, just so I could twist the throttle and feel the gathering surge of the V­Rod's power as I roared up behind them again.

During one roadside conversation, Mac mentioned he had first start­ed driving for the band in 1977, in the course of recounting a story from that tour, A Farewell to Kings. In those early years, we hadn't yet learned to demand such touring amenities as an occasional day off, so we would play six, seven, even ten one-nighters in a row, traveling overnight between each one. By that time, we had our small RV, the Barth, and a driver (Jwerg, a nice young man, though he did scratch himself a lot), but following that kind of itinerary for months on end became a soul-destroy­ing ordeal of constant driving and working. The crew had T-shirts made calling it the "Drive 'til You Die Tour."

Mac described himself as "a green young rookie" back then, and he had decided to drive his tractor-trailer up the Pacific Coast Highway near Big Sur, which I knew to be a particularly tortuous coil of road clinging to the contours of that rugged coast, its bends too tight and narrow for a long truck and trailer. Mac's wife, Candy, who still sometimes came out to ride with him, had been with him then, and Mac told Dave and me, "Candy was hanging out the window just freaking out-and I mean freak­ing out!"

I had ridden with Mac in his truck myself a few times in the early days, and other truck drivers too, just for the adventure of it. One time I rode all night across Newfoundland with Mac, heading for the ferry to Nova Scotia at Port-aux-Basques. The band had started our Hold Your Fire tour in St. John's that October of 1987 (I know, because I recently came across my certificate from The Royal Order of Screechers, testify­ing that I had been "enrolled" by fulfilling the rituals of kissing the cod and swallowing the shot of harsh rum called "Newfie Screech"), with a week of production rehearsals and the first show at the Memorial Arena.

In the afternoons, before going to work, I rode my bicycle all around St. John's, and down to Cape Spear, the easternmost point of North America. There I saw two snowy owls-the kind on our Fly By Night cover, which I had never seen in the wild before-sitting on the open meadow beside the lighthouse. That had been our first visit to Newfoundland, and all of us were especially charmed by the people, so friendly and open-hearted.

After the first show in St. John's, we had a day off to travel to the sec­ond show in Sydney, Nova Scotia (birthplace of Brutus, though they haven't put up the historical marker yet). My bandmates would be flying from St. John's to Sydney, but I wanted to avoid that dreaded short flight, and see more of Newfoundland, so I hitched a ride with Mac. I don't know why I thought I would see more of Newfoundland driving all night in a truck, but I will always associate that long drive with the music of Percy Sledge, playing on Mac's tape deck while I tried to sleep in the bouncing sleeper.

In the inevitable exchange of road stories among longtime profes­sionals like the three of us, Mac also told Dave and me about a recent tour he had driven with ZZ Top. The band had had a day off in Minneapolis, and early in the morning, guitarist Billy Gibbons came down to the hotel lobby, gathered up some of the drivers who were around, and invited them to go for a ride with him in his limousine. Billy gave the driver directions, and they drove for an hour into the wilds of Minnesota, getting deeper into the woods on gravel roads-left here, right here-until they pulled up at a lakeshore, at the foot of a dock.

Tied at the far end of the dock was a vintage 57-foot Chris-Craft cabin cruiser, a gleaming vision in teak, mahogany, and brass, which Billy had bought from its owner twelve years earlier, and had never been back since. He had been sending the former owner regular checks to look after the boat for him, and when Billy and the drivers walked out on the dock, the guy was there working on the boat. When he saw Billy, he was shocked, and said, "I thought I'd never see you again!"

Hearing that story, I remembered Mac had also experienced my nau­tical folly, the 75-foot schooner Orianda, which I had owned for a few years in the mid-'80s. Mac and Candy lived in Rhode Island, and at the time I was trying (desperately) to sell that great wooden money-magnet, having it moved from its home port in the British Virgin Islands to Fort Lauderdale, and then to Newport for the summer, seeking a buyer. One week in August of '86,1 went down to Newport with a group of friends from Toronto (the parking tag from Newport Yacht Club still hangs in my garage, and my favorite song at the time was "No Promises," by an Australian band called Icehouse-I remember playing it again and again as I drove my Porsche 911 convertible through the White Mountains of New Hampshire). We enjoyed a few days of sailing around Nantucket Island and Martha's Vineyard, and one day I invited Mac and Candy for a day-sail.

My history with that boat was checkered, but its own history was impeccable: built in Europe in 1937 as a racing yacht for a member of the Norwegian royal family, it had been launched as Ragna IV (as attested by the compass rose). After several decades in the Mediterranean, and a few name changes, Orianda remained sleek, shapely, and beautifully appoint­ed, but its all-wood hull, decks, rails, deckhouses, masts, spars, and state­rooms were ruinously expensive to maintain. And in any case, I had cer­tainly never had any desire to buy a sailing yacht. The scheme had been cooked up by some friends of mine, brothers-in-law Steve and Keith, and Captain Mike, and the plan was to pool our resources and buy a sailboat, then charter it in the British Virgin Islands with Mike as the captain.

Well, that sounded fun. I had been down to the Caribbean once before and sailed with Captain Mike around those beautiful islands, and I loved the tropical boating life. The plan sounded workable (for all I knew), and I agreed to be a fourth partner. The four of us flew to sever­al Caribbean islands looking at sailboats, playing Cuban dice and drink­ing daiquiris along the way, and ended up buying Orianda from an old Frenchman in Antigua.

However, when the bill-of-sale came due, my partners were sudden­ly unable to put up their part of the money, and, just like that, I became the owner of a big wooden sailboat. Alas, the charter business didn't begin to pay for the upkeep of that graceful wooden albatross, let alone hiring and feeding a crew of four, the semiannual haul-outs at the mari­na and inevitable repairs, and Captain Mike's regular presentations to me of three-ring binder "wish lists" full of brochures for new dinghies, new generators, new sails, and other never-ending bills and expenses. By the time that enterprise had drained me of five times the original investment, my keen financial mind decided it was time to sell that boat.

Still, I did have some wonderful times on Orianda, magical inter­ludes with family and friends sailing among those unspoiled tropical isles, with their warm, clear water and spectacular coral reefs for snorkeling. On one European tour in the early '80s, just after buying the boat, I car­ried around a copy of the sailor's bible, Chapman Piloting, and tried to learn something about nautical terms, seamanship, and dead reckoning. "Some knowledge of nautical lingo identifies a person with an ancient art, one that has had great influence on human history, but it would be mere vanity to learn the language of the sea for such a reason."

During a break in one of our tours in the early '80s, I hosted the guys at work-Geddy, Alex, Liam, frequent co-producer Terry Brown, and occasional pilot Brian Laski-for a riotous week of sailing around the Virgin Islands. Sailing, snorkeling, drinking, and laughing at Alex's nauti­cal terminology (the generator exhaust was the "raging aft-hole," the boom, a "head-smasher log"), we shared yet another unforgettable time together.

One afternoon, Alex and Geddy were lazing on the deck, curled around the foot of the mainmast and drinking whisky as we sailed along. After a while, they called me over and drunkenly told me they had fig­ured out each of our "essential natures," and could define those funda­mental characters in one word each. Those one-word definitions boiled each of us down to a very unflattering essence, and there was some rue in our laughter. Like the secret names of God, those words were never to be uttered, but that mutual recognition, however harsh, forged a deep understanding among the three of us forever. We were like those long­married couples you see in restaurants; they know each other's worst sides, and still prefer to stay together.

The late '70s and '80s were our "exotic" period in recording projects, as we often went away to record our albums in rural England, Wales, or Quebec, many times in London, and even in Paris and the Caribbean. In May of 1985, we were working on our Power Windows album, and had finished the basic tracks (everything but the vocals and guitar overdubs) at the Manor studio in rural England. After that, we took a couple of weeks off, then moved to Air Studios on the island of Montserrat (before that paradise was devastated by its volcano) .

I flew from London to meet my family in the Virgin Islands, and we and the crew spent a few days sailing Orlanda down through the Leeward Islands, from St. Martin and St. Barthelemy to St. Kitts and Nevis, a long tack toward Antigua, then a long windward beat to Montserrat. That was a glorious way to arrive at work, of course, but all things considered, I could have bought a lot of adventures for the ulti­mate price of those few interludes, and I was relieved when the boat finally sold-for less than half what I had put into it.

The worst loss, however, came a few years later, when Captain Mike passed away. He was only in his early forties, and left a wife, Pat, and two children, Elizabeth and Alex. Mike's health had been declining for a few years, weakened by the congenital heart defect that had claimed his father, two of his brothers, and his sister, one after another. All of them were exceptionally tall (a friend compared being around them to stand­ing in a redwood forest), Captain Mike stood about six-foot-ten, and all of them had the long, spidery fingers characteristic of Marfan's syn­drome, their fatal flaw.

Mike had grown up in my hometown, St. Catharines, and I remem­bered seeing him around when we were teenagers-extremely tall even then, with long dark hair and mustache, striding loose-limbed and bare­foot on summer afternoons on St. Paul Street downtown, with his big Irish setter. Sailboats had been for Mike and his brothers what motorcy­cles or sports cars were for other young men-something to cobble together and get around on during our brief Canadian summers.

Mike's father was the owner of a factory in St. Catharines, Canada Hair Cloth, which made upholstery stuffing and such, and supported a fairly aristocratic family lifestyle in our toniest neighborhood of the times, Old Glenridge. Mike told us that as children, they were never allowed to put cereal boxes or ketchup bottles on the dining table-noth­ing so crude as a label. However, his advantages did teach him to appre­ciate the good things in life; in later years, he and Pat would sometimes go Without a few necessities to buy a good bottle of champagne. (Like a quote from Frank Lloyd Wright, "I like to do without the necessities of life so I can have the luxuries.")

Mike was educated in private schools, then boarding school (which he claimed to have enjoyed, unlike most accounts of that experience), and that combination of upbringing and education, with his natural looseness of demeanor and teasing sense of humor, made Mike a perfect charter-boat captain. In addition to his sailing knowledge and experience, he Was able to put guests at their ease, take an interest in whatever inter­ested them, while seeing that they were treated with courtesy, consider­ation, and that ineffable quality of "class."

However, that combination of easygoing refinement and casual sophistication in Captain Mike meant that he wanted the best of every­thing for Orianda, and his own natural generosity meant that he had trouble with the concept of economy. Though it wasn't Captain Mike's fault that Orianda, like all wooden boats, was "a hole in the water into which you throw all your money." (Another definition of sailing: "Standing in a cold shower with your foul-weather gear on, tearing up hundred-dollar bills.")

In any case, the Orianda episode was a good example of several unfortunate experiences I had investing in friends' businesses, and even my whole financial history. I usually managed to lose money even in the typically reliable enterprise of buying and selling homes, and even my professionally-administered investment portfolios had a distressing habit of shrinking instead of growing. Economic instability, bear markets, ris­ing interest rates, I don't know, I was never very interested in such mat­ters, but as my riding partner Michael likes to insist, "a girl's gotta eat."

At least I still had a job, and could make a decent living, if I was will­ing to work hard enough. And in May of 2004, I definitely felt like I was working hard enough.

A journal note.
Monday, May 24, 2004

Different kind of pain today, after almost two months of hard playing-not pain of abuse, but just exertion.

Still, it's pain!

And even after a day off. Though I played hard Friday night, knowing there were only two rehearsals left. And still some nagging technical problems-triggers, internal balances, monitors. Playing well, though, that's the main thing.

Book sent off yesterday, after page proofs filled with pink Post­-its. Tired eyes.
After a week of playing the three-and-a-half-hour show every night, we had been obliged to take a day off, because tile arena adjacent to our rehearsal hall was hosting a concert with the pop-country entertainer, Alan Jackson. That was an amusing coincidence to my editor, Paul, because, at his urging, a little rant on Jackson had recently been cut from Traveling Music. In a forum like that book, where I was writing about music I loved, it was hard to resist talking about music I didn't love, but Paul had inspired me to rise above that, to celebrate excellence, rather than lamenting its lack I was more drawn to what English writer Kingsley Amis said, "If you can't annoy somebody, there's little point in writing," but I could see Paul's point, and acquiesced reluctantly.

For their part, the arena management was concerned that Jackson's audience might be disturbed by our racket next door, but perhaps we could have drowned out his cheesy cover of "Summertime Blues" with our cheesy cover of it. (Editorial objection overruled.)

Carrie flew into Nashville for the last few days of rehearsal and the first show, and out of deference to Her Ladyship, Michael and I moved to a slightly nicer-or at least more central-hotel. Before Carrie and I met, in 1999, all she knew about the band was a teenage memory of hear­ing "Tom Sawyer" or "The Spirit of Radio" on car radios, but she liked to watch our shows. At the Nashville rehearsal hall, she put in her earplugs and joined the small audience sitting in a handful of chairs in the middle of the dark, booming soundstage, and watched us go through the show. I liked being able to look out and see her there, my pre-Raphaelite beauty giving me a smile and a wave.

The young man beside her, with the unmistakable shaved head, was my dear friend and hiking partner in Los Angeles, Matt Scannell, who had recently dissolved his band, Vertical Horizon. Matt was planning to make his own album eventually, but first he was eager for new experi­ences, accepting session work as a guitar player, and even as a singer, col­laborating with other songwriters, maybe producing a young artist. He continued his training with a vocal coach he saw every week, and worked on his own songs.

I admired the way Matt had handled his meteoric success with the Vertical Horizon Everything You Want album; he had been so sensible. As the band's principal songwriter, Matt's combination of income from record sales and publishing had been sizable from just that one hit album, but instead of throwing the money around and buying things like Ferraris and mansions (and big wooden sailboats), Matt had invested his money (what we in Rush always called a "wedge"). He was determined to live modestly on his income, while devoting himself to music without any economic pressure.

In Nashville, Matt was combining a social visit with some meetings, interested in trying to collaborate with other writers, just to broaden his horizons. But, so far, Matt wasn't too impressed with the horizon in Nashville-he described sitting in an office with a slick-haired record­company executive who wore cowboy boots and chrome-framed, Elvis­style sunglasses. Matt had been sorely tempted to reach over the guy's desk and grab those sunglasses: "Just take those off!"

Beside Matt, the diminutive, squarely-built Englishman with the neatly-trimmed beard was our longtime friend Peter Collins ("Mr. Big"), co-producer of several of our albums in the late '80s and early '90s, and one of our favorite people. Though Peter was a born Londoner, cosmo­politan and sybaritic, a complicated life trail had resulted in him living in Nashville (again, cherchez la femme). Peter worked with artists in Los Angeles once or twice a year, and he and I always tried to get together for breakfast or dinner in Venice or Santa Monica.

Another audience member (the last time I would be able to intro­duce them all individually!) was John Virant, from Boston, the tall, nar­row, boyish president of an independent record company, Rounder. John was a friend of ours, and his company had been involved in the release of our Rush in Rio DVD, and was also publishing Carrie's book of photo­graphs, Rhythm and Light.

One of my longtime criteria in appraising people I meet is whether you can look at them and imagine the child they used to be. Looking at the grownup, can you picture them as a ten-year-old? It seemed to say something about a person's character if I was able to detect that, but in John's case, it was too easy to tell what he had looked like when he was ten years old, because his face still looked about ten.

The production around us had been growing in magnitude and com­plexity every day, as the lighting crew worked through the nights pro­gramming ever-more-elaborate displays to accompany the music (though, in the minds of lighting people, the music accompanies the lights), with sweeps of colored beams moving in automated unison, nee­dles of green laser light mirrored around the room, and towers of fire at the end of the first set, before I started the drum intro to "One Little Victory."

I have always loved fireworks and pyrotechnical effects, but Gump was not so enthusiastic. In fact, what he said was, "I hate pyro!" During the show, Gump sat behind Geddy's dryers, changing the programming for the electronic drums, keeping an eye on the mechanical bits, and passing me a towel between songs. So he was even closer to the propane­fueled flames than I was (they gave off a serious blast of heat), and when they went off, he either scurried off to stage left, or draped towels over his head and hunched glumly through it.

Various pieces of film had been arriving throughout our time in Nashville, delivered by Geddy's brother, Allan, who was involved in their production. In the afternoon or evening, before we started rehearsing, we would gather with the crew out by the front-of-house mixing platform to watch the latest piece. The footage that opened the show was an ani­mated dream sequence of our album covers, leading into a "dream dis­solve" of comedic actor Jerry Stiller waking up, confused ("What did they put in my tea?") , worrying that he had missed the show, then calling us to the stage.

Another little movie, That Darn Dragon, would open the second set, with puppet animation of three bobble-head dolls of us (in '70s regalia of long hair and kimonos) doing battle against a puppet version of the drag­on from Vapor Trails. It was a little like an old Japanese monster movie, but with puppets-Godzilla meets "Fireball XL-5" (which Geddy and Alex and I used to watch every morning in the rented house we shared in Chelsea during an '80s recording project).

One of our in-joke slogans for the R30 tour was "more comedy, less music," and though that wasn't quite true-there was more comedy and more music-I could see we were going to have a very entertaining show, and congratulated Geddy and Allan on their work. As Alex remarked in The Boys in Brazil documentary, referring to one of the other comical Videos in our set, "You'll be playing the song and you can see people laughing in the audience, and that's so great to see. You wouldn't think you'd want people laughing in your audience, but definitely-you know, I want it to be fun, going to a Rush show."

Now that we were getting close to opening night, Alex, Geddy, and I played through that show with earnest dedication to getting everything right. I was giving it everything I had, straining and sweating, and in fact, I was already playing for an audience, though they were imaginary. It is a defining trait in my character and attitude toward performing that no audience is more unforgivingly critical than an imaginary one. They knew exactly how well I was supposed to play, and whether I had or not.

People sometimes misunderstand the difference between doing something for fun and doing it at the highest possible level. With memo­ries of Little League, or just a necessary fantasy to hold onto, people like to imagine that it must be fun to be a professional athlete or performer, not realizing the difference between a pastime and a profession. It is probably safe to say that any job done professionally is never going to be fun, exactly-because it's a job.

Don't get me wrong, I love my work as much as anyone ever could, but it is still work. As the great American journalist Ernie Pyle used to say, after describing someone's difficult job, "Try it sometime." Late in his life, Buddy Rich was asked if he considered himself the world's greatest drummer, and he gave an inspiring reply: "Let's put it this way: I have that ambition. You don't really attain greatness. You attain a certain amount of goodness, and if you're really serious about your goodness, you'll keep trying to be great. I have never reached a point in my career where I was totally satisfied with anything I've ever done, but I keep trying."

Amen. And it's the trying that's so hard, especially in live perform­ance. Every night you push yourself to your absolute limits, mentally and physically, and as the standards rise, you're like a high-jumper continual­ly raising the bar. On a good day, you might clear it, but the rest of the time you just fall on your ass.

And trying, the philosophy of Tryism, is the key to much about me, my attitude toward fans, other artists, and my own self-image. If I am uncomfortable with strangers making a fuss about me, and feel embar­rassed by any show of admiration, people sometimes accuse me of think­ing I am "too good." In fact the opposite is true-I don't believe I deserve that kind of attention. I have never thought I was very good at anything; I just tried hard. And nothing came easily Having one's childhood per­sonality shaped by being inept at every sport is a cliché, but it had its effect on me. What else do people judge you by at that age?

Later, in my early teens, my first drum teacher encouraged me by saying I had a natural talent, and that meant a lot. But no matter how much I practiced and played and showed off, the more praise I received, the more I felt like a hacker, a sham, and a fraud. One time in 1977, we were playing in Glasgow, Scotland, and that day I heard I had been voted "Most Promising New Drummer" by the readers of Modern Drummer magazine. I was pleased, of course, but onstage that night I played so badly-or at least, it felt like I did, because I was measuring my perform­ance against an undeserved honor. I felt like a hacker, a sham, and a fraud. Still do, sometimes, but the important thing was that I kept trying. After almost forty years of playing the drums, I had started to feel a mod­icum of confidence. Though even that still varied from night to night.

That sense of self affects my outlook in so many ways, rooted in the deep-seated belief that I am nothing special, and anyone could do what I do, if they only tried. It may not be true, but it is how I feel, and thus I don't overvalue what I do, or what I am. I hit things with sticks-big deal.

Likewise, many successful people feel that others could achieve what they have, if they just worked harder. It doesn't matter whether or not it's true, the way they feel affects how they treat others-perhaps looking down on them for not working hard enough. And in return, they are accused of being "just lucky." That can be a common division between haves and have-nots, one looking down and thinking, "They could be suc­cessful too, if they only tried," the other looking up and sneering, "I could be successful too, I just never got the breaks."

There is such a thing as "luck," of course, good and bad, but it is never the only thing. When I was in grade school, the lowest mark you could get on your report card (if you were very "unlucky") was an "E." My Siblings and I used to make fun of my dad's old report cards, for they were all "E's." In his day, that stood for "Excellent."

In the School of Tryism, "E" can also stand for "Effort."

Tryism also has a big influence on my response to the work of other musicians. As a music-lover with forty years of experience in music-mak­ing, I believe I can tell something about a musician's character, motiva­tion, and talent just by listening to a few of his or her songs. Some artists have clearly worked for years to maximize their rare gift, and that is most inspiring, but I also appreciate the less gifted-those with a limited "Voice" who have combined hard-earned technique, taste, and sensitivity to make compelling music. In any case, all of those musicians are trying to communicate to an audience, hoping to entertain and, perhaps, inspire.

As Bob Dylan said, "The highest purpose of art is to inspire. What else can you do? What else can you do for anyone but inspire them?"

Well, some don't aim that high. There are talented performers who are capable of making good music, but waste their abilities by contemp­tuously "dumbing down" their work for a mass audience. When I hear that kind of market-driven music, produced and sold as a mere com­modity, like any other, by those who could do better, I feel it in my skin, like a physical revulsion. To a discerning listener, such music is tainted by a fundamental dishonesty, a shallow aspiration for fame and riches ­ at any cost.

A girl's gotta eat, as Michael likes to say, but a woman has to feel good about herself. When I look at the world around me, people's lives and the way they look and behave, it seems rare for anyone to feel truly comfort­able about admiration they haven't earned-haven't tried for. (Then again, however hard I try, I am not too comfortable with admiration either!)

The same philosophy applied to anything I took up, from motorcycling to telemark skiing, writing to drumming. I felt my own lack of men­tal agility and physical grace could only be overcome by unstinting effort. That attitude made me receptive to watching and listening to others, eager about learning and practising, and open to being taught. I had been helped in all of those disciplines by a series of important teachers.

In motorcycling, it was an instructor at Humber College who helped me with low-speed turns. In telemark skiing, a guy named Chris who froze all day on a Quebec ski hill as he tried so hard to teach me, while I tumbled and rolled my way down the hill, again and again. In writing, I had been guided and improved by the advice of my brother Danny, Mark Riebling, and Paul McCarthy, and by reading so many books. In drum­ming, there had been my first teacher, Don George, and in later years, Freddie Gruber-and of course, the many drummers I had heard on records or in concerts.

Our band's success had largely been built on live performance, and we were proud of that, but it was a hard-won reputation. For us, The Show was an omnipotent deity, and she could be demanding, unforgiving, and cruel. Every show we had ever played, in any venue, for any size crowd, had always been the very best show we could deliver that night. However short a given performance might fall from our own idea of what was "great," at least we had the cold comfort of knowing that it had been our best, and we had given our all. But it still didn't always feel good.

For the three of us, performing was an all-consuming state of mind, in which every note and every beat was a matter of complete focus, analy­sis, and effort-a total commitment. After one show on the Vapor Trails tour in which I hadn't been feeling well physically-nauseous and light­headed-I said to Alex that I had thought I was having a heart attack or something. But, I said, "My fear wasn't that I was going to die. I was wor­ried that I was going to wreck the show."

Alex laughed and shook a finger at me. "Yeah-whatever you do, don't wreck the show!"

But, in its essence, that feeling was real. In the consummate self­immolation of every life-or-death performance, I really would rather die than wreck the show. But I guess that would wreck the show, too.

Another trial of being on the road was that when a friend or family member was having trouble, you couldn't always be there. In thirty years, we had all missed a shameful multitude of birthdays, anniversaries, wed­dings, births, deaths, and family emergencies, and that had caused an equal number of feelings of guilt and frustration.

One day in Nashville, I walked into Liam's office and saw him look­ing serious and downcast, giving instructions to Karen and Donovan.

"It's my mother," he told me. "She's in the hospital, and not doing well. They don't think she'll make it."

At least by this point in the tour preparations, Limn had things so well organized and delegated that he could go, and he was flying back to Canada to be with his mother and his family. I knew what a wrench it would be for him to tear himself away from The Vortex, but it was good that he was able to-though terrible that he had to.

The next day, I checked in with C.B. for any news about Liam. C.B. told me his mother was still holding on, but failing, and the family was with her at the hospital in a kind of vigil.

"What a terrible situation for them," I said. "Wanting it to be over, yet not wanting it to be over."

C.B. nodded in agreement.

The guys at work were all thinking about Limn that day, asking each other, "have you heard anything?" The next day, May 24, Limn's mother finally passed away, and the funeral was scheduled for two days later.
C.B. said Limn would be back in time for the second show, in Charlotte.

On Monday, May 25, the crew moved the whole production out to the Starwood Amphitheater-at least, that's what it used to be called. It now wore a corporate name instead, in the twenty-first century fashion of selling companies the right to put their names on entertainment venues. But they will get no free advertising from me. I'll call it the Financial Services Corporation Amphitheater.

This shift in location gave the crew a chance for a rehearsal load-out and load-in, and the opportunity for us all to put on the show in the same sort of venue as most of the shows on this summer tour. We had played that amphitheater several times on other tours, and I remembered bicy­cling around Nashville one of those times, out to see the full-scale model of the Parthenon (one of those weird and wonderful bits of Americana, like the upended Cadillacs on Route 66 in Texas, and the full-scale Stonehenge of poured concrete built by Sam Hill in Washington state).

The road leading out of Nashville toward the amphitheater let you know right away what part of the country you were in-any place with an address of Murfreesboro Road was likely to be in the Mid-South.

We got through that final rehearsal fairly smoothly, and faced up to the ultimate challenge: the first show. May 26, 2004, Financial Services Corporation Amphitheater, Nashville, Tennessee. Every show is a Sisyphean undertaking, but none is ever as hard or as nerve-racking as the first one.

I was nervous and on edge from the moment I woke up that day, and that agitation and intensity only increased as the day went on. In the afternoon, I got Michael to join me for a relaxed motorcycle ride down the Natchez Trace, then we turned east and north to Murfreesboro Road, and the amphitheater.

The backstage area was dominated by a line of seven white trucks backed up to the loading dock, and a row of four buses painted in swirls of copper and black, three buses for the crew, and one for me and Michael. We parked the bikes beside our new home-away-from-home, and started moving aboard.

The crew buses carried eight or ten people, and were configured with a front lounge, double or triple stacks of bunks in the middle, and a lounge at the rear. Mine, called (embarrassingly) a "star bus," had a similar layout to the ones I'd had on Test for Echo and Vapor Trails: a front lounge with sofa, chairs, table, small galley, and entertainment center, then back to a row of stacked bunks either side for Michael and Dave, with a couple of "junk bunks" left over for our riding gear and helmets and such. There was a small head for them, then a door to my stateroom, which had a private shower and head, a plasma-screen entertainment center, and a big bed. If you have to bounce down the highways of America all night, and be away from home for five months, this is the way to do it.

"Hmm," said Michael, with queenly envy, "Is that a queen size bed? How appropriate."

"Shut up," I said, with manly eloquence.

Shelley, from our Toronto office, was in the production office, work­ing on the guest list with Karen, sorting out ticket and pass requests. As she had on Vapor Trails, Shelley would travel with Alex and Geddy (and Liam and Donovan) on their chartered jet, handling "artist liaison" with the local record company people, press, photographers, and our office in Toronto. Shelley also organized the daily "meet and greet" sessions, in which Geddy and Alex would take a few minutes before the show to meet some contest winners. Shelley had made a deal with Kodak to supply hundreds of disposable cameras, and Geddy and Alex posed for a photo with each winner, who took the camera home with them. It was a meas­ure of the difference in our characters that Alex and Geddy didn't mind that daily ritual, while it would have been an uncomfortable ordeal for me. So I stayed away.

Interviews were a different story. In former years, we had divided that task among the three of us, Geddy and Alex often handling the radio and TV requests, while I talked to the daily press, usually through phone interviews a week or so before our scheduled appearance in a city. I never minded working a couple of phoners into my days, and the conversations could sometimes be stimulating, but in the wake of my tragedies in 1997 and 1998, it became too sensitive for me. Even the most innocent ques­tions couldn't avoid touching on that time-the band's five-year hiatus, Our return to work in 2002 with Vapor Trails-and these days I just had to stay away from all that. It was too painful to face over and over again, especially with strangers, and I had found it was better just to keep my head down and do the job.

Back on the bus, I dragged my big suitcase down the corridor and started emptying it, filling drawers and hanging lockers with clothes and books, then finding a place for my helmet, leathers, and riding boots. For the next few months I would basically be living on the bus, transferring what I needed into the bike's luggage cases for days off. Even when I flew home for breaks between legs of the tour, I would only pack a carry-on bag, and leave everything else on the bus.

All that mindless organizing helped keep me occupied during those anxious hours. I warmed up for a while on the little drumset in my tun­ing room-with a sign on the door reading "Bubba-Gump," after the fic­tional shrimp company in Forrest Gump, and using the logo of the real San Francisco seafood house. This combination had occurred to me when I had first hired Gump, in 2001, because one of my nicknames among band and crew was "Bubba," bestowed upon me for inscrutable reasons by Andrew, our longtime photographer and personal assistant on a couple of tours in the early '90s.

It was common for any of us in the band and crew to have several nicknames, sometimes alternated for variety, sometimes varying with dif­ferent members of the organization, and visitors could be confused. Over the years, I have been called Bubba, the Professor (after the "Gilligan's Island" character), the Submariner (after my hairline, which allegedly resembled the superhero's vee-shaped cowl), and Pratt, which was a play on the various butcherings of my simple Anglo-Saxon surname, "Peert," which the other guys were amused to hear everybody, from hotel staff to fans, insist on pronouncing "Pert," "Part," "Pairt," and even "Pee-art." (I prefer to think my friends' choice of nickname for me has no relation to the English slang word "prat," meaning "ass.")

The riotous English band, UFO, did a long tour with us in the early '80s, and their loveable cliché of a drunken bass player-Pete Way, right out of Spinal Tap - had another nickname for me. Noticing how I dodged attention, kept to myself, and socialized less than the other two, he used to call me "the Third Man, Harry Lime."

But Pratt was the name that endured, morphing into Nels Pratt, then just Nels, which Alex and Liam usually called me, or Mr. P., as Geddy preferred. To the rest of us, Alex was usually "Lerxst," which came from a long-ago, exaggerated pronunciation of his name as "A-lerxt." Geddy was commonly "Dirk," which derived from an invented name for an archetypical rock bass player, or secret agent-Dirk Lee.

Those nicknames had passed into use as slang among us, as names for our companies, and even as characters in the puppet-animated film that started the second set, That Darn Dragon, as the names Dirk, Lerxst, and Pratt popped up on the screen above the bobble­head dolls.

After the traditional afternoon bowl of Frenchie's soup in the dress­ing room, I went to Bubba-Gump and changed into my drumming shoes-actually dancing shoes. My drum teacher, Freddie Gruber, had once shook his finger at me and said, "Don't play drums in sneakers!" The essence of what Freddie taught me was how to dance on the drums, so I thought I would try the soft-shoe style of dancing shoes. They had worked great for me, giving me glide and sensitivity on the pedals.

My big black wardrobe case stood neck high, its open doors lined with taped-on photographs, cartoons, and a little art gallery of postcards of paintings from different museums I had visited on my bicycle over the years. One side of the case held a row of hanging black pants and T­shirts-my stage clothes-beside a stack of drawers containing several pairs of dancing shoes, a wide variety of African-style hats (made for me by a Toronto milliner named Sheila, they were based on prayer caps I had collected in Africa, and an Israeli version Geddy had bought for me on his travels-they were great for keeping sweat out of my eyes), hard-to­find Elastoplast bandages (the only brand that survived both sweat and drumstick abrasion), yellow reflective bicycle clips to keep the bass­drum-pedal beater from getting caught inside my right pant leg, and other such necessities.

At five o'clock, we did our usual soundcheck, starting with the acoustic numbers, "Resist" and "Heart Full of Soul," then playing through a few songs we felt still needed review-the cover tunes partic­ularly, like "Summertime Blues" and "The Seeker," that we were playing live for the first time. As always, we played a bit of "Red Sector A" to check out keyboards and electronic drums, then finished with the open­ing number, the "R30 Overture," so our sound mixer, Brad, could have everything set for the beginning of the show.

While we worked, the building staff began to assemble in the empty house, cleaners working through the rows of seats, groups of security people in matching jackets, and small utility trucks delivering merchan­dise and catering supplies. In all, more than 300 local people were employed for the day and night, when you added in stagehands, building and parking staff, police and medics, and cashiers at refreshment and merchandise stands.

Among the many family associations in our organization was our cur­rent chief rigger, Brian Collins, whose father, Billy, had been our original rigger, starting back in the '70s when our show first started getting big enough to require hanging light trusses and speaker cabinets. Also span­ning the generations, our merchandising operations were run by a young Canadian named Pat McLoughlin, whose father, Mike, had started trav­eling with us, selling T-shirts and tourbooks back in the mid-'70s. We had first encountered Mike as the owner of a small dance hall in Port Dover, Ontario, where we played in 1975, and a few years later he became one of the pioneers in the tour-merchandise business, touring with us until his untimely passing in 1998.

I often think of Mike when I swim my laps at the Y, as he had been a keen long-distance swimmer, and had given me some good coaching. In the '80s, when I was first getting interested in endurance sports, Mike had counseled me to try to develop a relaxed breathing pace of three strokes to every breath. The advantage was that I would surface and breathe on opposite sides, rather than the typical "left, right, breathe, repeat" rhythm, where you always turned your head to breathe on the same side. Sure enough, once I mastered the cadence of holding and releasing each breath exactly right, that three-stroke rhythm became a relaxed, comfortable pace I could maintain for miles.

Unfortunately, that day Pat brought me some bad news. During the past month, while I had been busy with the rehearsals and the desper­ate drive to finish Traveling Music, my Toronto book publisher had been evasive and noncommittal with me about the status of the new edition of The Masked Rider. I hadn't had time to worry about it, but now Pat told me the book wasn't ready, and wouldn't be for a while. Apparently the publisher had been holding off, waiting for Traveling Music to be finished, so he could get a "gang-printing" discount on all the books, and that meant there was even worse news. The publisher hadn't reprinted Ghost Rider either, and now Pat had very few copies of the one book that was in print.

I was shocked and disgusted at that information, and felt deceived, betrayed, disappointed, and fiercely angry. I felt my pulse and blood pressure rising toward rage, but then an almost autonomous mechanism kicked in, setting that issue aside: "I can't worry about that today." Today, there is only The Show.

Even then, I was surprised at how easily I was able to shunt that anger, rather than letting it come screaming out or bottling it up inside. Whether from my long experience at handling stress, or simply the mel­lowing of advanced years, I had evolved some healthier methods of han­dling anger. Generally, I had always found that anger cost me more than it was worth, upsetting me more than it did the person I was angry at.

If there was something bothering me that I couldn't do anything about, and didn't urgently need to do anything about (because it would­n't do any good anyway), I could set that problem aside and worry about it another day. Such adaptations were easier said than done, but it seemed that kind of detachment could be practiced and learned. It would serve me well.

That afternoon, I simply sent a brief e-mail to Paul McCarthy, who was my literally agent as well as my editor, and informed him of this dis­aster. There was nothing more I could do-though I did tell Paul, refer­ring to the publisher, "I will never have anything to do with him again."

Later, I composed an angry letter, but never bothered to send it. He wasn't worth it, there was no point in "dialogue," and I remembered the advice, "Speak in anger, and make the best speech you'll ever regret." In my whole life, there had only been a handful of people I had ever broken with like that, but to me, when someone betrayed themselves as no kind of a friend, it was simply over. It wasn't the first time I had felt compelled to write that kind of letter, nor the first time I had elected not to send it.

Around six, the three of us gathered in the dressing room for din­ner, delivered by Frenchie and Donovan. On recent tours, when I had traveled separately from the other two, dinner was the only time of the day when the three of us would just hang out together. While we ate, we caught up on what we had been doing on the show days and on days off.

The dressing room was always equipped with a television, and when Geddy was around, it was nearly always tuned to a baseball game. Geddy Would also have his computer open and on-line, watching the box scores of other games. Not only an avid fan of the real game, Geddy was also involved in a fantasy league, in which a group of his friends assembled imaginary teams of players they drafted, bought, or traded, then "com­peted" with each other according to their chosen players' real-life per­formances. (I think that's how it worked.)

After dinner, with another hour to go until the show, I tried to take a little quiet time on the bus, though my nerves were anything but quiet. As the minutes until show time ticked by, I felt myself winding up tighter and tighter. The roaring in my ears kept building, my pulse was racing, and an electric tension tightened every muscle in my body. It was an awful feeling, one of the worst parts of being a performer, and time dragged in an edgy, uncomfortable void. At seven, I went to the Bubba­Gump room again, and sat down at the drums to warm up for a while, hoping to work out the nervousness a little bit.

Buddy Rich's featured saxophonist for many years, Steve Marcus, told me that one time he had been standing beside Buddy, then in his six­ties, as they waited to go onstage. Buddy had been a child star in vaude­ville as "Traps the Drum Wonder," and had been performing all his life, on stages from Carnegie Hall to the Royal Albert, on television, and in movies. But next to the stage of that small club, Buddy showed Steve his shaking hands. "You'd think after sixty years of doing this I'd get over it."

But of course, you never do. In fact, it often gets worse. A Broadway actor once told me Sir Laurence Olivier had been afflicted with terrible stage fright in his later years, and I remember reading as a child that Glenn Hall, goalie for the Chicago Black Hawks, used to throw up before every game.

As the years went by, before a show I felt more nervous rather than less-always expecting more of myself, and feeling that the audience did, too. All those sensations of anxiety and incipient panic were not pleasant, and it was only the application of will that made me go through with it ­ a sense of professional obligation and pride.

In the early '90s, I was asked by Canada's music television channel, MuchMusic, to interview one of the candidates in the upcoming federal election on live TV. That was pretty daunting, and at first I said I would talk to the Green Party candidate, to keep it low key. But then I thought, "If I'm going to put myself through this, I want to talk to the winner!"

So I agreed to interview the leading candidate, and eventual prime minister, Jean Chretien. As I stood in a hallway at MuchMusic's studios, waiting to walk out into the lights, camera, and live audience, I had a sudden attack of panic. I thought, "I could just run away, right out of here, and there's nothing they could do. That's what I'll do, yeah, I'll run away!"

But of course I stayed, and made myself walk out there, and it went pretty well. But it sure wasn't easy.

When you watch a performer of any kind on television, or onstage, it is easy to forget how difficult it is just to get up there, in front of a crowd of strangers, and display not only whatever talent or accomplishments you have, but also every error and all-too-human flaw.

Jacob Slichter's fine book, So You Wanna Be a Rock and Roll Star, recounts the rise and fall of his band, Semisonic, in familiar tales of record company incompetence and politics. His story is funny, sad, and true. He also describes his own battles with onstage panic attacks, and to those people whose fantasies ignore the less-glamorous aspects of per­forming, or the cynics who dismiss the difficulty of it, once again I can only quote Ernie Pyle-"Try it sometime."

As soon as the doors were opened, there was a change in the atmos­phere. Wherever we might be playing, arena or amphitheater, all day the building had belonged to the professionals: the riggers, the stagehands, the various crews, the band, and the building staff.

But once those doors were opened, the place belonged to the audi­ence. That night in Nashville, almost 8,000 people streamed through the turnstiles and the seats filled gradually, like a mosaic. Recorded music from my private "radio station" (as described in Traveling Music, a col­lection of modern and classic rock songs programmed by me and com­piled by my "engineer," Michael), percolated from the ,PA system, and you could feel an electric charge of anticipation growing.

Then there was that mighty roar when the houselights went down, a physical wave against keyed-up nerves as I ran onto the stage into the twi­light, and settled behind the drums while the opening movie played through ("What did they put in my tea?").

Those audience responses created a sensory buzz greater than any sense of personal vanity, and that was part of the addiction that crept into Your soul over the years. That atmosphere was exciting and contagious, and never got old-despite all the stress, the fatigue, the performance anxiety, and the sheer repetition of doing it night after night. A rock con­cert remains one of the most exciting events I have ever experienced. Though I must admit, I have always had a secret wish just to be there, to watch and listen and not have to work. But I guess that might not be quite so exciting-at least after the five hundredth time.

The hardest show of the tour is always the first one, with all the preparation it takes to bring everything to that point of readiness, and the pressure of actually doing it, just once, in front of an audience. The first stage, in many ways, was the final stage. After that, no matter how diffi­cult it was to perform at that level every night, it could never be as uncer­tain, or as exciting, as the First Show.

It seemed to last forever, and to be over in a flash. One by one, we played through the songs we had rehearsed so many times, and after each song we got through, I breathed a silent "okay." My focus was mainly inward, but occasionally I glanced out at the cheering, rocking audience, catching brief glimpses of Carrie's radiant smile and Matt's radiant bald head. I noticed some other familiar faces, fans who had attended many shows on previous tours. The average age of the audi­ence was probably about forty, but that average included many both older and younger.

For reasons I have never understood, our audience has always been predominantly male, 90 percent or more. Some speculate that this gen­der divide is because our music is "aggressive," or because it is technical, and in the '70s, a fatuous record company executive once even referred to our music as "cock rock." It is a mystery), to me, although it does seem that the female fans we do have often understand our music in the deep­est possible way, appreciating not only its technicality, but its passion, too. They are also often more sensitive to the lyrics-which naturally pleases their author! Perhaps because of their scarcity, I always loved to see females in the audience singing along, or air-drumming, or even dancing. However, given the complexity and constant changes in our music, even their dancing had to be absorbed in the music-no mindless twitching to a metronomic beat. In our song "Force Ten," I had expressed my appre­ciation for that absorption, "Cool and remote like dancing girls, in the heat of the beat and the lights."

Bandleader Artie Shaw passed away in 2004, and I read an on-line obituary: "A volatile and superbly intelligent man, Shaw hated the loss of privacy that stardom brought, had little use for signing autographs, and once caused an uproar by calling jitterbugging fans 'morons.' He later said he was just referring to the rowdy ones. 'I could never understand why people wanted to dance to my music,' he once said. 'I made it good enough to listen to.'"

I understood what Artie was talking about, but I was always glad to see a few girls dancing out there.

Twilight deepened during the first set, from 7:30 to 8:50, especially under the roofed-over part of the amphitheater, and my view of the audi­ence narrowed to the first twenty rows or so, when the stage lights shone out on them. They were cheering and clapping and rocking along with us, laughing at the funny movies, at Alex's antics, and obviously having a good time. Toward the end of the second set, when we felt we could finally relax a little, we started having a good time, too. The last few songs were deliberately chosen to be looser and easier, technically and techno­logically, and allow us just to play.

In one part of the long instrumental "La Villa Strangiato," Geddy and I played a quiet jazz riff while Alex stepped to the microphone and told a little story. As on the previous tour, his monologues would be dif­ferent every night, springing from the endlessly inventive and sponta­neous brain of our "musical scientist." That night, he recounted a story about his adventures that afternoon, flying radio-controlled airplanes with Peter Collins. Alex was a licenced pilot, and had built several radio­controlled airplanes himself, especially in the early '80s, during long stints in the studio while we worked on our Permanent Waves and Moving Pictures albums. However, that afternoon he had apparently crashed not one, but two, of Peter's model planes, and though they could be repaired, the next day he would send Peter an expensive and sophisticated new one.

At the beginning of that R30 tour, I was experimenting with various ways of capturing my Important Thoughts, and the day after that first show, at a motel in Sweetwater, Tennessee, where Michael and I had parked for the night, I tried recording an entry on a microcassette recorder.
First show last night went pretty well. One minor train wreck in "Earthshine," not sure whose fault it was, and maybe don't want to know! We'll sort that out tomorrow. Otherwise, went very well, everything seemed to work, including me.

Best Western, right by the interstate, and conveniently next door to the Cracker Barrel (ha ha). First long "free" ride today, rambling around back roads and not knowing where we were going to end up, and mostly on two-lanes. Very nice, even slowing down through towns and all that is just part of the rhythm.
Carrie hadn't left until that morning, so Michael and I stayed over in Nashville after the first show (almost the last time on the whole tour we would ever stay in a city after a show). In the afternoon we loaded up the bikes, then followed a meandering route I had written down from the map. Small two-lanes carried us east and northeast of Nashville, then curved southeast toward the corner of the state, in the direction of the next day's show in Charlotte, North Carolina.

All that day I felt a wonderful sense of freedom, as expressed in that voice recording. After the ordeal of getting through that first show, a bur­den had been lifted, a dreaded challenge faced. Now I could enjoy the pleasure and lack of pressure of meandering around unfamiliar roads on a day off.

Another pleasant thought occurred to me when we were parked at the motel, enjoying the Macallan and Red Apple time.

I smiled as I wrote it down - "Nobody even knows where we are."


---
Chapter 3: Midwest State of Mind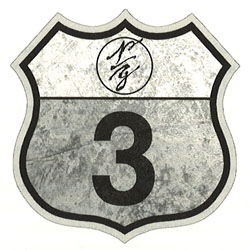 If thine enemy wrong thee, buy each of his children a drum.

(Chinese saying)



Signs on the front of churches, especially in the South, were often thought-provoking to a passing motorcyclist, though not always in the manner intended. In eastern Tennessee, I noticed one that read, "JESUS CHRIST-THE SAME YESTERDAY, TODAY, AND TOMORROW," and remembered that I used to see that same message outside a church on the way to my dad's farm equipment dealership. As a teenager, I worked for Dad summers and weekends, rising at painful hours of the morning and riding in the pickup with him, then spending the day cleaning parts bins, polishing tractors and mowers, sweeping floors, and restocking shelves. In my dozy, teenage ennui, the hours seemed to pass so slowly, and when I saw that sign on the way to work, "THE SAME YESTERDAY, TODAY, AND TOMORROW," I decided that was exactly what I didn't want. Be careful what you wish for ...

The three days after the Nashville show went by in a blur, a kaleido­scope of experiences and impressions, on the bike and on the stage. The Vortex. My only journal notes were dates, cities, and mileages, 468 kilo­meters (290 miles) to the Cellular Telephone Network Amphitheater in Charlotte, North Carolina; 395 kilometers (246 miles) the next day, to the Cellular Telephone Network Amphitheater in Virginia Beach, Virginia. Another day off brought Michael and me to Elkins, West Virginia, after 419 kilometers (261 miles).

I did remember a humorous/ painful church sign we passed in North Carolina: "To PREVENT ETERNAL BURNING, USE SON BLOCK."

When Liam returned to the tour, in Charlotte, I went by his office in the afternoon to commiserate a little. As an experienced griever, I had unfortunately learned to be comfortable with such situations.

After two shows in a row, and riding in between them, I really want­ed to get caught up on everything, journal-wise, and when Michael and I arrived in Elkins, West Virginia, I delivered a monologue to the micro­-cassette.
The major flaw in this plan to document the tour is that life is so full there's no time to document it. Thinking yesterday about conversa­tions with people in passing-crew members, drivers, and strangers-that would be worth writing down, worth making part of the real-life touring story, but no time to do that. By the time you get there and look after the bike, look after yourself, and look after the drums, and do the job and get on the bus and recover, it's about all you can do.

Great ride today. Threatened rain all day, but didn't happen until .. . right now!-just as we checked into the Days Inn in Elkins, West Virginia. Riding across minor roads through Virginia and West Virginia, we managed to avoid pretty much any hint of Memorial Day throngs. Combination of maps and the newly christened [by me] Doofus, the GPS unit, with its virtues and its . . . flaws.

Beautiful winding up to the Virginia-West Virginia border, a river flowing alongside that I remember, in the other direction, last tour, stopping somewhere along there, just as we did today, for a (ahem) water-making and smoke-taking session.

Twenty-five hundred kays on the new bike at this point, and I can feel the engine starting to loosen up, and the whole thing just working together as a unit. Comfortable and fast and great handling, on a lot of winding roads today-most of the way, in fact. Very few straight stretches, now that I think about it, and so green, too. Once again, that contrast to "western eyes," I guess it must be-not some­thing that I used to notice on bicycle or motorcycle, but riding through those lush green forests, everything at this time of year is so green, before any flowers or blossoms and such have appeared. Just one solid mass of dense, green foliage.

The show last night so nearly perfect, really, already felt that autopilot mentality, the pleasant flow of things coming out of me without having to ... be provoked.

Especially the drum solo, finally got everything I wanted in there, in terms of elements and transitions, each of them very spirit­ed, and free-spirited-truly improvised. What I've been trying to get into the waltz section, of interposing the odd times over it, I man­aged to get a really nice pattern of seven going over the three, and now it's time for five. And the four over three too-got it perfectly together. The whole solo, the big band section and everything, was what I had wanted it to be for the last seven weeks or so.

And then I get to the very climax of the "One O'clock Jump" bit and hit that sample, and ... it doesn't go!

And I hit it again, and it still doesn't go.

Not knowing what else to do, I just played on to it in my mind, I guess you'd say, and played through the drum part, climaxed with it, and-poof.

Disappointing. Poor Gump, I felt worse for him, he took it hard­er than I did, I think, but I was certainly disappointed in that major flaw in the show, and of all the samples not to work in the course of a whole show, that's probably one of the worst. [Just as Alex and Geddy were starting "Resist," on quiet acoustic guitars, the sample finally triggered, too late and too loud, blaring through the monitors as Gump scrambled to shut it off.]

Strange this ongoing sampling problem that never occurred once last tour-not once. Makes me wonder where the loophole is. It's making Gump crazy, and me, I guess, uneasy, not being able to trust, the way we could last tour, that things would simply work.

So difficult to get a real sense of the weather we're in for right now. On-line weather reports look like they're going to be the only answer, now that local cable is disappearing. Satellite feeds only have the national picture, one major city at a time, which doesn't really help. We need to know what we're in for weather-wise in terms of the distance we can do, plus also, crucially, in terms of wardrobe!

So that's been puzzling, spending so much time watching unim­portant weather news, just trying to glean the few details that will be helpful. By the national forecast, we were supposed to be under a huge blanket of rain in this part of the country, and wore our rain­suits all day. But in reality, we wouldn't have needed them until ... now! When we're here!

Oh yes-the pain this morning, after two difficult shows in a row, and some long bike rides too. But it's definitely the drumming that kills. Start off the day with two multivitamins and two vitamin B (for Bufferins), and they really do work, I've noticed in the last two days, having compared Advil the first couple of days, where it seemed to lessen the pain, but Bufferins-here comes the commercial! - seem to obliterate it. So I didn't think about physical stiffness or aches and pains, for the whole day on the bike yesterday and today.

So ... there's a testimonial. [Where's my money?]
On the bus ride out of Charlotte, Dave told me about a conversation he had with three hardcore fans who were friends of his. The first one, a woman who had seen dozens of Rush shows over the years, said it was the best Rush show she had ever seen. Another guy said it was great, "except for the cover songs" (obviously a purist of some kind). The third one said, "Hey, I don't care if they play 'Yankee Doodle Dandy,' as long as they keep playing!"

That's the spirit.

The first night I spent on the bus, after the Charlotte show, had been strange. No matter how familiar the rhythm of the road had been in my life, it still took some getting used to, and as Dave piloted us through the night and I cooled down in the front lounge with Michael, I found myself restless and unable to relax.

Later, I discussed it with my therapist, the tape recorder.
That ongoing, craving sense of - I don't know, must be some sense of discontent and rootlessness, that "I want, I want," and trying to make it good or something. Okay, have a drink, have a smoke, have a sand­wich, and now what? Some potato chips. Okay, I used to like them
on the bus. Some peanuts, I used to like them on the bus.

[With all the sweat that poured out of me in concerts, I always craved salty snacks.]

Couldn't even play music that first drive, with the ridiculously complicated "entertainment system" that even Dave didn't know how to work. [Not having driven that particular bus before, Dave called the shop to find out how we could do a simple thing like play some music, and when he complained that it was "too technical," one of the guys there said, "Hey, entertainers like technical." The plain­spoken Dave replied, in two distinct syllables, "Bull . . . Shit."]

So I automatically felt that ... desperation for diversion, I guess, or entertainment, or "Now what?" Again, something to get excited about.

That road mentality, The Vortex, certainly contributes to peo­ple's problems in dealing with the .. . less agreeable diversions.

Last night we finally got the stereo working, the five-channel set­ting seems to be the only way the unit operates. Actually sounds real­ly good, listening to Patsy Cline and Jeff Buckley up really loud, and Porcupine Tree, too.

Slept on the bus last night just outside Charlottesville [Virginia], to set us up for a little road that would go by Monticello [Thomas Jefferson's residence, which I had always wanted to visit]. On a Sunday morning, though, it was jam-packed, and the place itself was­n't visible from the parking lot or the road, so we kept going.

But some wonderful roads from then on, combined with my mapped route and the ability Doofus has to find roads that aren't numbered on the map sometimes, or twists and turns that aren't ade­quately signed. That's certainly been one of the strengths of the Doof. [Though the CPS unit did direct us to turn up some farmer's driveway, and to turn left in the middle of a bridge-hence, "Doofus."]
Our mornings on the bus began with the beeping of my Swiss Army alarm clock. After a show, by the time I cooled down, had a shower (always an adventure on a moving bus! ), and read a little, I would get to sleep around two. I usually tried to plan our dropoff point to be a two-or three-hour drive, so that by the time I was going to bed, Dave would be parking the bus in a truck stop or rest area. Apart from the pleasure of sleeping in a stationary bed, I always liked to hear the death rattle of the main engine shutting down, then the generator starting up, its distant hum blocking any outside sounds. Over the years of bus travel, it always seemed to me that an hour of sleep on a stationary bus was worth three hours on a moving one.

Wanting to make the most of the riding day, I would set the alarm for eight, so there was never enough time for sleep, and I would have to force myself out of that soft, warm bed. Going forward to start the cof­fee, which Dave had set up the night before, I squeezed two oranges into the little electric juicer, and poured out some cereal. Only then would I go back and rattle the curtain over Michael's bunk-"Come on Wendy, it's time for school!" After a few groans and protests, he would stumble out to crack a Red Bull or Mountain Dew.

Then, all amped-up, sometimes Michael would jump into his riding clothes and go out the door and back to the trailer to unload both of our bikes. He had never done that once on the Vapor Trails tour, and the sec­ond time I walked off the bus to find both bikes ready to go, hard bags installed, I asked him, "Have you changed your meds or something?"

"Ha ha, nice talk. What do you mean?"

"Well, don't think I'm complaining, because I love it, but it never happened once last tour."

"Why can't you just appreciate something I do," he pouted, "without criticizing something else?"

"Sorry, honey."

That day's route through Virginia and West Virginia was absolutely sublime, combining twisty mountain roads that followed ridges and rivers through dense forests, then opened into pastoral valleys with centuries­old farms in picturesque array.

In the ever-changing Rorschach pattern of each tour's itinerary, the routing could vary almost infinitely, due to factors like building availabili­ty on a given night, venues that preferred certain days of the week (every­body wanted Friday and Saturday, of course), and (the drivers' explana­tion) the dartboard on our manager's wall. So the nature of the journey could be very different from tour to tour, and on the Vapor Trails tour, it happened that Michael and I rode across Virginia about four times, and I became enraptured with the area, and still consider it some of the best riding in the East. Cruising on one of those winding two-lanes out of the forested mountains into a long valley with tidy barns and fences, I would see a farm for sale, and think, "Hmm . . . I could live here."

However, I have thought that about at least a hundred different places in the world, and in the end, I always follow the line of least resistance, and settle where my wife wants to live. When you are away from home so much of the time, you can't go stranding your wife in a place that has no photo labs, no yoga classes, no organic food, no Peet's coffee, no family, no shopping, and no gay friends .

Along those back roads in Virginia and West Virginia, Michael and I encountered quite a few groups of motorcyclists, off on a Memorial Day Weekend tour together. Even though we had avoided crowded inter­states and busy towns, the holiday was apparent in two kinds of signs we passed frequently: those advertising yard sales, and those reading "NO VACANCY."

With late afternoon suggesting cocktail time, we settled for the Days Inn in Elkins, West Virginia. It didn't have the requisite restaurant near­by, but it did have rooms. A neighboring church featured a sign that per­plexed and delighted with its refreshing honesty, "WE HAVE NO NEW MESSAGES."

We arrived not only right before a torrential rainstorm, but just ahead of a large crowd of motorcyclists on big touring rigs, some with passengers and towing little trailers. They would have caused us a long wait, and possibly another "NO VACANCY" sign.

When we asked the slack-jawed twenty-something at the front desk about restaurants, she said most of them were closed on Sunday, but directed us to one that was open. I asked her the name of the street it was on, and she said, "I don't know . .. it's the main street of Elkins." That's all you needed to know.

After a long walk, we found the restaurant, but there were dozens of people already waiting for tables. We thought we might be waiting a long time, and even discussed giving up and settling for the Subway we had passed, or trudging back to the hotel and ordering a pizza. But apparent­ly twenty-one of those waiting people were the group of motorcyclists from our hotel, and they were waiting for one table for all of them.

We were relieved when we were led to a table after only a few min­utes, but perhaps we would have been better off with Subway, or a pizza.
After decades of road food, from American franchises to African street stalls, I am not a fussy eater or drinker, so it was not very often that my journal contained a review like this: "Such an awful meal. House wine, 'Lambrusco,' tastes like syrup, pasta like canned spaghetti with chicken and Chinese sweet-and-sour sauce. After that long walk, too."

Two of the motorcyclists, a middle-aged couple, came over to our table, and asked if I was "Neil Pert." When I said I was, they told me they had recognized me because their sixteen-year-old son was a drummer. They asked for an autograph, and I signed it to him with my usual salu­tation to drummers, "Happy Drumming."

As so often happened, a few minutes later they were back, standing at the end of our table. This time they asked if they could take a photo­graph with me. Always uncomfortable posing for a stranger's camera, especially attracting that kind of attention in a crowded restaurant, I politely declined.

The next morning was cool and rainy, as we wound our way north toward a little wedge of Maryland. We stopped for breakfast at a small restaurant just over the West Virginia line in Oaldand, Maryland, which apparently gave the establishment its name, the Oak-Mar. Looking around at the other diners that Memorial Day Monday morning, I thought again about the nature of regionalism, and the difference between saying, "I am from Maryland" and, "I am from West Virginia."

Superficially, Maryland was the Chesapeake, Annapolis and Quantico, horse farms, and the Cumberland Gap, while West Virginia was a thinly populated, hillbilly Appalachia with wild scenery occasional­ly blighted by mines and chemical factories .

The people in the Oak-Mar might have been natives of either state, as alike as any neighbors, but whether or not they conformed to any general­ization, their licence plates and convention name tags would "label" them. The more I traveled through the states of the union, the fewer generalities seemed to apply; if asked what I thought of a particular state, even Maryland or West Virginia, my answer would fill an essay-or a book

In the mid-'80s, I remember a hundred-mile bicycle ride up the Kanawha River out of Charleston, West Virginia, on the day of Halloween. The roadside trees were in full autumn splendor, the houses decorated with jack-o' -lanterns, speckled cobs of dried maize, ghosts and witches, and the children ran out of small-town schools in their costumes.
I saw a couple of guys fishing downstream from a huge chemical plant, and noted in my journal, "Whatever they catch, I sure hope they don't eat it." That night, our bus and truck drivers hosted a dinner for the three band members, the Annual Drivers' Dinner, in a private dining room at the hotel, and it was a riotous feast.

Several times I had bicycled from downtown Washington, DC, to shows at the old arena, the Capital Center, in the Maryland suburbs. I remember a rainy afternoon at the Baltimore Art Museum, marveling at the European masterworks collected by the Cone sisters. Motorcycling down the Eastern Shore to Delaware, or across the Chesapeake to Virginia, or through a misty valley of rich green pastures and country homes-there was so much. I always liked to tell people, "There are great roads in every state, you just have to look for them." Same with
the people.

After pancakes with two eggs over easy, and some carnal grease-fest for Michael, we filled the bikes with gas and he led us north through occasional rainshowers across the Appalachian corner of Maryland, then into the woods of southern Pennsylvania, not far from the state's highest point, Mount Davis, at 3213 feet. Among the deeply forested valleys, we passed the sign for Fallingwater, a house designed by Frank Lloyd Wright in 1936 that was considered a masterpiece, now open as a state park.

Until then, I hadn't realized I had been on that road before, but Brutus and I had stopped at Fallingwater on Test for Echo. On a cold autumn day, we had been on our way up from West Virginia to Pittsburgh, and I had noticed the sign as we rode by. Quickly deciding we had time for a look, I waved Brutus over. We parked our motorcycles and walked around a little in our riding suits, marveling at the way the house was set over a waterfall, the interior so perfectly proportioned and open to its woodland setting.

In 2004, though, it was somewhere around there that Doofus really earned its nickname. Or its operator did. From previous tours, I knew the Local Newspaper Amphitheater was well to the west of Pittsburgh, in a rural area. For some reason, though, it seemed Michael was leading us east of the city, and by the time I got him stopped to look at a map, we had traveled twenty-five miles in the wrong direction. We would now need to ride through the middle of downtown Pittsburgh, and traffic on that holiday Monday had grown increasingly dense all day.

The occasional rainshowers tapered off as we crossed the city, and I glanced over at its modern skyline, the triangle of green, Three Rivers Park, at the point of land where the Monongahela and Allegheny Rivers became the Ohio, and Three Rivers Stadium across the Allegheny. Among the sleek buildings that indicated Pittsburgh's successful transi­tion from Iron City to a technological center, I caught a glimpse of the low dome of the Civic Center Arena. That was where Alex and Geddy and I had played our first show together, on August 14, 1974, opening for Manfred Mann's Earth Band and Uriah Heep in front of about 11,000 people. Among the many memories of that life-changing experience, I would never forget standing on the floor beside stage left while Uriah Heep played "Stealin'." The big dark building, colored lights on the hero­ic figures up on the stage, the roaring audience, the sheer electricity in that place. Halfway through their show, the retractable dome of the Civic Arena had peeled back, open to the summer night.

Some other memorable buildings in Pittsburgh existed only there­in memory. An old hotel called the New Webster Hall had been the first hotel we had ever stayed in together, and several times we had played at an old vaudeville theater, the Stanley Warner, as both opening act and headliner (I remember the rats in the back alley by the stage door).

The rain came down again as Michael and I rode west toward the venue, and by the time we were parked by the bus at the Local Newspaper Amphitheater, it had been a long, cold, wet 220 miles.

Between rain showers, crew members lined up at an impromptu "driving range" in the backstage area, driving golf balls across a small lake. I recalled that on the previous tour, the Local Newspaper Amphitheater had been the scene of a little friction between Dave and Michael. Dave was like a ship's captain, and kept high professional stan­dards for the bus's cleanliness, while Michael tended to bring aboard his bachelor apartment habits. That day, Dave had decided the front lounge had become too crowded with Michael's computer components, cases, and personal items, and he shifted them all into the production office. Michael had been shocked and mystified, and looked to me for help, but I wasn't sure how to resolve this standoff (it's not always good to be the king!). I often take it for granted that two friends of mine are going to be friends as well, but of course it doesn't always work out that way.

In any case, the three of us talked about it and reached a compro­mise-from then on Michael kept most of his stuff in the luggage bay, peace was restored, and I was glad that by the time of this tour, Dave and Michael had evolved a good working relationship.

I was also glad that I had been able to layoff the Bufferins (though I moaned and groaned a lot on the bus after the show, and in the morn­ing), but I was having trouble with my hands. Through the rehearsals I had built up the usual peanut-sized calluses on thumbs and fingers, but some of them were now cracking open, perhaps from the heat and humidity. During the show, salt would work through the cracks and into the tender flesh beneath, and it burned. Both hands were tender all the time, even on the handlebars of the motorcycle, and swollen so that I couldn't even close my hands all the way.

I didn't know what to do about that, but at least the audience didn't have to worry about it. They seemed to be having a good time every night. The past few shows had continued to average about 8,000 people, and that was respectable. That night at the Local Newspaper Amphitheater, Geddy thanked the audience for helping us celebrate our thirtieth anniversary, and when he mentioned our first performance together had been in Pittsburgh, they gave a big cheer.

I had been noticing a lot of families in our audiences. Sometimes the parents were obviously the fans bringing their kids along, but other times it was the preteens or young teenagers who were the fans-the parents were there because the kids were not allowed to go to a concert alone.

During the pre-show dinner with Geddy and Alex, we were talking about some of the familiar fans we remembered from many shows and many tours, and joked that we were starting to talk about their social lives - "That blonde girl who's always waving the Rush licence plate has a new boyfriend. He looks nice."

Or one fan Geddy called "the happy guy," who showed up wearing a different Rush T-shirt every night, always in the front row or two, and just smiled and laughed and danced his heart out.

However, one night he was wearing a dress shirt, and he had brought a date. She was very obviously not a Rush fan, and just stood there, with­out comprehension or interest, while the Happy Guy's spirits visibly sank. She would even lean over and start yelling into his ear in the middle of a song, his smile fading even while his eyes still followed us. We recognized the familiar "fan's girlfriend" syndrome. Sometimes we would look out from the stage and see them sitting there, arms folded, as they scowled at us all night-not just hating us, but resenting our place in their boyfriends' affections.

We would see the Happy Guy many more times, but never again with that girl.

Around that time, I started to hear some stories about Donovan, who was apparently a tireless pickup artist. In his mid-twenties and unat­tached, Donovan had once said, "Hey, for a guy who's not that great look­ing, and could lose a few pounds, I do pretty well."

Alex and Geddy told me that Donovan showed absolutely no fear of rejection, and took it as a challenge never to use the same pickup line twice. They laughed as they told me about watching him approach a table of several attractive and prosperous-looking women in a hotel bar. Donovan walked straight up to one of them, looked her in the eyes and said, "You look like the kind of woman who could use a pool boy."

I don't know if that particular gambit was successful, but from then on, Donovan had a new nickname: "Pool Boy."

The next day was another day off, the first of June, and I had arranged to visit my brother-in-law Steven and his wife, Shelly, at their home in a small town ("Podunk," Steve called it) near Columbus, Ohio. Michael also had relatives in the area, and wanted to visit the BMW deal­er the next morning for some service work, so after sleeping on the bus near Zanesville, Ohio, we split up for the day.

I set off down the Muskingum River for a couple of hours, then zig­zagged west on little two-lanes through the Wayne National Forest and southeastern Ohio. Hills and curvy roads shaded by hardwood forests, occasional tidy farms and meadows-it was probably the most scenic part of the state. Eventually I veered to the north, making a point of passing through Rushville (named after some old farmer, not some old rock band), then into the farm country east of Columbus.

It was a warm, sunny day, and I paused for a siesta beneath a tree in a cemetery, undisturbed by the slumbering spirits of the Buckeye State. In mid-afternoon, after a pleasant 125 miles of solitary riding, I saw the sign for Steven and Shelly's little town, "BIG CITY CLOSE, SMALL TOWN COZY," and followed the directions Steve had given me to their "small town cozy" house.

Steven and I had known each other since our late teens in St.
Catharines, and at the time of joining Rush, in 1974, I was sharing a house with Steve, his brother Keith, and our friend, the Bear. A couple of years later, I would be sharing a house with Keith and Steve's sister, Jackie, and in 1978, she would give birth to our daughter, Selena.

In more recent years, Steven and I had lived through the deaths of Selena and Jackie, and mourned and commiserated in Toronto, London, Barbados, Belize, Quebec, and Baja California (traveling through the Christmas of 1999 in Shelly's father's Hummer). Even more recently, during the pre-tour rehearsals in Toronto, I had been with Steven for the funeral of his 15-year-old son, Kyle, who had died after a long and terri­ble battle with bone cancer.

Steven and Shelly, an emergency-room doctor in a nearby hospital, were still reeling from those tragedies, but we did our best to have a good time together. Shelly regaled us with a homemade dinner, a welcome treat for me, as was their comfortable guest room. Shelly made me laugh with doctor stories about men who showed up at the emergency room with some work-related wound, then just before they left, would turn and say, "By the way, Doc, I've got this rash. Maybe you could have a look at it."

As they unbuckled their belts, Shelly would be thinking, Here we go, as she asked them, "How long have you had it?"

"Oh, a year or so ... "

The next morning, Michael and I met up at the American Motorcyclist Association's Motorcycle Hall of Fame Museum, just east of Columbus, and walked through their displays of historic machines, dirt bikes, racing bikes, and an exhibition devoted to the long-gone British make, BSA (for Birmingham Small Arms, originally a gun-maker).

From there, I agreed to trust Doofus one more time, and that day, he succeeded in navigating us to the venue. Formerly called the Polaris Amphitheater, it was now the Import Auto Dealer Amphitheater.

After the Columbus show, which was another very good one for us and the audience, we had another day off, establishing a typical rhythm for this tour: two shows, day off, one show, day off, then two shows again. Dave drove us south to a truck stop near the Kentucky border, and the next morning Michael and I rode a long loop down through the Daniel Boone National Forest and around Lexington, with its vast, park-like horse farms on manicured lanes. (Last tour I wanted to move to Virginia; this tour it was Lexington.)

The day also gave me one of my all-time favorite church signs, "IF YOU TAKE SATAN FOR A RIDE, PRETTY SOON HE'LL WANT TO DRIVE."

That is so good.

The little town of Eminence, Kentucky, had been badly damaged in a tornado just two days earlier, and it was like riding through a disaster area. Trees were shattered, and had crushed a couple of houses under their heavy trunks. Broken branches were everywhere, sometimes chain-sawed and stacked already, if they had been blocking the road. Many roofs had been damaged, power lines were down, utility trucks flashed their yellow lights, and workmen and police blocked lanes and directed traffic.

Back at the Ohio River again, maybe 100 miles downriver from where we had started that morning, we stopped for the night at a motel in Madison, Indiana. The Hillside Inn sat high above the steep, forested bluffs along the Ohio, overlooking the ancient girder bridge we had crossed from Kentucky into Indiana, the only crossing in about sixty miles, between Louisville and the Markland Dam, well upriver.

It had not been a very long day, only 260 miles, but by mid-afternoon I felt weary. Those little two-lanes in populated areas demanded constant alertness for hazards, like tractors and driveways appearing out of the trees. Such roads required a lot of passing, too, around crawling tractors, laboring trucks, and every car who didn't match our pace (all of them). Such active riding necessarily kept us Vigilant and on edge, forever calcu­lating how much clear road we needed to make a safe pass. It was fun , all right, but tiring.

When we checked into the Hillside Inn, with cicadas shrieking in the trees all around, we learned we had crossed into the Central Time Zone, and had gained an hour. Good, I thought, time for a nap before dinner.

The next morning, in a classic little restaurant on Madison's main street (mentioned earlier, by coincidence, in that litany of Americana from a previous tour), I made some journal notes.
June 4,2004

Just had to look up the date in the itinerary (unaccountably, I did know it was Thursday) .

Limestone outcrops through Kentucky, I think, like Tennessee, though I remember granite somewhere-maybe in West Virginia and Pennsylvania.

Breakfast at Hammond's Family Restaurant, a truly classic diner, where Brutus and I stopped in '96 or '97-probably on our way up from Lexington to Indy. Kind of place the same people, mostly men, come to every day. Two hefty daughters cooking and serving, one small grill. Jerry Springer on TV.

Antique Mason jars, painted metal ads for "Bambino" cola ("It's a hit!"), yet the Babe also touts Red Rock Cola, "It's the finest cola drink I've ever tasted."

Ted Williams says, "Make mine Moxie!"
The ride up to Indianapolis meandered through 180 miles of rural Indiana, through tiny towns with names like Pumpkin Center, Surprise, and Gnawbone (near Acme and Spraytown, not to mention Rush Creek Valley) , to another Nashville-the second of four we would eventually ride through.

The day's church sign: "WHAT'S MISSING FROM C H_ _C H?"

"U-R"

We had played the Deer Creek amphitheater (the name now replaced by a Cellular Telephone Network), just north of Indianapolis, quite a few times before. I had even arrived there by bicycle a couple of times, so I knew exactly where it was. On a bicycle, I never took any chances with navigation and directions, as a wrong turn wasn't just a nui­sance; it meant more hard pedaling. However, I let Michael and Doofus pretend they were leading us to the venue.

I had wanted to arrive early that day, as the 1200GS was due for an oil change. We had racked up over 3000 kilometers since the first service in Nashville, so it was time. I kept a mileage record in the back of my journal, as well as on a dry-marker board in the trailer, to record mainte­nance done on the bikes, when new tires were installed, and any service work or supplies we needed.

As usual, just before reaching the venue, Michael and I pulled over and dug out our laminated passes and strung them around our necks. As We crawled through some heavy traffic in suburban Indianapolis, a guy in a van behind us started crowding close, yelling my name out the window, perhaps spotting my tell-tale Ontario licence plate (by pure chance, its number was "666B9," marking me as the "benign devil"). Michael's secu­rity instincts took over, and at a red light, he led me out and around the line of traffic to the front, then we sped off when it turned green.

We waved our passes at the security guards as we rode through the backstage gates, and I pulled my bike under the awning beside the bus. While I changed out of my riding gear, Dave opened the luggage bay and brought out the necessary tools, the plastic drain pan, oil, and a new filter.

Of the many oil changes I had performed in backstage loading areas and parking lots, I always remembered one at the Omni arena in Atlanta, during the Test for Echo tour. Lying on the floor under the bike, I was installing a new filter and the drain plug, when a formidable black woman in an Omni uniform loomed up beside and above me.

I looked up and said, "Hello."

She pointed to another security guard across the backstage area, and said, "He says you the best drummer in the world."

I laughed, "Well, I don't know about that-maybe the best drummer, um, under this motorcycle right now!"

"Hmm," she said. Then she put her hands on her ample hips and shook her head, "You the only rich man I ever saw change his own oil!"

I laughed again. Changing the bike's oil was just something I enjoyed doing, and one of the few mechanical procedures I could do. I was no mechanic, and there wasn't much else I could do on the bike-plug a puncture if I had to, remove a wheel for repair. I never felt like I had to change the oil in my cars myself, dealing with jacks and blocks and crawl­ing underneath (though I used to when I was young and poor). But as a motorcyclist, my relationship with the machine was more intimate, and it seemed necessary to be more involved with it.

In any case, it was a fairly simple task. While the oil was still hot, for easy flow and while any contaminants were still in suspension, I would crawl under the bike, remove the crash plate, undo the drain bolt, and try not to get my hand caught in the sudden flood of hot, burned-smelling black liquid as it poured into the drain pan. Remove the old filter, fill the new one with fresh amber oil and screw it in, replace the plug, fill the crankcase, then button it all up again, and start the engine to check for leaks and proper oil level. After the first few seconds of clatter from the oil-less engine-a terrible sound-it would settle into fl smooth hum. Shutting it down, I would enjoy the small satisfaction of noting the mileage in my journal, and on the board in the trailer.

While I worked, one of the drivers, or a crew member who had a spare minute, would stop by for a chat. It had been Mac, years ago, who had advised me to smear the gasket of the new oil filter with old oil - I didn't know why that would make a difference, but a truck driver should know, so I did it.

Truck drivers were interesting characters, and they came in all kinds. On past tours we'd even had a couple of female truck drivers, and a cou­ple of gay ones (one "out," one not). You would think the nature of the job-driving alone through the night for thousands of miles-would attract a quiet, solitary person, but in fact, they were among the most sociable crew members. During my afternoon errands around the back­stage area, I would pass the line of trucks backed up to the loading bay, and often two or three of the drivers would be gathered in one cab for a gab and a smoke. They often sat together in the catering room in the mornings during load-in, in the afternoon for crew meal, and after the show during load-out. They even "camped out" together on days off, parking the trucks and buses at the next venue, chipping in for steaks and beer. (They were paid a hotel allowance every day, and if they didn't use it, they kept it.)

During one oil change on the Test for Echo tour, I was talking with a bus driver named Paul, who shared my interest in the history of Route 66. He said he thought that when Steinbeck called it the Mother Road, he hadn't intended the name in a romantic or nostalgic way, but as a sym­bol of desperation. The dust-bowl refugees were abandoning their homes, their lands, and "running for Mother."

That day in Indianapolis, Mac told me a story from the previous tour, during the time we had interrupted the American run to play a single show in Mexico City. All of our truck drivers had to deliver the equip­ment to the Mexican border, where the trailers were transferred to Mexican trucks and driven under armed escort to Mexico City. Our American drivers had to wait for a few days until the trailers returned, and Mac, for one, was always eager to make his job as interesting as he could. He had told me before about adventures like camping his way across the country during a break in a Neil Diamond tour-four tractor­trailers pulling up at the national parks and wanting to camp. The rangers had been bemused, but had usually found them a place they could get the trucks into.

From the Mexican border in McAllen, Texas, the drivers drove their tractors to South Padre Island, on the Gulf Coast of Texas (Brutus and I spent a night there on Test for Echo, our hotel rooms right above the surf). They parked in a row on the sandy beach, and after a night of bar­be-cueing and drinking, retired to their sleeper cabs-only to be awak­ened in the night by waves lapping at their doors! Fortunately they had time to get the trucks out of there, though at least one had to be towed, and the drivers vowed not to tell their employer, or Liam.

"Now it can be told," Mac said, and showed me photographs of surf breaking over the line of white trucks.

Oil change completed, I showered and changed on the bus, then car­ried my Powerbook into the Bubba-Gump room to check my e-mails ­ mostly book business from Paul McCarthy and Hugh Syme. On that tour, Rick, Alex's guitar tech, had managed to set up wireless broadband in most venues, which was much better than the old way of doing things, with everybody lining up in the production office for the one designated phone line. When I went back out to the bus, Dave and Michael had washed the bikes, so we lined them up in front of the bus for a group portrait.

The shows by then had become almost routine, though not in the sense of being tedious or unimportant. It was just that all the little bugs, musical and technical, had been worked out, and the crew and band sim­ply showed up at work every day and did the job.

Michael and I had also evolved a smooth system for route-planning and navigating. On the bus after the show, following the sequence of rewards (drink, smoke, sandwich), I would look over the map for the next day, choose a route, and highlight it with a yellow marker. Michael would trace it out on his computer maps, then download the route to Doofus. I still didn't quite trust that guy, though (Doofus, not Michael), so if I was going to be leading, I would write down the route numbers to follow.

The next day's ride was an easy amble through rural Illinois on a hot, sunny day. Looking at the sprouting cornfields, I thought of the farmer's adage, "knee high by July," and noticed the corn was already knee high, on June 5. The day's amusing church sign was, "FORBIDDEN FRUITS CAUSE MANY JAMS."

It was a Saturday, and a line of Amish horse-drawn buggies stood outside a grocery store near the little town of Arcola. As we approached Chicago, we began to see a lot of motorcyclists, and I gave them all the usual fraternal wave (Brutus always made a low, sideways peace sign, and I copied him). The bikes were mainly cruisers, shiny Barleys and clones, rumbling along in groups, their riders obviously taking advantage of the state's lack of a helmet law. Seeing a bareheaded motorcyclist was like seeing a naked skier - they were so vulnerable - yet nine out of ten of them, and their female passengers, seemed to think it was fine.

Later Dave told me he saw about 150 motorcycles in the parking lot before that Chicago show, eighty-five percent of them Barleys, and it was nice to think Michael and I might have passed some of them that after­noon. I was pleased the band was attracting such a large two-wheel crowd, though that was only one percent of the audience. In the '50s and '60s, "one-percenters" was what the organized motorcycle clubs used to call the outlaw gangs, resenting the way they tarnished their image as bik­ers. The outlaws, of course, took this up as a badge of honor, and would wear embroidered patches reading "1 %."

After 240 miles of country roads, and even a stretch of old Route 66 near Chicago, we were less than a mile from the amphitheater, just about to turn left on a green arrow. Fortunately we paused before mak­ing that turn, as a giant semi came roaring through on a red light, straight toward us.

Like the wheelbarrow on the highway in Oklahoma City, it was one of those moments that make you take a deep breath and think, "What if?"

Formerly the World Amphitheater, now the Consumer Electronics Chain Amphitheater, this was another venue we had played several times. In fact, it had been the final stop on our Roll the Bones tour, in 1992. I was wearing bandanas on my head on that tour, to keep the sweat out of my eyes, and before the show, I got Andrew to shave my head into a Mohawk, which I kept hidden until the encore. Then I pulled off the bandana and got a big laugh out of Alex and Geddy and the crew.

I kept that Mohawk for a couple of weeks that summer, just for fun, beginning the family vacation in Quebec. Selena, then fourteen, had been mortified, and wouldn't let me go anywhere in public without a hat. I got her to help me shave it off, and enjoyed the sensual pleasure of a naked head (especially in the lake, or in the rain) for the rest of the sum­mer. From then on, I often made it a summer ritual-shaving my head on July 1st, then letting it grow back the rest of the year.

The Chicago show also went well, in front of the largest audience so far, 13,346 people. We had a special guest on the dryers, Alex's friend Mike, who played the character "Bubbles" in the irreverent Canadian TV show, "Trailer Park Boys."

The next day, Michael and I didn't ride anywhere.

At least once in the course of a three-week run of shows, I tried to spend a day not moving, preferably in a big city, in a fabulous hotel with a spectacular view. A day of rest and luxury, seeing no one but the room service waiter, catching up on sleep and e-mails, and browsing through the feast of the Sunday New York Times - the crossword puzzle, William Safire's column "On Language," Randy Cohen's "The Ethicist," and the Book Review.

Back at Steve and Shelly's house, I had been showing them my abused hands, cracked and swollen, and they had recommended a prod­uct Shelly's father used, "Bag Balm." Apparently, Vermont farmers had developed the formula to keep their cows' udders from drying and crack­ing in the winter, but they found it kept their hands nice, too. Michael went out on some errands in downtown Chicago, and he brought me back a small, square tin of Bag Balm, lisping that I should remember it was only for my hands.

The next day, I made a journal report: "Seems to have helped ­ hands only slightly tender today, and I can close them."

On that blissful day off in Chicago, I also took advantage of the opportunity to listen to a CD Brad had recorded of the house mix from the Indianapolis show. From time to time, I always tried to check up on how we were playing-especially me-and how everything sounded. The Indy show had been a good one, and I was glad to hear that, in gen­eral, the song tempos were well locked. I noticed certain areas that could be improved-transitions that felt pushed, that kind of thing ­ but I knew the next night I would remember those parts and adjust them.

The next show was just up the road in Milwaukee, so rather than unload the bikes in the middle of Chicago and fight our way out of one city and into another, Michael and I rode up on the bus with Dave. Backstage at the Lodging and Entertainment Corporation Amphitheater, Pat McLoughlin came by with some paperback copies of The Masked Rider, which had finally made it to print after missing seven shows of potential sales. Ghost Rider had been selling about thirty copies every night, even after being on sale all the previous tour, and the time in between, in bookstores and on-line.

But never mind, here it was. The cover looked okay, and all the pages seemed to be there, so I told Pat to go ahead and put it on sale that night. But after dinner, when I had a chance to give the book a closer look, I noticed something awful, and my heart sank. Where were the photo­graphs? Each chapter was supposed to be introduced by a full-page black-and-white photograph, with a caption, and they were all missing.

And where were the new maps I had been promised? Here were the same crude line-drawn maps I had made myself, on my computer, back in 1996. And why was the section title, "White Man, Where You Going?" (a quote from an African in the story), changed to "White Man, Where Are You Going?"

I was terrified to read further and see what other solecisms the book contained, but this was enough. I asked Michael to contact Pat on the crew radios, and tell him to stop selling the book. Then I lugged my com­puter back into the Bubba-Gump room and sent an e-mail to Paul-a long tirade of outrage and disappointment, ending with, "I am crushed."

It took a while for Paul to twist the publisher's arm to agree to recall all 5000 copies of that first run, and have them pulped. It took until the end of the North American tour for Paul to personally supervise a cor­rected edition, and get it on sale.

(When the book was finally available, I placed an offer on the band's Web site to replace each of the twenty-six copies of The Masked Rider Pat had sold in Milwaukee for a signed hardcover copy of the corrected edition. So far, almost two years later, only two takers.)

After the Milwaukee show, where we played well for 8,750 people, the bus headed down around Lake Michigan and eastward, parking in a truck stop in western Michigan, ready for Michael and me to get back to riding the next day. Our boy Doofus really came into his own that day (or his operator did), managing a very complicated route, 240 miles of tiny roads, constantly changing their names and numbers, as we rode through Michigan's farm­lands, woods, small lakes, and tiny towns (including Nashville number three).

That day's church sign, "FAITH IS A HIGHER FACULTY THAN REASON," later inspired some discussion between Michael and me. We had trouble with that concept, but I guess that was to be expected-mere reason trying to grapple with faith.

It was 90 degrees that day, and I was feeling a little under the weath­er, with a sore throat and what my journal described as "a 'bug' trying to get me." I was glad when we arrived at another frequently played venue, Pine Knob-an older amphitheater (now called the Natural Gas Corporation Theater) at a ski resort north of Detroit-early enough for a brief nap on the bus before soundcheck.

We had a lot of history with Detroit, beginning with the old down­town theater called the Michigan Palace, the first sizeable venue we had ever headlined. We still joked about the gay promoter at the Palace hit­ting on Alex, looking him in the eyes and quoting the Olivia Newton-John song, "Have you ever been mellow?"

Around that time, Alex, Geddy, and I attended a night-off showing of The Godfather, Part II at a movie theater in downtown Detroit. The the­ater was crowded, and when the lights came up at the end, we couldn't help noticing we were the only white people in the place. People stared, of course (and not just because of our skin color-I'm sure our hair and clothes were "outstanding" too), but seemed more welcoming than threatening.

In later years, we played the downtown arena, Cobo Hall, a few times, then the newer Joe Louis arena, an even larger one in the suburbs of Auburn Hills, and several times at the ski-hill amphitheater of Pine Knob .

This time, the audience was large, 10,835 people, and enthusiastic, as Detroit audiences always were. During the second set, I noticed a guy holding up a sign reading, "NEIL - ANY SPARE LUMBER?" That was an original way to ask for a drumstick, and made me smile, so after my solo, when I was resting behind Geddy's dryers while he and Alex played "Resist," I called Michael over. The fan was also wearing a T-shirt from my former cymbal company, and I asked Michael to take him a pair of used sticks and a Sabian T-shirt. Michael couldn't resist telling the guy he had to put on the Sabian shirt now, and when I hopped back on the drum riser to join in on "Heart Full of Soul," I saw the guy clutching his sticks, wearing the shirt, and looking happy, if a little confused.

We parked the bus that night in a mall parking lot in Ann Arbor, and the next day, Michael and I had our first guest rider, Tom Marinelli, a man I had never met. My invitation to Tom to join us for a ride had been a direct result of our one previous guest rider, Brian Catterson, from Cycle World magazine. Two summers before, on the Vapor Trails tour, Brian had joined us for an adventurous two days of riding from Gallup, New Mexico, through Arizona and Utah, to a show in Salt Lake City. He had written a story about that adventure, "Riding With the Ghost Rider," for the magazine.

A few months after the story appeared, Brian forwarded a letter to me from a Michigan motorcyclist who had asked his help in getting a signed copy of my book, Ghost Rider. The motorcyclist said it was for a friend who had lost his own daughter within a few weeks of Selena's death, at nearly the same age. He too had moved to Europe with his wife to mourn in exile, and he had gone motorcycling on a BMW with his wife, who was now ravaged by the wasting effects of Multiple Sclerosis.

Moved by the story of the man's parallel tragedies, shortly before Christmas 2003, I sent an inscribed copy of the book to Tom, and received a letter in reply-a letter that gave me a feeling I might just like this guy. Very close to my age, Tom had worked in the auto industry all his life, rising to the upper management of the oft-reborn Chrysler Corporation. He knew little or nothing about the musical side of my work, but because of the way I had expressed myself about loss in Ghost Rider, and the shared tragedies in our lives, he too had a feeling I was a kindred spirit.

Of the hundreds of letters I have received from strangers over the years, and the hundreds I have answered, only three or four times have I felt moved to continue the relationship beyond that one polite reply. (In fact, I was always careful not to answer people more than once-having a good memory for names and towns-partly out of fairness, in wanting to answer as many letters as I could, but mostly because such people so easily got the wrong idea. See Eminem's song, "Stan.")

But the few times I have offered my return address, my instincts have been correct, and I have made good friends for life with a few people who will appear later in this Story. So, I took a chance and invited Tom to ride with us. When a dark red BMW touring bike pulled up outside the bus in Ann Arbor that morning, the rider dismounted, tall and slender in his Aerostich riding suit, and took off his helmet to reveal a shaved head and angular, composed features opening in a warm, shy smile. I liked him
right away.

As with our previous guest rider Brian, on the last tour, what a ride we took Tom on. I had planned on rambling down into Indiana, to the classic car museum in Auburn, then over into Ohio, to spend the night on the tiny Bass Islands, in Lake Erie.

It didn't quite work out that way, and again that night, I tried to cap­ture it all on my tape recorder.
Well, again, so much gets away in the course of the passing days, so much going on there's no time to actually record it. That is a shame, as there is much worth recounting and trying to distill down to essences that a reader could understand and maybe relate to.

Anyway, a day of strange adventures. Meeting Tom Marinelli in Ann Arbor this morning, riding down to Auburn to the Auburn­Cord-Duesenberg museum on a hot day, and a pretty elaborate route of thin red lines and gray-line-type roads [on the Rand McNally maps]. Those are definitely preferable, especially in the populous East.

When we did accidentally get onto a "thick" red road, I think Highway 12, thanks to Doofus and his "friend" [Michael], it was just wall-to-wall trucks, avoiding the toll-paying Ohio Turnpike. [Actually overloaded trucks avoiding the scales, according to Dave.]

So that was unpleasant, and a good lesson learned. As it was when we almost ran out of gas.

We got back on the original plan of gray roads and thin red lines, and had some really nice riding through farmland and small towns. Not that exciting, but always enjoyable, especially when you contrast all the other kinds of riding, in the mountains, along rivers, in the West, it makes a pleasant change.

A few Amish communities again today, buggies going down the road-in western Ohio, I guess that would be, not too far from where we crossed from Indiana.

Then, after 434 kays [286 miles], we arrived here-Port Clinton, Ohio, is where "here" actually is-but a little beyond here, to the ferry dock, just as a giant thunderstorm was looming toward us, and just as the ferry was leaving. The dock workers said even the next ferry might not carry us, if the lake was too rough, and in any case, they could only take two bikes at a time because of their limited chocks and tie-downs.

Seeing the weather coming, I said, "It's going to get real bad pretty soon, let's just stay here."

So we turned around and raced back to the Holiday Inn Express, and once again, almost unbelievably story-like, arriving just as the storm broke above us, blowing in horizontally. Sheets of rain, literal­ly, against the windows. Big potted plants below me, heavy clay pots, blown over.

Tom was concerned about which way to park his bike so it wouldn't be blown over. I knew it wouldn't get that serious, as a typ­ical East-Coast Great Lakes thunderstorm, but still, it was as serious as they get, as brief as it lasted. The power flashed out at the hotel on our way up, just before taking the elevator. Yikes!

Plenty of drama of different sorts today, but altogether a rich, rewarding, and well-spent day. Also another 90 degree one.

Note how loud the background vocals [crowd] were last night for "Heart Full of Soul." Seems to be an audience-participation act that's catching on more and more night by night.

It's a cool one!

[That was the last time I felt moved to use that tape recorder. From then on I stayed with written notes in my journal, proving that I really do prefer writing to talking-even to myself!]
A couple of church signs also made the list that day-"RSVP FOR ETERNITY," and, "TO BELITTLE IS TO BE LITTLE. "

After dinner at a nearby restaurant, Tom held out a handful of Cigars, and invited us back to his room. I was beat and headed for bed, but Michael joined him for a while. Tom and I agreed to meet for breakfast the next morning.

We walked across the road to a likely looking breakfast place, and had a remarkably deep conversation-considering we had only known each other for one day. But we also shared some hard-won understand­ings about life and loss, and so could talk about such things easily. Tom had planned to ride home that day, but accepted my invitation to come to the next show with us.

The previous night's thunderstorm had opened the floodgates to a series of heavy rainshowers, and all that day we rode in and out of teem­ing curtains of rain. The aforementioned bug was still attacking me, start­ing to feel like it might develop into a full-blown cold, so I was feeling a little thick-headed, but at the same time, needing the concentration and caution of riding a motorcycle on wet roads.

"WHY WORRY WHEN YOU CAN PRAY?" the church sign said.

"Phooey," answered the passing motorcyclist.

Our route was beautiful, even if the weather wasn't, and Tom and Michael and I rode together over hilly country roads, past neat farms and some charming, small Ohio towns. Whenever I found myself riding in that part of the country, there were two little towns I always tried to pass through. One of them was Mount Eaton, which had been the turnaround point on my first-ever 100-mile bicycle ride-a "Century"-on the Fourth of July, 1984.

In those days, when we all traveled together, I often waited on the bus for hours after the show, while my bandmates socialized in the dress­ing room. It had been like that after the show in Indianapolis on the night of July 3, 1984, so it was an all-night bus ride to the Holiday Inn near Cleveland. After only a few hours of bouncy sleep, I unloaded my bicy­cle from the luggage bay and set off into the morning. I rode fifty miles south on little Highway 94, past farms and pretty Ohio towns decorated for the Fourth of July, waving to Amish farmers behind their horses in the fields.

In Mount Eaton, I bought a sandwich from a small store and ate it in the local park, with its picnic pavilion and baseball diamond. Then I start­ed north again, still nervous (especially worried I was going to get a flat, because I didn't yet know how to fix one). When I finally arrived back at the Holiday Inn, with my first Century accomplished, I felt triumphant and relieved (and wondered why there were no cheering crowds for that performance). I would always remember that ride, that road, and Mount Eaton, Ohio.

On the Test for Echo tour, Brutus joined me for the second Mount Eaton pilgrimage, this time by motorcycle, and we stopped in that same park for a few minutes. As often happened, an older man wandered over to look at the bikes, and told us about coming home from World War II and buying a new Indian Chief motorcycle, and how his friend bought a new Harley, for $850. Their bikes had arrived in crates by train, and they had ridden them all over, at a time when all the local roads were unpaved.

The other Ohio town I liked to pass through was Beach City, just to the east, near Canton. The summer before I turned fifteen, my family camped outside Montreal to visit the World's Fair, Expo '67, and at the campground, I met a girl from Ohio. Her father was extremely watchful (warning her that Canadian boys had "Roman hands and Russian fin­gers"), and we never even kissed, but I fell hopelessly in fourteen-year­old love, and wrote to her all that summer, to Beach City, Ohio.

I remember sitting on the front steps of our house waiting for the mailman, and when her letters trickled off, I was devastated. Maybe her father made her stop writing to me. In any case, I always remembered her ("the fawn-eyed girl with sun-browned legs" in the song "The Analog Kid"), and the name of that town in Ohio. On a day off on tour in 1987, twenty years later, I set out on another Century ride, from Akron this time, and I mapped my route to go through Beach City.

Actually going there after all those years affected me in a strange and powerful way. On a warm summer day, I sat on the steps of the gen­eral store in Beach City eating a sandwich and drinking a Coke, and I suddenly felt an overwhelming compression of time, a rare sense of relation to myself as a boy, so many years and so many experiences ago. I was transported from the steps of that store right back to the steps of our house on Gertrude Street in Port Dalhousie, waiting for the mailman with fading hope.

At thirty-five, I was a successful, hard-working absent father, leading an "interesting" life, presently riding my bicycle through Ohio on a day off in the middle of an American concert tour. The boy I had been at fourteen had been so ignorant and inexperienced about everything, and his heart had been broken for the first time.

But not, of course, for the last.

As Tom and Michael and I rode through Mount Eaton and Beach City, the rain poured down, growing heavier all the time. At one red light Tom pulled up beside me, and I raised my steamed-up face shield and looked over at him, smiling and shaking my head. "Just like riding in Europe, isn't it?"

He smiled and nodded.

Michael and Doofus led us along narrow roads overhung with drip­ping trees, and we rode into Cuyahoga Valley National Park-in the mid­dle of which, uniquely, was the venue, Blossom Music Center, unsullied by a corporate name. A couple of months later, that park was going to fig­ure in my destiny again. Later still, so was that comment about the rain and riding in Europe.

Even after we arrived at the Blossom Music Center, heavy rain con­tinued through the afternoon, puddling in the backstage parking lot and filling the bus's awning, so that Dave had to keep rolling it in to empty the water. Fortunately the rain cleared away by evening, especially for the part of the audience on the uncovered lawn, and we had a good show. As my next-day journal note reported, with rare self-satisfaction: "Played well last night. Not great, but well."

Some wittier members of the audience entertained us with clever signs. One reading "SHRIMP COT?" referred to a routine between Alex and Geddy in the Boys in Brazil documentary. When Alex complained on camera about having "a shrimp caught in my teeth," Geddy replied, "What's a shrimp cot?" Both of them already collapsing in laughter, Alex held his fingers up, a few inches apart, and explained, "it's a tiny, little bed ... "

Another sign sticking up in the crowd, "WE BROUGHT SOUP!," referred to the ongoing jokes in the documentary about our reliance on Frenchie's soup to get us through the tour.

The maker of a third sign, "I WANT TO MEET NEIL," was doomed to disappointment, if I had my way-and probably just as much disappoint­ment if she had hers. I would think, anyway.

After my runner off the stage and into the bus, Tom followed us out of the parking lot on his motorcycle, heading for a nearby motel. I felt I had made a valuable new friend, and hoped we would stay in touch (we have). Dave drove Michael and me on a long ride south, the bus not stop­ping until five a.m., and it was a rough, bouncy sleep until then. There were few nicer times of the day than finally stretching out in that big bed, but that didn't mean I would have an uninterrupted sleep-not as long as the bus was moving. The vibration of the engine could be restful, but not the bouncing and rocking, or waking up in midair as the bus pounded over a rough road.

When the Swiss Army alarm clock beeped me awake at eight, I felt tired, unwell (sore throat, croaky voice), and miserable. So I got up, had breakfast, and went for a motorcycle ride.

Michael and I started out just north of Louisville, on the Indiana side of the Ohio River. We planned to loop south through rural Kentucky, then west through the Land Between the Lakes (courtesy of the Tennessee Valley Authority). From there, we would aim for somewhere near Missouri to spend the night, and on to the next day's show in St. Louis.

We followed a perfect country road along a high bluff, with fields on our right and panoramic views to our left, down over the river and across to wooded Kentucky. I remembered that stretch of road from the spring of '97, riding it the other way with Brutus, and taking a photograph from beside the Overlook Restaurant.

"HE IS NO RESPECTER OF PERSONS," said the church sign.

"Who?" I wondered. "The Debble?" The quote was attributed to the book of Acts, and I decided to look it up. It turned out to be God who was no respecter of persons, meaning that when it came to Judgement Day, he didn't care who you were.

At the time of looking that up, I happened to be reading Walter Kaufman's Critique of Religion and Philosophy, and noted a passage that put an ironic spin on that reference.
Analytic philosophy does not only develop the intellectual con­science, train the mind, and combine subtlety with scrupulous preci­sion; above all, it teaches people to think critically and makes them instinctively anti-authoritarian. There is something democratic in this way of thinking: a proposition is a proposition, whether written by a student, a professor, or a Plato; the laws of logic are no respecters of persons.
Now-speaking of "analytic philosophy"-I had only intended to quote those church signs in an observational way in this book. Although I am certainly "instinctively anti-authoritarian," I truly meant to stay away from any editorializing about organized religion. The church signs were going to be reported as part of the American landscape, without com­ment.

In thirty years of traveling around the United States, I had seen how entrenched evangelical Christianity was in American life. Just before set­ting off for Nashville, I had read that eighty-three percent of Americans called themselves Christians, and half of Americans believed that God created humans pretty much in our present form at one time within the past 10,000 years. It seemed pointless to try to fight that tide of faith, even with the weapon of the "laws of logic," and I thought, "I give up." My blustering was not going to change anybody's mind, and there was no sense alienating people and making enemies. You can reason with peo­ple's minds, but you can't argue with their faith.

I even resisted commenting that first day off, when Michael and I passed near Dayton, Tennessee-the site of the famous Scopes "monkey trial" in 1925. At the time, Tennessee had passed a law against teaching Evolution, and the American Civil Liberties Union announced that it would defend anyone charged with that "crime." Boosters and Babbitts in Dayton saw an opportunity to put their little town on the map-though they had no idea how much attention the issue was going to attract-and convinced a young high school science teacher, John Scopes, to face the charges.

The resulting struggle between champions of Creation and Evolution made national headlines at the time, just as it has in the early 2000s, over school curricula from Kansas to Georgia. (The term "Bible Belt" was coined by a famous journalist, H.L. Mencken, who traveled to Dayton to report on the trial, along with about 200 other newsmen.) The case was argued-sometimes outdoors, as it was so hot that summer of 1925, and the courtroom so crowded-by famed lawyers Clarence Darrow and William Jennings Bryan, and later dramatized in the movie Inherit the Wind.

A recent issue of Smithsonian magazine commemorated the eighti­eth anniversary of the trial, and the writer, Steve Kemper, visited Dayton and interviewed some of the locals. One of them was a "science" profes­sor at William Jennings Blyan Memorial University, educated at Harvard under the renowned paleontologist and evolutionist, Stephen Jay Gould. This professor believed, and taught his students, that God created the world and everything in it 6,000 years ago. According to him, the Grand Canyon was formed by Noah's flood "in about three weeks." His justifi­cation for filling impressionable young minds with his creationist beliefs was that "scripture trumps interpretations of physical data." Like that earlier church sign, "FAITH IS A HIGHER FACULTY THAN REASON."

Humbug. At this point in recounting my American travels, I begin to think that even if the voice of reason is increasingly drowned out by the evangelical crowd, that is all the more reason to speak up. Spiritual yearnings are natural to many people, and may give them solace or hope, but extremists of any stripe are not content with faith as armor; they must forge it into a sword.

In one study, more than half of Americans agreed with the state­ment, "It is very important to convince non-Christians to become Christians." Not only do these people believe in their "higher faculty" of faith, they know they are right, and they want the rest of us to be more like them.

The clear translation of "scripture trumps interpretations of physical data" is "faith beats facts," and that seems like a profoundly frightening, and fearful, view of the universe. Yet these same religious extremists dominate American politics, try to control the schools and the media, and their ever-increasing numbers give them ever-increasing power. Greater power gives them greater influence, and now their faith-based crusade spreads like kudzu, an introduced vine from Asia that has overtaken large areas of native foliage in the South, blanketing whole valleys of treetops and power lines in eerie green monotony.

Now the "introduced vine" of radical religion threatens to stifle, even outlaw, the ideals of freedom and variation in American life. In the face of all that, to be silent is to let the forces of unreason triumph by default.

Like another church sign, "WRONG IS ALWAYS WRONG, EVEN IF EVERYBODY DOES IT."

And indeed, I have come to know there is a point to speaking out, for in the past I have acted (however unknowingly) as a counterpoint, a voice of reason. One young man told me about being raised a strict Catholic, sure that his faith and received doctrine were the only truth. Then he started listening to some of our songs, like "Free Will" ("You can choose a ready guide, in some celestial voice / If you choose not to decide, you still have made a choice / You can choose from phantom fears, and kind­ness that can kill / I will choose a path that's clear - I will choose free will"), and began to consider that it was possible to believe differently.

Not long ago, a former Mormon wrote to me recounting a similar experience, of being brought up and simply accepting what he was told, until his independence of thought was kindled by our music. In fact, I had the same experience myself as an adolescent, when a friend showed me a book called The Passover Plot, and I realized for the first time that not everyone believed what I had been taught in school and church. It was possible to think differently. I remember how it felt to discover that not everybody was an identical unit in the narrow Protestant world I had perceived as a child-that realization was deeply jarring, yet liberating.

So you've got to speak up, even just to be counted against the flood of unreason and anti life poison that fills the media, the pulpits, the gov­ernment, and church signs. Fight the power! Others are doing it, and I am always encouraged when I hear them speak out, in the newspapers, on television, on the Internet, in modern music-Todd Rundgren's Liars a great example-or on a particularly great bumper sticker: "PLEASE DON'T PRAY IN OUR SCHOOLS, AND I PROMISE NOT TO SPREAD KNOWLEDGE IN YOUR CHURCH."

So, let the record show that this formerly neutral reporter will now have to be considered a "hostile witness."

"HE IS NO RESPECTER OF PERSONS."

A winding, tree-lined lane carried Michael and me down the bluff to the riverbank (spectacular riding, especially for Indiana), then across the river and into the rural two-lanes of Kentucky. Between woodlands, the cornfields were often shoulder high, which hopefully pleased the farm­ers, as it was still only June 11. It was also a Friday, certainly the second­most dangerous day of the week, and the little roads curving through the obscuring trees demanded infinite attention for the usual driveways, trac­tors, lawn mowers, parked vehicles, and erratic drivers.

It was also 90 degrees again, steamy and draining, and by afternoon I had a strong craving for a milkshake. I started watching for a Daily Queen (not the best milkshake in the world-I make that, on the old Hamilton Beach mixer my brother gave me-but DQ's were at least consistently acceptable), but none appeared for hours. Eventually, desperate, I settled for an unpromising looking "Dairy Bar." My journal felt my pain: "Lame glop of frozen goo in styrofoam cup supposed to be a chocolate milkshake."

"DON'T TRY TO CHANGE THE BIBLE, LET THE BIBLE CHANGE YOU," said the church sign.

"Phooey," said the motorcyclist. (What does that even mean?)

Doofus, our minor deity, was mostly successful that day, only once leading us down a diagonal street that didn't connect with the main road. However, the sidewalk did, and we took advantage of being "motorcycle hoodlums," and flouted the law. (Don't try to change Doofus, let Doofus change you.)

There was a spot on the map I had long been curious about: the con­fluence of the Ohio and Mississippi Rivers. I wondered why a metropo­lis had never grown there-like St. Louis at the Missouri and Mississippi, Pittsburgh where the Monongahela and Allegheny converged into the Ohio, or even the Tri-Cities of Kennewick, Pasco, and Richland, where the Snake flowed into the Columbia. There was a dot on the map called Cairo, but I knew nothing about it except a mention in one of Bill Bryson's books, saying that the locals pronounced it "Cay-ro."

Unfortunately, when we got to Cairo, as Gertrude Stein once wrote about an Ohio town, "there was no there there," and it was easy to see why. We had ridden to the town across a vast floodplain, and presumably Cairo had been inundated too many times to grow, or even to survive, by the look of it. There was one shabby-looking motel, but no restaurant we could see.

The map showed no nearby towns, and even Doofus thought we would have to travel on a ways to find accommodations, so we hopped on the interstate to dispose of some miles. In an hour or so, we fetched up in what my journal called "Somewhere, MO." It might equally have been called Nowhere, MO. But we didn't care; we had ridden 541 kilometers that day, 338 miles, all of it on demanding back roads, and were glad to settle for what my journal called, "a generic freeway off-ramp cluster of gas, food, lodgings."

We parked in front of the numbered doors and carried our stuff inside, did the ice and Macallan and Red Apple thing, then I had a show­er and simply passed out for an hour. All those days of too little sleep and too much activity had been draining me, and I was starting to feel exhausted all the time.

I asked my journal, "Which is harder, the shows or the rides?"

I decided they were the same, in different ways, "Equally ordeals." About the motorcycle itself, I noted, "Over 6000 kms now, and perfect."

The motel was some Ramada clone, charmless and bleak, with a Ruby Tuesday's franchise restaurant next door. We did okay there, reviv­ing ourselves with the salad bar, shrimp pad thai, Kendall-Jackson chardonnay, strawberry shortcake, and coffee. The waitress was amazed at my constant requests for more water.

Before passing out again, I made a final journal note: "No voice today-no problem most of the time, except for yelling at Michael [through earplugs and helmets] or talking to Carrie!"

My next words were written in the morning, after I walked over to the smaller restaurant attached to the hotel and joined a few older cou­ples and some extended families for the breakfast buffet. It was grim. "Feel just awful this morning. Awake with bad coughing spells during the night, then headache, bit of fever, diarrhea."

Our ride that day must have been lovely, 350 miles through the northern Ozarks, parts of the Mark Twain National Forest, through places with names like Buckhorn and Cherokee Pass, but I remember none of it.

Only that it was hot, and I felt bad. And it was Saturday. I had a fierce craving for orange soda, for some reason, which tormented me for a cou­ple of hours, until we stopped for gas and I was able to buy some.

And despite everything, I could still laugh out loud at a particularly clever church sign,
GOD IS DEAD
-NIETZSCHE

NIETZSCHE IS DEAD
-GOD
St. Louis wouldn't make too much of an impression on me that time, but I had always liked the city, its waterfront, the Gateway Arch, Forest Park-one of the nicest city parks in America-and a fine art museum. I had some good memories, too; a riotous after-show party at the Chase Park Plaza in 1974, a day off in about '78 when the band and crew wan­dered around the zoo on a spring afternoon, then saw a laser show (prob­ably set to Pink Floyd's Dark Side of the Moon) at the planetarium that night. I remember roller-skating around the old Checkerdome arena before a show in the early '80s, falling badly on a concrete floor and hop­ing I wasn't going to wreck the show (I was fine). Preparing for my first bicycle Century in 1984, I did a seventy-five-mile ride southwest of St. Louis, and in the years since then, several times I had bicycled out to the Riverport Amphitheater-now known as the Financial Services Corporation Amphitheater.

On the Counterparts tour in the spring of '94, Selena was traveling with me on the bus for a few days, and we had a day off Easter Sunday at the Ritz-Carlton in St. Louis. Even though she was almost sixteen, I had to hide some chocolate eggs around the hotel room (how she clung to those childhood rituals of Easter and Christmas). Later that day, we walked through Forest Park, its rolling lawns blanketed by a freak snowstorm, and into the Museum of Art for an hour-trying to make it a brief and positive experience for her. I love those memories. And hate them, too.

This time, St. Louis was just something to get through. During the intermission, I scrawled a few notes.
Signer for the hearing impaired, a light on her as she dances and ges­tures the lyrics.

Biker couple, man with beard and T-shirt from the band Alabama, woman with West Coast Choppers T-shirt. Both of them extra large, and older, maybe contest winners-seem kind of mysti­fied, but having a nice time! Smiling along.

Many different vintage Rush shirts every night, and homemade ones: "GOT RUSH?" and "STICK PLEASE."

Gump in bad back pain.

Cracked 18-inch cymbal at beginning.

Crowd singing along with "YYZ," ala Brazil.
On the R30 tour we noticed how the American audiences had been influenced by watching our Brazilian audience in the Rush in Rio DVD, released the previous year. One of the unique reactions of the Brazilians was how they sang along with instrumentals, tens of thousands of them in a wordless chant, and now our American fans had picked up on that, too. It sounded great.

The final show on that first leg was in Kansas City, another city I liked, and of which I had good memories. One time in the mid '80s, I got our bus driver, Whitey, to stop the bus at daybreak, 100 miles out of Kansas City. I unloaded my bicycle and rode the rest of the way into town, following the old Santa Fe Trail through Malta Bend, Napoleon, and Harry Truman's hometown of Independence, Missouri. Kansas City also had a nice art museum, the Nelson-Atkins, which I had bicycled to a couple of times on past show days on my way to the Kemper Arena, down by the old stockyards.

The guys at work and I had always been fans of Gates Barbecue in Kansas City, and one time, in the '70s, we even went there for breakfast. The spicy ribs had made my forehead sweat. As I did every tour, this time I asked Dave to pick us up a case of each of their barbecue sauces-he and I would split a case of Regular and one of Extra Hot, both so deli­cious on my home-grilled steaks, chicken, or pork chops, and always a reminder of Kansas City.

On Test for Echo, in the spring of '97, Brutus and I had started a motorcycle ride in nearby Jefferson City, passing the cool, shady bluffs along the Missouri River, and that morning we saw a huge, prehistoric­looking snapping turtle in the road.

On that same Test for Echo tour, I did an advance phone interview with a journalist from the Kansas City Star, the newspaper Ernest Hemingway began his career with as a cub reporter. In later years he recounted the style sheet he was given by the editor on his first day: "Use short sentences. Use short first paragraphs. Use vigorous English. Be positive, not negative." He said later those were "the best rules I ever learned for the business of writing."

My young-voiced interviewer from the Kansas City Star opened with, "So, you're coming to Kansas City?"

"Yes," I said, deadpanning. "They've got some crazy little women there, and I'm going to get me one."

Silence.

He didn't get it-a so-called music writer who didn't know the clas­sic song named after his city. I had to explain that it was a song, that I was joking. That's never good.
I might take a train, I might take a plane
But if I have to walk, I'm going just the same
I'm going to Kansas City, Kansas City here I come
They got some crazy little women there, and I'm going to get me one
Composed by the legendary Leiber and Stoller, writers of many Elvis Presley hits, "Kansas City" was released by Wilbert Harrison in 1952, became a hit for Little Richard in '54, then for the Beatles in '64, and for decades, it was a staple of many a bar-band repertoire. Interestingly, the song was said to be about prostitutes, and one version of the chorus ends with, "They got a crazy way of lovin' there, and I'm gonna get me some."

After the St. Louis show, Dave parked the bus halfway between St. Louis and Kansas City. Early on a Sunday morning, already hot and humid, Michael and I rode south toward the Lake of the Ozarks region. I was still not feeling well, with a sore throat and general malaise, but I wasn't going to do anything as sensible as resting on the bus-just one more ride, one more show, and we would have a break

I hated to miss anything, and I could rest next week at home.

The Lake of the Ozarks area was pleasantly scenic, though busy on a summer Sunday, and Michael and I gradually angled back to the north­west, through the farms and woodlands of western Missouri.

"IF GOD HAD A WALLET, YOUR PICTURE WOULD BE IN IT."

That's pretty good, I must say-kind of "lyrical." Could be a line from a song, maybe by the New Main Street Singers in A Mighty Wind.

Near the venue, west of Kansas City on the Kansas side, we met Dave out for a cruise on his Harley. He led us around to the hidden back­stage entrance on a back road, and as we waited to turn, we were passed by about a dozen Japanese sport bikes, "extreme" street riders, all in a pack Some of them went roaring by with their front wheels in the air, some rode with both feet on one side, strap-on metal soles sparking on the pavement. Others were performing acrobatics, up out of the saddle with hands and feet extended. I winced to see those young men doing crazy stunts on some of the fastest motorcycles in the world, while wear­ing jeans, T-shirts, and sneakers.

Though in the 90-degree heat, I admit I was certainly warm in my armored leather suit, even with its summer "perforations." I was grateful to arrive at the air-conditioned bus and peel it off, have a shower, and curl up for an afternoon nap.

We had covered just over 300 miles that day, and our total for the first leg was 6035 miles.

Before I went into the Cellular Telephone Network Amphitheater for soup and soundcheck, I made a quick journal note. "Realizing in the last few days, I'm ready for a break-big time."

Once again, I scrawled down some notes during the intermission, and that night, I waxed all lyrical.
Carrying on, but deeply fatigued. Every millisecond of performance evaluated, weighing too much. And yet, the whole thing is elevated now, among the three of us, to such an intricate, interactive commu­nication, millisecond by millisecond, that it's inevitable the self-criti­cism is also going to operate at that rarefied level. Only way it can be.

Incredible, really, objectively speaking, what we pull off night after night. Thinking of it tonight, looking at "recidivist" people in audience, show after show, tour after tour.

But I get it.

If you can do it (how do they?), it's probably a "repeatable" expe­rience.

But I just want to go home!
---
epilogue: On With The Story

On a tour of fifty-seven shows, in nine countries, I played in front of 544,525 people, and went through 257 pairs of drumsticks, one 20-inch cymbal, three 18-inch cymbals, six 16-inch cymbals, two China cymbals, fifteen drum heads, 21,000 motorcycle miles, nineteen countries, twelve oil changes, five sets of tires, one lost luggage case (including Patek Philippe watch and Cartier engagement ring-as Michael suspected, my fickle Good Samaritan must have found them and changed his mind; he never did call back), thirty-four bottles of The Macallan (my riding part­ners helped), four cartons of Red Apples (ditto), 18,617 words of journal notes, an immeasurable outpouring of physical and mental energy, and an undetermined amount of hearing loss.

I celebrated my fifty-second birthday, almost forty years of drum­ming, thirty years of making music with Rush, twenty years of bicycling, ten years and almost 200,000 miles of motorcycling, and four years of marriage.

I laughed, I cried, I ached, I sweated, I despaired, I was joyful, I was miserable, I hated it, I loved it, I made friends, I made enemies, I made music, I made gas money, I made time to live and love.

After all that, what can I do for an encore?

Well, write a 395-page, 154,605-word book about it, I guess.

Again I ask myself, am I ever going to do anything that crazy again? (The tour, not the book.)

Hmmm ... I don't know. Many times over the years, at the end of a grueling tour, I would resolve never to put myself through that again. Back in 1989, after only fifteen years of touring, I had said "no" for the first time. But after much thought, I had finally acquiesced-out of a wish for our new album, Presto , to get heard, for one thing. No one else was going to publicize it if we didn't. I also felt a sense of loyalty to the concept of the band as a living, breathing entity (a real band plays live).

At least I knew better than to say "never," but with the passing years I had become ever more reluctant to spend six or eight months on the road, putting myself through that struggle night after night. In the early years all that performing in front of audiences had been great training, and had made all of us better players, as individuals and as a band. Nothing makes a band tighter than playing together in front of an audi­ence-a few thousand times.

It used to be that as a tour went on (and on), I would at least feel the improvement in my playing, and the band meshing at ever deeper and higher levels, but those days were long past. I had reached a plateau in which most of the skills had been mastered-or at least my mental and physical limitations had been met-and any new frontiers would be explored when the three of us got together to record, and new music demanded new approaches. After thirty years of playing together, we had our tightness, and could activate that synchronistic drive when we needed it.

So no, I have no wish to ever again take on a challenge like a major tour. But I've said that before.

All of us have returned to what passes for normal life with us. Alex and Geddy are home in Toronto with their families; crew members and drivers are off on other tours; Michael is back to his Hollywood private eye business; Brutus has found himself a perfect niche as an assistant director for a Canadian TV show, "Creepy Canada," arranging travel plans, logistics, and locations. After the tour, Limn sent me a long e-mail about his new life with Lashawn in Nashville, and about how happy he is now. So that's all good.

For me, it is wonderful to return to the pleasures and chores of everyday life with Carrie and Winston (our golden retriever, the brilliant canine love-sponge), to get caught up with long-neglected friends and family, to have the comfort of a daily routine, to run errands, buy gro­ceries, cook dinner, write letters, have an Indian lunch with Doane, or take a hike with Matt. It is also nice to work on something that won't dis­appear into memory as soon as I finish it, the way a concert, even a "magic show," necessarily fades into the ether, and is gone.

However, as the months pass since that last show, I do miss the guys at work ...



---
Puchase
Roadshow: Landscape With Drums: A Concert Tour by Motorcycle at Amazon.Com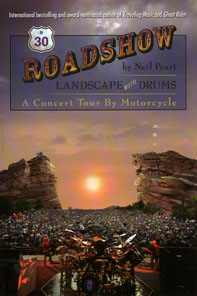 ---