There are 19 active users currently online.
---
---
FAR and AWAY
A Prize Every Time
(Preview)

by Neil Peart

© 2011
---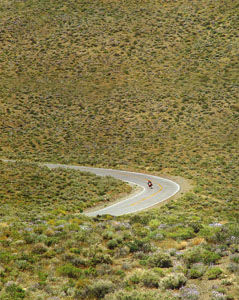 Click Any of the Following Images to Enlarge
---
Synopsis:

Imagine you have a friend who is an internationally celebrated musician and author - like Neil Peart, drummer and lyricist for the rock band Rush. Every few months he sends you an artfully crafted letter, richly illustrated with photographs, describing traveling, music, nature, art, and life - observations often gathered while riding his motorcycle along the back roads of North America, Europe, and South America on concert tours. Spanning almost four years, these twenty-two stories are open letters that recount adventures both personal and universal - from the challenges and accomplishments in the professional life of an artist to the both of a child. The irresistible flow of words and images converges into a single, unified work of remarkable originality. FAR AND AWAY is a book to be enjoyed and again and again, like letters from a distant friend.


---
Dedication:



To Olivia
Who makes my heart three sizes bigger





---
Table of Contents
Intro: A PRIZE EVERY TIME

Chapter 1: THAT'S THE WAY WE ROLL - July 2007
Chapter 2: EVERY ROAD HAS ITS TOLL - August 2007
Chapter 3: SHUNPIKIN' IT OLD SKOOL - September 2007
Chapter 4: HASTE YE BACK - November 2007
Chapter 5: THE HOUR OF ARRIVING - December 2007
Chapter 6: THE BEST FEBRUARY EVER - March 2008
Chapter 7: SOUTH BY SOUTHWEST - May 2008
Chapter 8: WHEN THE ROAD ENDS - June 2008
Chapter 9: INDEPENDENCE DAY - July 2008
Chapter 10: THE DRUMS OF OCTOBER - November 2008
Chapter 11: DECEMBER IN DEATH VALLEY - December 2008
Chapter 12: A WINTER'S TALE OF SUMMERS PAST - February 2009
Chapter 13: THE QUEST FOR THE PHANTOM TOWER - March 2009
Chapter 14: UNDER THE MARINE LAYER - June 2009
Chapter 15: A LITTLE YELLOW CABIN ON YELLOWSTONE LAKE - August 2009
Chapter 16: THE BALLAD OF LARRY AND SUZY - September 2009
Chapter 17: AUTUMN SERENADE - November 2009
Chapter 18: FIRE ON ICE - February 2010
Chapter 19: TIME MACHINES - May 2010
Chapter 20: THEME AND VARIATIONS - August 2010
Chapter 21: CRUEL SUMMER - September 2010
Chapter 22: THE POWER OF MAGICAL THINKING - November 2010

Outro: THE PRIZE
---
Intro: A Prize Every Time


Once upon a time, around the nineteenth century, authors like Charles Dickens and Thomas Hardy serialized their novels in monthly magazines, and they were hugely popular. Another celebrated author of the time, Wilkie Collins (The Woman in White, The Moonstone), outlined the preferred design for audience response: "Make 'em cry, make 'em laugh, make 'em wait-exactly in that order." (Scheherazade may actually have pioneered the technique.)

In 1841, when the serialization of Dickens' The Old Curiosity Shop was nearing its tragic finale, New Yorkers were said to have lined up at the docks to ask arriving British sailors, "Is Little Nell dead?"

Oscar Wilde famously remarked, "One would have to have a heart of stone to read the death of Little Nell without dissolving into tears of laughter." In that case, the order of events would be "Make 'em wait, make 'em cry, make 'em laugh." That works, too.

The old-time serialized novel occurred to me as one way to describe the nature of these stories- a serialized autobiography, perhaps, though not recollected in one's dusty old age, but captured along the way. By design, these stories are not an attempt to list the facts and incidents of my life, like diary entries. My inspiration always comes from the world around me, driven by the recurring thought, "How can I put this into words?" I am more interested in describing what I do and see, how it makes me feel, and sharing it with the reader - almost like a personal letter, with more time spent on the craft. So it's a book of letters, and a serial memoir, and a travel book that includes motorcycling, drumming, snowshoeing, cross-country skiing, natural history, human history, birdwatching, hiking, driving, church signs, amateur philosophy, and ... pretty much everything.

This collection of wide-ranging stories began more or less accidentally and did not follow old paths- of mine, or anyone else's. I made it up as I went along, not knowing where that road would lead.

The acorn began to sprout in 2005 with the creation of a website, at the urging of my tech-savvy friend and frequent riding partner, Michael Mosbach. I didn't have any idea what I was going to do with a website, but it seemed like the thing to do, and I could see possibili ties, all right. However, I didn't know if I would be inspired by those possibilities - if I would want to write regular updates on what was going on in my life and work, for the uncertain interest of strangers.

One happy coincidence in the beginning was that Michael's research into claiming domain names found NeilPeart.net to be held by a gifted young multi-media artist ("Master of All Things Creative," he modestly proclaims), Greg Russell. Greg would become the site's designer and engineer, as well as a good friend, fellow motorcyclist, drummer, hiker, and artful conspirator. As the site grew over time, Greg's increasingly creative presentation of the stories, and the entire site, helped inspire me to raise my aim.

The first piece I wrote for the site, in early 2005, was tentative and insubstantial-promising nothing, and delivering little more. In an update for July of that year, I first used the title "News, Weather, and Sports," under which all subsequent stories would appear. I announced that I had finished the first draft of a book, Roadshow, and was about to start work on a new instructional DVD, Anatomy of a Drum Solo.

I ended the news with some jokes about weather and sports-

Some guy took some performance-enhancing drugs and hit a triple into the end zone during the fourth quarter with a four under par, but was whistled down for interference.

Then there was a fight.
The next installment did not appear until April 2006, but was a proper story this time, describing me hosting my bandmates at my house in Quebec, where we discussed the launch of a new project that would become our Snakes and Arrows album. Then followed a description of attending a jazz performance featuring eighty-one-year-old drummer Roy Haynes, and relaying the inspiration I felt from Roy and other great drummers.

Inspiration was taking root in the writing, too, along with its usual partner, ambition, and the next story arrived quicker, in June of that year. This one also aimed higher-describing the collaboration of working with my bandmates, and with my friend Matt Scannell, recording three songs for his band, Vertical Horizon. A passage on Canadian hockey foreshadowed the events recounted in "Fire on Ice," three years later.

That June 2006 "News, Weather, and Sports" story also featured the first use of photographs-a device that was to grow into a major feature in these stories. (It's noteworthy that only the previous year, while writing Roadshow, a book about a concert tour, I had deliberately avoided using any photographs, aspiring to capture the experience in words alone.)

A few more stories that year crystallized the approach-photos were used as illustrations, but also as narrative touchstones, to introduce episodes, conclude them, move the story along, or change direction entirely.

By 2007, I was more committed to getting those photographs, assisted early on by a friend, Rick Foster, who rode with Michael and me that summer. Rick captured the first images of Michael and me riding together-the perfect complement to the next story, "That's the Way We Roll," which introduces this collection. Late in 2006, the stories had finally gained titles, like "At the Gate of the Year" and "The Count of Words," but it wasn't until "That's the Way We Roll," after two years of experimentation, that I arrived at the template I would follow from then on. The combination of words and photographs was similar to a magazine story, perhaps, but the photos were chosen by the writer to be part of the story, and the scope was unfettered by any limitations of space or time.

Publishing online was so immediate - I could spend the time to make a story just how I wanted it to be, then Greg would post it within days, sometimes hours. A book could take a year or more to emerge in print, and I had always been way too impatient for that.

With the aim of getting closer to "just how I wanted it to be," I began submitting the stories to my esteemed prose editor, Paul McCarthy, with whom I had worked exclusively since 2001, starting with Ghost Rider. Paul also brought his "critical enthusiasm" to help guide and improve the increasingly ambitious book reviews that appeared in another department on the site, "Bubba's Book Club." (I remarked to my friend Brutus recently, as I set to work on an overdue issue for the Book Club, "It's the hardest kind of writing there is 'being smart about books.'")

Along the way, I was heartened to learn of an online art movement called Slow Blogging. Inspired by the Slow Food artisans who rebelled against fast food, Slow Bloggers spent time crafting their words or images before displaying them in front of all the online world. That was how I had been approaching the "News, Weather, and Sports" stories: truly as a labor of love, along with the book reviews in Bubba's Book Club, and a food department Brutus and I "cooked up" for the site, "Bubba's Bar 'n' Grill"-a beginner's guide to cooking "Good Simple Food." (We hope to see that in print one day, too.)

When selecting the shape of this collection, I decided to leave out the early, experimental work and start with "That's the Way We Roll" the one that established the pattern all the others would follow.

In Ernest Hemingway's introduction to a collection of his short stories, he mentioned a few of them that he particularly liked, then admitted there were others, too: "Because if you did not like them you would not publish them."

Exactly.

"That's the Way We Roll" (the title being both comment and segue, in this case) begins in the summer of 2007, on the road with the band on the Snakes and Arrows tour, which also provided the next two stories. There was a winter sojourn in Quebec, "The Best February Ever," with cross-country skiing and snowshoeing described and depictedemploying a photographic innovation called the "Ski-CamTM ," giving the viewer more of a skier's-eye view.

Around that time I added the subtitle "Tales from the Trails" to supplement the "News, Weather, and Sports" title for the story department. The May 2008 edition, "South by Southwest," continued the Snakes and Arrows tour into that summer, and the photography was becoming more ambitious. I made myself pause to capture the scenic beauty of my two-wheeled travels on American roads, and coached Michael in framing portraits of me motorcycling through the Big Bend country of Texas, or the Everglades, so I could use them in upcoming stories. (I take many photos of Michael riding, but it's clear that having a photograph of me in the middle of the landscape I'm describing makes a more powerful statement. See Greg's photo on this book's cover, for example-it wouldn't be the same if it wasn't of me.)

I refined another new technique I called the "Action Self-Portrait," in which I motorcycled along a straight, empty road and held the camera out beside me in my left hand, to frame my helmeted head in front of the passing landscape. (Don 't try that at home, kids.) There were many failures, but occasionally I got lucky and captured the kinetic moment I wanted to describe.

From then until the November 2010 story that ends this collection, "The Power of Magical Thinking," I continued writing about ... what I could not help writing about, really. Many times the writing itself was a welcome relief from month-long runs of a concert tour, a chance to sit in one place, reflect, and craft something peacefully - without the violence and sweat of drumming. And while I rode the back roads of North America, Europe, or South America, I would be thinking about what I wanted to write-what I wanted to try to share with others.

Seeing the stories posted so artfully by Greg, illuminated on the backlit screen, and knowing there were tens of thousands of people reading them (in November 2010, we attracted a new record of 63,000 visitors) truly made for "a prize every time."

That phrase dates from my teenage years, a couple of summers working on a carnival midway ("Lakeside Park," for the Rush archivists). The first year, at about age fourteen, I stood under the raised flaps of the Bubble Game kiosk all day and called out, "Catch a bubble-prize every time!" In 2007, for the essay to introduce our Snakes and Arrows album, I recollected that phrase and used it to describe making music, listening to music, or playing the game of life-"a prize every time." Now that description seems to embrace the making of these stories-and an attitude toward life, too.

As a lyricist and prose writer, it is a rare thrill when I produce a line that not only endures, but continues to gather resonance over time. One example I often cite is from our song "Presto," from 1989 - a line that each year seems to pulse with more depth and truth: "What a fool I used to be."

(Oh, man.)

Likewise, I believe these stories continue to celebrate the refrain of "A Prize Every Time." No matter where I travel, or what I choose to write about, there is the joy of doing, and the joy of sharing.

In the foreword to the story collection mentioned earlier, Hemingway described some places that had been good for writing, like Madrid, Paris, or Havana, but added, "Some other places were not so good but maybe we were not so good when we were in them."

I know that feeling, too. Many good places are described in these stories, carrying this happy traveler over mountain roads, desert highways, and snowy trails to fine meals and cozy accommodations. Other days and nights were not so good, but maybe I was not so good when I was in them.

Still, there was a prize every time ...


---
Chapter 1: That's The Way We Roll - July 2007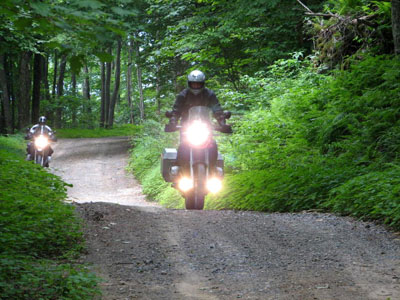 With only a few days at home after the first leg of the Snakes and Arrows tour (sixteen shows, 7,257 miles of motorcycling), this will definitely be the "short version." Still, I wanted to try to put up something new.

Photographs of the performances are plentifully available elsewhere (my view of the audience this tour is studded with innumerable cell-phone cameras, sticking up like periscopes), so I thought I might just display a couple of motorcycling photos. On this tour Michael and I haven't even carried cameras with us on the bikes, let alone bothered to ease our steady pace to take photos, but recently we had a camera-happy "guest rider," Richard S. Foster. The name might ring a bell to dedicated readers of album credits-our song "Red Barchetta" had a note on the lyric sheet: "Inspired by 'A Nice Morning Drive' by Richard S. Foster."

Rick (as he is known to his friends, among whom I now number myself) tells our long story in another forum, and it's quite an amazing sequence of coincidences and synchronicities. (See photo credits for details.)

The short version (I keep saying that) is that despite my attempts back in 1980 to contact the author of the short story that had inspired "Red Barchetta"-a story I had read in a 1973 issue of Road & Track we only recently managed to actually make contact.

Rick rode with Michael and me through the back roads (the very back roads) of West Virginia for a couple of days between shows in near-D.
C. and near-Pittsburgh (so many of those amphitheaters are in the exurbs), and then he attended his first Rush concert in (or near) Boston.

But that's his story, and I'll leave it to him to tell. Michael only left Rick with one request, from the movie Almost Famous, when the singer says to the young journalist, "Just make us look cool."

(How well Rick succeeded with that challenge, the reader may judge by his story.)

For Michael and me, it was great just to have some photographs of us riding-something we do every day, after all, so it is nice to have it documented like that. After last tour, when I was constantly so intent on note-gathering for the book that became Roadshow, this time I have been feeling a real sense of freedom-the freedom of not having to document anything. I can simply experience it, think about it or not, and let the day flow by me as it will.

That being said, so far this tour has certainly been worthy of a book, too, in its way. I kind of wish someone else was writing one about it, but I don't think it will be me. My journal notes consist only of our daily mileages-though I couldn't resist noting a couple of church signs: "GIVE SATAN AN INCH, SOON HE'LL BE A RULER," and one I just love: "TO ERR IS HUMAN, BUT IT CAN BE OVERDONE." So good. And I admire it not only for the worthy sentiment, but for the perfect phrasing, too.

Another church sign caught my eye because of the word "faithless," as in our song on Snakes and Arrows. This one seemed kind of mean, though: "AND JESUS REPLIED, SAYING, 'YOU ARE A FAITHLESS AND PERVERSE GENERATION.'"

I assured Michael that he was the only one of us who was both.

Also, we now know that "VBS" stands for "Vacation Bible School," as the back roads and small towns of America are full of signs for that exciting-sounding activity. We were once bemused at passing a yellow school bus full of kids, the side of the bus displaying a banner reading "Soccer With Jesus." (What position do you suppose the Son of God would play? He'd have to be the coach, I suppose. And would that make Mary, the Mother of God, a soccer mom?)

(And if that's sacrilegious, it's certainly not more so than the banner on that bus.)

One Sunday morning in southern Pennsylvania, Michael commented on the Amish carriages we had been passing, with the little boys in their blue shirts and straw hats waving shyly at us from the back. Michael said he wanted to "save" those kids-by buying each of them a BMW R1200GS motorcycle.

Different prophets have different ideas about saving others-but I guess even "motorcycling with Michael" might be more fun than "soccer with Jesus."

But let's talk about the weather.

"Weather-wise, it' s such a lovely day" would be an appropriate line from Big Frank's "Come Fly With Me," as Michael and I have had fairly unbelievable weather on our travels up the East Coast. It was often very hot, mostly in the 90s, but-even in an armored leather suit, boots, gloves, and full-face helmet-you adapt to that, basically by facing the fact that "it's hot," and carrying on. It's the same onstage, where I was also often working in very hot conditions-you just play the song, wipe away the sweat, drink some water, and carry on.

In all those thousands of miles, and dozens of days, Michael and I had exactly one day of rain-on a country-road ramble from Tupper Lake, New York, to a show near Buffalo. Riding in the rain is not bad when you're not in traffic and you're not in a hurry. You can relax into a smooth, cautious pace (though Michael thinks I ride too fast in the rain-but I think he rides too fast in freeway traffic). I enjoyed those damp, quiet roads through the Adirondacks and the farming country of Western New York.

We often saw deer in our travels around the East, and once a black bear cub in the Delaware Water Gap area of Pennsylvania-and I almost forgot the huge alligator we encountered on a flooded dirt road through the Everglades. Later we agreed it had stretched the entire width of the single-lane road, so maybe twelve feet long, and so thick it looked as though it had swallowed a cow. As I had experienced in Africa before, it's always a thrill seeing animals in the wild, but quite a different experience getting close to wildlife that can eat you.

However, early that morning in the Adirondacks, we saw something even rarer than deer, bear, or alligator-an animal called a fisher, a large, dark member of the weasel family, darting across the road ahead of us.

The Smithsonian website offers an enlightening entry about the fisher. (I'm a member, so presume I'm allowed to use it.)

(A warning to the squeamish, who might want to skip this paragraph - the fisher is a pretty badass little beast, ripping the faces off porcupines and such.)

Fisher Martes pennanti
Order: Carnivora
Family: Mustelidae

The fisher is a forest-loving predator that eats anything it can catch, usually small-to-medium-sized rodents, rabbits, hares, and birds. It also eats carrion. Fishers are among the few predators able to kill porcupines. They do it by biting the face, where there are no quills, until the animal is too weak to prevent being rolled over and attacked in the soft underbelly. Fishers are active by day or night. They tend to be solitary and defend territories. They were once hunted for their lustrous, chocolate-brown fur, and the range of this species has been reduced greatly in the United States. They are still hunted in some places, but some states and provinces of Canada list the fisher as endangered, and the population has recovered from extreme lows in the last century.

Also known as: Pekan, Fisher Cat, Black Cat, Wejack, American Sable

I have written before that every tour's itinerary varies greatly, and how on previous tours I have found myself riding often through, say, Virginia, and falling in love with it. So far this tour's East Coast revelation has been Pennsylvania, where I have enjoyed riding before, but never had so much of either riding or enjoyment as this tour's itinerary occasioned.

From the Delaware to the Susquehanna to the Three Rivers, the long-ridged mountains and dense woodlands, the old mining and factory towns, and the fantastically beautiful farms of Lancaster County, all have been delightful when seen from the little gray roads (as they are depicted on the Rand McNally maps). Our CPS units have evolved since those I wrote about in Roadshow, and though still called Doofus II and Dingus II, I must say they have learned a lot since the R30 tour. (We sent them to VBS.)

Despite my usual apprehension before embarking on another long concert tour, I have been enjoying this one so far. (Don't tell our manager, Ray-he'll immediately start pitching more shows to mel) Each show is a little shorter this time and doesn't drain me quite so much, so I have a little energy left over to enjoy life offstage. We're also having a few more days off this time, because Ceddy found that last tour's schedule, where we often had pairs of shows with a single day off between them, was too hard on his voice. So we're playing fewer shows per week, and though they remain tiring, of course, they're not quite so draining. So that's all good.

Here's an excerpt from today's letter to my friend Mendelson Joe:

I'm home for a few days after the first run of sixteen shows, and about 7,000 miles of motorcycling, and have enjoyed both somewhat more than I expected. The band is playing really well; I like the selection of songs we're playing, and I feel good about my drumming lately. I seem to have reached a new "plateau" that I don't even understand yet. I guess it started with the making of Snakes and Arrows, and the inevitable experimenting that goes on during that process, but there's also been an apparent growth in live performance this time-in my timekeeping, my time sense, and even in my technique. Call it maturity.

I don't like to analyze it too much, but I'm glad it is so. I listened to a recording of one of our shows last week, and was pleased to note that I was playing as well as I thought I was playing, if you know what I mean. Not perfect, you understand, but certainly better than ever. Listening to that show, with almost three hours of music and so many songs, there was only one song that I wanted to pull back the tempo on-and that just a little.

Otherwise, at age fifty-four, it's great to feel that I have all the speed, stamina, and power that I ever had, if not more, and at the same time have matured musically in all the ways I would have wanted to ten or twenty years ago-better tempo control, and a richer feel that is deeply rooted to the bass drum, and that is always the foundation for the show-off "pyrotechnics," rather than the other way around.

It is also interesting that after making the instructional DVD on drum soloing after the last tour, where I talked so much about how I go about composing a solo, and having written recently in other places that as a drummer I considered myself more of a composer than an improviser-I decided to start improvising.

It's like I had finally resigned myself to a personal limitation, then told it to **** off!

Nothing wrong with that, obviously. So this tour the first half of my solo is improvised over a simple foundation of single bass-drum beats and alternating high-hat clicks, as I experiment widely over it every night. It's been taking me some interesting places, while still giving me the consistency of the orchestrated second half, so I know the customers will always be properly satisfied.

I've also been exploring new territory on the bike. GPS has evolved a lot in the past few years, and even though riding partner Michael and I still call our units Doofus and Dingus, I must say I'm much more inclined to trust the thing now. On the day before a ride, I look over the maps of the area of the upcoming jobsite, and highlight a route along the smallest roads on the Rand McNally maps. Then Michael puts them in the computer and downloads them to Doofus and Dingus. The next day we simply follow their instructions, clearly (usually) and accurately (usually) displayed in front of us.

In that way, we have been able to ride on roads that I'm sure no one but locals have ever traveled, sometimes one-lane paved or unpaved roads through deep forest. Much more fun to putter along those, past woodlands and occasional farms, than the busier roads, of course. It can even be relaxing, in a way that riding in traffic can never be.

Finally, here's another photo of Michael and me on a little one-lane West Virginia road-this one paved.

Our next big ride will carry us through Montana, Idaho, and Washington state, as our western swing begins in Calgary and proceeds to Seattle. I will try to report on that wonderful part of the country next time.

Meanwhile, those of you attending the shows, enjoy them, and those of you riding motorcycles, remember something I learned from bicycling, and try to keep reminding myself, "YOU ARE INVISIBLE."

My new motto (so new I just made it up), "Be as safe as you can while still having fun."

That is deep advice, and, as number-one soul brother Michael likes to say, snapping his middle fingers, "That's the way we roll."


---
Chapter 2: Every Road Has Its Toll - August 2007
Standing backstage while the opening movie played the other night, poised to run on, sticks in hand, ear-monitors in, I found myself excited by two thoughts. I was idly pondering how I might start my solo that night (since I have been improvising the first part of it this tour, I always try to open with a different figure straight off), and I also felt an unaccustomed eagerness — a curiosity to get out there to see the audience.
Not to hear the audience, note — not to bask in their cheers and appreciation — but just to look at them. Their numbers, their faces, their reactions, their dances, their T-shirts, the signs they hold up. Even while I'm supposed to be up there entertaining people, they can be so entertaining for me.
Occasionally signs are scattered among the crowd, like two I saw in the audience at Red Rocks: One quite far back on the stage-right side read, "If I Loved a Woman Like I Love This Band, I'd Still Be Married!" Near the front, on the stage-left side, was another, "I Support My Husband's Rush Addiction!" Two very different stories there, obviously.
One night in Texas I saw a truly great sign from far back in the house, "VBS Field Trip." It was a sly reference to a joke in my previous story on this site (glad to know some people get my lame jokes!). At intermission, Michael and I laughed about that one, and its maker was unanimously declared the night's lucky winner of a pair of drumsticks. That doesn't happen every night, you understand — let's not make this some kind of competition — but some nights, a sign or a T-shirt slogan makes me smile, or I see a cute little kid, or sometimes recognize a familiar face from many shows, and send them out a pair of sticks.
One night on the first run I was won over by a professional-looking sign along the barricade that read, "My 60th Show and Still No Drumsticks. I'm Just Saying…"
The phrasing alone was irresistible, and Geddy said later that if I hadn't sent the guy out a pair of sticks, he was going to ask his tech, Russ, to get some from Gump and send them out.
One offer, "Will Trade Macallan for 747s" seemed promising, but I doubted anyone had managed to bring a bottle of whisky into the venue. Following our plan, Michael took a pair of sticks out, but asked for the Macallan first. When the guy said he hadn't been able to bring it in, but it was in his car, Michael pretended to turn away — then gave him the sticks.
A few of the signs with requests are inspired in some such fashion, but a scrap of paper scrawled with "Stick?" does not impress so much (though, to be fair, I do appreciate any amount of trouble people go to), nor the one I saw the other night, "Spare Styx?"
At intermission, I told Michael about it, and asked if maybe we could send the sign-holder Michael's beloved 8-track of The Grand Illusion. He said no, because all those childhood favorites were on his iPod now.
Ba-da-boom.
But seriously, folks . . . I can report that the Snakes and Arrows tour continues to go pretty well. The audiences have been wonderfully large and unbelievably appreciative (adjectives interchangeable), and the shows themselves have been going smoothly for us and our crew.
But . . . just now counting up what we've done, and what we still have to do, I must admit to feeling a little apprehension at the realization that we are only now at the halfway point of the tour. We've done thirty-two shows, and have exactly that many to go. It seems a lot — in both directions.
Getting to those first thirty-two shows, Michael and I have already ridden 13,211 motorcycles miles. At that rate, we'll likely top last tour's total of 21,000 — especially by the time Brutus comes into the picture, in Europe, with his mad route-planning. (Though whether he and I will be able to ride to the last few shows, Oslo, Stockholm, and Helsinki, in late October, will depend on a selfish good fortune with climate change. We ought to increase our carbon footprint right away. Maybe by riding faster . . . )
I spent a lot of time and energy on the R30 tour in 2004 taking notes, mental and written, trying to record each day's events, then researching and writing about it so copiously. Thus, this time I have been powerfully aware of how different this tour is from that one — as they all are from each other, I realize. No two tours are alike, just as no two shows are alike — and certainly no two audiences. In each case, there are many similarities, but so many variables and daily occurrences remain unique.
After all the ink I spilled about "magic shows" in Roadshow, it is strange to report that this tour has been different in that way, too. I don't think there have been any particularly "magic" shows, in my estimation — though they've all been pretty satisfying in their own ways. My best theory is that each of this tour's shows has been performed at a slightly higher level than ever before, and thus they've all had their bit of magic.
The explanation for that may be partly due to how well prepared we were — how much rehearsing we did before the tour — and to a pleasing variety of songs in the two sets, but it does seem that we have all reached a certain plateau of consistency and competency that is really shining on this tour. As I wrote about my own playing in that context, "Call it maturity."
Many friends have commented to me how well Geddy is singing, and it's true — I've listened to a few recorded shows on days off, and his voice sounds unbelievably good. (It's a simple stark fact illuminating the importance of that voice that if he couldn't do it anymore, we couldn't do it anymore.) Plus, as I said to Geddy after listening to one of the shows, "You're not just performing — you're really singing out."
Still, performing at that level takes its toll on Geddy, for he has to treat his voice with such care, even avoiding talking on days off, and warming it up methodically before a show. Likewise, performing at that level, and for so long (both in the number of hours in the show, and the number of years we've been doing it), takes its toll on us all. The other night Alex was telling me that even the knuckles on his fretting hand were sore after two shows in a row.
The drumming part of my touring life is certainly athletic, though few athletes are expected to surpass their peak at 54 years of age. I sure don't take it for granted that I have felt able to do that — I'm very gratified. But . . . it takes its toll.
Taking into consideration that Michael's and my motorcycle rides between shows average about 275 miles a day, I actually spend far more time in the saddle than I do on the drum throne. That takes its toll, too — in the sore spots that Michael and I call "saddle tats;" in the tired mind from making a million decisions about traffic and road surfaces as you ride hour after hour; and in a body beaten by wind, vibration, and the physical activity of motorcycling, especially in the mountains, with so much braking, shifting, accelerating, and moving your body on the bike for more effective cornering.
Then there was the heat — in the 100s for many days, especially in the Southwest. Desert heat is one thing, but when the humidity is also high, as in South Texas, and you're wearing the armored suit, helmet, gloves, and boots, you get to feel like you're covered in a coat of slime, riding past a small-town bank clock showing 105°.
We have seen some fantastically scenic parts of the country, though. This western swing carried us through the Rockies, the Cascades, the Sierra Nevada, Northern and Southern California, the Great Basin, a broad swath of northern Arizona, across Colorado (or "Cop-orado," as I have christened the state, for its over-zealous enforcement of artificially low speed limits), and some of Texas's prettiest landscapes, the Hill Country and Gulf Coast.
Michael and I spent a very enjoyable couple of days crossing the wonderfully wide open spaces of Nevada. We sped down long, straight stretches of empty road, both paved and dirt, across the Great Basin of sage, juniper, stunted pines, and occasional twisty bits through the mountains — classic basin and range country. In South Texas we saw the ravages of the flooding from earlier this summer, with scoured riverbeds and rebuilt bridges and runoff areas that had been swept away.
(I am glad to report that rural Texas continues to boast the most courteous drivers in the country, perhaps the world. When you come up behind a pickup or sedan on a two-lane backroad, they not only move over willingly, right onto the shoulder, but wave you by cheerfully.)
We had a few more guest riders on the West Coast run, too, sometimes filling in for Michael when other duties called him away. John Wesley rode through Northern California with me, all the way down to the Hollywood Bowl (sorry about the ticket, Wes — and the hellish traffic around Lake Tahoe); Greg Russell (designer of this Web site, maker of the film, Swingin' Serpents, behind this tour's drum solo, and, in general, self-described "Master of All Things Creative") rode with Michael and me from Yuma, Arizona, up to old Route 66 and a classic motel in Seligman, Arizona.
Seligman clings to a tenuous existence on the tourist trade that haunts that old road, but there are so many small towns across America that are still dying — not so much because of being bypassed by interstates these days, as the old Route 66 towns were, but because of being bypassed by people. The decline of these small towns, sadly, is measured in the death of dreams — every time I see a shuttered restaurant, a boarded-up gas station, or an abandoned Main Street store, I imagine it is someone's dream that failed. Someone who always dreamed of having their own restaurant, their own gas station, their own little shop. Thus it always feels good to stop at a small-town diner, or stay at a Mom-and-Pop motel. Keep those dreams alive.
Leaving Seligman on our way to the next show in Phoenix, I had planned a route through the pine forests southeast of Flagstaff, on some red dirt back roads to Mormon Lake, then two-lane highways bracketed in woods that swung down through Payson, Pine, and Strawberry.
I had ridden and enjoyed those roads a few times before, but this time I added one new detour — to Roosevelt Dam. Having long been fascinated by the great waterworks of the West, I had visited many of the biggest ones, like Hoover, Grand Coulee, and Bonneville, so I thought I'd like to see the one that was built 100 years ago to feed Phoenix's growth, damming the Salt River for power and irrigation.
The temperature climbed all day, as we descended in elevation toward Phoenix, and the Tonto National Forest gave way to the rugged Superstition Mountains, folds of igneous rock lightly flecked in cactus desert. The blue expanse of the the reservoir, Theodore Roosevelt Lake, looked cool and inviting. The bridge over it — apparently the longest two-lane, single-span, steel-arch bridge in North America — echoed the attractive arc of the world's largest masonry dam (originally made of bricks, then later expanded with concrete).
Taking in all of that world-class "largestness," we rode on, passing a sign informing us that the next twenty-eight miles of the Apache Trail were unpaved. The narrow gravel road twisted along the canyon of the winding Salt River, past cactus and desert shrubs clinging to the carved banks of rock, shimmering in the heat.
Michael, Greg, and I had some thrills scrambling in the dirt, then the pavement began for another twenty miles, still with very few other vehicles, and still winding as it led downriver to Apache Junction. The pavement was nicely banked, the tight curves taken in second gear and sometimes first, and altogether it was about my favorite kind of riding, technical, engaging, and exciting, at a slow enough speed that I dared to lean way over, and use all of those tires. The Apache Trail definitely ranks in my handful of favorite roads so far this tour. (Among the other candidates would be a couple of nameless tracks in West Virginia; Highway 129 in North Carolina, on the way to Deals Gap; a series of Washington state backroads from the Columbia River Valley to the Cascades; and the Sherman Pass in California, crossing the Sierras on the way to one of my favorite overnights, at Mono Lake.)
After the Phoenix show, Greg rode with us on the bus to a truck stop in Kingman, and next morning we set out for the MGM Grand in Vegas (where it was fiercely hot, 107°, but still nothing like as uncomfortable as that South Texas swelter). Once again, I had planned an adventurous detour, on a dirt road ending at a remote shore of Lake Mead.
Brian Catterson, editor-in-chief of Motorcyclist magazine, accompanied me across "Coporado." After the Salt Lake City show, we slept on the bus at a rest stop in Wyoming, then rode down the east side of Flaming Gorge. I had ridden the west side a couple of times, but Brian's brother Paul had recommended this route, and it proved to be a terrific series of linked, high-speed sweepers among majestic scenery.
Later that day, in the rangeland of western Colorado, Brian and I were caught in a violent thunderstorm. Lightning slashed down ahead to our right and left, and heavy rain was driven by crosswinds that swept spray across the road like . . . spindrift. Marble-sized hail began pelting us, painful even through our armored suits, and about then I considered it the worst storm I had ever ridden through. But in that remote, treeless area, there was nowhere to take shelter, and nowhere to go back to. I was leading at the time, and felt responsible for us both, but I could think of nothing better to do than slow down and keep moving. Like the Winston Churchill quote, "When you're going through hell, keep going."
I was relieved to learn later that Brian had the same instinct, under the circumstances. Slow down, keep riding, and hope our "angels" were on duty. Still, we both knew that lightning had the lethal potential to "charge" a heavy toll to a motorcyclist. Later we talked about the rider who had been killed by lightning on a Cycle World tour while Brian worked there, and I was pleased to hear what Brian told me the guy's widow had said: "If he was struck by lightning when he was riding his motorcycle — it was his time."
That's easier to take than the cliché, "Well, at least he died doing what he loved."
Think about it: that's the last time anyone wants to die — when they're doing something they love!
After an overnight in the ski-boom town of Steamboat Springs (construction everywhere, but great restaurants), Brian and I joined the incredibly scenic (but painfully slow) parade through Rocky Mountain National Park. (This tour I have been pleased to add two new national park passport stamps to my collection, that one and Great Basin National Park in Nevada — hard to get to, but well worth a longer visit sometime.) Then we headed south on gently winding mountain roads that would have been posted at 55 mph in other states, but were "mysteriously" pegged at 40 around there. Perhaps it had nothing to do with "entrapment," or revenue generating, but I also couldn't help noticing that my radar detector was blipping in my ear every few minutes, as patrol cars rode the range, or hid in the trees.
Brian and I made it to Red Rocks unmolested by predatory patrol cars, but by the time Michael met us on his bike at the gate and led us into that fabulous venue, my nerves were even more on edge. Michael had traveled to Denver early to arrange for extra security for me there, because a schizophrenic "fan" was making insane accusations, and threatening me with violent consequences.
Just another day at the office . . .
This issue's "Sports" report would also have to include deer hunting. Not intentional, alas, but an unfortunate encounter on a Texas road ended badly for a deer — and could so easily have ended badly for me. After sleeping on the bus in a truck stop in Junction, Texas, Michael and I set out early one Sunday morning through an area of the southern Hill Country I'd never explored. It began wonderfully, on a narrow, curving roller-coaster of a road walled by low, thick forests of Texas live-oak trees and high limestone banks. In their shade, while the sun was still low, the hazy morning felt relatively cool (though it was indeed relative — the temperatures were already climbing from the upper 80s toward the 100s. But it was shady, and that is rare enough in the Desert Southwest).
Apparently the Hill Country has the highest concentration of whitetail deer in the United States, and they were certainly plentiful that morning, grazing among the dense trees, bounding across the road, or just standing in the middle of it. So we kept our speed down. Only last year, motorcycle journalist Lawrence Grodsky, who wrote a column for Rider magazine called "Stayin' Safe," from which I learned a lot in my early years of riding, was killed by hitting a deer just west of where we were, near Fort Stockton.
Grodsky's girlfriend was quoted in an obituary in his hometown newspaper, the Pittsburgh Post-Gazette: "Larry was the most talented, experienced and competent motorcyclist in the country, but this is the one thing he knew he couldn't do anything about," said his girlfriend, Maryann Puglisi, with whom he lived in Squirrel Hill and Washington, D.C., and who helped run his business. "Just a few weeks ago he said to me, 'That's how I'm going to go, it's going to be a deer.' He could deal with all the idiot drivers, but at night when a deer jumps in your path, that's it and he knew that."
So that was in my mind, too, and thankfully I was only going about 40 mph when a blur of brown dashed right in front of me, so sudden that my first sight of the deer was when my front wheel hit it squarely. The handlebar wobbled between my hands and the adrenaline began to surge, as time seemed to hang suspended. The small deer was shunted aside, and I rode on for a few seconds, still taking in what had just happened — and already marveling that I was still upright.
I looked in my mirrors and saw Michael turn around. Riding behind me, he had seen me hit the deer, felt the start of fear you always get for your riding partner, then saw that I was still riding. He passed the deer where it lay twisted on the road, flailing its legs, its back obviously broken. He knew what he had to do.
I pulled up behind where he'd parked his bike, right on the road (we hadn't seen a car for many miles). I'll never forget the sight of Michael standing in the middle of the road in his riding suit, helmet flipped up, taking out his his 40 caliber Glock 23, holding it in both hands, and taking careful aim. I heard the sharp report even through my earplugs, and saw the poor mangled deer give one final jerk. Michael took hold of its legs and dragged it into the bushes beside the road.
Everything was quiet for an awful moment. Michael walked back to his bike and said, "That's what I was always taught to do — stop its suffering." I nodded agreement.
Then Michael said, "I was looking for some confirmation that I did the right thing."
"No question," I nodded, "You did the right thing."
But it was still bad. I had the raw, dreadful sensation of having maimed a pretty little creature, caused it to suffer, and the sharp, equally dreadful awareness of having narrowly escaped death myself. Michael had the weight of having taken a life, however compassionately.
As the day went on, carrying us into the hot, flat rangeland of South Texas, we found ways to talk about it, at roadside breaks and over our evening whiskies. But like typical humans (or my kind of typical humans), we defused those heavy feelings with humor — humor so black and horrible we had to laugh. Because that's what you have to do.
Standing at the roadside, where we had taken refuge in the shade of a tall cottonwood outside a rancher's gate, Michael made a big-eyed, pouty face, spread his hands above his helmet for antlers, and squeaked, "Why? Why did you have to kill me?"
I feigned outrage, "Hey man — you're the one who killed Bambi, with your big gay gun. I'm pretty sure that deer was going to be all right." I brought my palms together, "I was praying for it."
"Look!" he squeaked, in his falsetto Bambi voice, spreading his arms wide, "Look around me. Here are the ghosts of all the little baby deer I was going to have — before you killed me."
It had been a young doe, all right, but certainly not pregant in that season.
I gave my helmet a dramatic toss, "You monster! You horrible monster Bambi killer! I shall never speak to you again!"
But Michael got in the kicker the next day, on our way from an overnight at the Padre Island Holiday Inn to the show in Houston. We stopped at a shady roadside junction for a Red Apple break (a Roadshow reader in our audience recently gave Michael an official Red Apple cigarette case, which must have been a promo item from a Quentin Tarantino film — he was thrilled). When we were done smoking and had broken off the filters and put them in our pockets ("Don't Mess With Texas" is the Lone Star State's antilittering slogan, but we don't leave our "scooter trash" anywhere), we got ready to ride on, sorting out earplugs, helmets, and gloves.
From my tankbag I pulled out a Ziploc bag containing the "bug rag," a damp washcloth for cleaning the helmet faceshields (Brutus invented that idea, and soon learned that you have to wash and dry that cloth at the end of every day — I take it in the shower with me — or it gets all stinky). I wiped the insect splatter off my faceshield, dried it with the yellow microfiber cloth (I used to have a purple bandana for that, but it blew out of an open tankbag somewhere in Florida). I passed them over to Michael, and he cleaned off his own shield, then as he went to pass back the cloths, he dropped the microfiber one on the dusty ground.
"Doh!" he said, Homer Simpson style.
Then, a beat later, he added, "I bet that's what you said when you hit that deer! Doh!"
I don't mind confessing that by the time I got that awful pun, we were miles down the road, riding in fast formation toward the next little town, where we hoped to find a diner for breakfast. I would have to smack him for it then.
Deerslayer.
---
Chapter 3: Shunpikin' It Old Skool - September 2007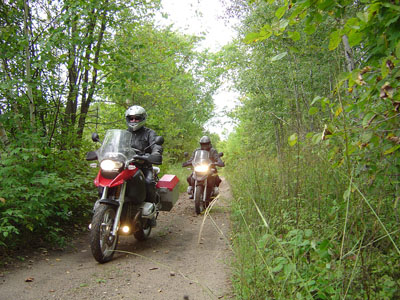 That phrase appears on the back of a T-shirt Michael and I are designing for our two-man "biker gang," the West Side Beemer Boyz, to share among our coworkers on the Snakes and Arrows tour. I had run across the term "shunpiking" in car and motorcycle magazines a few times, and thought it was fairly well known, but apparently many people are unfamiliar with the concept.
It goes back about 500 years, to a time when British roads were lawless, especially at night, prowled by highwaymen and footpads. Villages blockaded their entry roads with a long pole—a pike—stretched across them. Around the same time, toll roads were invented, and a similar pike blocked the way until travelers paid their fee, when the pike would be turned—hence "turnpike."
In those days, travelers who deliberately avoided toll roads called themselves "shunpikers." Lately, the term has been adopted by drivers and riders who deliberately avoid all major roads. On the Snakes and Arrows tour, as Michael and I have commuted to forty-nine shows and covered just under 20,000 motorcycle miles around the U.S. and Canada, we have become major shunpikers.
One night on the bus after a show, while Dave drove us to yet another truck-stop dropoff point, Michael and I were talking about our recent travels. We agreed that less than ten percent of those 20,000 miles had been traveled on interstates and freeways—or divided four-lanes or major secondaries, for that matter (I dislike those the most; they are slow, congested, and unpretty). Nearly all of those miles had been traveled on the smallest roads, through the smallest settlements.
Because we ride BMW GS bikes, the so-called "adventure touring" model, we feel obliged to ride some unpaved roads pretty much every day, just on principle. Given the present sophistication and adaptability of our GPS systems on the bikes, and our growing skill in using them, I have been tracing out routes over the very thinnest lines on the Rand McNally maps. In the afternoon before sound check, I spread the next day's state, or states, across the floor of the bus's front lounge and highlight a route.
In between Michael's errands on his security duties, and getting the bikes loaded and tied down in the trailer, he sits on the floor in front of his computer and traces my zigzags onto the software maps, then downloads the route to our bike-mounted units, Doofus II and Dingus II (who, as previously noted, are much smarter than their predecessors, but still occasionally earn their nicknames).
Like here. It looks like the Amazon rainforest, but it was a "road" in West Virginia—a road, it must be noted, that was indicated on the Rand McNally map, and on the GPS software.
We were somewhere near a dot on the map with the unlikely name of Volcano, West Virginia. After several miles of graded gravel through deep woods and occasional subsistence farms, the road had narrowed to a pair of gravel tracks with grass between them, then deteriorated to this abandoned old logging road. It might have been untended for fifty or a hundred years, and was apparently only used by hunters in deer season. Their high-clearance 4x4s had dredged deep ruts through mud, rocks, and roots, and we made at least twenty water crossings, the muddy surface a hazard impossible to guess until we plunged through it in a fountain of brown spray.
Michael later described the experience of trying to navigate our heavy, bucking motorcycles over that territory as "riding the bull," and that's as good a metaphor as any. When I took this photo of Michael standing astride his bike in a knee-deep rut, I had just called a halt and stopped behind him. I said I would walk up the hill ahead of us, to see if it got any worse.
I reported that it still looked bad, but perhaps not any worse. For myself, I was not keen to try to turn our bikes around in that spot, nor was I eager to ride back down over the same torturous way we had come. I hoped that going forward would bring us out . . . somewhere.
Michael agreed, and we carried on riding the bull through another mile or so, until we emerged from the woods at what looked like Jed Clampett's farm, and breathed easier to find ourselves back on "solid gravel" again.
Wanting to reach Gallipolis, Ohio, that night (because I had stayed there back in '96 one time, with Brutus, and always liked the name—though it took me ages to learn to pronounce it correctly, like "gallipolice"—and because Michael hoped to meet his old friends Lance and Angie there), we set Doofus and Dingus for "Quickest Way." Even then, we had to ride at least another ten miles of gravel roads to get out of that shunpiker's maze.
Now might be a good time to explain why this Web site's book review department, "Bubba's Book Club," has been growing cobwebs over there. Lately my life has allowed little time for reading, immersed as I have been in a world centered on my motorcycle and my drums. The brief snatches of reading time before sleep on the bus or some backwater motel are of little substance outside my own current paradigm—Motorcyclist, Cycle World, Cycle Canada, Rider, BMW Owners News, and like that. When you spend most of your daytime hours in the saddle of a motorcycle, no subject is of more urgent interest than motorcycling adventures, roadcraft and safety advice, equipment, and accessories. Fine to read about, but not so much to write about.
With two exceptions. Early in the tour, a fan in Florida sent me a hardcover edition of Ernest Hemingway's stories he had purchased at the Hemingway museum in Key West, including a nice laminated bookmark (the giver signed his note, with reference to my comments about Florida in Roadshow, "from one of the 'friendly' Floridians"). Late at night while the bus roared down the interstate, or finally came to rest in a truck stop (I love that moment when the main engine dies into the hum of the generator, and I know my bed is not going to move anymore), I started to read a few of those wonderful stories, fresh again after so many readings. With writing of such depth and craft, it is true that you can never read the same book twice.
And as so often happens, by accident or design, art and life intersected. After a show in Indianapolis, with a day off before Detroit, Dave parked us in northern Indiana. In the morning Michael and I unloaded the bikes and headed as far north into Michigan as we could get (on the very smallest roads, of course, shunpikin' it old school).
I had always presumed such Hemingway stories as "Up in Michigan," "Three Day Blow," and "Big Two-Hearted River" were set in the Upper Peninsula of Michigan. Because I didn't recognize the towns he named from my travels in that area, I thought they were fictionalized. But when Michael and I got to the northern tip of Lake Michigan, up near Mackinaw City, I recognized signs for Hortons Bay, Boyne City, and Charlevoix (where Michael and I spent the night. They pronounce it "sharlevoy," not "sharlevwah," like we Canadians would)—and realized that this was Hemingway's Michigan.
The other two books I read this tour were both by Wallace Stegner, bought at the national park visitor center (always great book shopping) at Great Basin National Park, in Nevada, near the Utah border. One was The Gathering of Zion, about the Mormon trek from Illinois to the Great Salt Lake (about which more later), and the other was Marking the Sparrow's Fall: The Making of the American West.
Again, art and life synchronized. I was reading that book at the same time Michael and I were riding the rural routes of the heartland, the corn and soybean country of Missouri, Illinois, Indiana, and Ohio. (After a few thousand miles of that, I said to Michael one day, "Corn and soybean fields are pretty and everything, but I really don't mind if I never see another one.") Apparently all of those crops are destined for animal feed, which would tend to support a theory I heard recently that the greatest cause of global warming is actually the
meat industry. (As a wise journalist wrote a long time ago, "I only report this, I do not comment.")
A quote from Stegner's book nicely describes the small towns Michael and I passed through day after day in that part of the Midwest (my routes also avoided any significant population areas, aiming to pass through crossroads settlements with no more than three stoplights, preferably one—or just a stop sign). In a larger sense, Stegner's affectionate description illustrates the atmosphere of shunpiking:
Whether they are winter wheat towns on the subhumid edge, whose elevators and bulbous silver water towers announce them miles away, or county towns in ranch country, or intensely green towns in irrigated desert valleys, they have a sort of forlorn, proud rightness. They look at once lost and self-sufficient, scruffy and indispensible. A road leads in out of wide emptiness, threads a fringe of service stations, taverns, and a motel or two, widens to a couple of blocks of commercial buildings, some still false-fronted, with glimpses of side streets and green lawns, narrows to another strip of automotive roadside, and disappears into more wide emptiness.
Wallace Stegner wrote that fifty years ago, and the description perfectly expresses the timeless feel of such places today. (Though "service stations" is an anachronism from my own childhood—replaced today by a Quik-Pay Self-Serve outside a C-store.)
Another of my favorite aspects of shunpiking is taking small ferries whenever possible. By nature, a ferry has endured into the modern era of freeways, bridges, and tunnels because its location is not "important" enough to require a bridge—and that is a good indicator to a shunpiker. (A title occurs to me, "Between the Bridges." Probably some musical metaphor there, too—I'll think about it sometime when my mindset isn't limited to rambling around on two wheels and hitting things with sticks.)
This third run of the Snakes and Arrows tour mainly covered the Midwest, Ontario, and Quebec, and as I scrutinized the relevant maps each day, I looked closely where we had to cross a major river, seeking a ferry between the bridges. Michael and I ferried across the Wabash River from Illinois to Kentucky; across the Ohio from Kentucky to Indiana, and from Ohio to West Virginia; out in Lake Erie to Put-in Bay on the Bass Islands; across the Ottawa River from Ontario to Quebec, then back again a week later; and two separate ferries across the St. Lawrence River from New York State, through Wolfe Island, to Ontario.
The back roads of America are also full of history—I'll never forget a bronze plaque I saw on a brick wall in a small Ohio town, "At This Spot, on April 14, 1864, During the Civil War, Absolutely Nothing Happened."
Art and life were brought together once again when I was reading Stegner's The Gathering of Zion, and planning our route between Columbus and Chicago. I sent us all the way across Illinois, to a tiny dot on the map hard by the Mississippi called Nauvoo.
The community was established in the mid-nineteenth century by the followers of Joseph Smith, who eventually became known as the Church of Jesus Christ of Latter-Day Saints—the Mormons. Smith told his followers that Nauvoo meant "beautiful place" in Hebrew, and, as Stegner wryly notes, "without pausing to consult their Hebrew dictionaries," they set to work, with the cooperative qualities that would characterize their Utah home as "the Beehive State," building a thriving community there in just five years.
For complicated reasons, the saints always seemed to alienate and infuriate their non-Mormon neighbors wherever they settled, and the "Gentiles" around Nauvoo were determined to drive them out. A mob attacked and murdered Joseph Smith and his brother Hyrum in the jail at the county seat of Carthage, Illinois, and soon the remaining saints started west on the great trek of 1847, led by Brigham Young, that would carry them to the New Jerusalem, the Great Salt Lake.
That story is too vast even to summarize here, but I was sufficiently intrigued to lead Michael through several hundred miles of cornfields and soybeans to Carthage, where the saints have rebuilt the courthouse where the murders took place, and to Nauvoo, where the church has created a massive shrine to Mormon history, centered around a reconstruction of the original temple from 1864, which had been destroyed by vandals, fire, and tornados—acts of man and God. (Nothing so fires religious fervor as a little resistance, from man or God, as proof of the "testing" of their faith.)
When we played Salt Lake City this tour, I noticed a cheer from the audience when Geddy sang the line from "Digital Man," "He'd like to spend the night in Zion." The Mormons in the audience might have taken it as a reference to their promised land, or to the magnificent national park in southern Utah I wrote about in Ghost Rider, but I had actually drawn the reference from the Rastafarian theology. Bob Marley also associated Zion with good, and Babylon with evil—as in the live recording from an American tour, Babylon by Bus.
Note our motorcycles looking dwarfed in the left corner, and the water tower in the background, a study in contrasts. Here is a town of barely a thousand people that few "Gentiles" have even heard of, yet it attracts 300,000 visitors every year—chiefly Mormons, of course.
And shunpikers like us. We pulled up on our motorcycles and parked in front of the temple, and Michael said that while I was off taking pictures, the well-dressed people coming out of the temple were unusually smiling and friendly—no doubt figuring we must be Mormons, or why would we be there?
Well, because that's what we do—we explore strange new worlds and alien civilizations. (Michael actually made that comparison later that same day, at our motel in Burlington, Iowa, thinking back over some of the pockets of eccentric Americana we had been traveling through. He thought I would be Captain Kirk and he would be Spock, but I'm not sure about that.)
We do meet a lot of friendly people on those country roads, from the sheriff in North Carolina leaning back in a chair outside his office and waving as we passed, to the kids waving from the backs of school buses or Amish carriages, to the white-haired lady putting gas in her Buick at a crossroads gas station in central Illinois who called over to Michael and me, "I'll pay for yours if you'll pay for mine!"
That was a twist on our manager's old line about how my approach to touring was "a long motorcycle trip where you can earn a little gas money along the way." As our traveling circus of band and crew has continued to mount and perform our roadshow almost fifty times now, earning that gas money has continued to be a difficult, physically demanding job. As always seems to happen in the middle of every tour, when the routine grinds on into the third and fourth months, the mood at work among band and crew can sometimes sink to a tense, dark state of mind that combines homesickness, fatigue, edginess, frustration, friction, physical pain, and a feeling that threatens to approach "fed up."
Still, most of us "keep the shiny side up." Daily smiles and nightly jokes leaven the potential for tedium, and—most important—the band has continued to play to a high standard, supported by a first-rate, and highly entertaining crew (we entertain the crowd; they entertain us). The audiences have been fantastic everywhere, and the shows have been going well, but—like the gas that goes into our motorcycles—it just keeps costing more.
And as for buying gas, sometimes just finding it could be a challenge for us shunpikers—one day in Missouri we had to ride ten miles off our route just to find a gas station. Restaurants, too, could be scarce. In the dog days of August, we would often set off early in the cooler hours, planning to stop for breakfast later, only to ride for hours before we encountered a suitable "family restaurant."
But that was another admirable facet of shunpiking: the adventure of searching out restaurants and places to stay overnight. (Late one afternoon as Michael and I cruised the motel offerings of Newberry, Michigan, in the middle of a thousand-mile ride from St. Paul, Minnesota, to London, Ontario, Michael pointed out that while I was judging motels by their charm, he was judging them by whether they accepted American Express—for practical reasons, to keep his receipts in order.)
As a general thing, in the one-stoplight towns you won't find first-class luxury, but chances are you will find a clean room or cabin in a quiet, slowed-down world that offers open friendliness, a bag of ice for your end-of-day beverage, a plain and hearty meal, and maybe a little peace.
A moment's peace is a necessary way-point on our days off between shows, because while it's nice that I can commute to work by shunpiking from job to job on my motorcycle, it should be remembered that when I wake up on the bus and wheel that motorcycle out of the trailer, there's only one destination I really want to set my GPS for:
Home.
Quickest Way.
---
Outro: The Prize


In rounding off this series of stories, I am irresistibly drawn to the next piece of writing I worked on after "The Power of Magical Thinking." It was a review for Bubba's Book Club of two novels, The Amazing Adventures of Kavalier & Clay by Michael Chabon and The Lacuna by Barbara Kingsolver. The review opens,
"Be kind, for everyone you meet is fighting a hard battle."

This beautiful truth is attributed to Philo of Alexandria, among others, but I favor Philo for the quote. Philo was a Jewish philosopher who lived in Egypt under the Romans at the time of Christ, which seems the right time and place to have offered such generous advice.

That such deep wisdom is sti ll rarely followed, after 2,000 years, is a shame, and you have to wonder, "Why didn't we ever learn anything from these ancient sages?" The easy answer is that humans are weak-willed and self-centered-yet it remains strange to me that we often resist clear "goodness" (generosity to the unfortunate, say) so coldly, but devote ourselves unstintingly, selflessly, to following meaningless rituals and customs. Observe a holy holiday without fail, yes - but commit a random act of kindness? Not so likely.

Philo would agree; we've still got a lot of work to do when it comes to being kind and appreciating the hard battles others must fight every day.
I went on to discuss that spirit of generosity as expressed in literature, with particular reference to these two novels, and then got to my real point, the product of at least two years of thought. It is significant that much of that thought was engaged in while I was "far and away"-riding my motorcycle along an American back road, skiing through the snowy Quebec woods, or lying awake in a backwater motel. The theme I was grappling with was nothing less than the Meaning of Life, and I was pretty sure I had defined it: love and respect.
Love and respect, love and respect-I have been carrying those words around with me for two years, daring to consider that perhaps they convey the real meaning of life. Beyond basic survival needs, everybody wants to be loved and respected. And neither is any good without the other. Love without respect can be as cold as pity; respect without love can be as grim as fear.

Love and respect are the values in life that most contribute to "the pursuit of happiness" - and after, they are the greatest legacy we can leave behind. It's an elegy you'd like to hear with your own ears: "You were loved and respected."

If even one person can say that about you, it's a worthy achievement, and if you can multiply that many times - well, that is true success.

Among materialists, a certain bumper sticker is emblematic: "He who dies with the most toys wins!"

Well, no - he or she who dies with the most love and respect wins.

But why didn't anyone ever tell me this? No one - not Mom and Dad, not Reverend Chisholm at St. Andrew's United Church, not Miss Masters in grade six (she gave small prizes to students for memorizing bible verses in the early '60s - probably not allowed these days), not Jesus, not Confucius, not Muhammad, not Krishna - no one ever seems to have impa rted the simple idea that what we are supposed to do down here is go out into the world and earn love and respect.

Steve Martin once spoke of a life lesson he had learned: "No one will ever love you for working hard." That is true, but it doesn't stop many people from subconsciously living by that belief. (Guilty!) It is equally true that you will not earn anyone's respect without working hard-not only at pursuits that might be respected by strangers (writing great novels, hitting things with sticks), but by living each day with the kind of integrity and generosity that earns the respect and love of friends and family members.

Then there's love and respect for oneself - equally hard to achieve and maintain. Most of us, deep down, are not as proud of ourselves as we might pretend, and the goal of bettering ourselves - at least partly by earning the love and respect of others - is a lifelong struggle.

Philo of Alexandria gave us that generous principle that we have somehow succeeded in mostly ignoring for 2,000 years: "Be kind, for everyone you meet is fighting a hard battle."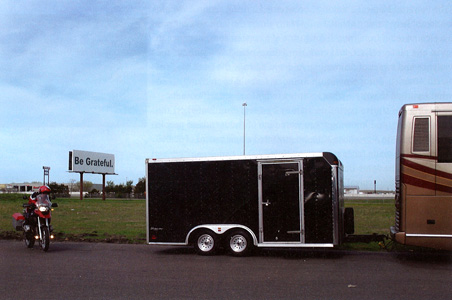 Great literature takes us into that battle, and in every example I can think of - every celebrated novel of the past few hundred years there is a quest for love and respect.
The stories in this collection are about ... pretty much everything really, as stated upfront, but they certainly exemplify the same quest - for love and respect. The work and challenges I have undertaken, in music or words or shunpikers' trails, have an overall goal of continuing to earn my own self-respect, day by day - just as the way I try to live has the overall goal of earning love and respect from others, especially those close to me.
One facet of earning love and respect from others is illuminated by my observation, "Sometimes being 'good' means behaving better than we are."
Or, perhaps stated more clearly, "Sometimes being 'good' means beh aving better than we feel."
We don't win that prize of love and respect every time, that's for sure, but it remains the ultimate treasure we seek, whether we know it or not.
I think of the lines I made up for Matt Scannell that morning described in "A Winter's Tale of Summers Past," driving together in my Aston Martin DB9 along the Pacific Coast Highway near Big Sur. We were talking about how fully we were in that moment-yet how it was equally true that we had created that moment, made it happen. Or at least, allowed it to happen. We had set the conditions under which something magic might happen, and were ready when it did.
In a major key, set to a fast, pounding rock tempo:
Wake up every morning like yo u're gonna live forever
Go to sleep at night like it's the last day of your life
I guess that's what all of these stories have been trying to say all along.

Someday I should make those lyrics into a song - a song called ... "Far and Away."


---
Puchase
Far and Away: A Prize Every Time at Amazon.Com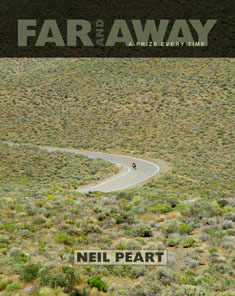 ---