There are 9 active users currently online.
---
---
RŒSH
CLOCKWORK ANGELS TOŒR
Concert Pictures

MTS Center - Winnipeg, Manitoba, Canada
September 26th, 2012

---
The "Clockwork Angels" Tour spanned from:
September 7th through December 2nd, 2012 and April 18th through August 4th, 2013
---
|Tour Dates| --- |Set List|
---
Rush Treat Winnipeg to a Heavenly Time
Rush dazzled progressive rock lovers young and old last night (9/26/12) when their "Clockwork Angels" tour touched down at Winnipeg's MTS Centre for a three-hour audio and visual feast.
The legendary Canuck power trio has come a long way since I first caught them in January 1975 on an infamous triple bill with Savoy Brown and Rare Earth at which bad acoustics and poor sound plagued the veteran rockers, during their debut gig at the newly built Winnipeg Convention Centre.
Touring behind their 19th studio album, nearly four decades and numerous gold and platinum albums later, the Canadian Music Hall of Famers paid a return visit to the MTS Centre, after shunning the city for 26-years prior to their 2008 "Snakes and Arrows" tour visit.
Though frontman Geddy Lee, guitarist Alex Lifeson and drummer Neil Peart are each pushing 60-years old (Peart turned 60 on Sept. 12), this is not a band attempting to coast on its laurels, who are propped up live by session players and content to wax nostalgic.
With "Clockwork Angels" entering the Billboard 200 chart at No.2, earning the Juno Award winners some of their best critical reviews and commercial success in a decade, they are a band still in their prime with something to prove to their fans and themselves.
Having commenced the tour earlier this month, Rush has thus far been alternating between an "A" and "B" setlist with minor tweaks. This pattern continued with Winnipeg being treated to their "B" setlist.
The stage was decked in a steampunk themed décor, complete with a bottled brain specimen, Victrola and a giant popcorn machine - each prop containing a retro-futuristic "Monty Python animation meets Jules Verne gadgetry" twist.
The lights dimmed and a state of the art giant LCD screen showed an amusing clip of the band preparing for show back stage with drummer Peart having his robot-like body bolted in place and reminding the roadie not to forget to screw on his head.
Rush took the stage to an immediate standing ovation from the 9,000 adoring fans and opened with their popular live staple, "Subdivisions" from their 1982 album "Signals."
The show was split into two halves with the first section leaning heavily on synth-laden eighties era album cuts, while the second, which featured an added string section, focused primarily on the new album tracks and hits.
The trio performed each technically challenging number with jaw-dropping precision, led by lead singer/bass player Lee, who spent a good deal bouncing between playing synth and bass, sporting his trademark round framed glasses, shoulder length locks and casually attired in a dark untucked shirt, t-shirt, tight jeans and Converse sneakers, sharing front stage with guitar hero Lifeson, decked out in suit jacket, jeans, sneakers and a Yardbirds t-shirt, both backed by drummer extraordinaire Peart, who sat encircled in a t-shirt and skullcap, behind the world's largest drumkit, playing stonefaced to his legions of admirers, who hung on every drum lick.
Next up was their anti- big biz themed single "The Big Money" from 1985's "Power Windows," which featured some layered guitar work and soloing from Lifeson, and Lee's vocals, whose power and incredible range remain strong, though he tends to sing more in the middle of his register these days.
The songs were served up with plenty of high tech razzle dazzle, particularly in the second set, which included fireworks, pyro, steam blasts, dry ice and mobile multi-media video screens, which shifted artfully between live shots, fantasy video footage and special effects.
The ominous "Force Ten" from 1987's "Hold Your Fire," preceded by three more from "Power Windows," the anti-mediocrity rant, "Grand Designs," "Middletown Dreams," and their ode to the evils of nationalism "Territories."
"The Analog Kid" from 1982's "Signals" bookended "The Pass," from 1989's "Presto," introduced by Lee's familiar bass power chords.
The first set closed with the smoking instrumental "Where's My Thing?" from 1991's "Roll the Bones," which gave the Peart his first of three drum solos of the night, followed by the riffy "Far Cry," the leadoff single from 2007's "Snakes and Arrows."
After a brief intermission, the band returned with a nine-piece string section, which Lee introduced as the Clockwork Angels String Ensemble, and launched into nine back-to-back tracks from the new album.
In an era where few bands labelled "classic rock" wouldn't dare play more than a track or two from a new album in concert, it's a tribute to the strength of Rush's new material and their commitment to it, that they performed almost the entire album, weaving through nine of twelve cuts, beginning with the lead off single, the punchy rocker "Caravan" to the album's closer, a song Lee called "his favourite," "The Garden."
The album marks Rush's return to a leaner, harder-edged sound, with standouts being "The Anarchist," the second single "Headlong Flight" and the arena anthem "The Wreckers."
The band then turned back the clock once again, leading off with "Dreamline" the opening track from 1991's "Roll the Bones," which led into Peart's final mini-solo "The Percussor."
For fans anticipating hits, the band did not disappoint. Following the prison-camp tale "Red Sector A" from 1984's "Grace Under Pressure" and a virtuoso workout on the instrumental "YYZ" from 1981's "Moving Pictures," Rush launched into their 1980 "Permanent Waves" hit "Spirit of the Radio" and, following a brief exit, encored with their best known song - the F.M. radio staple "Tom Sawyer."
At that point, the guys could have called it a night and sent everyone home happy. Logging a 178 years of age between the three of them, who would blame them? Instead, they slammed out three sections from their epic 1976 concept album "2112," and completely blew the doors off the arena.
-Robert Rheubottom
---
The following spectacular pictures are courtesy of aqua_swing
---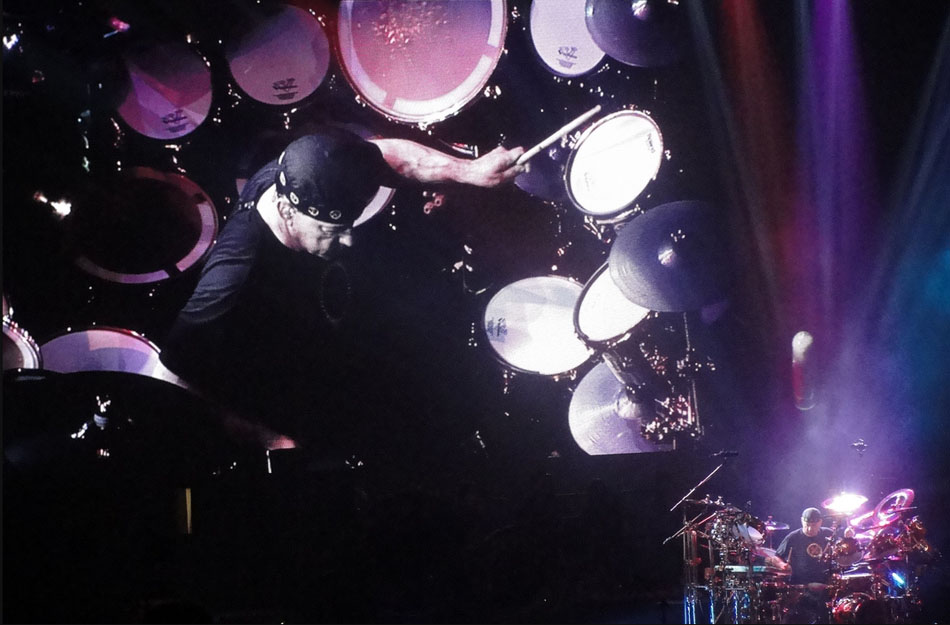 ---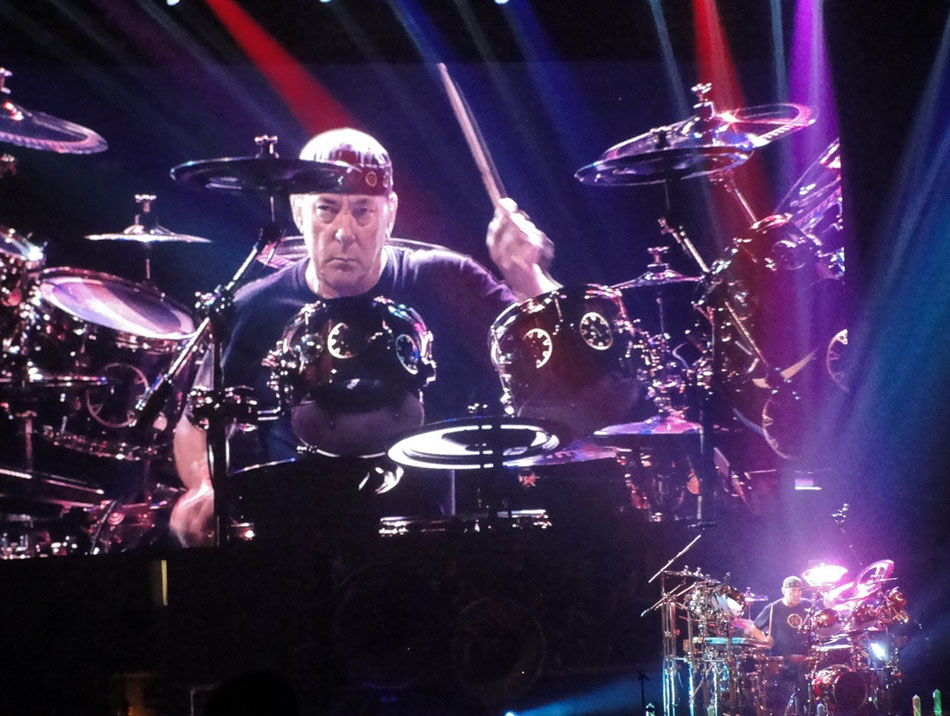 ---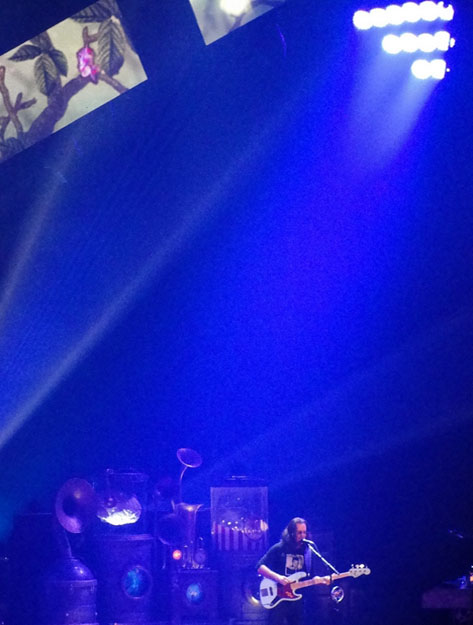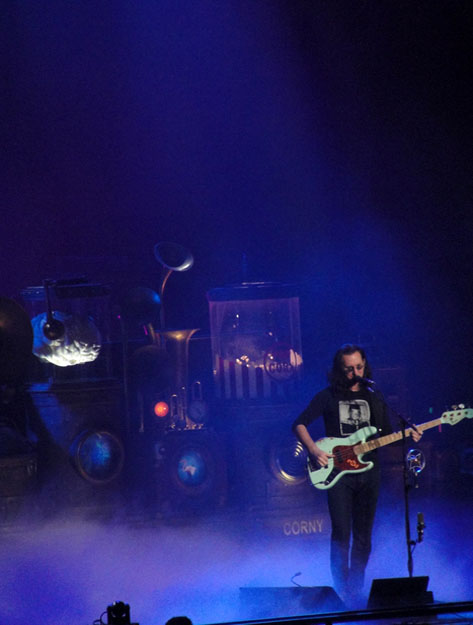 ---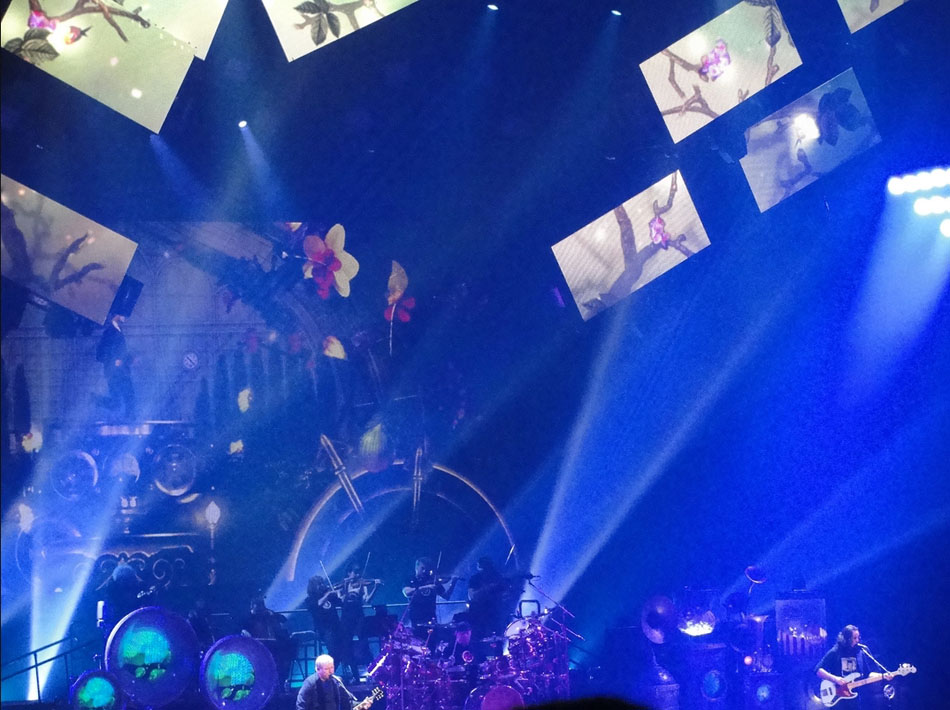 ---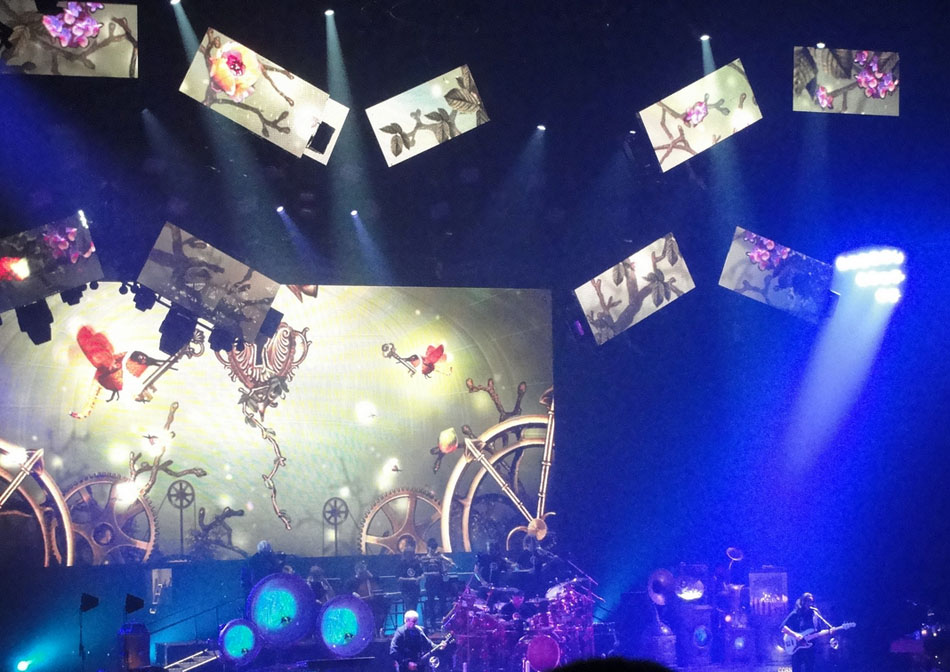 ---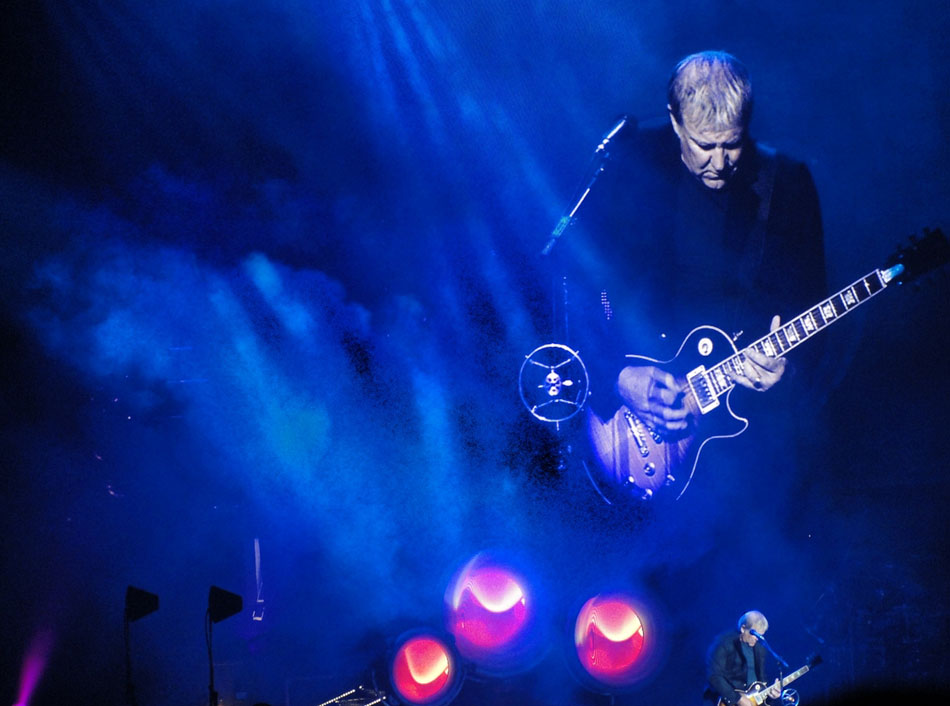 ---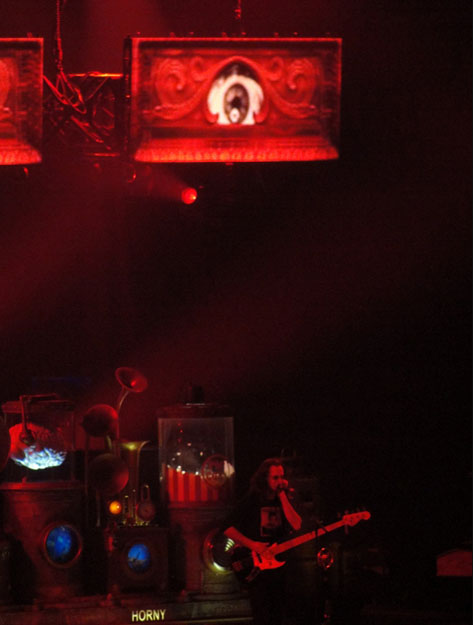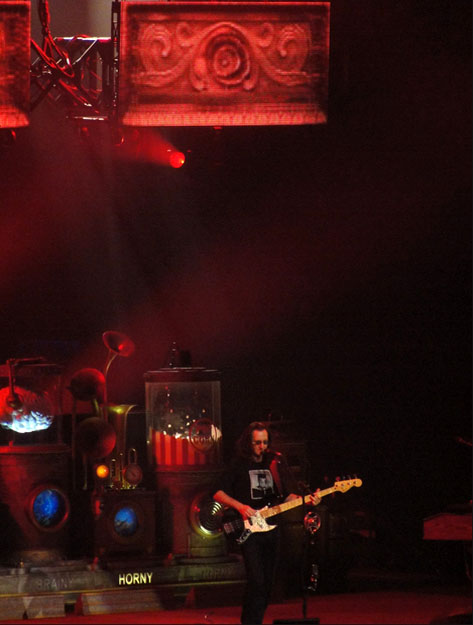 ---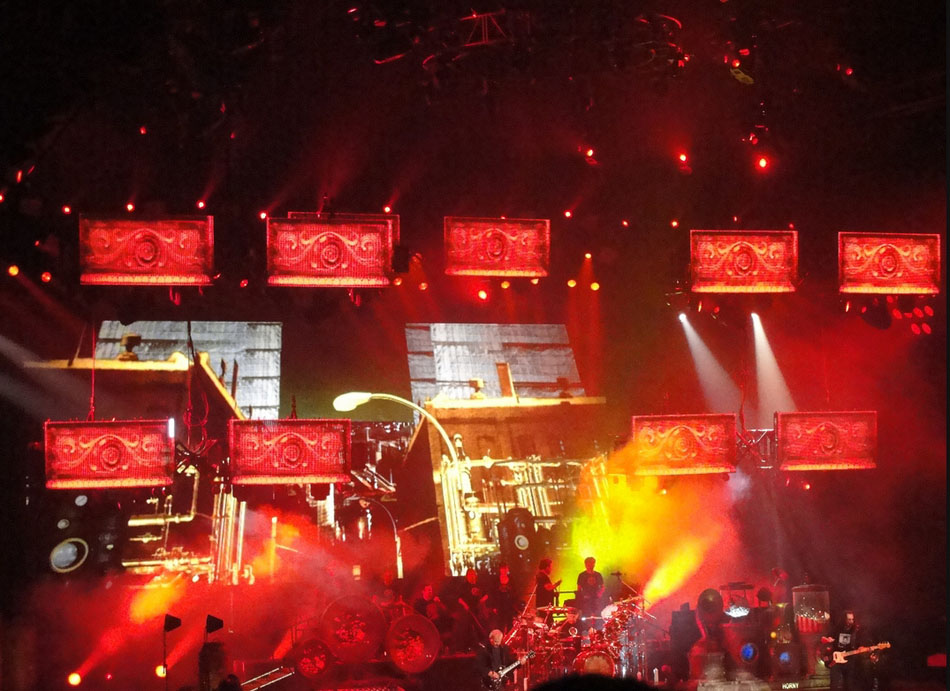 ---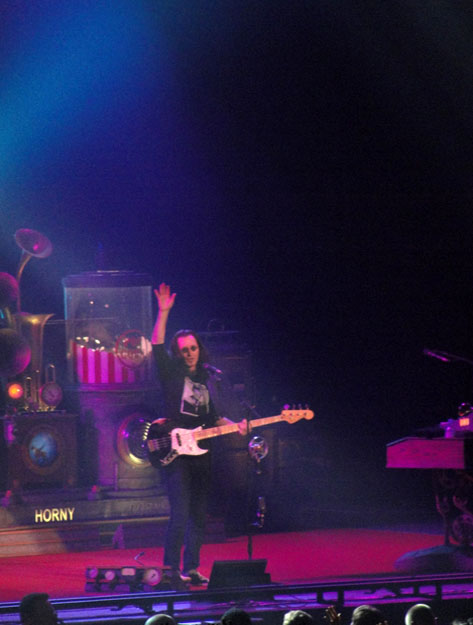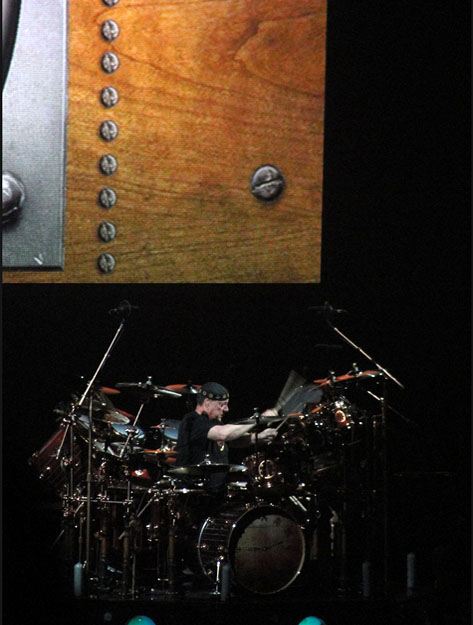 ---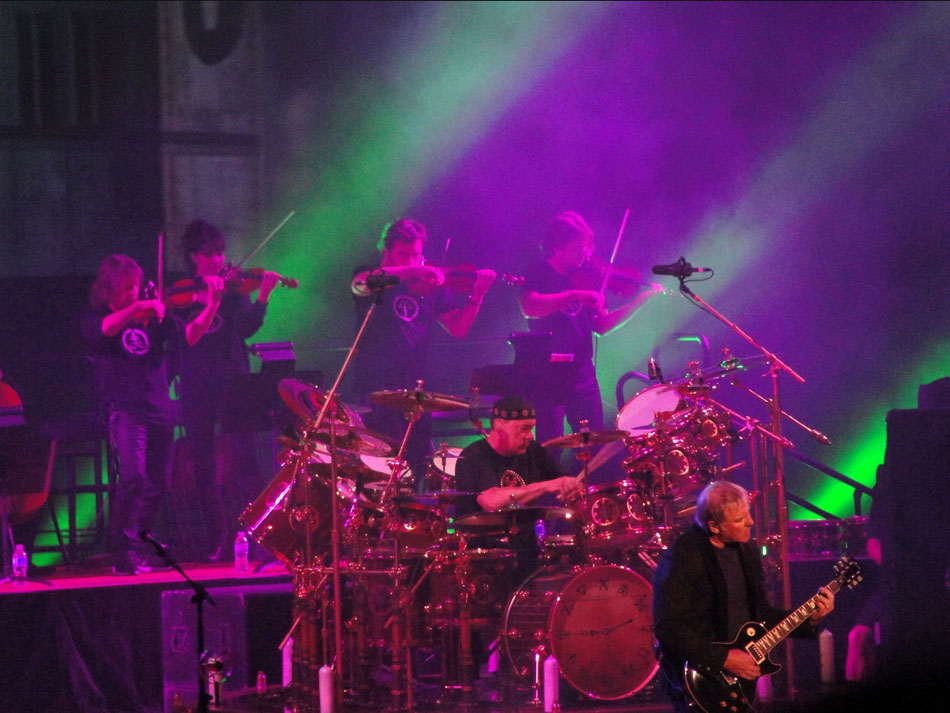 ---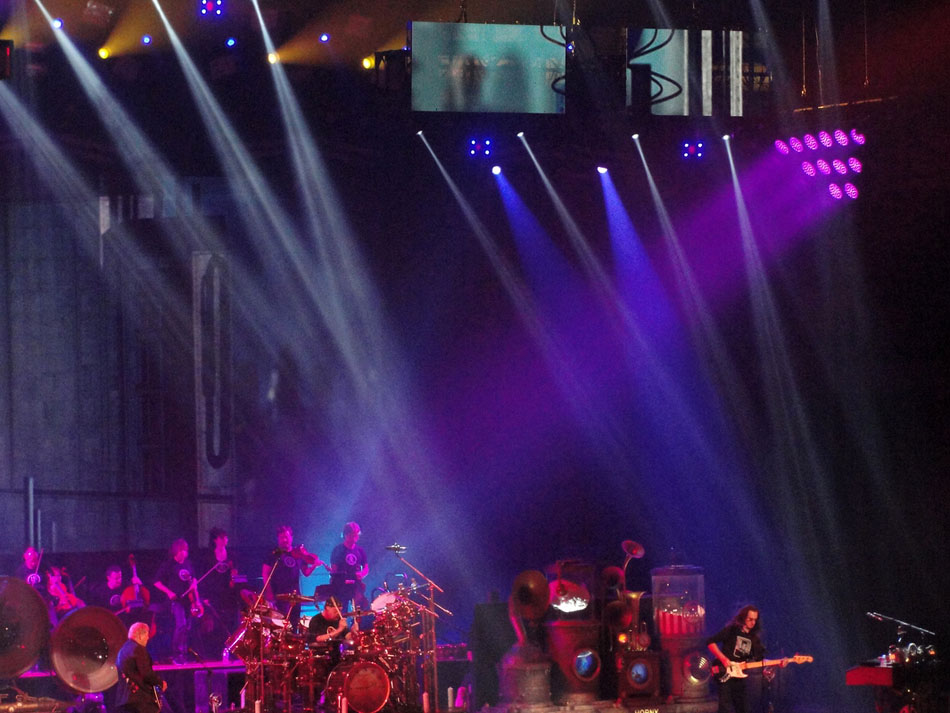 ---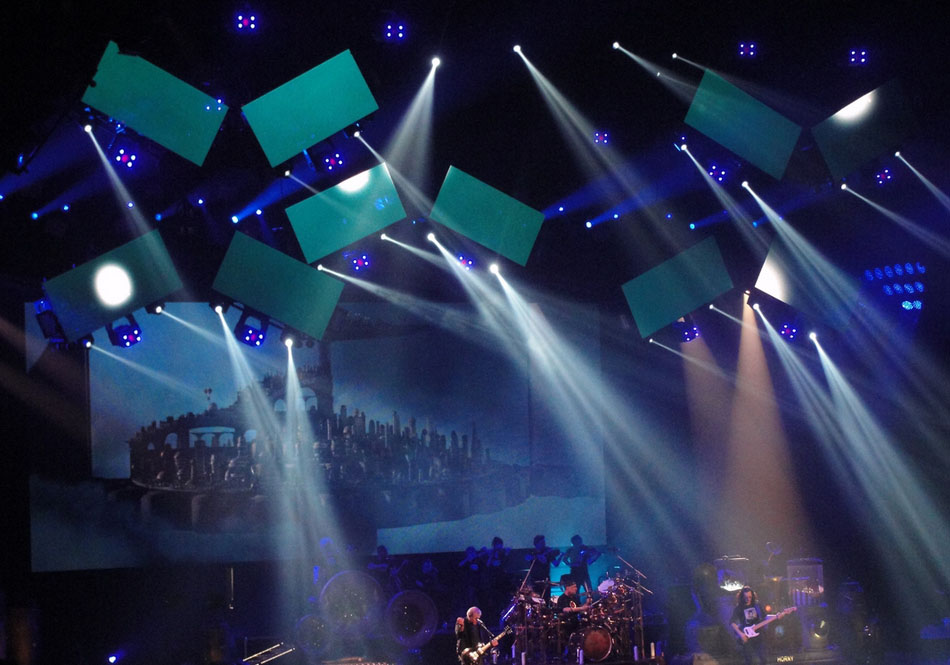 ---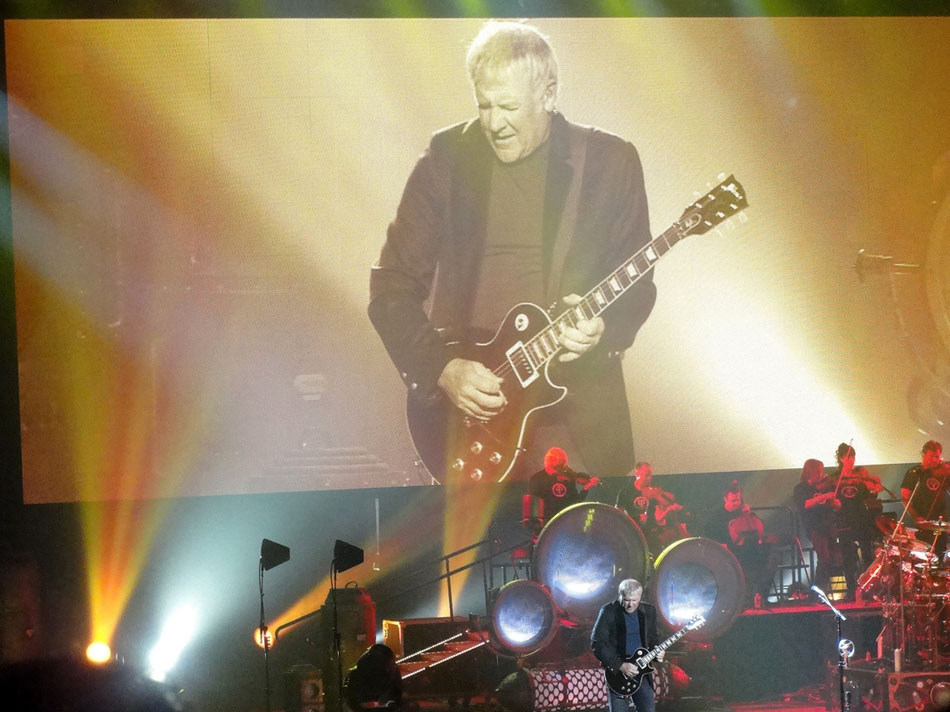 ---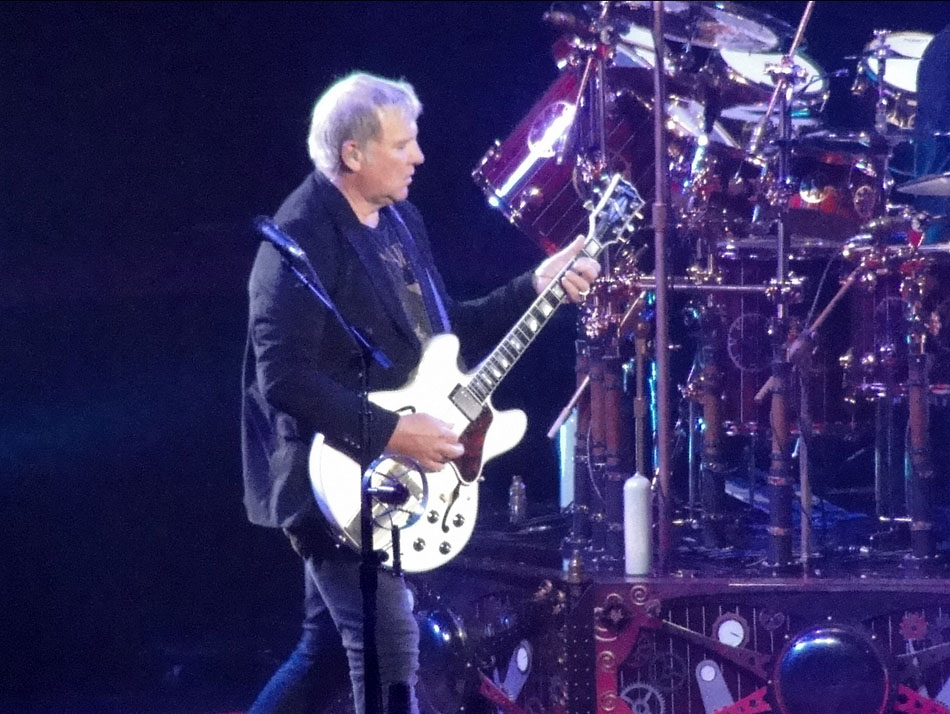 ---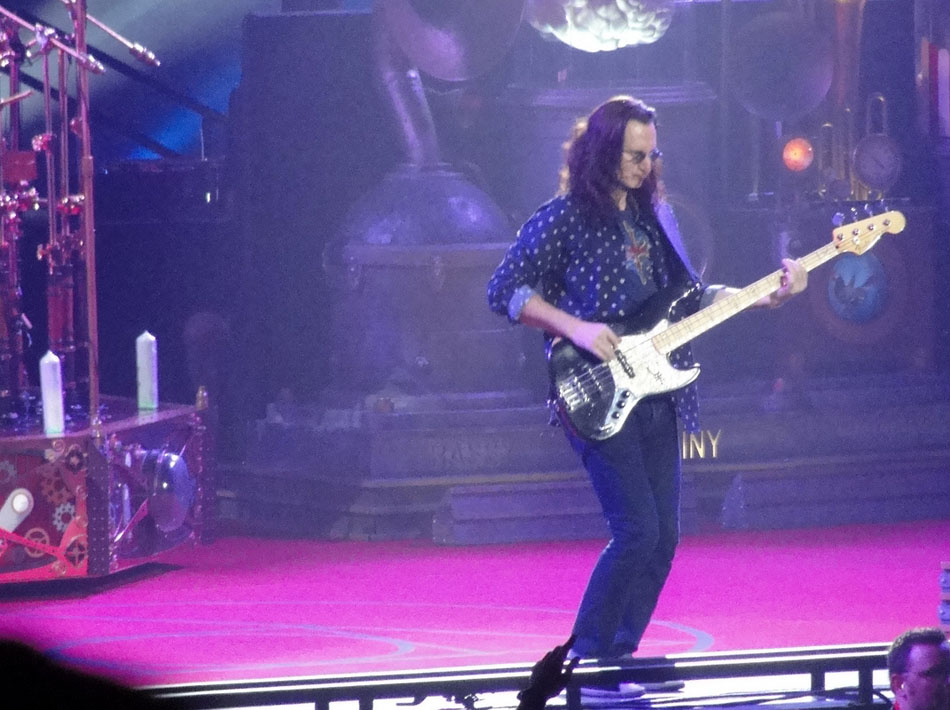 ---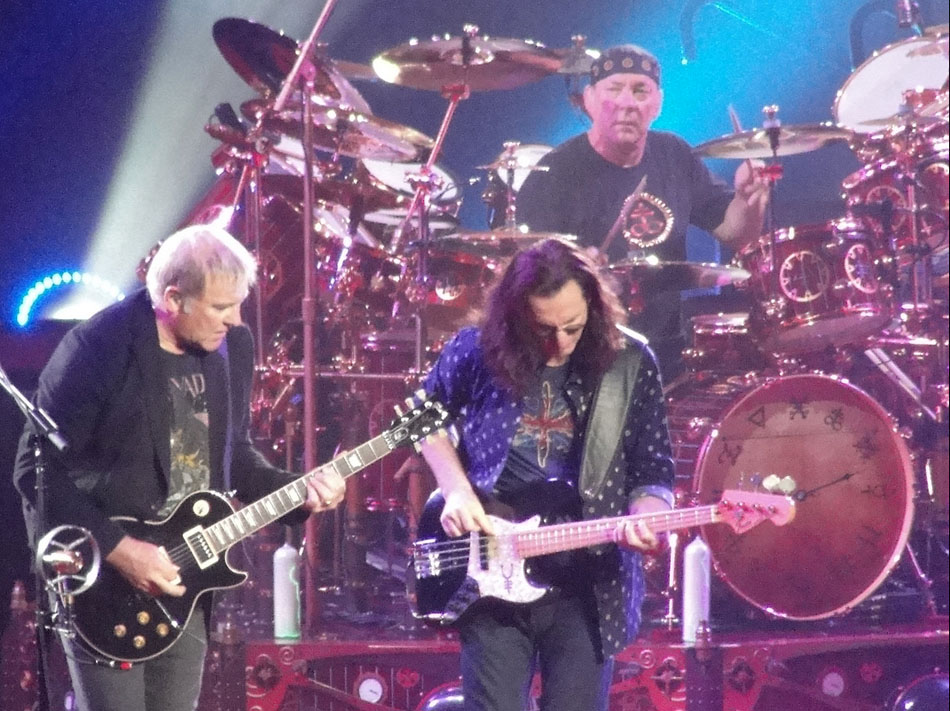 ---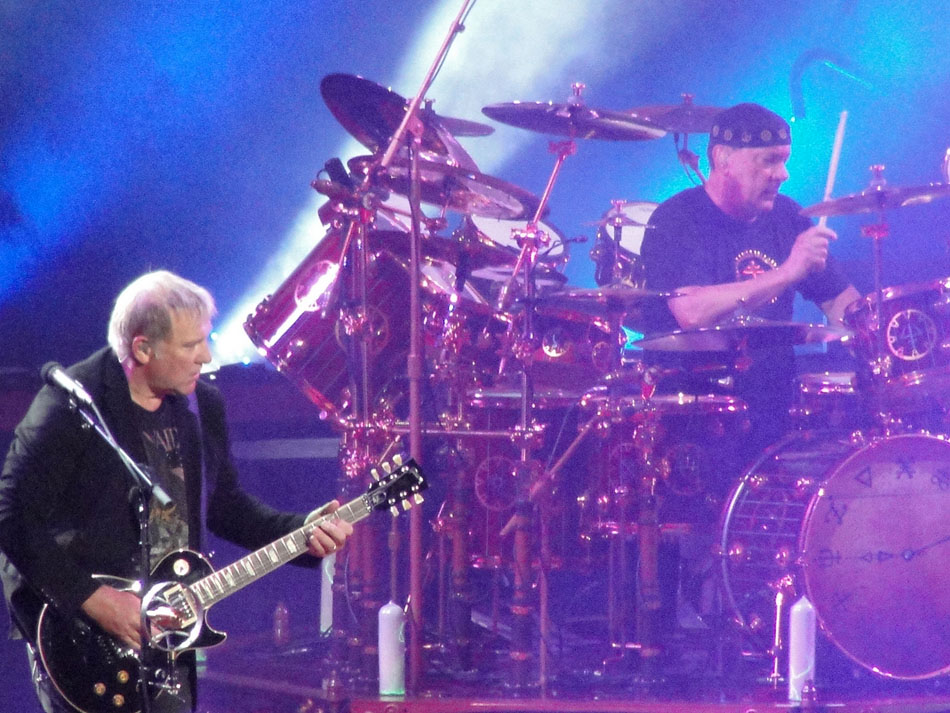 ---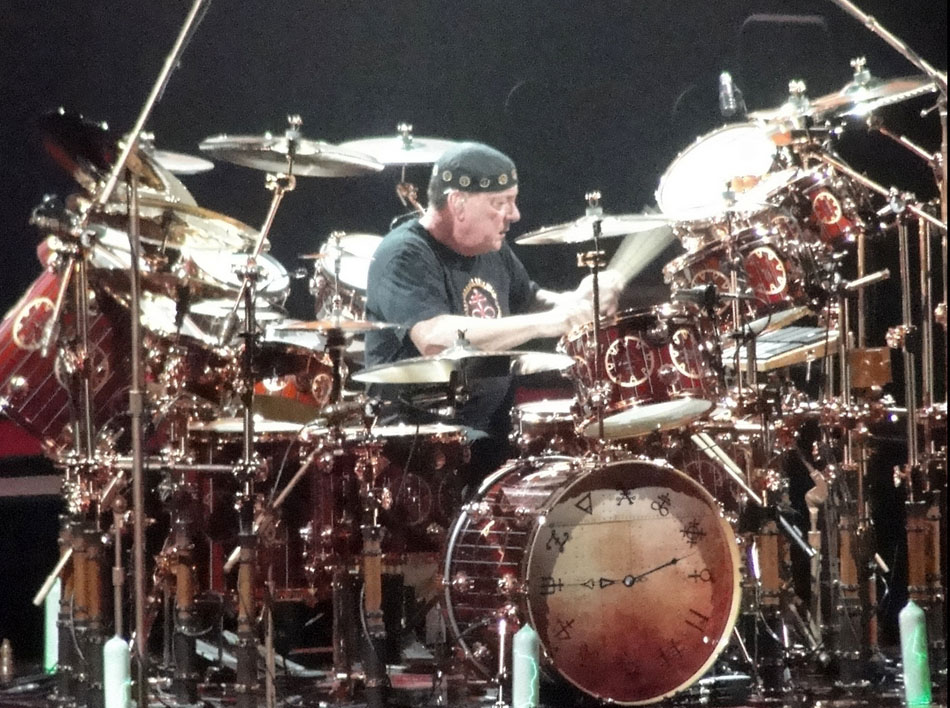 ---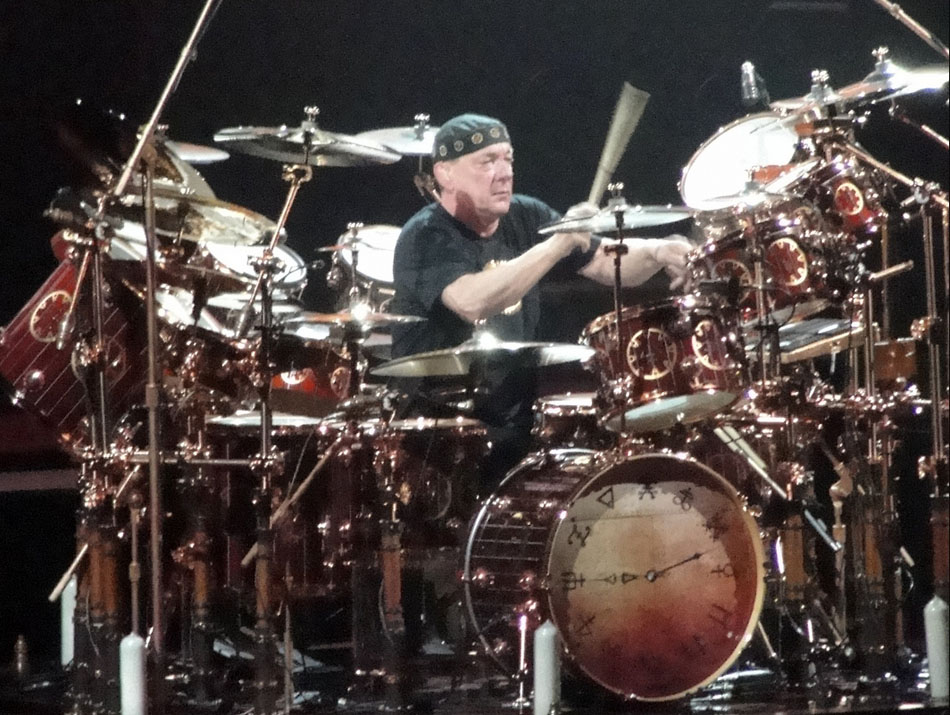 ---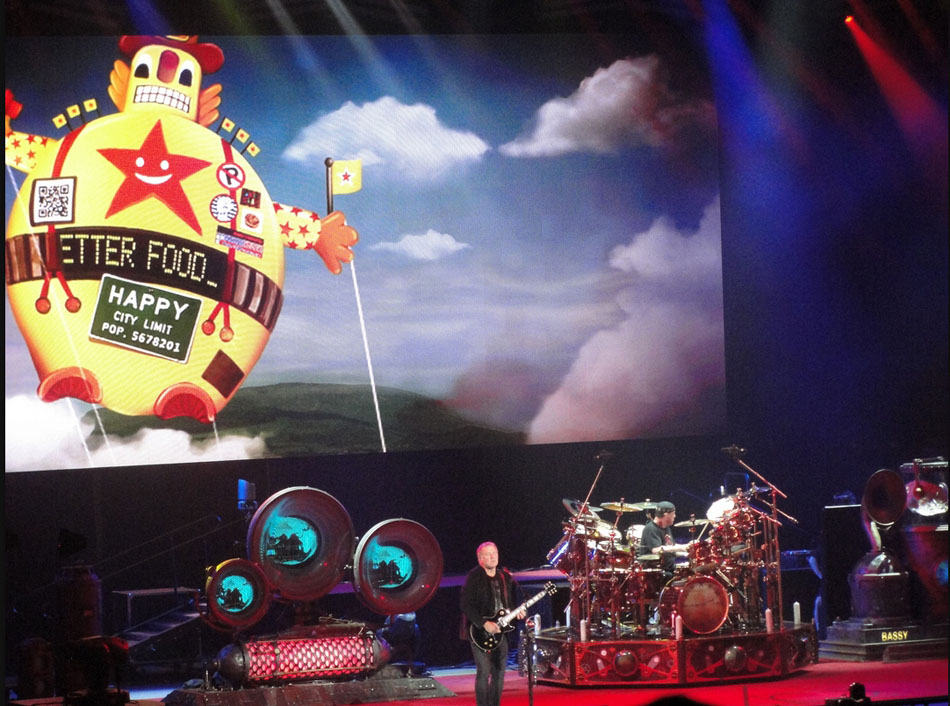 ---
---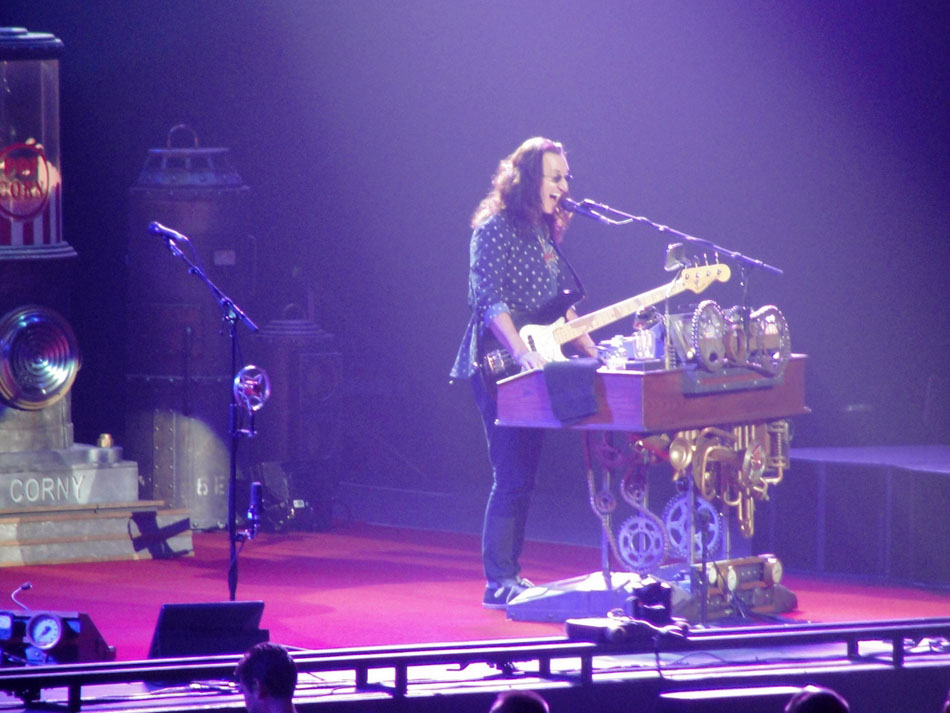 ---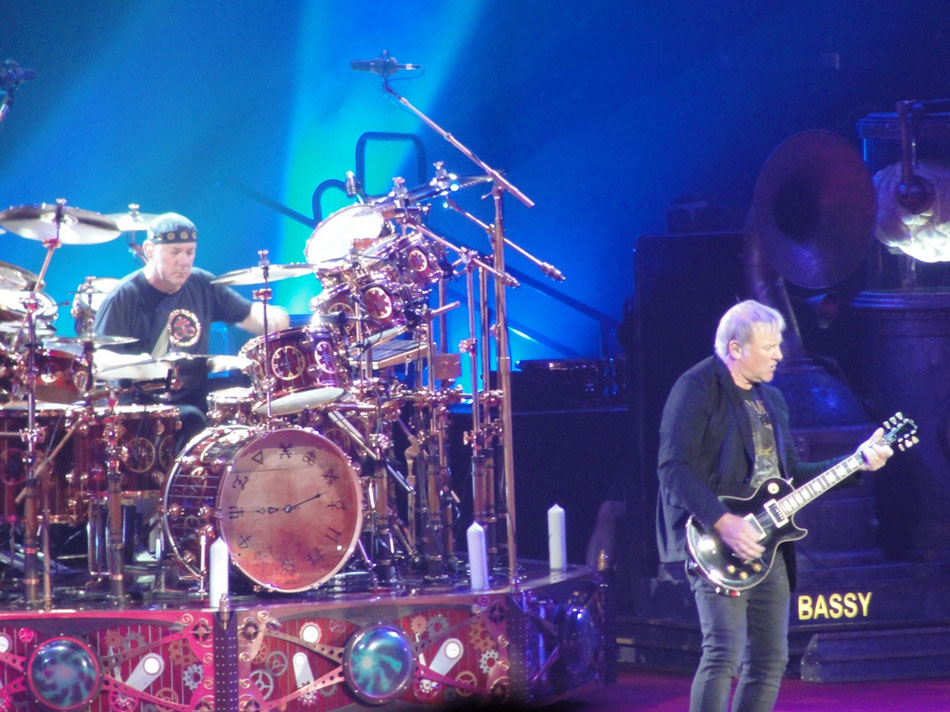 ---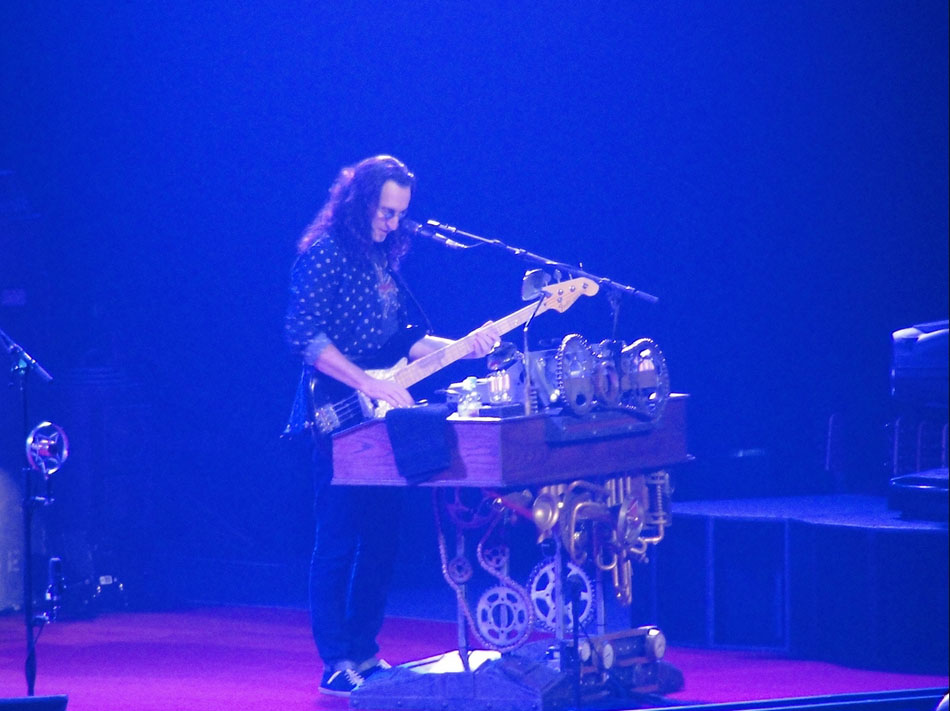 ---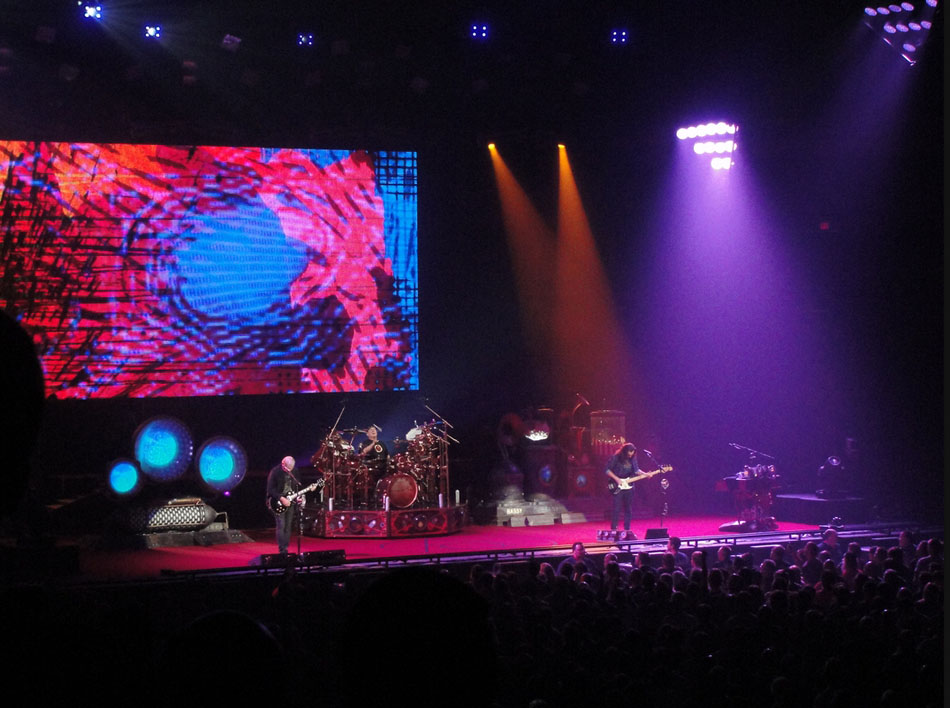 ---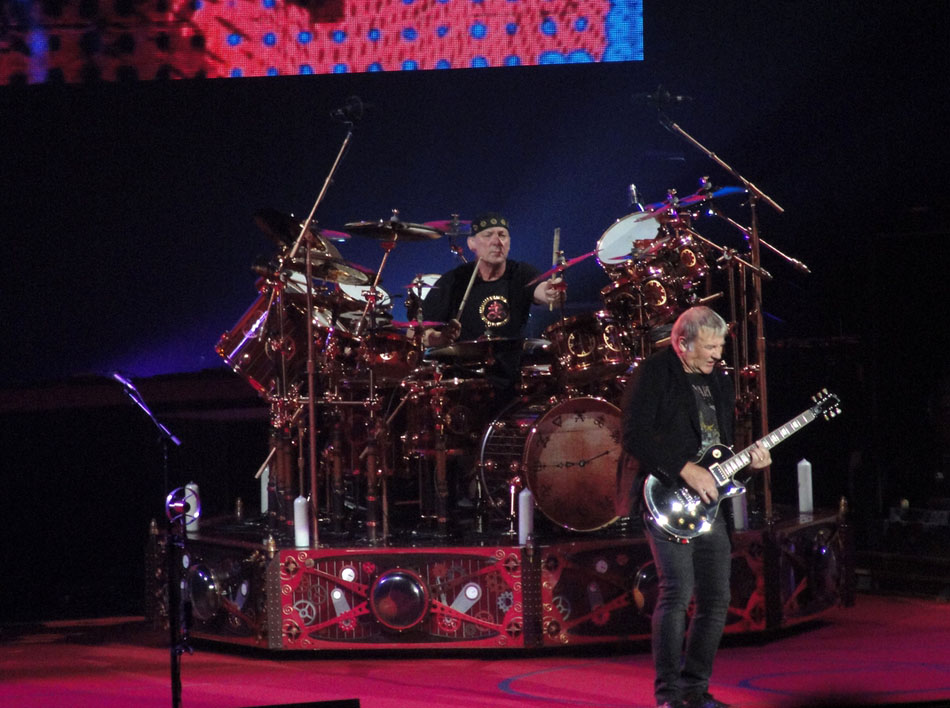 ---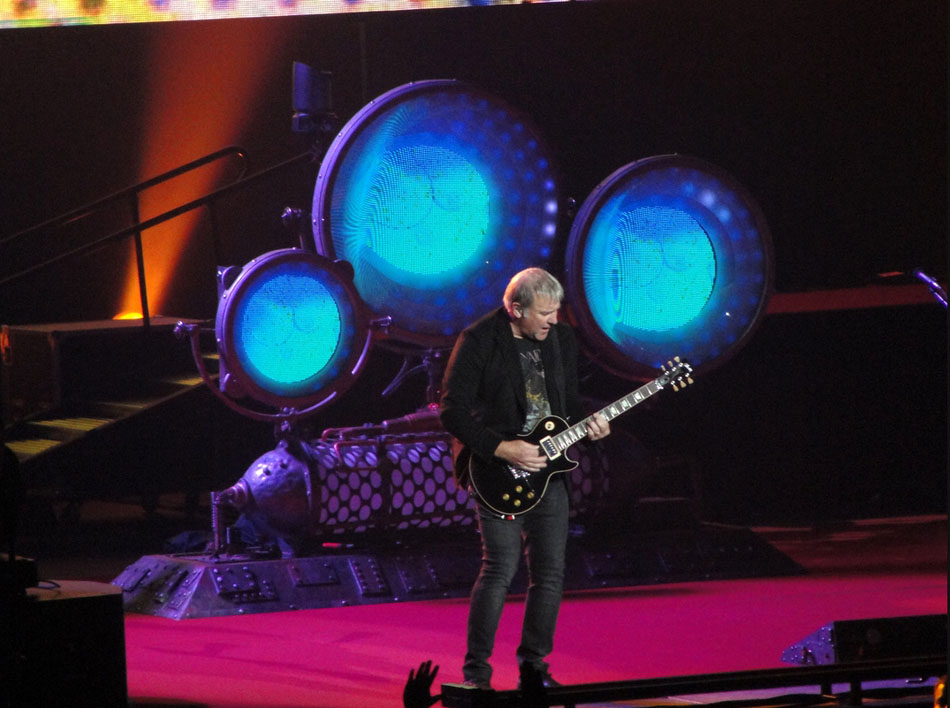 ---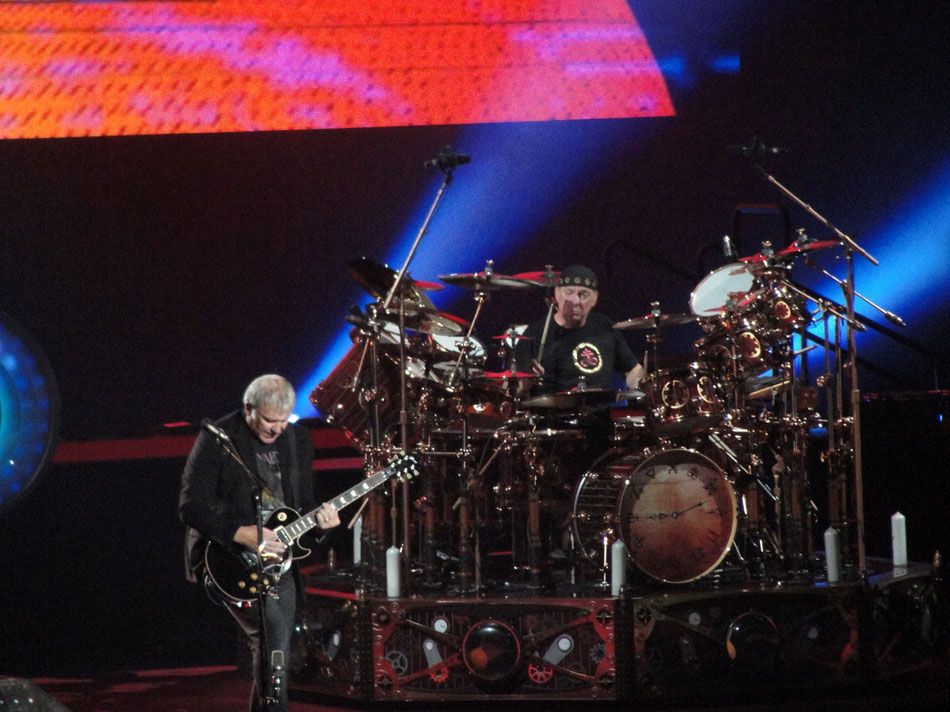 ---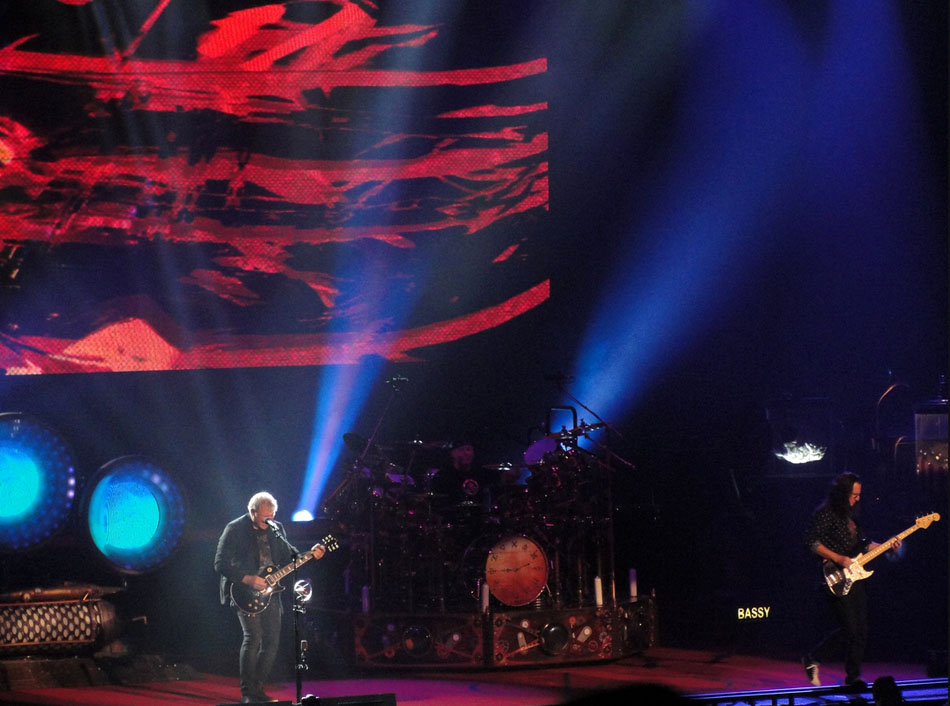 ---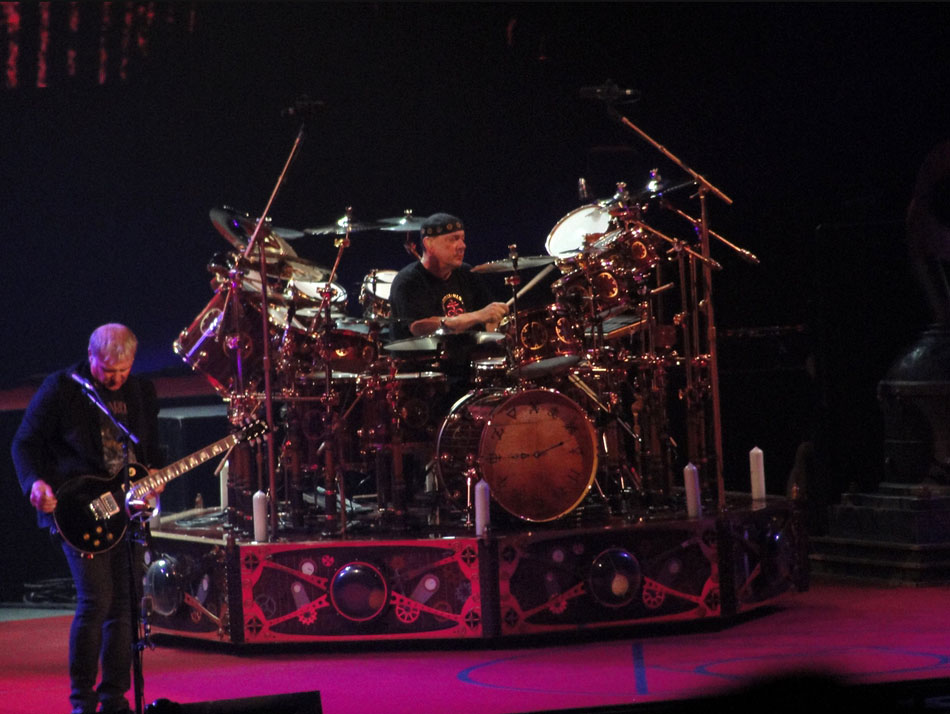 ---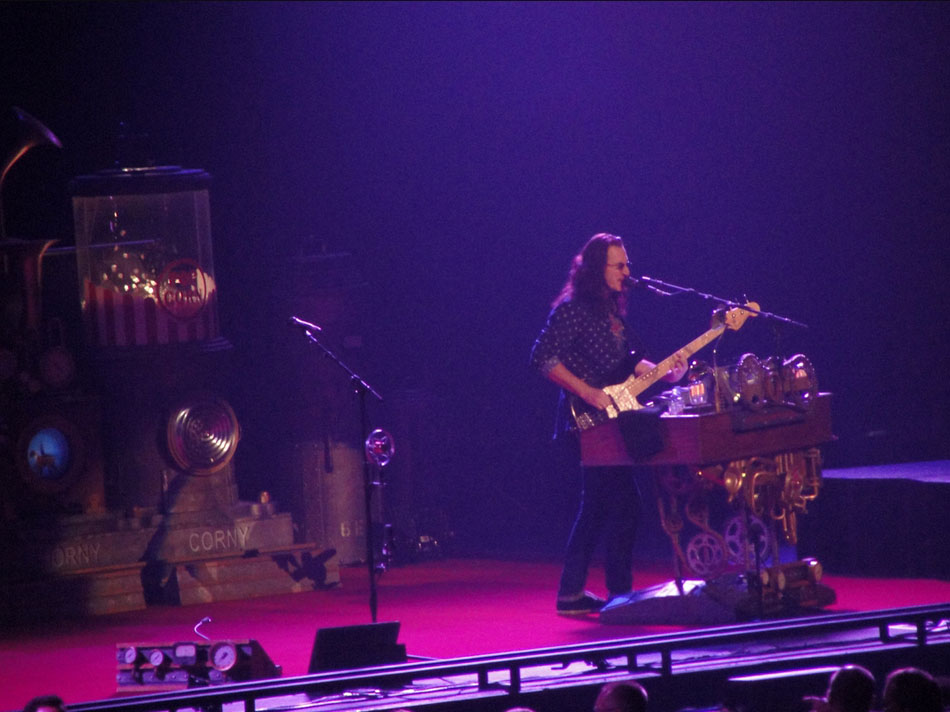 ---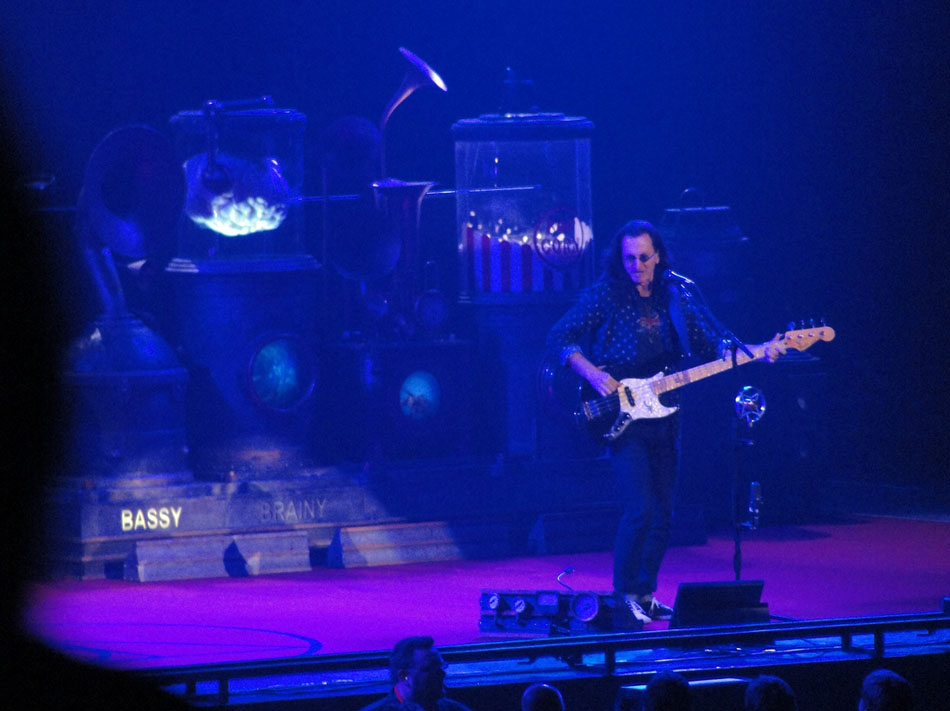 ---
---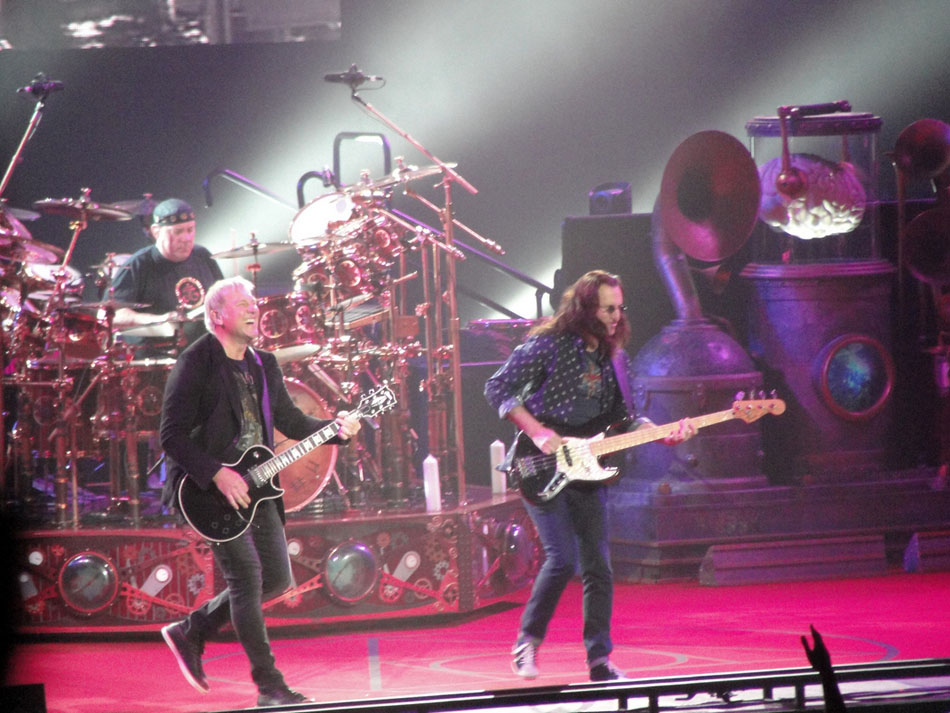 ---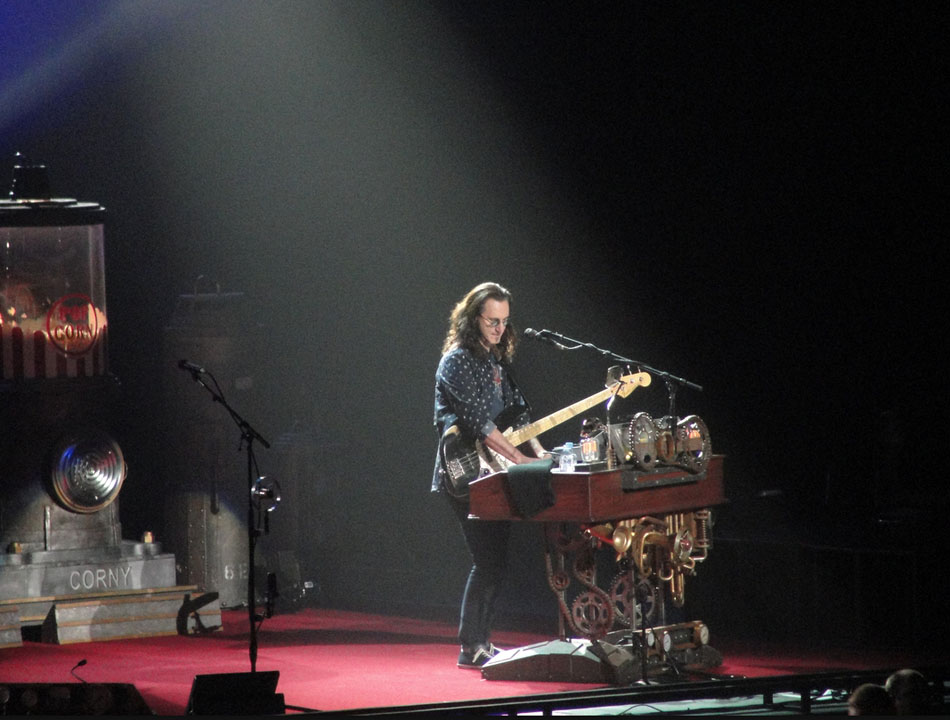 ---
---
|Back to Top|
---