There are 15 active users currently online.
---
---
RŒSH TIME MACHINE TOŒR Concert Pictures

White River Amphitheatre, Auburn, Washington, August 7th, 2010

---
The "Time Machine 2010" Tour spanned from June 29th through October 17th, 2010
---
|Tour Dates| --- |Set List|
---

The following pictures were taken by Tery Steelman, a long-time Rush fan during the August 7th, 2010 show at the White River Amphitheatre in Auburn, Washington. Tery also provided a nice write-up to go along with the pictures...
---
My Hubby and I hadn't seen Rush since 1984 - before we moved up to the Pacific Northwest. As a matter of fact, Rush's Grace Under Pressure show was the last concert we saw in Las Vegas before we left. That show had been very special for me as I had a very close-up view of the band. I wasn't feeling so great that night but wouldn't miss the show for anything since we had 3rd row seats. During the opening band, even with assigned seats, I got jostled around quite a bit by the crowd. So during the intermission, I asked one of the security guys if I could sit off to the side until the show started again. Just to get out of the press of people. He grabbed a chair and sat it right up next to the stage. And I do mean right next to it. I was leaning on the apron with my left side. Well, the lights went down and the guys hit the stage.... and there I sat. The security guy either completely forgot about me or figured I was no threat to the band since I was sick. In any case, I spent the entire show sitting three feet below and right in front of Alex. It was amazing! I couldn't see Neil at all, though, and only saw Geddy well when he wandered over to stage right. Still, it was wild and wonderful.

Somehow, we didn't manage to see Rush again until this tour. We bought a house and raised a daughter in the meantime so I guess that provides a bit of an an excuse. Still, I wish we had been able to see them every time they had come to Seattle. We were determined not to miss them this time, though. Unfortunately, our daughter had prior plans (we took her to see every concert we could as she was growing up - from Weird Al to Genesis to Eric Clapton to the two surviving Beatles) but you can bet she will be with us next time.

The show was fantastic. We arrived early to the venue (the White River Amphitheater in Auburn, WA) since we'd never been there before (and I had a hunch that early would be best) and listened to the soundcheck as we ate our "picnic lunch." Even from the parking lot it sounded great! We had seats in the "gimp section" (I have arthritis in my back), right on the first rail. We'd have liked to be closer but we were at least dead center. The set list...well, it was just perfect, we thought. Represented their entire career so far very well. And the "Real History Of Rush" movies were a real treat :D It was over far too soon (for us anyway - I'm sure the guys didn't feel that way).

I had fallen smooth in love with Rush again.

Since we weren't really close, my pictures are wider shots. But that has the advantage of showing off the wonderful light show and effects. I hope you enjoy them as much as I enjoy sharing them. Next time, we're going to splurge on the VIP tickets with the Meet & Greet. We have awhile to save up....
---
You can view many more pictures Tery has taken on her Facebook page.

Enjoy the pictures below and THANKS TERY!
---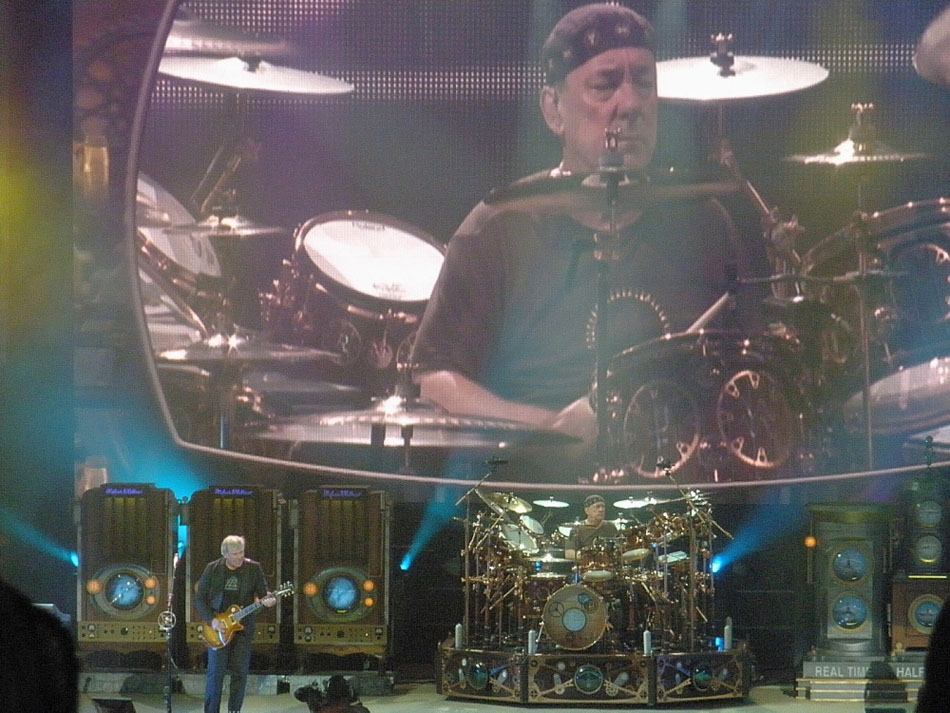 ---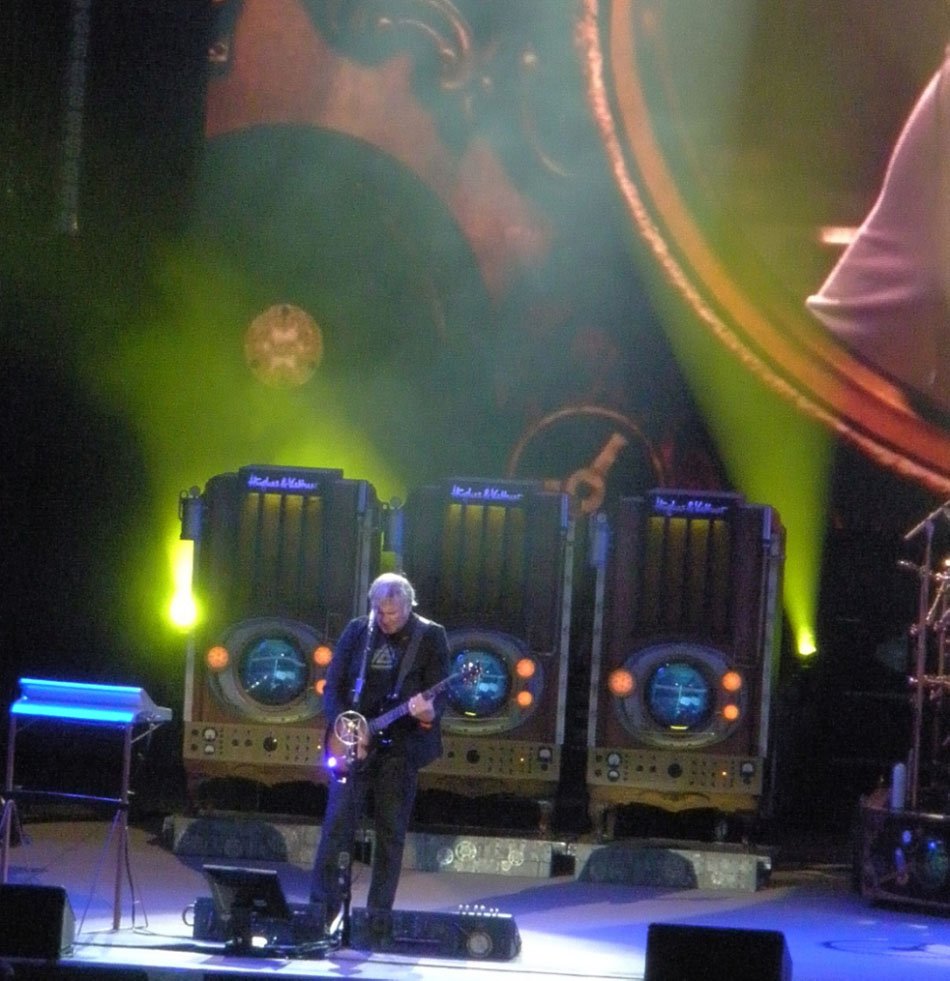 ---
---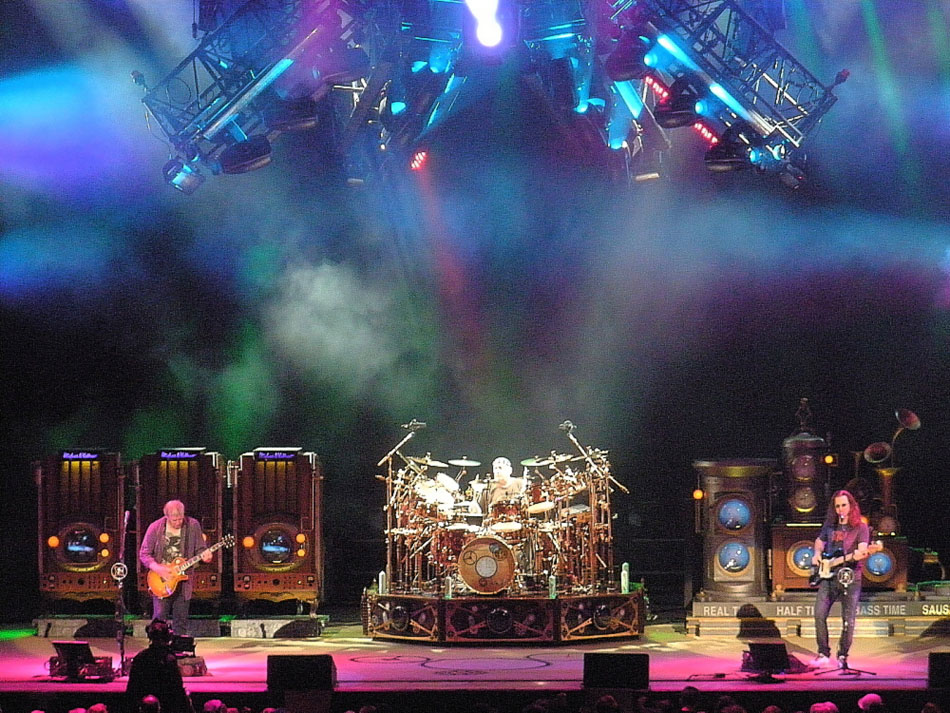 ---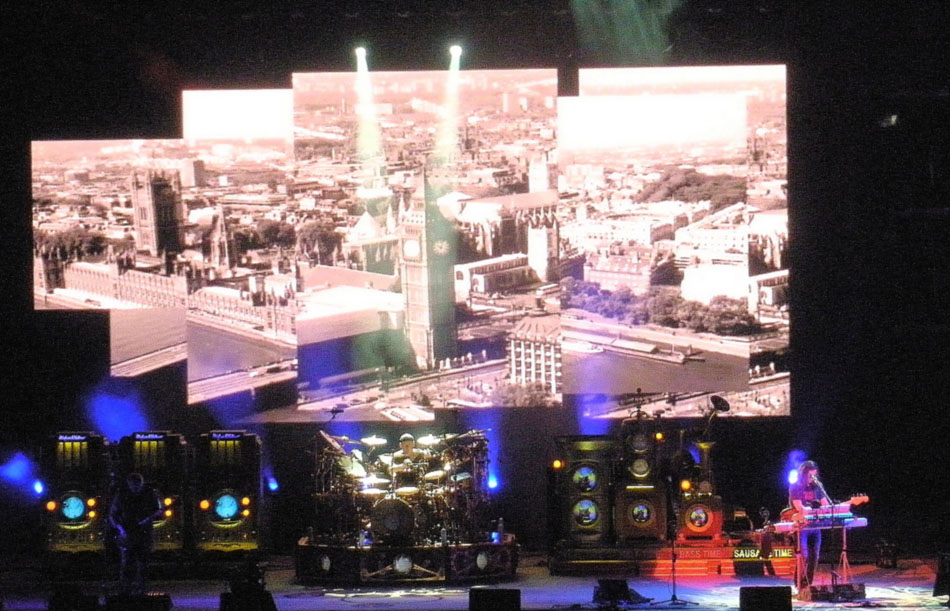 ---
---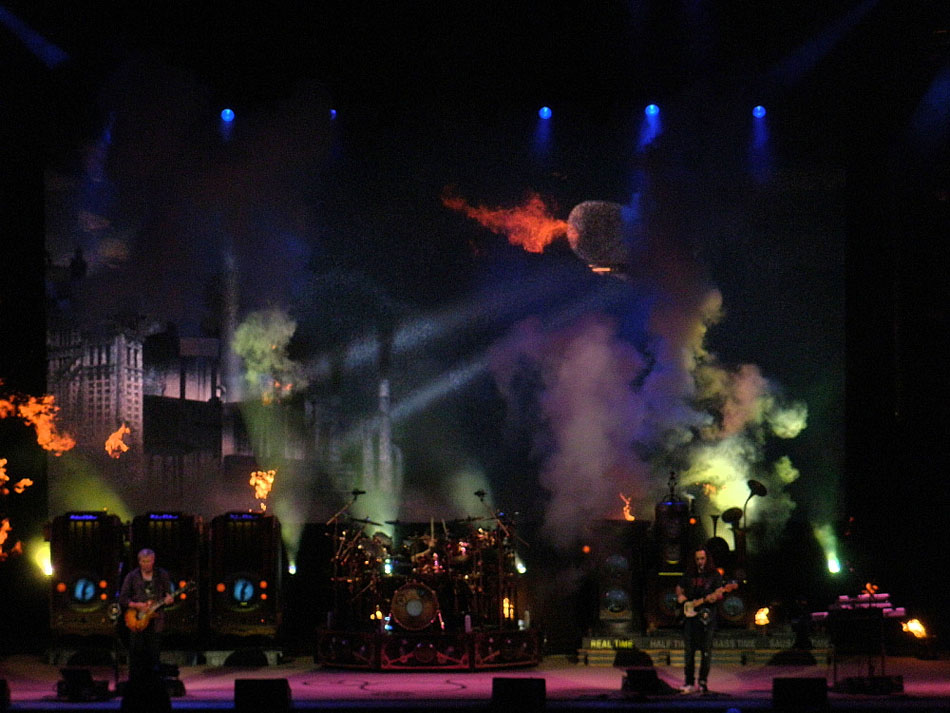 ---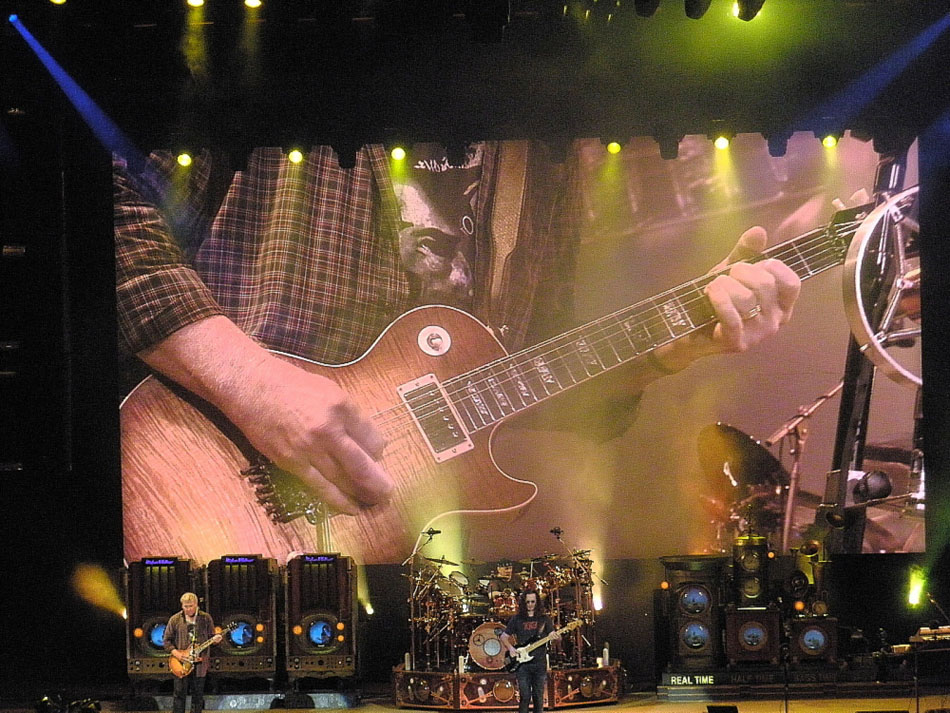 ---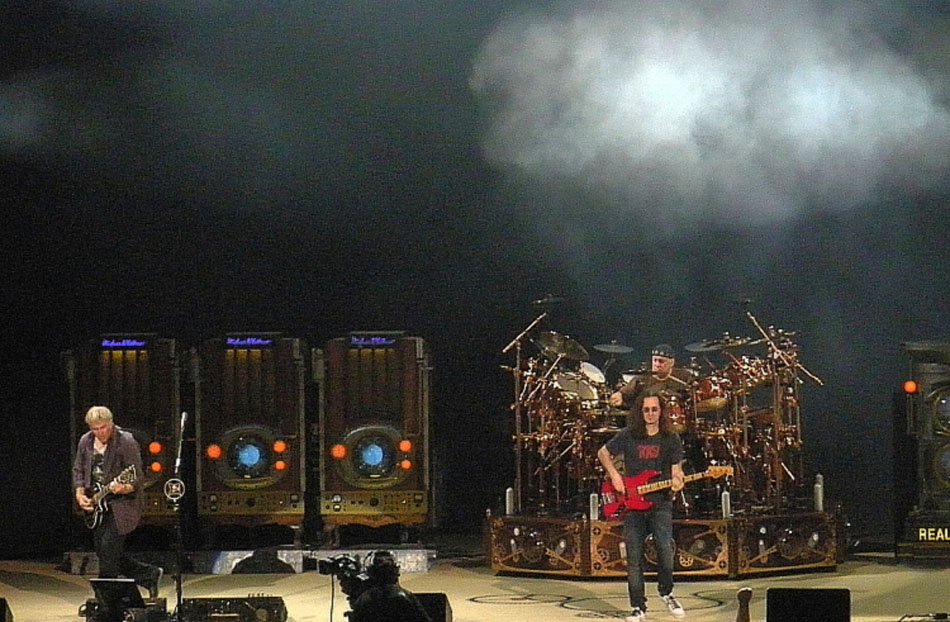 ---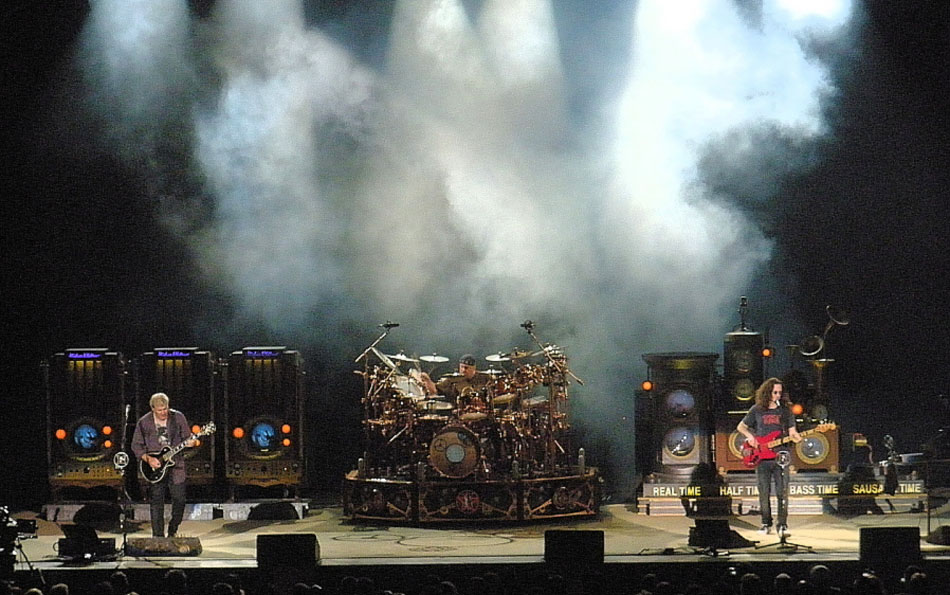 ---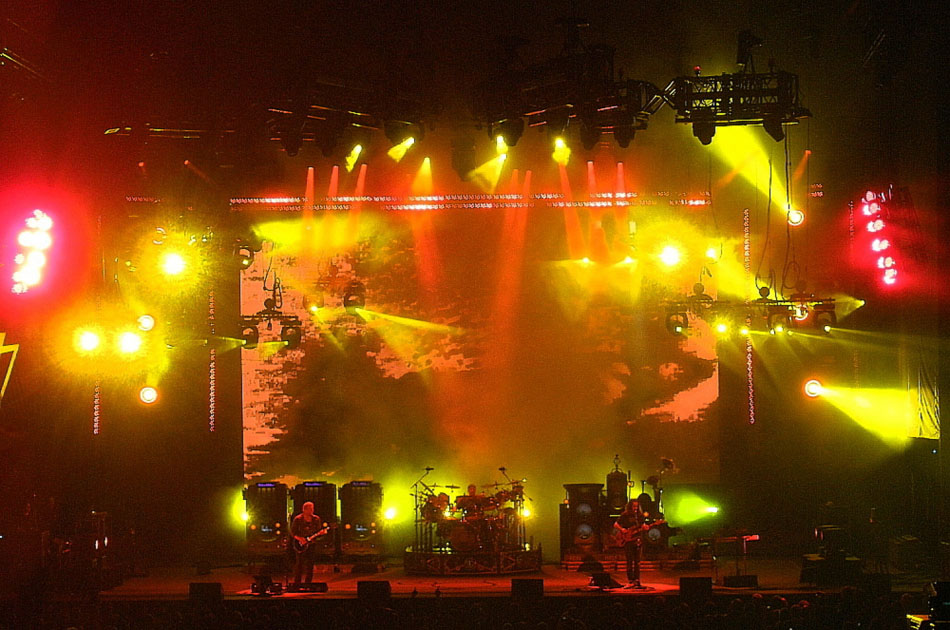 ---
---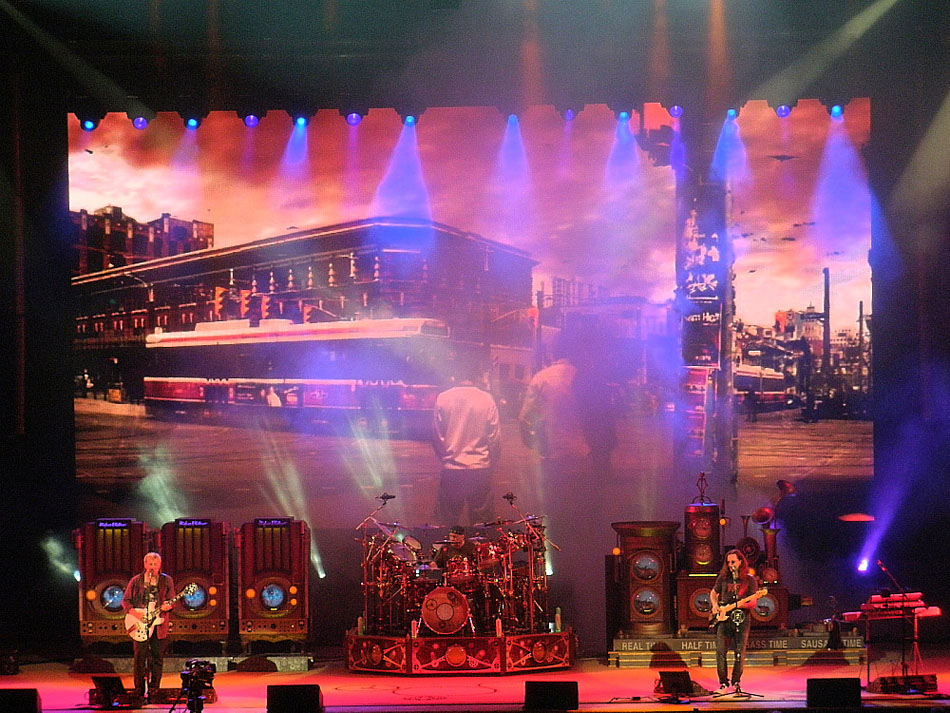 ---
---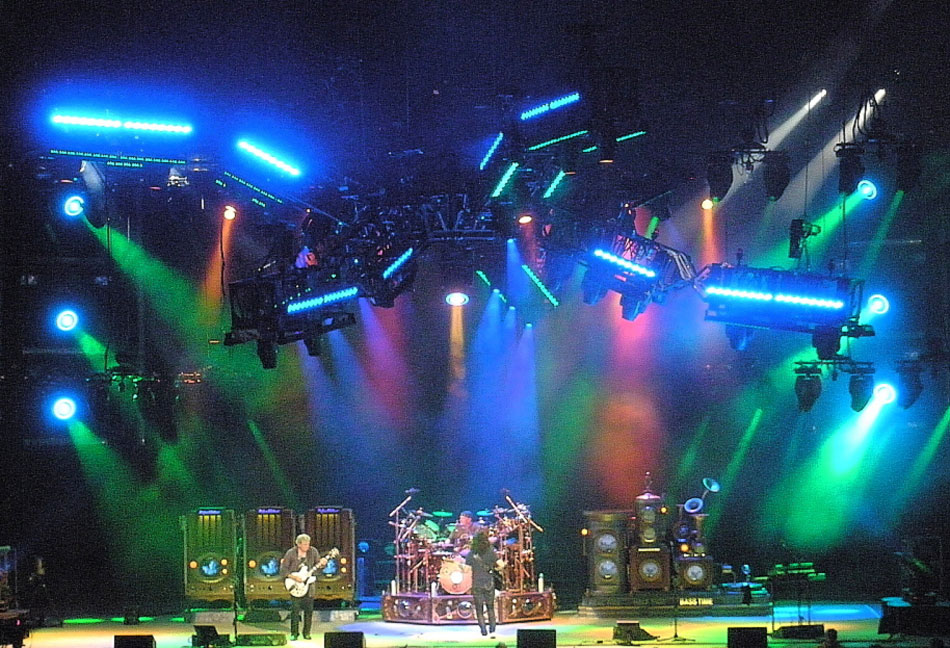 ---
---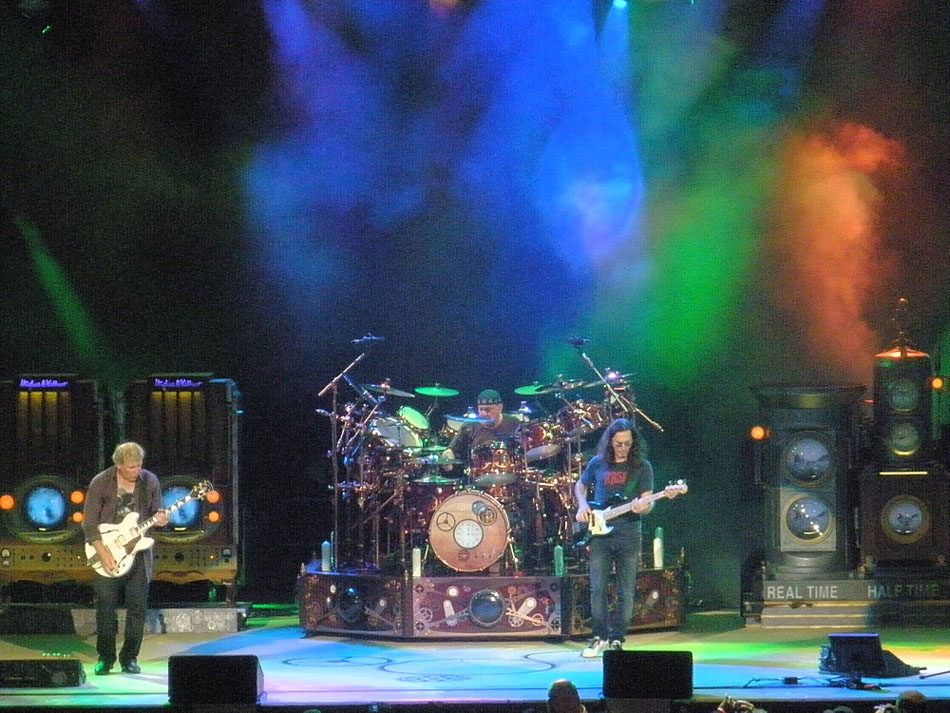 ---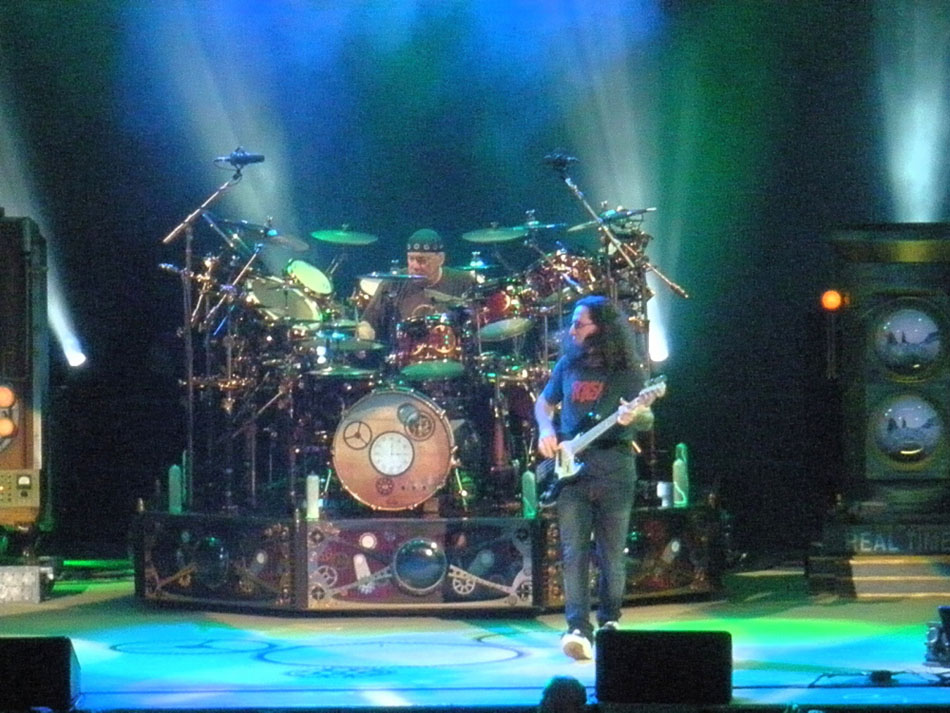 ---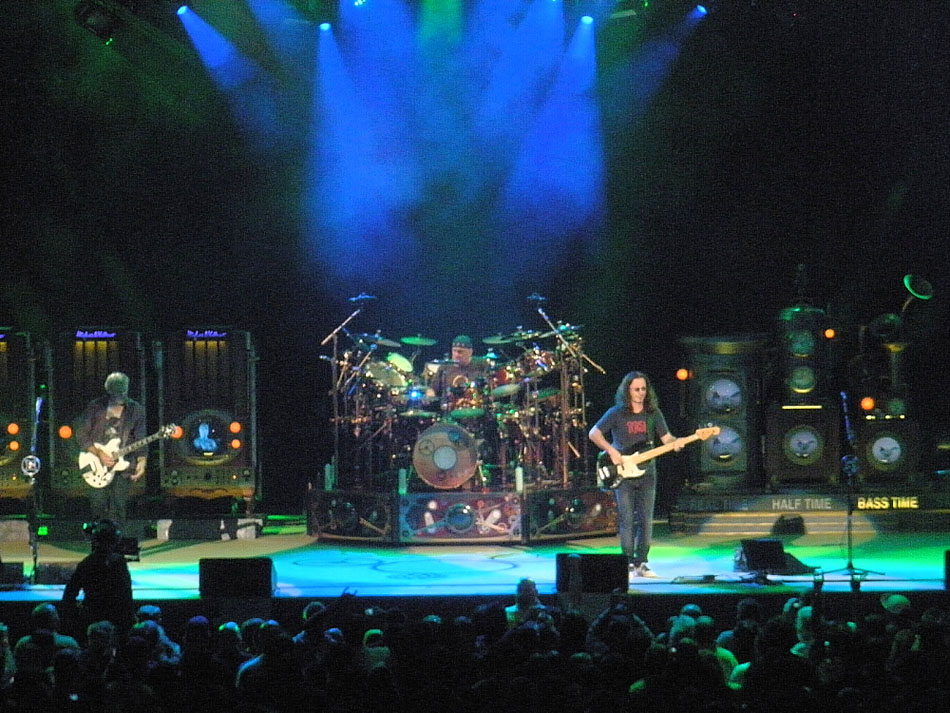 ---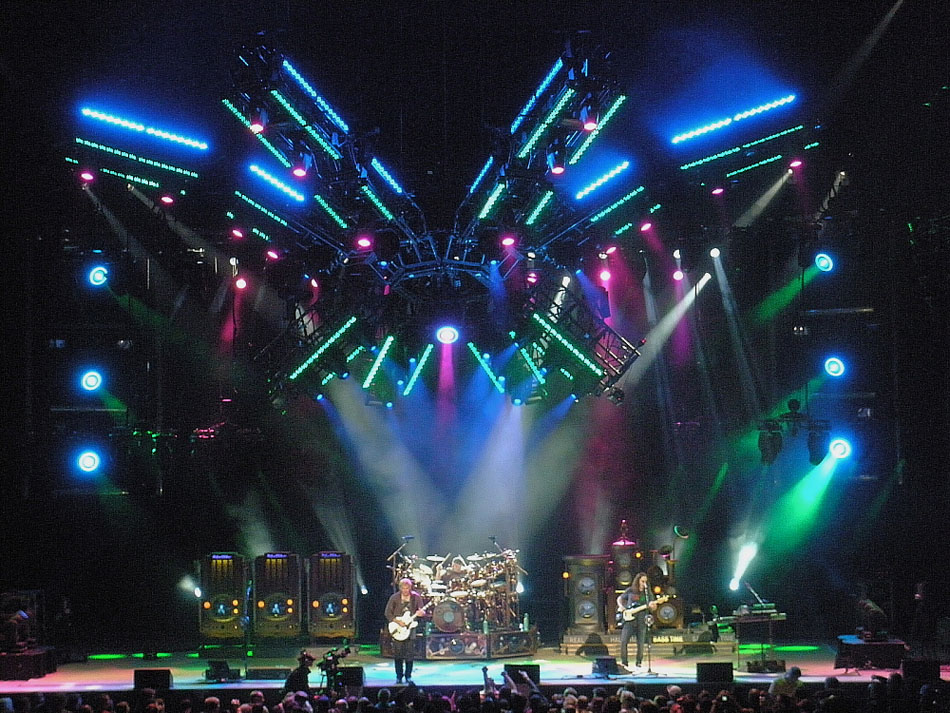 ---
---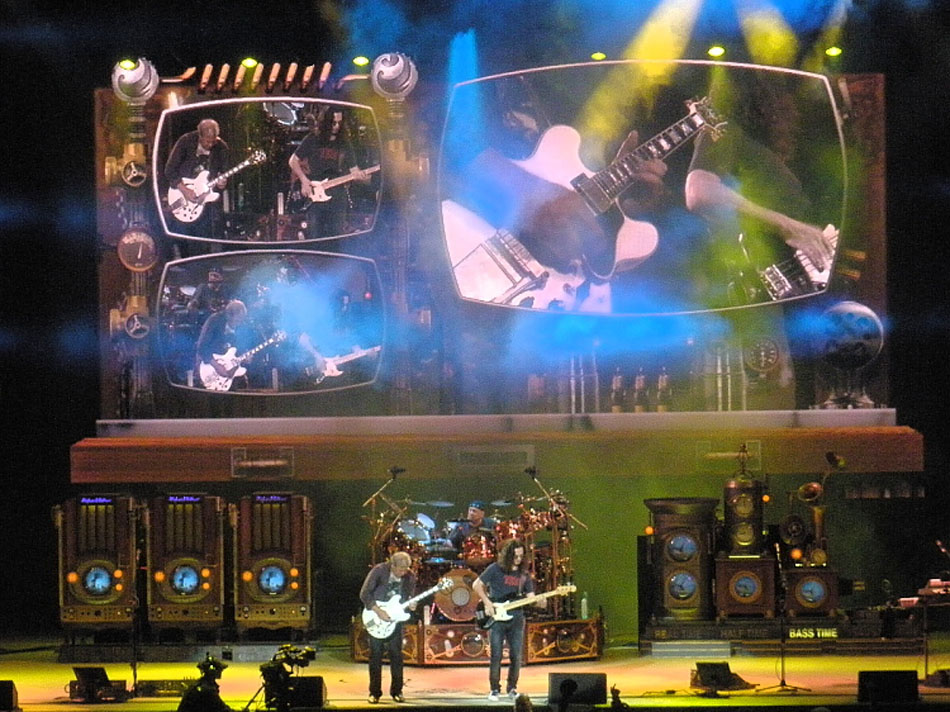 ---
---
---
---
|Back to Top|
---