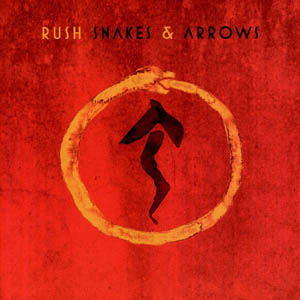 There are 20 active users currently online.
---
---
Snakes & Arrows Concert Pictures - PNC Arts Center - Holmdel, NJ July 8th, 2007

---
The "Snakes & Arrows" Tour spanned from June 13th through October 29th, 2007
---
|Tour Dates| --- |Set List|
---

I took the following pictures during the second show that I attended on the Snakes & Arrows tour. And despite the dozens of Rush shows that my brother and I have attended dating back to the Grace Under Pressure tour, this was the first time all of the stars aligned and we were able to get together and have a little tail-gating event prior to the show.

Those of you who attended the show no doubt recall the sweltering weather. Everyone was looking for shade amidst a sea of cars in the PNC Arts Center parking. Still, it was a great, if not exhausting day -- and that was before the show began.

The concert itself was great once again, despite the heat, but clearly the crowd wasn't quite as "into it" as they were during the Bristow, VA show. Chalk that up to the oppressive heat and the capacity crowd on hand.

The pictures are a fair bit better than those I took in Virginia, thanks to better lighting conditions. Enjoy!
---
---
---
---
---
---
---
---
---
---
---
---
---
---
---
---
---
---
---
---
---
---
---
---
---
---
---
---
---
---
---
---
---
---
---
---
---
---
---
---
---
---
---
---
---
---
---
---
---
---
---
---
---
---
---
---
---
|Back to Top|
---