There are 8 active users currently online.
---
---
RŒSH TIME MACHINE TOŒR Concert Pictures

The SECC - Glasgow, Scotland - May 14th, 2011

---
The "Time Machine 2011" Tour spanned from March 30th through July 2nd, 2011
---
|Tour Dates| --- |Set List|
---
"TIME IS ON THEIR SIDE"


"We've got too many songs," complained Geddy Lee after ten minutes of this mammoth show which kicked off the UK leg of the Time Machine World Tour. With a somewhat weighty catalogue stretching back 37 years one of the main problems must be deciding what to play. Tonight, the answer was delivered in exhilarating fashion over two 90 minute sets of classics from all stages of the band's career, a full rendition of 1981's "Moving Pictures" album and a smattering of new songs from the forthcoming album ("If we ever get a chance to record it??." Lee wryly observed).

The lengthy American diner intro film included the ubiquitous Time Machine, a resident oompah band ('RASH') and Lee, Alex Lifeson and Neil Peart playing an irksome chef, slothful punter and acerbic Irish cop respectively (the time travel concept and Steampunk stage props providing a retro HG Wells feel throughout the show).

As a hasty adjustment to the Time Machine prompted RASH into a 2011 version of "Spirit of Radio" Rush finally hit the stage with a bristling, muscular version of the same song. A dazzling over the top beginning which brought the audience to its feet.

The first set's highlights included a memorable "Working them Angels" from the "Snakes and Arrows" album with Lifeson, clearly enjoying himself, switching effortlessly from Les Paul to 8-string mandolin. During "Freewill" I saw him brace himself and make last-minute adjustments to his guitar before crashing into the blistering solo with aplomb. The crowd roared in appreciation and Alex responded with the first of many beaming grins.

Lee bounced around the stage in that ungainly Dad-dance of his. The high definition screen close-ups were so good that you could almost see the calluses forming on his right thumb as he thumped out runs, solos and fills. 'Professor' Peart was controlled and assured all night - outsized headphones permanently clamped to his head - demonstrating all the timing and precision of a philharmonic conductor. The only time his expression changed was when he allowed himself a small chuckle when Lifeson caught his eye. "Subdivisions" drew the first half of the show to a close with Alex throwing his guitar pick to row 5 in triumph.

The second half began with a performance of "Moving Pictures" in its entirety. I've always been slightly unnerved at the idea of a track by track performance of an album in a live setting. However, this material is so strong that it was a highlight of the night. Stand outs were the sing-along of "Tom Sawyer", the guitar harmonics in "Red Barchetta", Limelight's concrete riffing and a sprawling "The Camera Eye" with emotive backdrop shots of New York and London.

In recent tours Rush were reluctant to play "Closer To The Heart" so it was great to see it back in the set and to hear Alex's new striking acoustic intro. As always "2112 (Overture/Temples of Syrinx") was superb. However, for me this part of the show demonstrated the limitations of the SECC's all-seater arrangement; I'd love to savour the atmosphere when such exuberant pieces of music are played to a standing crowd.

Alex switched to his white Gibson for "Far Cry" and the encores. Just when you thought that Alex's playing couldn't get any better he dumbfounded us with staggering virtuoso solo work during the penultimate track "La Villa Strangiato" from "Hemispheres" and finally "Working Man" from the eponymous 1974 debut album. "Working Man" began as an airy reggae ditty before Lee brought it juggernauting into the familiar metal version.

How do you sum up a night like this? The most remarkable thing is that three guys - each staring down 60 - can continue to excite and thrill their fans with excellent music and a heavy dose of humour. Maybe I let myself get caught up in the notion of time travel; but, I swear that when I viewed the band through half closed eyes I felt like I was back in the crumbling old Apollo..................

Surreally, the thousands exited stage right and left to a cheesy polka version of "Closer To The Heart" courtesy of RASH. We felt like dancing.

-Michael G Brett
---
The following photos from the Glasgow concert are courtesy of Pete Key.
---
---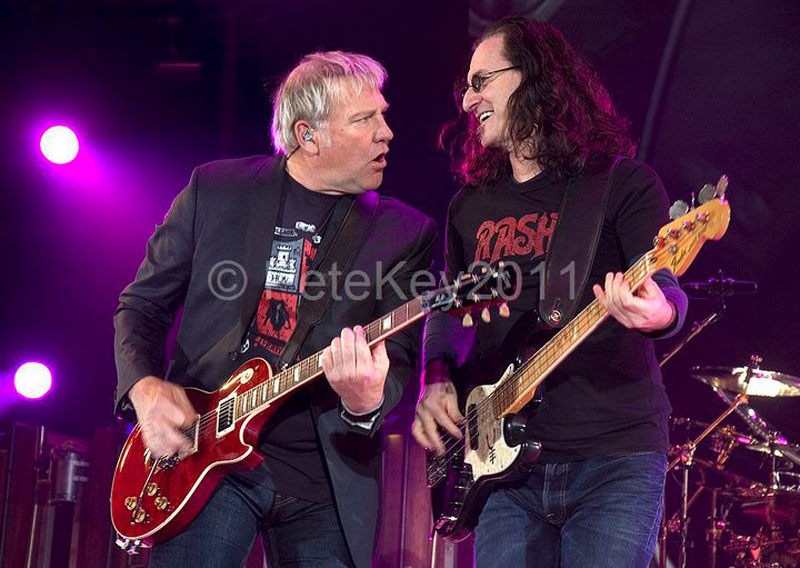 ---
---
---
---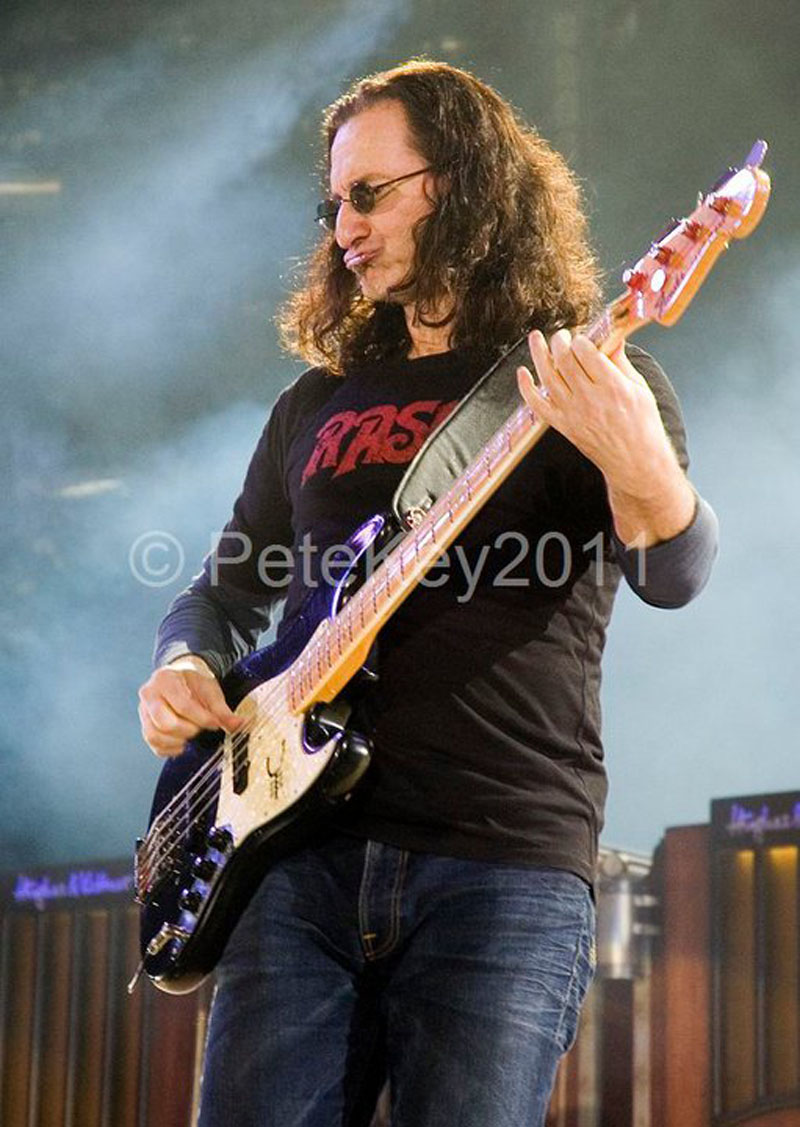 ---
---
---
---
---
---
---
---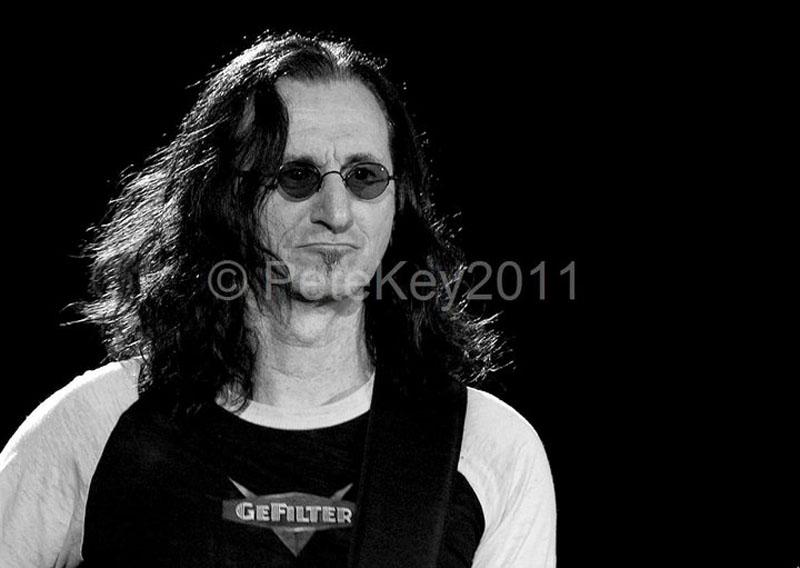 ---
---
---
---
---
---
---
---
---
---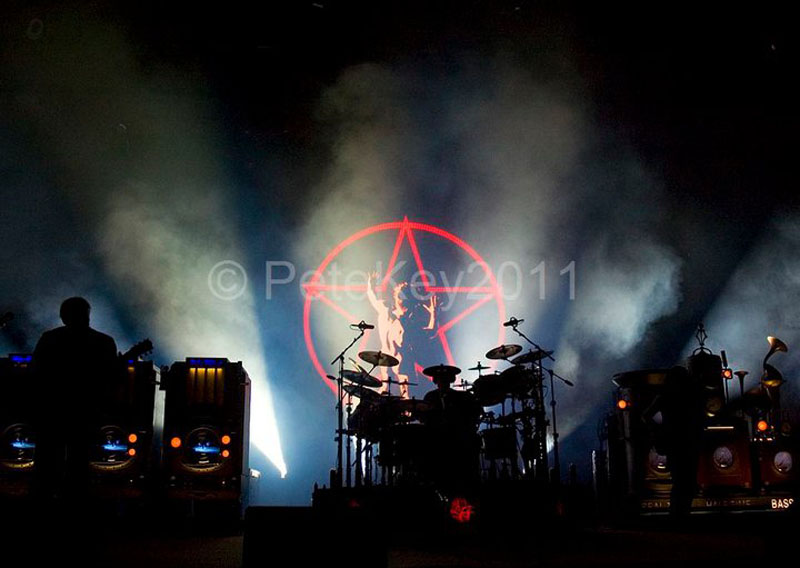 ---
---
---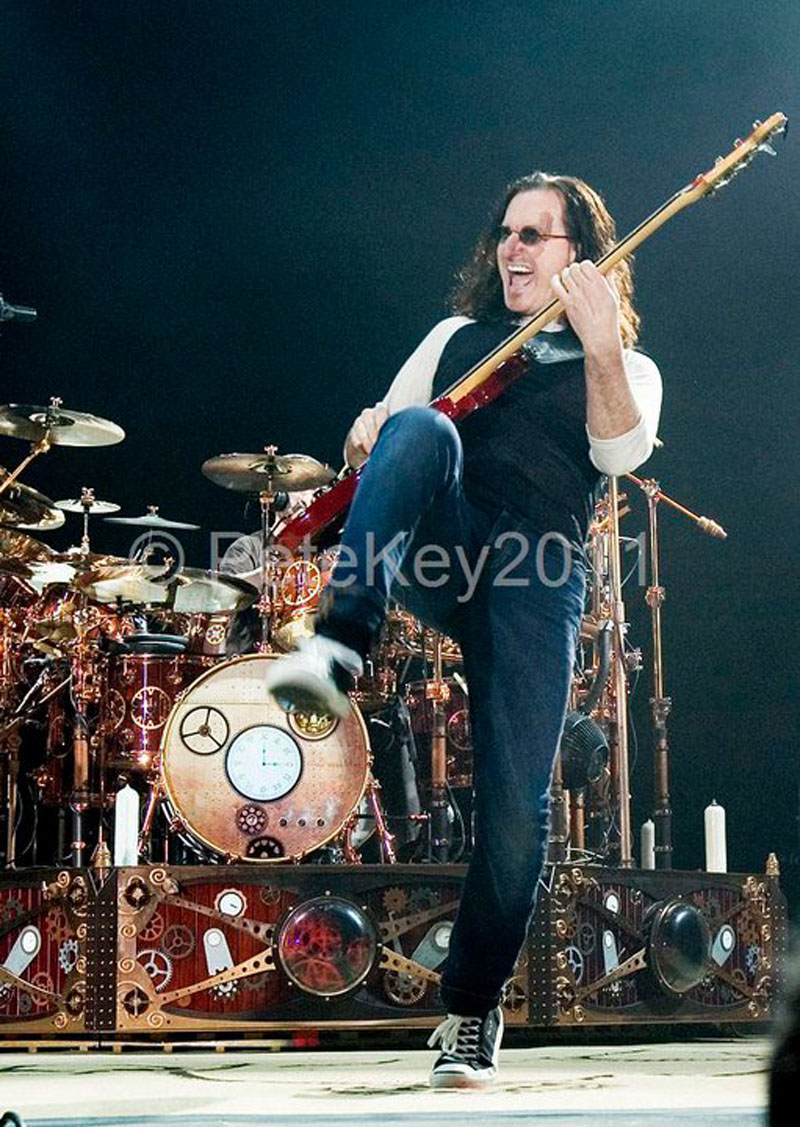 ---
---
---
---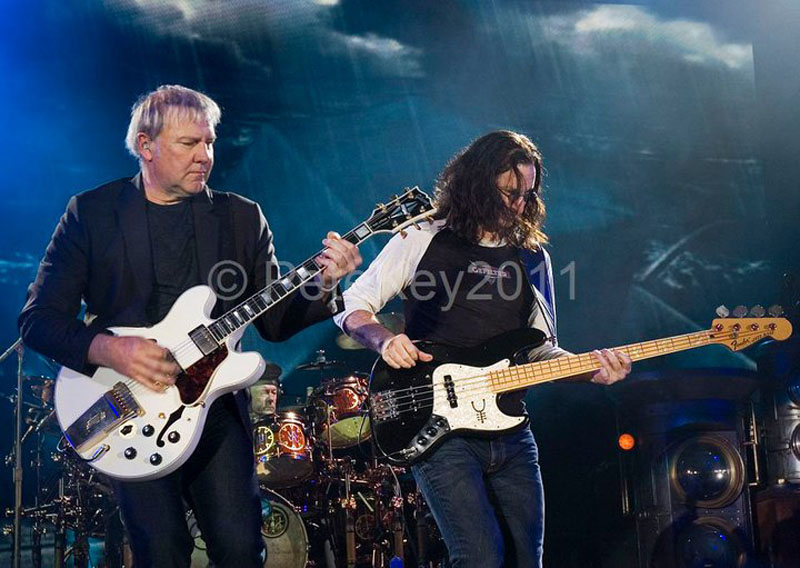 ---
---
---
---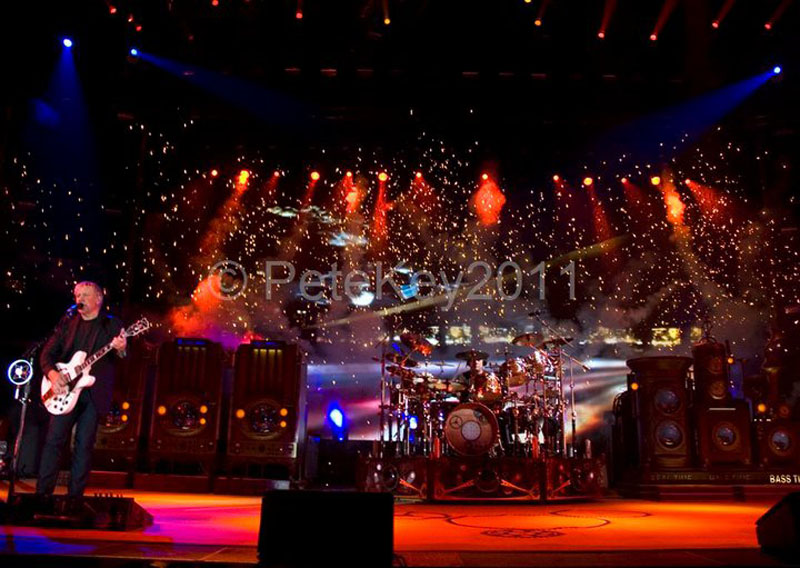 ---
---
---
---
---
---
---
---
---
---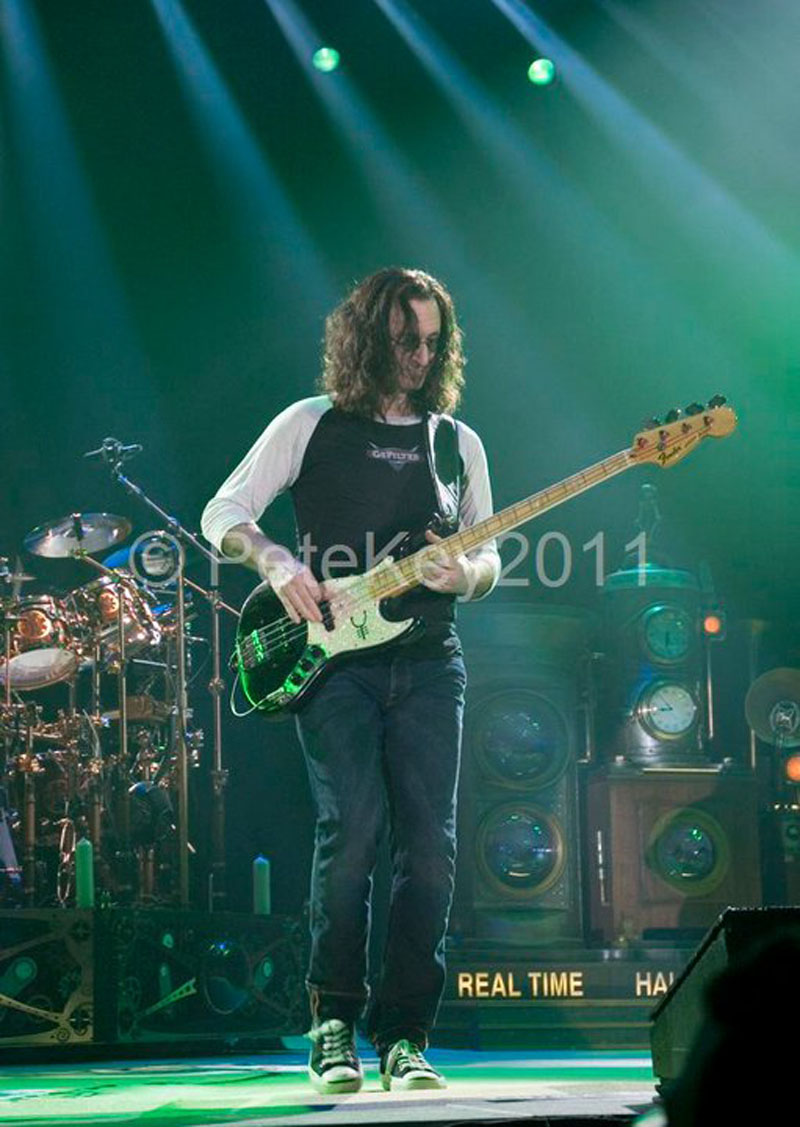 ---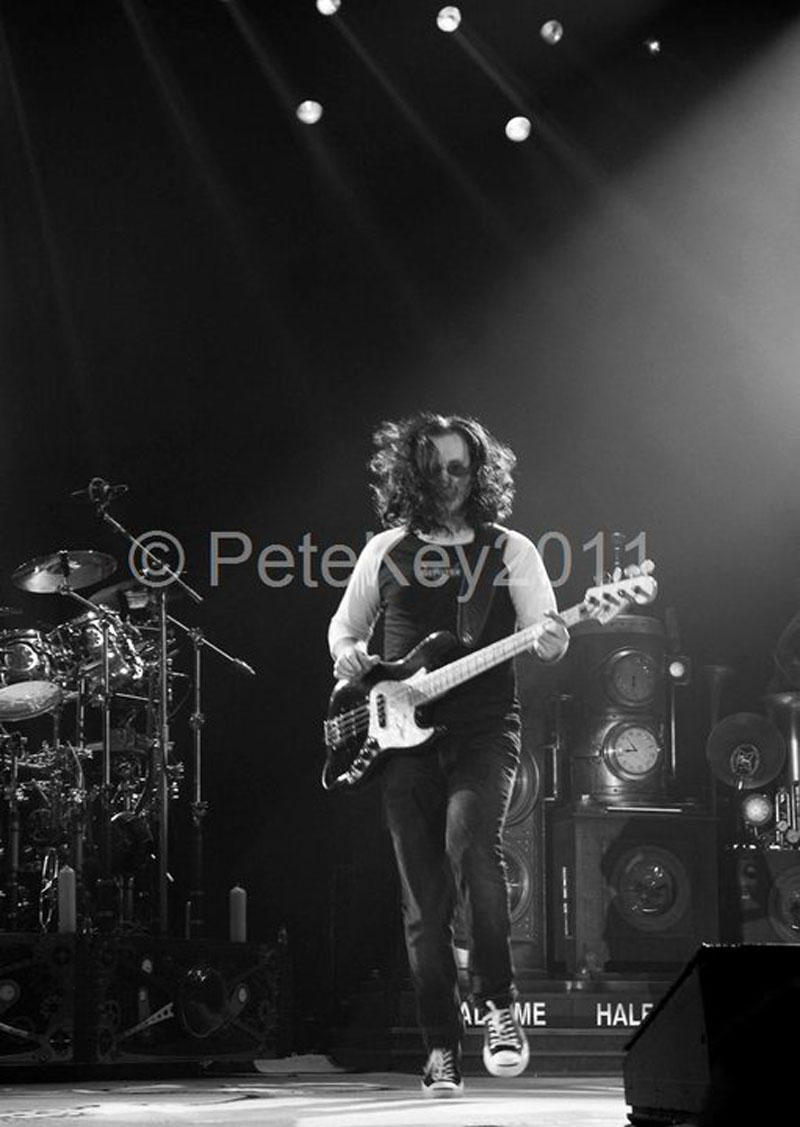 ---
---
---
---
---
---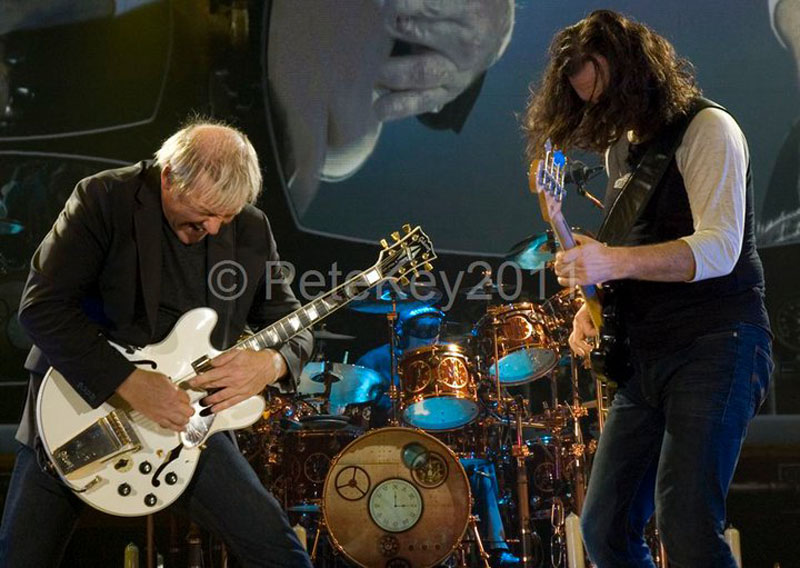 ---
---
---
---
---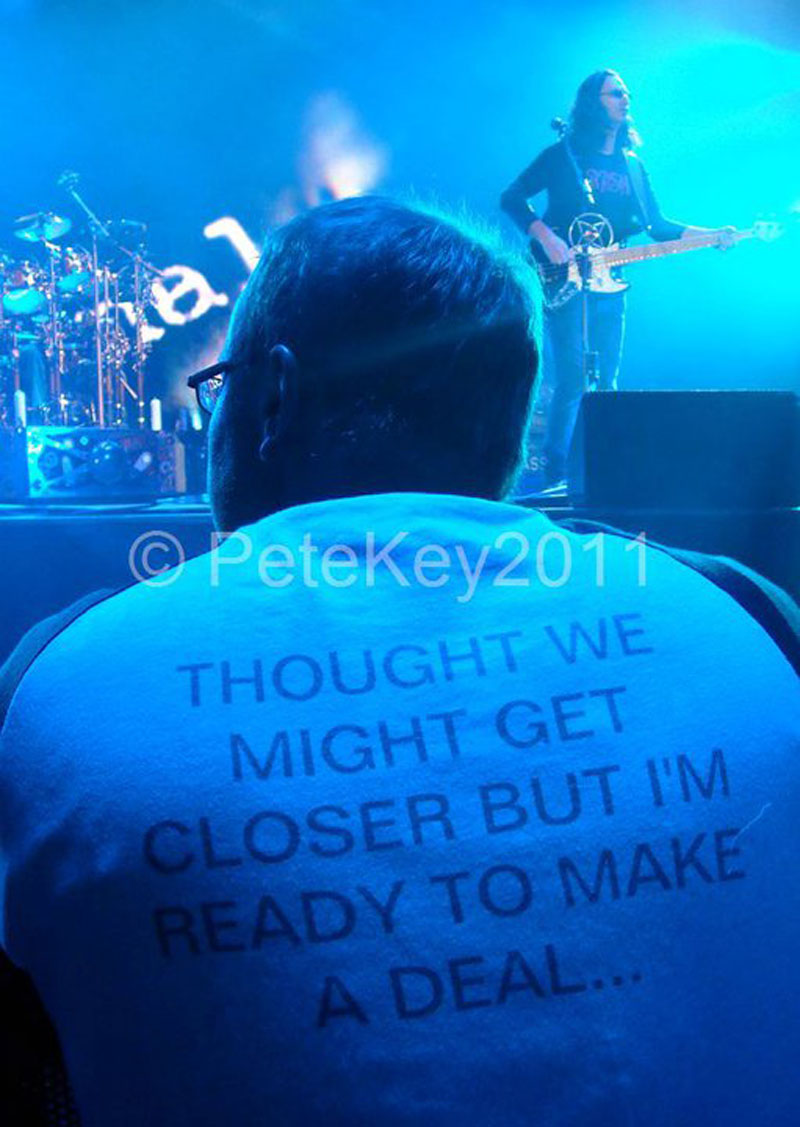 ---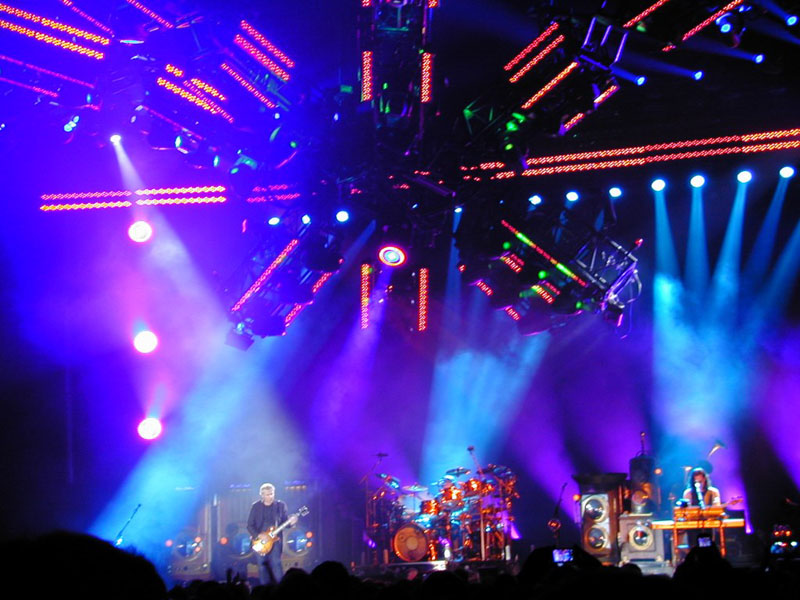 ---
---
|Back to Top|
---