There are 23 active users currently online.
---
---
RŒSH
CLOCKWORK ANGELS TOŒR
Concert Pictures

Palace of Auburn Hills - Detroit, Michigan
September 18th, 2012

---
The "Clockwork Angels" Tour spanned from:
September 7th through December 2nd, 2012 and April 18th through August 4th, 2013
---
|Tour Dates| --- |Set List|
---
Rush Brings New Set, Ageless Rock Sizzle to Palace
Few bands are blessed - and pressured - by the high fan expectations that come with being Rush.

Tuesday night at the Palace of Auburn Hills, the veteran Canadian band delivered an unorthodox set of songs with typically crisp musicianship, for what just might be the lone rock audience whose air drums can nail 7/8 time to start a show.

Attendance appeared to be about 10,000. Show officials declined to release figures.

"We come bearing greetings from your neighbors from the north," bassist-vocalist Geddy Lee said early on, as the band sunk its teeth into a night that would run more than three hours, with a 20-minute break in the middle.

Whether expectations were met might depend on your fidelity to Rush's entire four-decade catalog: When it wasn't focused on 2012 - and just a taste of "2112" - the set defiantly cast its lot with the 1980s, including four numbers from 1985's oft-neglected "Power Windows."

It was a song selection that offered a comfort zone for Lee's 59-year-old voice, whose peaks he tested only late in the show. Still, there were musical chops aplenty - ripping solos from guitarist Alex Lifeson ("The Analog Kid"), elegant multitasking at synth and bass from Lee, and reliable drum magic from Neil Peart, complete with double handed crossovers on the first of three solos.

There remains a purity of purpose to Rush's performances, even when the band is generously doling out winks - an Austin Powers soundbite tucked into "The Big Money," say, or Lifeson's funny faces during "Tom Sawyer."

In a day when classic rock carries the load for the concert biz, Rush continues to inhabit its own distinct car on the train, with hard-earned credibility to spare: Among its '70s-vintage peers, there is perhaps no band still as vital and forward-looking, where a new album feels less like an obligatory routine than a relevant artistic effort.

The new one, in this case, was "Clockwork Angels," the well-reviewed summer release with a hardcover novelization published earlier this month.

Its songs comprised nearly an hour-long stretch of Tuesday's show, more than one-third of the night's music. And if it wasn't a consistent high point, it was at least a chance for fans to demonstrate goodwill toward a band whose decisions they implicitly trust.

"You guys have been patient," Lee told the crowd. "We appreciate it."

The new material took on a fresh urgency in the live setting: The tight opening section of "The Anarchist" held its own with the night's classics; the lurching riff of "Carnies" came bolstered with flames and firework fountains; the instrumental solos of "Headlong Flight" included a squalling bit of handiwork from Lifeson.

All was accompanied by a Rush novelty - eight string players positioned behind Peart's drum kit, the first guest musicians ever to have toured with the band. The strings were key but subtle, providing a bed for songs like "Halo Effect" and coming to life on the multihued "The Garden," which featured another first: Lifeson at an electric piano.

The strings stuck around a bit as Rush moved into a homestretch of chestnuts, largely mimicking Lee's synth lines on "Red Sector A" and "YYZ," before giving the stage back to the trio for the show's rousing finale.
-Brian McCollum
---
The following pictures are courtesy of Steve Wiseman of 104.3 WOMC and Johnny Ackley
---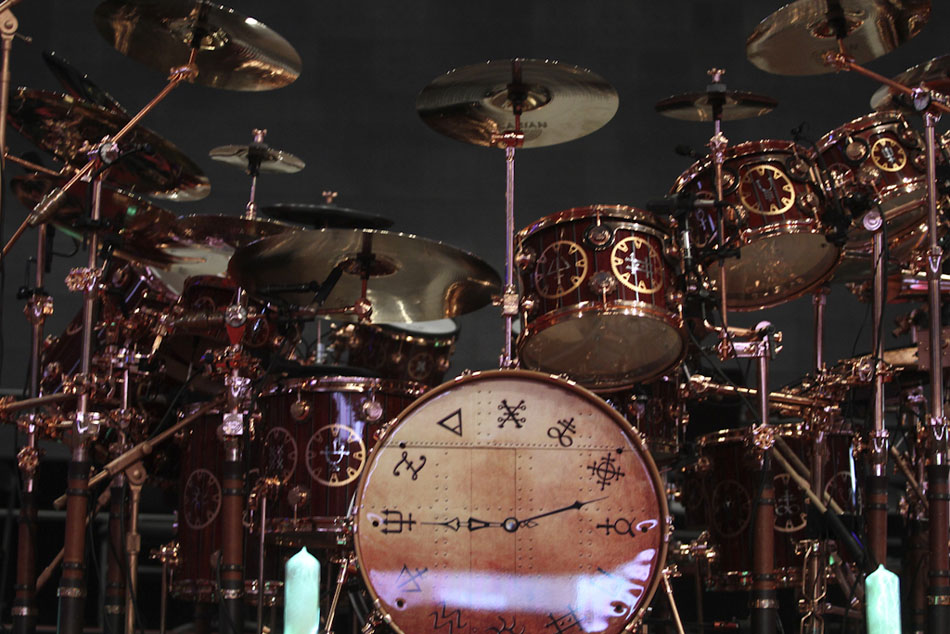 ---
Click HERE for more photos from Steve Wideman
---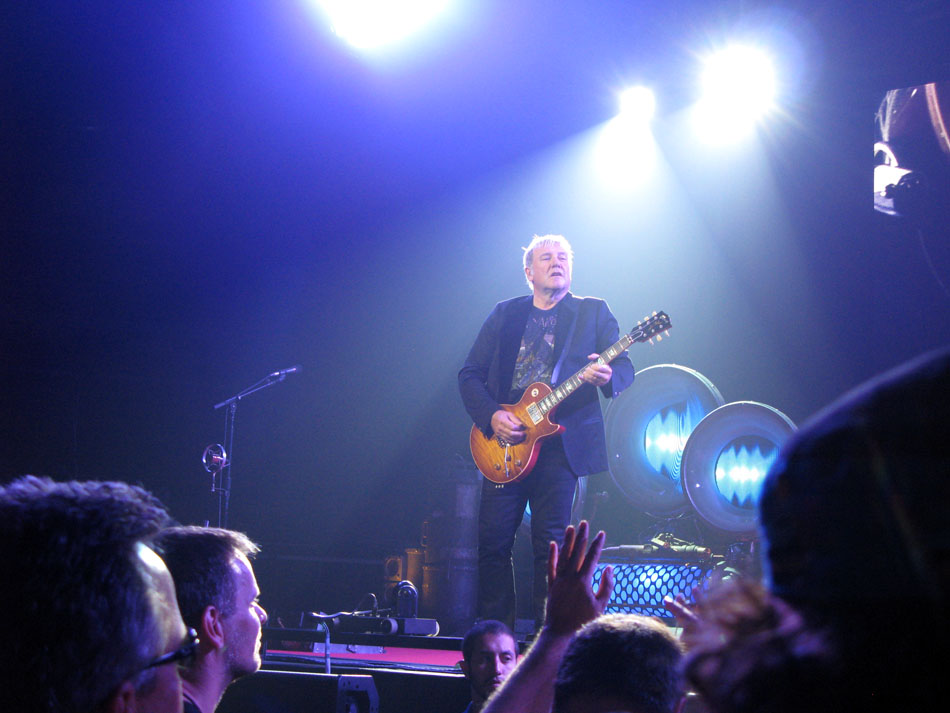 ---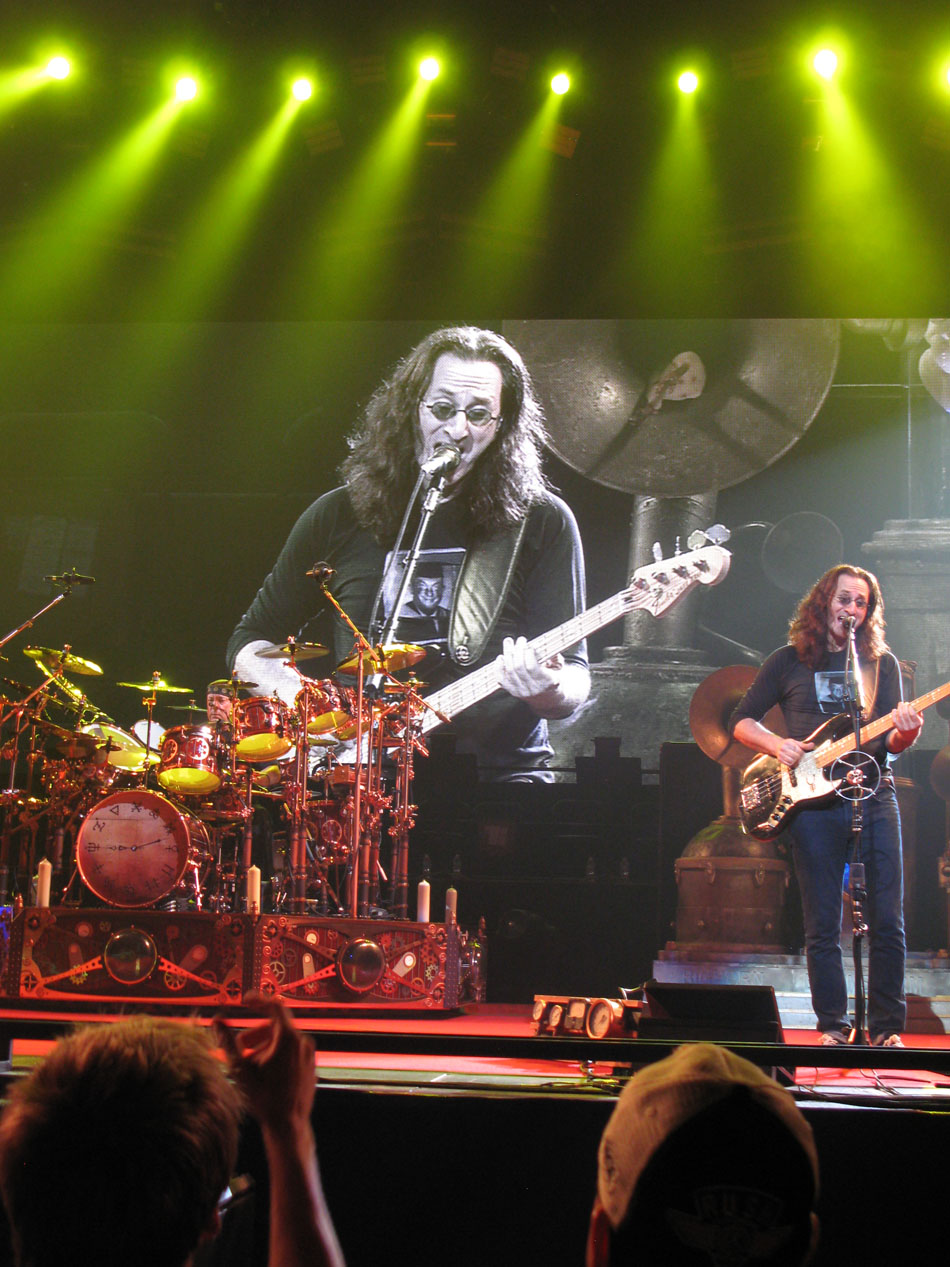 ---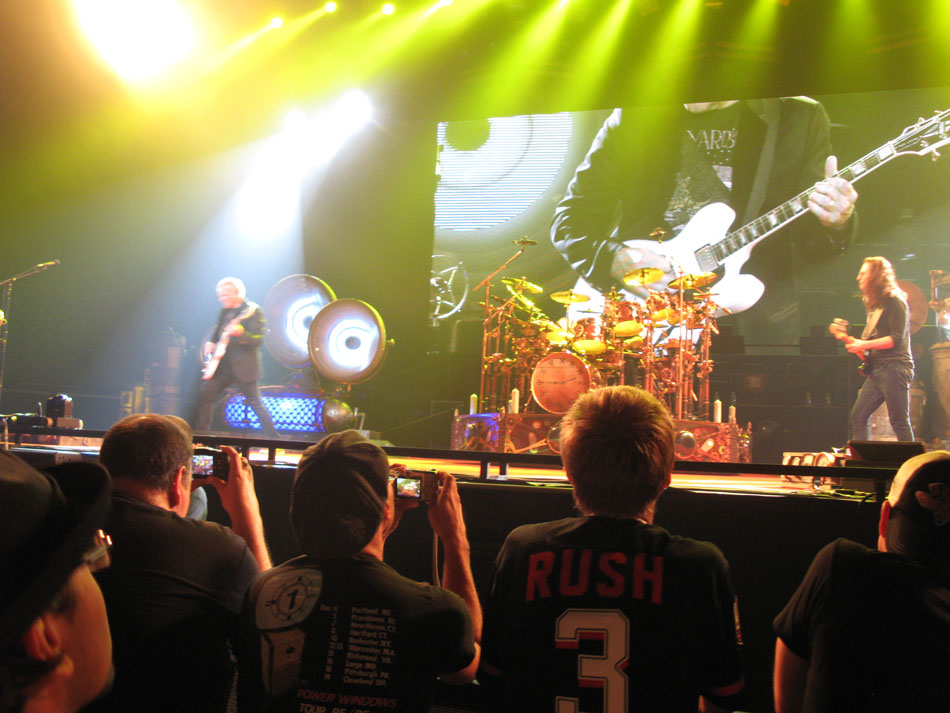 ---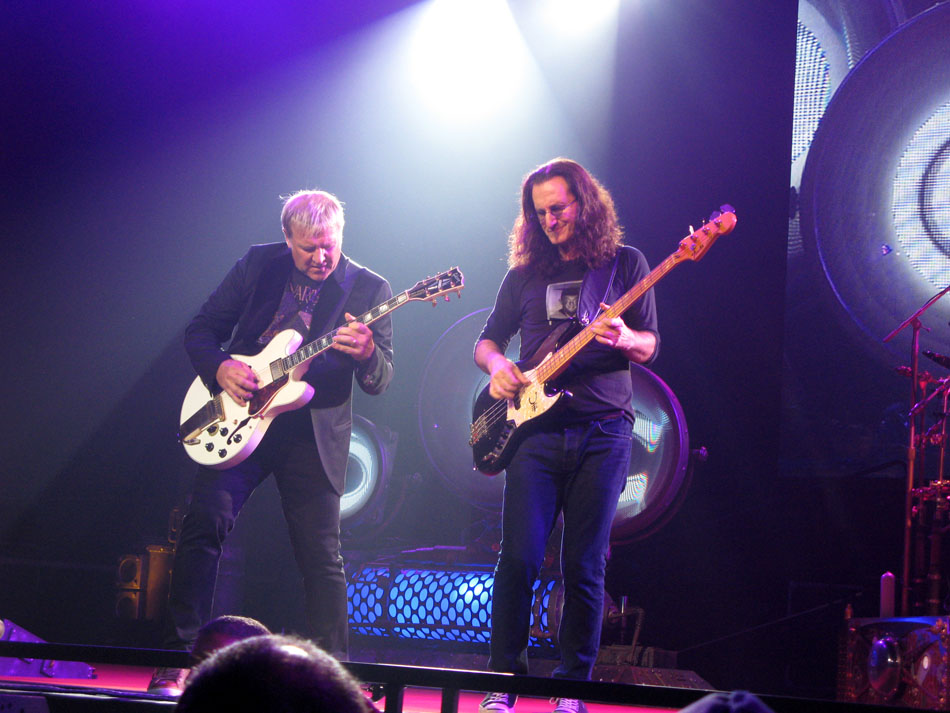 ---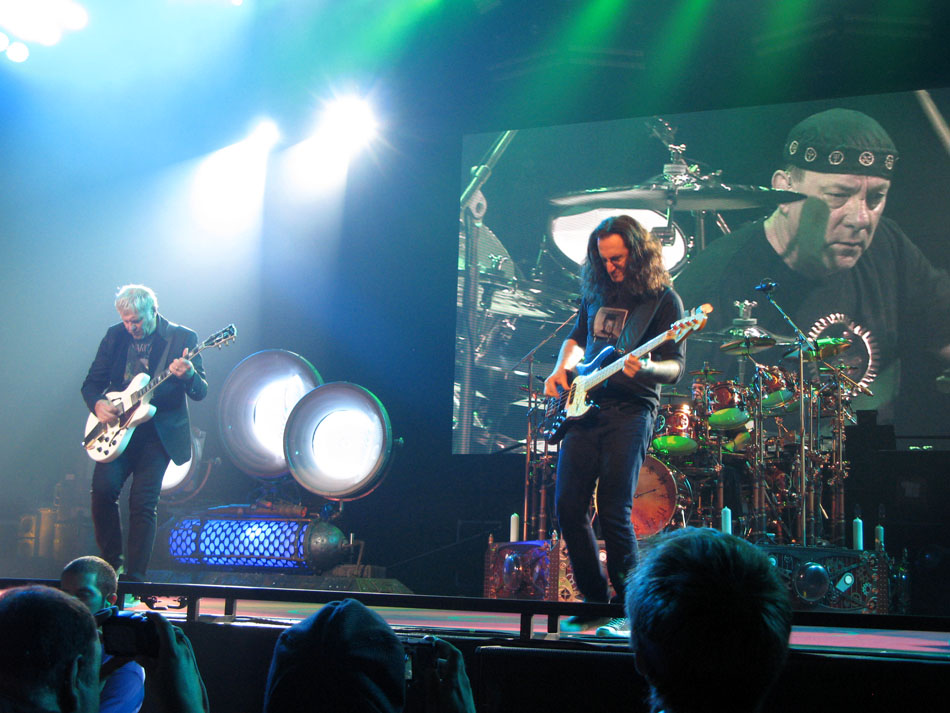 ---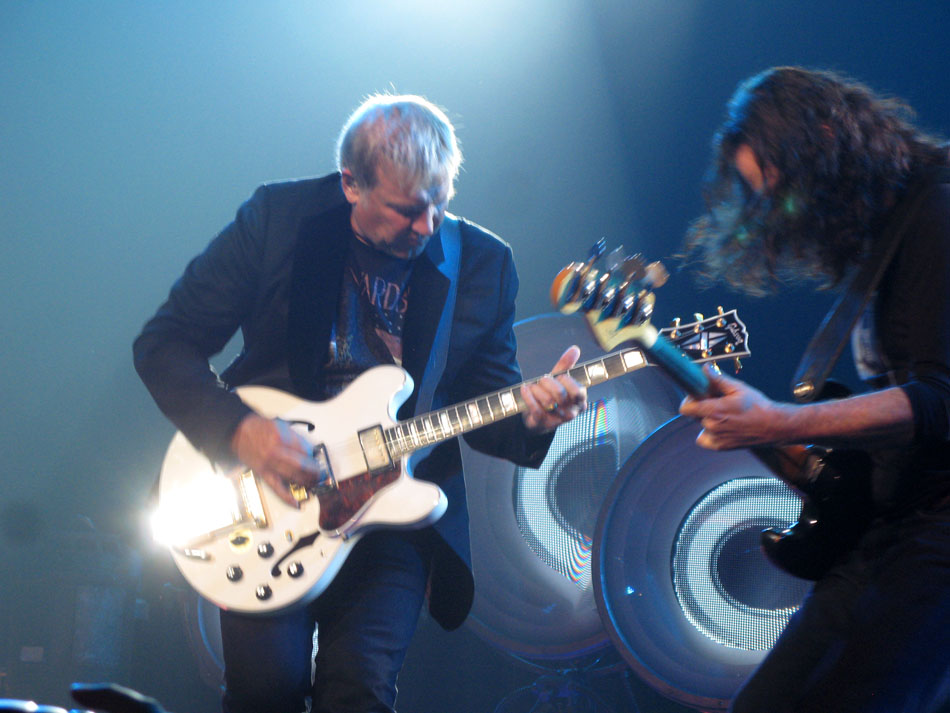 ---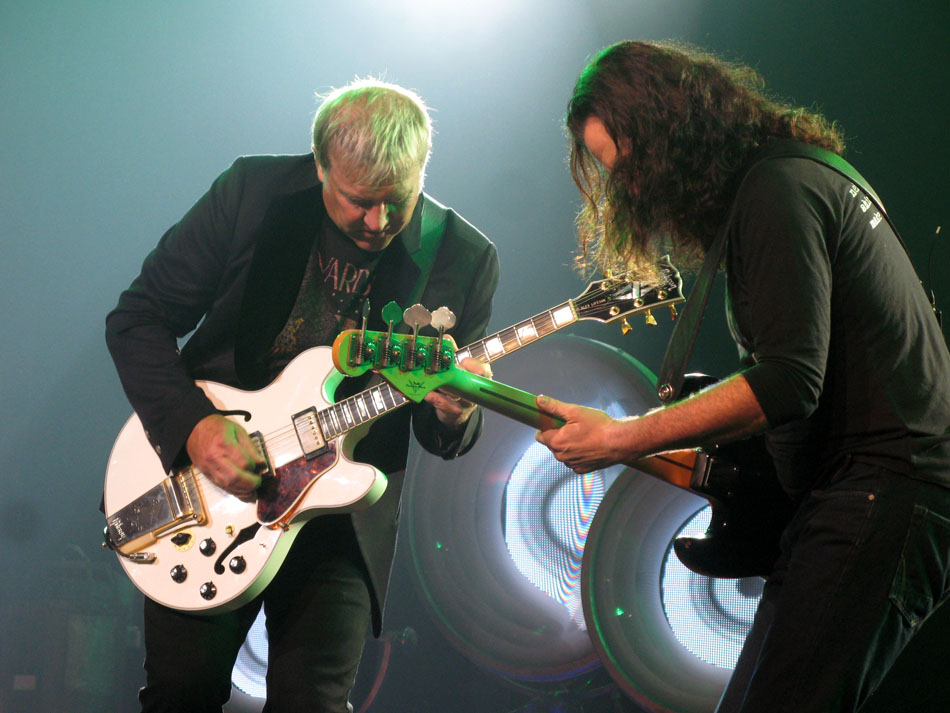 ---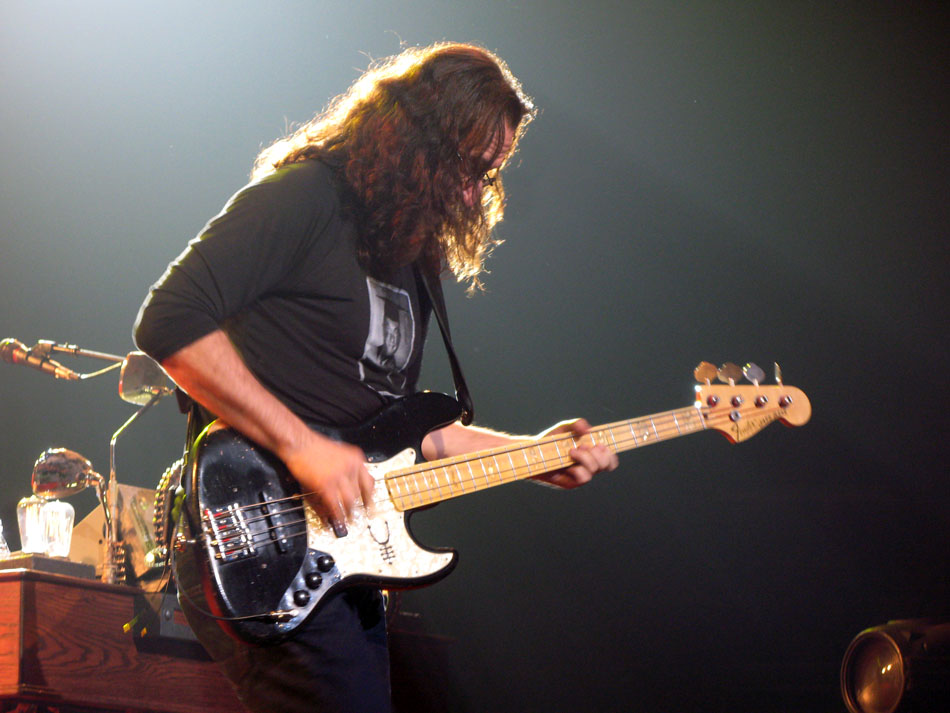 ---
---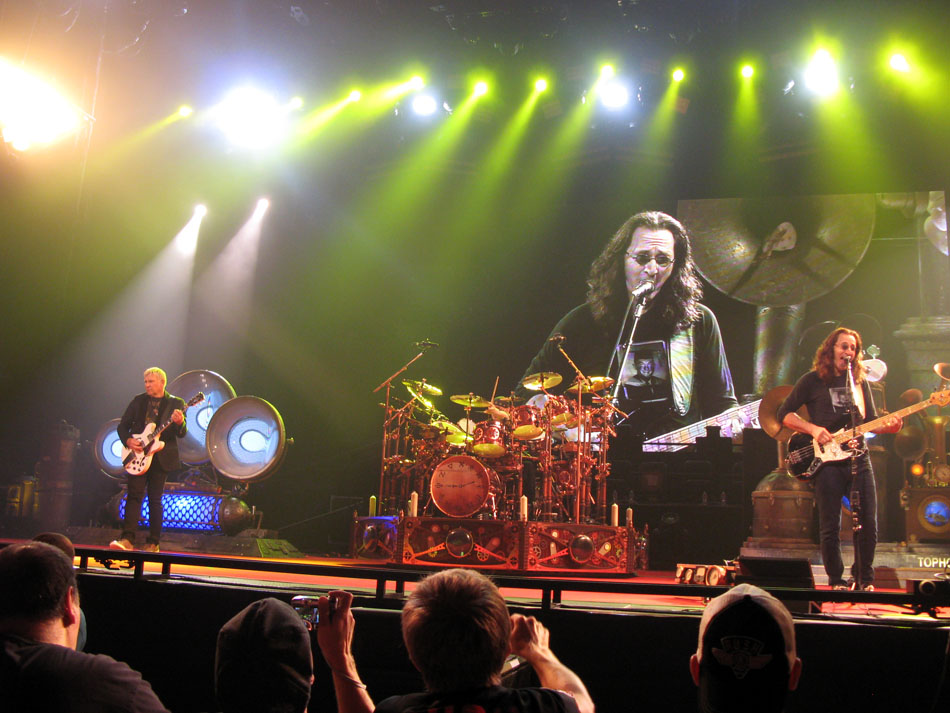 ---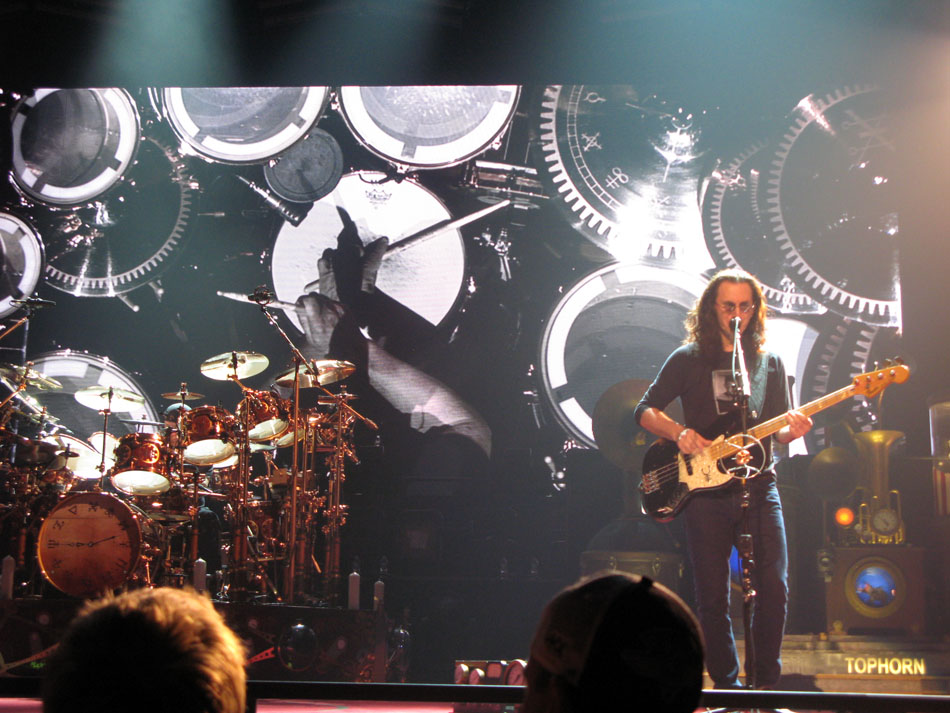 ---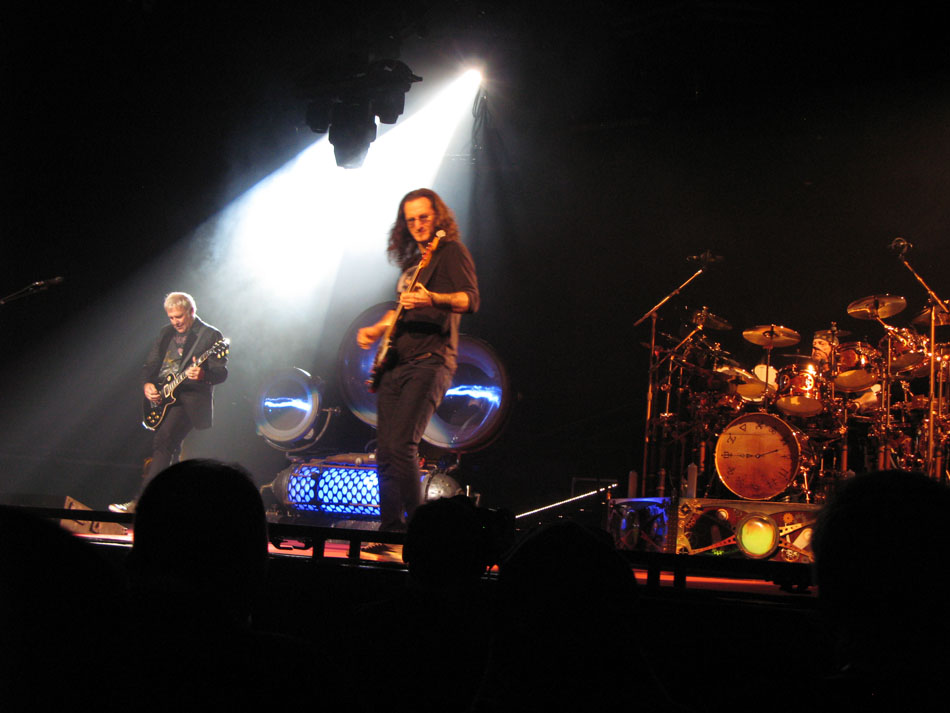 ---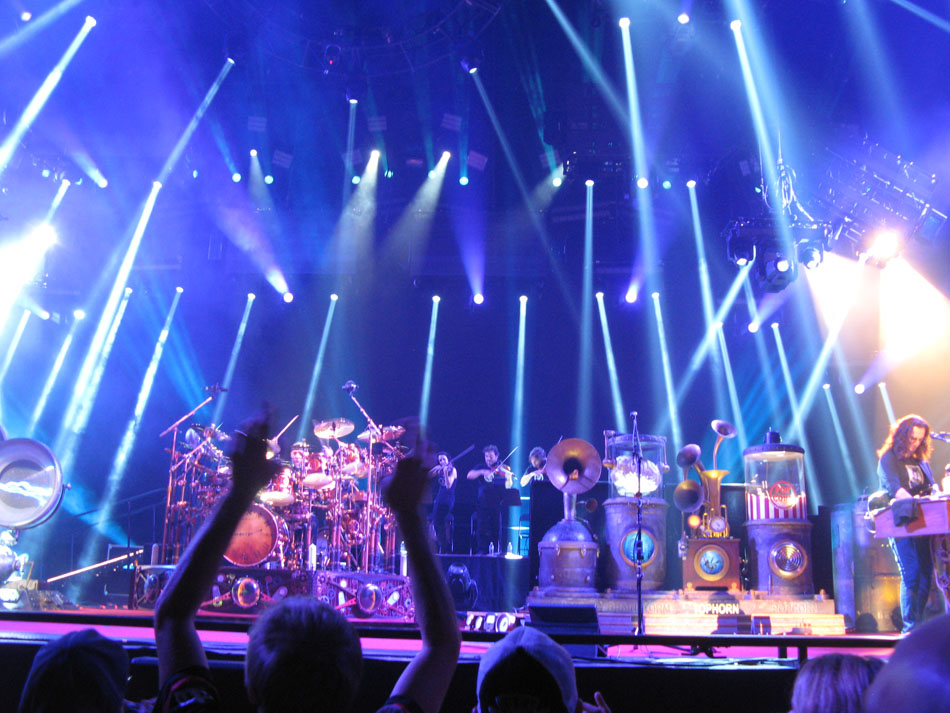 ---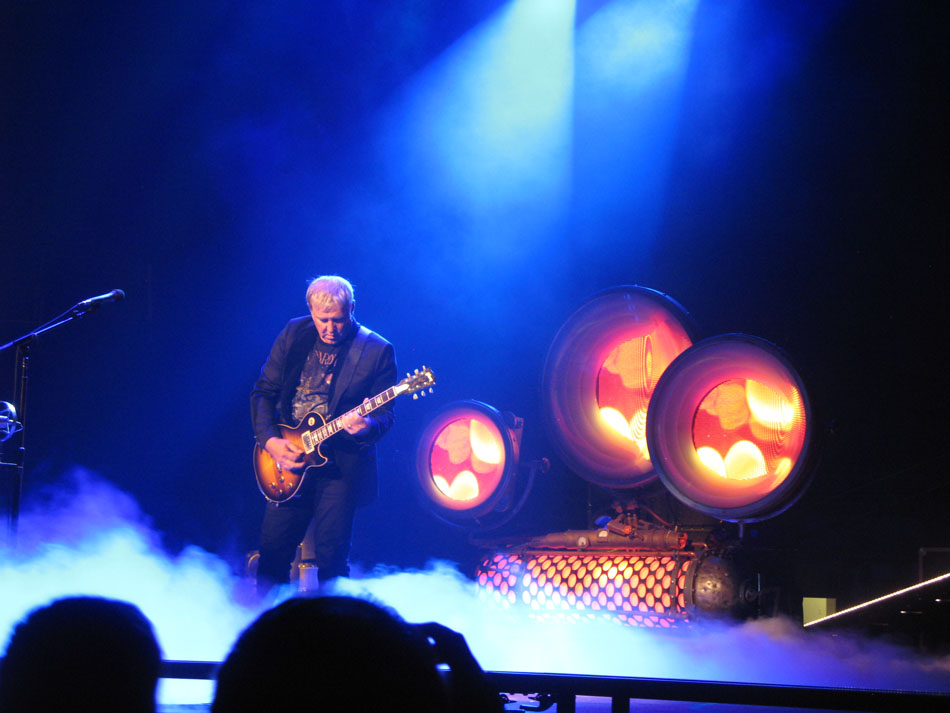 ---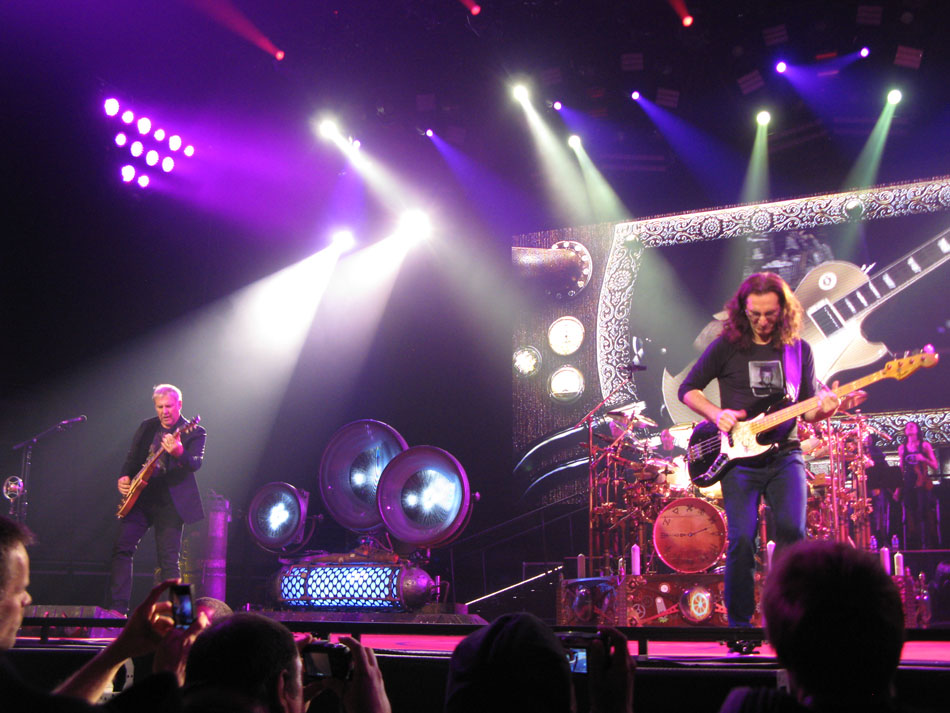 ---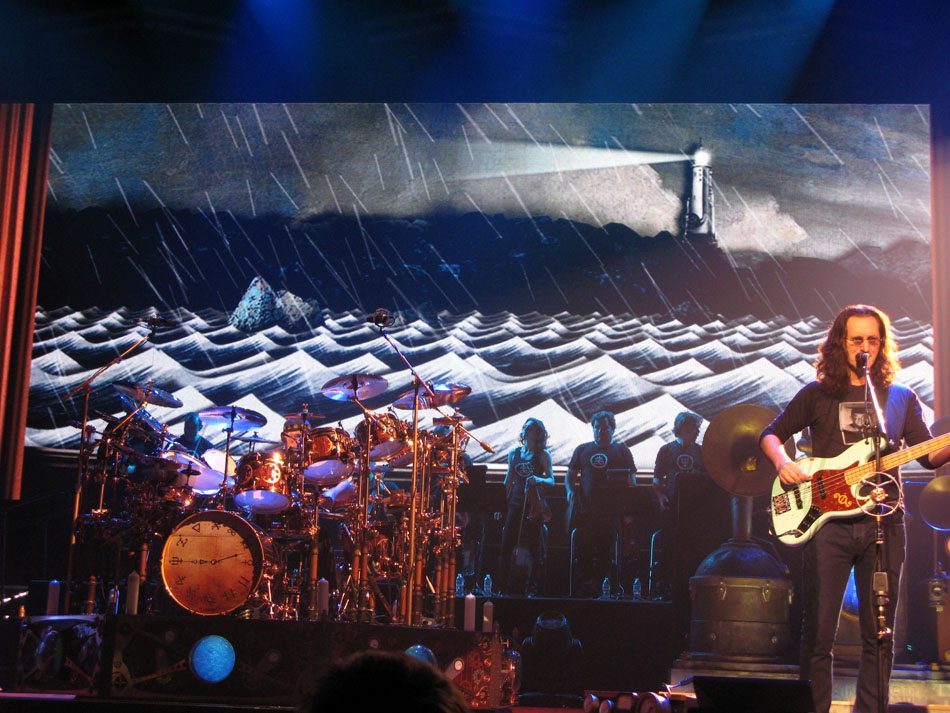 ---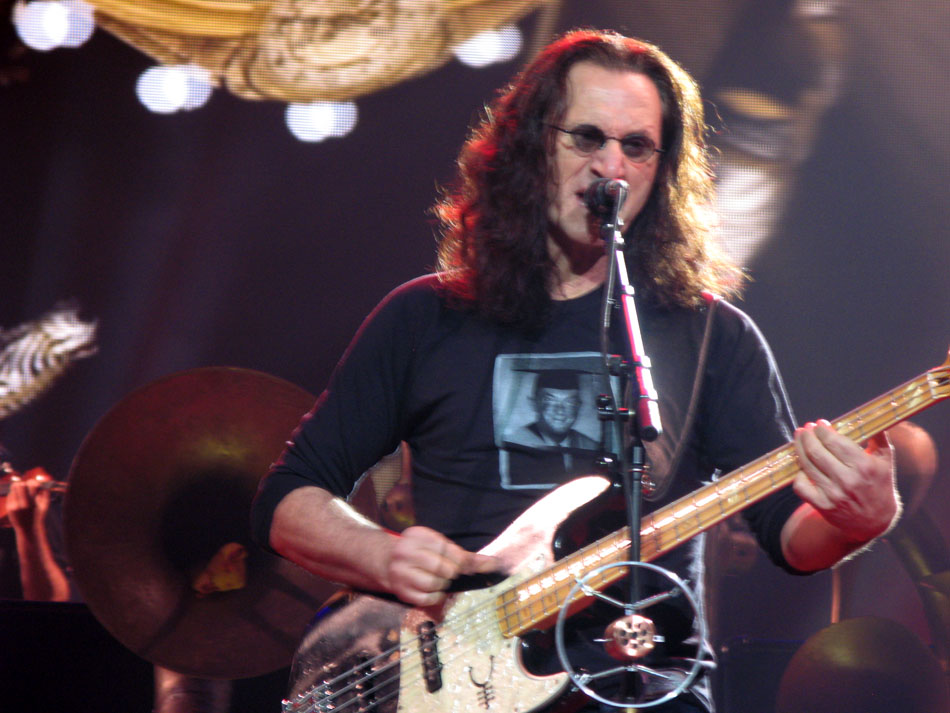 ---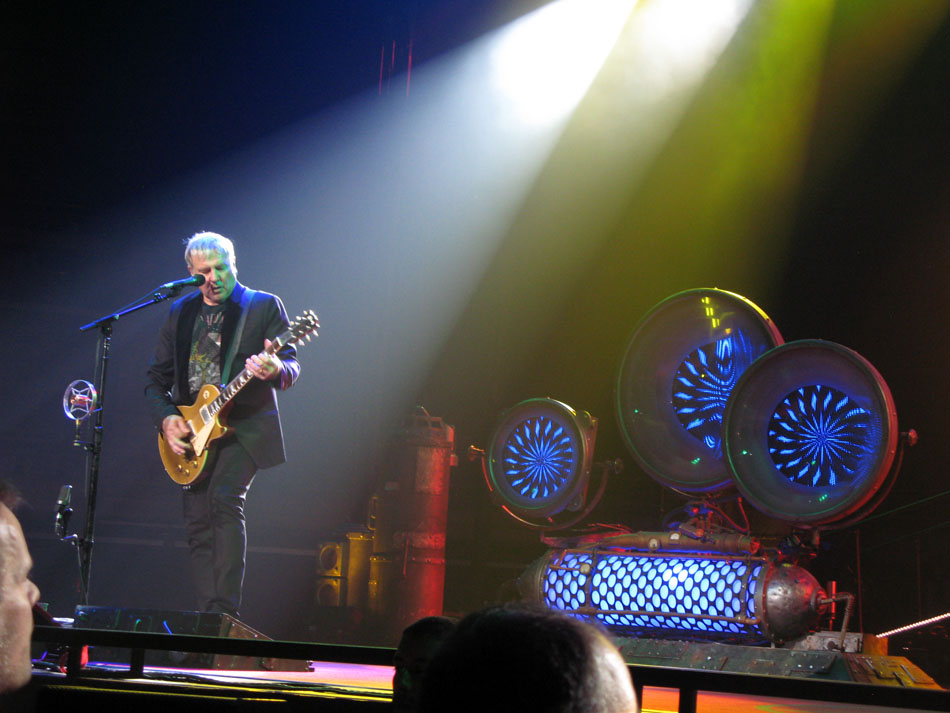 ---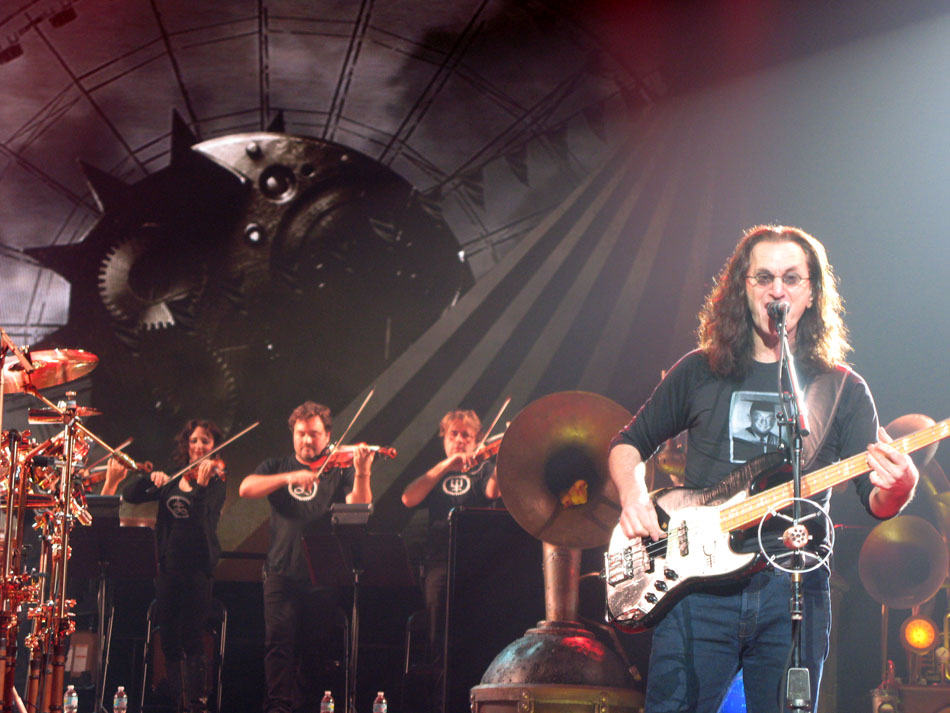 ---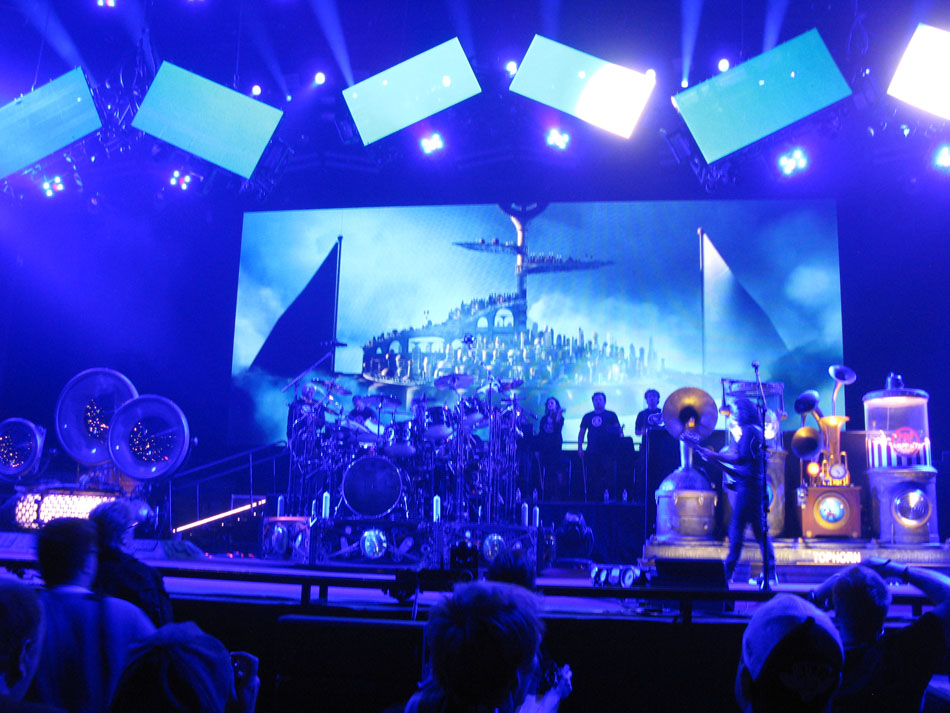 ---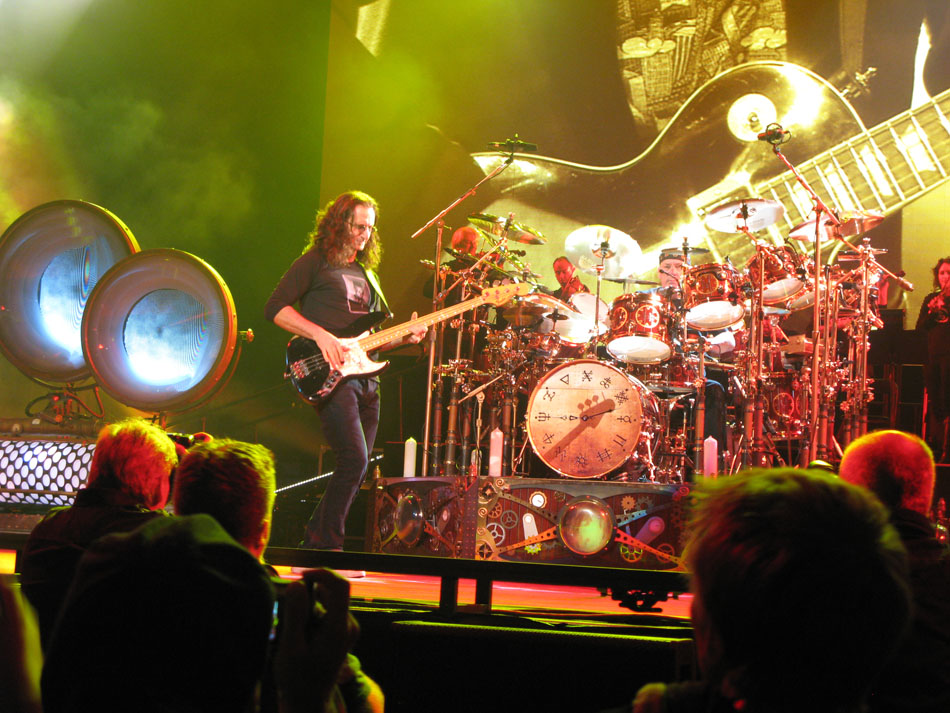 ---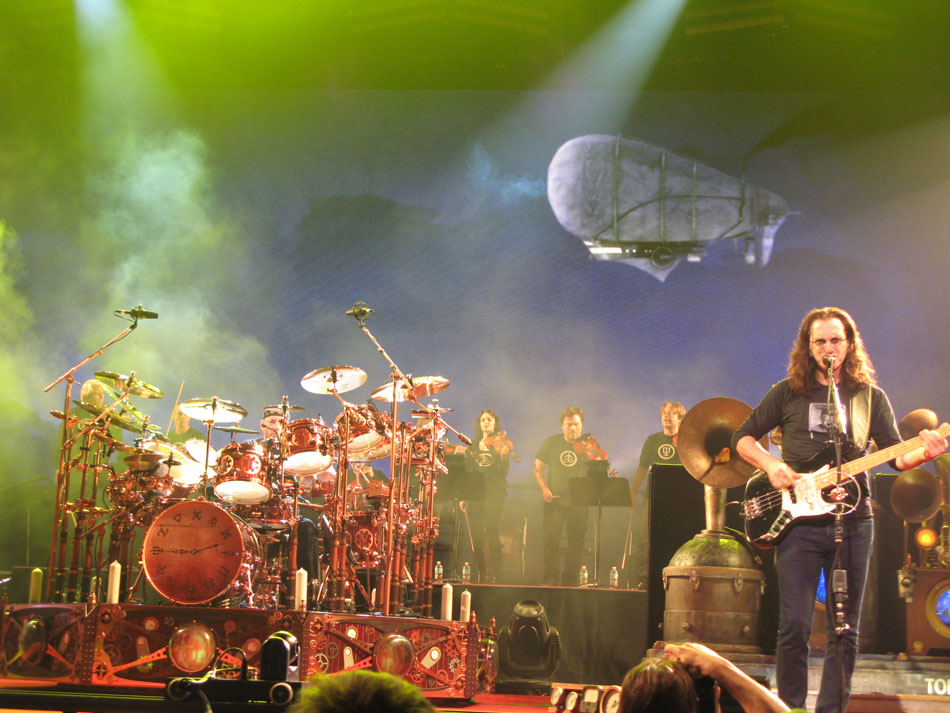 ---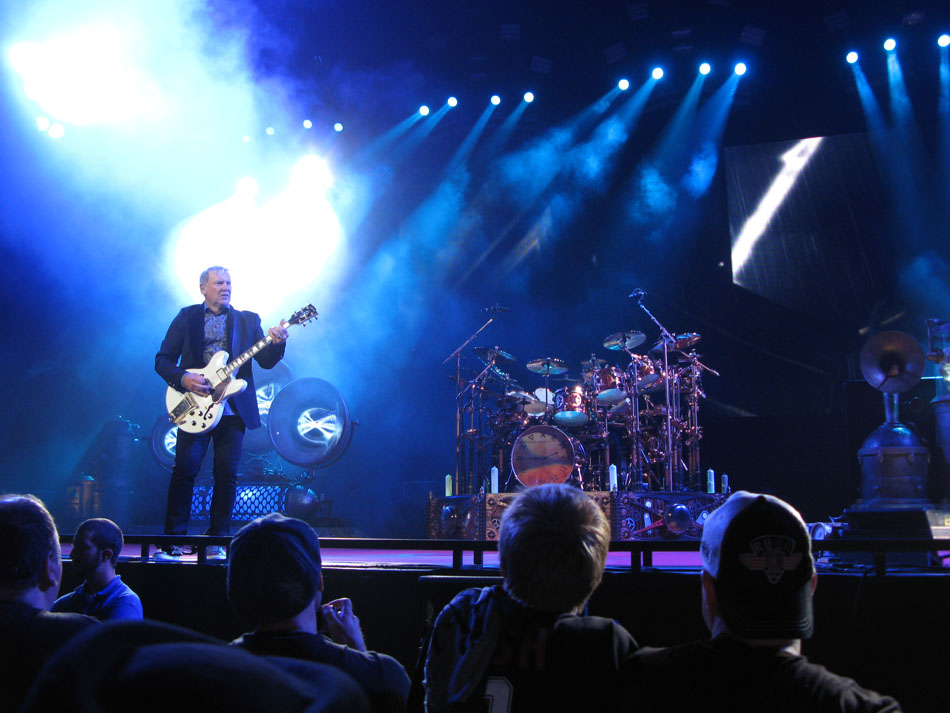 ---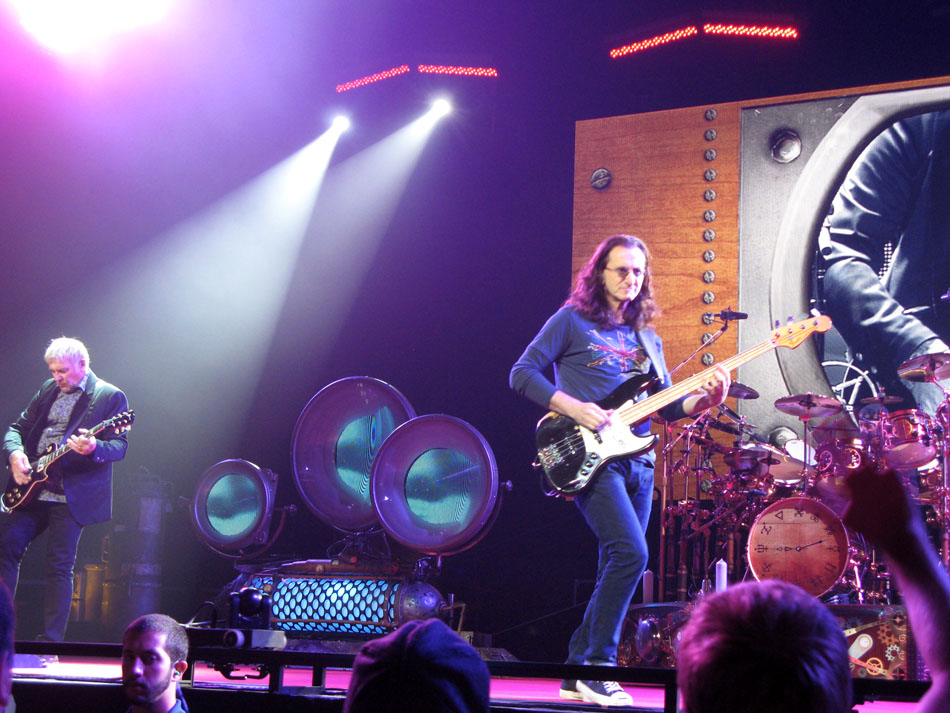 ---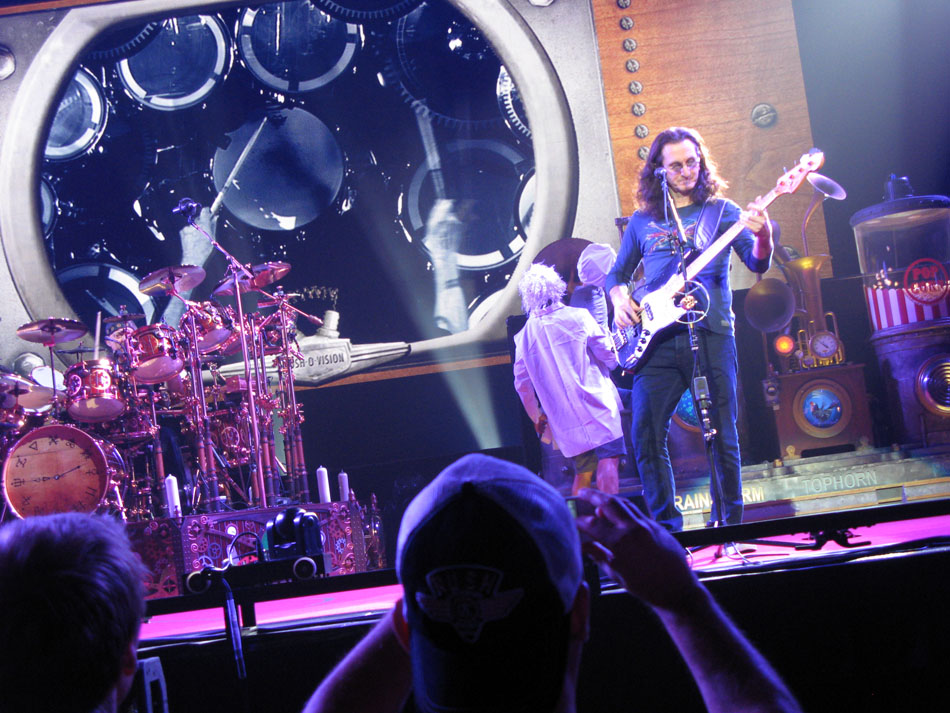 ---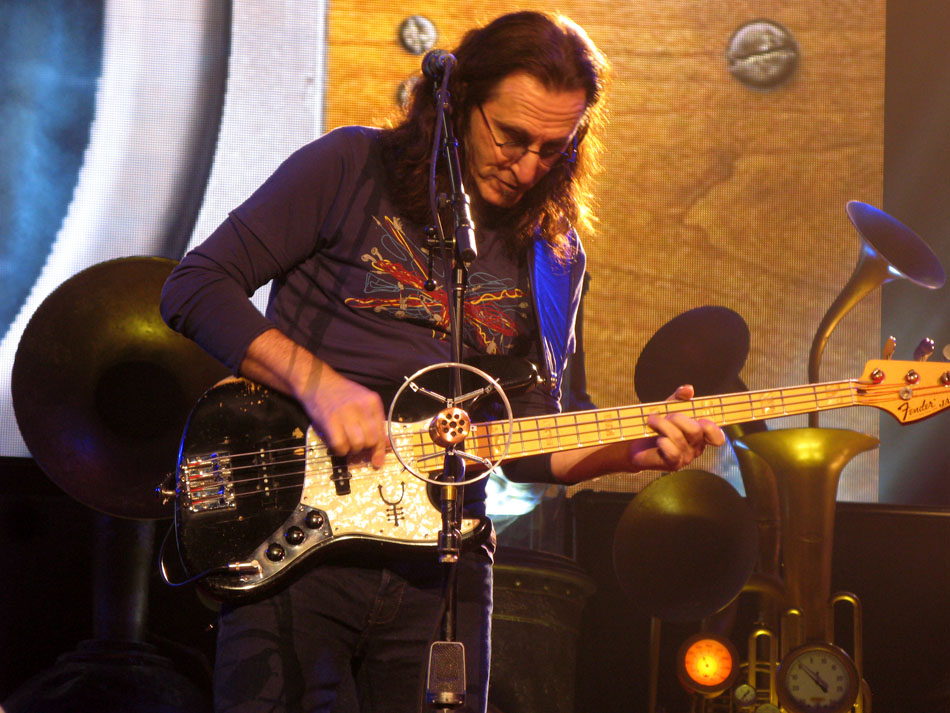 ---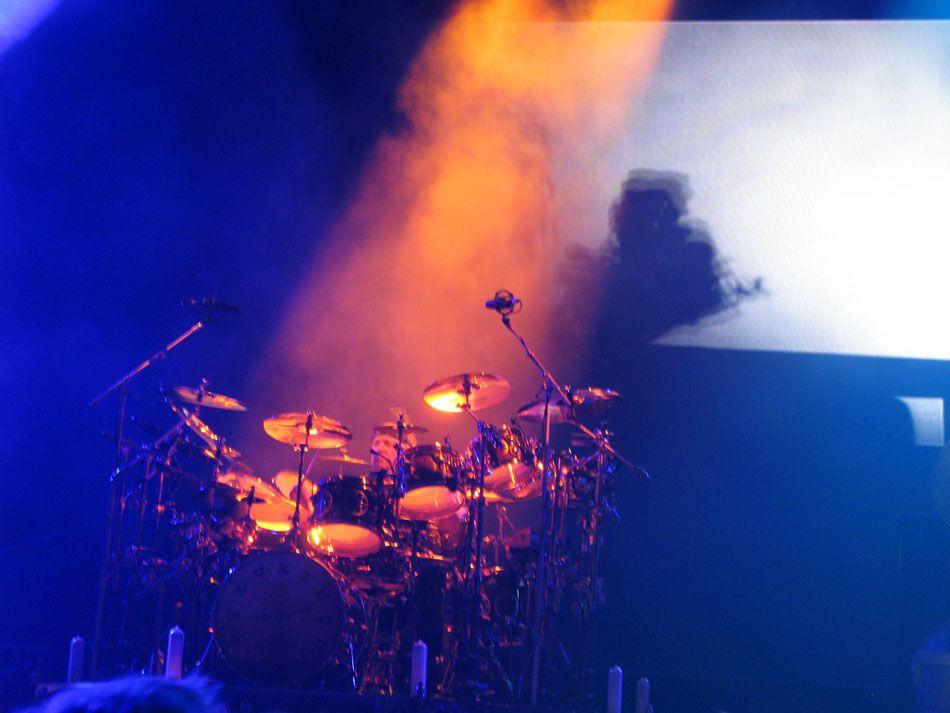 ---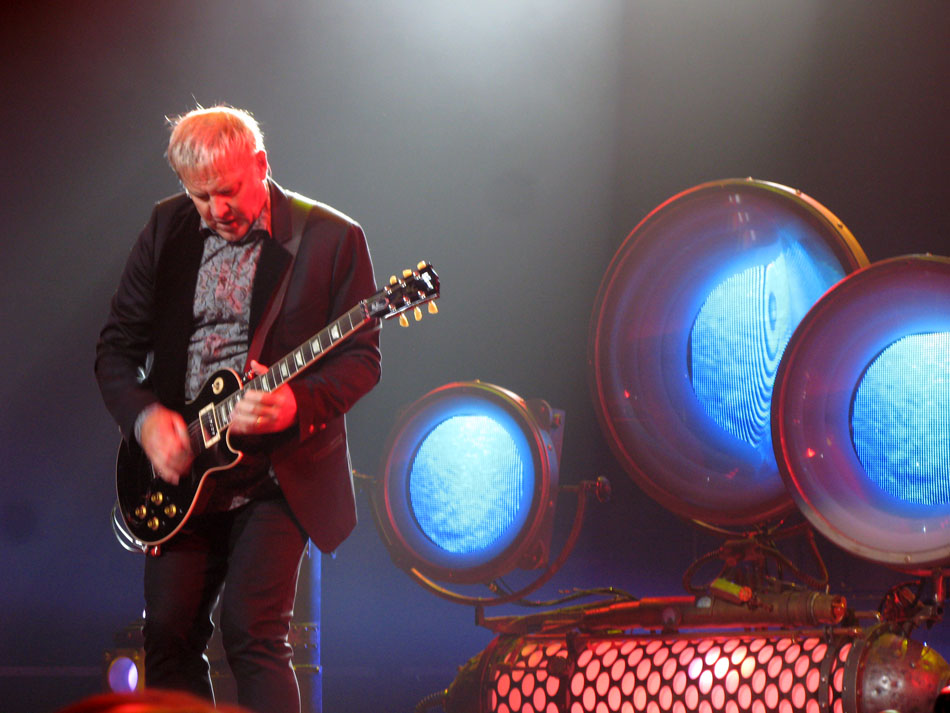 ---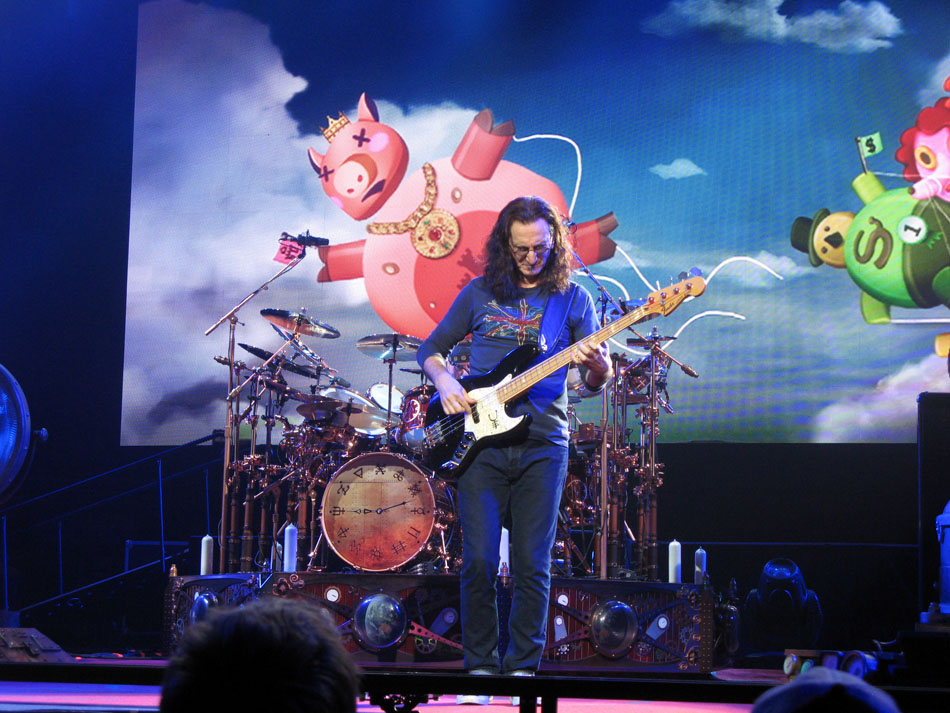 ---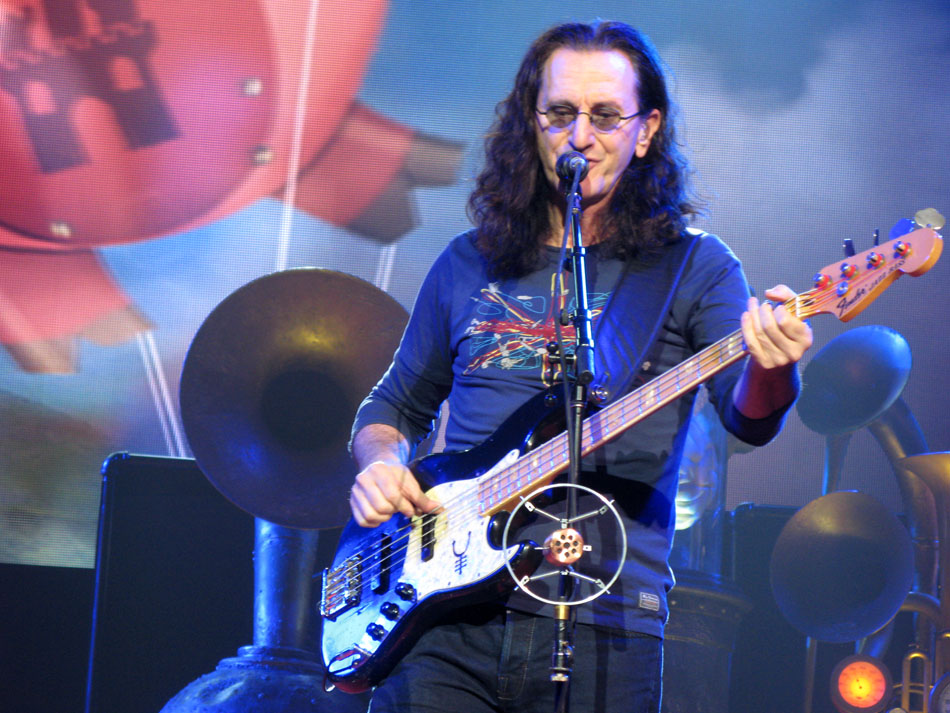 ---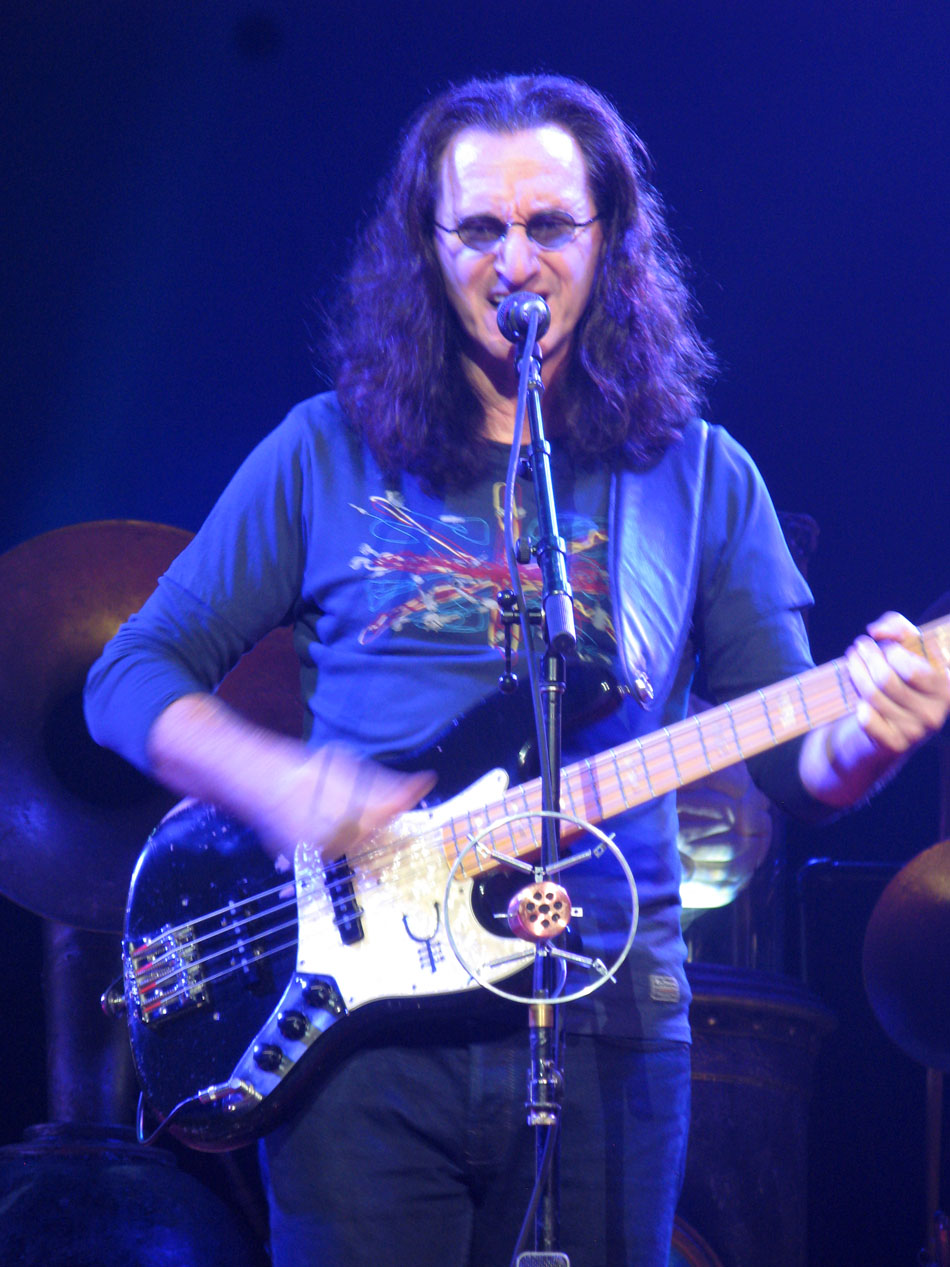 ---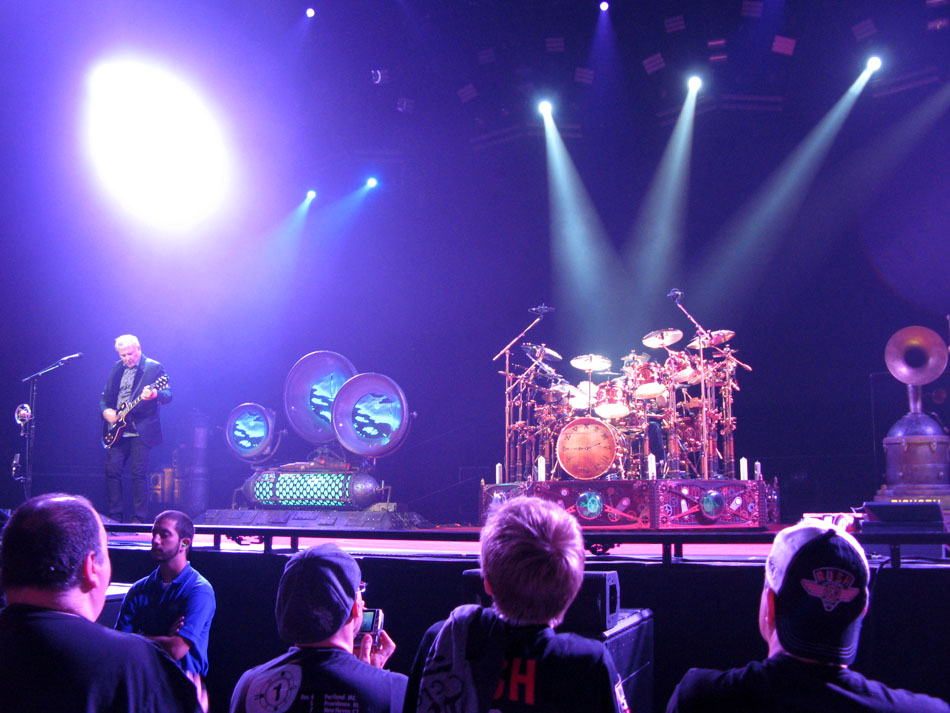 ---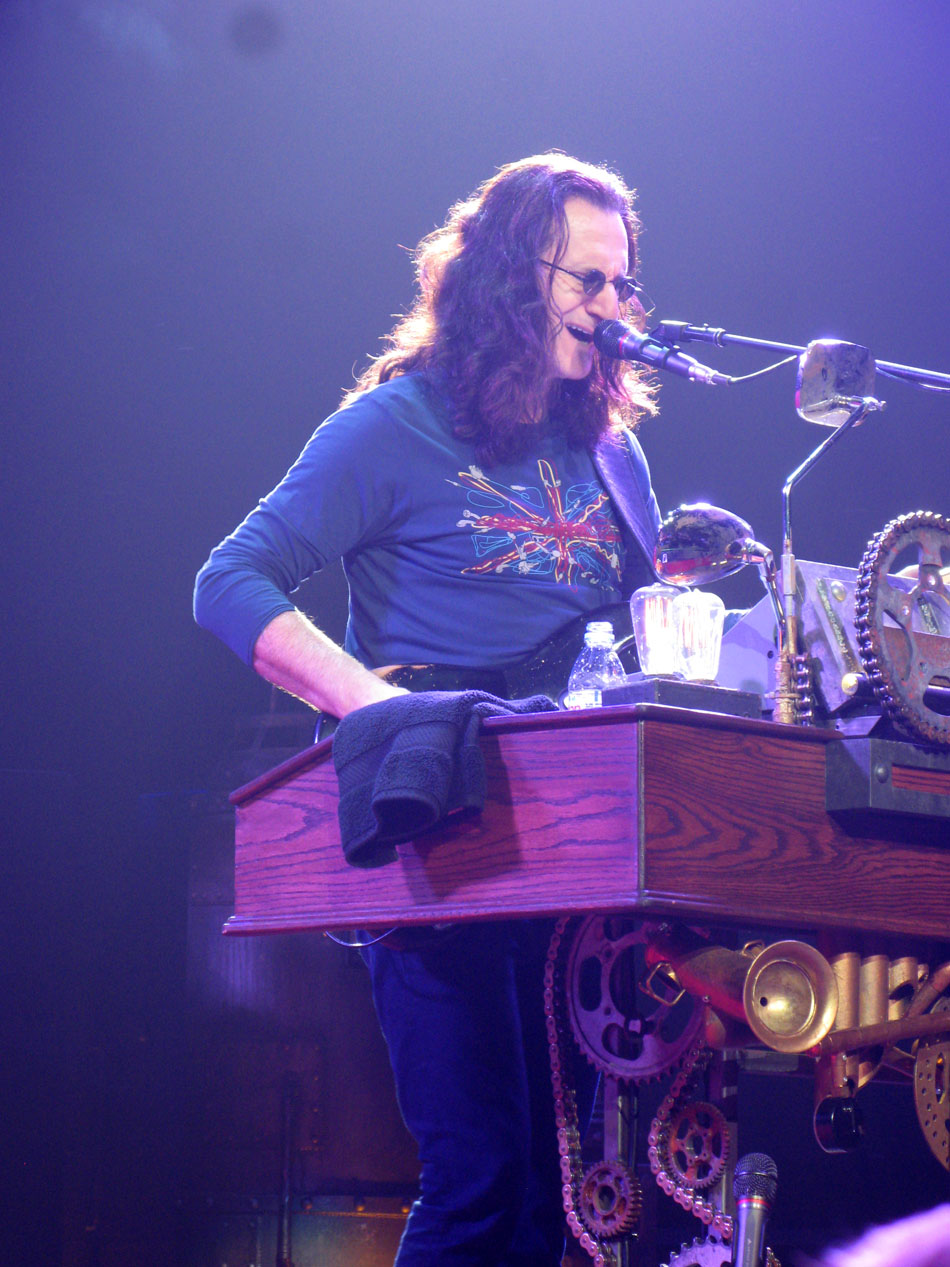 ---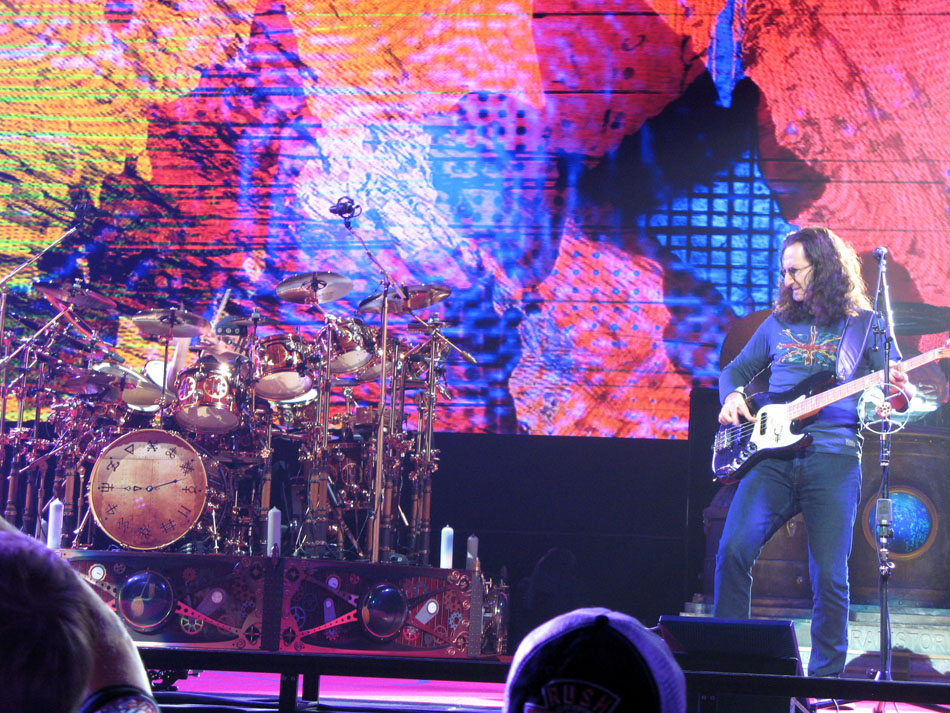 ---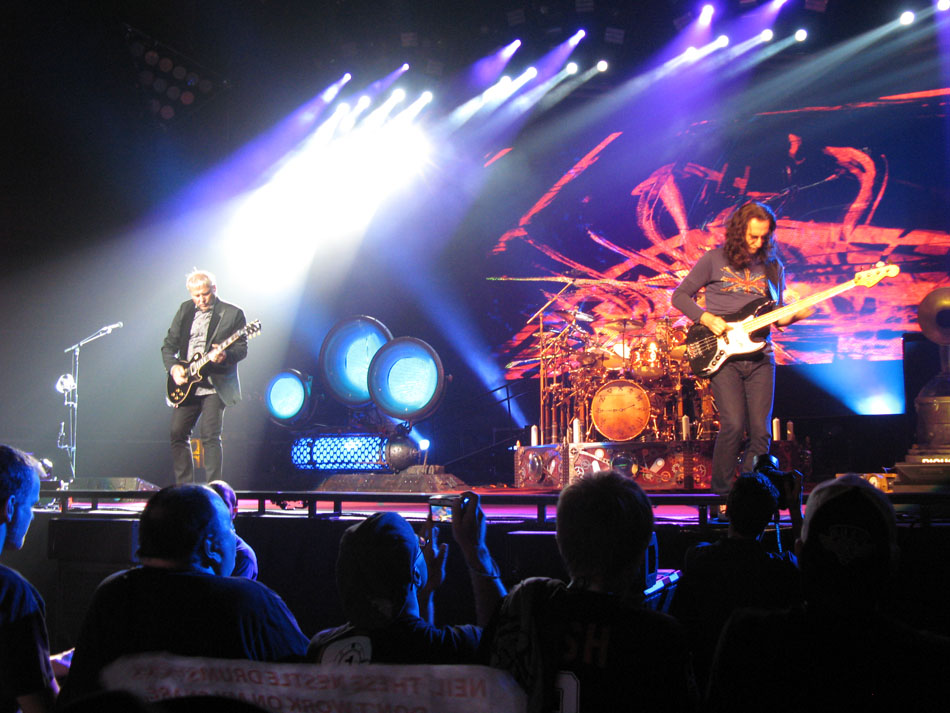 ---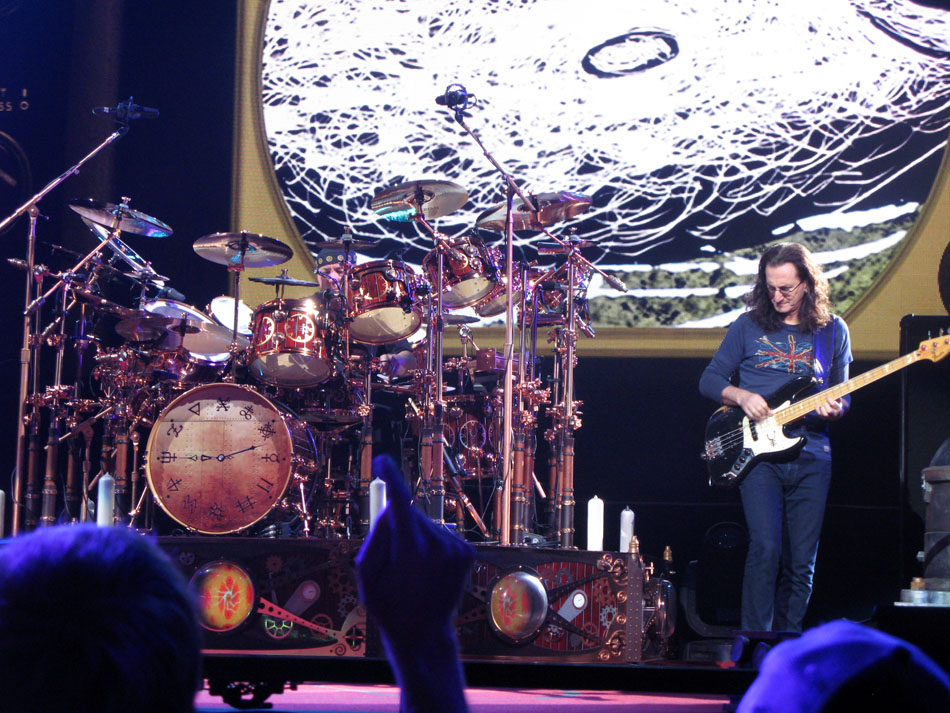 ---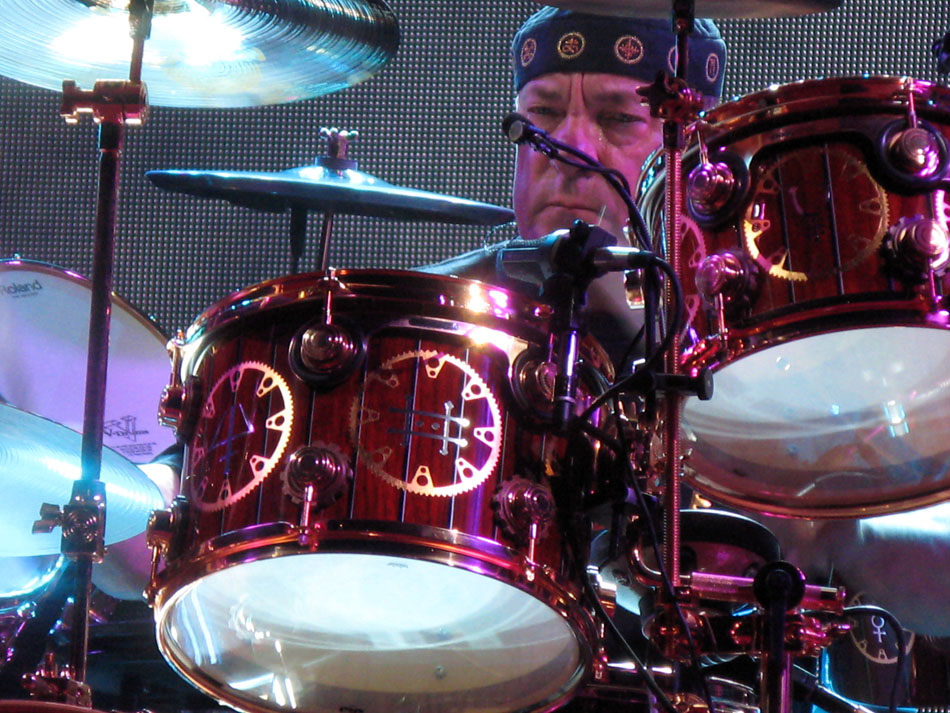 ---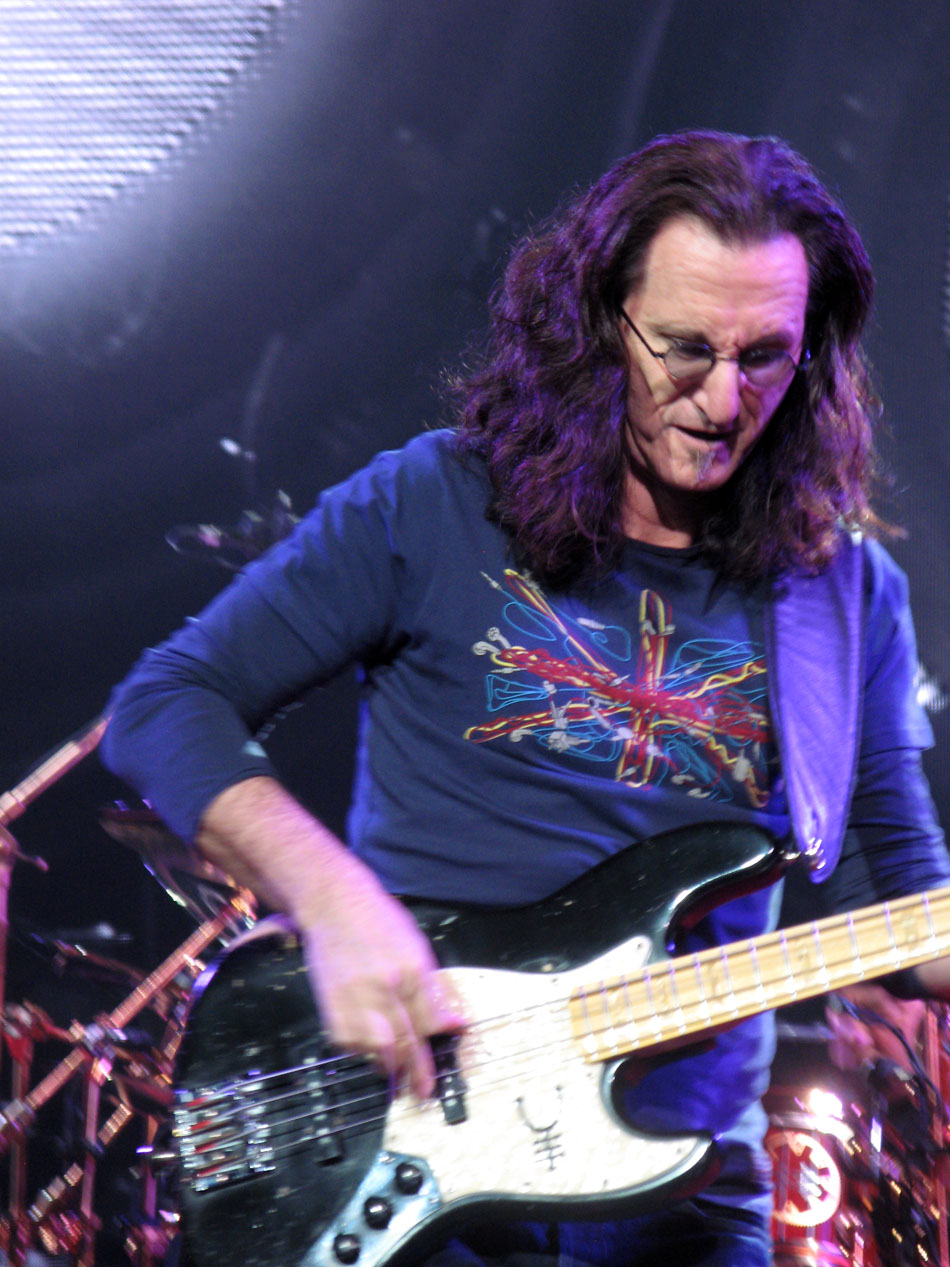 ---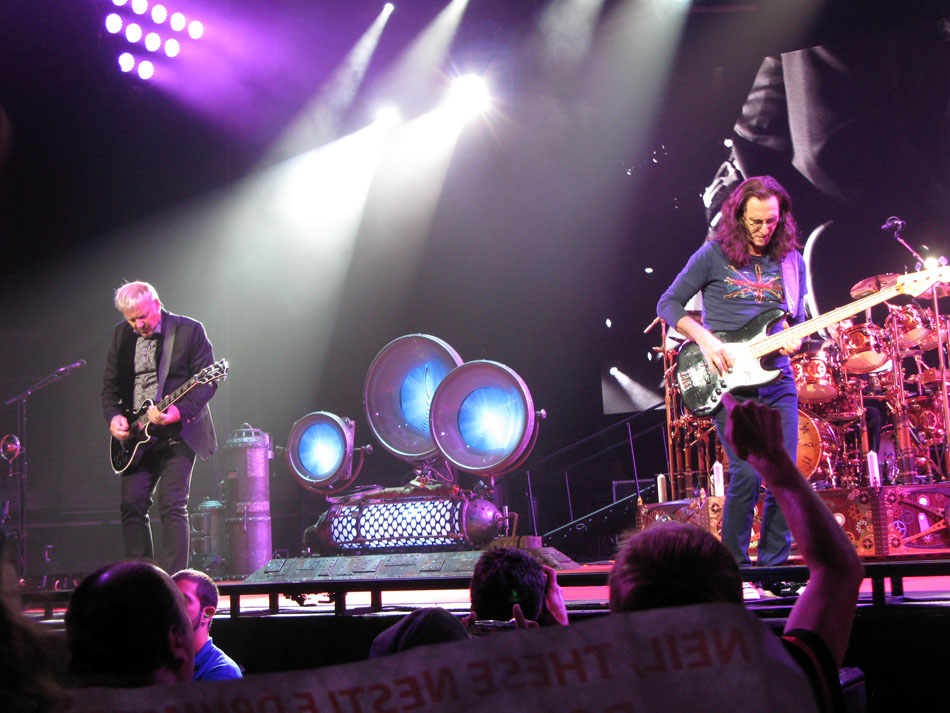 ---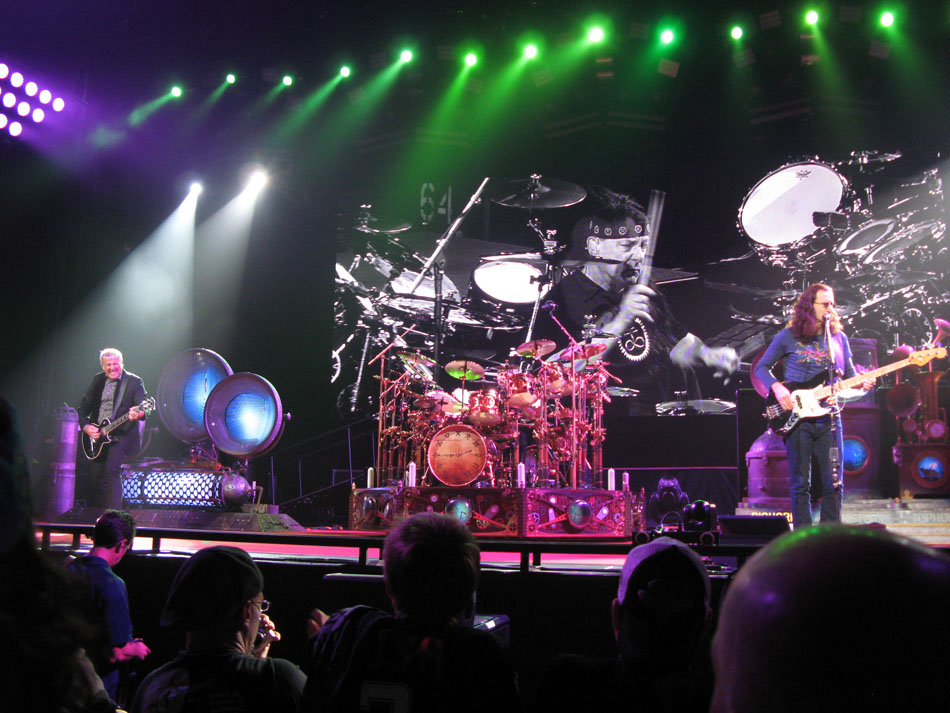 ---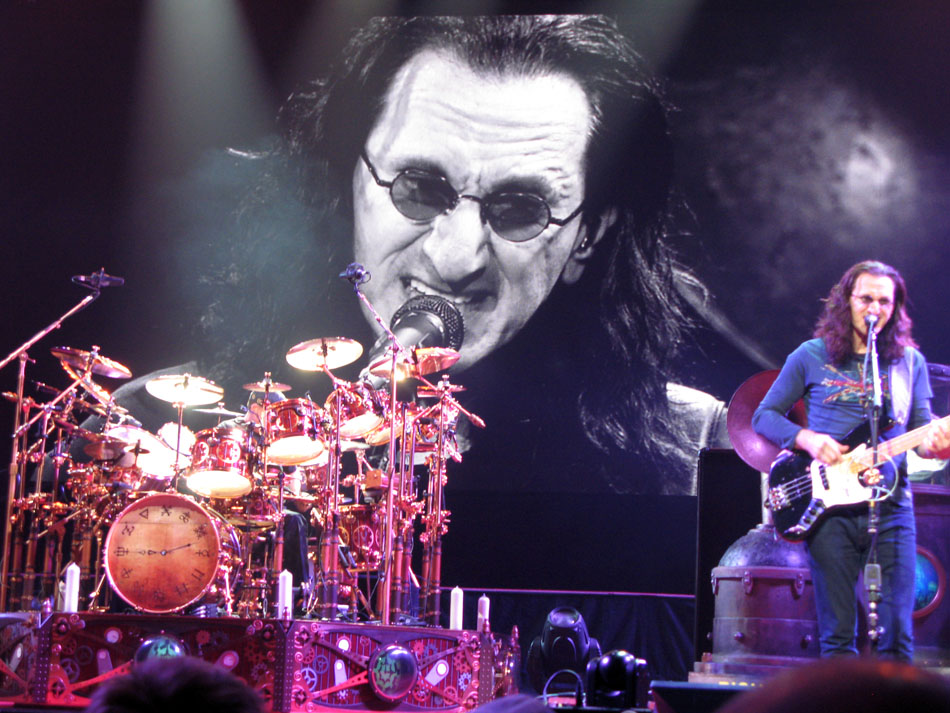 ---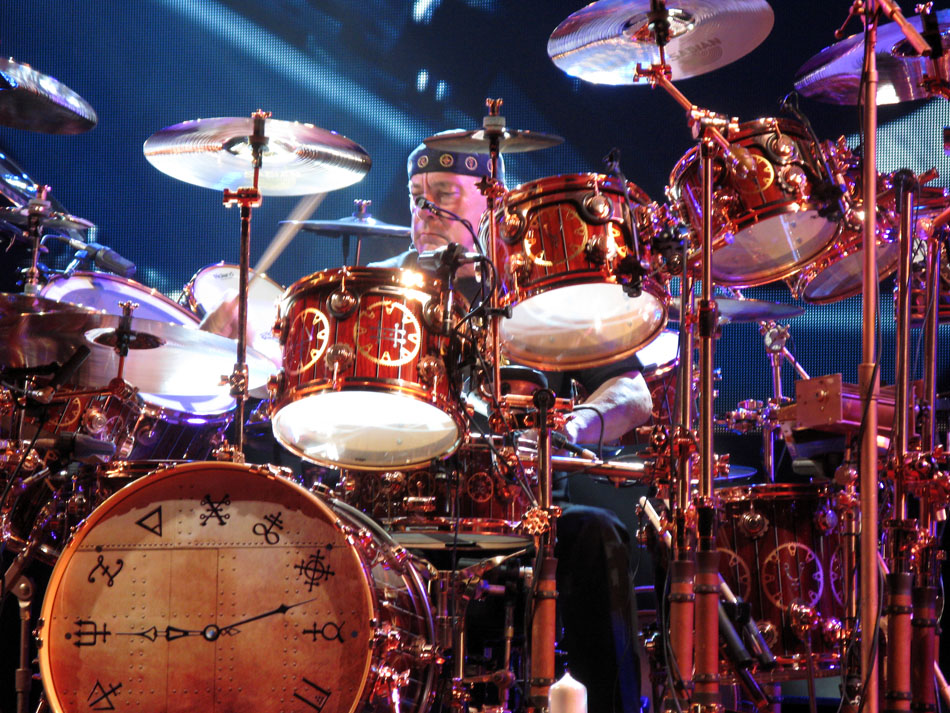 ---
---
|Back to Top|
---