There are 10 active users currently online.
---
---
RŒSH
CLOCKWORK ANGELS TOŒR
Concert Pictures

Webster Bank Arena - Bridgeport, Connecticut
October 10th, 2012

---
The "Clockwork Angels" Tour spanned from:
September 7th through December 2nd, 2012 and April 18th through August 4th, 2013
---
|Tour Dates| --- |Set List|
---
Concert: Rush in Bridgeport, CT
There is probably no band in history that created new music without having at least some desire to play it for people and hear an audience's reaction. So the experience of performing new music is likely to be a good one for any band, even on a bad night.
Usually, however, when hit machine bands announce they are trotting out their latest work, concertgoers head for the snack bar -- or the bathroom. But after decades on the road, and with 20 albums to their credit, Rush has figured out the best way to spring new music on you.
The Canadian trio delivered its samples of "Clockwork Angels" in one continuous dose to a sold out house Wednesday night (10/10) at the Webster Bank Arena in Bridgeport, CT. And they did it right after intermission -- in and of itself genius, because virtually everybody has just come back to their seat from the snack bar or the bathroom.
Then, they teased the crowd with a cool little movie, and dazzled them with something even hardcore Rush fans have never seen before in concert. Huge industrial washing machines? No. A bank of commercial chicken rotisseries? No.
How about a live string section? Now things are getting interesting and the music hasn't even started yet.
But perhaps the biggest surprise of all on this balmy night in Bridgeport, was that Rush's newest music -- from the recently released "Clockwork Angels" -- represented some of the best and most memorable material played during their nearly three-hour show.
The concept album, soon to be a science fiction novel, details the adventures of a daring young man in a dystopian, steampunk world. A central character that could very well be rooted to some degree in the DNA of each of the band's members.
Or at least it seemed so, based on the way Geddy Lee, Alex Lifeson and Neil Peart deftly crafted their "Clockwork Angels set.
Aided visually by vintage looking stage pieces, a versatile and monstrous rear projection system, and a series of flying video monitors, the band with its string section blazing, launched into "Caravan."
Lee was in top form, delivering the bass, keyboard and especially the vocals with great emotion and conviction. "Halo Effect" and "The Garden," were particular highpoints.
Lifeson covered the guitar sections with brilliance, coaxing jangling acoustic guitar effects at one moment, and pitching off into spacey or sharply articulated leads the next. His intense power chords on "Headlong Flight" and screaming leads on "Seven Cities of Gold" repeatedly propelled the audience to its feet.
And what's not to love about Peart.
His engaging narrative contributions, never mind those almost inhuman rhythmic skills, completed the "Clockwork Angels" experience. And Peart devotees thrilled to the many drum cams in and around the impressive kit, scoping virtually every angle of his amazing talent from those double-pedaling feet to a birds-eye look down at the whole shebang from above.
Opening with "Subdivisions," Rush first peppered the crowd with a set that delved deeper than ever into their catalog. Instead of "Spirit of Radio," or "Tom Sawyer," which came near the end of the show, the trio produced long-forgotten gems like "Force Ten," "Territories" and "Far Cry," from the band's last project "Snakes & Arrows."
And not to let anyone go home feeling disappointed, Rush dispatched its corps of ecstatic fans into the night, wrapping the show with "2112" - Parts I, II and VII.
It was plain to see from the two-story-high video closeups of the band members that Lee, Peart and Lifeson are aging gracefully, but hopefully they have the juice to keep turning out material on par with "Clockwork Angels" for a long, long time to come.
-John Voket
---
The following pictures are courtesy of Jenn Beno, shaggyhill and MS. Thanks All!
---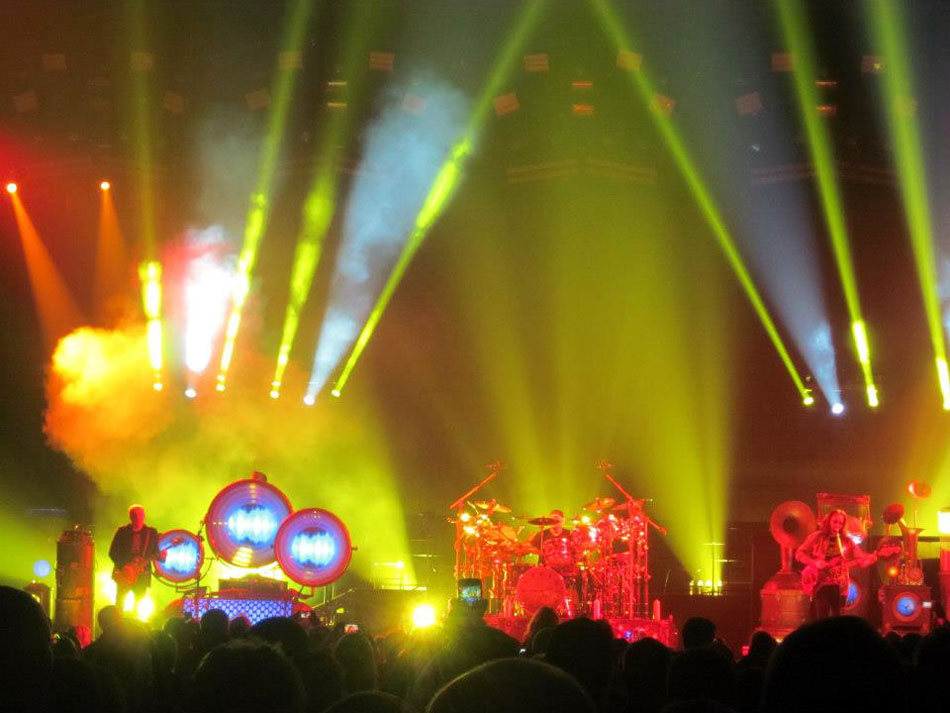 ---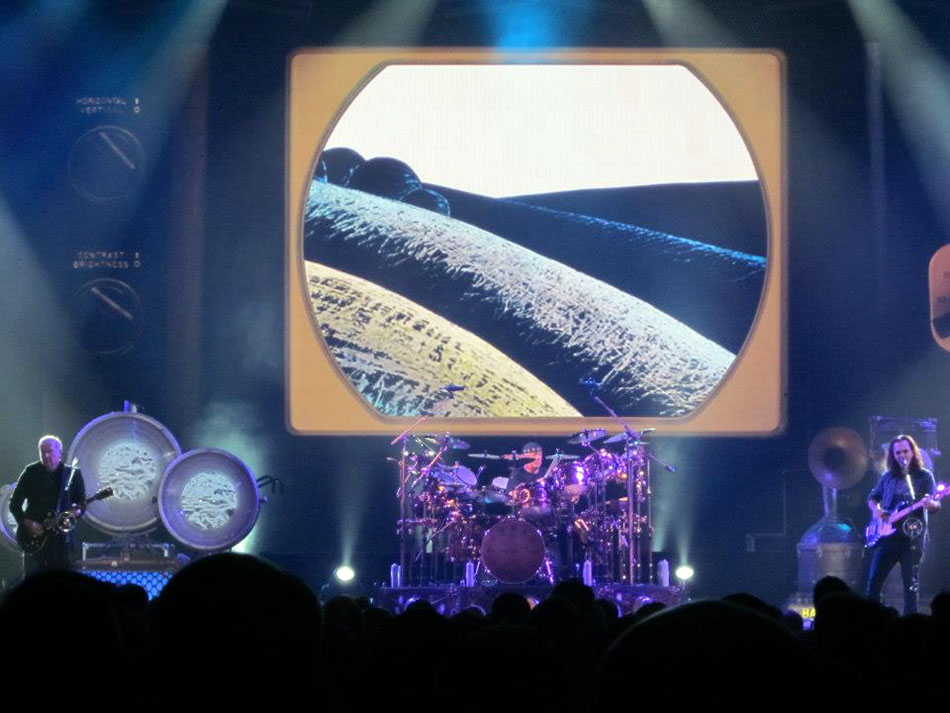 ---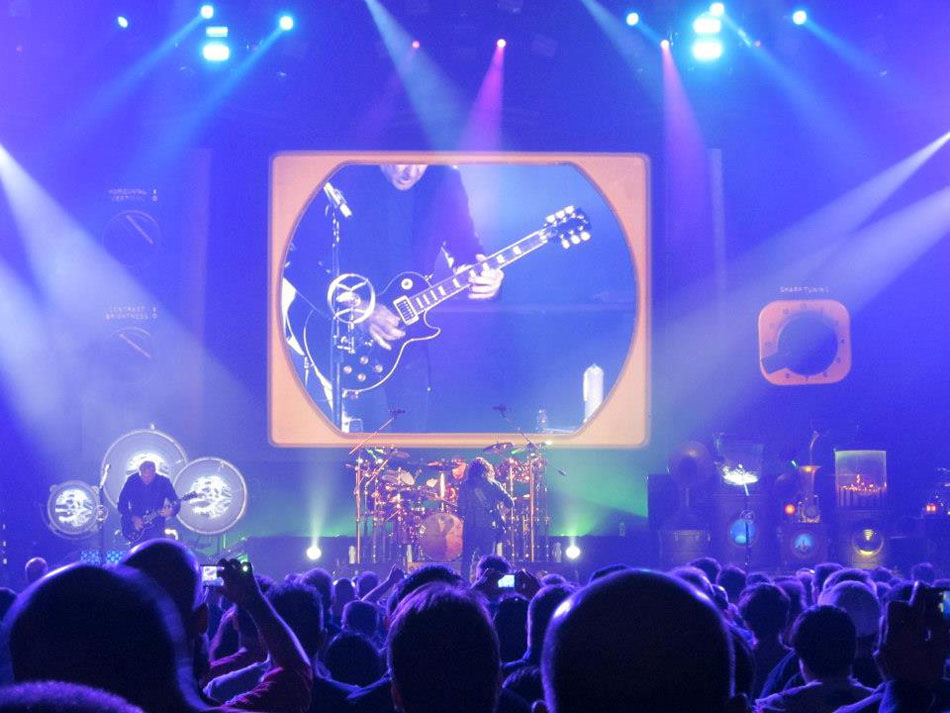 ---
---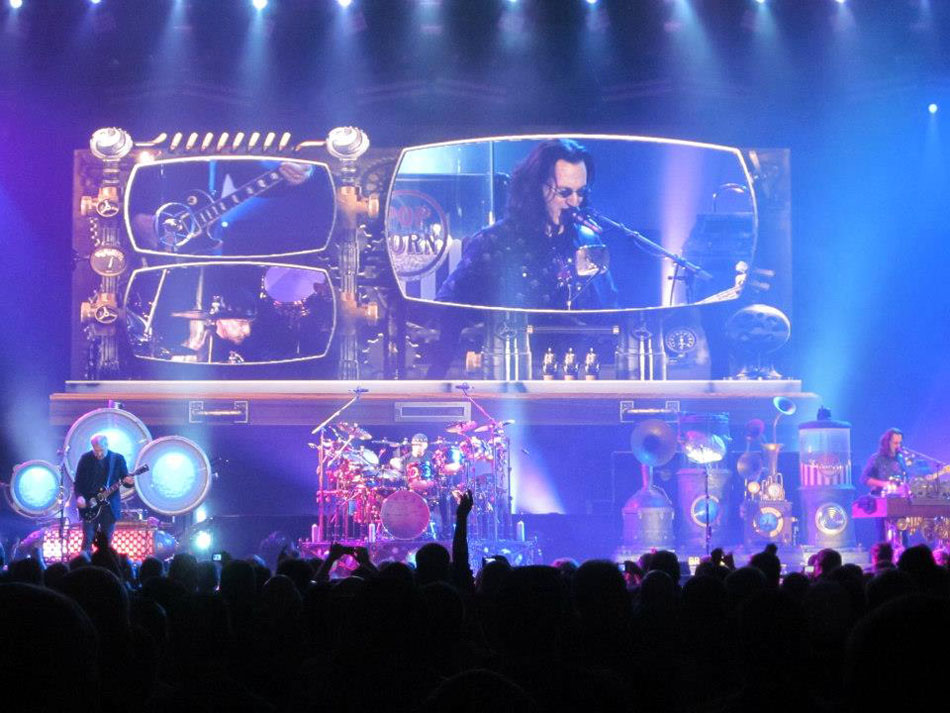 ---
---
---
---
---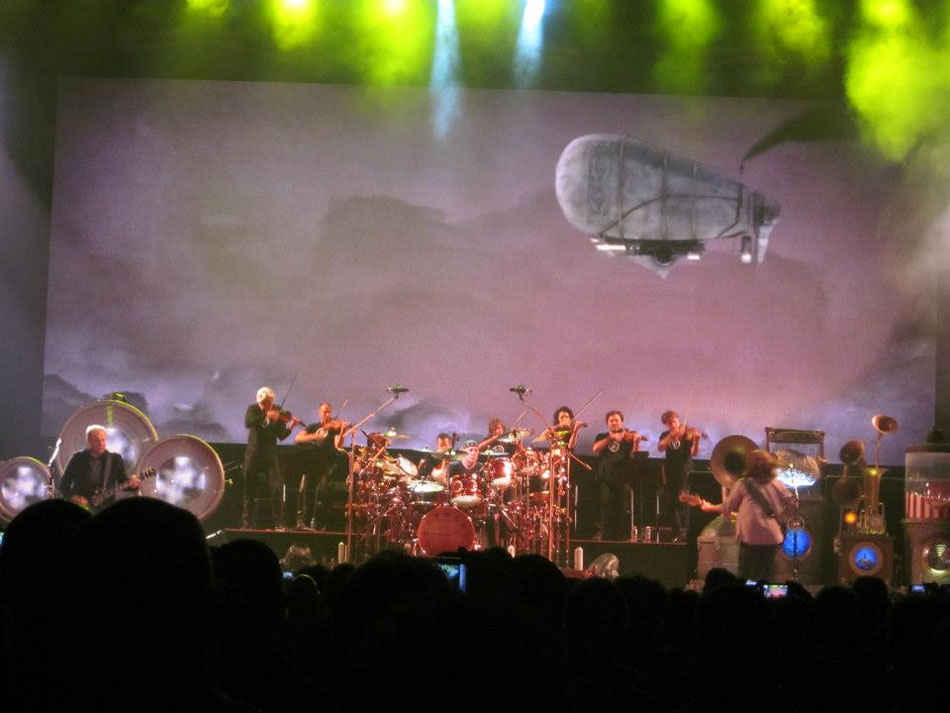 ---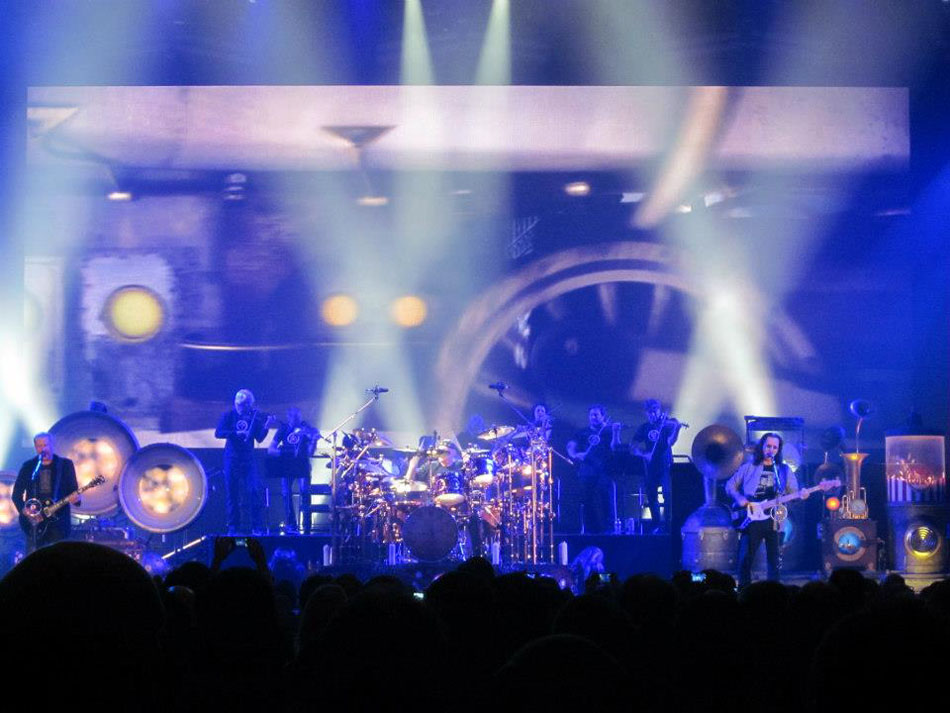 ---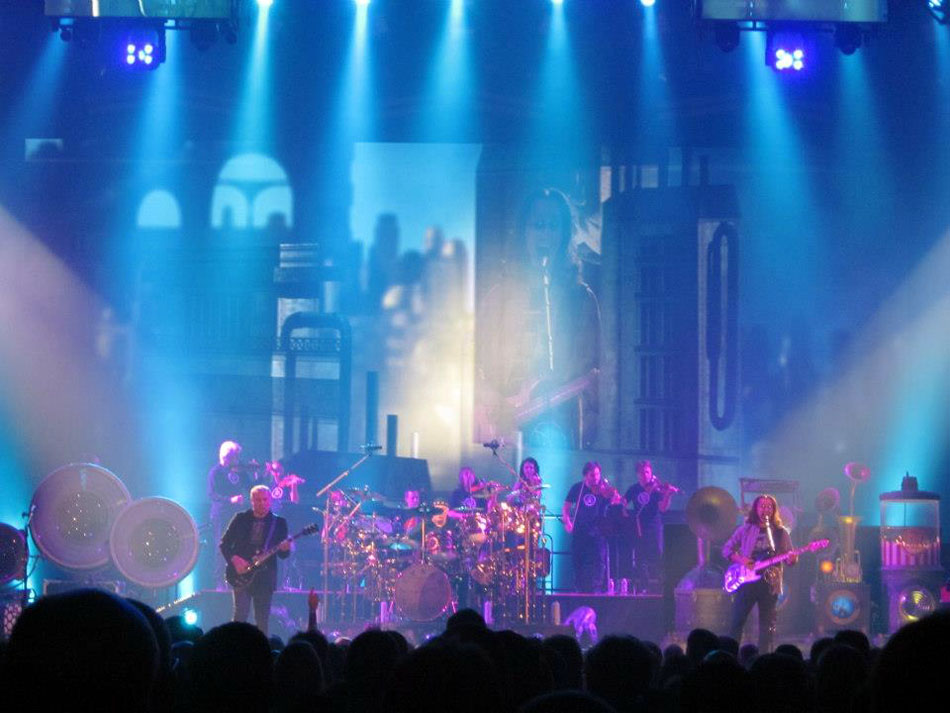 ---
---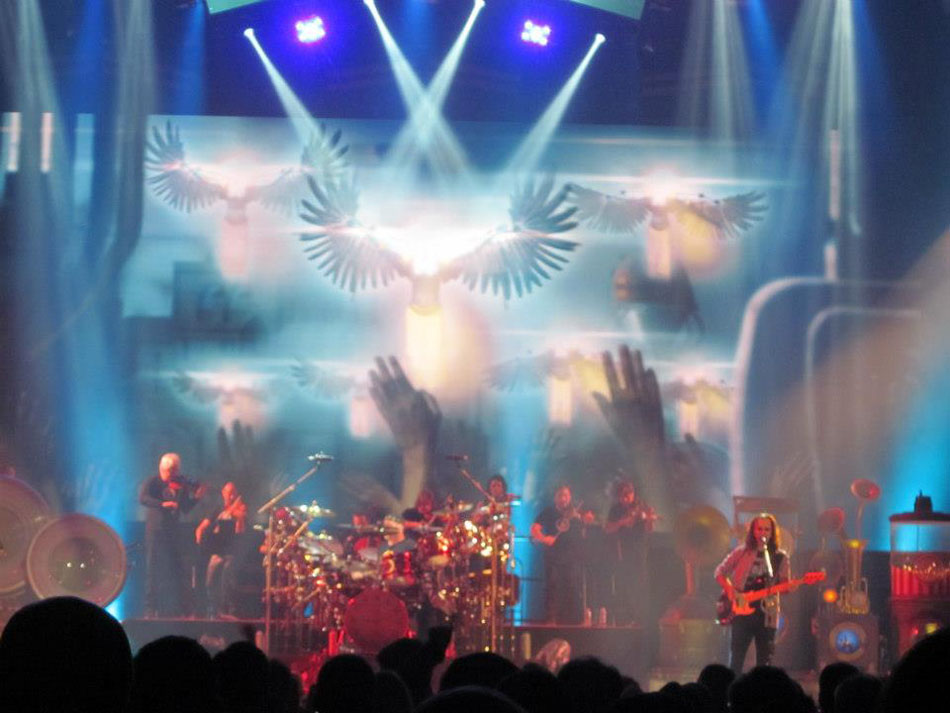 ---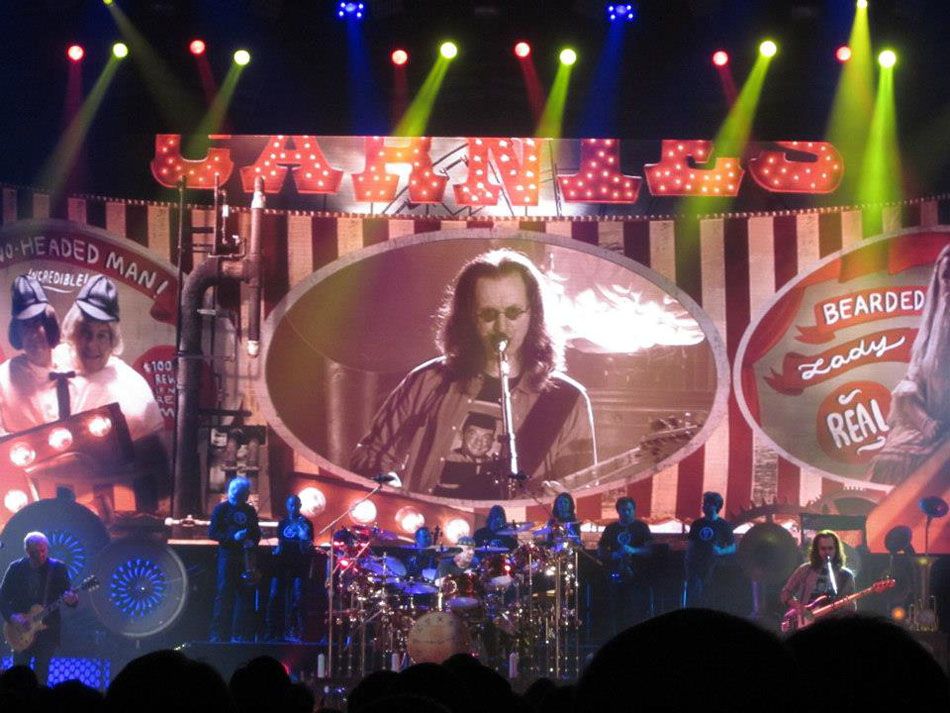 ---
---
---
---
---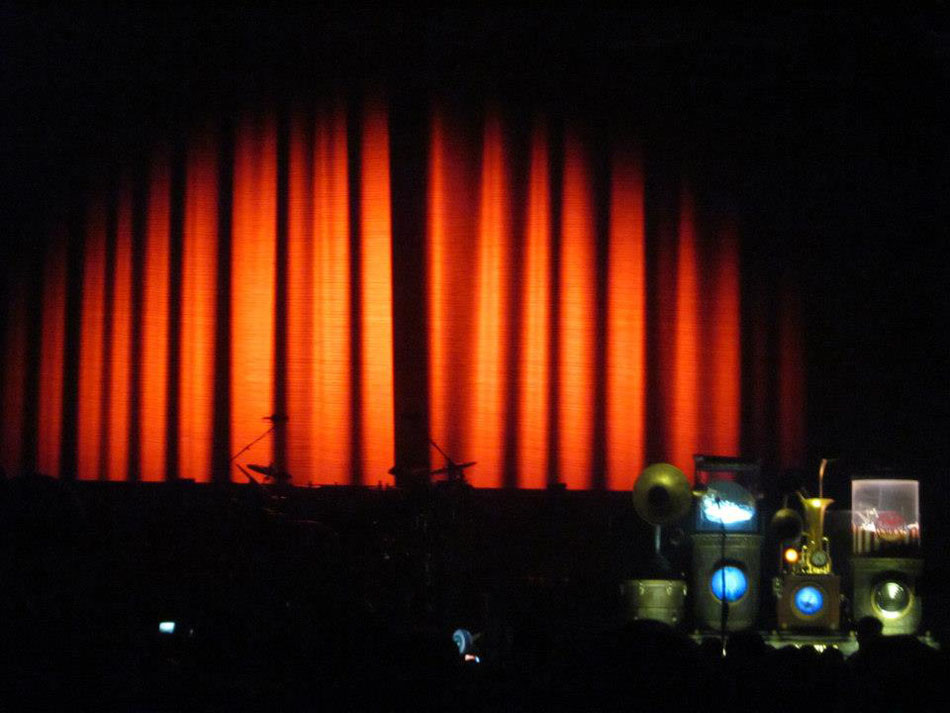 ---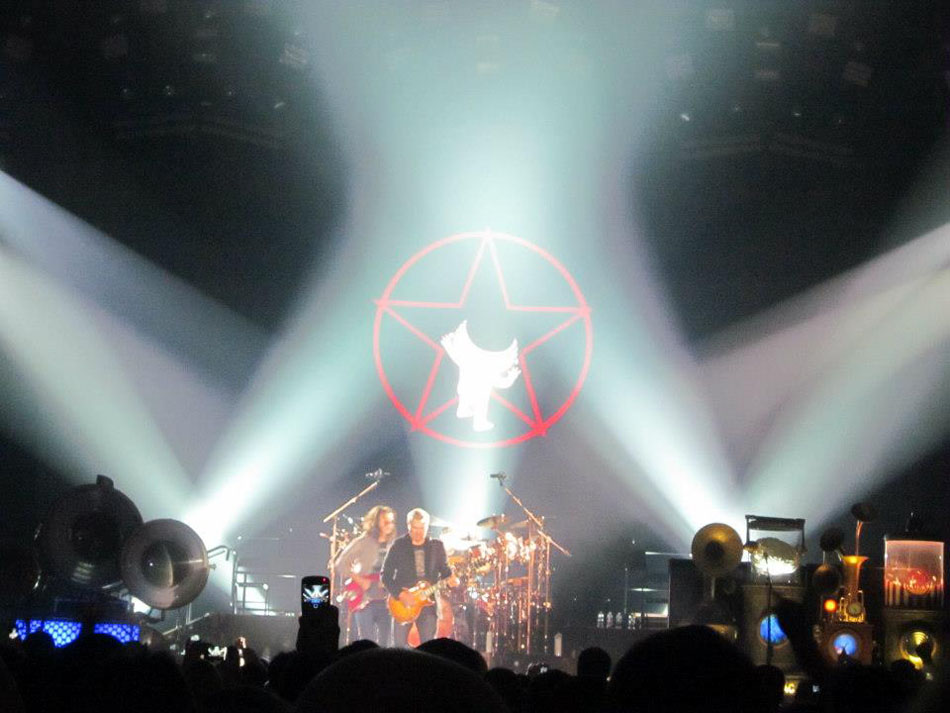 ---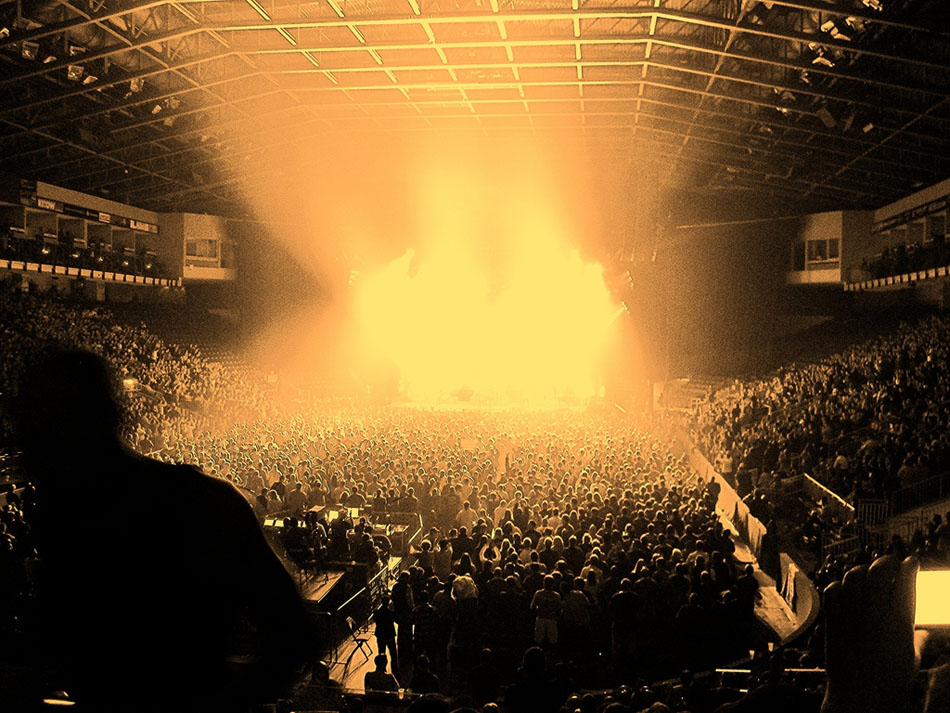 ---
---
---
---
---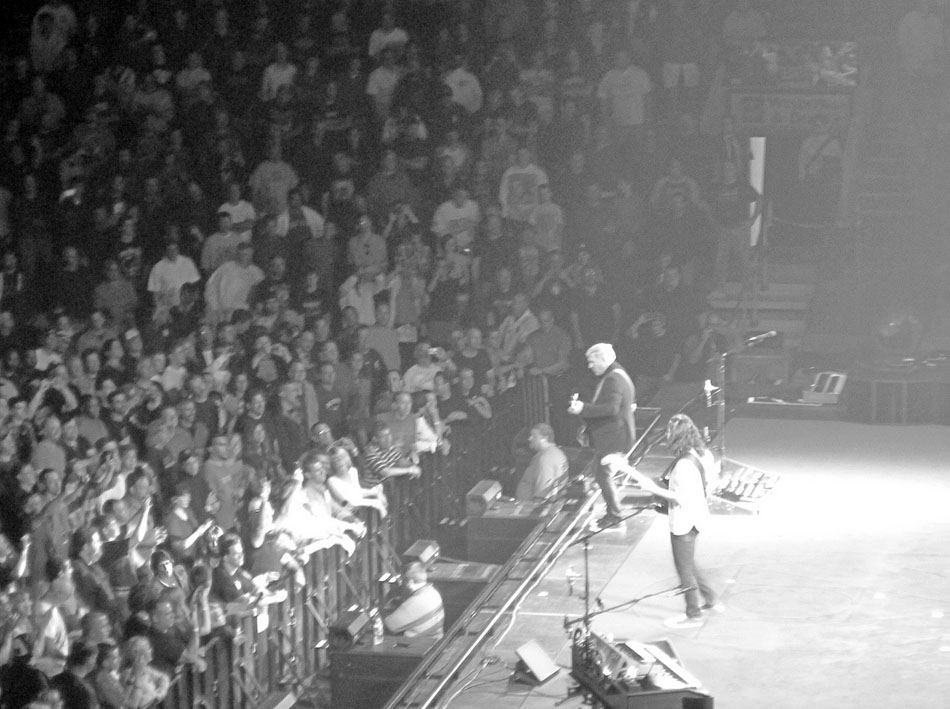 ---
---
---
---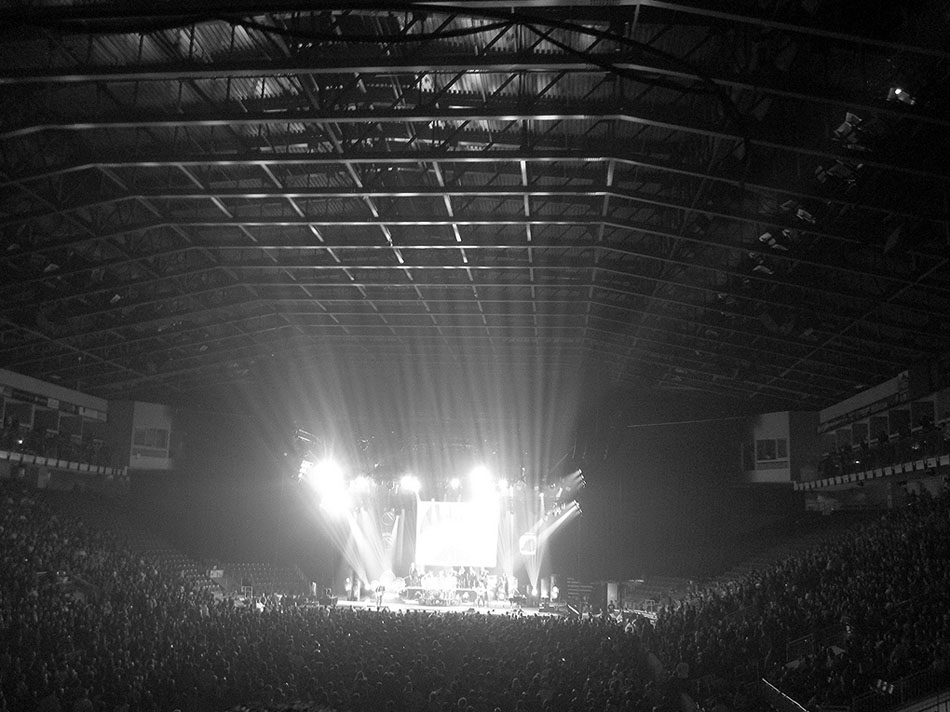 ---
---
---
---
---
---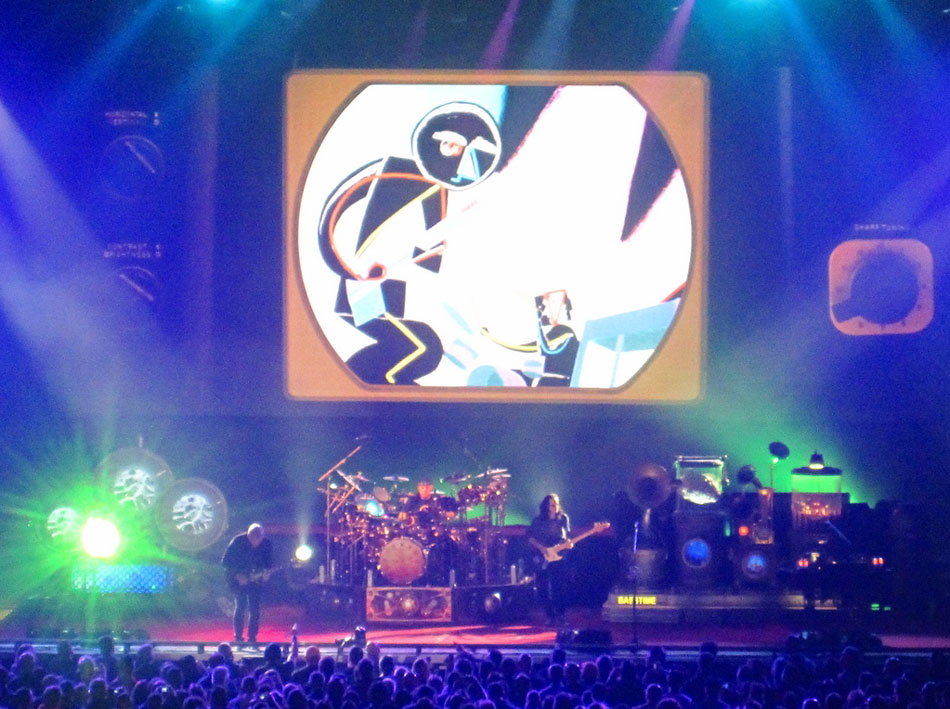 ---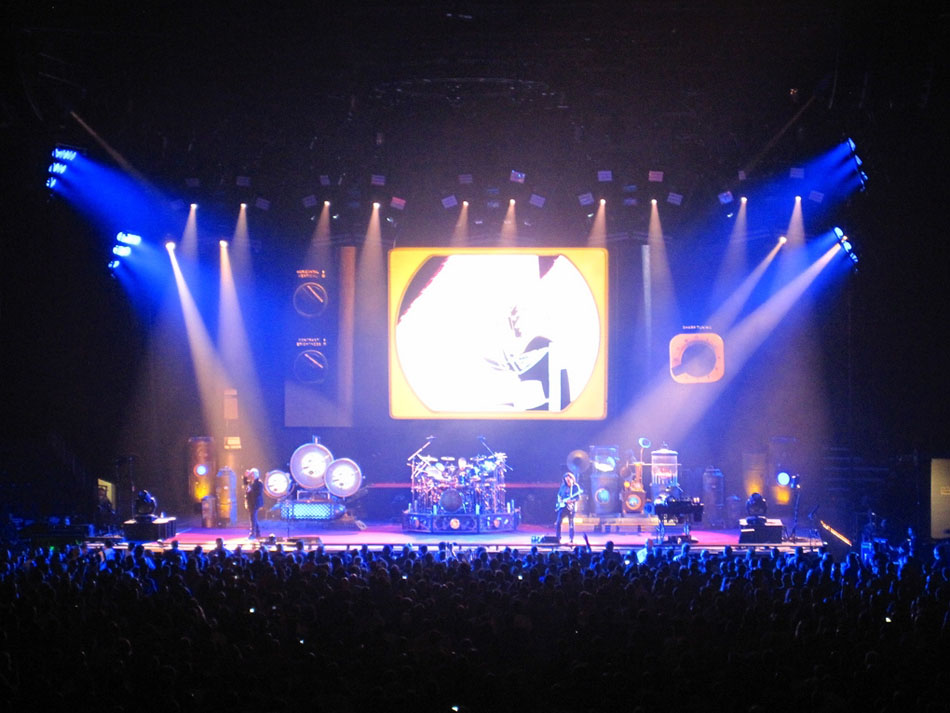 ---
---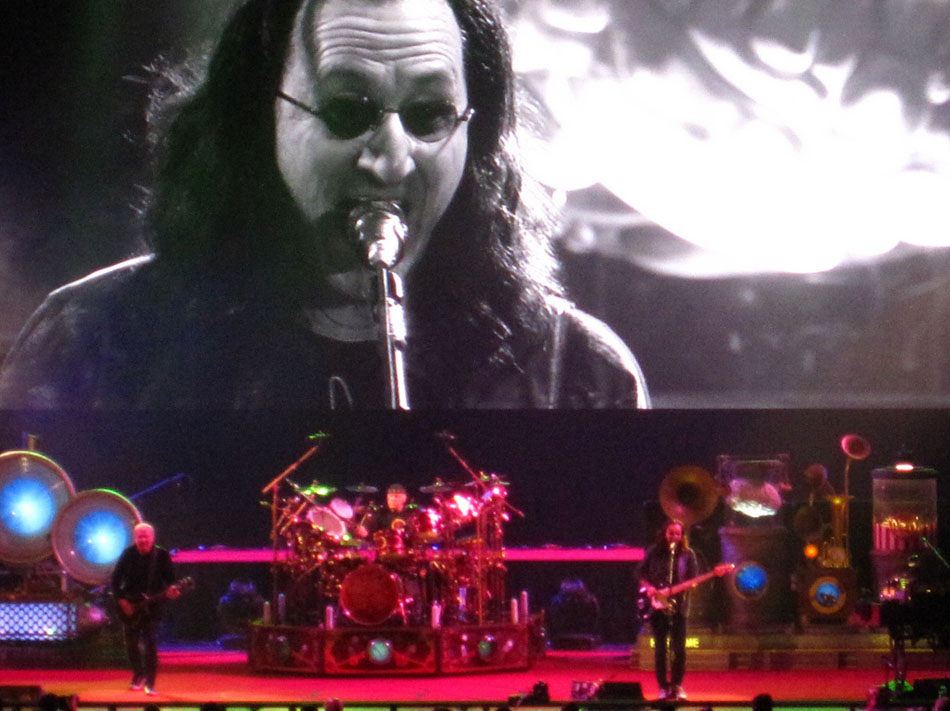 ---
---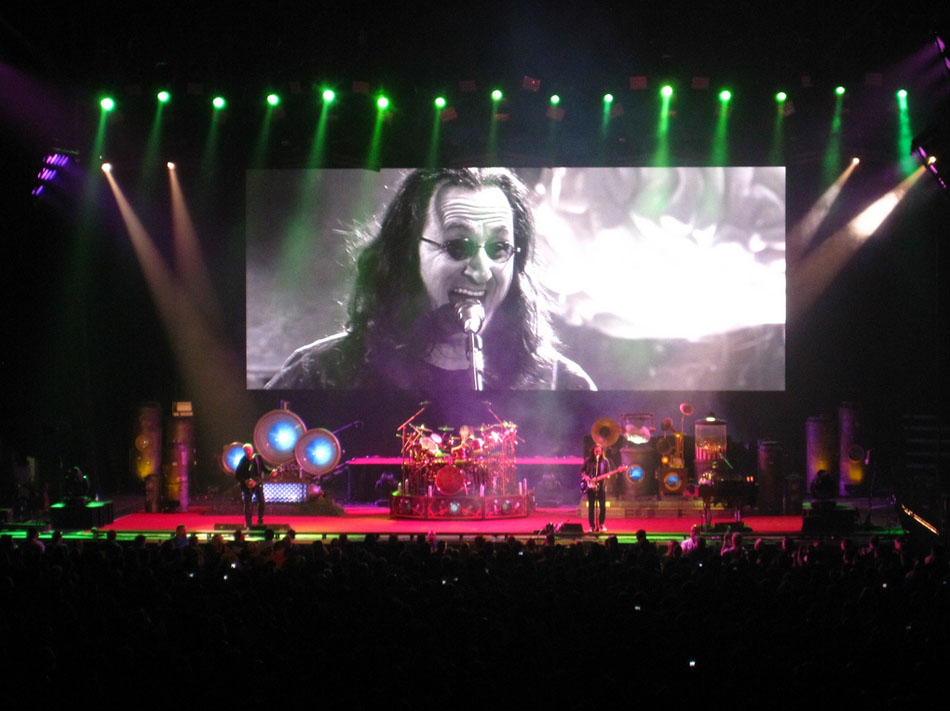 ---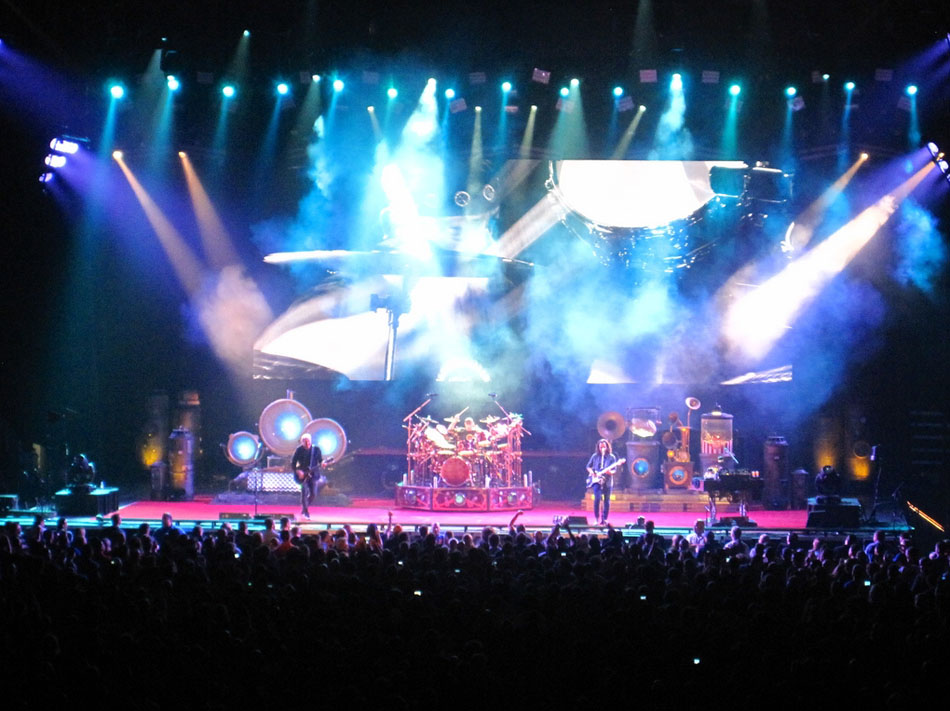 ---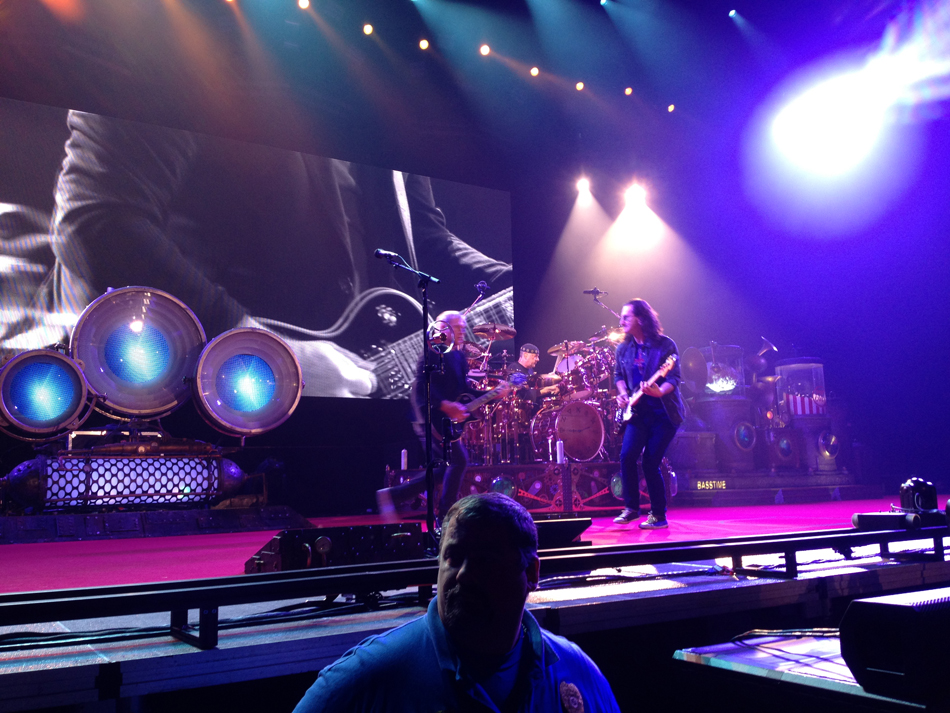 ---
---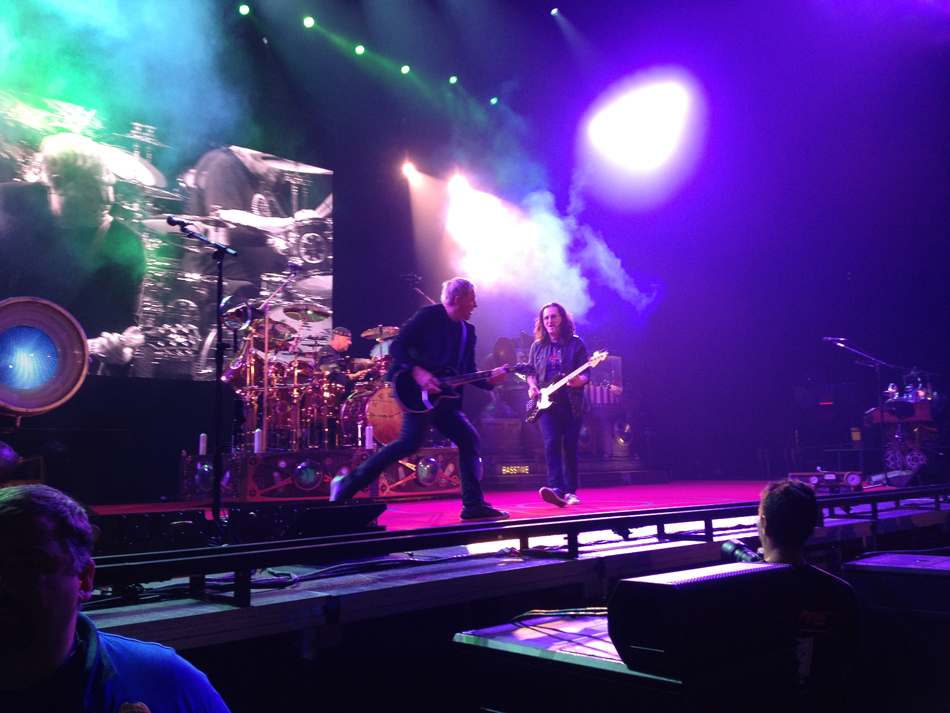 ---
---
---
---
---
---
---
---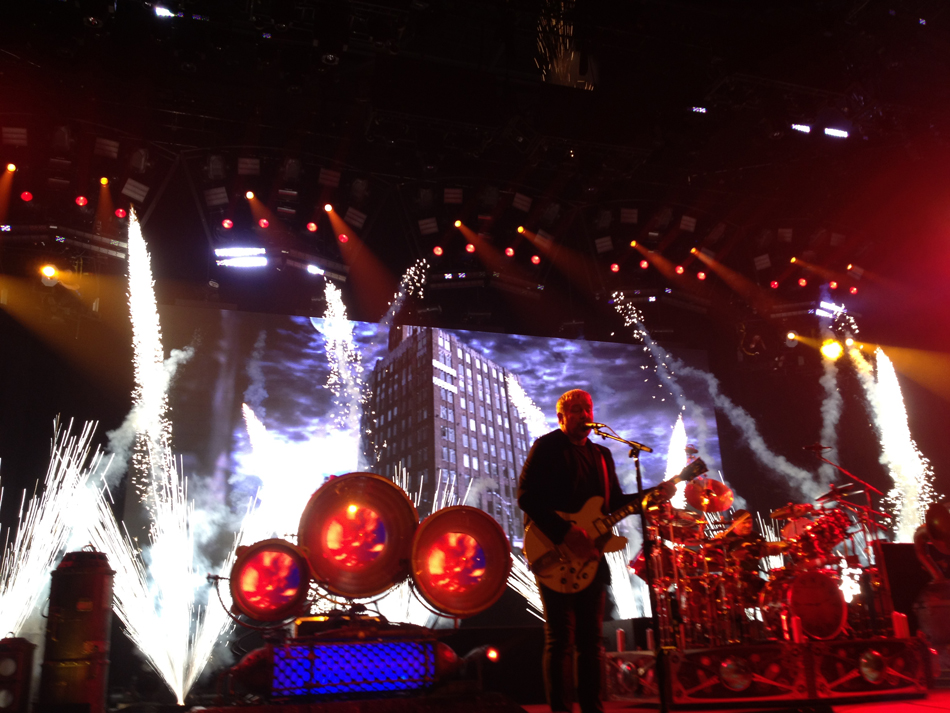 ---
---
---
---
---
---
---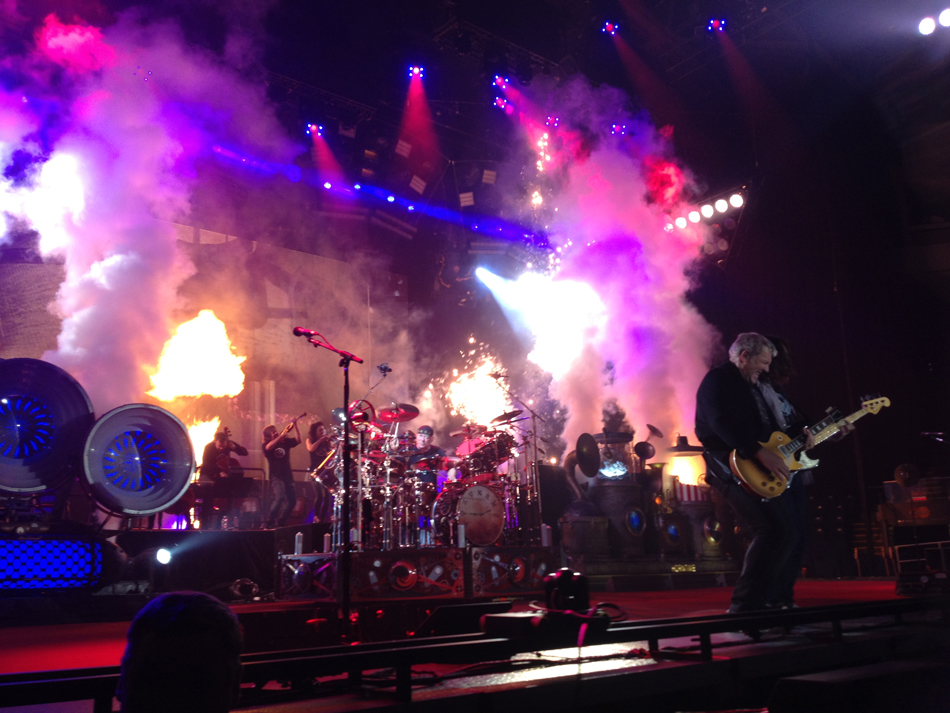 ---
---
---
---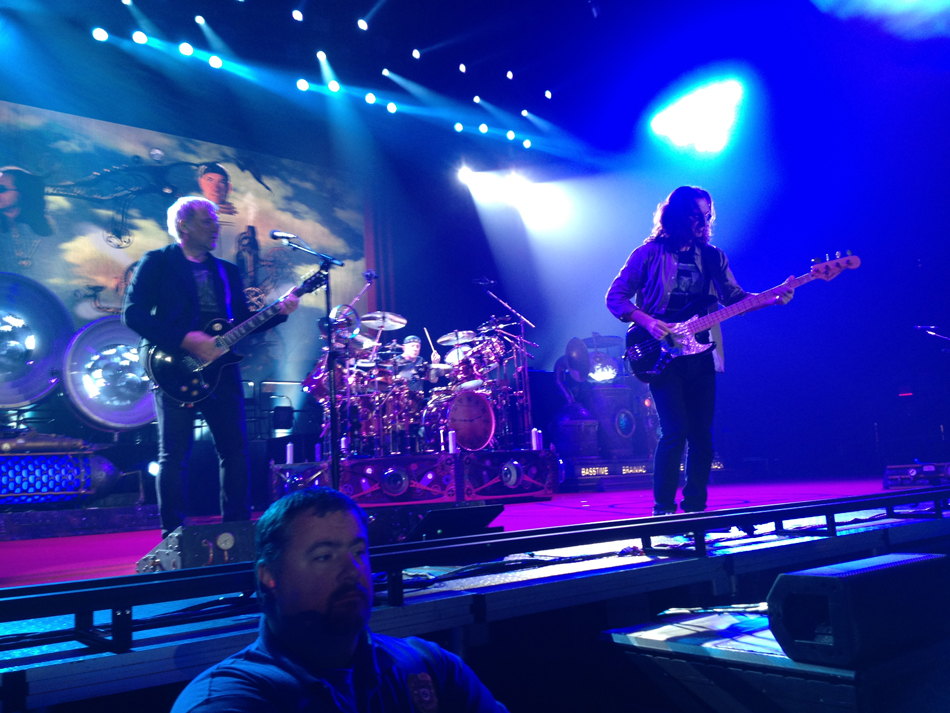 ---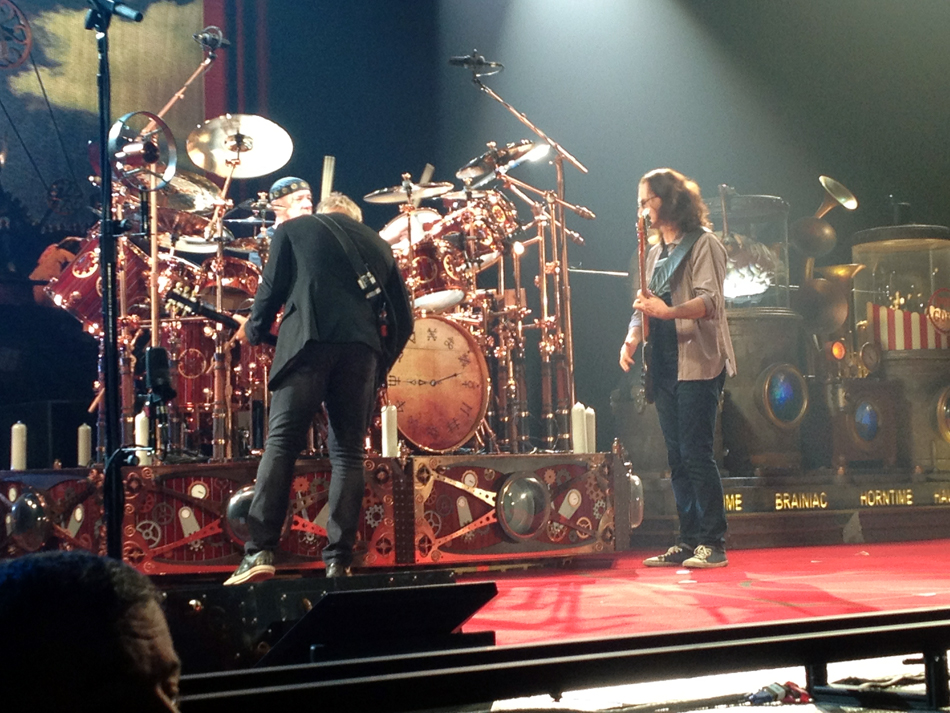 ---
---
|Back to Top|
---