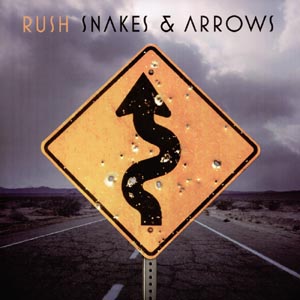 There are 12 active users currently online.
---
---
Snakes & Arrows Live Concert Pictures - The Taj Mahal, Atlantic City, NJ July 4th, 2008

---
The "Snakes & Arrows Live" Tour spanned from April 11th through July 24th, 2008
---
|Tour Dates| --- |Set List|
---

As America celebrated its 232nd birthday, Rush thrilled a capacity crowd at historic Atlantic City in New Jersey. This marked the first time that Rush had traveled to the Jersey shore for a concert as they took the stage at the Marc Etess Arena which is situated inside the Trump Taj Mahal casino.

It was quite a site seeing the casino and Atlantic City boardwalk filled with fans adorning their Rush t-shirts. But of equal interest was the eclectic crowd that took in the show. Of course, there were fans of all ages there and a very healthy showing of females in attendance, but near our seats (I attended the show with my brother Mario as usual), there were quite a number of senior (and I mean senior) citizens. Convinced they would leave after the opening set, I was amazed as I saw them standing, dancing, and singing along to Limelight. Suffice to say, they remained for the entire show - and I gained a further appreciation for how far reaching Rush's music can be.

The show itself was, of course, fantastic - technical glitches aside. Geddy addressed the audience early on, wishing the country a "Happy Birthday" and making the comment that this was probably the first time Rush had ever played on July 4th.

Not quite, Geddy. A quick look at the Tour Dates page shows in fact that this dates was, appropriately, the 4th time the band had played on the nation's birthday. The previous three times were in 2002 at the Alltel Pavilion in Raleigh, NC, 1997 at the Corel Centre in Ottawa, Ontario and way back in 1981 at the Alpine Valley Amphitheater in East Troy, Wisconsin.

To cap off the show, literally, Neil switch his usual Snakes & Arrows skull cap for a 'Stars & Stripes' version during the final encore. You can make out the cap fairly well in this image. All in all, yet another great concert that certainly left the fans wanting more.

Enjoy the photos below.
---
---
---
---
---
---
---
---
---
---
---
---
---
---
---
---
---
---
---
---
---
---
---
---
---
---
---
---
---
---
---
---
---
---
---
---
---
---
---
---
---
---
---
---
---
---
---
---
---
---
---
---
---
---
---
---
---
---
---
---
---
---
---
|Back to Top|
---