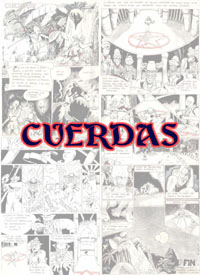 There are 17 active users currently online.
---
---
Rush Comics: Cuerdas (Strings) Based on 2112


by Pepe Gonzalez
(c) 1986
---
The following comic, which was drawn by Rush fan Pepe Gonzalez back in 1985-86, is based on the story of 2112. I've loosely translated the introduction to the comic below.

Special thanks go out to Steve Fletcher, Claudio D. Rodrėguez ( aka: C-08 ) and Carlos Perez for their work in translating the comic itself. The English version follows the original Spanish version below. Enjoy-
---
CUERDAS


Creado entre noviembre de 1985 y febrero de 1986, esta historia basada en 2112, pretende recrear la lucha entre el poder establecido y la imaginacion individual, que no el individualismo, cosa con la que se ha malinterpretado en ocasiones la filosofia de este gran trio.

Evidentemente, este comic se hizo con mucha ilusion y poca tecnica, por lo que no seas demasiado riguroso en la critica.
---
STRINGS


Created between November of 1985 and February of 1986, this story, based on 2112, aims to recreate the fight between the established power and individual imagination, not individualism, which is the idea that has often been misinterpreted as the philosophy of this great trio.

Obviously, this comic took control of much illusion and little technique, therefore please do not be too rigorous in your criticism.
---
PLEASE BE PATIENT. IMAGES MAY TAKE SOME TIME TO LOAD
---
Original Spanish Version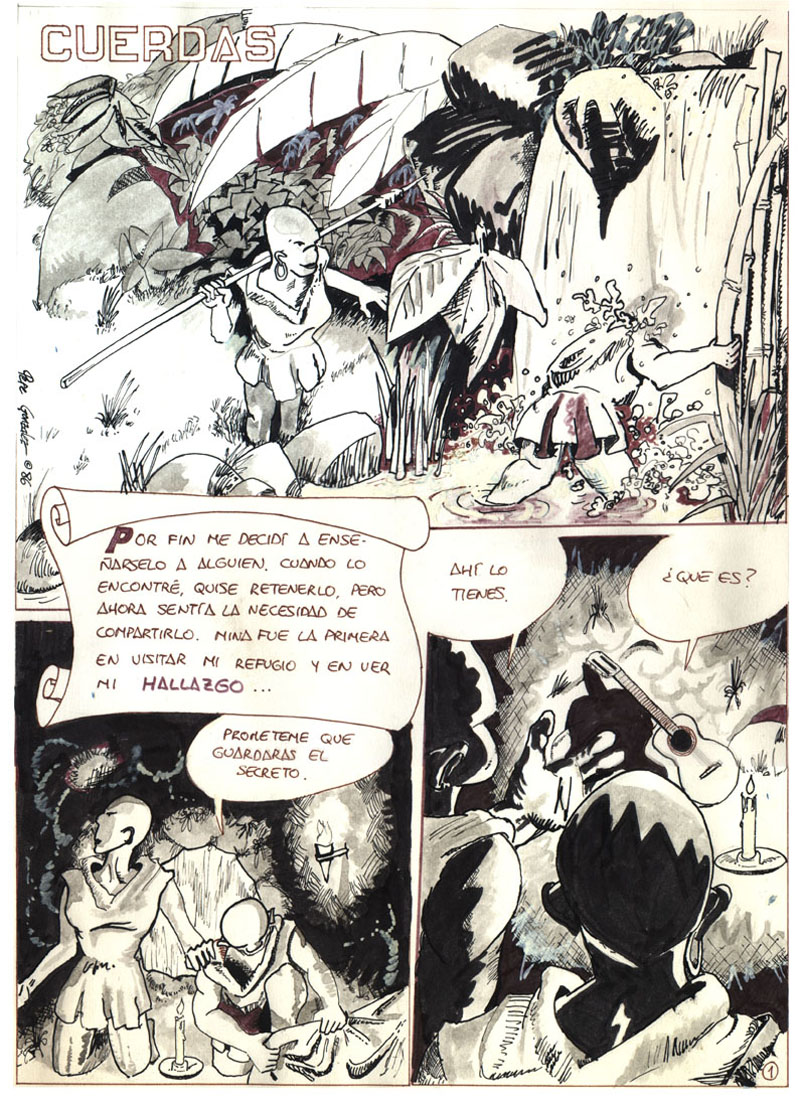 ---
---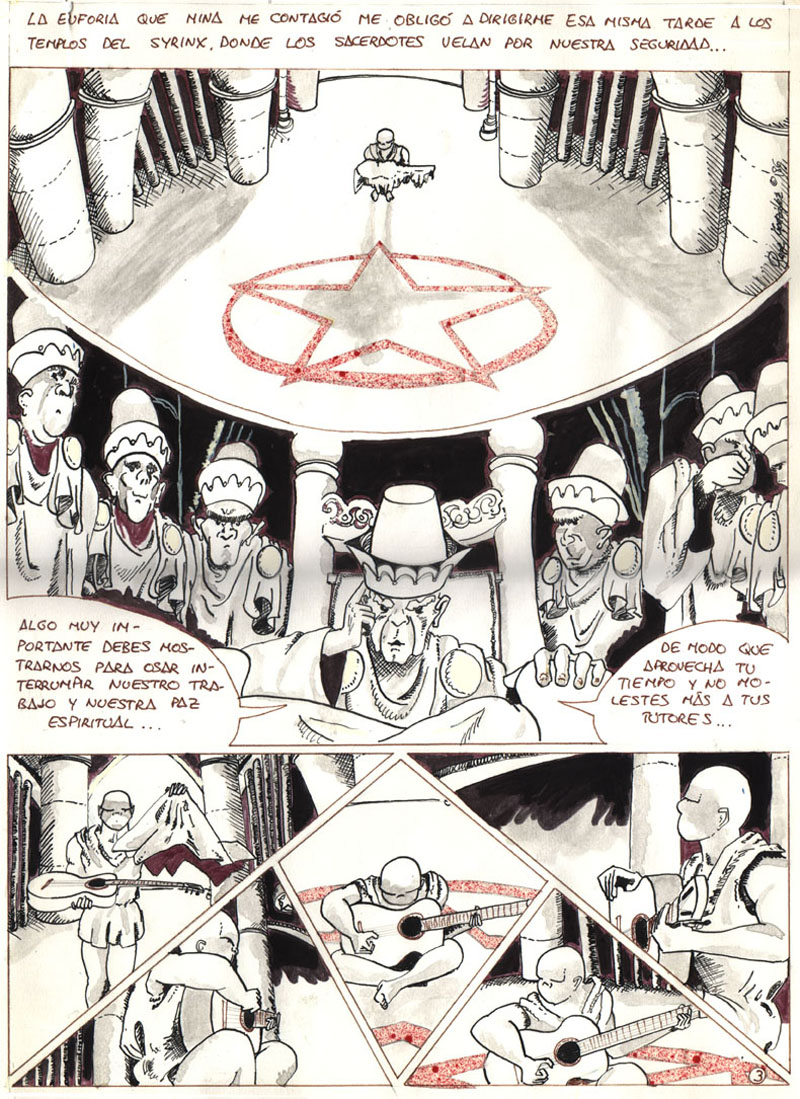 ---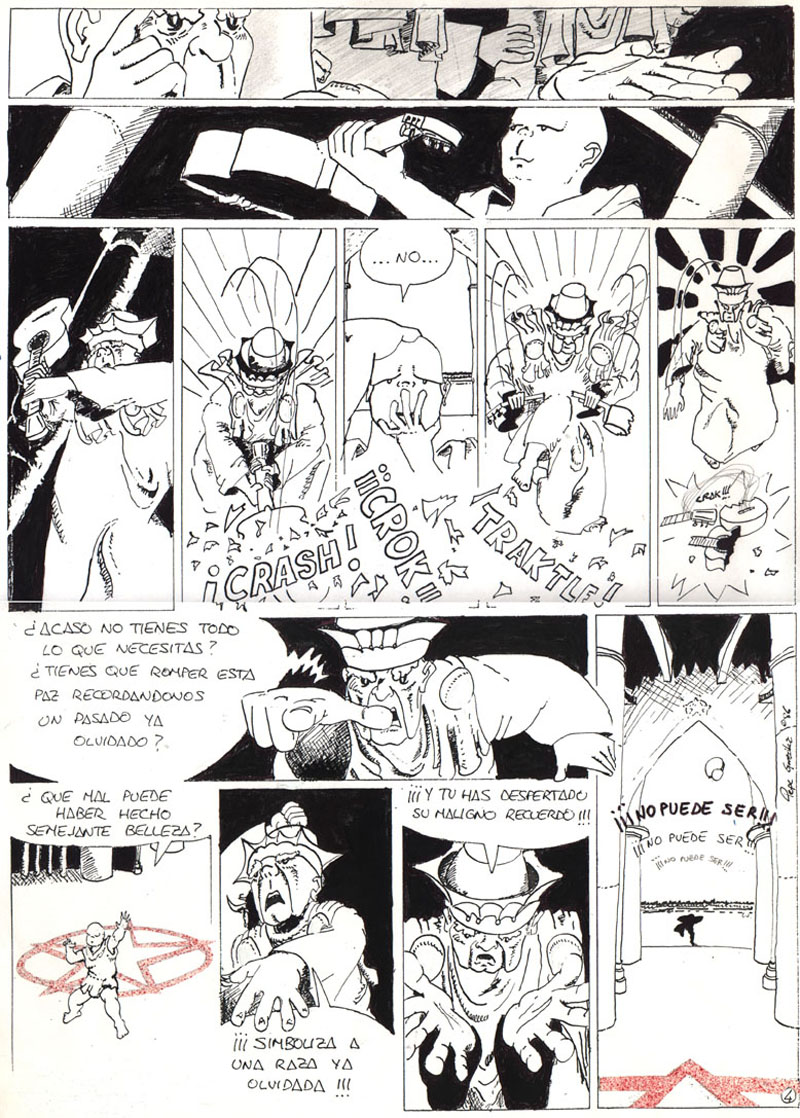 ---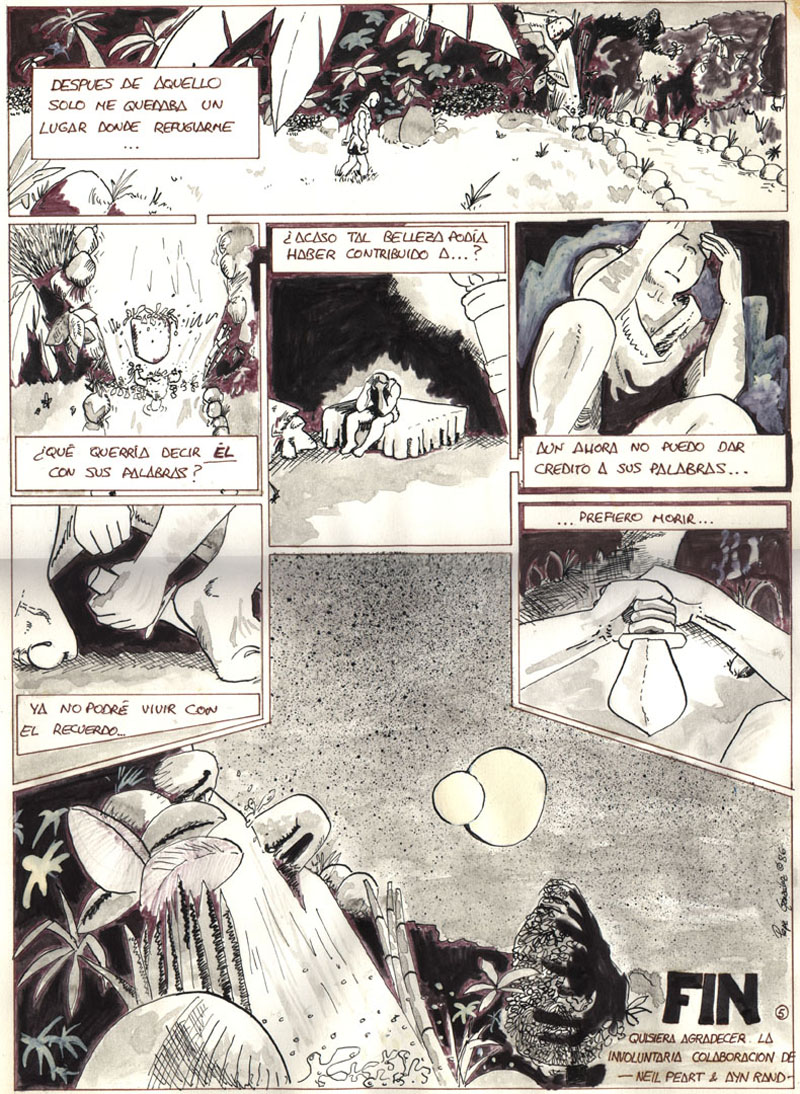 ---

Translated English Version
Translation Courtesy of Steve Fletcher, Claudio D. Rodrėguez ( aka: C-08 ) and Carlos Perez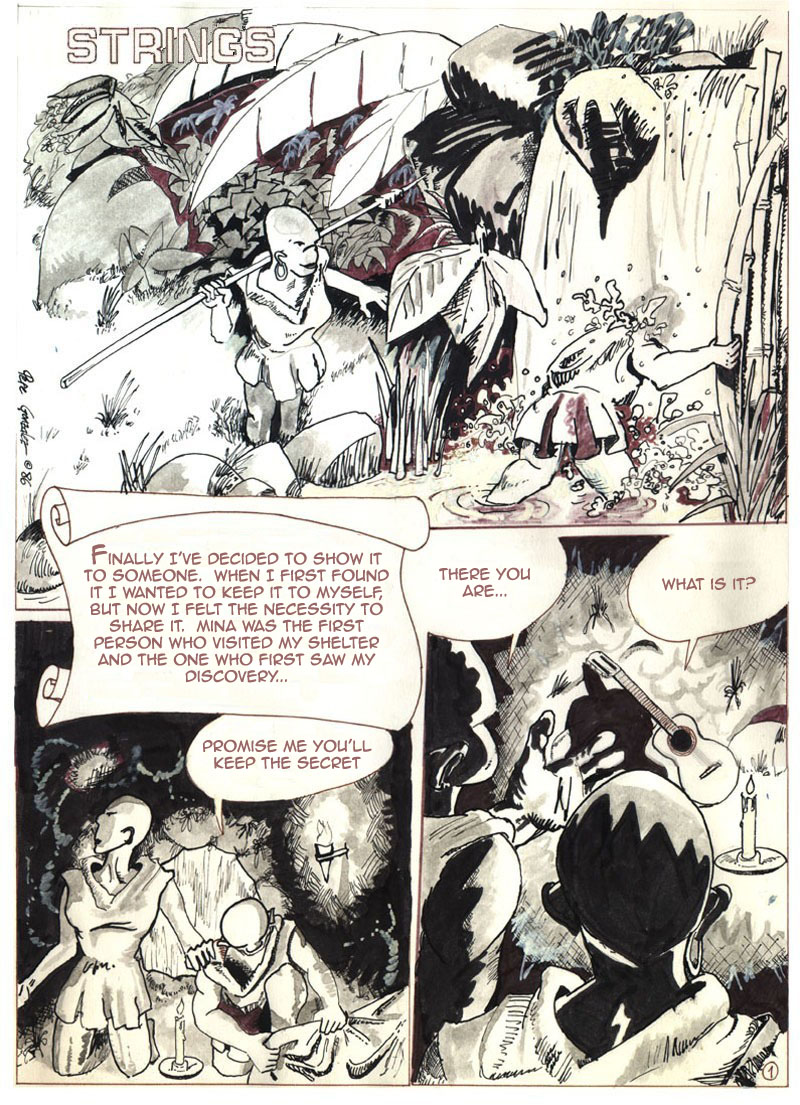 ---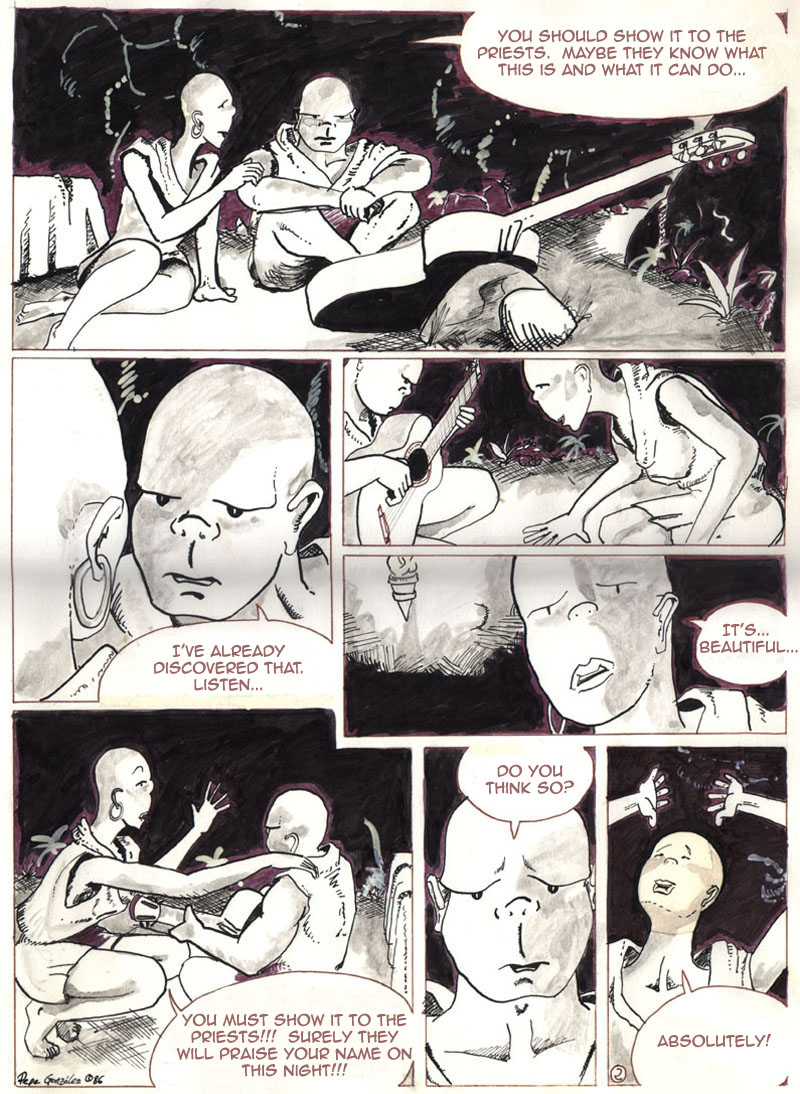 ---
---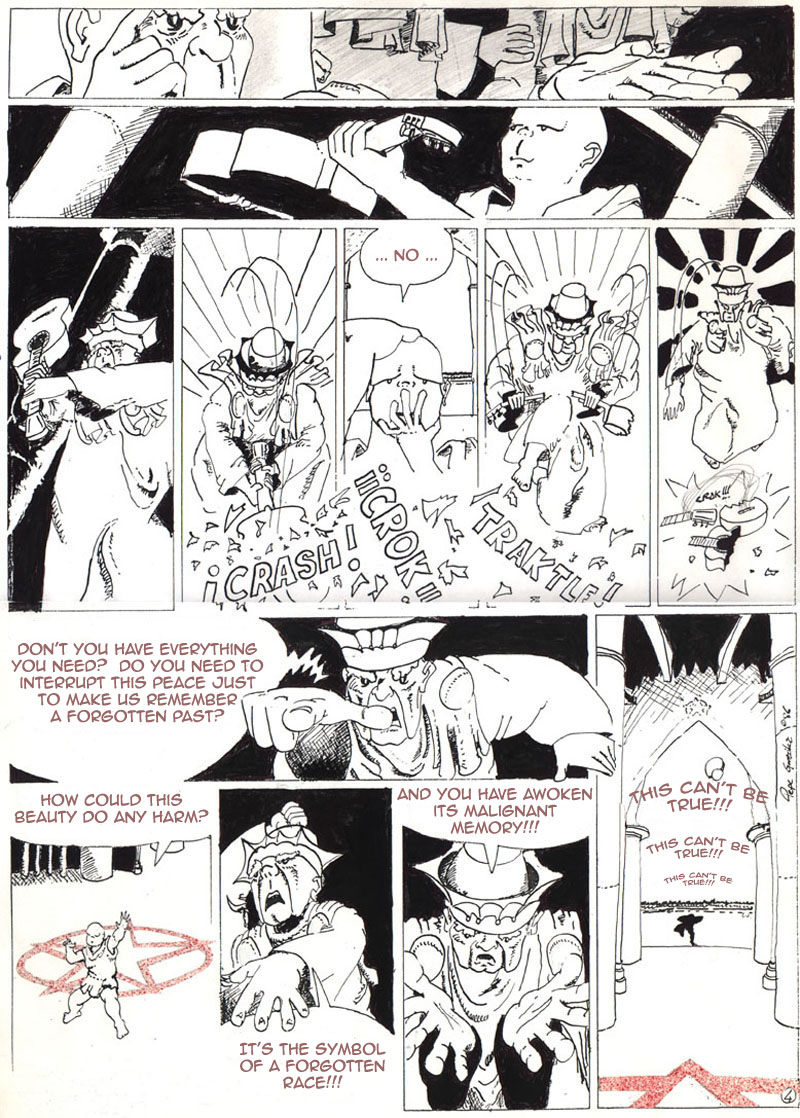 ---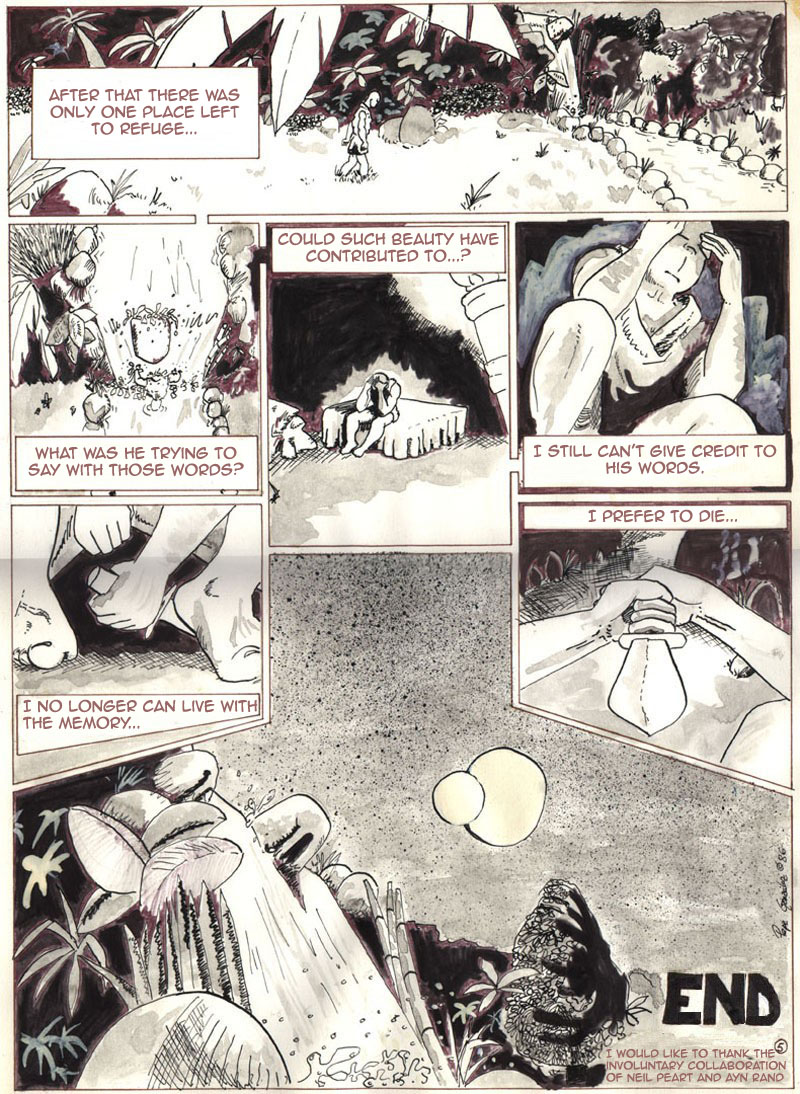 ---