|Cygnus-X1 Home| --- |Message Forums| --- |Chat Boards| --- |Books dB| --- |Episodes dB| --- |Blueprints dB| --- |Email Me| --- |Guestbook|


|Back to the Main Menu|
---
There are 23 active users currently online

---
---
Star Trek Blueprints: Vulcan Harp (Lyre) Construction Plans


---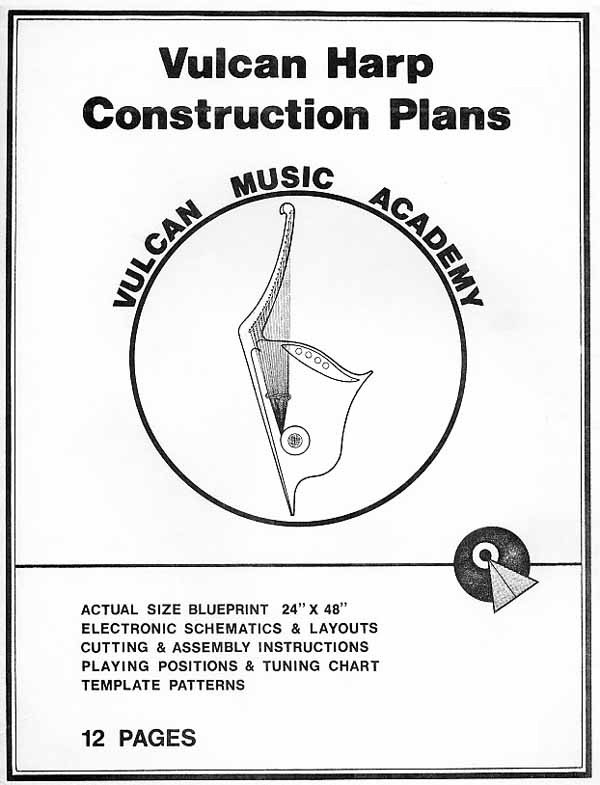 ---
Illustrator: Perry Wright
Copyright: Unknown

Summary:
AN UNUSUALLY HARMONIOUS AND MELODIC ACCOMPANIMENT OR SOLO INSTRUMENT WHOSE ORIGIN IS LOST IN VULCAN ANTIQUITY. IT COMBINES THE TONAL QUALITIES OF A HARP, LUTE, SITAR, AND TO SOME EXTENT, VIOLIN.

THE MOST FAMOUS MODELS HERE MADE BY SARPEK SOME 5 VULCAN CENTURIES AGO OF WJHICH SOME 300 ARE KNOWN TO STILL BE IN EXISTENCE. OTHER FAMOUS MODELS WERE MADE BY SAJEK OF VULCAN AND SEPAR OF TRILIAN.

THE TONAL PATTERN IS MODAL DIATONIC RATHER THAN CHROMATIC AND REQUIRES A HIGH DEGREE OF SKILL TO PERFORM IN THIS REGISTRATION.

WHILE A SKILLED PERFORMER MANIPULATES THE STRINGS WITH THE FINGERS OF THE RIGHT HAND, A PLECTRUM (PICK) MAY ALSO BE USED.

---
Click on any thumbnail image below to view the larger image
---
---
---
---
|Back to Main Blueprints Page|
---
---
Copyright 2016 Patuto Enterprises. All Rights Reserved. "Cygnus-X1.Net" and the "Star Trek LCARS Book / Episode /Blueprints Database" is in no way associated with nor endorsed by Paramount Pictures and/or Viacom; Pocket Books and/or Simon & Schuster; their parents or their affiliates. "Star Trek" et al and any/all related names, marks and/or insignias are trademarks of Paramount Pictures. No infringement on the rights of Paramount Pictures or the authors/illustrators or publishers of the books/episodes/blueprints included within this site is intended. Remarks made within the 'Forums' section of this site do not necessarily reflect the opinion of the webmaster.

---
This page has been viewed 58125 times since July 28th, 2006