There are 17 active users currently online
---
---

Starship U.S.S. Constitution NCC-1700 General Plans
50th Anniversary Edition


---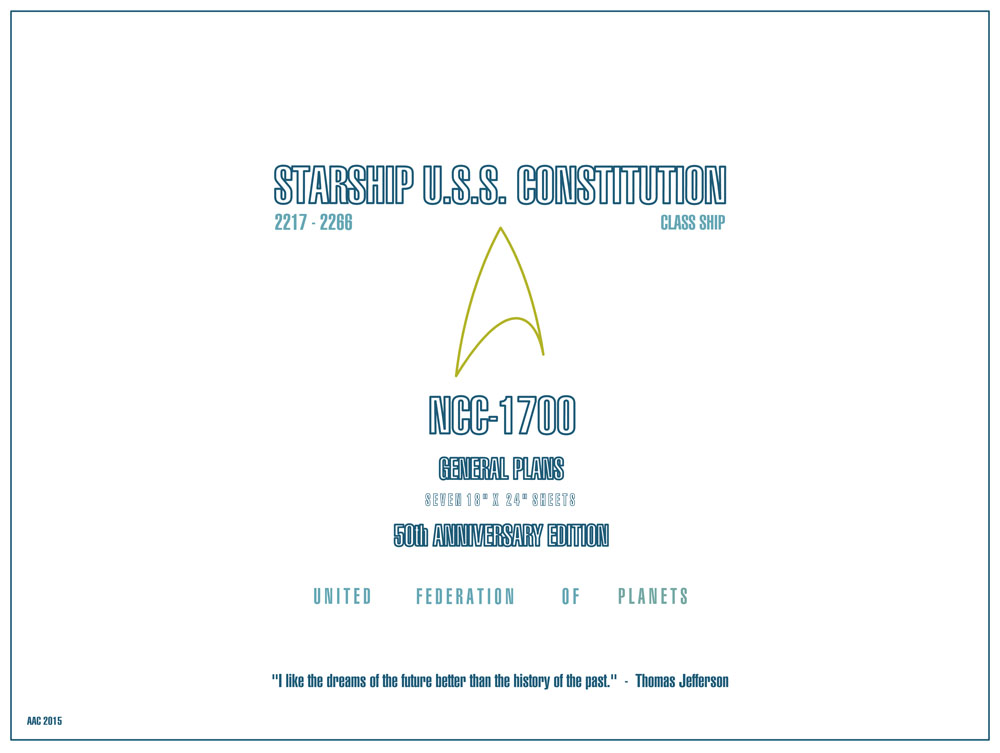 ---
Illustrator: Art Colvin
Copyright: 2015

Summary:

"These drawings are my attempt to pay tribute to the late Franz Joseph, illustrator of the highly respected "U.S.S. Constitution: Booklet Of General Plans". Throughout my life as a Star Trek fan, I had spent much of my younger life carefully studying his drawings, and finding the inspiration to improve my skills in drafting and technical drawing in general.

I would like to state that, here, it is not my intention in any way to "out do" anyone else's artwork, but to supplement what it is already available and to add to the Trek universe of technical drawings. The drawings you see here is my way of revising how "The Booklet Of General Plans" (without the deck plans) might have looked if they were rendered in some kind of CADD program, had such a program been available to Mr. Joseph in his time.

In spite of all the criticism and nit-picking as to all of the inaccuracies in his starship drawings, or any others for that matter, I wanted to at least accurize the ship while preserving the overall style and appearance of his original work, which stands by itself quite well.

I want to thank all the artist behind all the Star Trek fan art, that provided the inspiration to get this project of the ground. Of course, I need to thank Matt Jeffries. If it wasn't for him, we wouldn't know the Enterprise the way we know it today. And John Patuto, the man behind Cygnus-X1.Net, and for allowing me to display my artwork on his site. Enjoy!!"

Comments
---
Click on any thumbnail image below to enlarge
---
5,000 Pixel Wide Version
---
10,000 Pixel Wide Version
---
16,000 Pixel Wide Version
Please note: Because of the large size of these images, they may not display properly through your web browser.
Downloading the images directly is recommended.


---
---
Follow Cygnus-X1.Net!


---

Donations are used to offset the cost of running and maintaining this site.
A single dollar goes a long way :-)
Thank you!
---
---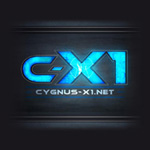 ---