There are 20 active users currently online
---
---

Star Trek: Voyager Technical Manual


---
---
Author/Illustrator: Rick Sternbach and Michael Okuda
Copyright: 1995

Summary:
Back in 1995, during the first season of Voyager, a make-shift Technical Manual for Voyager's inaugural season was created by veteran Star Trek contributors Rick Sternbach and Michael Okuda. The Technical Manual, which followed along the lines of the Star Trek: The Next Generation Technical Manual, was never published,and apparently never will be. But we have it for you here. Enjoy!
---
Comments
---
Click on any thumbnail image below to enlarge
---
---
---
Follow Cygnus-X1.Net!


---

Donations are used to offset the cost of running and maintaining this site.
A single dollar goes a long way :-)
Thank you!
---
---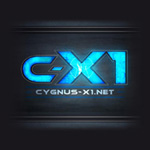 ---