|Cygnus-X1 Home| --- |Message Forums| --- |Chat Boards| --- |Books dB| --- |Episodes dB| --- |Blueprints dB| --- |Email Me| --- |Guestbook|


|Back to the Main Menu|
---
There are 21 active users currently online

---
---
Star Trek Blueprints: Klingon Nin'Toq Class Tactical Assault Ship


---
---
Illustrator: Mark A. Wilson
Copyright: (c) 2002

Summary:
Klingon Defense Force Vessels

Nin'Toq Class Tactical Assault Ships

Contents:

Port Profile Views
Dorsal Views
Bow View
Complete Cutaway Views
Class History, Detailed Technical Data and Ship Specifications

Images and data on Torpedoes, Disruptors, Assault Transporters, Propulsion Systems, Cloaking Devices and other major ship systems.

---
To PURCHASE these blueprints, click on the Federation Frontier's Logo Below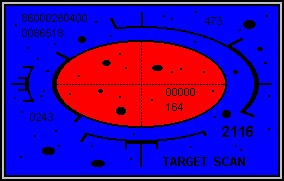 |FEDERATION FRONTIERS|
---
Click on any thumbnail image below to view the larger image
---
---
---
---
|Back to Main Blueprints Page|
---
---
Copyright 2016 Patuto Enterprises. All Rights Reserved. "Cygnus-X1.Net" and the "Star Trek LCARS Book / Episode /Blueprints Database" is in no way associated with nor endorsed by Paramount Pictures and/or Viacom; Pocket Books and/or Simon & Schuster; their parents or their affiliates. "Star Trek" et al and any/all related names, marks and/or insignias are trademarks of Paramount Pictures. No infringement on the rights of Paramount Pictures or the authors/illustrators or publishers of the books/episodes/blueprints included within this site is intended. Remarks made within the 'Forums' section of this site do not necessarily reflect the opinion of the webmaster.

---
This page has been viewed 36812 times since October 10th, 2005