|Cygnus-X1 Home| --- |Message Forums| --- |Chat Boards| --- |Books dB| --- |Episodes dB| --- |Blueprints dB| --- |Email Me| --- |Guestbook|


|Back to the Main Menu|
---
There are 20 active users currently online

---
---
Star Trek Blueprints: Galaxy Class Cruiser - U.S.S. Enterprise NCC-1701-D


---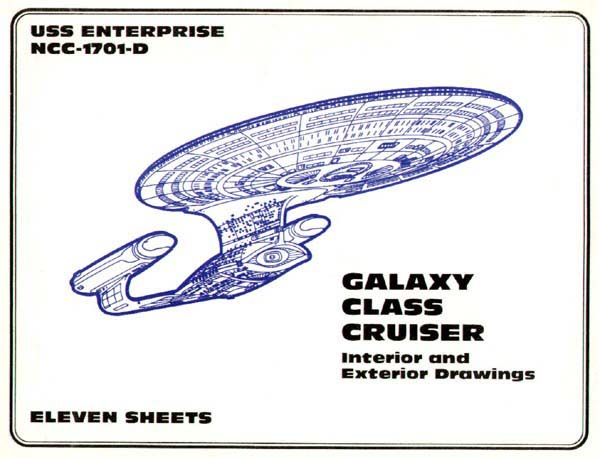 ---
Illustrator: Unknown
Copyright: Unknown


Summary:
Galaxy Class Cruiser

Interior and Exterior Drawings

Eleven Sheets (11" x 17")

Though this set of blueprints isn't directly credited with an author/illustrator, it's clear that the drawings were lifted from the Star Trek: The Next Generation Technical Manual. Accordingly, credit should be given to Rick Sternbach and Michael Okuda for the origin of these drawings.
---
Click on any thumbnail image below to view the larger image
---
---
---
---
|Back to Main Blueprints Page|
---
---
Copyright 2016 Patuto Enterprises. All Rights Reserved. "Cygnus-X1.Net" and the "Star Trek LCARS Book / Episode /Blueprints Database" is in no way associated with nor endorsed by Paramount Pictures and/or Viacom; Pocket Books and/or Simon & Schuster; their parents or their affiliates. "Star Trek" et al and any/all related names, marks and/or insignias are trademarks of Paramount Pictures. No infringement on the rights of Paramount Pictures or the authors/illustrators or publishers of the books/episodes/blueprints included within this site is intended. Remarks made within the 'Forums' section of this site do not necessarily reflect the opinion of the webmaster.

---
This page has been viewed 186184 times since October 10th, 2005